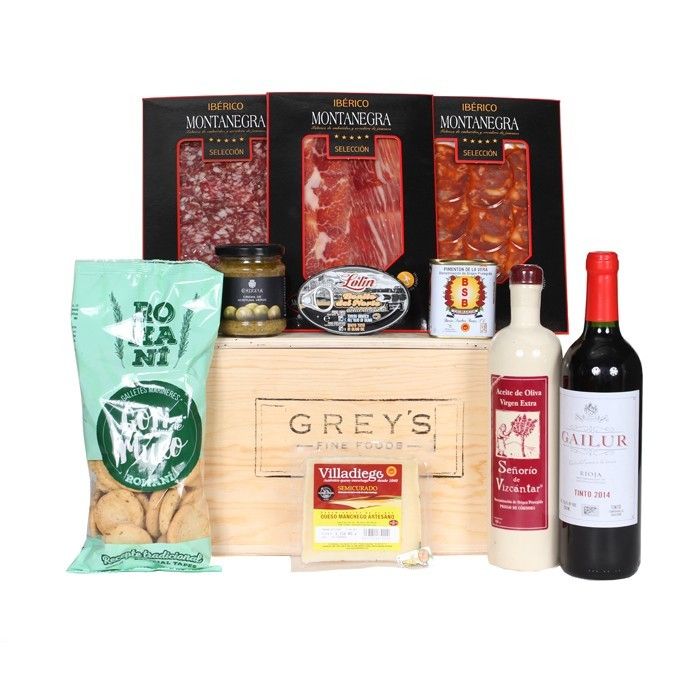 I was recently sent an amazing Hamper of Spanish Food from the people at
Basco's
. At Basco's they are passionate about Spain's foodie culture, it's gastronimic heritage and unique style of eating. Having had Ariana live with us for almost a year it was very obvious to us that the Spanish have a very different way of eating. Tapas and small meals are the order of the day!
Basco's source all of their products from small niche producers, family businesses and boutique wineries from across the whole of Spain, importing them directly into the UK. Stylish and unconventional, Basco's products are recognised as being some of the best Spanish products available in the UK.
Basco's Fine Foods has a Spanish hamper to suit all tastes from various sized Spanish food gift baskets of varying budgets to our alcoholic Spanish hampers catering for Red Wine Lovers, Sparkling Wine Lovers, Sherry Lovers or all three! If you really want to make an impression with one of their Spanish food hampers, the Basco's Deluxe Gourmet Spanish Hamper contains only the best Spain has to offer making it one of the highest quality Spanish food gifts in the UK anyone could hope to receive. All of their Spanish Hampers and Spanish gifts come with the option of a gift message, making it the ideal Christmas gift for any Spanish food lover!
The hamper which I was sent was their most popular hamper,
Basco's Food Hamper
.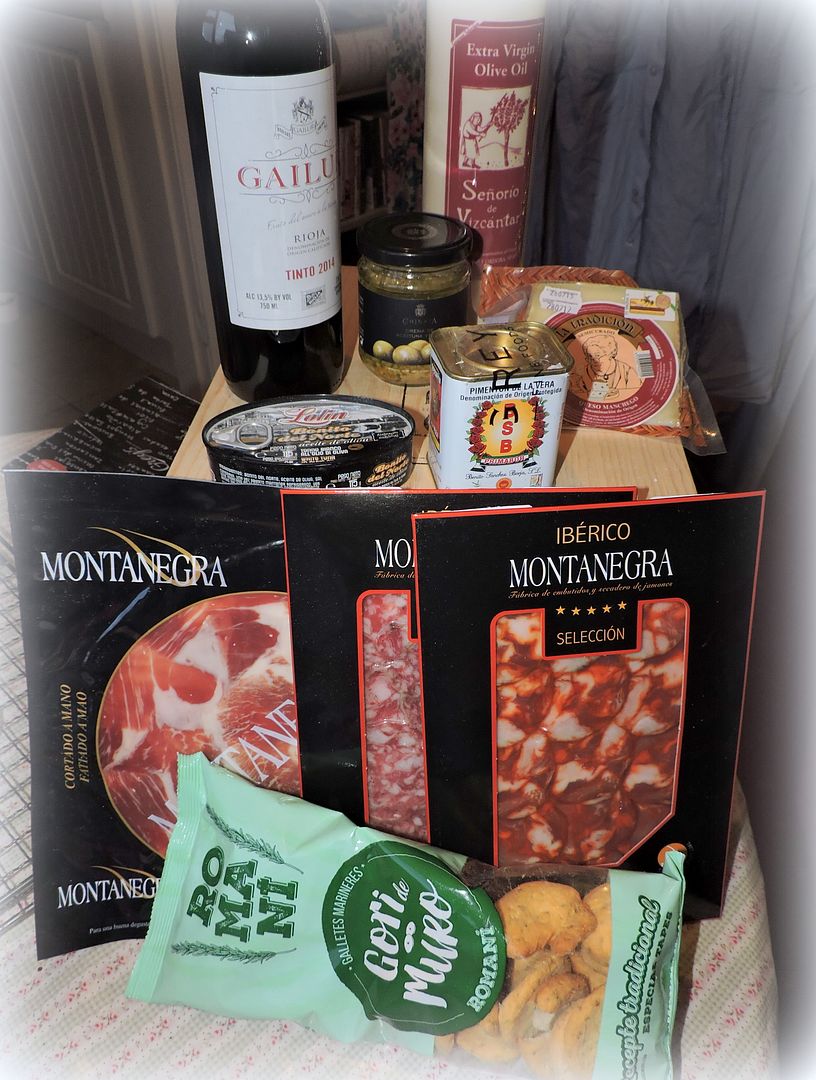 This lovely hamper is packed with a selection of Spanish foods that will surprise anyone.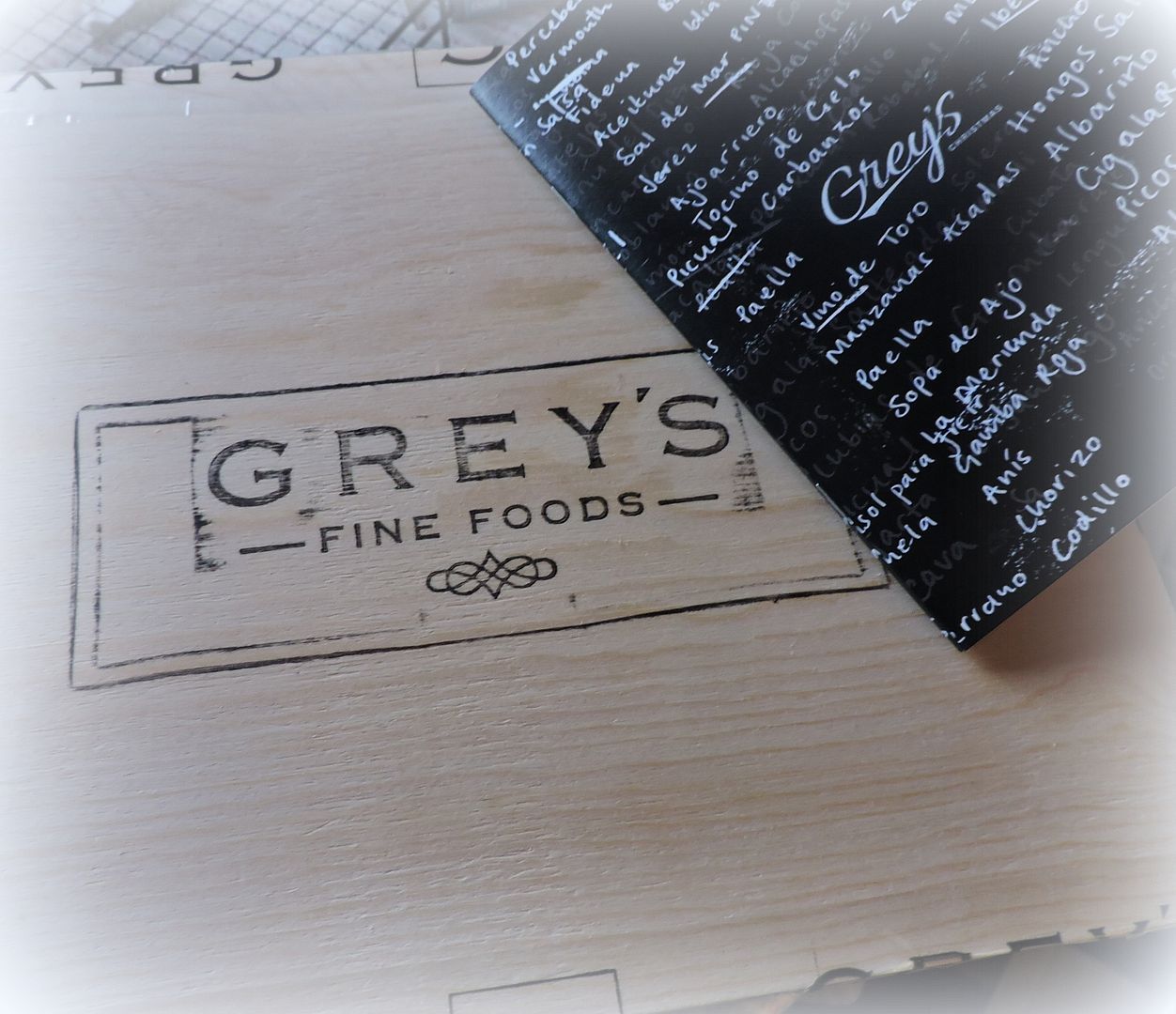 I was most impressed that the food arrived in a beautifully presented wooden box, containing ten lovely food items handpicked by their team for a true taste of Spain!
Bonito Tuna (115g) is an award winning fleshy white tuna loin which is a key ingredient when making the perfect Ensalada Mixta (mixed salad) using fresh tomatoes, lettuce, onions and your choice of dressing.
BSB Sweet Smoked Paprika (125g) is a Spanish paprika of Smokey flavour and aroma due to the smoke drying process of the peppers. A key ingredient in paella recipes, stews, sauces or simply sprinkled on fish or tapas dishes.
Villadiego Manchego Semi-Cured Cheese (250g) Cured for three months to obtain a really creamy cheese with notes of toasted pistachios. Please remove cheese from packaging at least 20 minutes in advance, so that the cheese comes up to room temperature and that way releases all the aromas and flavours properly.
La Chinata Green Olive Tapenade (180g) is enriched with extra virgin olive oil for a truly tempting appetiser when you spread it on a slice of toasted bread.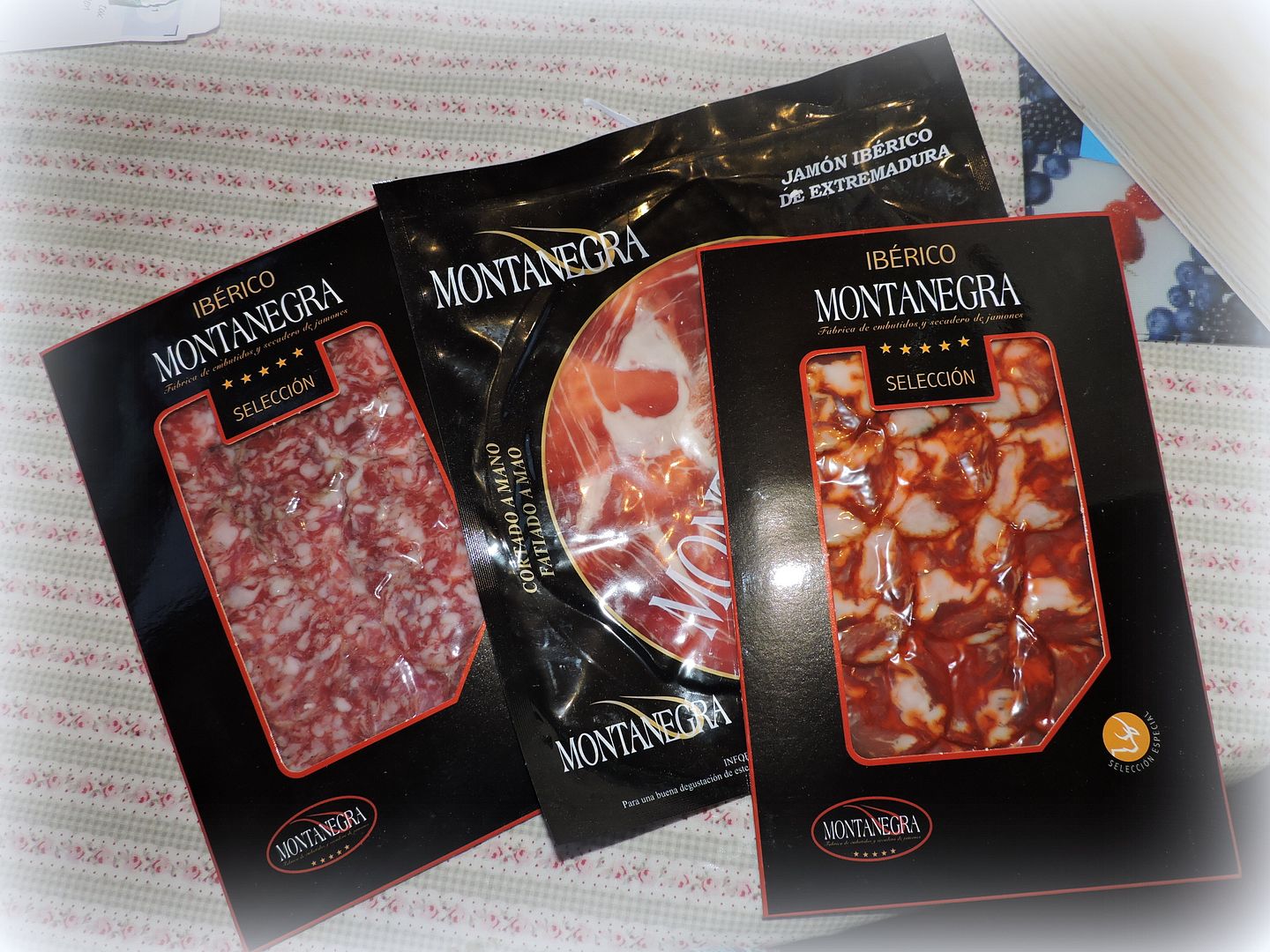 Montanegra Iberico Ham (100g) Widely recognised as the best Spanish ham due to the diet of grass and acorns that the black Iberian pigs are fed on which results in a tender, deep red and delicious ham, rich and nutty in flavour.
Montanegra Iberico Chorizo (100g) A premium chorizo sausage made from selected cuts from the Iberian pig blended carefully with garlic, salt and smoked paprika for an incredibly rich, yet soft sausage with a light smokey edge.
Montanegra Iberico Salchichon (100g) A tapas favourite, this Spanish Iberico salchichon is made from selected Iberian meat cuts blended with garlic, salt and pepper. The sausage is hand filled following an artisan method of production.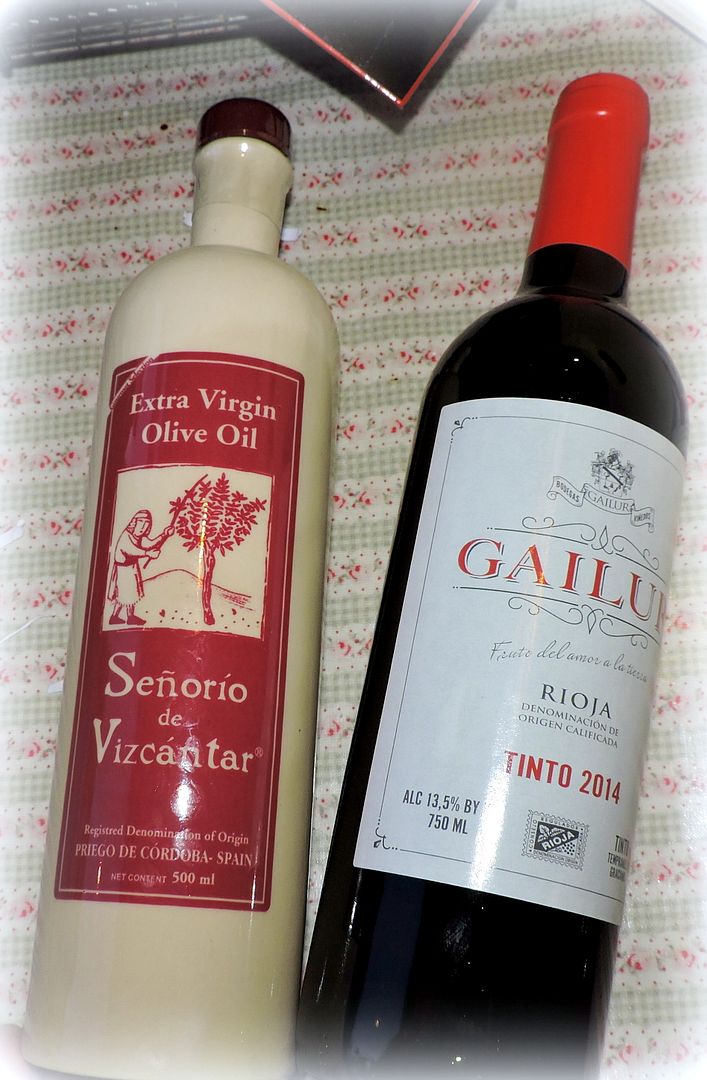 Senorio de Vizcantar Extra Virgin Olive Oil (500ml) is a Spanish extra virgin olive oil from Priego de Cordoba. This premium olive oil is a blend of three olive varieties picudo, hojiblanca and picual. The fruity intensity of the Picudo, the subtle almond hints of the Hojiblanca and the austere astringency of the Picual conforms this gentle olive oil blend.
A bottle of Gailur Tinto from Rioja (75cl) An incredibly fruity red wine with a deep dark cherry colour and taste notes of ripe red fruits, plums and liquorice. We like to serve this wine slightly chilled by placing it in the fridge for 5 minutes and serving it straightaway. Salud!
Also included is a packer of Mallorcan Rosemary Savoury Biscuits (240g) Made in Mallorca since 1890 and the perfect accompaniment for your ham and cheese.
With a low price of £50 for this lovely hamper and free delivery within the UK, this lovely hamper would make a lovely gift for the foodie in your life. It holds just about everything you might need to feast on for a Spanish Tapas and drinks night of entertaining during the holidays!
They offer a variety of
hampers and gifts
,
Wine boxes, Iberico Ham kits, Tapas Bundles, Paella Starter Kits, etc. There is literally something to suit just about every budget or taste! They also offer a
very wide variety of Spanish Foods
. With free delivery on any order over £50 and online chat help to make things even easier you really can't go wrong!
The
Basco's website
Last ordering day for deliver prior to Christmas is Wednesday, December 23rd by 1 PM.
Note - Although I received a hamper free of charge, I was not obligated in any way to write a positive review. Any and all opinions are my own.