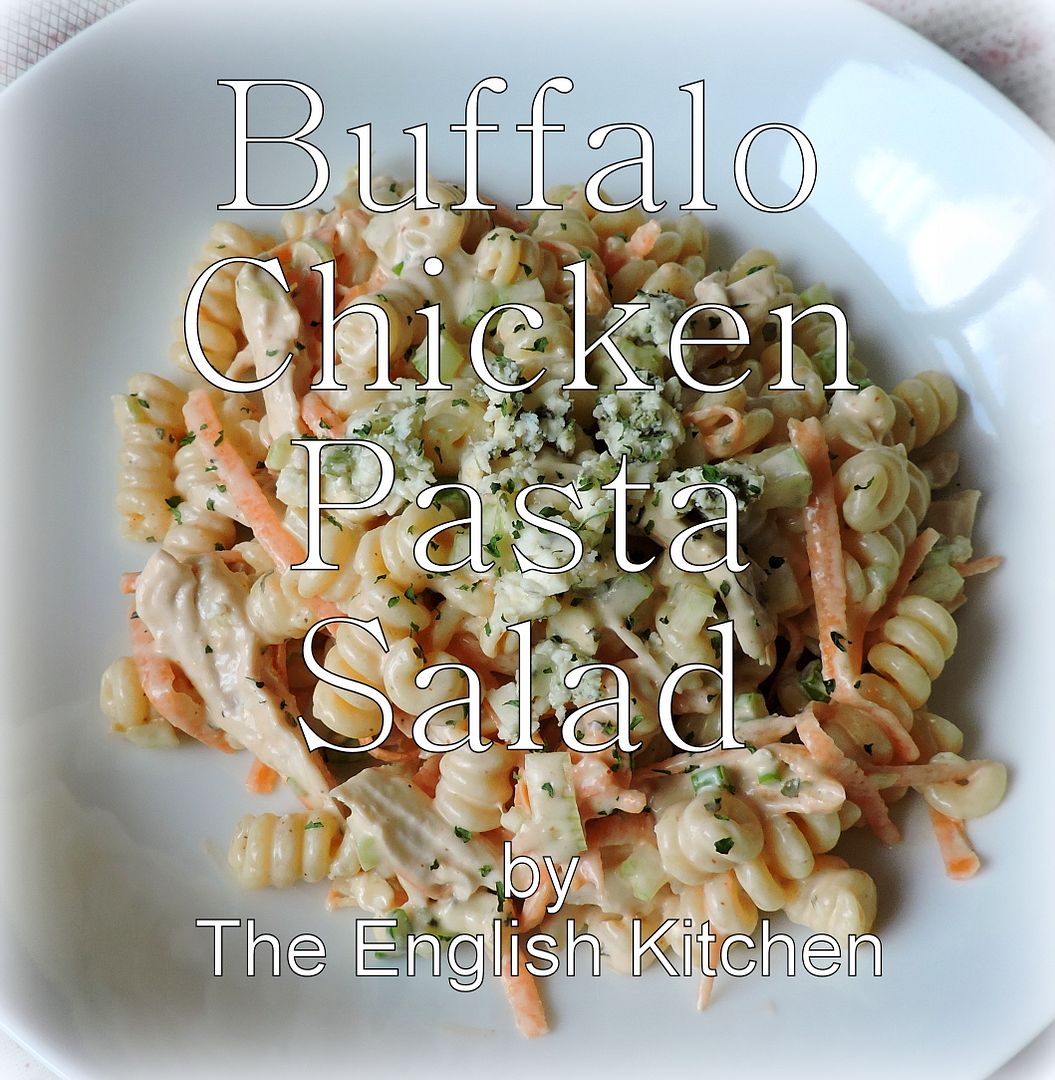 We had beautiful weather at the weekend. Gorgeously sunny and warm. The perfect Bank Holiday weekend. I had some chicken breasts which I poached and then threw together this delicious Buffalo Chicken Pasta Salad for us to enjoy on one of the days. It went down a real treat. All the flavours of Buffalo Wings, except its a delicious salad. I used some pasta which I had gotten in my latest Degustabox delivery, the May box. I will tell you about the salad in a little bit, but first I want to tell you about what else I got in my May Degustabox.
To those not in the know, if you sign up for it, once a month, every month . . .
Degustabox
will deliver to your home . . .
10
to
15
new, special or innovative food products for you to try in the comfort of your own home via a subscription service. A monthly subscription costs £12.99 with free shipping, or you can pay bi-annually for only £11.99 per box, an 8% saving on the full subscription price. You are also able to cancel your subscription at any time. What you receive can be tailored to the types of things that you like and would use. To me it's a bit like a foodie Christmas every month of the year! I really love them! This is what was in my latest box . . .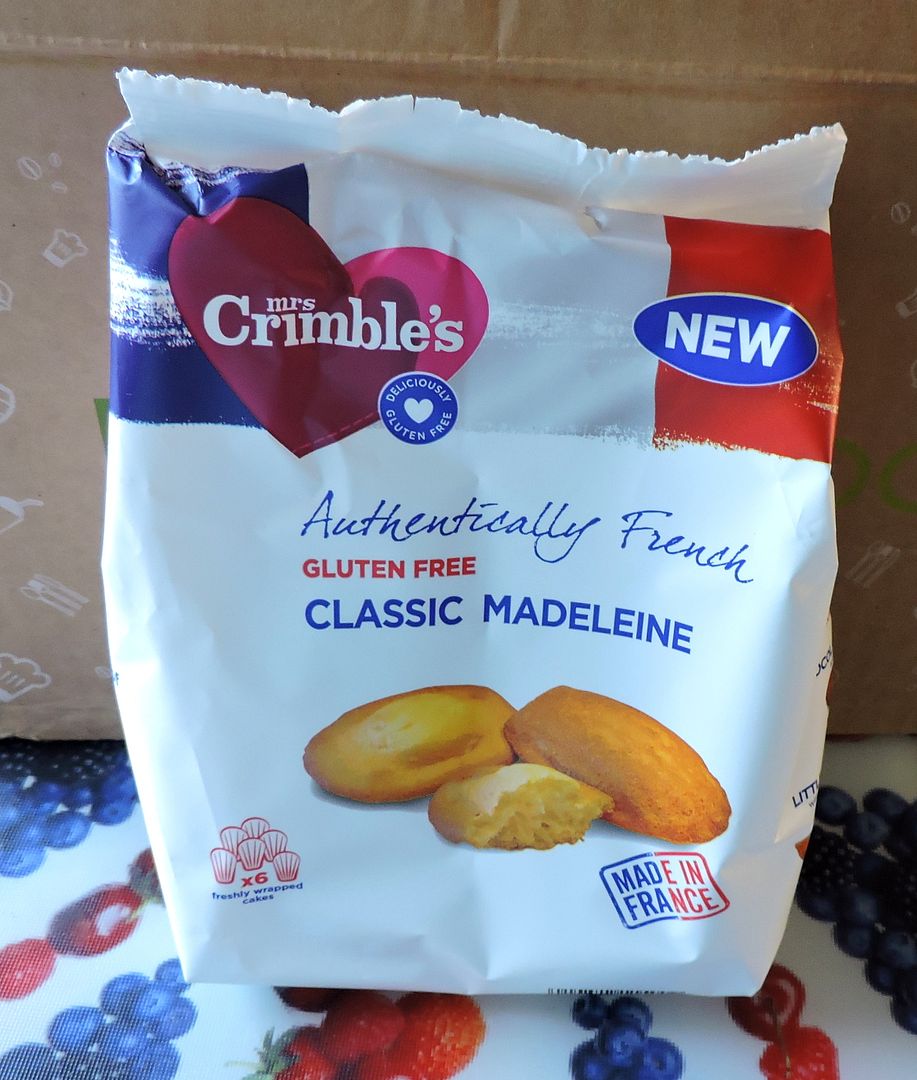 MRS CRIMBLES
Authentically French Gluten Free Madeleines 1 X
These are available in two mouth-watering varieties; Classic Madeleines and Chocolate Madeleines with a choc filling. The Classic Madeleine is a light French sponge cake with a delicate vanilla flavour, the Chocolate Madeleine is an indulgent chocolate sponge with a gooey choc filling. Both are gluten free, baked in the traditional scallop moulds and of course, made in France!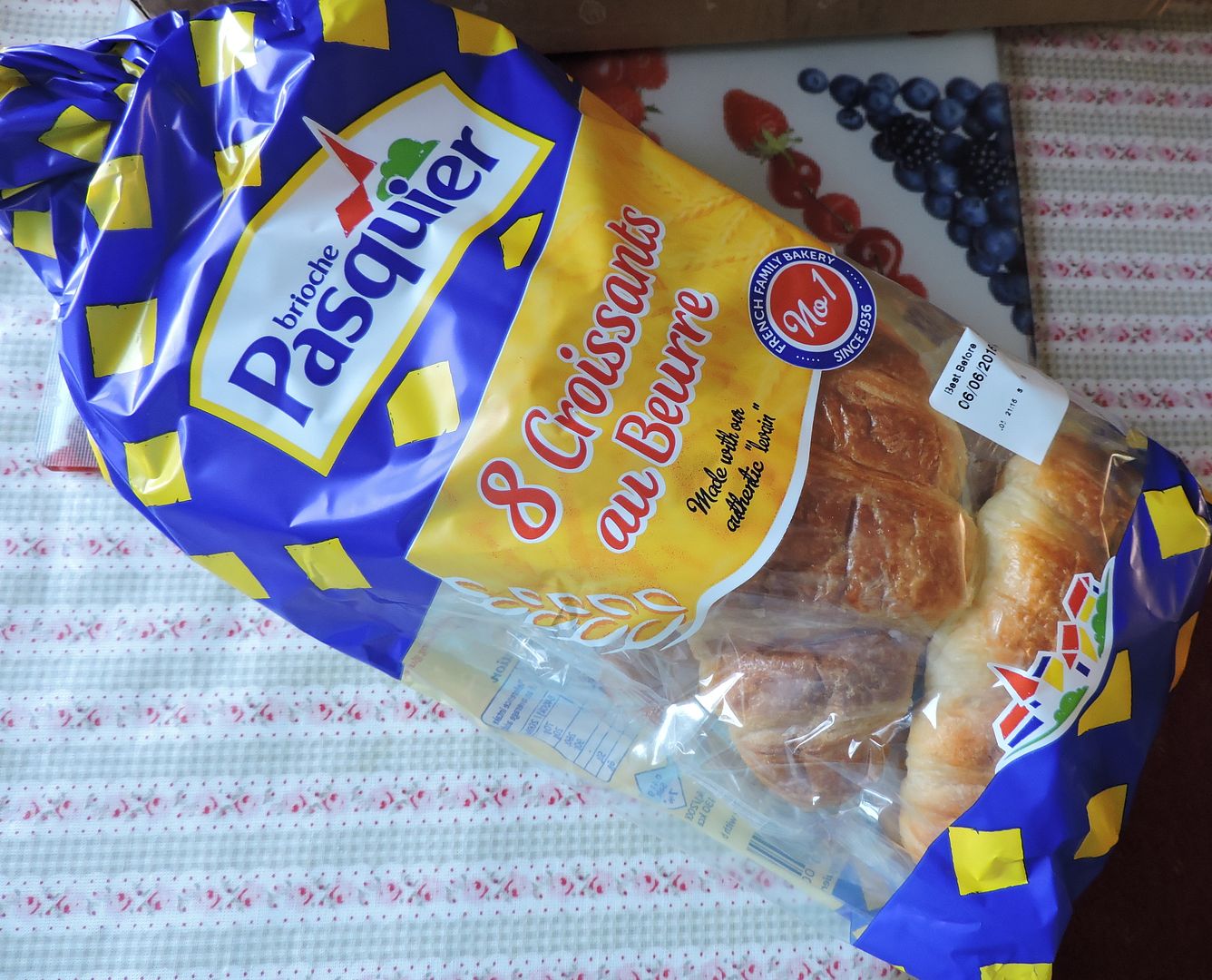 Product of the month -
BRIOCHE PASQUIER
1 X £1.80
A traditional French Breakfast wouldn't be the same without an all butter croissant. These delicious croissants are free from preservatives, hydrogenated fats and artificial colours. Wrapped by two, these croissants stay fresher for longer and can be eaten on the go. Can be enjoyed warm. Pre-heat your oven to 200*C and warm for 2 to 3 minutes.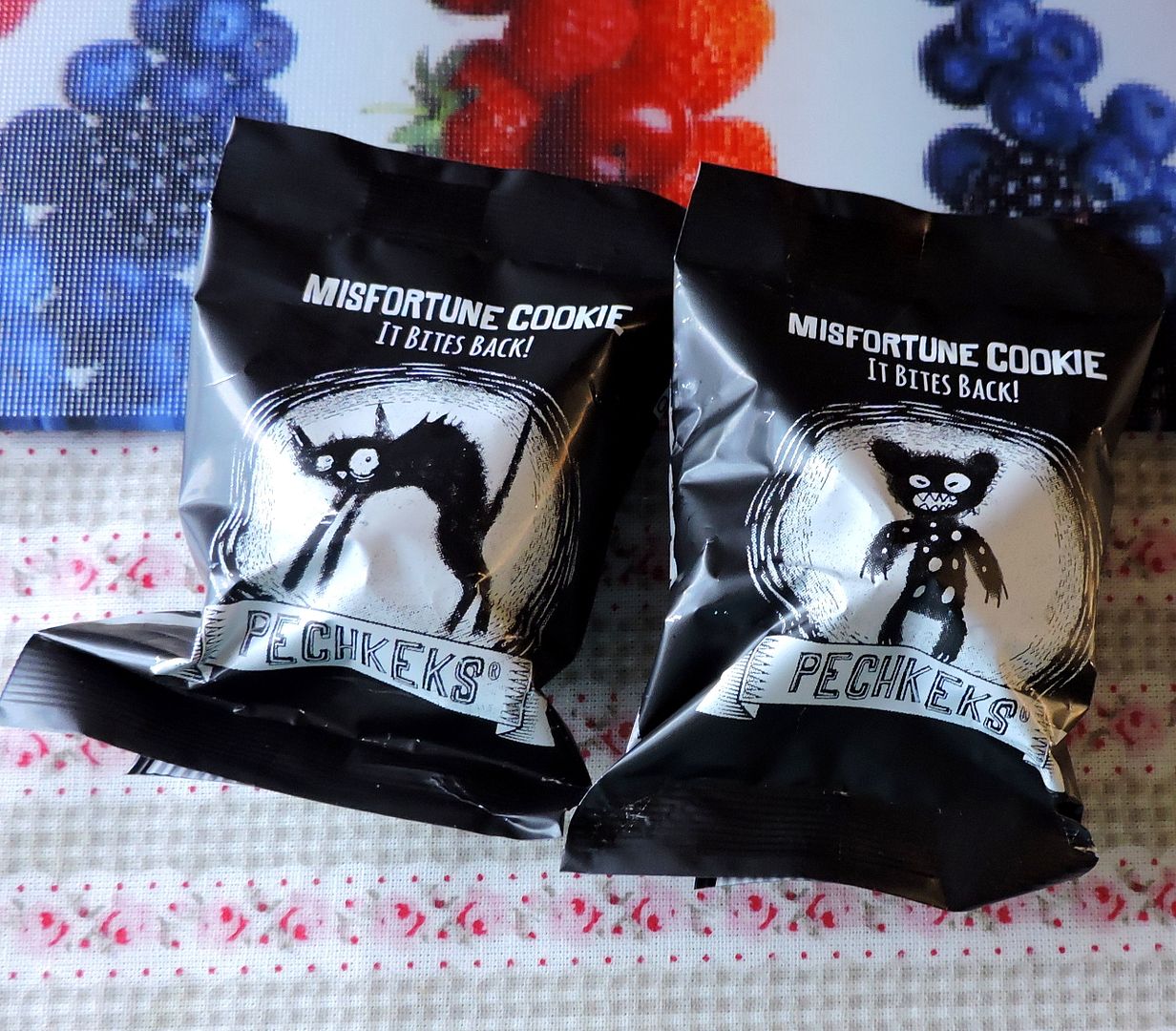 PECHKEKS FORTUNE COOKIES 2 X £1
Black cookies, black humour; ideal for Lucky Lukes and Bad-Luck Brins, superwomen and high-flyers, crybabies and wussy wimps, iron ladies and tough guys. These cookies are like a left hook because you can be sure that they won't predict etenal love or unimaginable wealth. The messages are crude, truthful and direct - the glimpse into the furute, brutally honest and pessimistic. So you're left with no choice but to take them with a sense of humour. And that means one thing is guaranteed; lots of fun! Find out more at
www.pech-kes.de
or
www.misfortune-cookies.co.uk.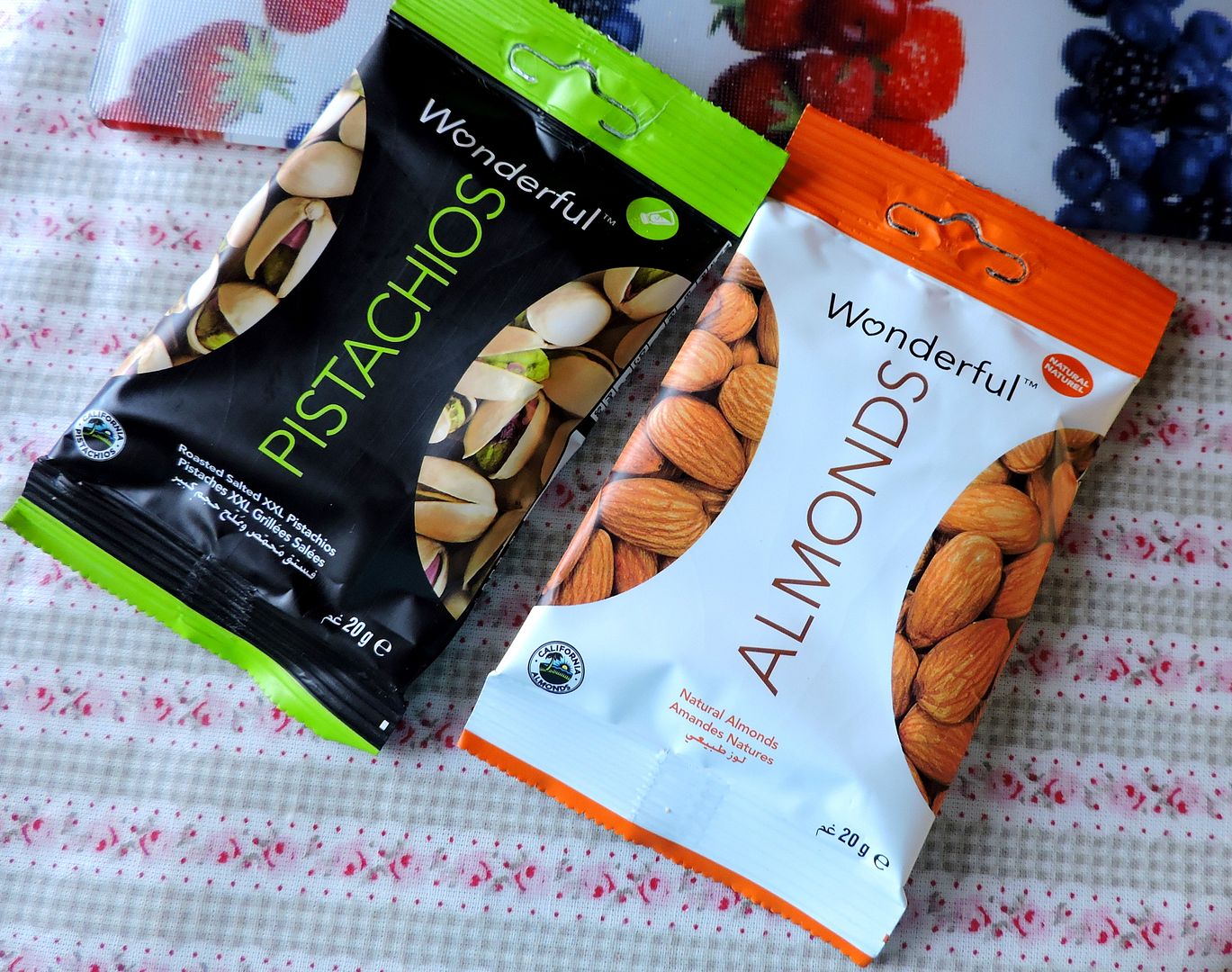 THE WONDERFUL COMPANY
2 X £0.90
Wonderful Almonds are sun-ripened in our california orchards. Our high quality almonds have a sweet, mild flavour and crunchy texture. Ideal for snacking and cooking. Taste the California difference.
Wonderful Pistachios are sun-ripened in our California Orchards. We select only the largest pistachios and roast them to perfection in different flavours. Taste the California difference.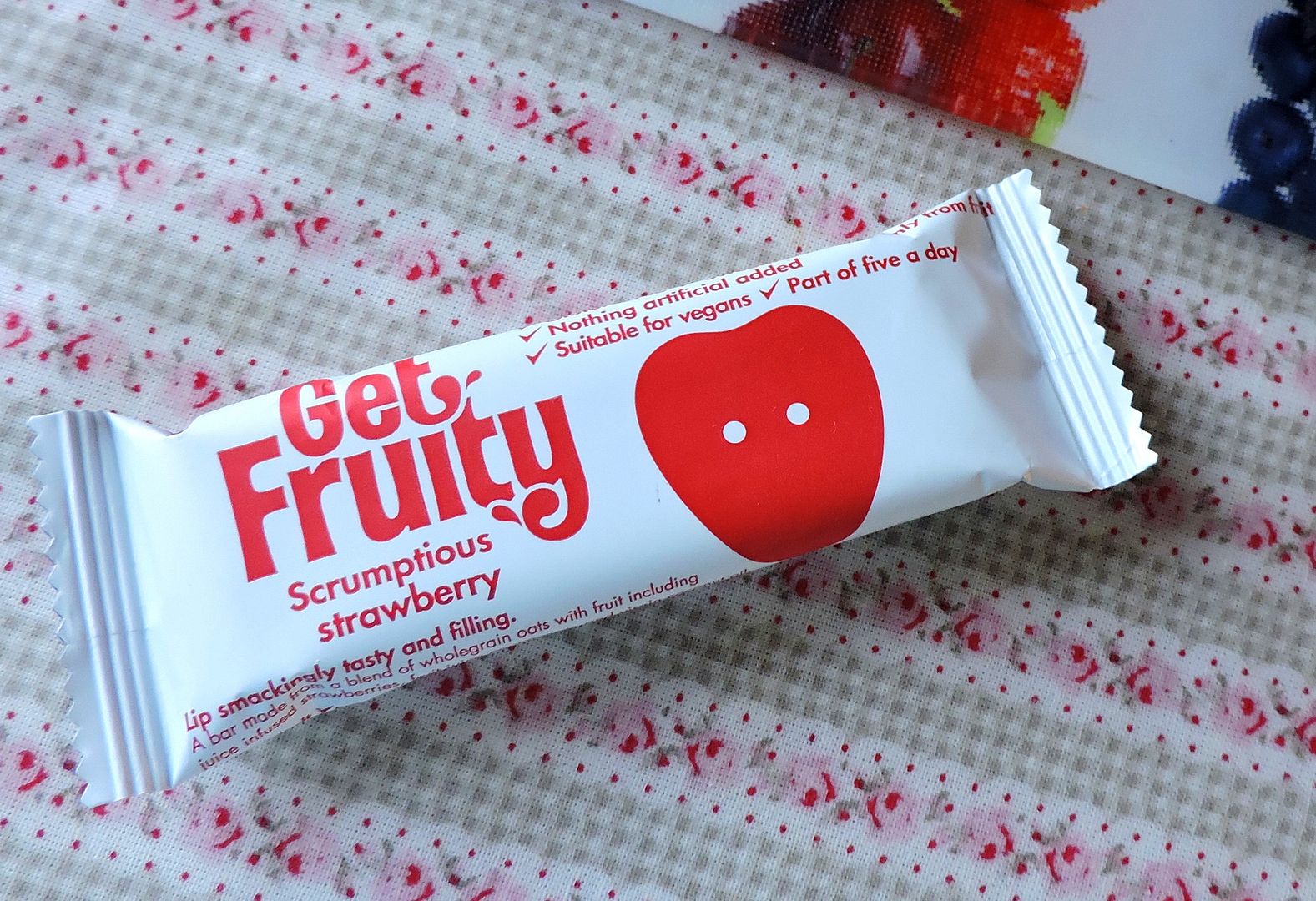 GET FRUITY
1 X £1
Get fruity is an award-winning fruit and oat bar that has a high percentage of the named fruit making it authentically fruity. Get Fruity contains gluten free oats & virgin coconut oil with no added refined sugars, produced on a nut free site and is 100% natural. Get Fruity comes in six fruity flavours.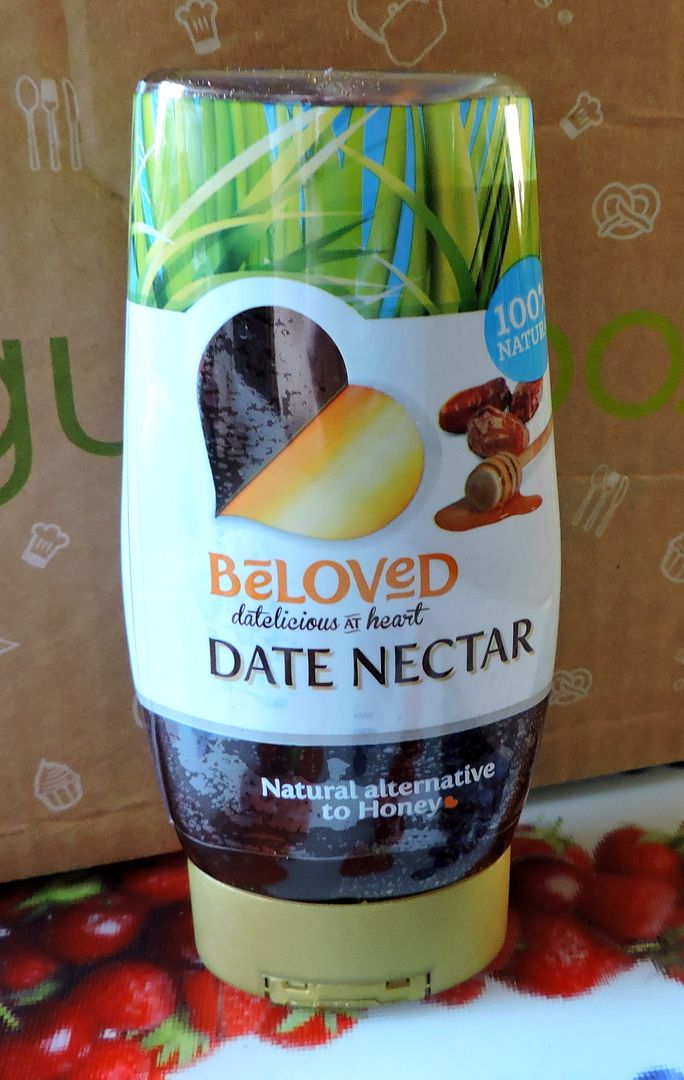 BELOVED DATE NECTAR
1 X
100% whole date nectar – great for pouring over pancakes or waffles, or as an alternative to sugars for baking and cooking.
Our BeLOVeD Date Nectar gets its name from the care and attention we take over everything we do to bring you this delicious syrup.
Made with the whole date goodness of our hand-picked dates, sourced in Oman, it is a rich source of natural minerals and anti-oxidants and is great for pouring over pancakes or waffles, sweetening hot drinks and cereals, or as an alternative to sugars for baking and cooking. There is simply no other nectar like it.
-All natural ingredients
-Suitable for vegetarians
- Low in salt
-No added sugar, contains naturally occurring sugars from dates
KALLO
£1.29/£1.69
Kallo Belgian Milk Chocolate Corn Cakes - a guilt-free mic-morning treat or an afternoon bite, these chocolate corn cakes are made with the highest quality ingredients, suitable for vegetarians and are also coeliac friendly. At only 78 calories er corn cake, they make a delicious snack that satisfies any chocolate craving. Alternately transform them into an indulgent pudding, by dolloping on some whipped cream, a handful of jicy raspberries and a drizzle of honey - delicious.
Kallo Yogurt Coated Rice Cakes - these scrumptious rice cakes are a great alternative to a biscuit. Made with wholegrain brown rice and coated in delicious yoghurt; our on the go packs are ideal to take this sweet treat with you everywhere.
POMEGREAT
1 X £1.49
In our California Orhcards, we grow only the Wonderful variety of Pomengranates; the variety we feel produces the sweetest and best-tasting juice. We harvest our pomegranates when they are a deep ruby red and bursting with flavour. Using our special recipe, we enhance the unique pomegranates with aronia juice from concentrate for a delicious refreshing fruit drink the whole family can enjoy.
JACKDANIEL'S
TENNESSEE HONEY BARBECUE GLAZE 1 X £1.99
Jack DAniel's Tennessee Honey Barbecue Glaze is infused with soft flavours of the popular Jack Daniel's Tennessee Honey Liqueur, giving the glaze a hinto of honey anda delicious smooth flavour. Creat a luxuriously sticky, sweet ribs and glistening chicken wings or simply use as a dip for wedges, or veggies. Available from Tesco store nationwide.
CRANES
2 X £1.90
Cranes is a 4% alcoholic drink that is brewed purely from crushed cranberries, with added juice for real flavour. It comes in three distinctive flavours; Origina Cranberry, Raspberry & Pomegranate and Strawberry & Kiwi. The product is 100% natural, high in juice (16.4%), low in calories (99 calories) and has little added sugar. Stocked on
Ocado.com
and
shop.drinkcranes.co.uk
.
And finally . . .
GAROFALO
1 X £1.99
Fusilli Bucati Corti, a corkscrew shaped pasta, is one of the many great shapes available in the UK from italian Pasta maker Garofalo. Made from only high quality durum wheat and shaped using a bronze die gives Garofalo pasta is premium taste and texture; and not forgetting the Italian passion whish is why those who choose Garofalo pasta can be sure of enjoying a great experience!
And this is the product I decided to showcase with a recipe this month.
This shape is ideal for holding sauces and dressings, and it is really excellent pasta. I, really, really liked it!
This really is an excellent salad. It does pack a bit of a punch. I only add the smaller amount of hot pepper sauce. (I used Chiloula) It is plenty hot with that, but if you are a lover of really hot and spicy, do add more!
There is plenty of crunch from the chopped celery . . .
colour from the grated carrot and the chopped spring onions . . .
Protein from the chicken. (I like to buy a couple of packages of chicken breasts and poach them, so that I have plenty of cooked chicken for the week, to use in sandwiches, or salads, casseroles etc. )
Then there is the creamy blue cheese . . . I like Danish, myself. Very good and not overly tangy. Altogether, this is a very delicious salad. I hope you like it!
*Buffalo Chicken Pasta Salad*
Serves 6
Your favourite flavours in a salad. Makes great use of leftover chicken!
230g of ridged pasta (2 cups)
(Cook to al dente and then rinse well and chill)
2 chicken breasts, plached and then shredded
4stalks of celery, trimmed, destringed and finely chopped
2 spring onions, trimmed and chopped
1 large carrot, peeled and grated
110g of bottled ranch dressing (1/2 cup)
2 TBS hot sauce
2 TBS crumbled blue cheese for the dressing
plus more for sprinkling (optional)
salt and pepper as desired
Whisk together the dressing, hotsauce, and crumbled blue cheese. Taste and adjust hot sauce as desired. Put the pasta into a bowl along with the chicken, celery, onions and carrot. Toss together and season as desired. Fold in the dressing and blue cheese. Serve spooned out onto chilled plates and pass some extra blue cheese for sprinkling over top if wanted.
Many thanks to Degustabox for sending me this box. I have to say I really look forward to getting my box each month. There are always lots of things in it to enjoy and new products to try out. I highly recommend. You can also tailor the boxes to your own likes and dislikes by filling in your own Taste Profile. I also have a code which is worth a £6.00 discount off your first box when registering. Simply use the code: BLDEG15

Do check out the Degustabox web page for more information and details.
Follow them on Facebook
Follow them on Twitter
PS - there was an extra special little thankyou in the box this month from the people at DB.
Chocolate yum! Nom! Nom!