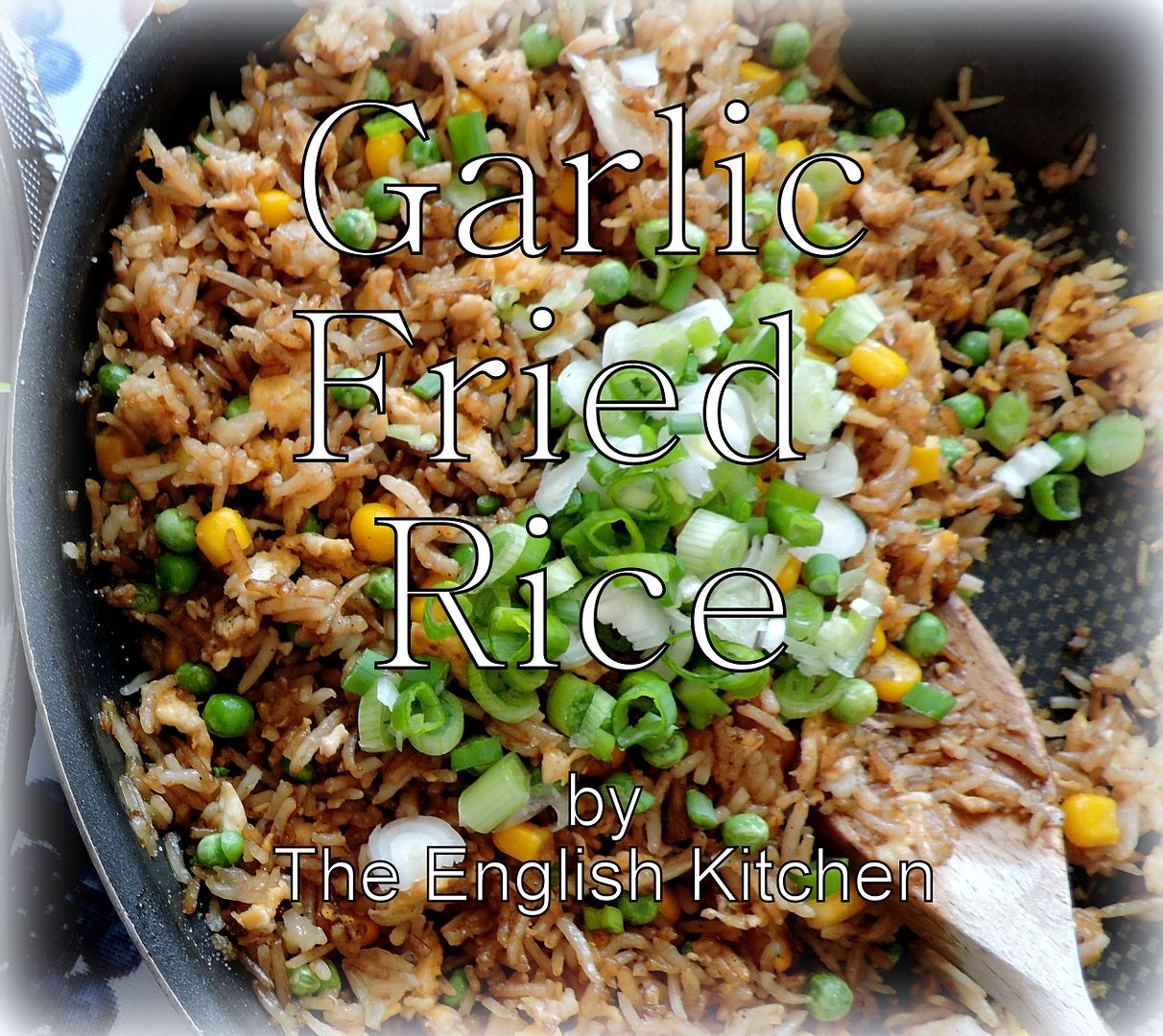 Fried rice is one of those dishes I love to prepare. It makes great use of leftover vegetables if you have them and leftover rice as well, but don't worry if you don't have leftover rice. There are some fabulous packs of already cooked rice on the market today which mean that so long as you keep some in your cupboard, fried rice is only ever just a few minutes away! There was some VeeTee Cooked rice in April's Degustabox and as soon as I saw it fried rice came to mind! I'll tell you all about that at the end of this post, in the meantime have a read of what all I got in my April box!
To those not in the know, if you sign up for it, once a month, every month . . .
Degustabox
will deliver to your home . . .
10
to
15
new, special or innovative food products for you to try in the comfort of your own home via a subscription service. A monthly subscription costs £9.99 and there is a delivery fee of £3, for a total of £12.99, and what you receive can be tailored to the types of things that you like and would use. To me it's a bit like a foodie Christmas every month of the year! I really love them! This is what was in my latest box . . .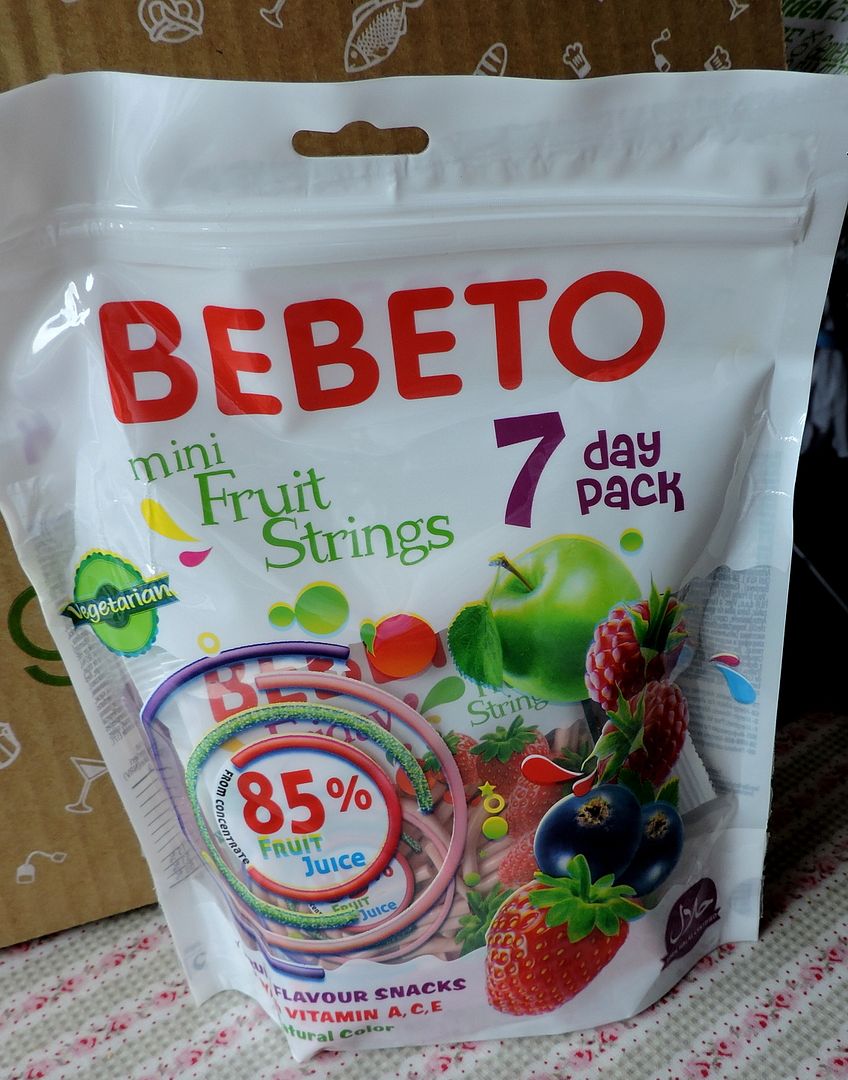 BEBETO FRUIT STRINGS
1 X £1.99
Bebeto Fruit Strings has been awarded The Product of the year for its innovative use of fruit juice and reduction of processed sugars with the added benefit of it being suitable for vegetarians and vegans.
As a diabetic I have to be very careful about eating these types of things, but the missionaries I shared them with really enjoyed!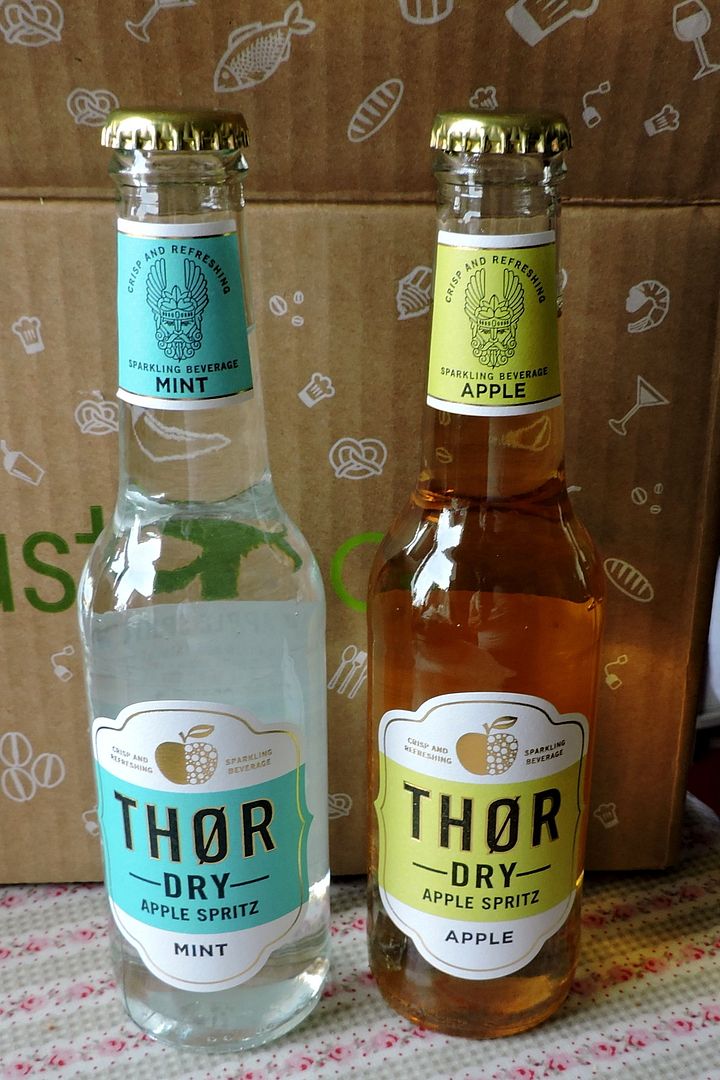 THOR
2 X £1.80
THØR Dry Apple Spritz is a new range of premium sparkling apple beverages blended from quality natural ingredients. They are made with less sugar for a drier and crisper taste and come in three delicious and refreshing flavours, Apple, Apple & Mint and Apple & Ginger.
I really enjoyed these drinks. They were delicious!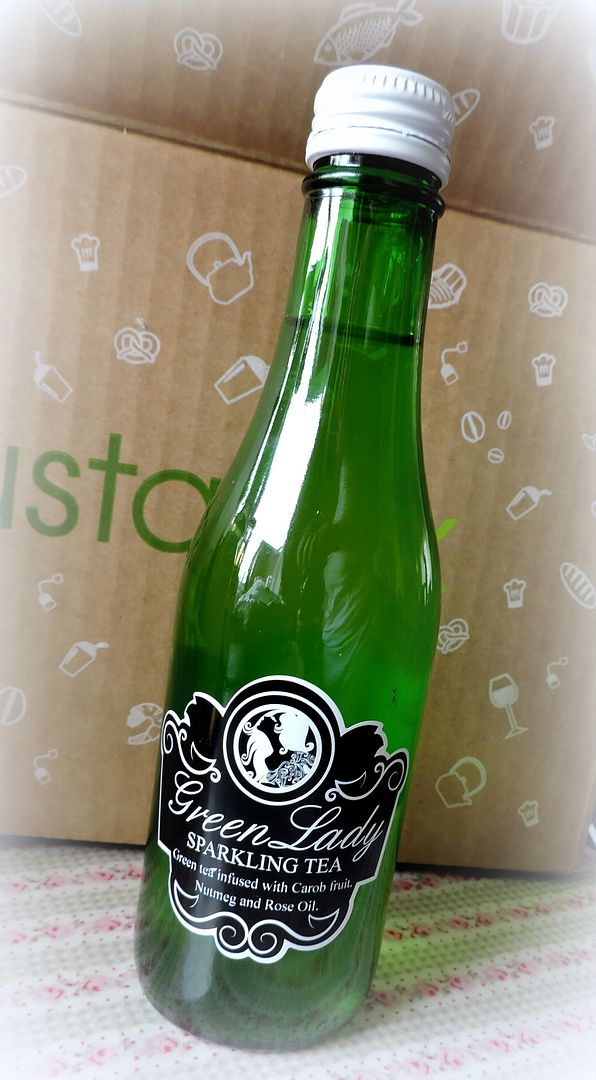 GREEN LADY
Sparkling Tea 1 X £1.99
The best ideas are often a restyling of things old. These ideas are naturally simple but they are far from simple in nature. This is our interpretation of tea; this is healthy drinking with style.
HAVE YOU EVER TASTED SPARKLING TEA? A modern restyling of an ancient beverage, using Green Darjeeling tea leaves and an assemble of the finest natural ingredients; to create a calming and entertaining alternative to alcohol.
Due to religious restrictions I was unable to try this myself.
PARLE
RUSK 1 X 89p
Since ages, people across different age groups enjoy having Rusk with their daily cup of tea. And now, this popular tea-time snack gets a premium touch from India's largest biscuit, confectionery and snacks manufacturer.
Presenting Parle Rusk - Crispy and crunchy toasts made from the choicest of ingredients. Baked to perfection and enriched with Elaichi, it's the perfect companion to your daily cup of piping hot chai. While the delicious snack will appeal to your taste buds, the distinctive packaging with a contemporary look and feel will make you want it all the more.
I have very much enjoyed these. They are crisp and crunchy and have a lovely flavour.
PARLE
G 1 X 25p
Every nation dreams of a better tomorrow. And every nation's tomorrow lies in the hands of its children; the young stars who shape the future of the nation. So, it's important to nourish these young stars, after all it's a question of the nation's future.
Filled with the goodness of milk and wheat, Parle-G is a source of all round nourishment. Treat yourself to a pack of yummy Parle-G biscuits to experience what has nurtured and strengthened millions of people for over 70 years. A meal substitute for some and a tasty and healthy snack for many others. Consumed by some for the value it offers, and many others for its taste. Whatever the occasion, it has always been around as an instant source of nourishment. Little wonder that it's the largest selling biscuit brand in the world.
These are also very nice.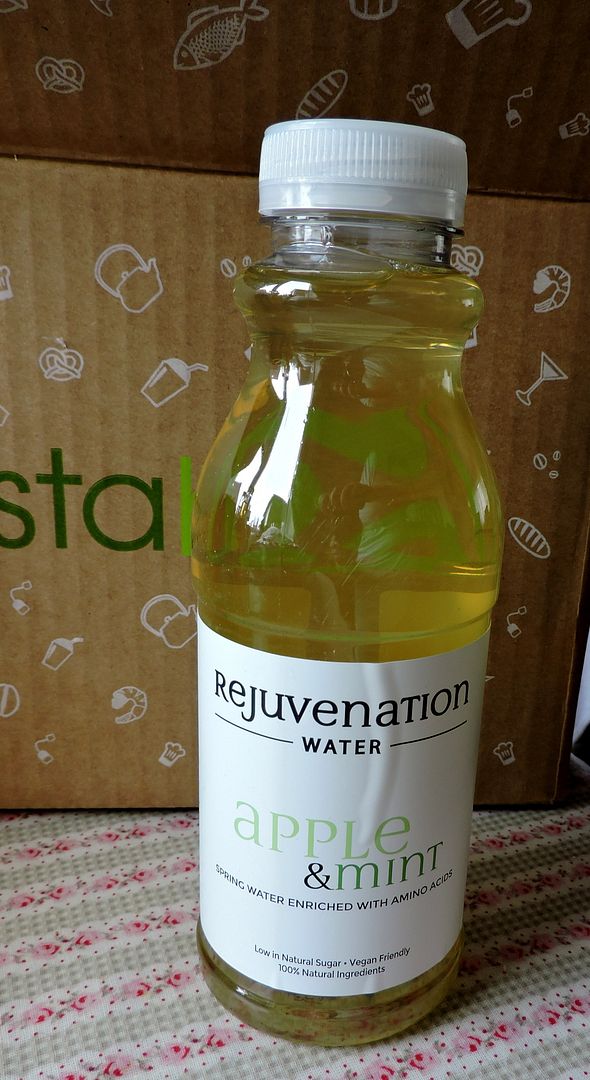 REJUVENATION WATER
1 X £1.99
Rejuvenation Water is a unique lifestyle drink specifically designed to deal with the rigours of modern life. Crisp Derbyshire spring water enriched with amino acids, Rejuvenation Water fuels the immune system, builds a natural resilience to stress, depression and anxiety and aids digestion and the body's absorption of proteins. Rejuvenation Water is Vegan friendly, uses only natural ingredients and contains a low amount of natural sugar, with no added sugar.

Available in three refreshing flavours; Apple & Mint, Ginger & Lime and Spanish Orange.
We got the Apple and Mint flavour. Todd really enjoyed this!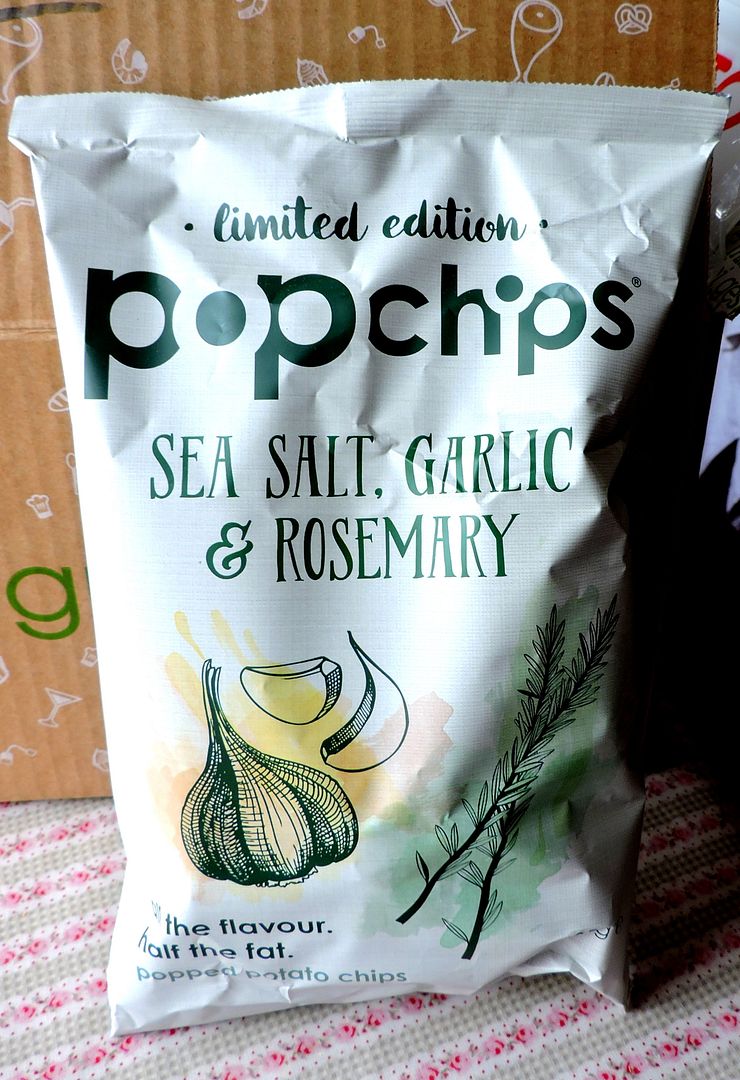 POPCHIPS 1 X £1.99
New to the popchips family are award winning sea salt, garlic & rosemary and sea salt, caramelised onion & thyme. Both new Limited Edition flavours are full of flavour and crisp in crunch, delivering a naturally delicious, lighter snacking alternative with all the flavour of fried crisps, but less than half the fat.
We received the Sea Salt, Garlic and Rosemary. I wasn't sure I would like them because I am not overly fond of the flavour of Rosemary, but they were quite nice.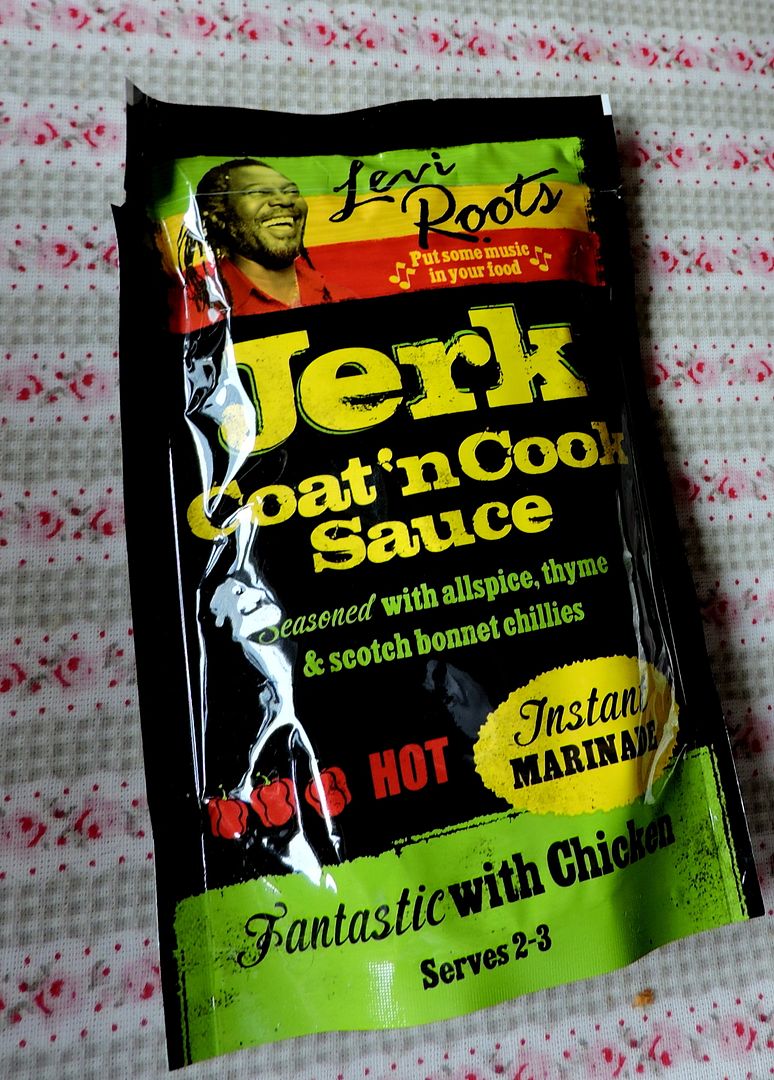 LEVI ROOTS
Jerk Coat'n Cook Sauce 1 X £1.00
Lord'a Mercy! Levi Roots' fabulicious Coat 'n Cook sauces add big, bold flavours to your meal easily. No marinating necessary - Simply pour over chicken, ribs or fish and cook straight away! Available in 3 delicious Caribbean flavours: Jerk, Ginger Beer and Smokey BBQ. Find them in Waitrose and Sainsburys'! One love!
Nicey Spicey!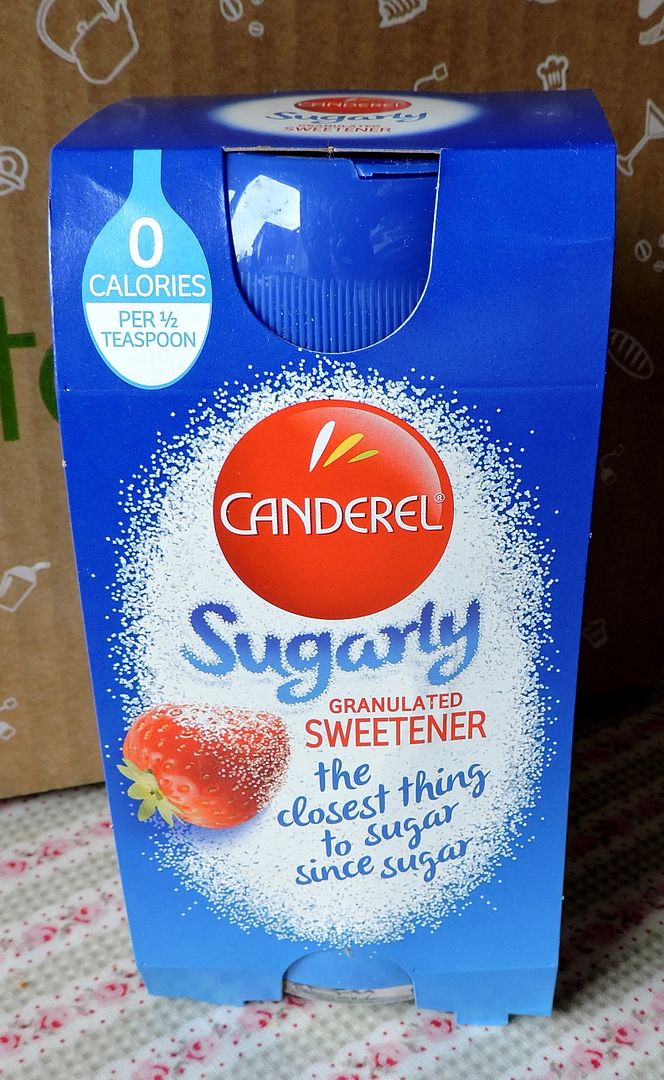 CANDEREL
Sugarly 1 X £300
Introducing New Canderel Sugarly. It tastes like sugar and looks like sugar but with zero calories. Use it in hot drinks, sprinkle on fruit and cereals or even cooking and baking, to maintain a healthy balanced diet without compromising on taste. Share your thoughts at canderelsugarly.co.uk #canderelsugarly
I have not actually used this yet.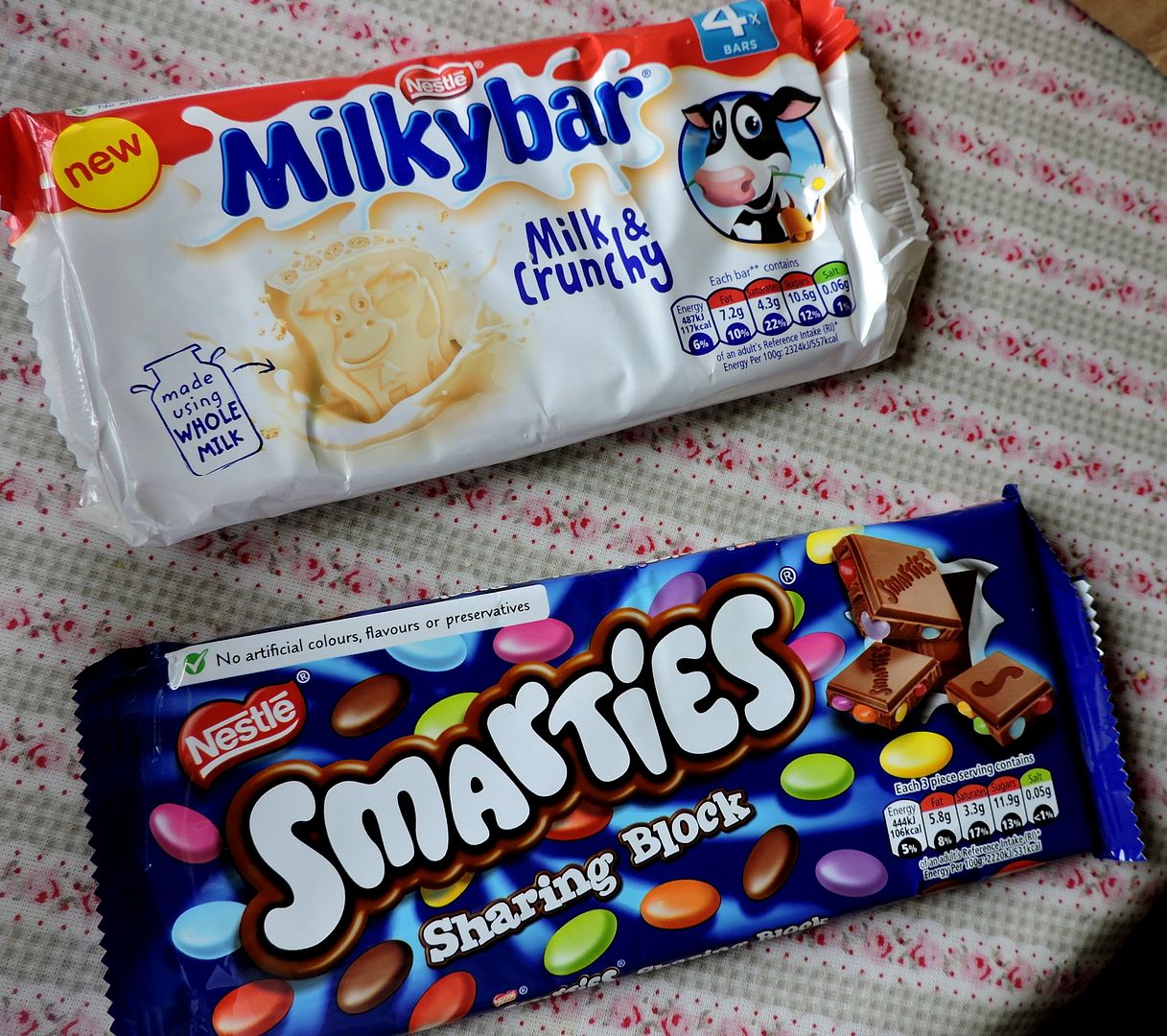 MILKYBAR
- SMARTIES 1 X £1 1 X £1.29
New MILKYBAR Milk & Crunchy, a perfect sized bar which kids will love! A fun cow shape with a delicious creamy & crispy centre adds excitement, with all of the milky taste that both Mums & Kids enjoy. It is available in a single bar and a multipack (4 bars).
The SMARTIES Sharing Block combines delicious milk chocolate with whole, crispy sugar shell mini SMARTIES. Proudly packed full of fun and colour, the SMARTIES sharing block is the perfect, great tasting treat for everyone to enjoy! Containing no artificial colours, flavours or preservatives -
available to buy & share now!
Again, Todd and the missionaries enjoyed these very much.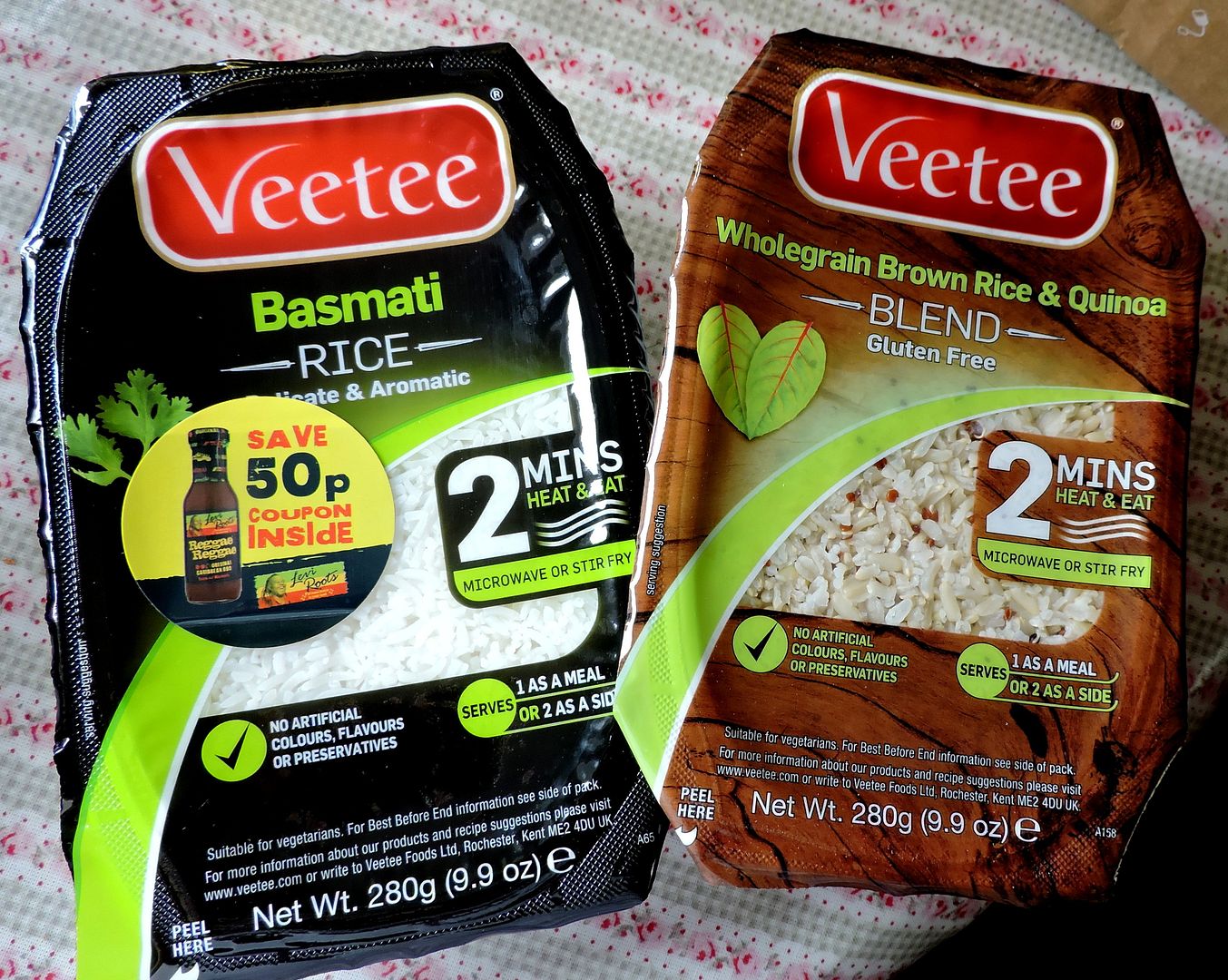 VEETEE
Wholegrain Brown Rice & Quinoa Blend 1 X £1.49 Basmati Rice 1 X £1.29
Veetee microwaveable rice range, in the main, caters for busy people leading busy lives. You have to contend with things like a half empty mid-week fridge, getting home late from work or your kid's friends turning up unexpectedly for tea or just taking your time to cook something special.
Anything that can help or inspire you to serve up a nutritious, tasty meal without too much of a song and dance is a big help. That's why at Veetee, it's our mission to show how versatile our rice can be. Our heat and eat range has flavours from across the globe.
So whatever, you fancy, we've got a rice for that. After all, variety is the spice of life. It takes just 2 minutes to heat and you know at least one part of the dish will be spot on every time. Also, we're only talking about rice. Just how complicated do we need to make it?
And the pack of Basamati Rice was the product I chose to highlight with a recipe this month. I am not a stranger to this brand of precooked Basamati Rice. It is something which I buy regularly. As there are only two of us in the house, it works out cheaper in the long run to buy my rice ready cooked, and of course it is a lot quicker. This is an excellent product which comes in very handy for all sorts.
We have it plain most of the time, but sometimes I like to charge it up and add it to casseroles or make this delicious Garlic Fried Rice dish.
Not only is it simple and very quick to make, but it's very VERY tasty! You could of course discard the garlic once it has flavoured the oil, but I like to mash it up and stir it back in. Garlic is quite good for you.
You just have to be very careful not to burn the garlic . . . burnt garlic is very bitter.
Containing beaten eggs, and two vegetables, this is also fairly nutritious. You could of course also add bits of chopped cooked meat and other vegetables. Grated carrot goes very nicely and adds a nice touch of colour!
*Garlic Fried Rice*
Serves 2 generously
Quick, easy and delicious!
1 pack of cooked basamati rice chilled
(2 serving size, or 2 cups cooked chilled rice)
2 TBS light olive oil
3 cloves of garlic, lightly bruised and crushed
2 TBS light soy sauce
2 large free range eggs, beaten
1 handful each of frozen corn and frozen peas
salt and black pepper to taste
2 spring onions, trimmed and thinly sliced



Heat the oilive oil in a large skillet. over medium heat. Add the garlic. Cook for several minutes, until very fragrant. Don't let the garlic burn. As it cooks and softens, you can remove it from the pan and set aside. Add the cold rice and stir to break up the grains. Heat through. Add the soy sauce, and stir to coat all of the grains of rice with it. Make a well in the centre of the rice. Pour in the beaten egg. Cook until almost set and then break it up with a wooden spoon and mix it into the rice. Stir in the frozen vegetables, cooking and stirring until the vegetables have cooked through. Mash the cooked garlic with a fork and stir it through. Season to taste with salt and pepper. Stir in the spring onion and then serve immediately.
Many thanks to Degustabox for sending me this box. I have to say I really look forward to getting my box each month. There are always lots of things in it to enjoy and new products to try out. I highly recommend. You can also tailor the boxes to your own likes and dislikes by filling in your own Taste Profile. I also have a code which is worth a £6.00 discount off your first box when registering. Simply use the code: BLDEG15

Do check out the Degustabox web page for more information and details.

Follow them on Facebook
Follow them on Twitter