If you are looking for a simple and lovely light lunch or supper this summer, look no further. Nothing could be any simpler or lovelier than this Easy Pesto Tomato Tart! You can quite easily have it thrown together in quick time, baking in the oven and on the table in less than half an hour. With a simple salad on the side you have a delicious meal your family will really enjoy, and with tomato season coming up, it will make good use of those fresh garden tomatoes! I used some of the Sacla Pesto Pots I got in my latest Degustabox. I'll tell you about the tart in a bit, but first let me tell you about my June Degustabox!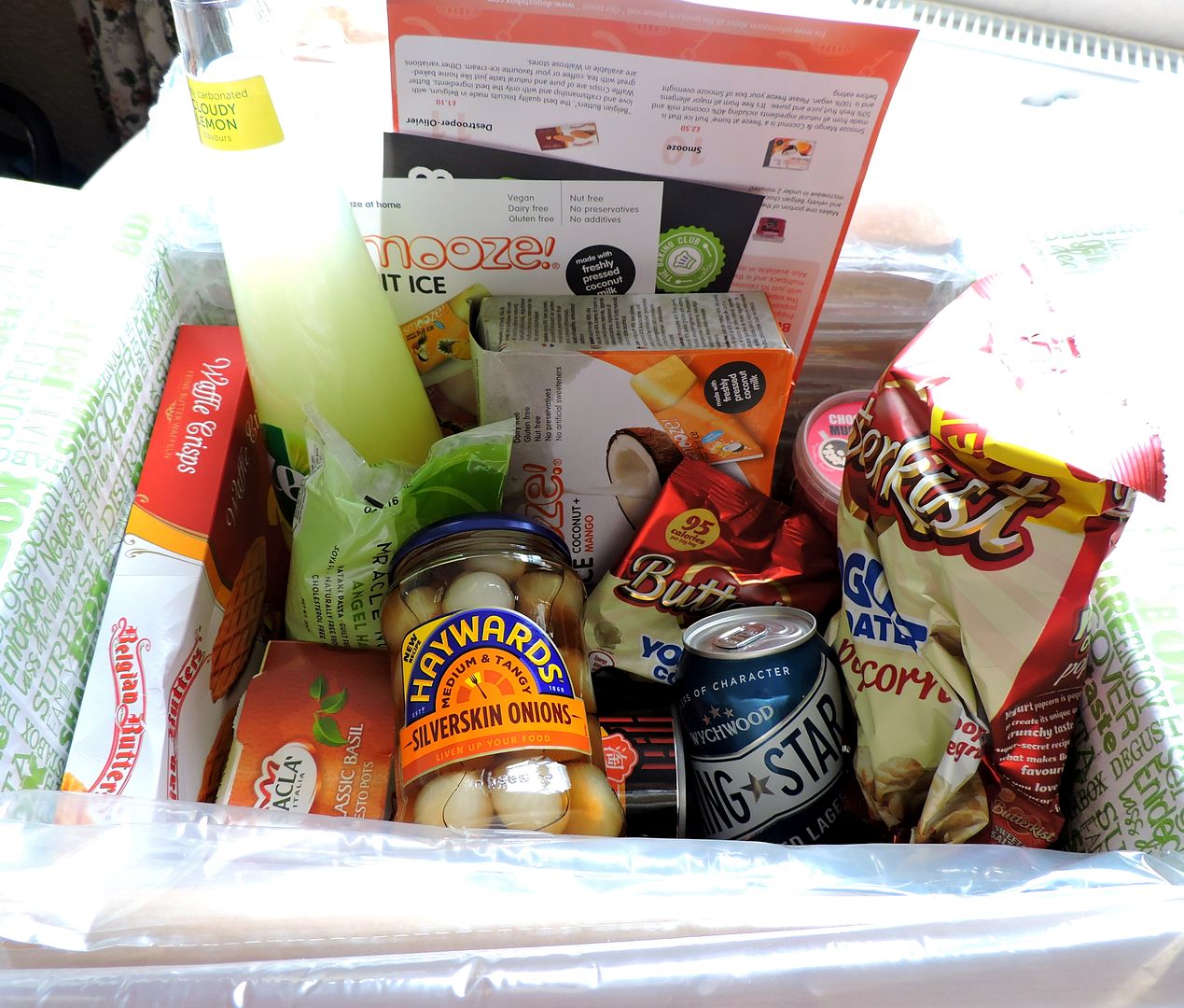 To those not in the know, if you sign up for it, once a month, every month . . .
Degustabox
will deliver to your home . . .
10
to
15
new, special or innovative food products for you to try in the comfort of your own home via a subscription service. A monthly subscription costs £12.99 with free shipping, or you can pay bi-annually for only £11.99 per box, an 8% saving on the full subscription price. You are also able to cancel your subscription at any time. What you receive can be tailored to the types of things that you like and would use. To me it's a bit like a foodie Christmas every month of the year! I really love them! This is what was in my latest box . . .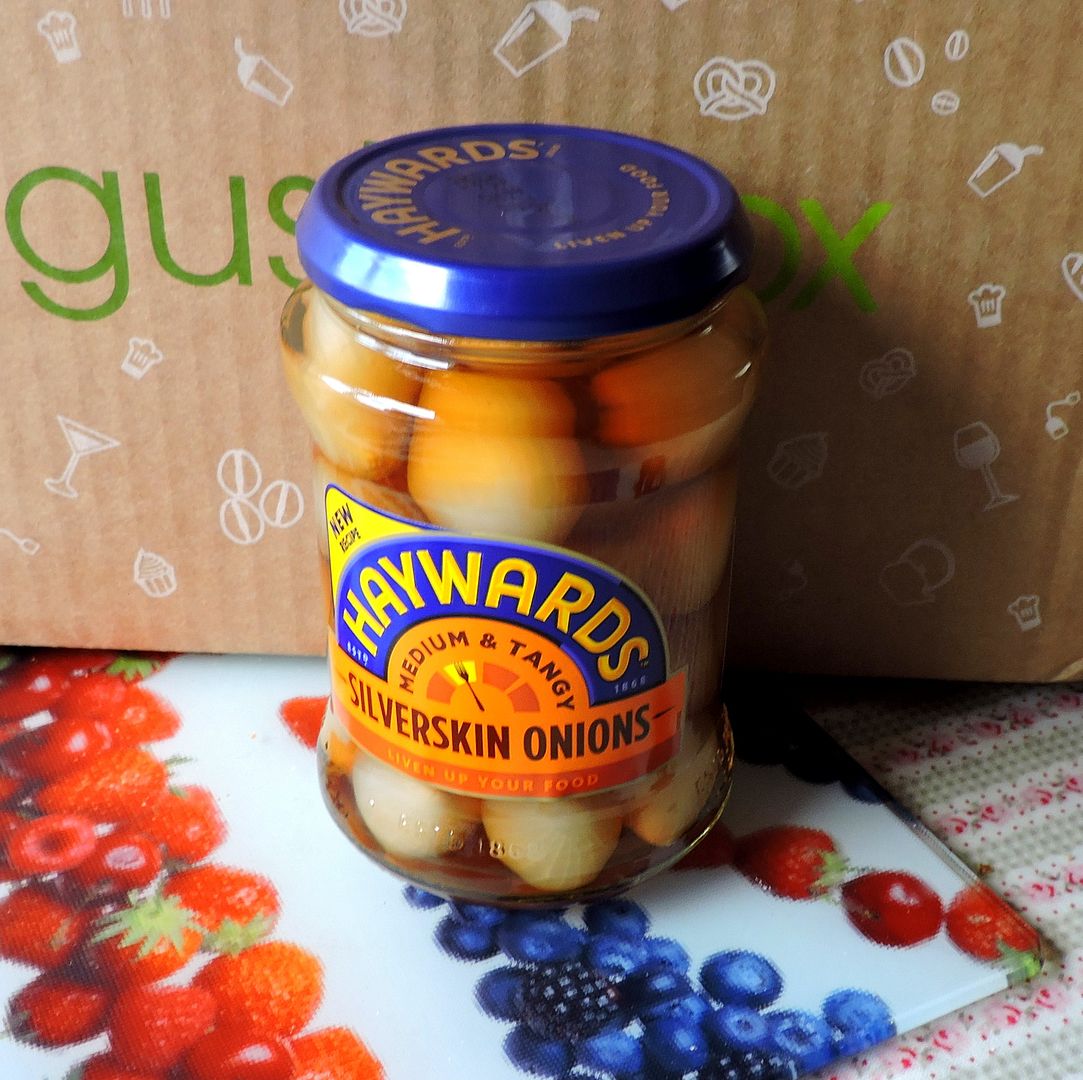 HAYWARDS
Pickled Silverskin Onions 1 X £1.89
Haywards Medium and Tangy silverskins bring a tang to any dish. This blend provides a classic and flavoursome taste. Crisp silverskins are a great accompaniment to a cheese board or a BBQ salad.
They are great on a summer salad plate as well, like a Ploughman's Lunch!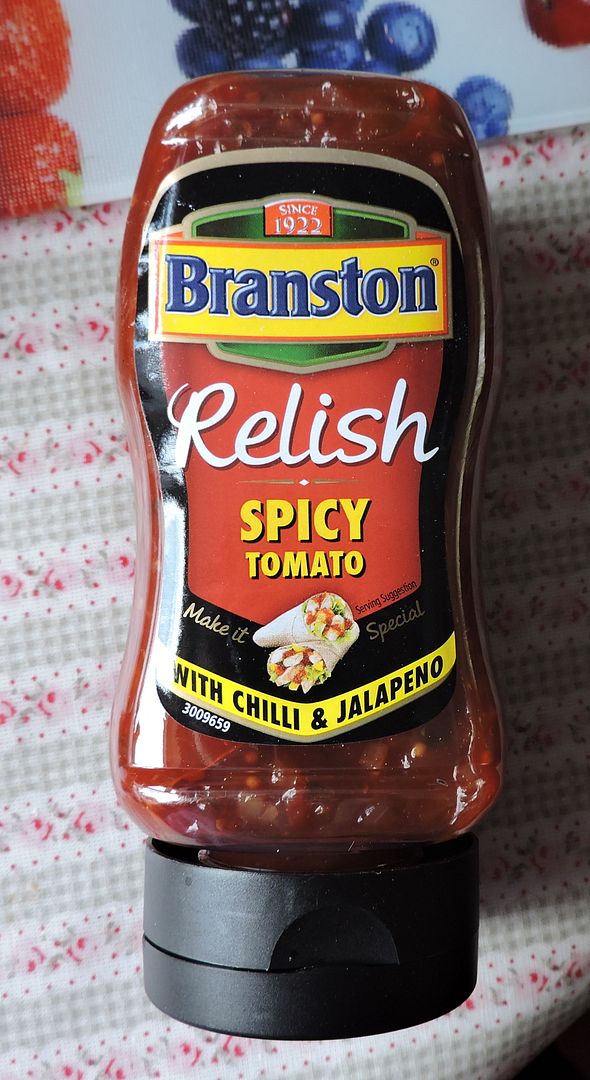 BRANSTON
Spicey tomato Relish 1 X £1.65
Liven up your BBQ with our range of Branston Relishes. Available in three tantalising flavours, our relishes taste great with burgers, sausages and sandwiches. Our flavours are Caramelised Red Onion, Tomato & Red Pepper and Spicy Tomato Relish, and make good alternatives to ketchup with your main meal.
This packs a tasty punch and we have enjoyed it on burgers and dogs. I am betting it would add some tasty zip to meatloaves as well!

ZEO
Cloudy Lemonade 1 X £2.75
Our Cloudy Lemon is made with 98% spring water, blended with naturally extracted flesh of succulent lemons with the essential oils from the skin. For sweetness we have added a touch of Stevia and beet and cane sugar, which means each 250ml serving has only 28 calories and 1.5 teaspoons of sugar.
I am no stranger to the Zeo Products as I have reviewed them on several different occasions here in The English Kitchen. We have liked them in the past and we enjoyed this lemonade, chilled and over ice.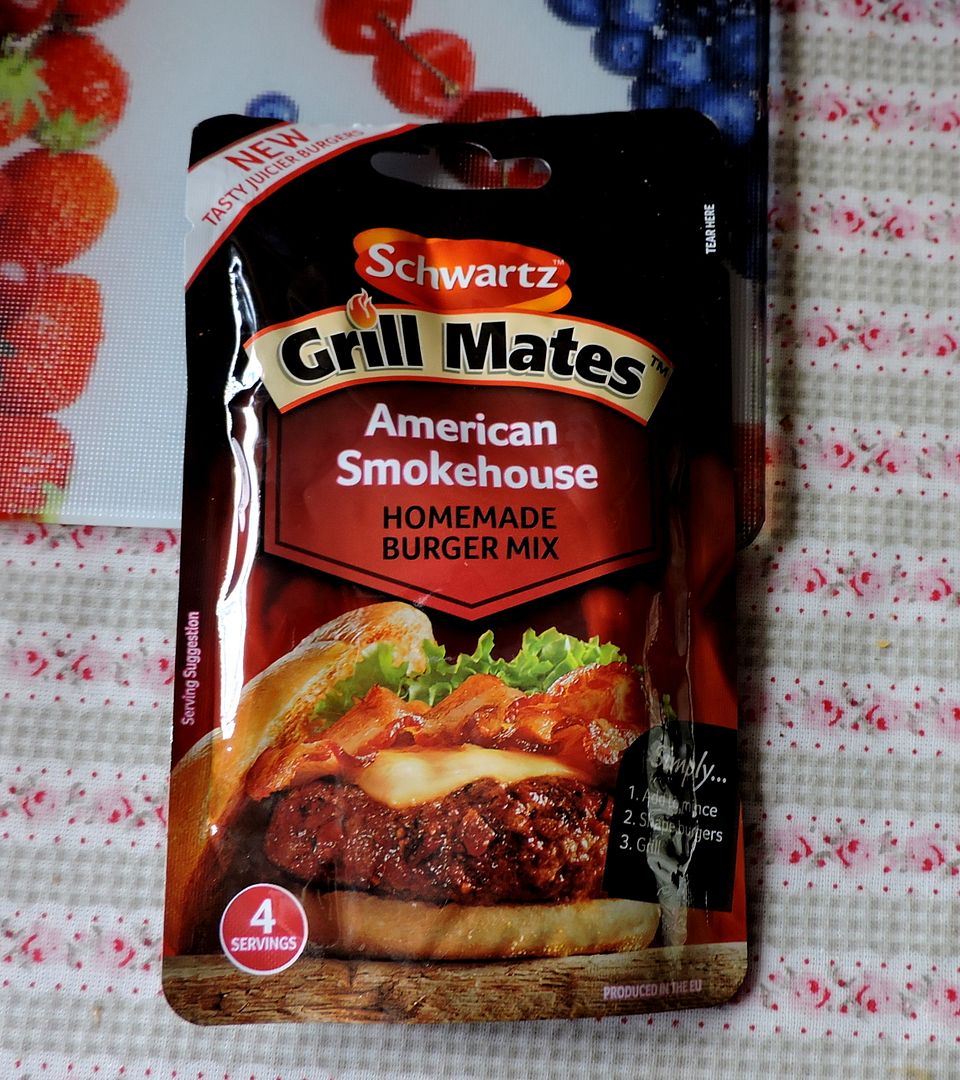 SCHWARTZ
1 X £1.49
American Smokehouse Homemade Burger Mix has been expertly formulated to make tasty, juicier burgers. Each packet contains the perfect amount to make 4-6 burgers so there's no need to measure! Simply add to mince, shape the burgers and grill. Available in American Smokehouse and Classic Steakhouse. #grillmates
I haven't actually used this yet, but I did review both of the Schwartz mixes recently and they are excellent for when you want to mix up a quick burger with lots of flavour.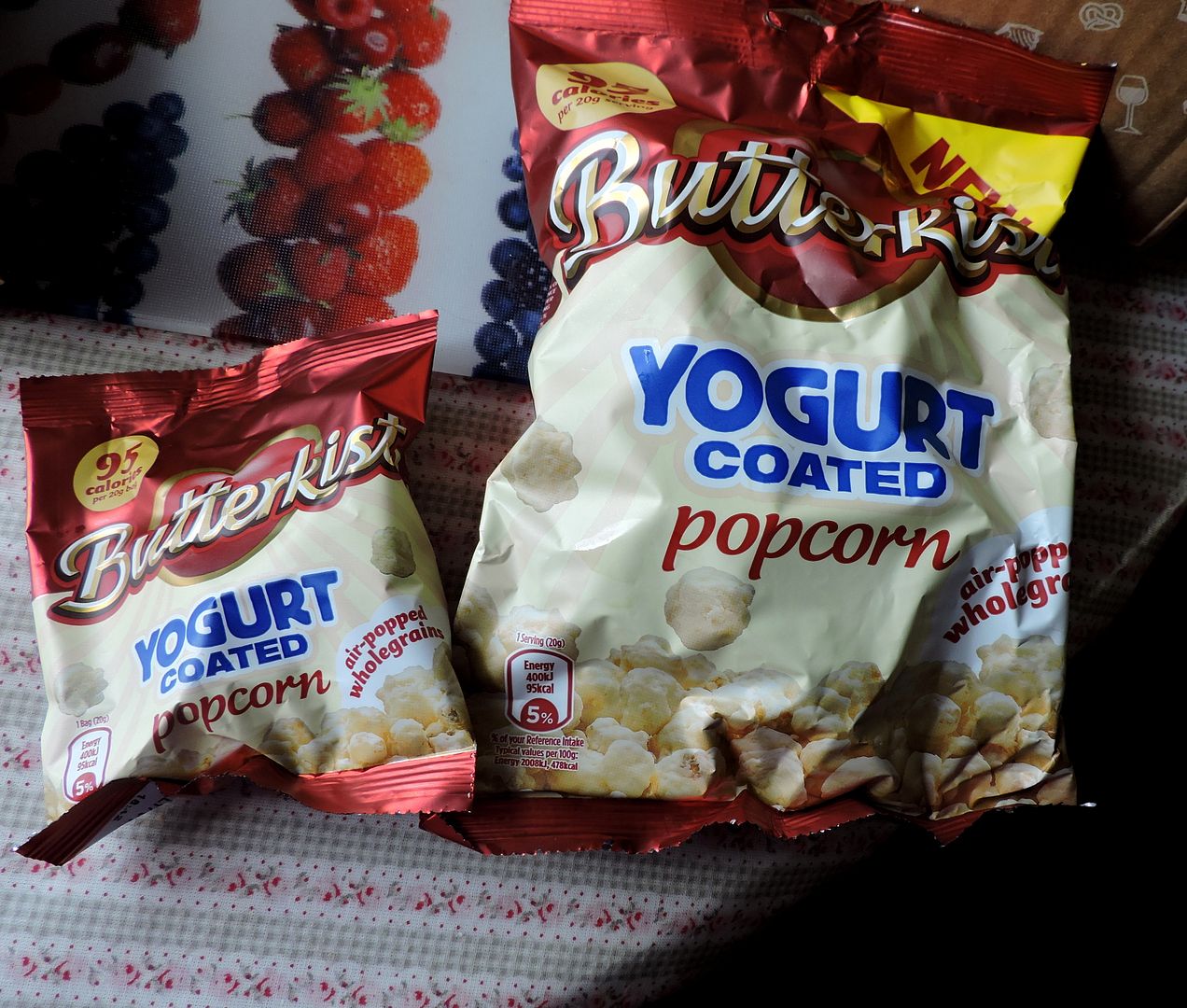 BUTTERKIST
Yogurt Coated Popcorn 1 X £1.49 plus an extra treat sized bag
Popping with taste and temptation, Butterkist's Yogurt Coated popcorn is a lighter snack choice that's hitting the shelves this year. You can enjoy this new guilt-free recipe while still satisfying your sweet tooth. Everyone will love the taste of this light yet creamy treat - perfect for picnics, lunchboxes, on the go or sharing at home.
This is absolutely flippin gorgeous! I munched on the small bag one morning while I was working on the computer and I have been dying to open the bigger bag ever since. This is the Degustabox
Product of the Month,
and I am not surprised. It's fabulous! And its only 95 calories per 20g serving.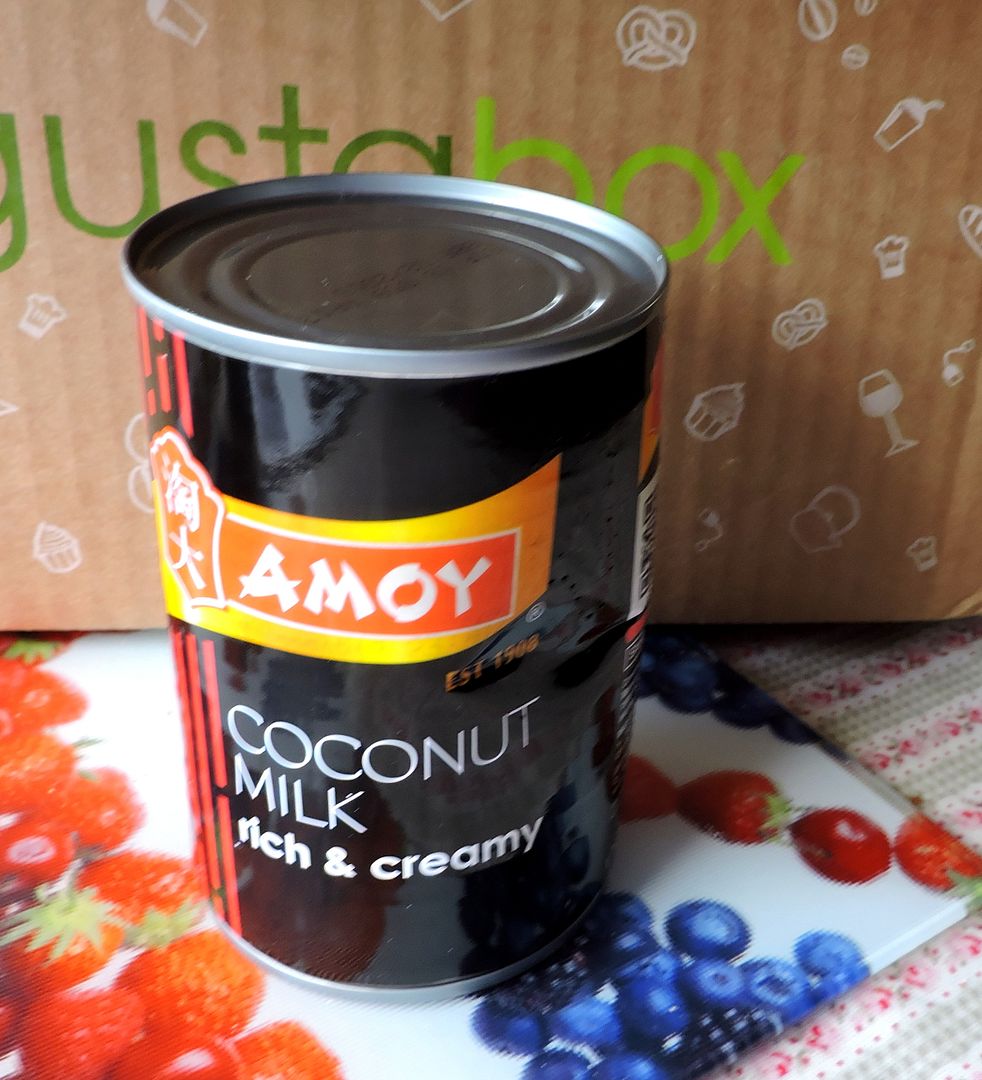 AMOY
(Heinz) Rich and Creamy Coconut Milk 1 X £1.99
Sourced from plantations in Thailand, Amoy Coconut Milk is made from ripe, fresh coconuts. It adds a delicious flavour and richness to traditional Asian dishes such as Thai curries and desserts.
This is a must when making a Thai curry and it is rich and creamy. You can also use it to make a really tasty rice pudding!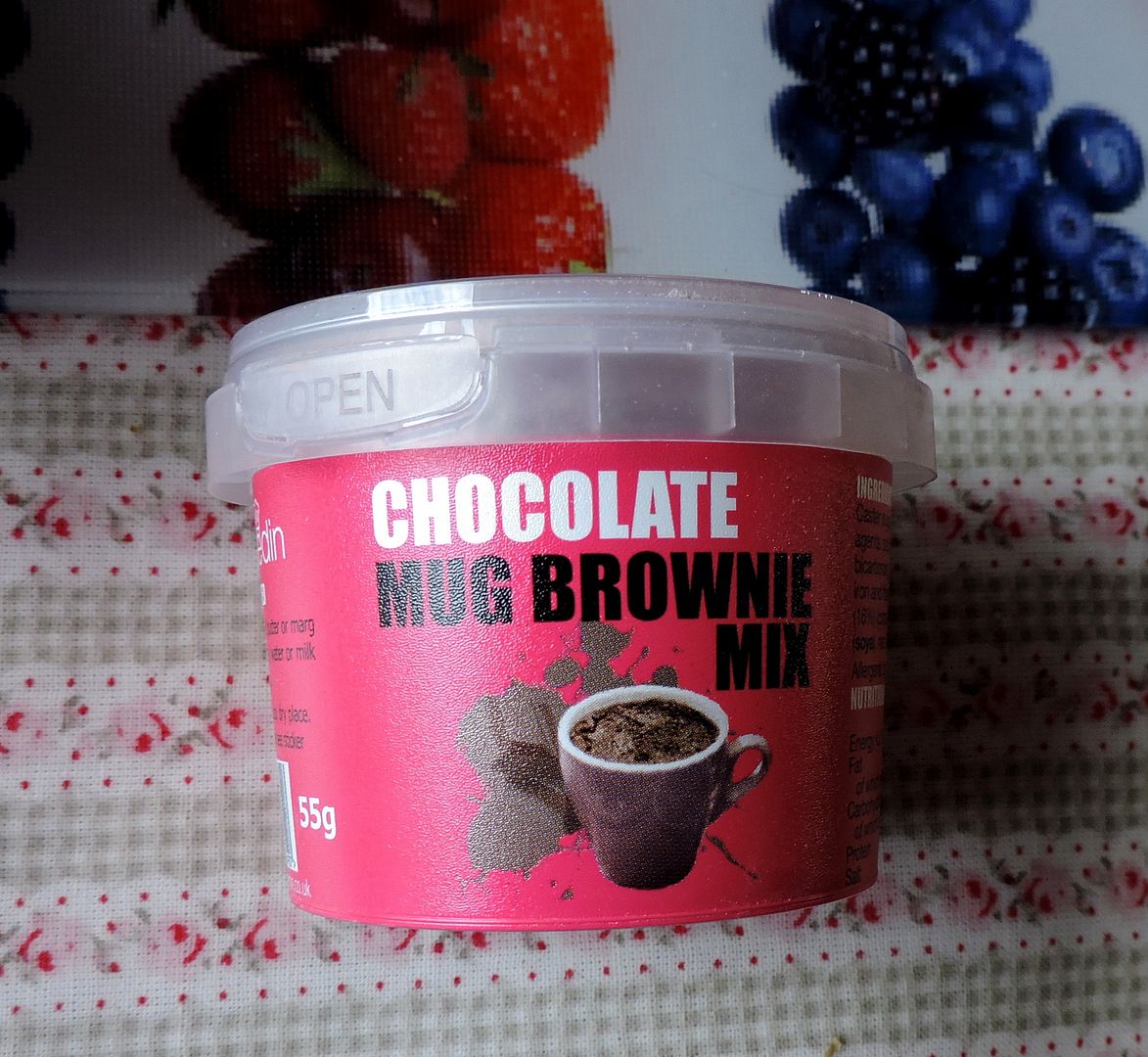 BAKEDIN
1 X £1.50
Makes one portion of the Bakedin miracle Mug Brownie! A rich and velvety Belgian chocolate brownie made with the very best ingredients; such as Belgian chocolate and award winning flour. All you have to add is a little butter and milk or water and hey presto- you've got a freshly baked brownie!
I have been saving this for a treat. I am lucky because Todd doesn't like baked chocolate desserts, so this one is all mine! ☺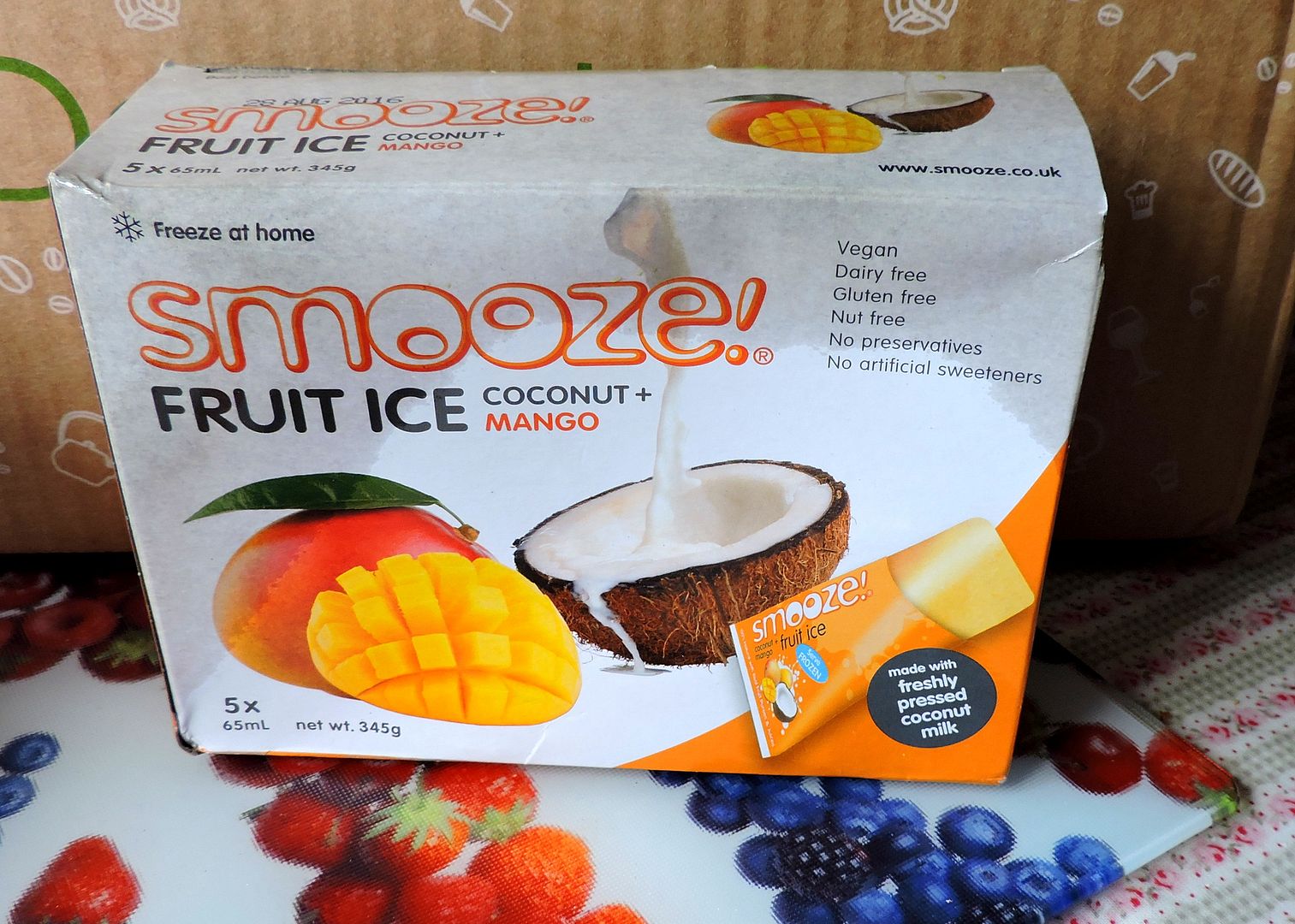 SMOOZE
Fruit Ice 1 X £2.50
Smooze is an all natural 'freeze at home' fruit ice made from 40% coconut milk and 50% fresh fruit juice and puree. Available in four tropical flavours Mango, Pineapple, Pink Guava and Simply Coconut it is 100% vegan and free from artificial additives, preservatives and all major allergens including nuts, dairy, gluten and egg. Containing on average 40% less fat, sugar and calories than other frozen treats, Smooze is available from Sainsbury's (in the aisle where you buy ice cream cones and maple syrup NOT the freezer section), Ocado, Costco, Holland & Barrett (online only) and most independent health food stores.
These are waiting in the freezer for when we finally get some hot weather. I can't wait!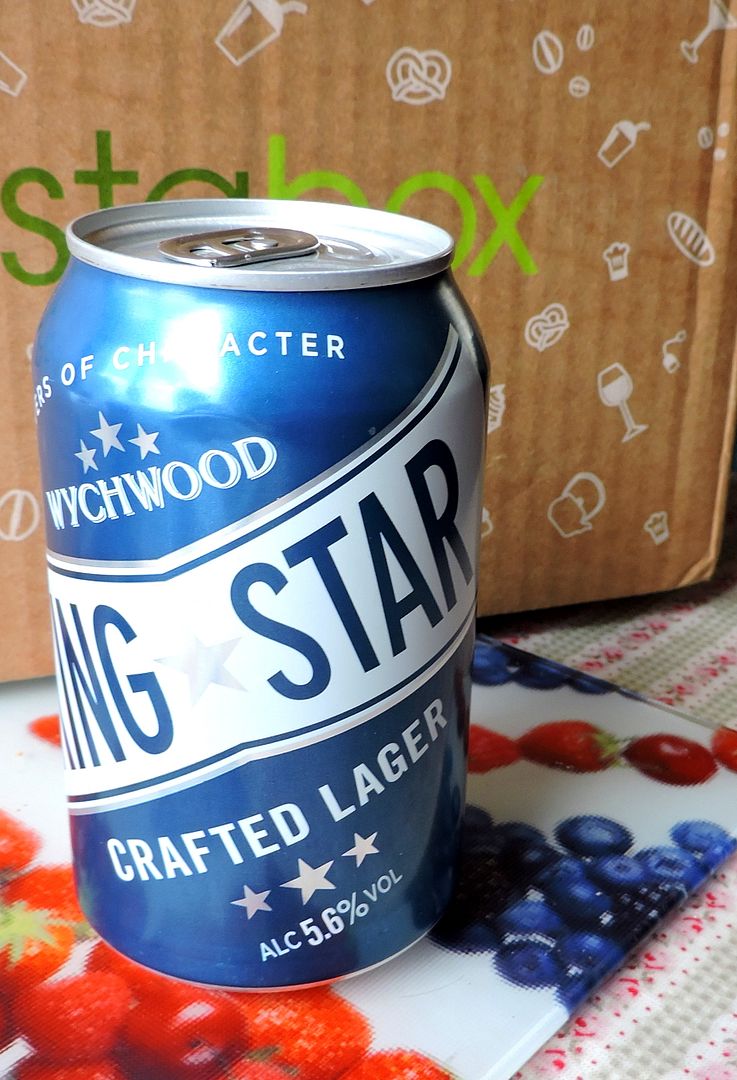 MARSTONS
King Star Lager 1 X £1.70
A King Star shines brightly on the Wych Wood drawing on the expertise and knowledge of our master brewers to hand craft a big and bold lager which is laced with flavour. An escape from the average, brewed with fine English pale malted barley and dry hopped with noble hop Styrian Goldings.
We don't drink alcohol, so I am saving this for the autumn to make a Steak and Ale Pie.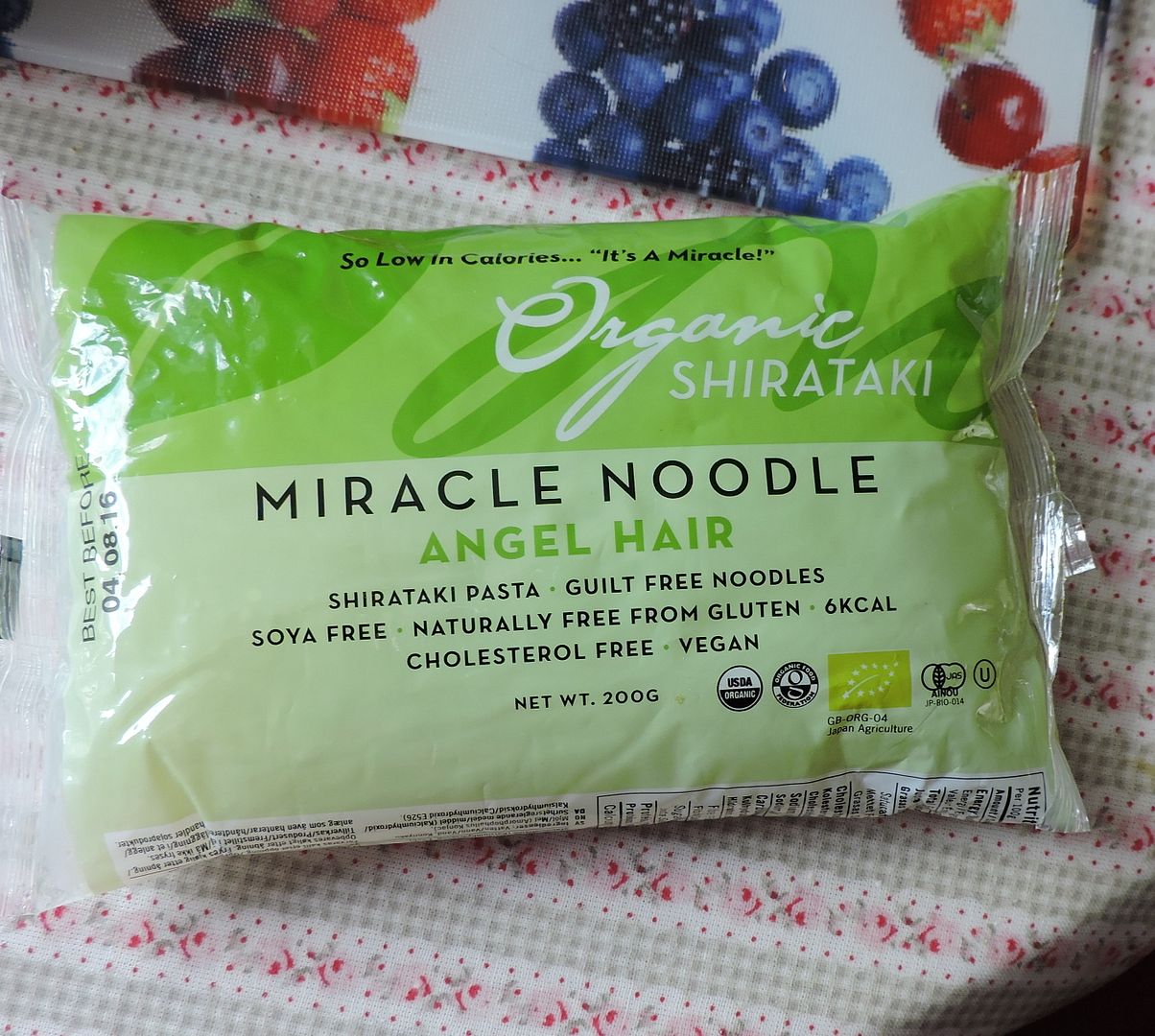 MIRACLE NOODLES
1 X Angel Hair
Miracle Noodle have a whole range of amazing different noodles, pasta and even a fantastic alternative to rice! All healthy, low calorie and guilt free! Our mission is to introduce to people traditional foods that are low calorie and healthy from around the world.
Miracle Noodle Organic Angel Hair Miracle Noodle is excited to offer Organic Angel Hair! Only 5 Calories. Zero Guilt. No Net Carbs. No Bloating. No Energy Crash. No Pasta Belly!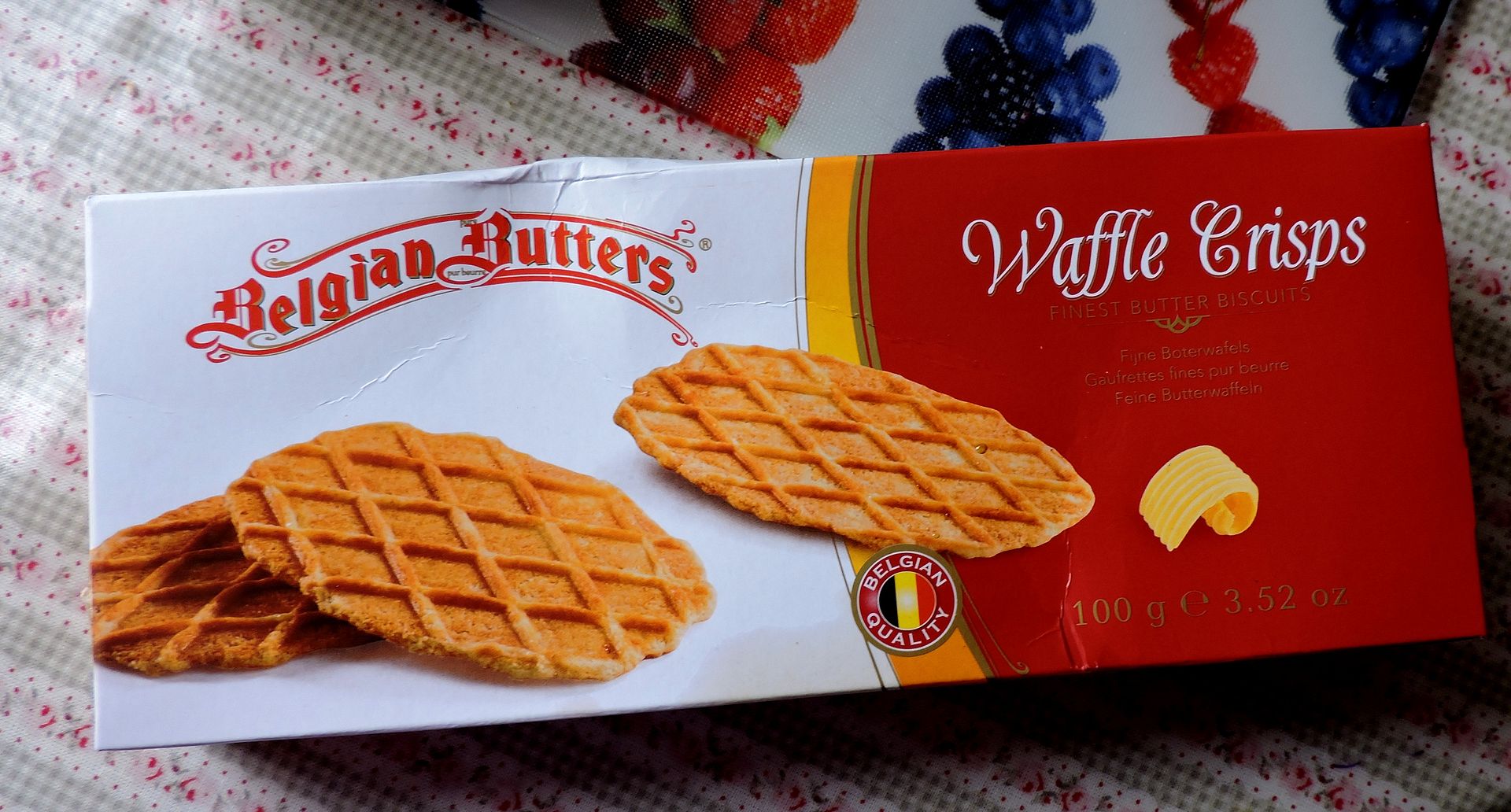 DE STROOPER-OLIVIER
Belgian Butters Waffle Crisps 1 X £1.10
Butter Waffle Crisps... ...are a very typical and famous all butter specialty biscuit. The source of this waffle dates back many decades as traditional product from Flanders agriculture country side of Belgium.
Each farmer's wife and especially the grand-mothers had their secret recipe and made their family members crisp waffles with a waffle mould put on the stove. At the farm all natural ingredients were always available such as Flour, eggs, butter and sugar. They used it as gift when grand-children came to visit or other visitors to join together with a cup of coffee or tea.
Can you say MOREISH? You got it!
And finally . . .
SACLA
Pesto Pots 1 X £2.79
Sacla' are the original Pesto pioneers, with a wide range of Italian truly authentic recipes. Basil Pesto was our first recipe launched in the UK and it's still our most popular – it'll always be our No. 1.
The fresh, fragrant Italian basil is the hero of this classic recipe. It's grown in the coastal region near Liguria, where the warm sunshine and moist sea breeze give the leaves an unmistakable perfume and intense flavour (it's almost impossible to find basil quite like it anywhere else). To create our Pesto, we've pounded the basil leaves with Grana Padano cheese, Pecorino Romano cheese and pine nuts. Great to keep in the cupboard, these easy-to-open single serve mini pots will add a little taste of Italy to all your favourite meals. Pack into your picnic bag and add them to packed lunches for an instant dip. They are also perfect for a quick single-serve bowl of pasta, or to simply add some oomph to a sandwich or dressing.
This was the product I decided to highlight this month with a recipe. No surprise there. They were something which I had already picked up at my grocery shop. I like that you don't have to open a whole jar for just a small amount. I have always ended up having to throw away most of my jars of pesto because I can't get them used up in time before they go off.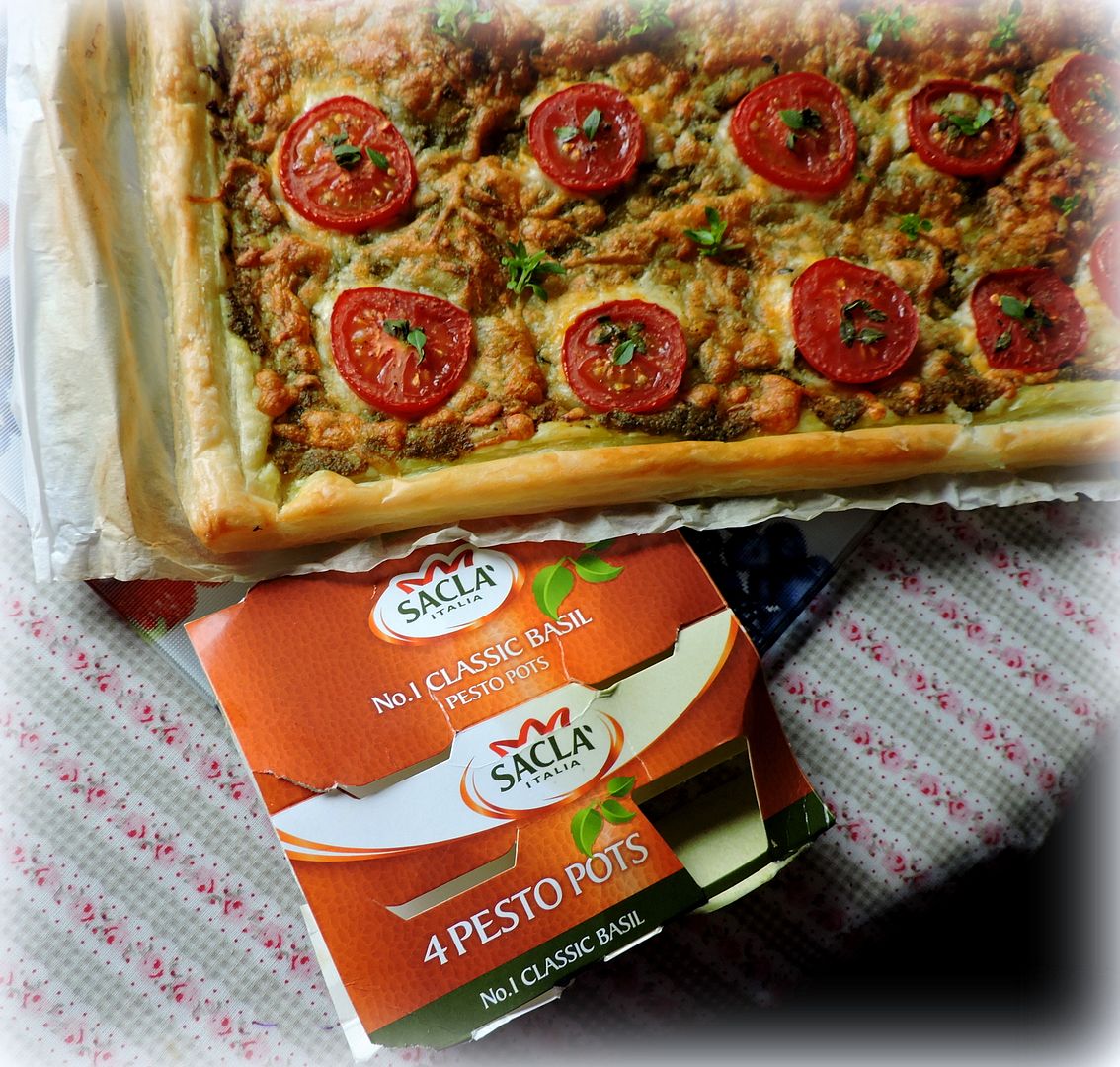 These are a great store cupboard ingredient. They are fabulous spread over chicken or fish and grilled, whipped into salad dressings (try it with potato or pasta salads) and fabulous on pizzas, and as you can see here today, they make an excellent base for a deliciously light and simple supper tart.
These whip together in next to no time . . .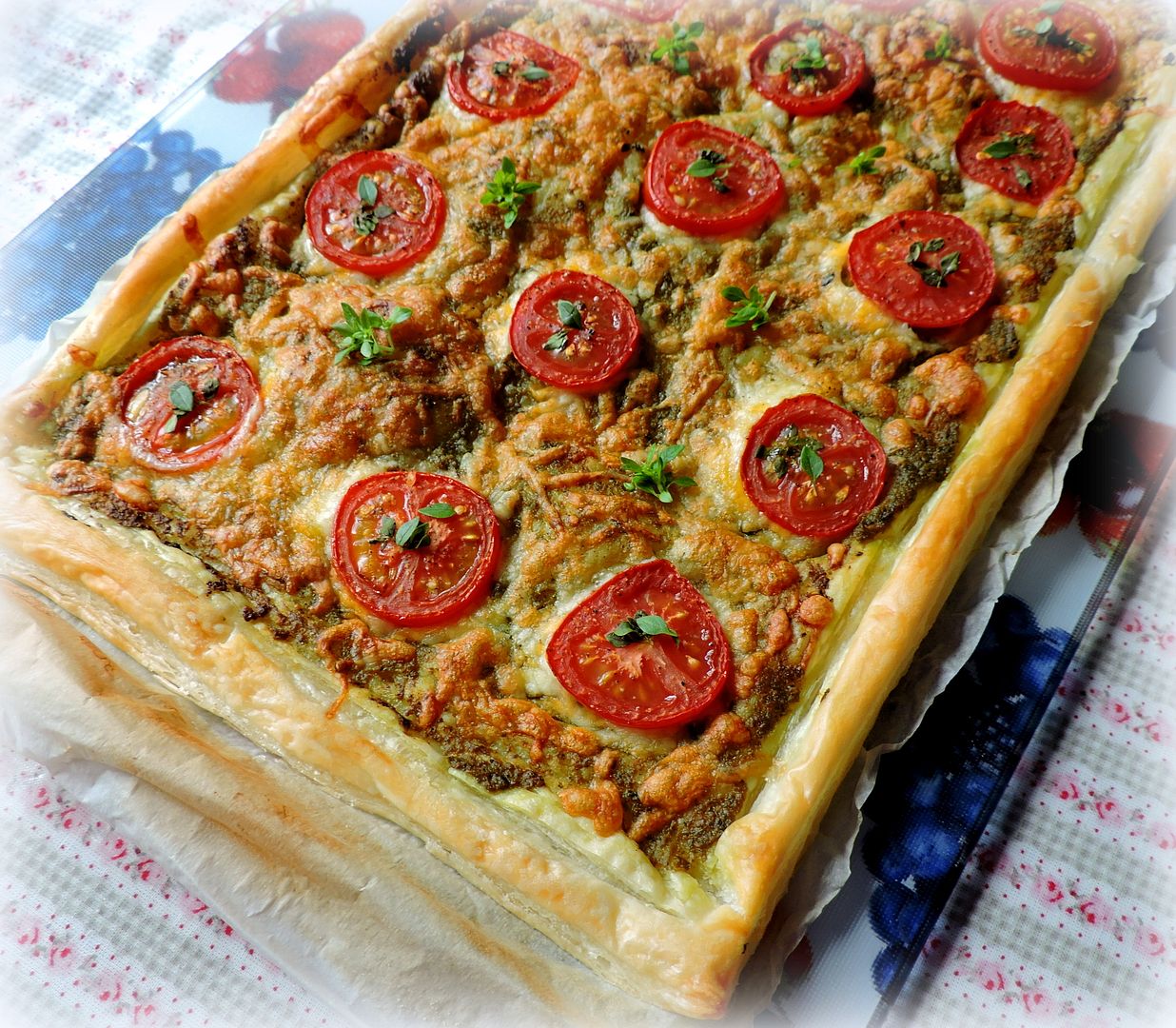 Cut into larger slices this makes a lovely supper or lunch tart, and so simple. You only need a salad on the side for a complete meal.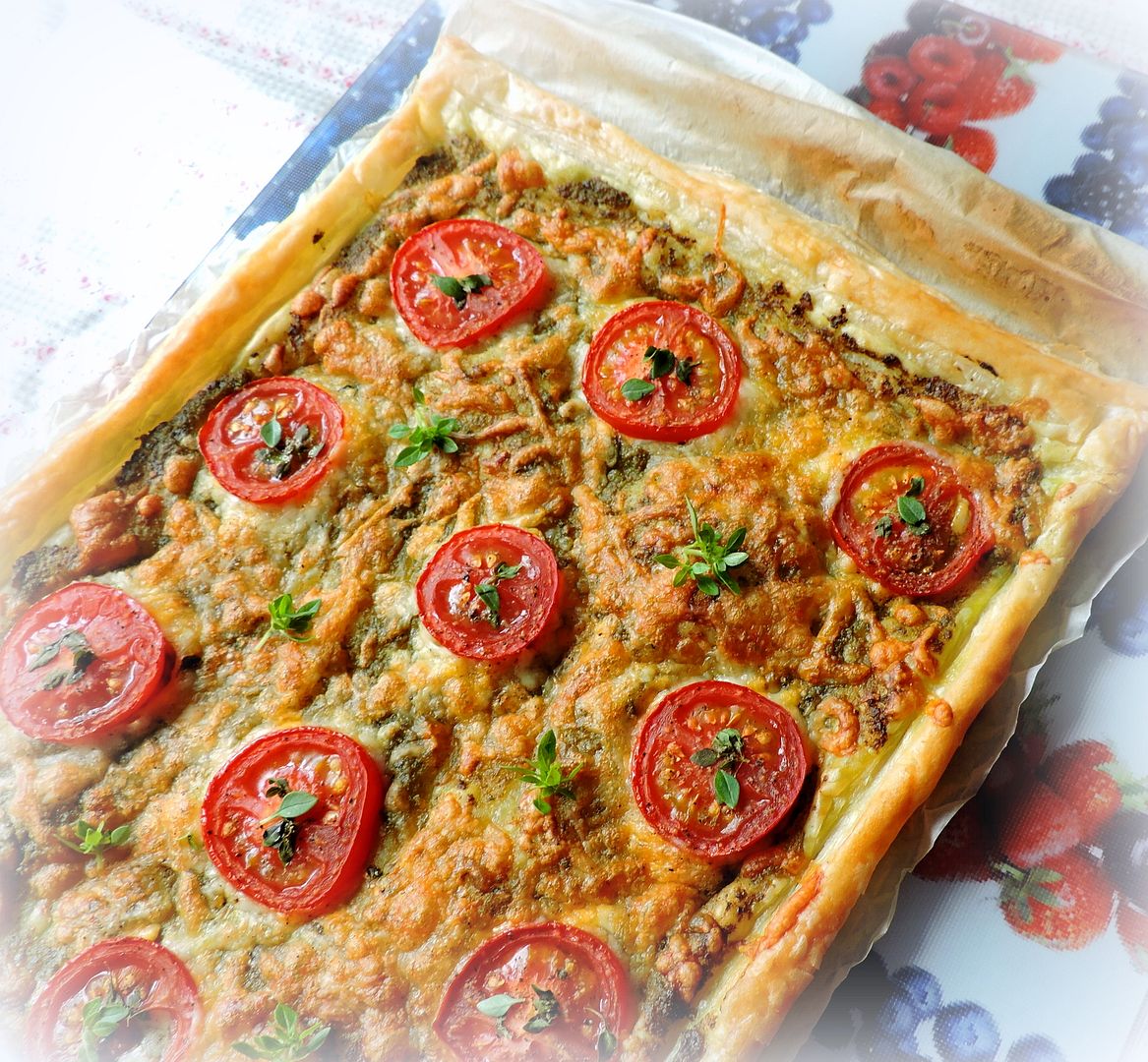 You can also use cherry tomatoes instead of the larger ones and cut this tart into smaller squares for a simple and delicious appetiser for when you are having a party or get together. Its fabulous!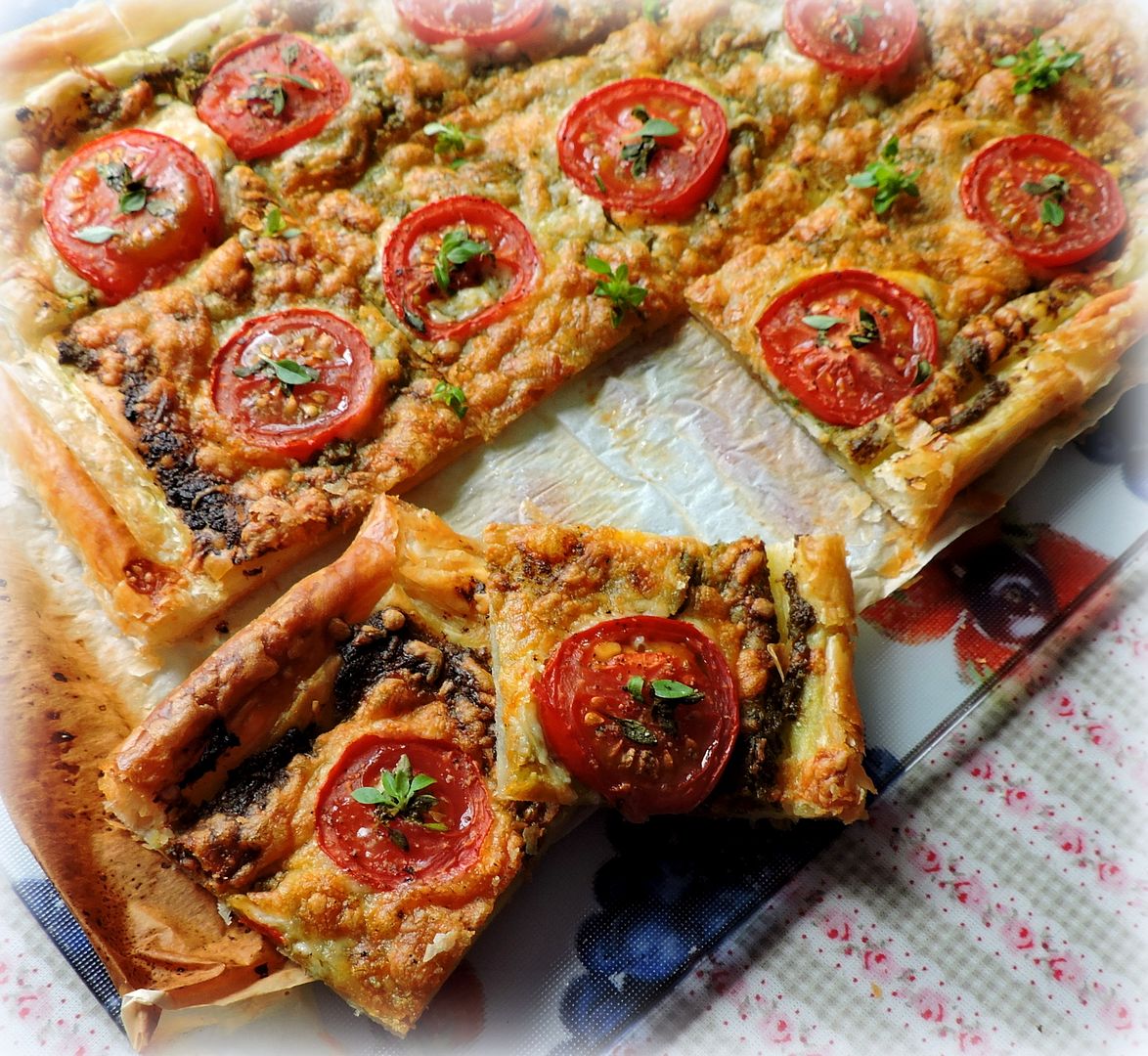 *Easy Pesto Tomato Tart*
Serves 4


This a simple tart that makes for a lovely light lunch or supper. Easy to make, your family or guests will think you slaved all day at them, they are that impressive. Using simple ingredients they go together very quickly. All that is needed is a salad of mixed leaves on the side.


1 package of ready rolled all butter puff pastry
4 medium sized ripe tomatoes
4 TBS good quality Pesto Sauce
1 small packet of grated mixed Italian Cheeses (about 4 ounces of a mixture of provolone, Parmesan and mozarella)
1 egg, beaten with 1 tsp water
fresh basil leaves

Pre-heat the oven to 200*C/400*F. Line a baking sheet with parchment paper and set aside.


Unroll your pastry and place onto the parchment paper lined baking sheet. Spread the pesto over the pastry, leaving a 1/2 inch border all around. Sprinkle the grated cheese over top of the pesto. Slice the tomatoes into rounds and lay them out evenly spaced on top of the pesto. Tear the basil and scatter it over top of the tomatoes. Brush some beaten egg on the edges of the tart. Place into the heated oven and bake from 15 to 20 minutes, until nicely browned on the edges and crisp on the bottom. Serve warm or at room temperature. Cut into squares to serve.
Note - For a quick and easy appetiser use sliced cherry tomatoes and cut into small squares.
Many thanks to Degustabox for sending me this box. I have to say I really look forward to getting my box each month. There are always lots of things in it to enjoy and new products to try out. I highly recommend. You can also tailor the boxes to your own likes and dislikes by filling in your own Taste Profile. I also have a code which is worth a £7.00 discount off your first box when registering. Simply use the code: BLDEG15

Do check out the Degustabox web page for more information and details.
Follow them on Facebook
Follow them on Twitter