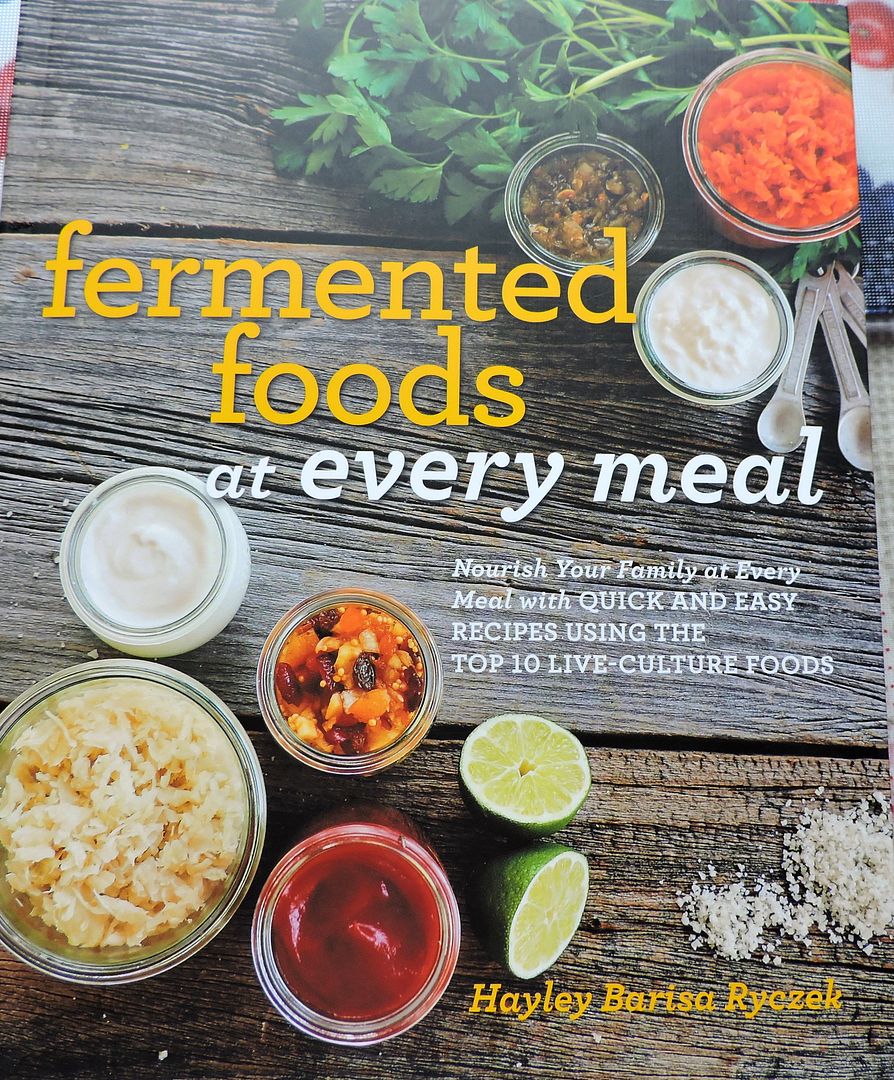 Fermented foods like yogurt, sauerkraut, and kombucha are becoming very popular offerings on blogs these days and an important staple in many peoples' diet, and with good reason! Not only do they nourish our bodies with probiotics, but they are also quite delicious! My sister has been after me to start fermenting food for a while now. I struggle with Diverticulitis and IBS, and fermented foods are very good for people with digestive problems. That's why I was really excited to be sent this book,
"Fermented Foods at Every Meal,"
by Haley Barisa Byczek!
Fermented Foods at Every Meal introduces core fermented-food recipes and teaches readers about the science and health benefits of incorporating fermented foods into your diet.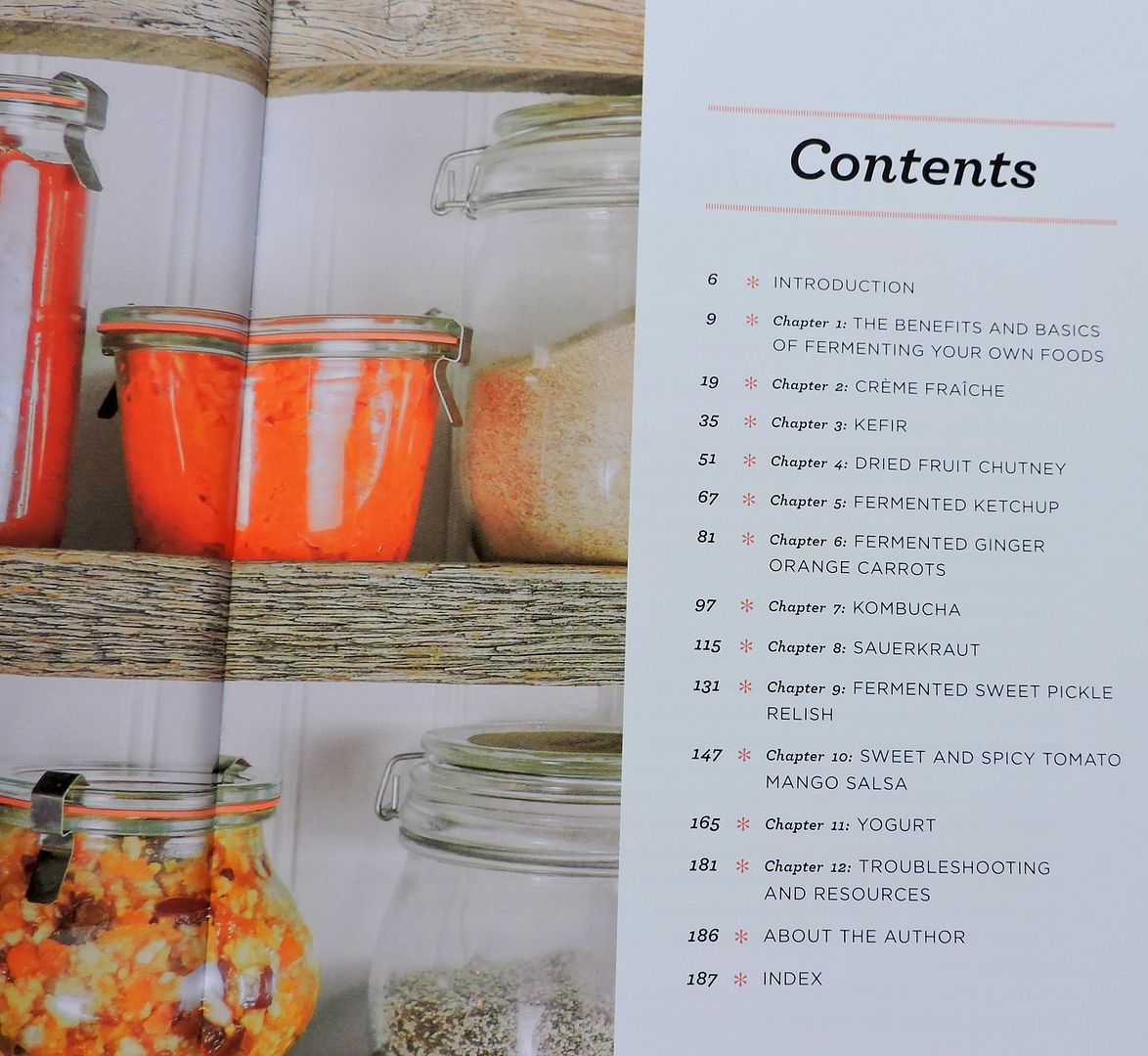 The book begins with an introduction followed by 12 chapters based on a variety of techniques and some pretty basic fermented foods and how to use them.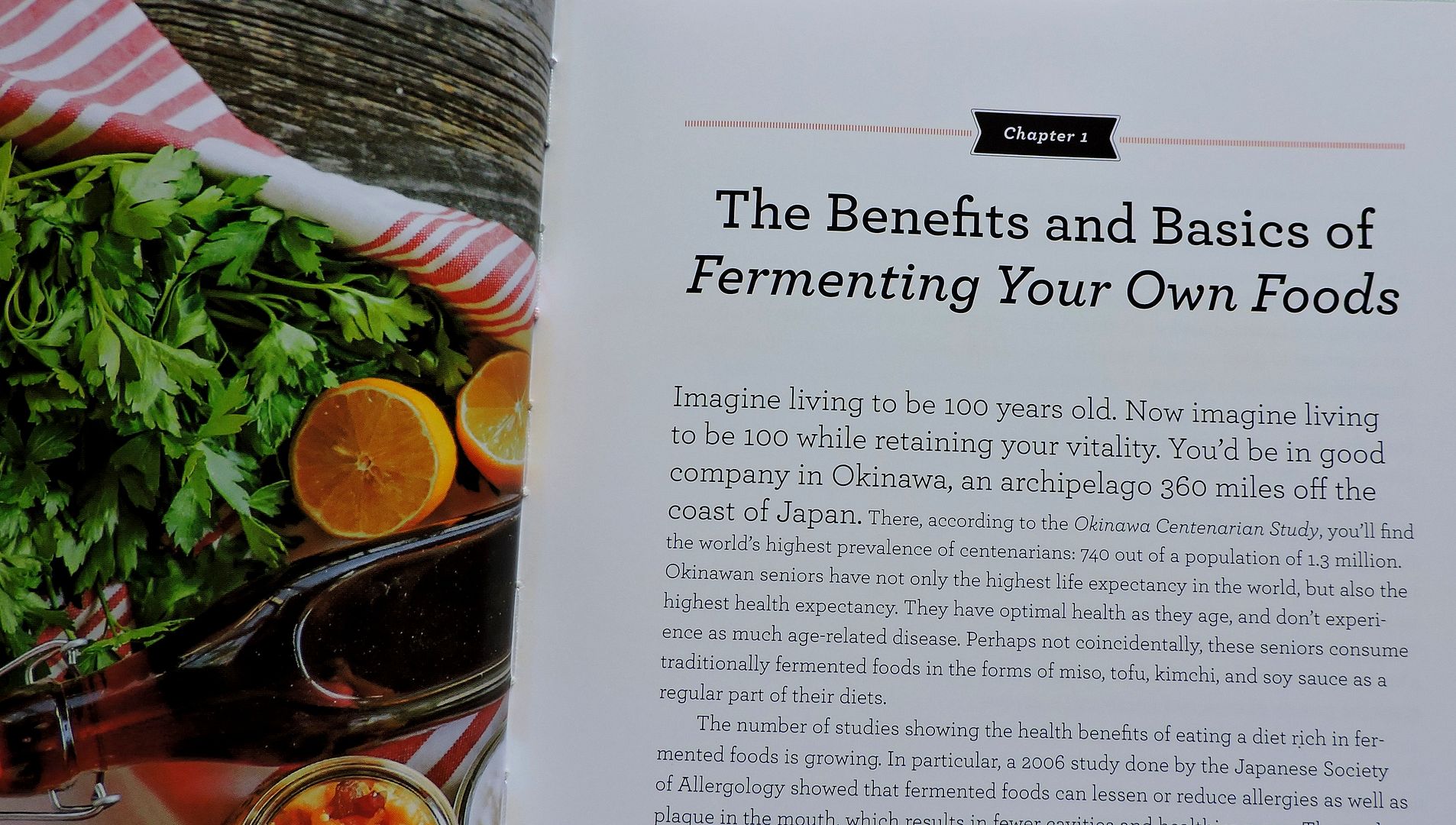 The first chapter deals with the benefits and basics of fermenting your own food and I found it to be very helpful, with a wealth of knowledge about the whys, hows an benefits of fermentation. Great!
The remaining chapters are divided into basic recipes for the creation of one fermented ingredient, and then how to use it.
Creme Fraiche
-what is it, hw to make it and how you can use it in a variety of delicious ways. (Keen to make my own!) Grilled Peaches with Honey Creme and Granola Crumble anyone? Yes please!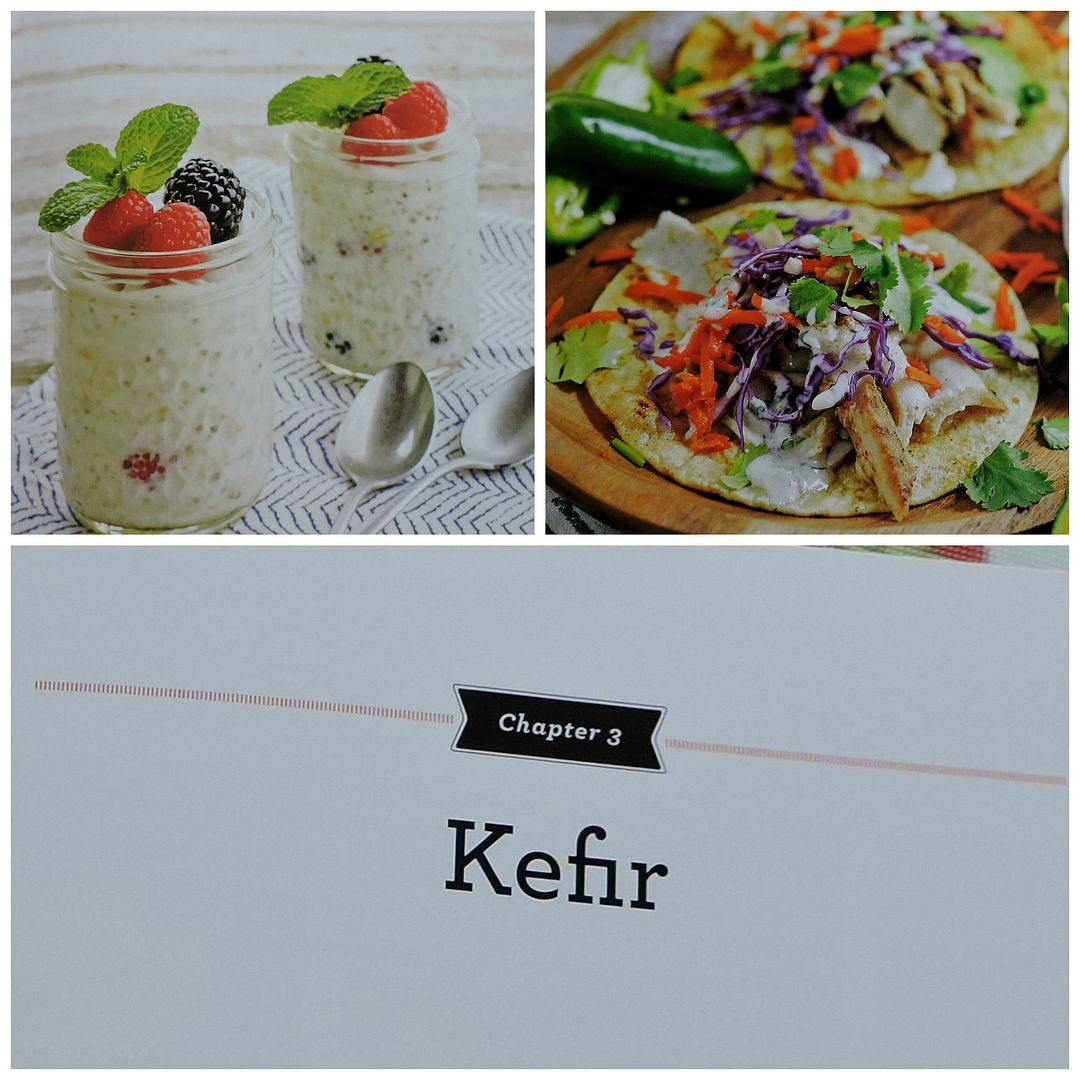 Kefir
- I had never heard of Kefir, but now I feel like I know all about it and how it can help my diet, along with a variety of very delicious sounding recipes such as Overnight Kefir Chia Coconut Oats, and Fish Tacos with Creamy Cilantro Sauce (to name but two!)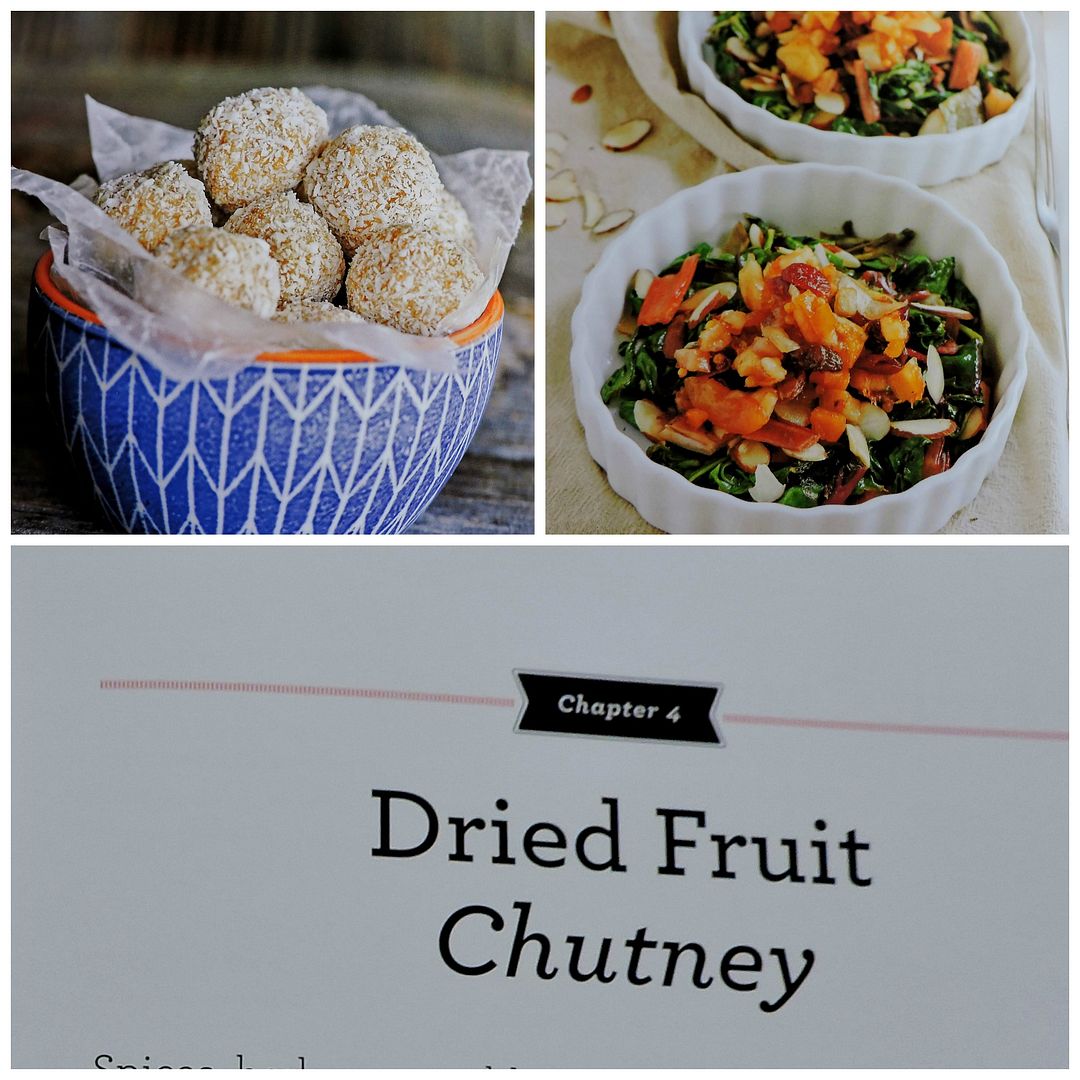 Dried Fruit Chutney
- I had no idea you could make a fermented chutney using dried fruit. Fabulous! Cashew Fruit Protein Balls and Sauteed Swiss Chard with Fruit and Nuts are only two of the recipes in this chapter which are tempting my taste buds!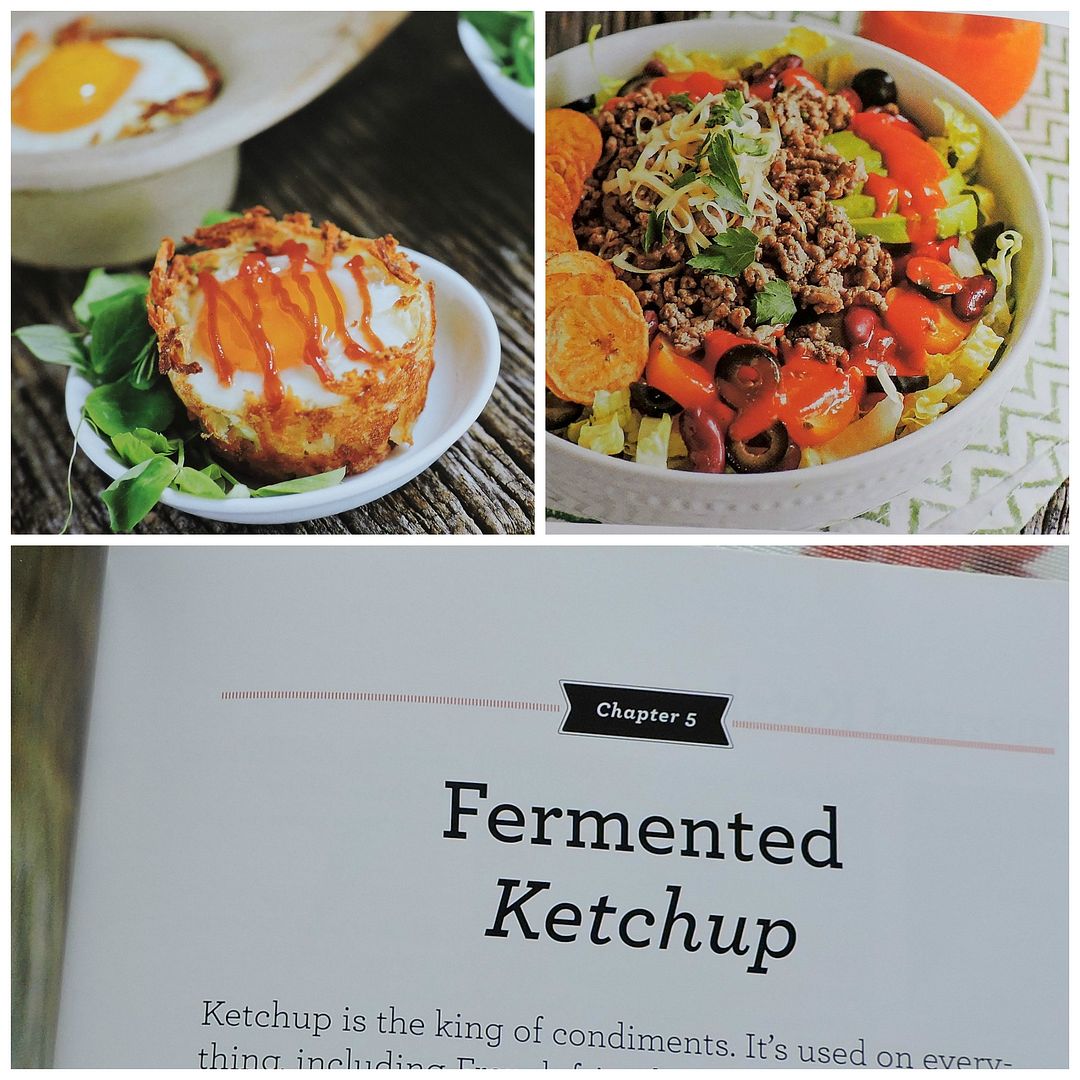 Fermented Ketchup
- Ohh, ketchup, how many of us use ketchup every day. The idea of a fermented ketchup really appeals to me! Hash Brown Egg Cups and or Sweet and Spicy Taco Salad anyone?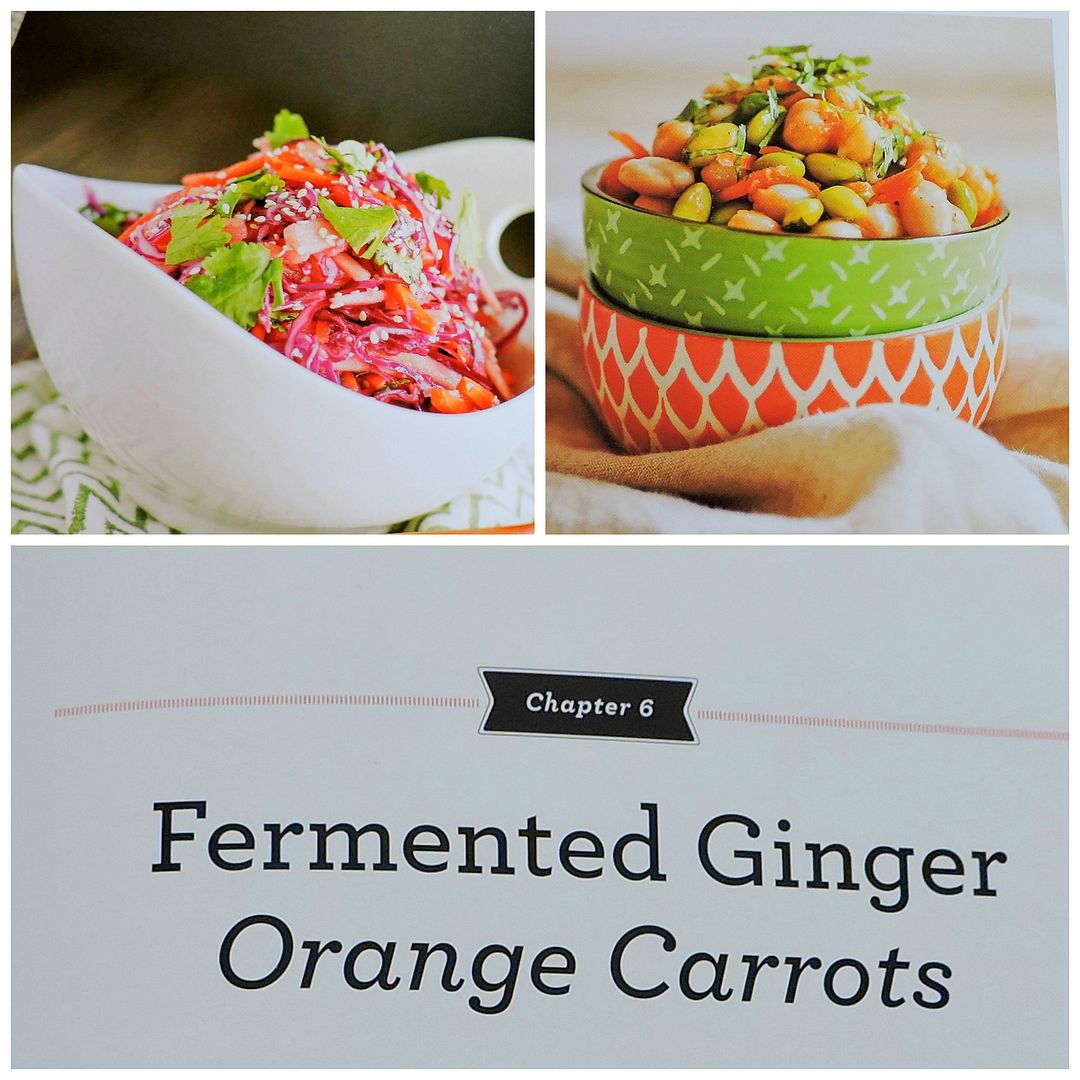 Fermented Ginger Orange Carrots - the name of these alone sounds delicious. There are a huge variety of ways to use them . . . soups, salads . . . Cabbage and Carrot Slaw . . . Triple Bean Salad. Oh boy these look delicious!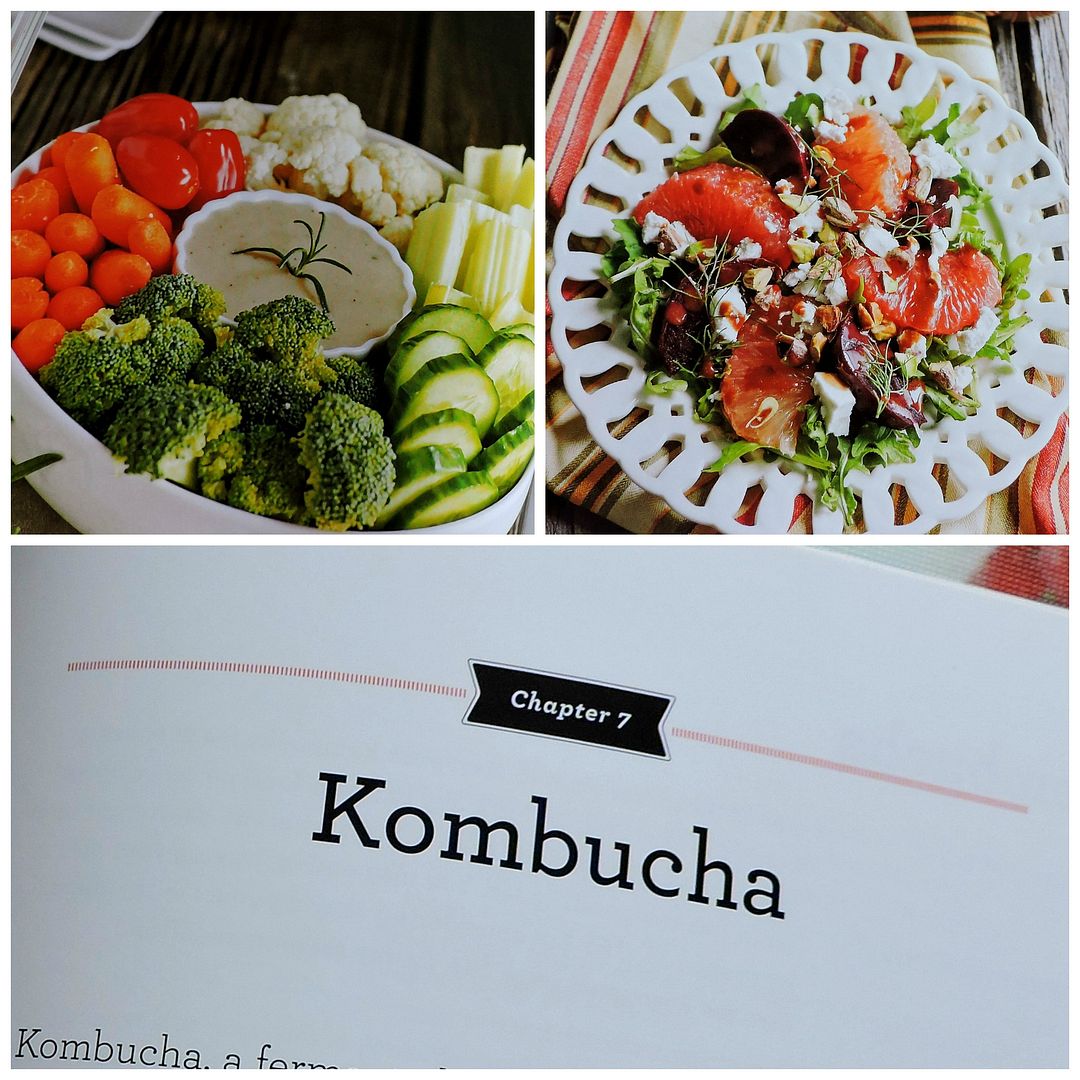 Kombucha
- Another something I had never heard of. It's a fermented tea with a pleasantly acidic and sometimes fizzy taste. Useful for drinks and in salad dressings, dips, etc. The Beet, Grapefruit, and Chevre Salad with Kombucha Balsamic Vinaigrette looks fabulous as does the Lemon Rosemary White Bean Dip!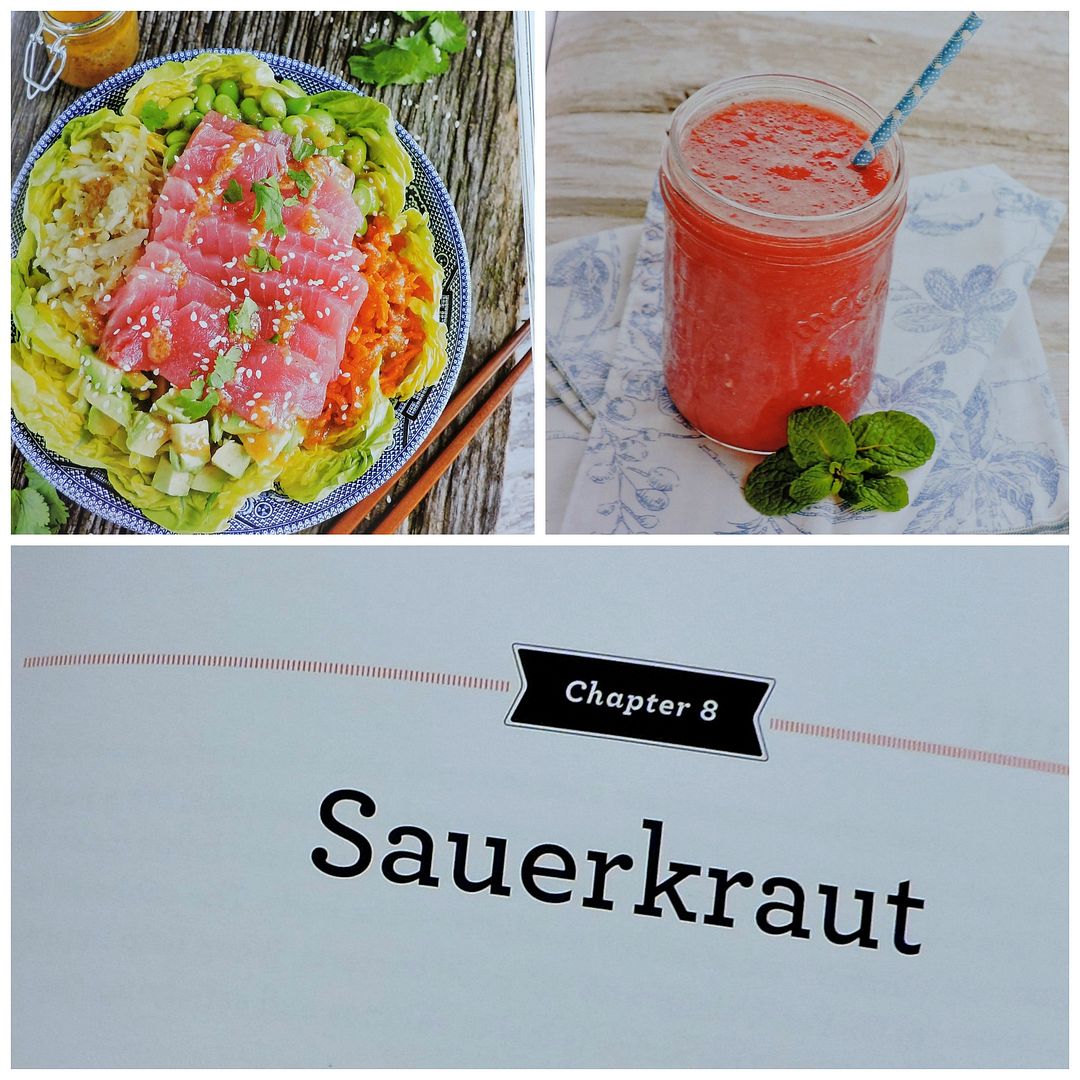 Sauerkraut
- You might be surprised to learn that Sauerkraut is actually most likely Chinese in origin and not German! We love sauerkraut in this house and are keen to make our own. Look at that beautiful pink tuna in the Ah Tuna Salad with Miso-Wasabi Dressing . . . and the Watermelon and Berry Cooler also looks gorgeous. Just two of the recipes for using your homemade kraut in that perhaps you have never thought of!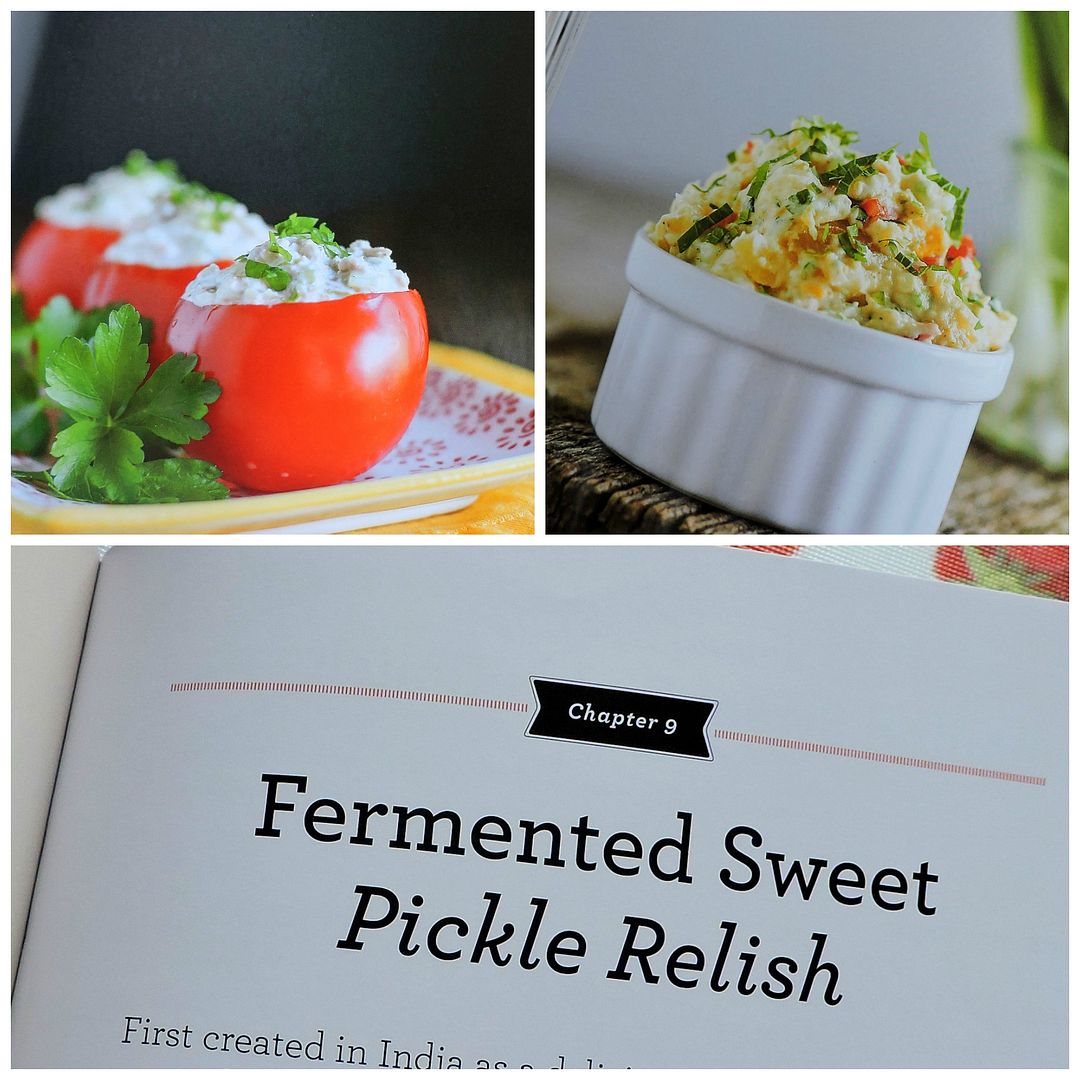 Fermented Sweet Pickle Relish
- Indian in origin, this sounds fabulous. Try it in Salmon Salad Stuffed Tomatoes or Confetti Herbed Potato Salad, just to name a few of the recipes you can use it in.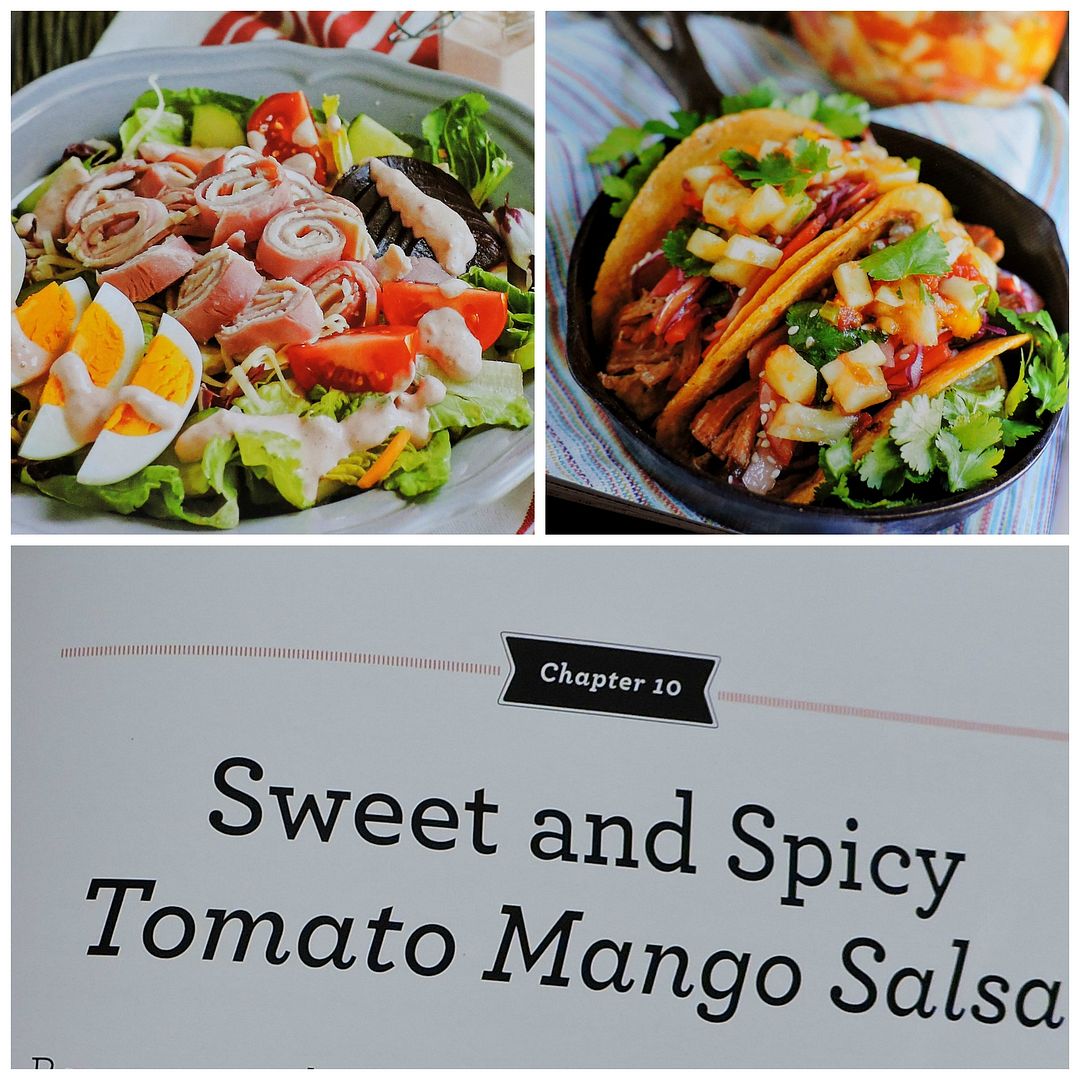 Sweet and Spicy Tomato Mango Salsa - Personally I love salsa, fermented salsa? Yes please! Look at that Chef's Salad, and those Slow Cooker Pork Tacos! Wowsa!
The final ingredient chapter is . . .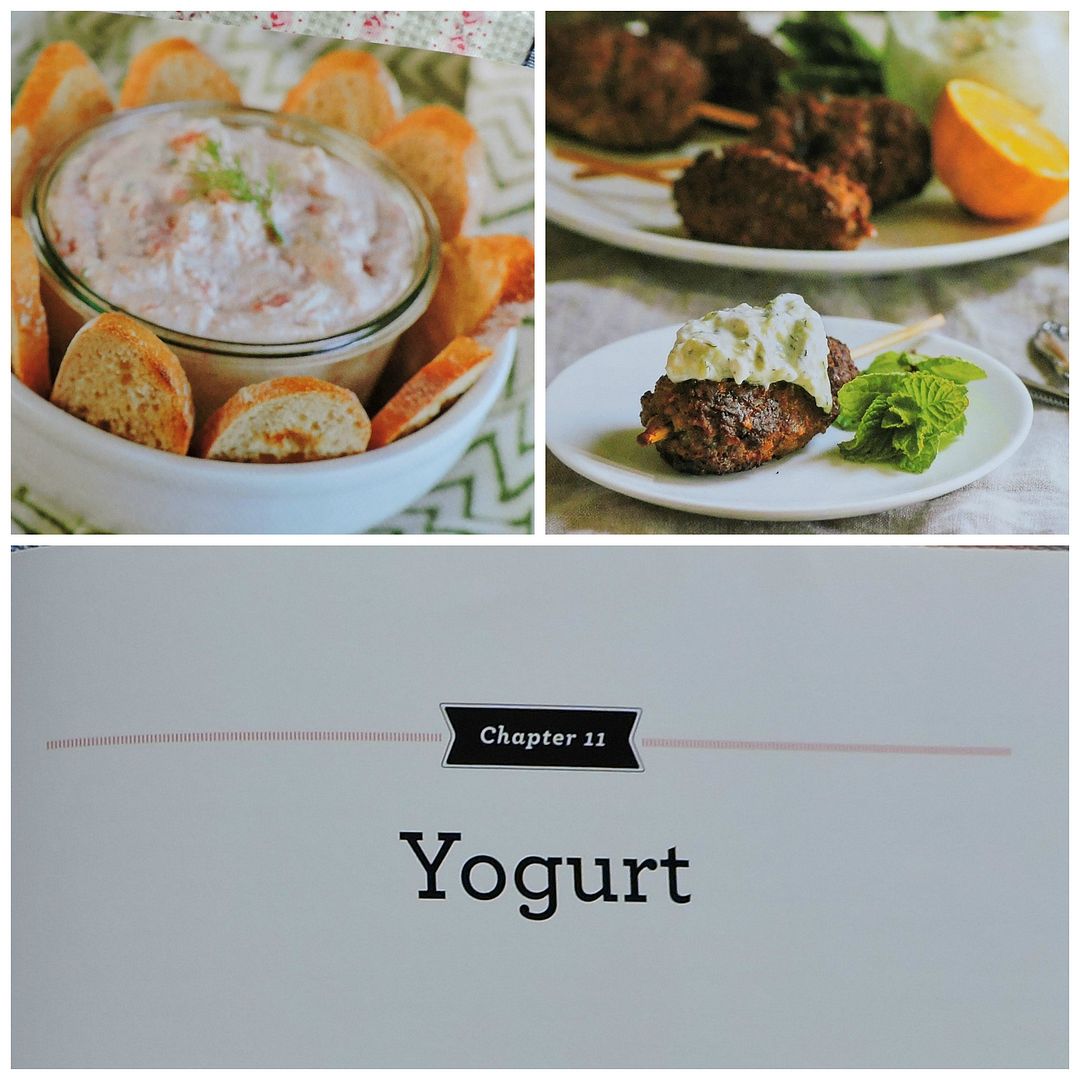 Yogurt - I know you can buy pro-biotic yogurt in the shops, but am really looking forward to making my own. Really great instructions on doing just that along with recipes such as Smoked Salmon Spread, Lamb Kofta with Herbed Tzatzika and yes . . . desserts! Flourless Brownie Bites with Peanut Butter Frosting anyone? MMMMM . . .
The final chapter is based on Troubleshooting and a Resources.
I am really looking forward to utilizing this book and creating some of the deliciousness on its pages! There doesn't seem to be a requirement for unusual ingredients either, which is a bonus and a plus in my books! For those who don't have a garden and don't have easy access to a farmer's market this book is very helpful. You can reap benefits from fermenting foods that don't come directly from the garden. So for many of us who shop at supermarkets and try to get the best food we can, this book can help us be more healthy. I applaud Hayley for thinking of everyone when she wrote this book.
Fermented Foods At Every Meal
Nourish Your Family at Every Meal with Quick and Easy Recipes Using the Top 10 Live-Culture Foods
Format:

Paperback

,

192

Pages
$21.99 US/ £12.99 UK / $28.99 CAN