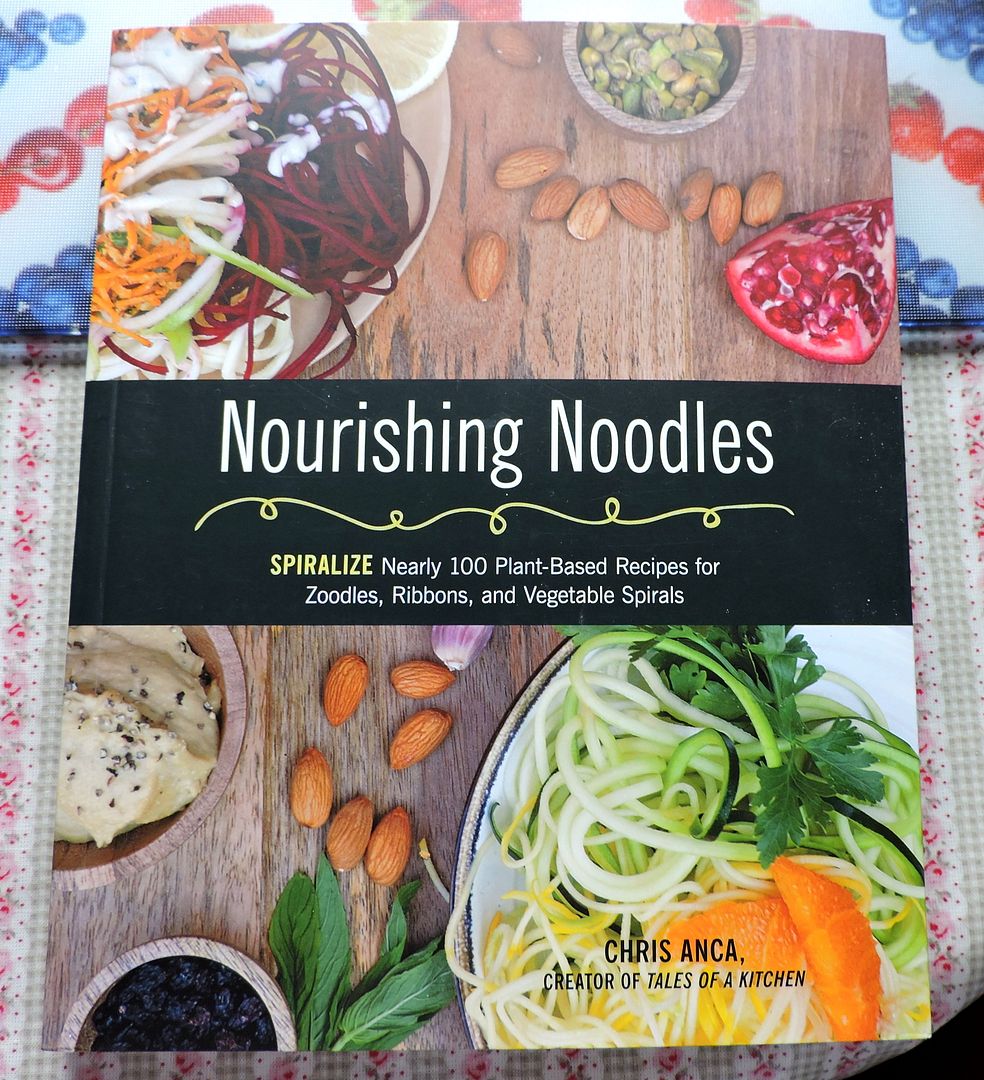 I received a new cookbook recently, just in time for the inevitable bounty of cucumbers, squash, zucchini, and other summer produce! This new book is all about turning those vegetables into healthy noodles. Nourishing Noodles by Chris Anca of
Tales of a Kitchen
has more than 150 pages of pasta-less noodle recipes and ideas and includes recipes for non-summer produce as well, such as beets, potatoes, and carrots. There are even recipes for using up those broccoli stalks!
There are seven beautifully photographed chapters for recipe which range from the simple to the elaborate, along with helpful information about what Spiralizing is, what you need to do it, how to get started, etc.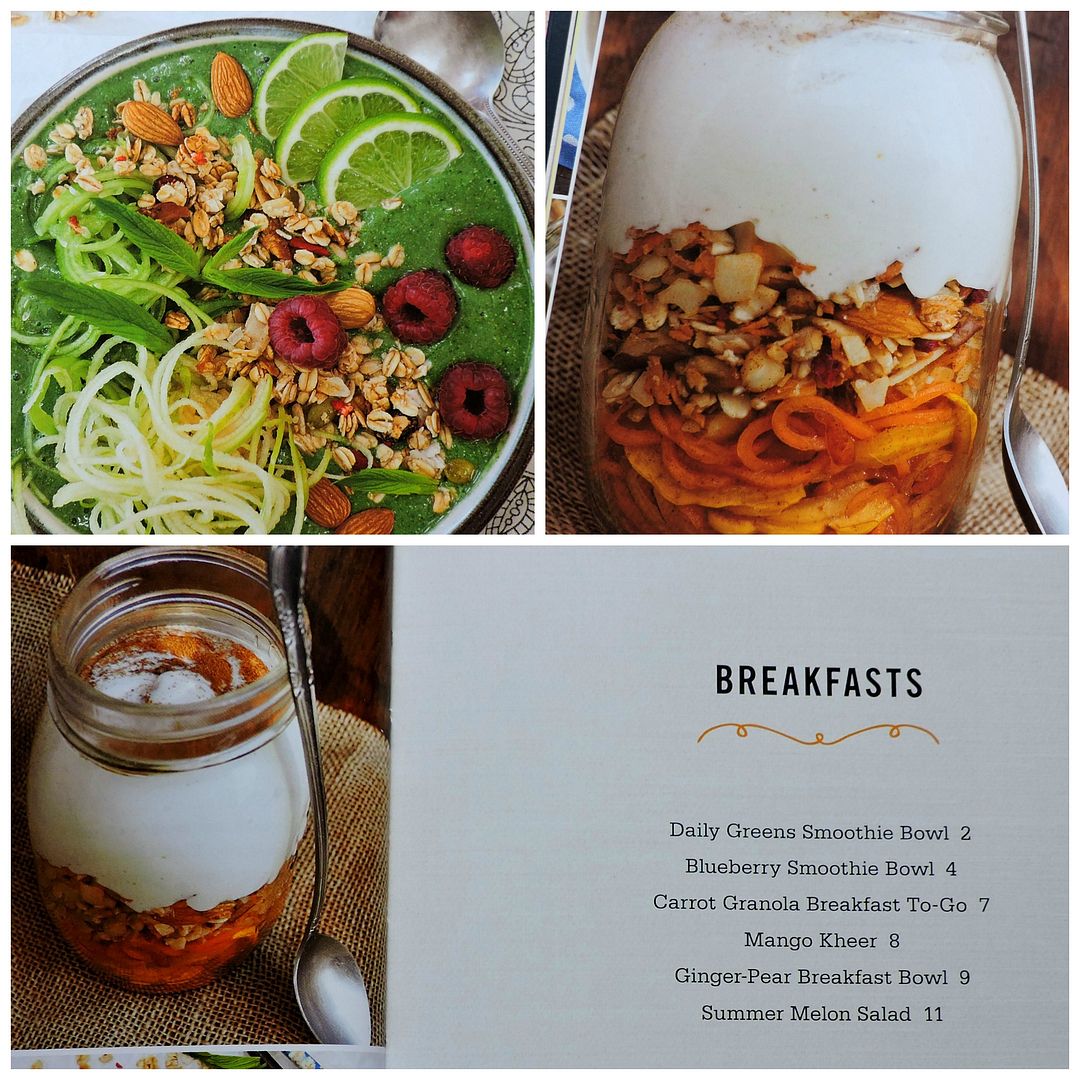 Think you can't spiralize for breakfast? Think again! I am keen to try the Carrot Granola Breakfast To-Go!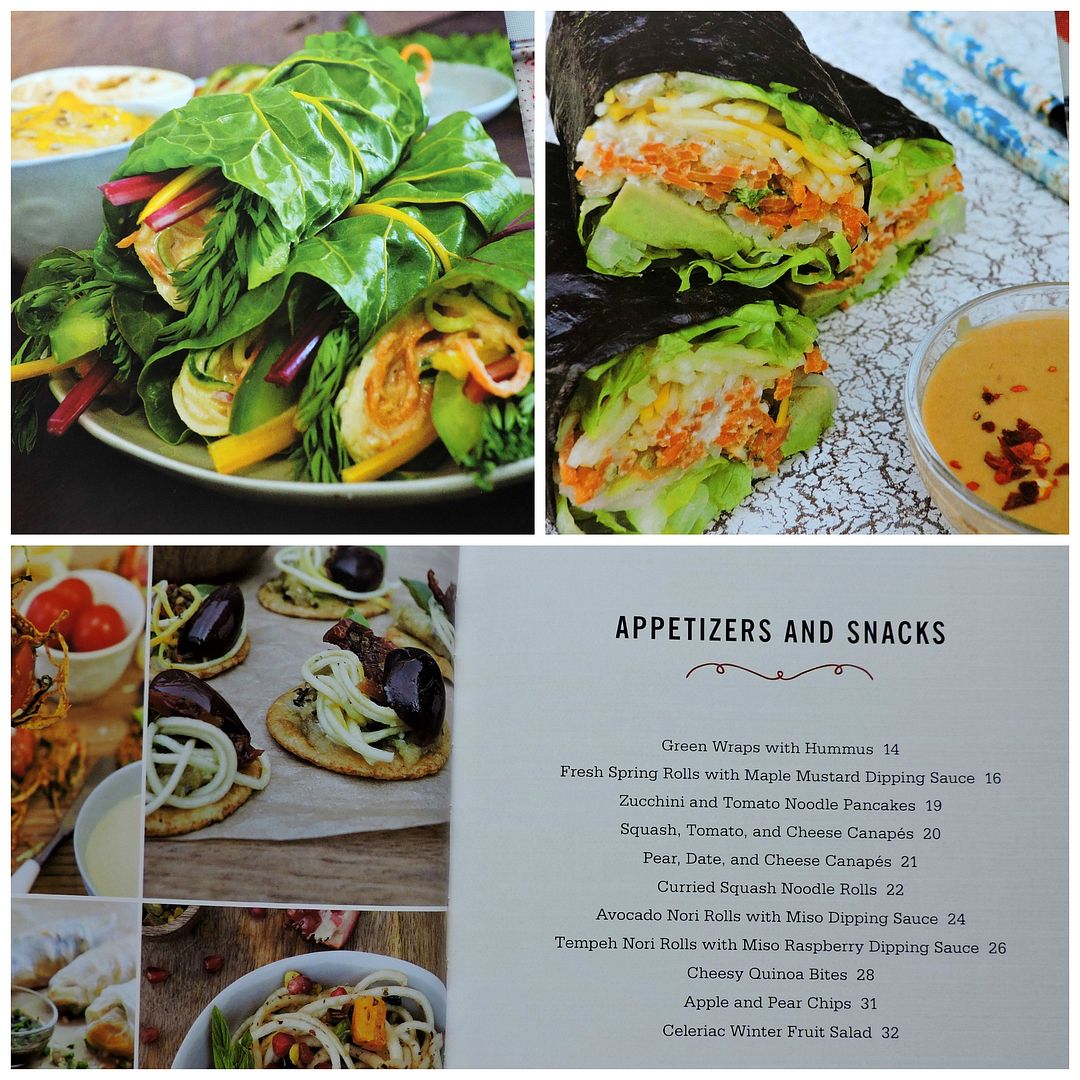 Appetizers and Snacks - delicious wraps and pancakes, canapes, rolls, etc. 18 pages of snacking and appetizer goodies!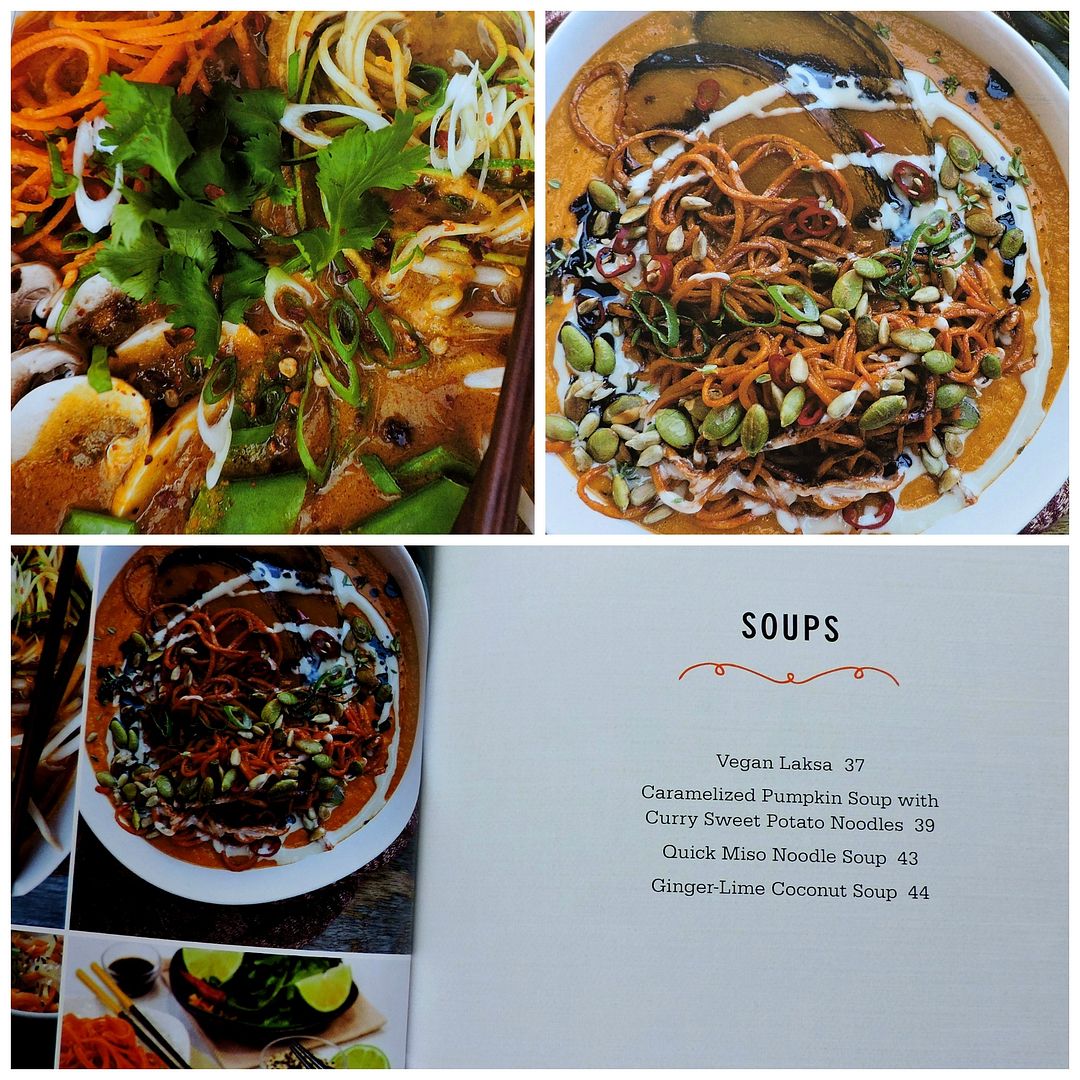 Just look at those delicious sounding soups!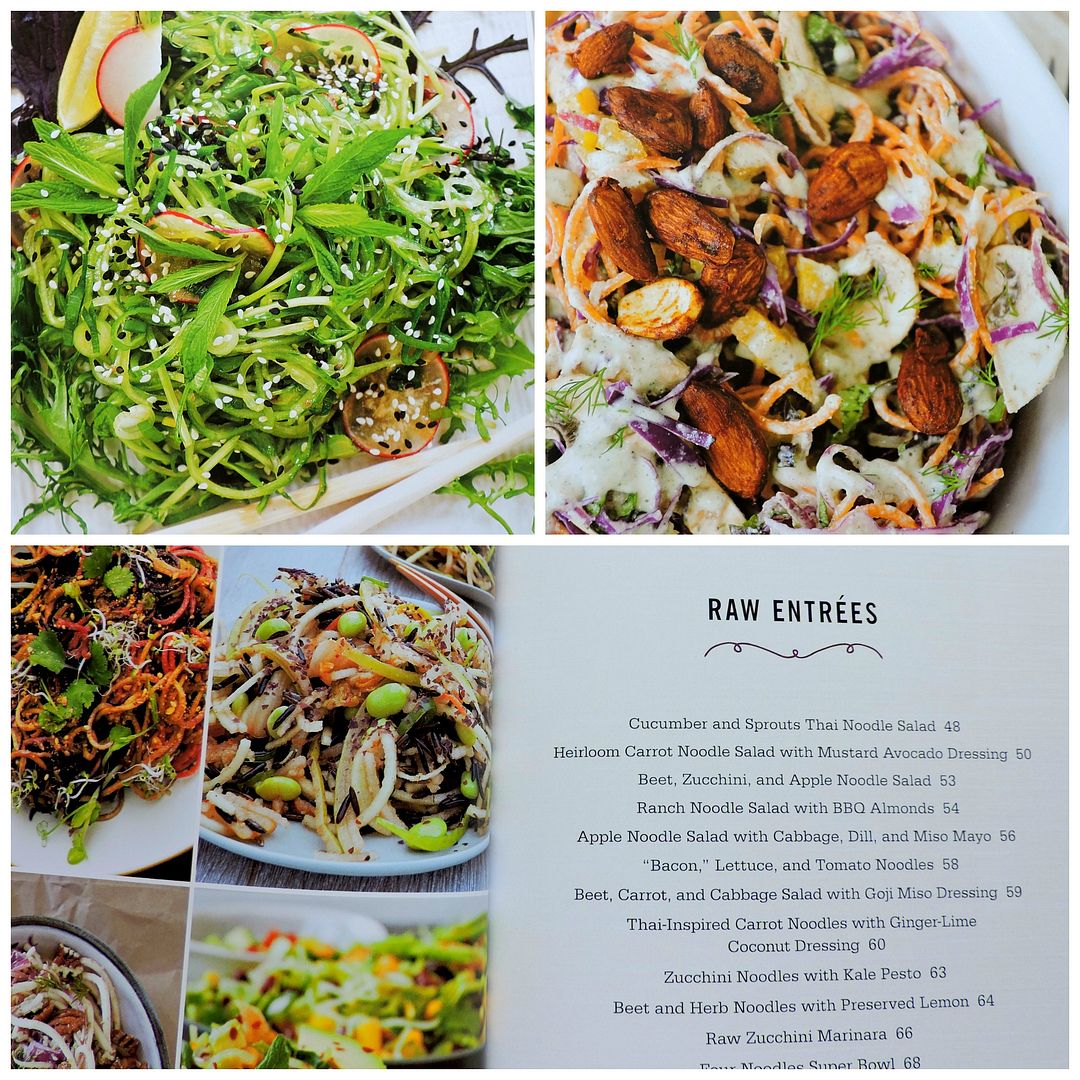 Are you into Raw Food? There are plenty of recipes to choose from.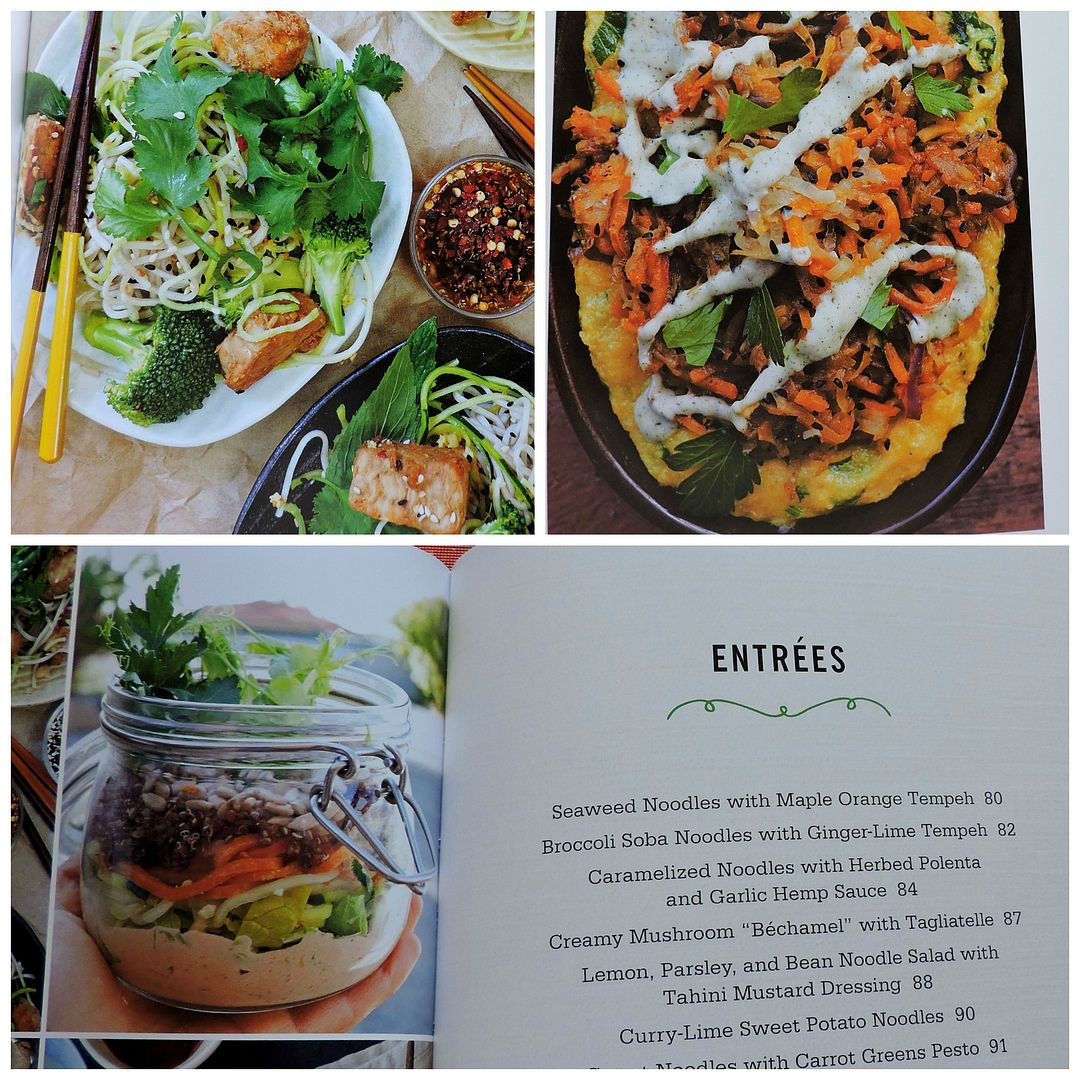 Do you prefer your food cooked? There are plenty of delicious looking entrees also.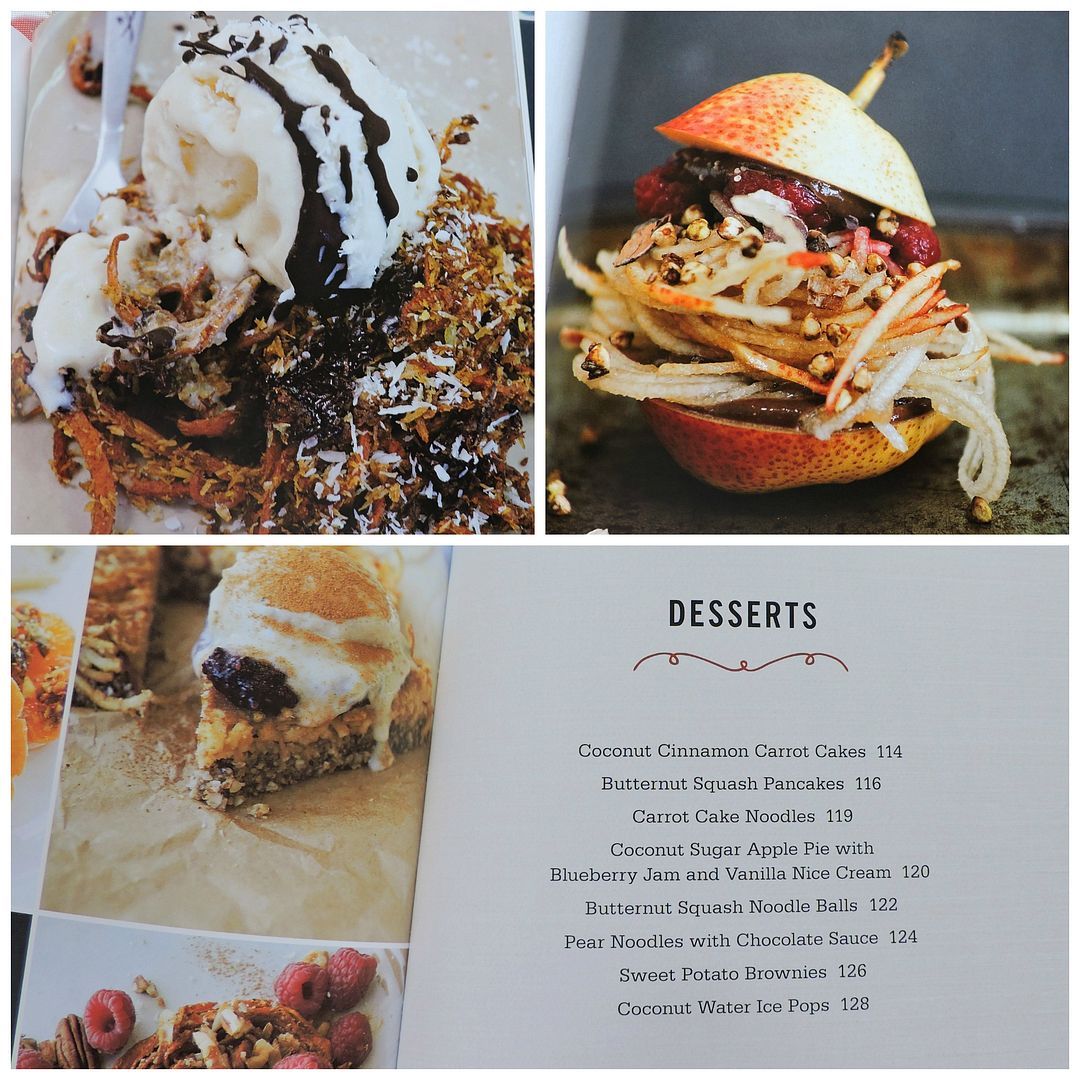 Mmmm . . . Dessert. Sweet Potato Brownie anyone?
The book ends with a chapter based on Basics, Condiments, Toppings and more, as well as a complete Index to all of the recipes in the book.
Some recipes do call for stocking the pantry with ingredients you might not already have on hand, such as hemp hearts, miso and za'atar. And many recipes will require a good spiralizer than can handle fruits and other produce that may not easily fit in a smaller sized hand held spiralizer, but even if you can't make some of the noodles, this book is still really helpful. I am keen to try making some of the basics like nut milk, coconut bacon, vegetable stock powder, preserved lemon and raw "Parmesan."
This book is great for people who want to manage their gluten or refined grain intake, but its also really helpful for anyone wanting to easily incorporate more vegetables into their diet, or even just looking for quick dinner ideas. Spiralizing vegetables is much faster and easier than chopping and grating, and its a lot of fun!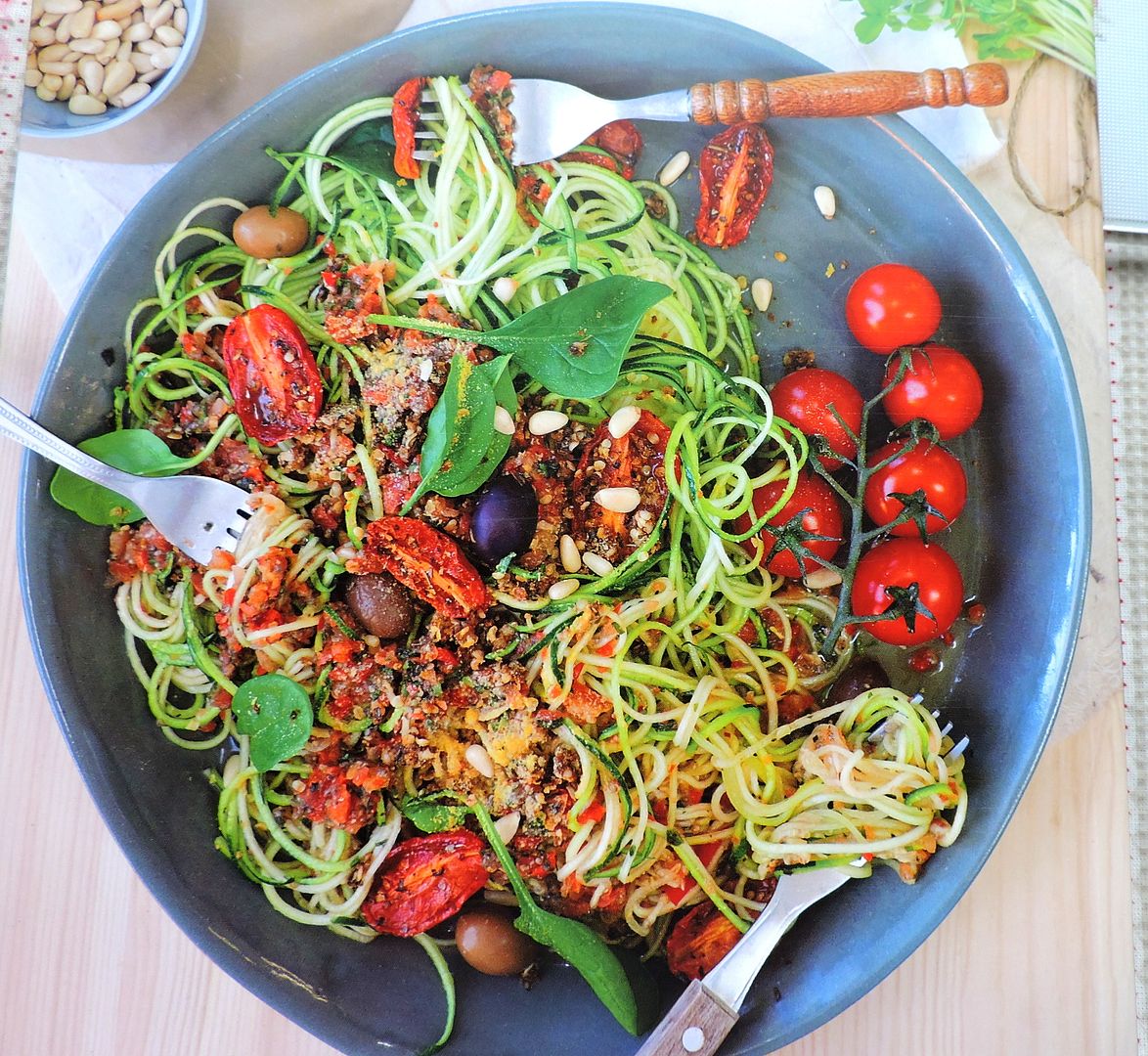 If you're vegan, vegetarian, low carb, or just looking for fresh, healthy and easy recipes to add to your menu, Nourishing Noodles has all the recipes you want! Spiralizing takes just a few minutes and here Cristiana Anca, founder of Whole Noodles, provides you with 75 step-by-step recipes to turn any firm vegetable into a healthy, filling and comforting noodle meal.
Nourishing Noodles

-Spiralize Nearly 100 Plant-Based Recipes for Zoodles, Ribbons, and Other Vegetable Spirals
Format:

Flexibound

,

176

Pages
$22.99/US /£14.99 UK /$27.99 CAN