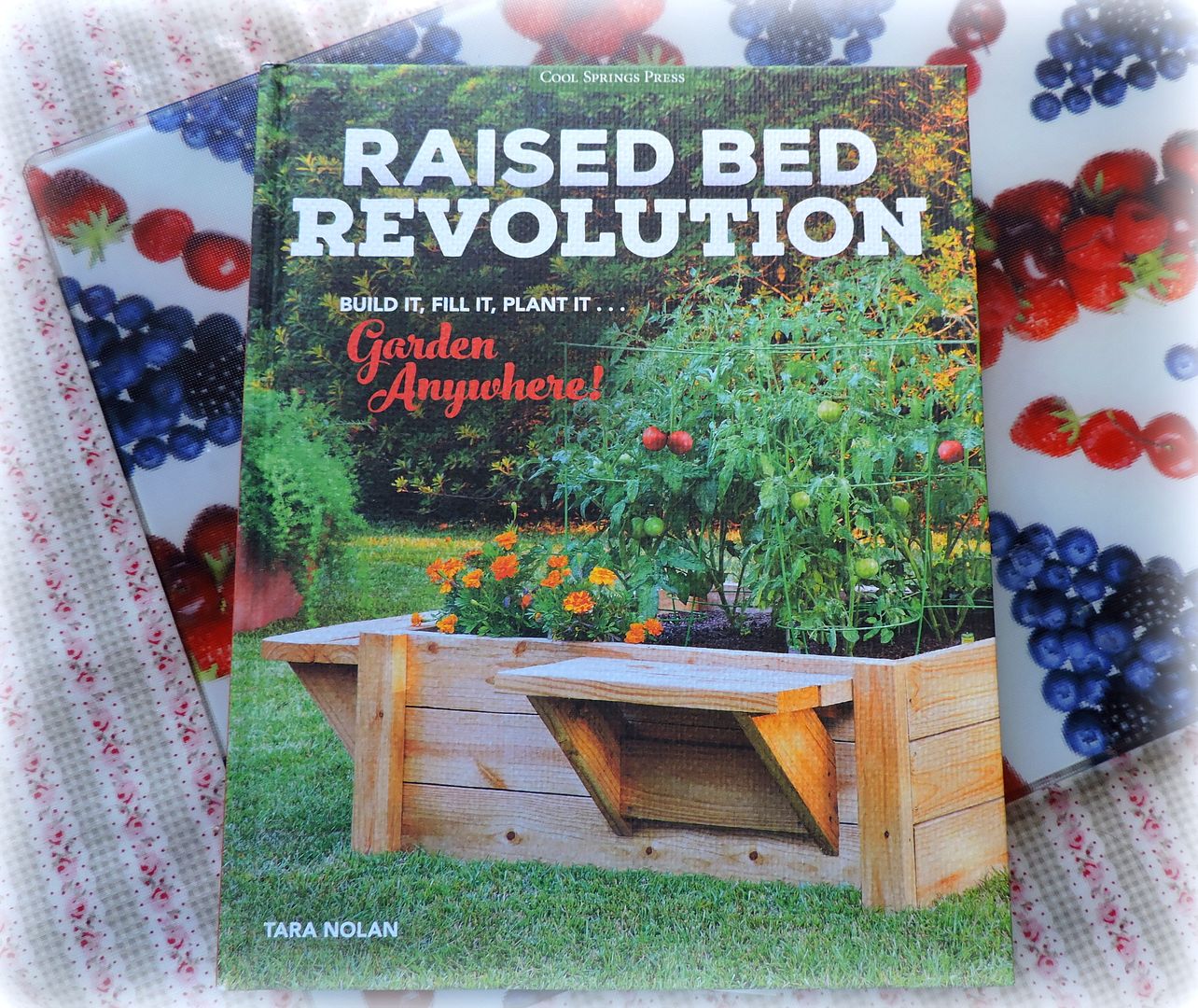 Autumn is the time of year when we start thinking about our gardens. What we did that was right, what we did that was wrong, what we want to change about our gardening for the next year. That's why I was really excited to get this new book,
Raised Bed Revolution
,Build It, Fill It, Plant It ... Garden Anywhere by Tara Nolan. The soil in our garden is very poor and so this year we did a lot of gardening in pots and had so much success with them that we had been thinking that raised beds was the way to move forward, so this book couldn't have come at a better time!
What a fabulous book it is! 272 pages of everything you wanted to know about Raised Bed gardening and filled to overflowing with all the information you need to take you every step of the way from building a basic raised bed . . . . from the smallest to the largest . . . . portable or not.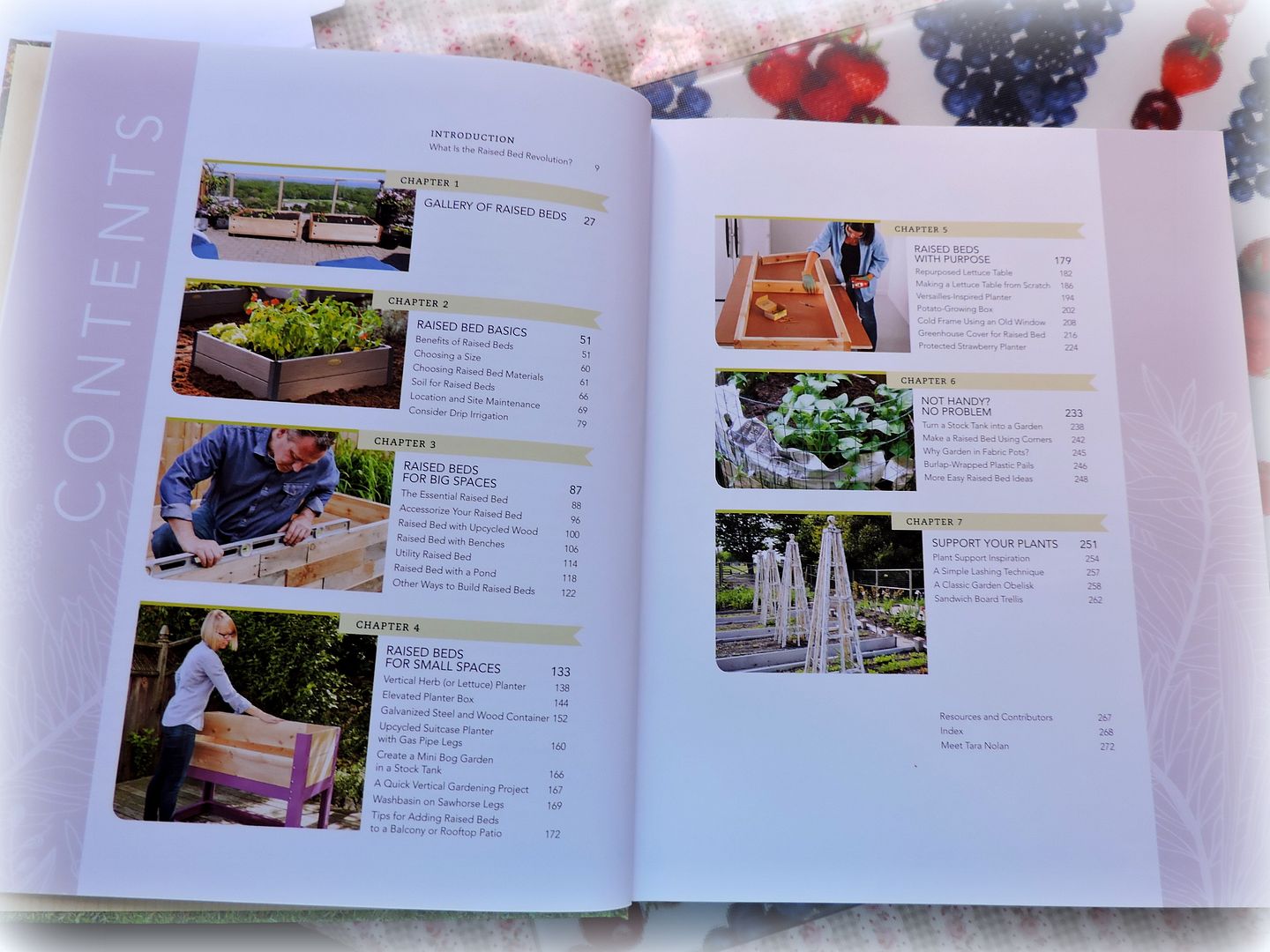 Tara opens the book by explaining that by using the word 'revolution' she is using the word in the context of 'innovation' and 'modernising'. Here is the opportunity for every gardener, from the beginner to the experienced to explore all manner of raised bed gardening. There is a wealthy of information contained in 7 chapters, dealing with everything from the basics to planting, etc. How to do raised beds in small spaces, how to do raised beds in large spaces, how do to raised beds when you aren't particularly handy. Whatever your skill level or amount of space, this book has it all covered. Pretty much all types of planting and gardening are covered. This makes it much
more
than your standard 'how to' book.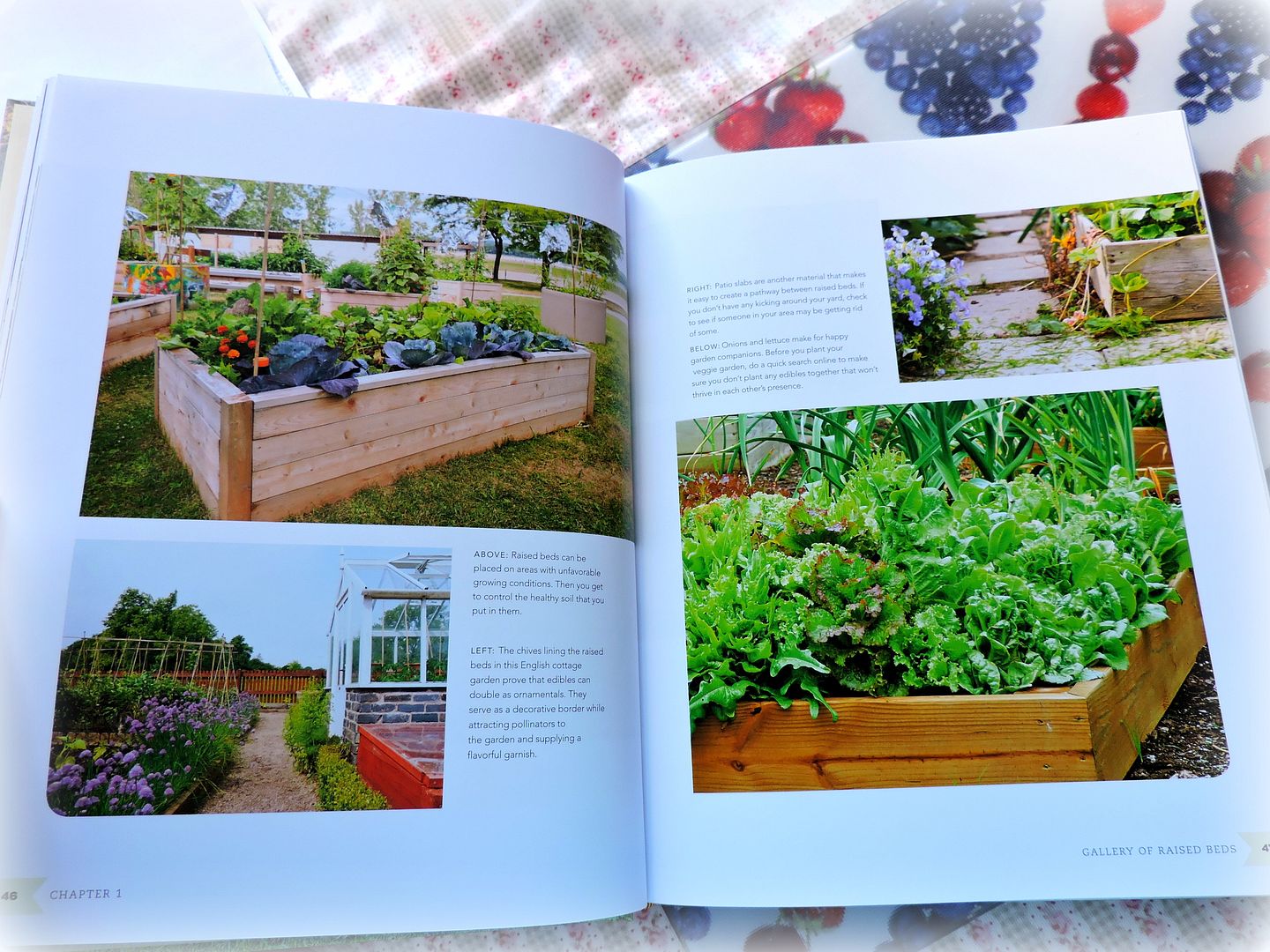 Enhanced with gorgeous photography, and very well written, this book covers subjects such as growing-medium options, rooftop gardening, cost-effective gardening solutions, planting tips, watering strategies (automatic water drip systems and hand watering), and more. The process of creating and building raised beds is a cinch, too, thanks to the extensive gallery of design ideas and step-by-step projects.
Containing valuable information on choice of locations, materials needed, composting, verticle gardening and many, many more topics, this book is by far the best book I've seen on raised bed gardening! Even though I didn't receive this book in time for this year's gardening, I am non-plussed because I know I will be able to put it to good use over these next few months while I plan out my gardens for next year and with any luck, next year's garden might just be the most productive ever!
Simple, straightforward and with a handful of good ideas and tips that I think I can actually deal with! I highly recommend!
Hardcover: 272 pages
Publisher: Cool Springs Press (2 Jun. 2016)
Language: English
ISBN-10: 1591866502
ISBN-13: 978-1591866503
TARA NOLAN
is a freelance writer from the Toronto, Canada, area. Working as an editor and digital consultant, her publishing background is diverse. She's worked everywhere from Yahoo! Canada to Canadian Home Workshop. For over six years, Tara was the web editor of CanadianGardening.com where she won a Canadian Online Publishing Award for the Seed to Supper newsletter. She is a member of the Garden Writers Association and a co-founder of Savvy Gardening. She loves to write about travel, gardening, decor, and health and fitness for print and online publications. If she's not writing, you'll find Tara in the garden, mountain biking, or handcrafting a new project.
Note - I was sent a free copy of this book for review, but was not required to write a positive review. Any and all opinions are my own.