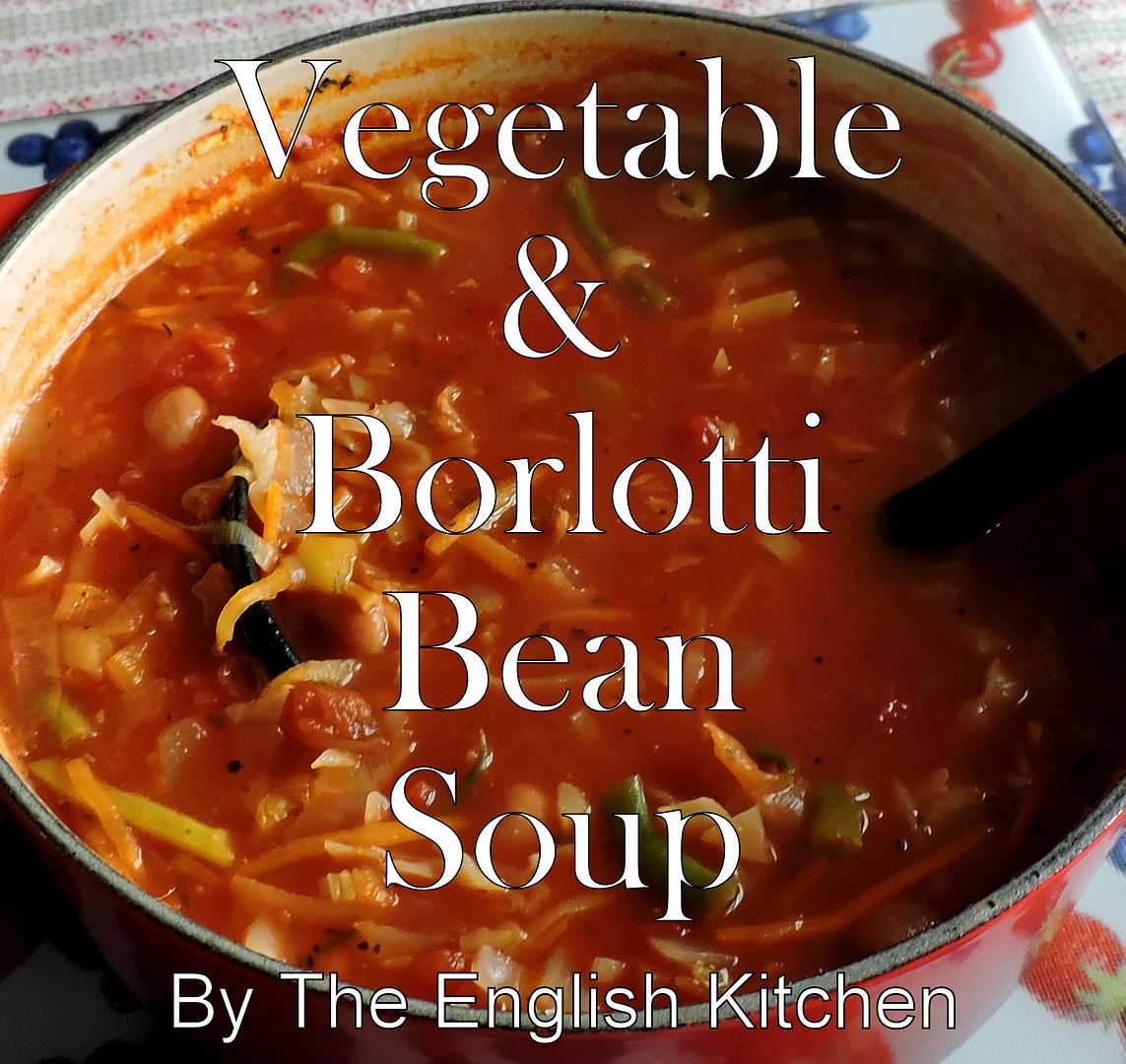 I do love summer and it's BBQ's and salads, but want to know what I love even more??? Autumn and it's soups and the beginnings of comfort foods. Especially hearty soups such as this Vegetable and Borlotti Bean Soup which scream Home Sweet Home like a warm soft hug!
When I saw the contents of the September Degustabox I knew right away what I wanted to cook. Soup! A hearty family soup!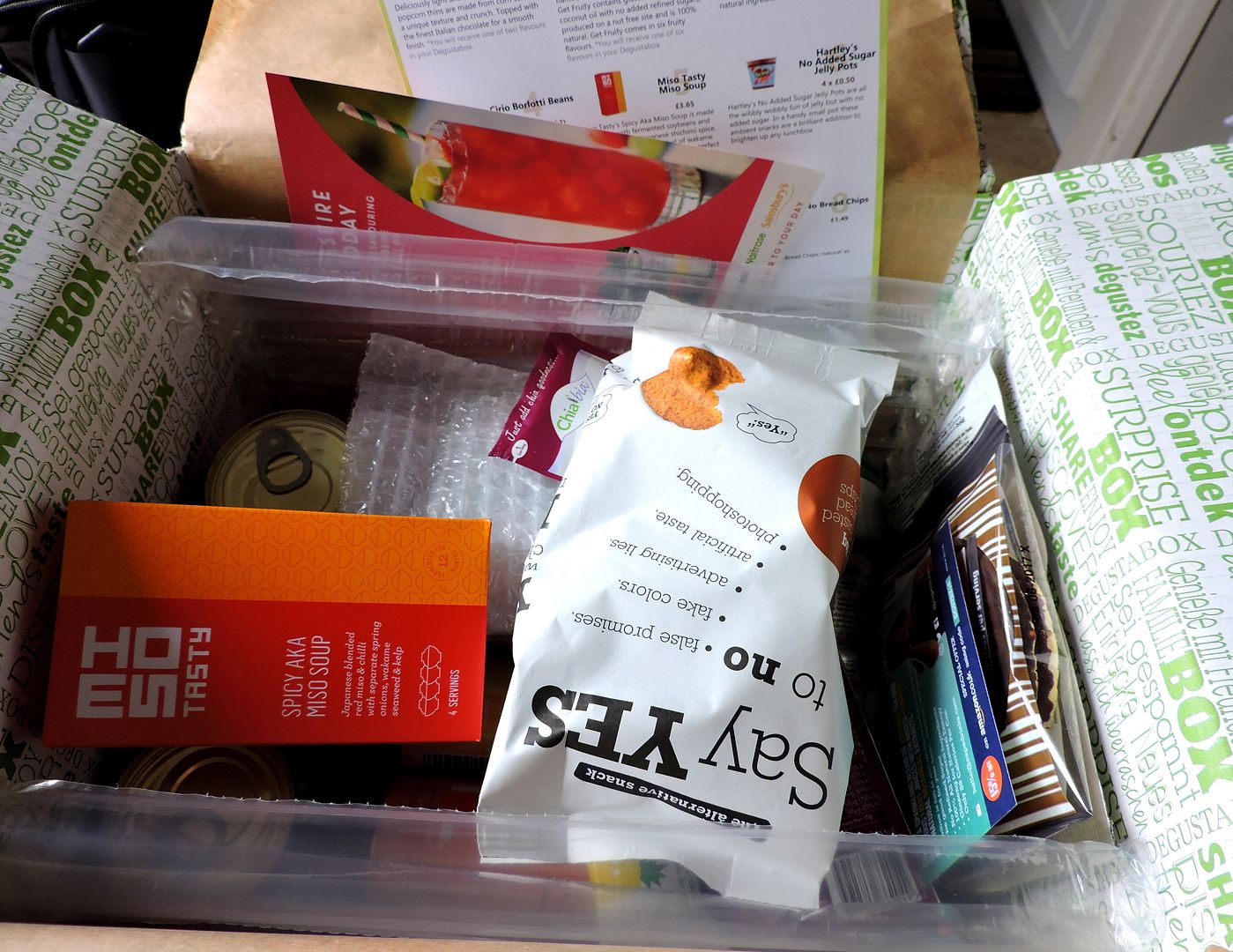 To those not in the know, if you sign up for it, once a month, every month . . .
Degustabox
will deliver to your home . . . 10 to 15 new, special or innovative food products for you to try in the comfort of your own home via a subscription service. A monthly subscription costs £12.99 with free shipping, or you can pay bi-annually for only £11.99 per box, an 8% saving on the full subscription price. You are also able to cancel your subscription at any time. What you receive can be tailored to the types of things that you like and would use. To me it's a bit like a foodie Christmas every month of the year! I really love them! I get to try new things and I get to enjoy things I already love. This is what was in my latest box . . .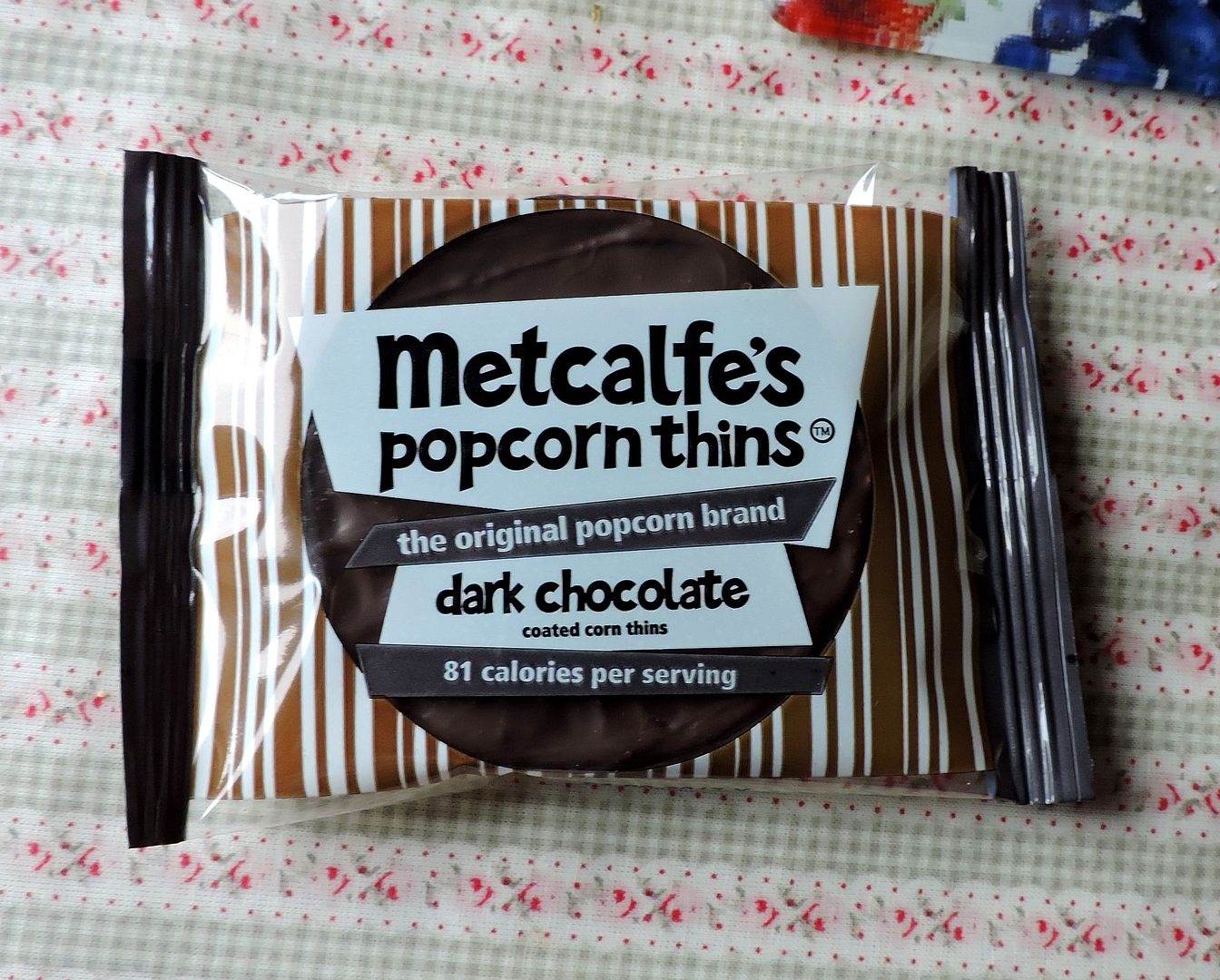 METCALF'S
Popcorn Thins 1 X £1
Metcalfe's Skinny deliciously light and crispy milk chocolate and dark chocolate popcorn thins are made from corn so have a unique texture and crunch. Topped with the finest Italian chocolate for a smooth finish. The products are available in major retailers such as Ocado, Waitrose, Co-op, Spar, Shell. These come in two flavours, dark and milk.
I adore popcorn thins and this was fabulous! I adore dark chocolate, so this was a double whammy of something I enjoy a great deal!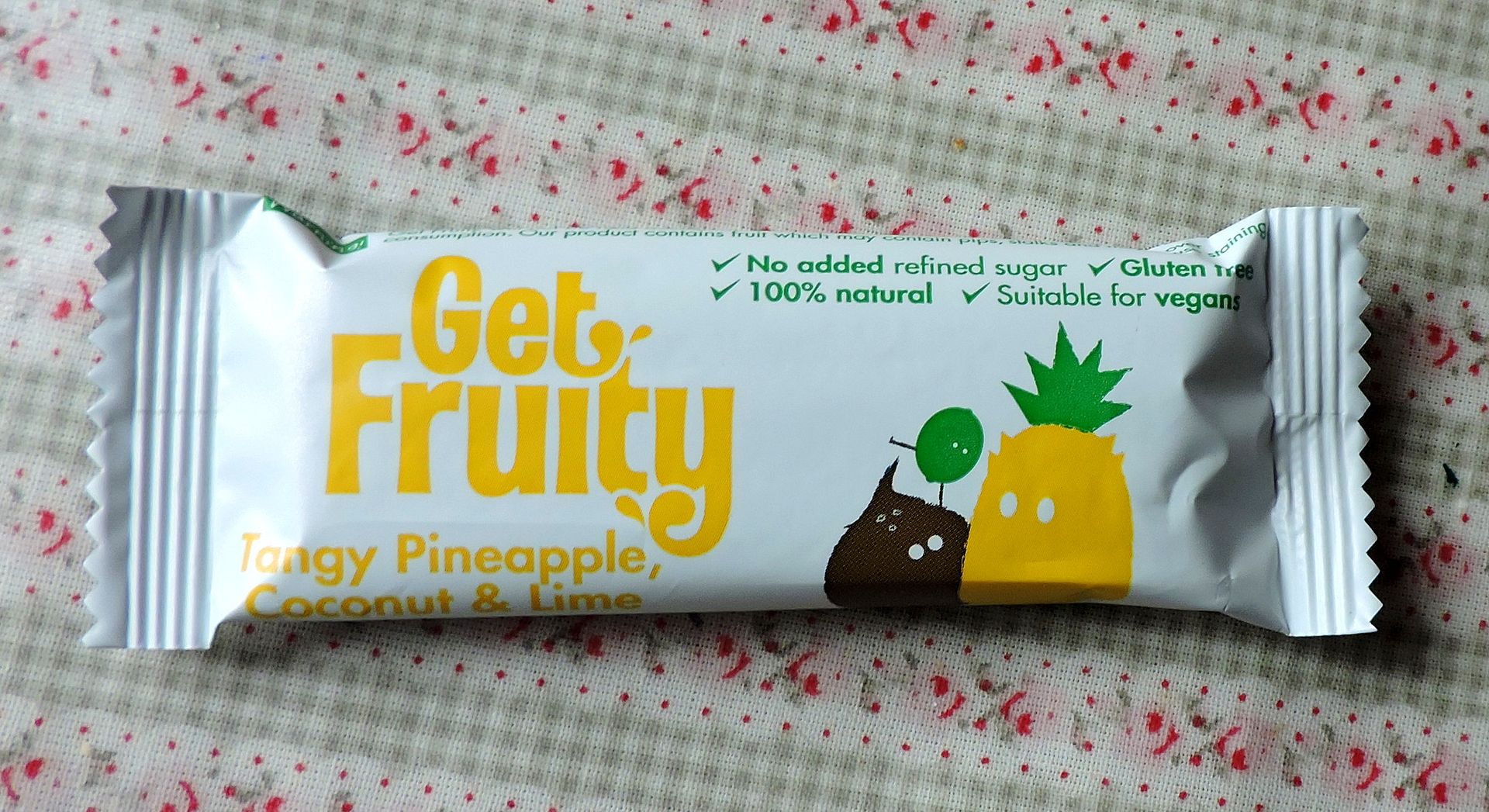 Get Fruity Bars
1 X £1
Get Fruity is an award-winning fruit and oat bar that has a high percentage of the named fruit making it authentically fruity. Get Fruity contains gluten free oats & virgin coconut oil with no added refined sugars, produced on a nut free site and is 100% natural. Get Fruity comes in six fruity flavours. I received the Tangy Pineapple, Coconut and Lime and it was delicious!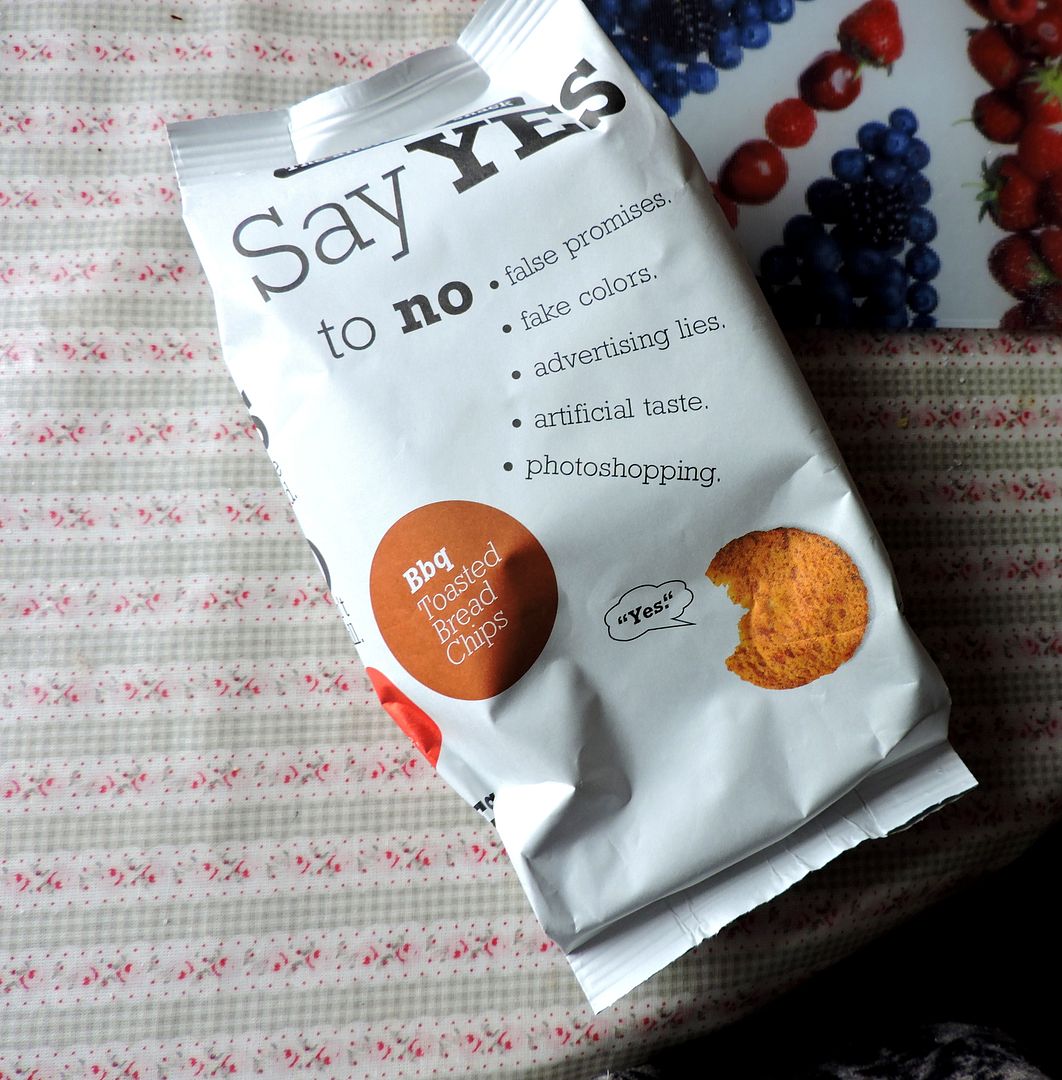 SAY YES
to No Bread Chips 1 X £1.49
Say yes to being a bit different. And because we are a different product, with a very different attitude to consumers, we try to make everything as good and honest as we can: the product, the taste, the packaging and the way we communicate. So we'd be the first to say Listen, it's still just a snack. We don't make dreams come true and we don't put sunshine in people's lives. But we do make a good, relatively healthy and, above all, honest product. And in today's world, that does make us just a little bit different.
I received the Bbq toasted ones and they are very moreish. Would go great with dips or soups or even on their own!
HARTLEY'S
No added Sugar Jelly Pots 4 X £0.50
Hartley's No Added Sugar Jelly Pots are all the wibbly wobbly fun of jelly but with no added sugar. In a handy small pot these ambient snacks are a brilliant addition to brighten up any lunchbox.
I am no stranger to these. As a diabetic I often keep these in the cupboard for a nice light snack when I am craving something sweet and don't want to be totally bad! They're delicious.
MRS CRIMBLE'S
Fusilli 1 X £1.99
Gluten free corn fusilli pasta with a gourmet mushroom and cream sauce. Perfect accompaniment to meat or fish, a filling meal for one or a side dish for two.
We have a friend who has a son who is a coeliac and he really enjoyed this. I am not a stranger to the Mrs Crimble's products. We love their coconut macaroons and other sweet treats.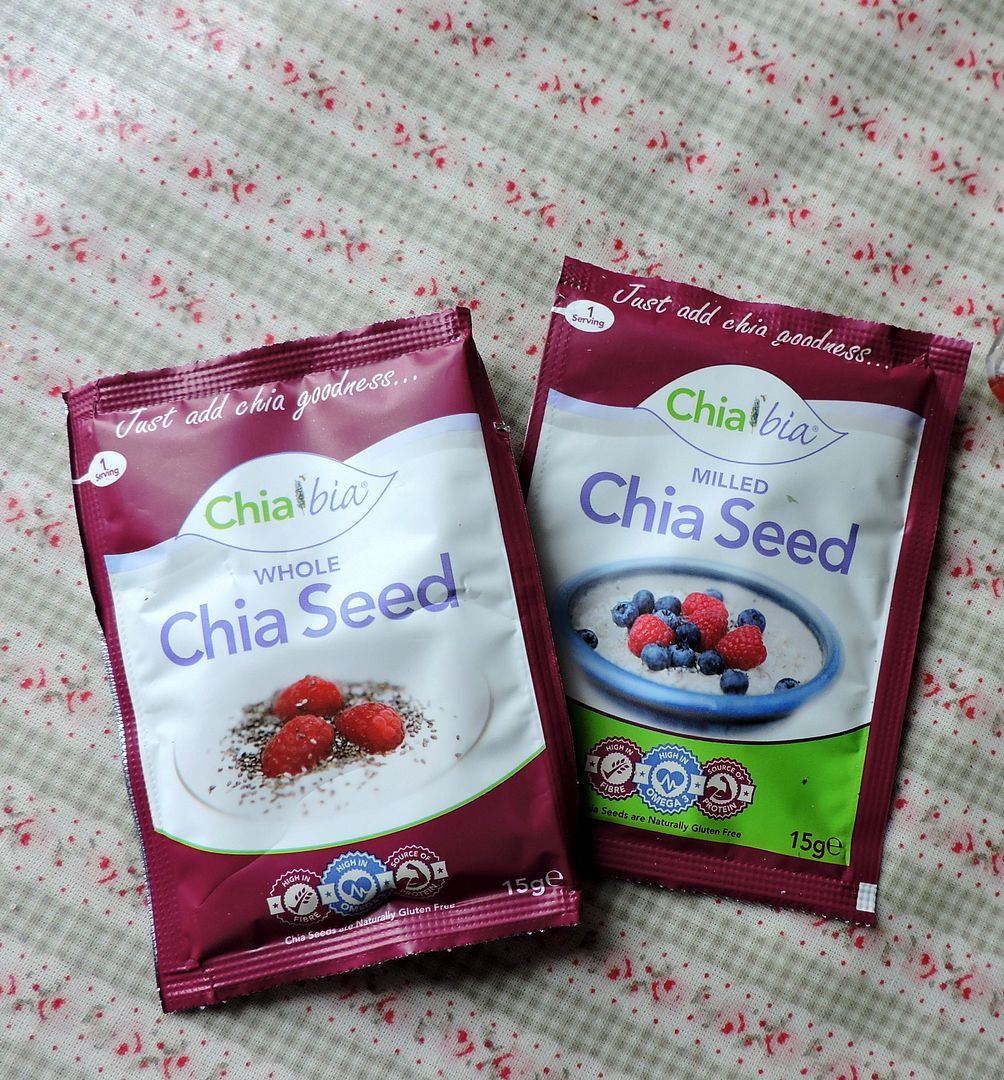 CHIA
bia 2 X £1.00
Chia seeds are small black & white seeds, added to foods to boost nutrition! Chia is packed with Omega 3, Fibre and is also a great source of Protein, Vitamins and Minerals. Chia's subtle flavour allows it to be easily added to your favourite foods. The milled and flavoured varieties are a simple way to hide extra nutrition in kid's meals! Just add Chia Bia to yoghurt, porridge, smoothies, salads or use in baking – these tiny seeds are so versatile! For more delicious Chia inspired recipes visit www.chiabia.com and follow us on Facebook, Twitter and Instagram #ChiaBiaFam. Chia Bia is available in Holland & Barrett, Selfridges, Ocado, Amazon and Local Independent Health Stores.
I've been adding these to my morning granola and yogurt! Its nice to know I am adding even more nutrition to my day!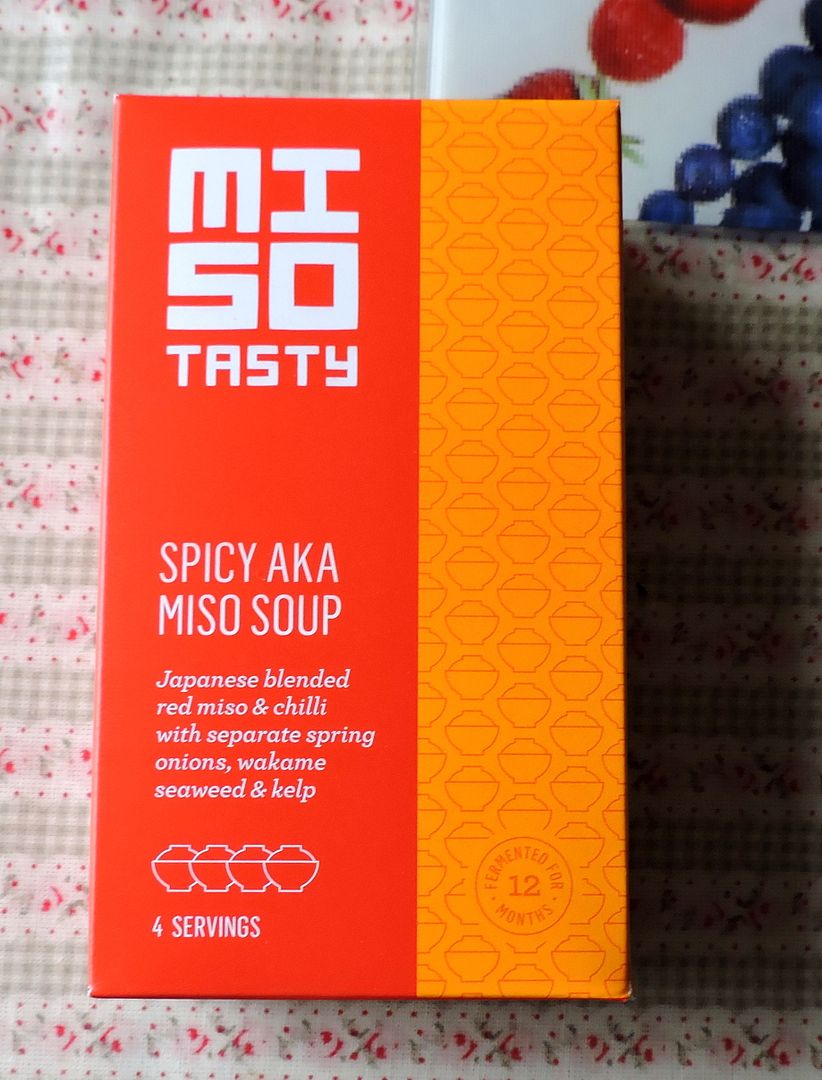 MISO TASTY
Miso Soup 1 X £3.65
Made from 12 month fermented rice and soybeans, our red aka miso soup paste has a deep and umami-rich taste. We pack our wakame and spring onion separately to keep our miso pure, and garnishes fresh! Our shichimi 7 spice is a tasty mix of chilli pepper, mandarin peel, black and white sesame seeds, nori seaweed, Japanese sansho pepper and ginger and adds a warming spice to this miso soup! This instant soup can be enjoyed instead of tea or coffee, with a salad or sandwich for lunch or even add your own noodles and toppings for a quick, tasty dinner!
What can I say, I love, LOVE Miso Soup and this is good!
Teisseire Sirop
1 X £2.99
For water worth savouring, add a dash of Teisseire sirop to still or sparkling water. The soft and fruity raspberry taste, boosted by the freshness of the cranberry flavour, gives an extraordinary experience with zero sugar. Also available in Pink Grapefruit, Lemon, and Grenadine.
We use a lot of these type of drink sirups in our house and this is lovely. I like that it has no sugar in it. We don't do tea or coffee or alchohol. Its nice to have an alternative that is also tasty.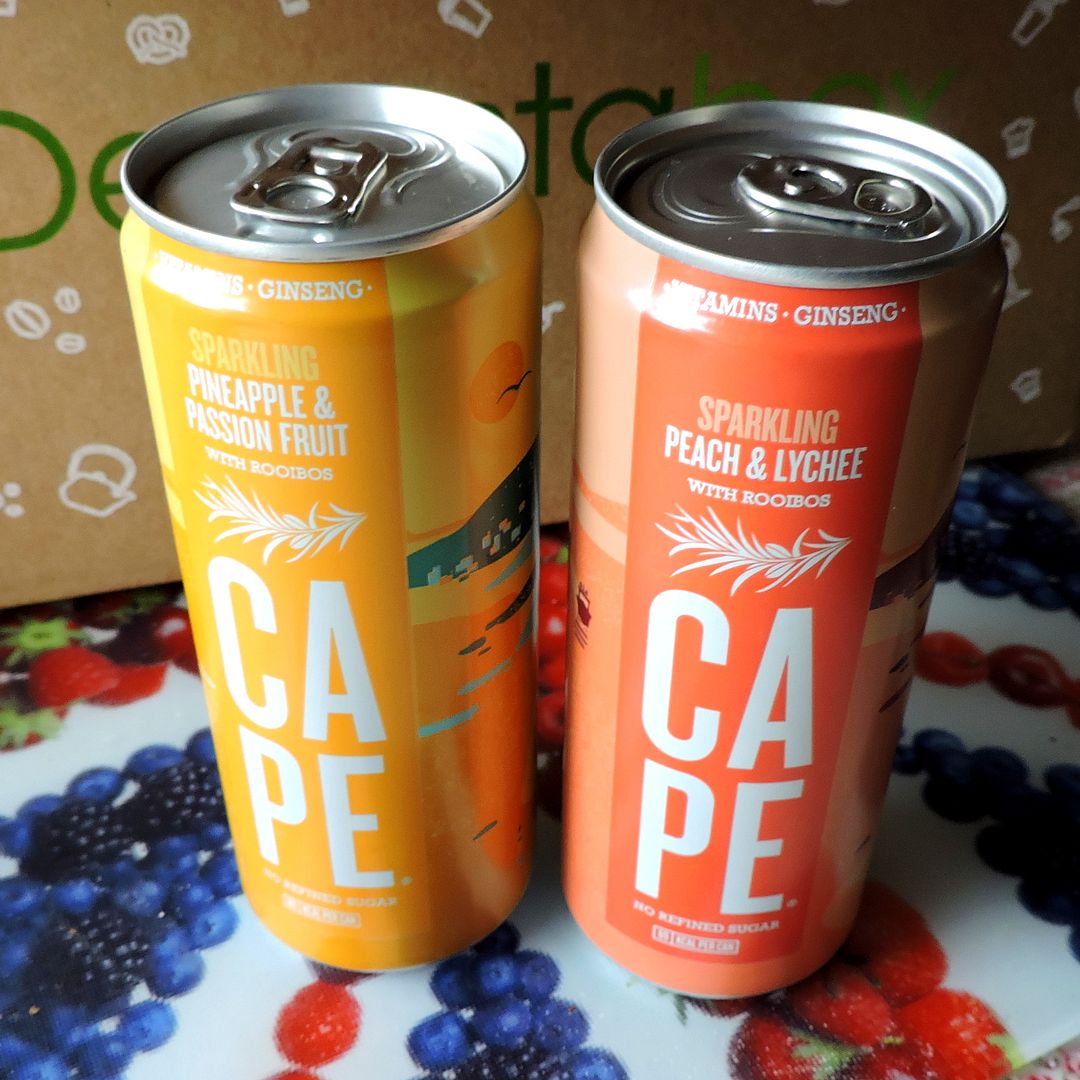 CAPE DRINKS
2 X £1.59
Cape is a sparkling blend of anti-oxidant rich Rooibos Tea and delicious fruit juices with added vitamins, ginseng and natural botanical extracts. With no refined sugar, sweetened only from natural sources and made from natural ingredients. With only 89cals per can, Cape is perfect for the health conscious consumer. It comes in 330ml sleek matte cans and is available in three flavours: Sparkling Cherry & Acai, Pineapple & Passion Fruit, and Peach and Lychee.
Nom nom! Nice.
And finally . . .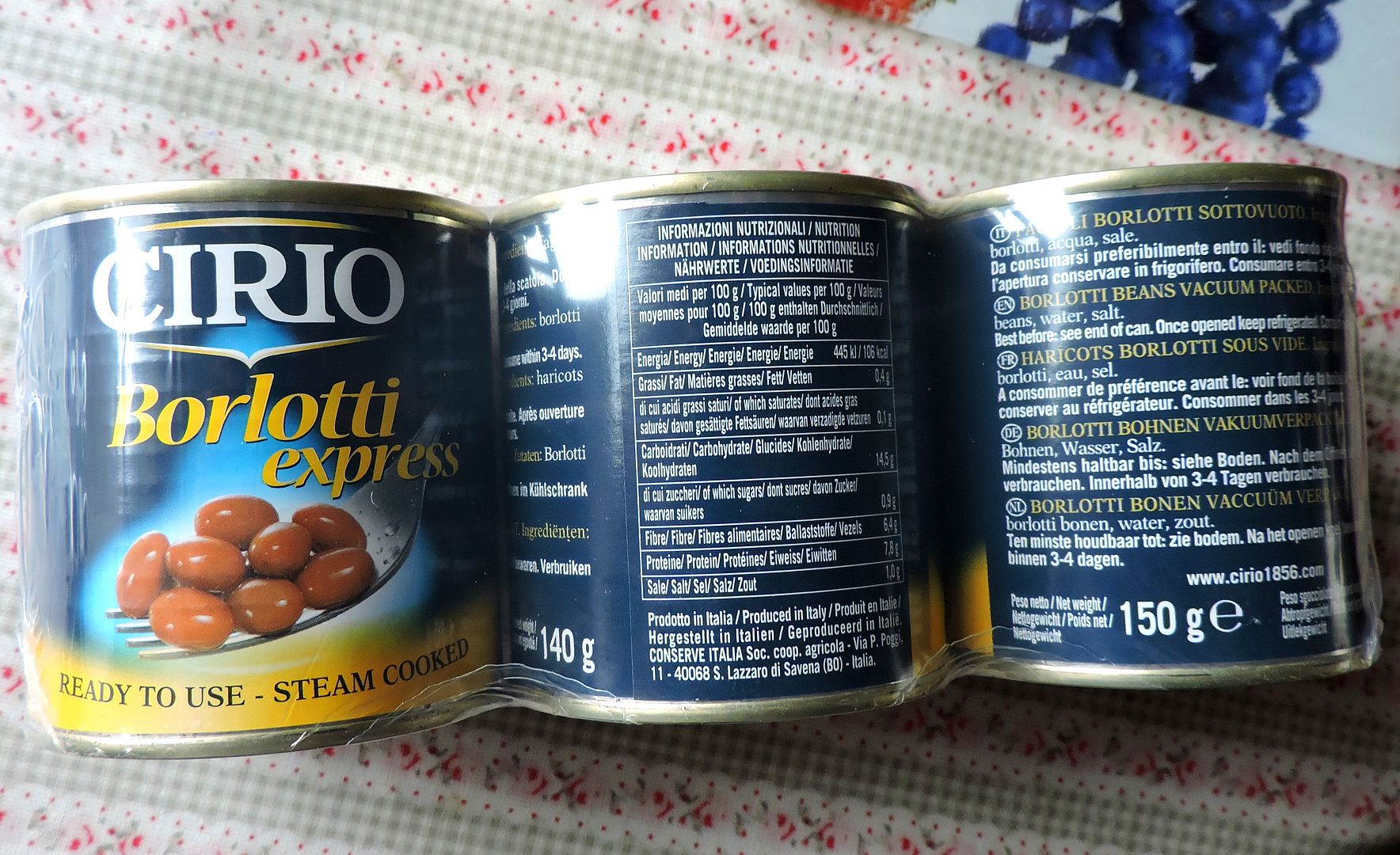 CIRIO
Borlotti Beans Pack of three £1.89
Cirio's Borlotti Beans are picked, fresh-shelled and quickly steam-cooked in the can to preserve their tender texture and deliver an intense and delicious taste. Cirio Borlotti beans contribute towards a healthy and balanced diet and contain dietary fibre, vitamins, vegetable proteins and carbohydrates. As Cirio Borlotti beans contain no preservatives, store in the refrigerator after opening and consume within 3 days.
I am no stranger to the Cirio products. I use them regularly. They are quality, the tomato products and the beans. We love them.
No surprise then that I chose to highlight their product this month by making a recipe with it and I also got to use some of my supply of Cirio Tomatoes!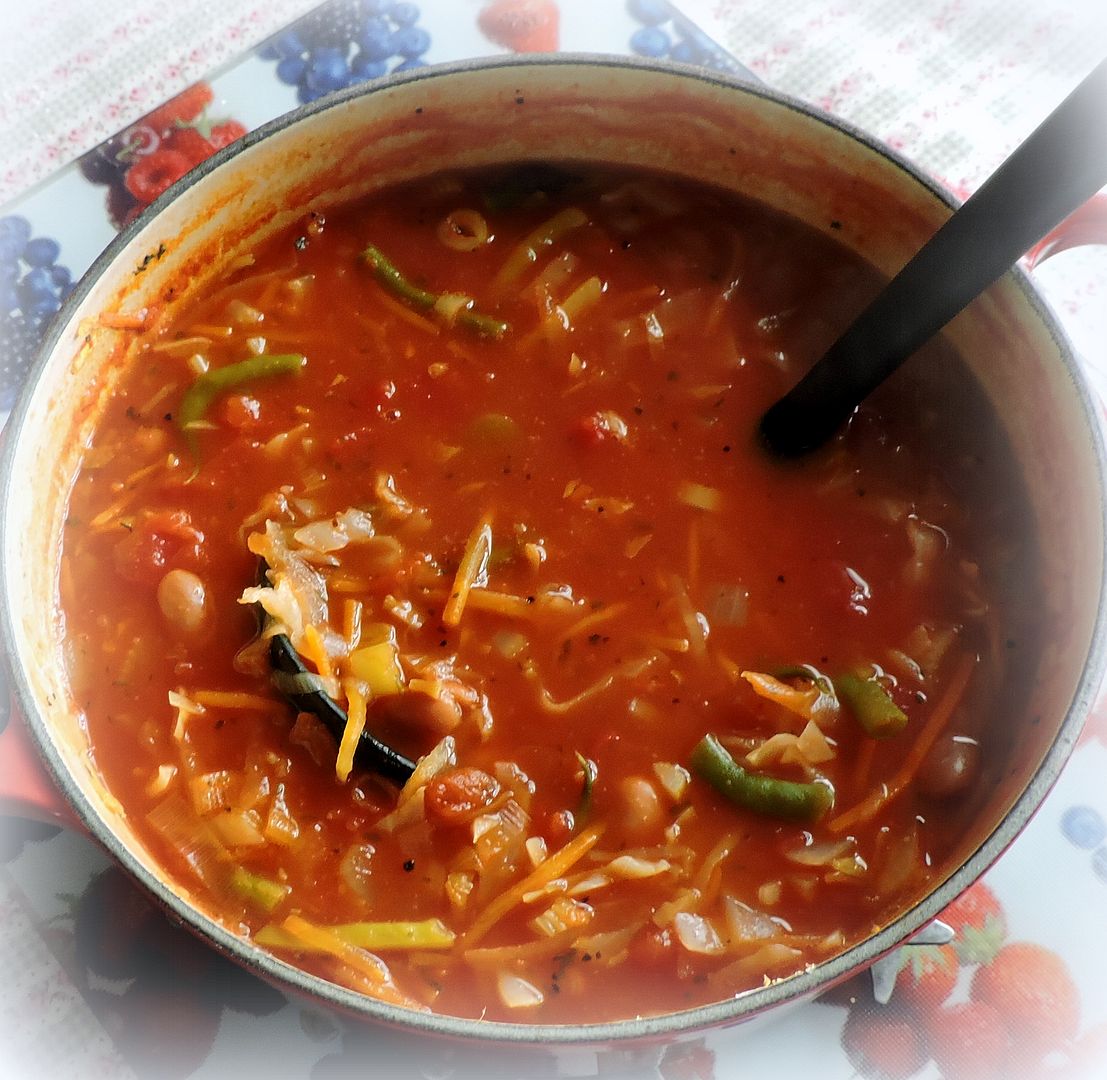 And I really must apologise up front that I forgot totally to take a photograph of the soup with a tin of the beans. I hope they will forgive me!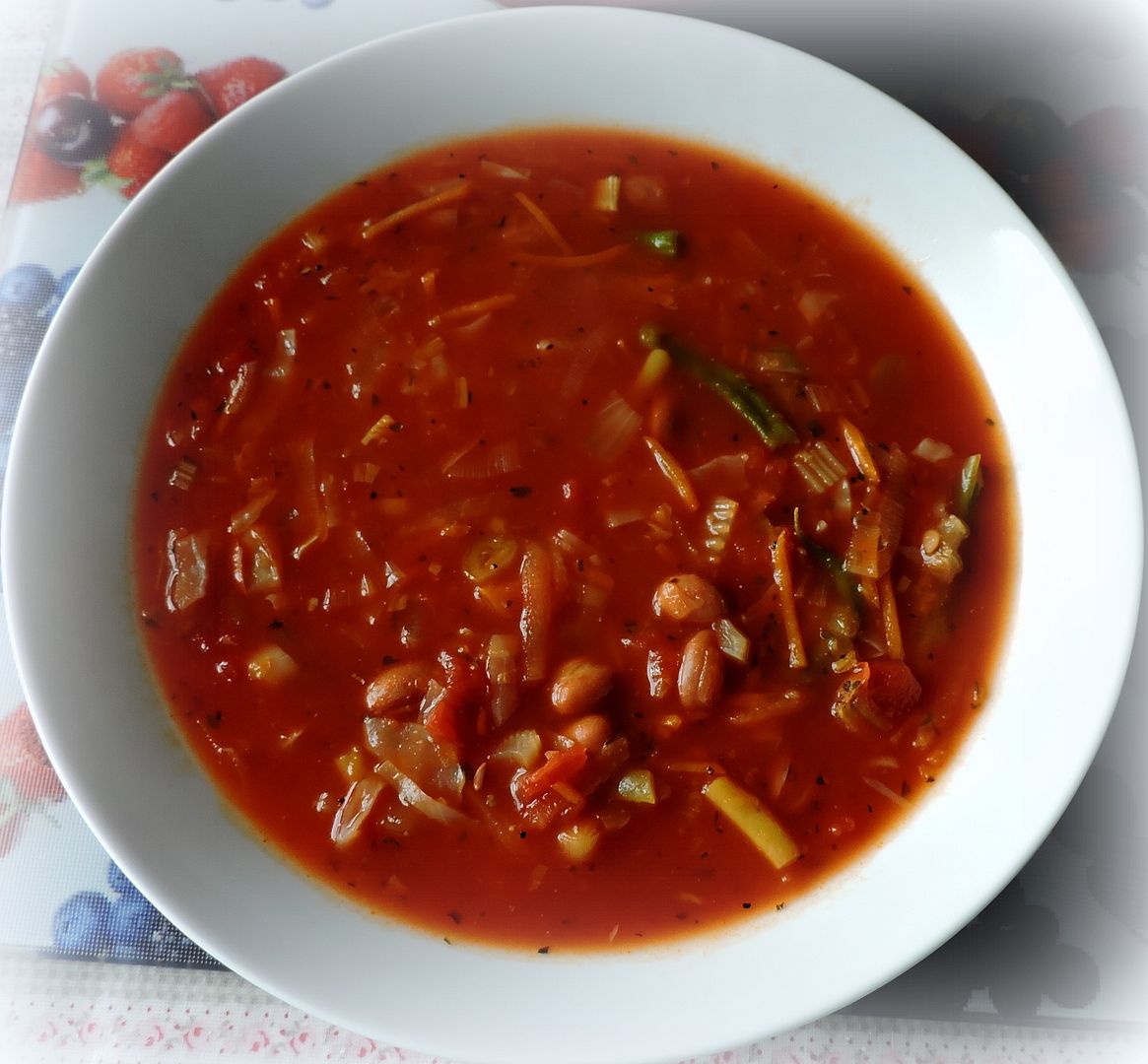 This soup is really, really good. I love vegetable soups and I love soups with beans in them and don't get me started on the tomatoes!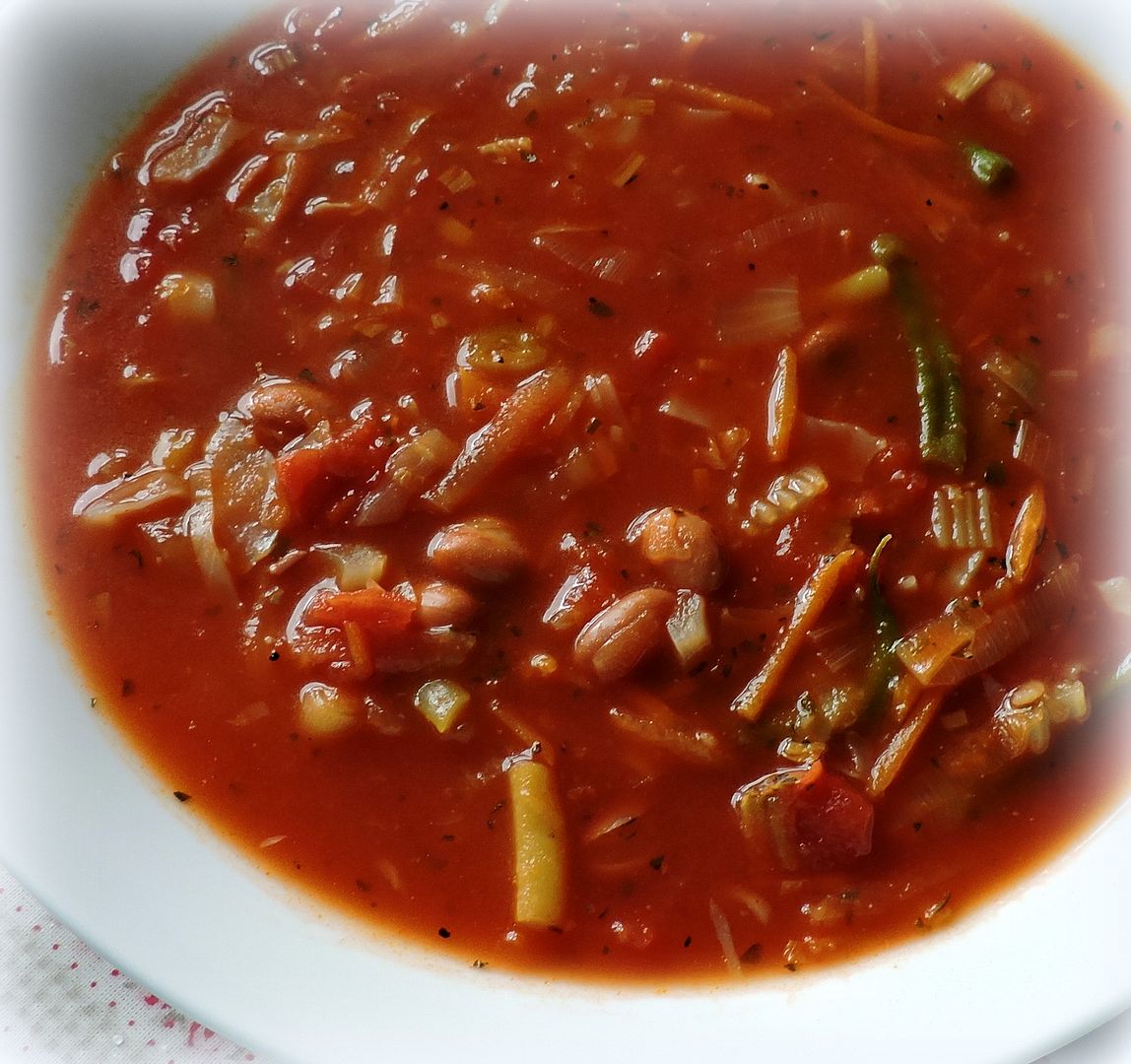 You can pretty much throw whatever vegetables you have to hand in this soup and it will come up tasting most delicious. I used cabbage, carrots, celery, onion, garlic, swede and a tin of their lovely tomatoes and the beans. OHH, and I also used the last of the haricots verts from our garden. There was not enough left to use as a side with a meal, but they went perfect in this soup!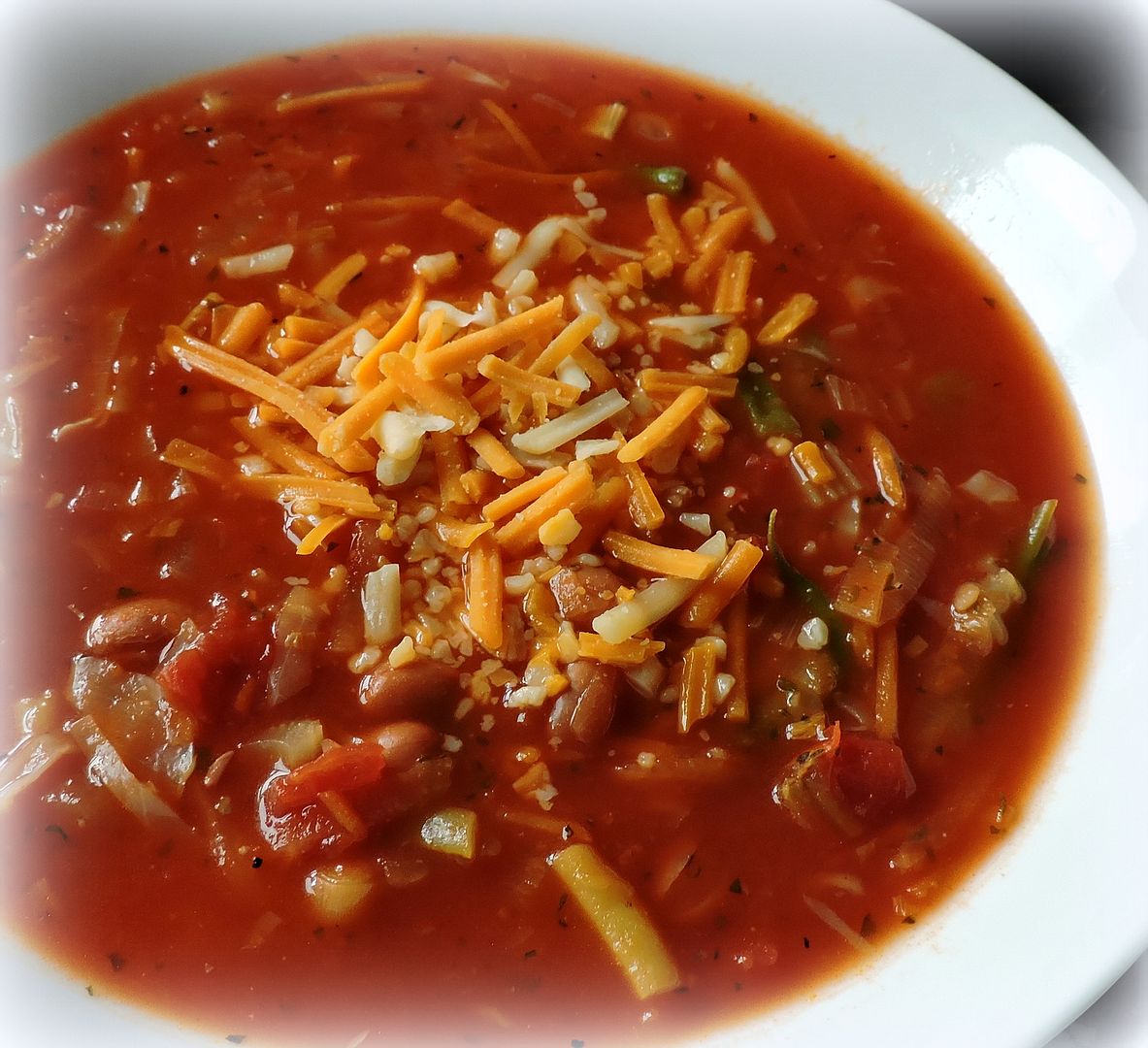 With a bit of cheese thrown on top and some crusty bread it went down a real treat! It was hearty and filling and delicious! A bit of love in a bowl.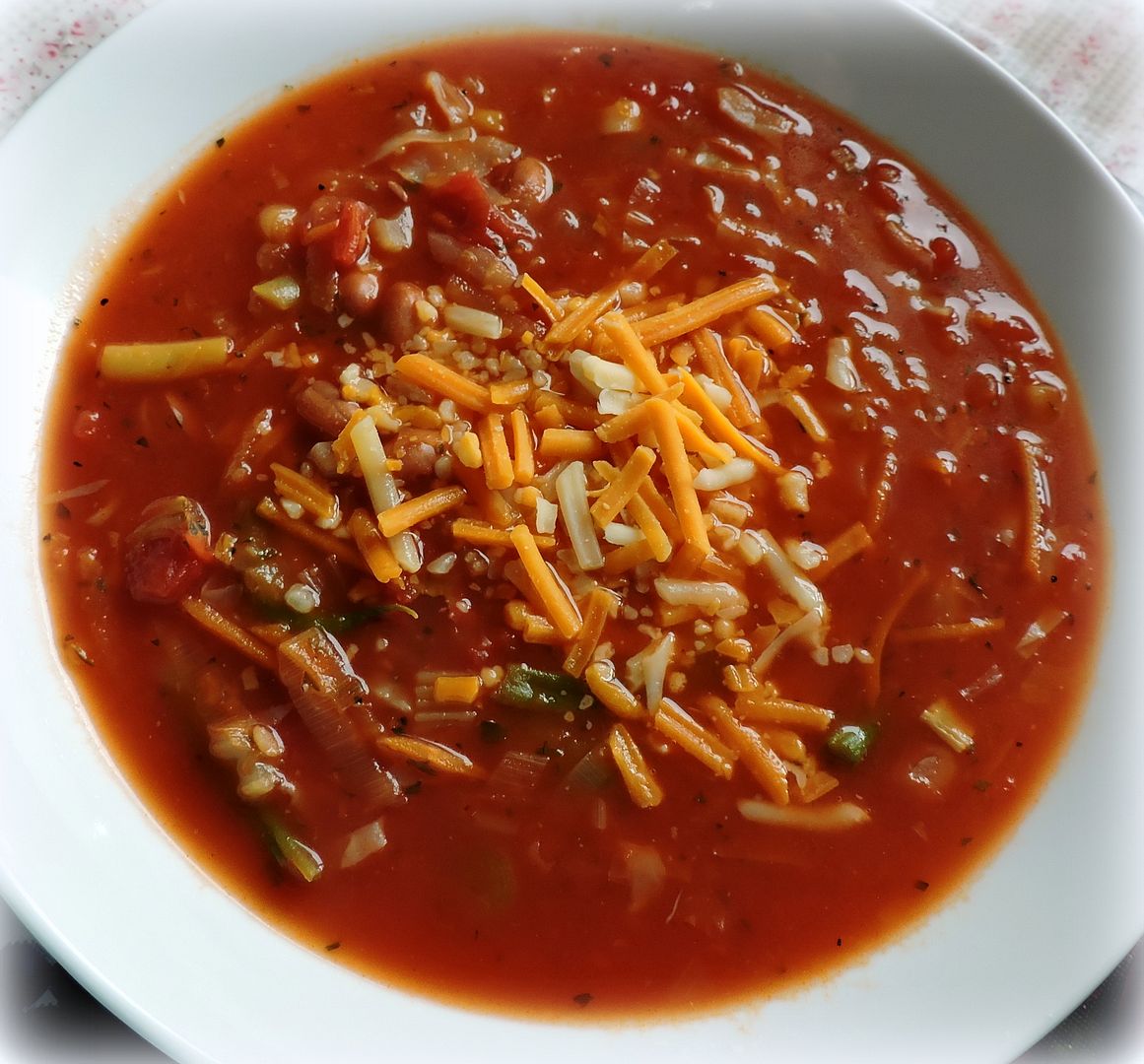 *Vegetable and Borlotti Bean Soup*
Serves 4
This is a hearty soup with delicious flavours. Serve hot with some crusty bread and a scattering of cheese for a simple supper. Quick and easy to make with a few store cupboard ingredients.
1 TBS light olive oil
1 small onion, peeled and chopped
1 small leek, trimmed, rinsed and sliced (white and light green parts only)
1 medium carrot, peeled and coarsley grated
1 3-inch cube of swede/rutabaga, peeled and coarsley grated
1 generous handful of shredded white cabbage (about 1 cup)
a generous handful of fresh haricots vert, trimmed and chopped into 1 inch lengths (green beans)
1 stalk of celery (plus leaves if possible) chopped
1 clove of garlic, peeled and crushed
2 vegetable stock pots or cubes
1 400g tin of chopped tomatoes in tomato juice, undrained (14 ounce tin)
three tomato tin measures of boiling water
1 (150g)tin of borlotti beans, drained and rinsed (about 1 cup)
1 tsp parsley flakes
1/2 tsp summer savoury
12 tsp coarsely ground black pepper or to taste
salt to taste
To serve: (optional)
grated cheese and crusty rolls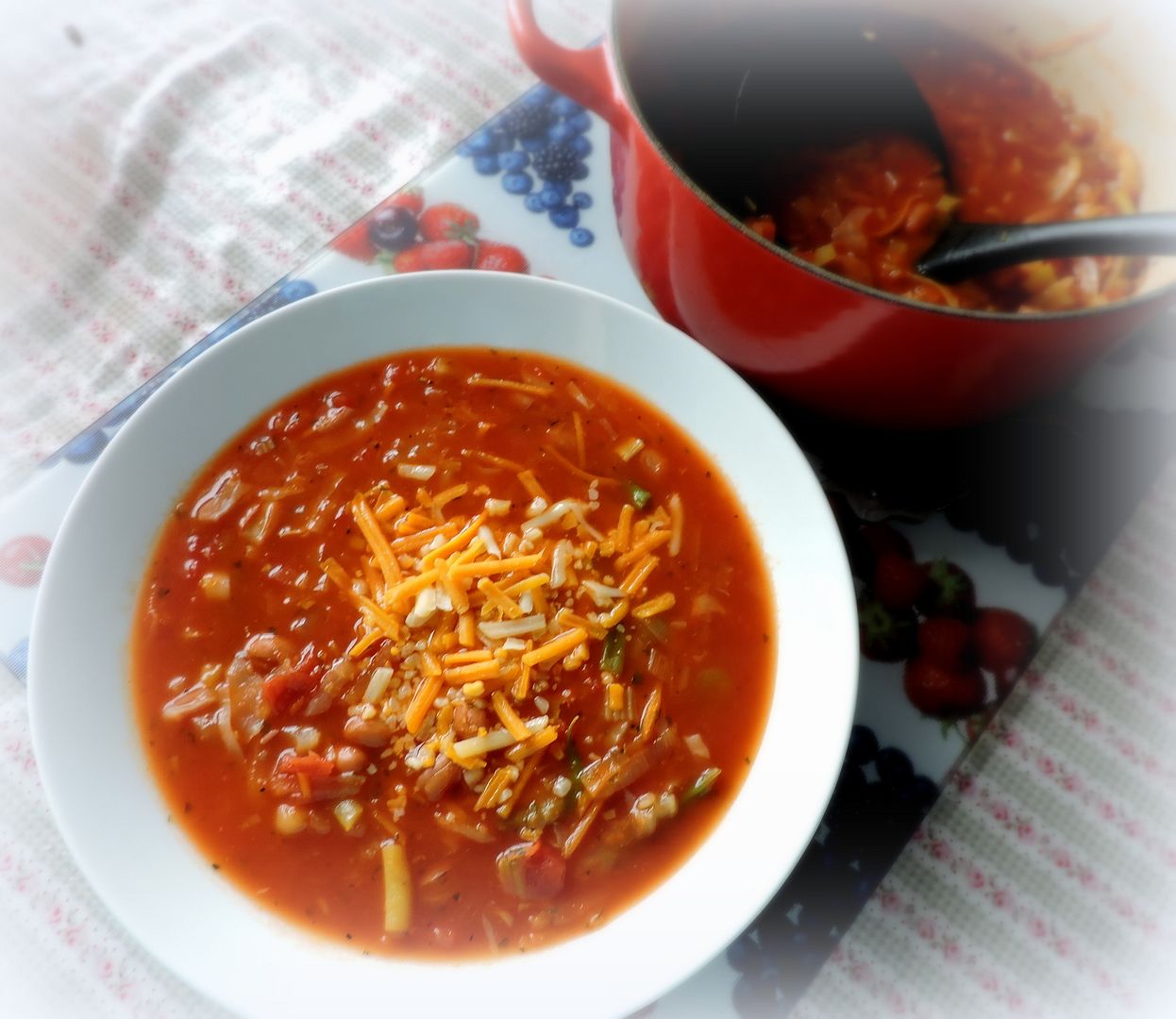 Heat the olive oil in a saucepan over medium heat. Add the onion, leek, carrot, rutabaga, cabbage, and celery. Sweat over low heat for about 10 minutes. Add the garlic and cook for about a minute. Add the tomatoes, water, stock pots, drained beans, haricots verts, parsley, savoury, black pepper and salt. Bring to the boil, then reduce to a simmer and cook for about 20 minutes, until all the flavours have melded and the vegetables are well softened. Taste and adjust seasoning as required. Serve hot ladled into warm bowls with or without cheese and some crusty rolls.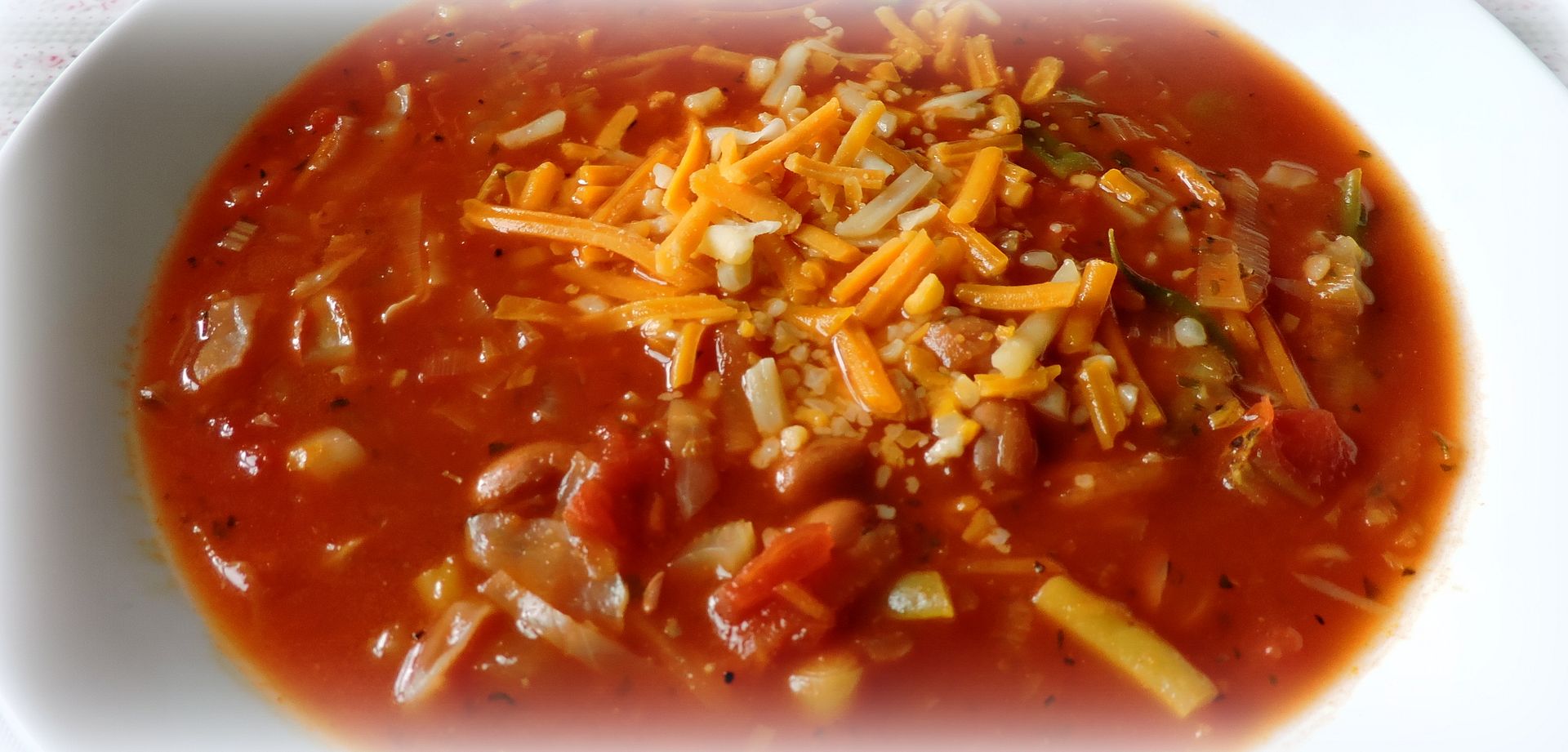 Many thanks to Degustabox for sending me this box. I have to say I really look forward to getting my box each month. There are always lots of things in it to enjoy and new products to try out. I highly recommend. You can also tailor the boxes to your own likes and dislikes by filling in your own Taste Profile. I also have a code which is worth a £7.00 discount off your first box when registering. Simply use the code: BLDEG15

Do check out the Degustabox web page for more information and details.
Follow them on Facebook
Follow them on Twitter