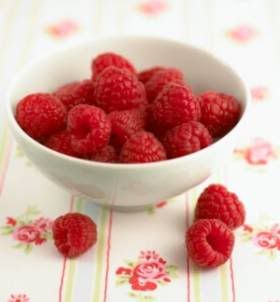 Just prior to going away on holidays recently, I had a bowl of fresh raspberries that needed to be used up. I know . . . . I could have just thrown them into the freezer, to be taken out and used up at a later date, but, really . . . fresh raspberries, during raspberry season are a real shame to lock away in the freezer, when you could be enjoying them fresh as can be.
I baked this lovely cake to take with us on our trip. We had some of it that night and then the rest of it was sliced and packed away, wrapped up in some cling film.
Trust me when I say, that this got tastier with every day that passed . . .
*Speedy Berry Cake*
Makes one 9 inch cake
Printable Recipe
Is this a cake or a tart? I don't know for sure. It goes together like a cake but ends up looking a bit like a tart. All I really know for sure, is that it's rich, and buttery and very, very delicious!
120g ( 4 1/2 ounces) unsalted butter
135g ( 4 3/4 ounces) caster sugar
120g ( 4 1/2 ounces) flour
1 1/2 tsp baking powder
pinch salt
1 large egg
90g ( 3 1/2 ounces) fresh or frozen berries (any kind will do, or even a mixture)
1 TBS plain flour
softened butter, to grease the tin and some dried bread crumbs as well
Pre-heat the oven to 180*C/350*F. Butter a 9 inch cake tin with a removable bottom well, and then dust it with some dried bread crumbs. Set aside.
Place the butter and the sugar into a saucepan. Bring to the boil, then reduce the heat to a simmer for 1 minute. Remove from the heat and set aside to cool.
Mix together the flour, baking powder and salt. Stir this into the cooled butter mixture. Beat in the egg. Pour the mixture into the prepared cake tin and smooth the top.
Toss the berries together with the remaining TBS of flour. Shake off any excess, then sprinkle them evenly over top of the batter. Bake in the centre of the oven for about 25 minutes, or until the cake is golden and tests done.