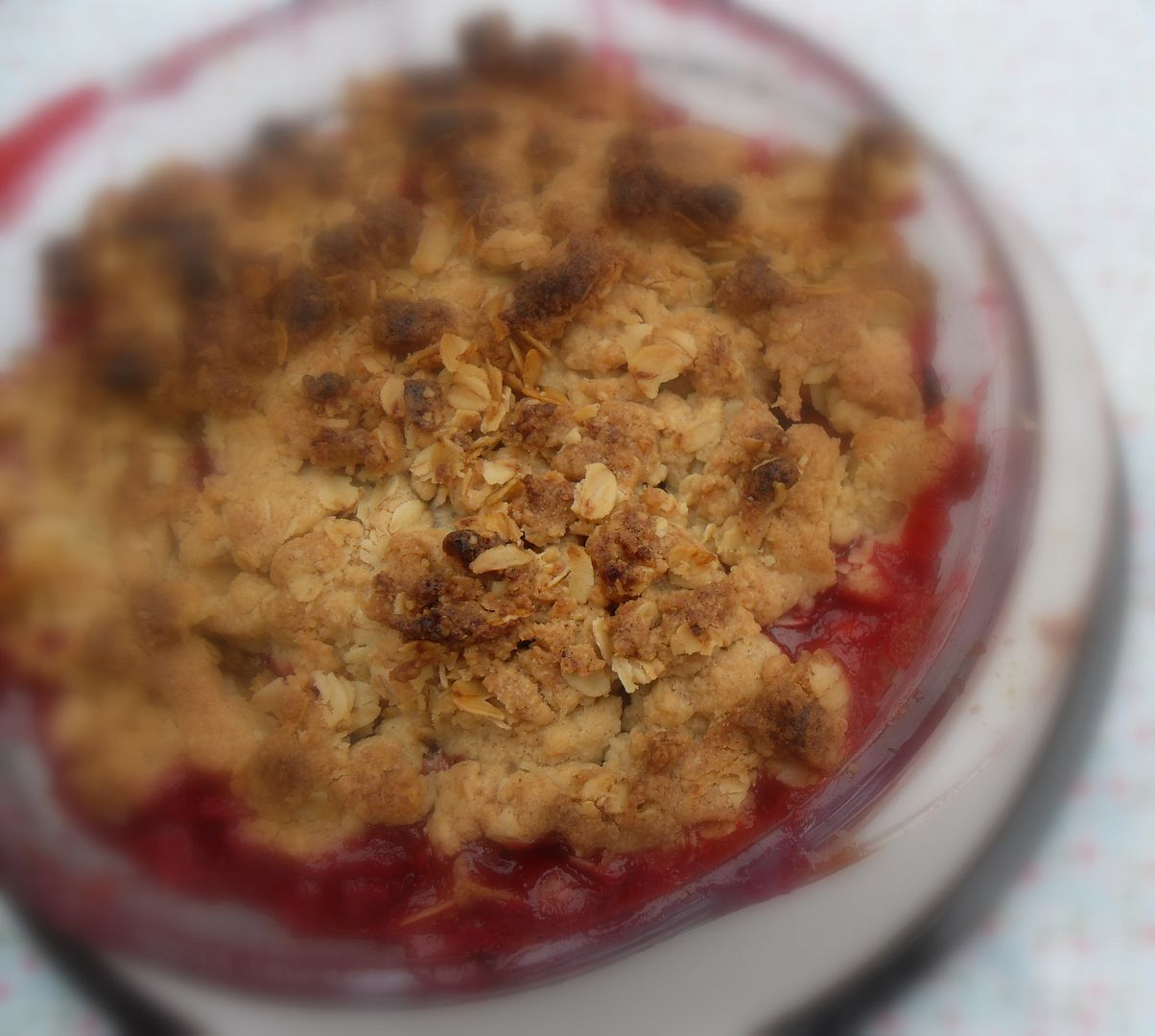 As soon as this month's Delicious Magazine (October 2011)slid through my mail box onto my front hall floor, and I saw it's cover, I just knew I had to make this recipe!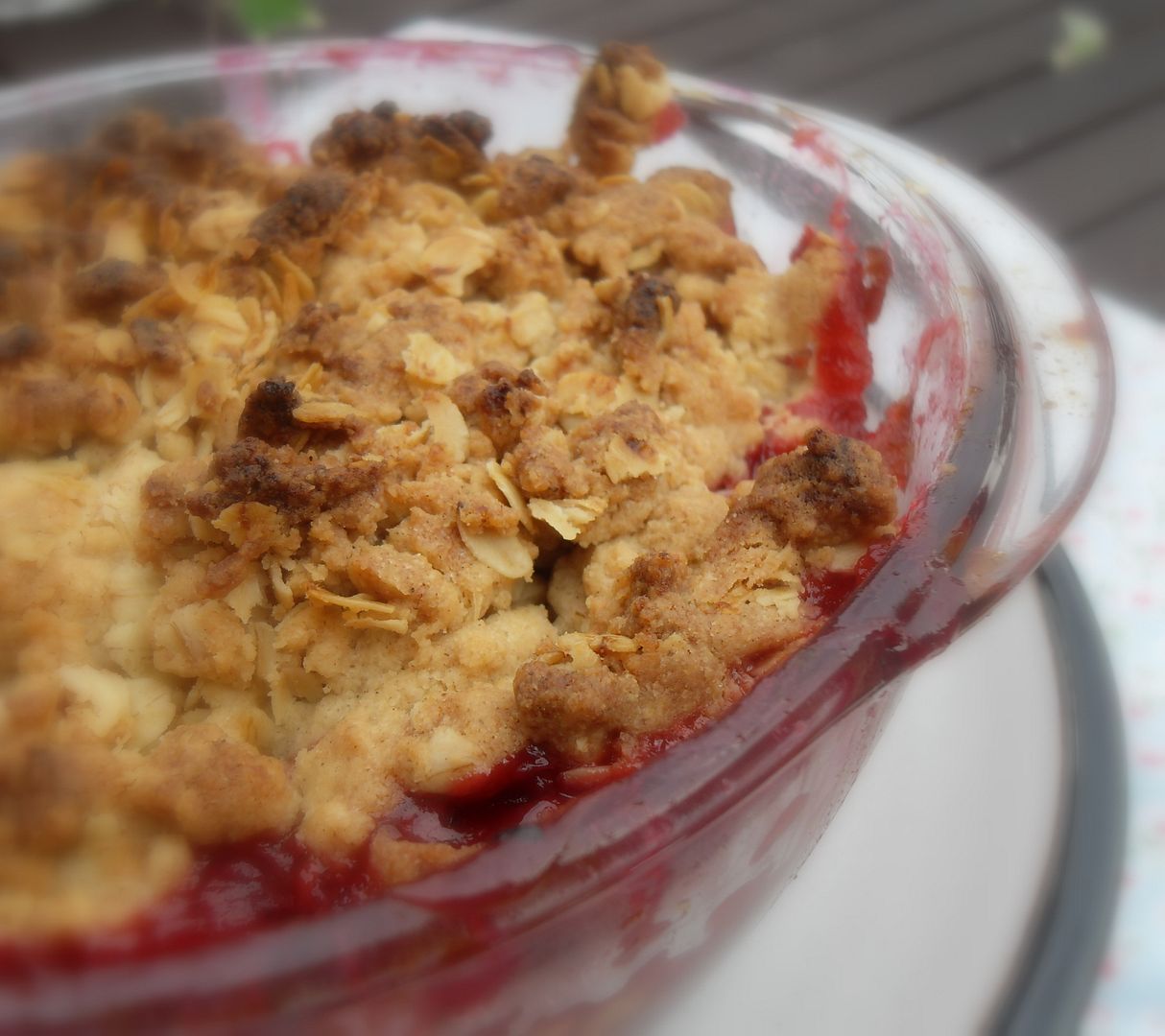 Calling something the "World's Best Crumble" is quite a bold statement to make and I have to say that the cover certainly had a very scrummy looking crumble on it! (I have to say that Delicious is one of my favourite three cooking mags over here, right up there with Good Food and Sainsbury's.)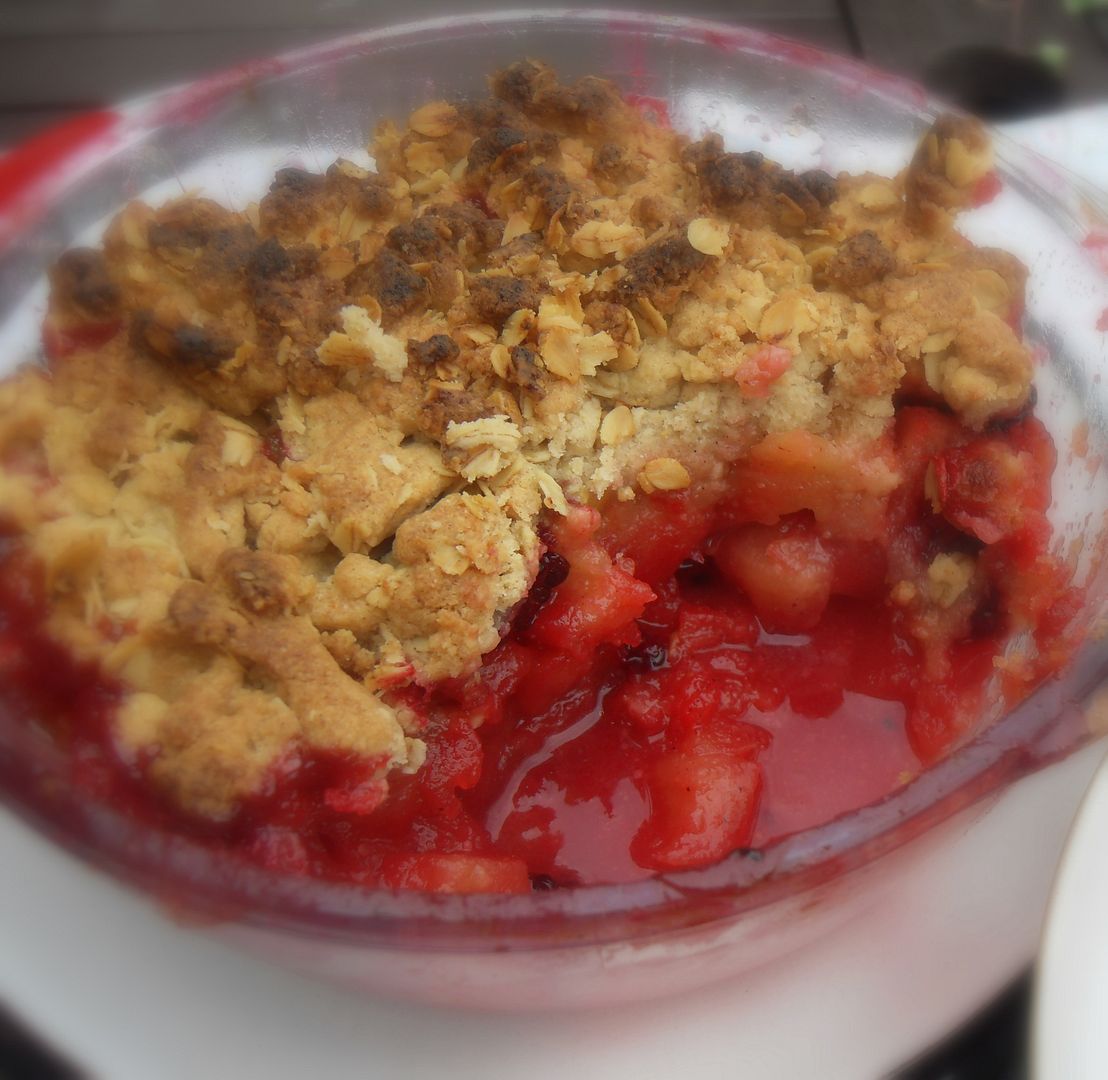 They are declaring the 24th of September as "Share The Love" day, and suggest that to be a part of it we all bake two apple crumbles instead of one, keep one to eat and then pass the other on to someone you don't know, someone you wish you knew better, or someone who needs cheering up! Not a problem for me, as I am always sharing MY baking love with someone!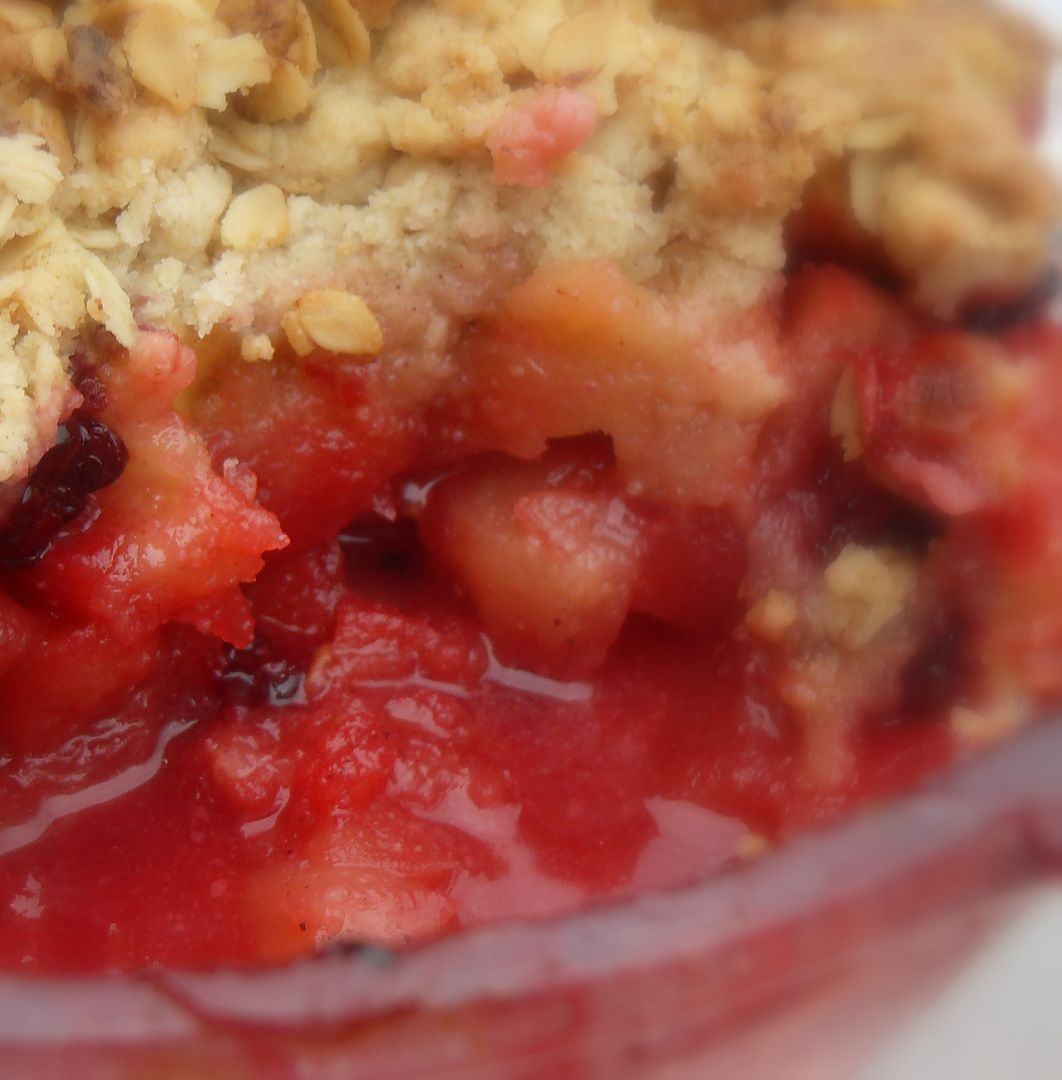 I baked this delicious crumble today and divided it amongst two containers, with just enough in each for Todd and I to enjoy two servings each of it's deliciousness and for a friend in need and her carer to share some of it's deliciousness as well.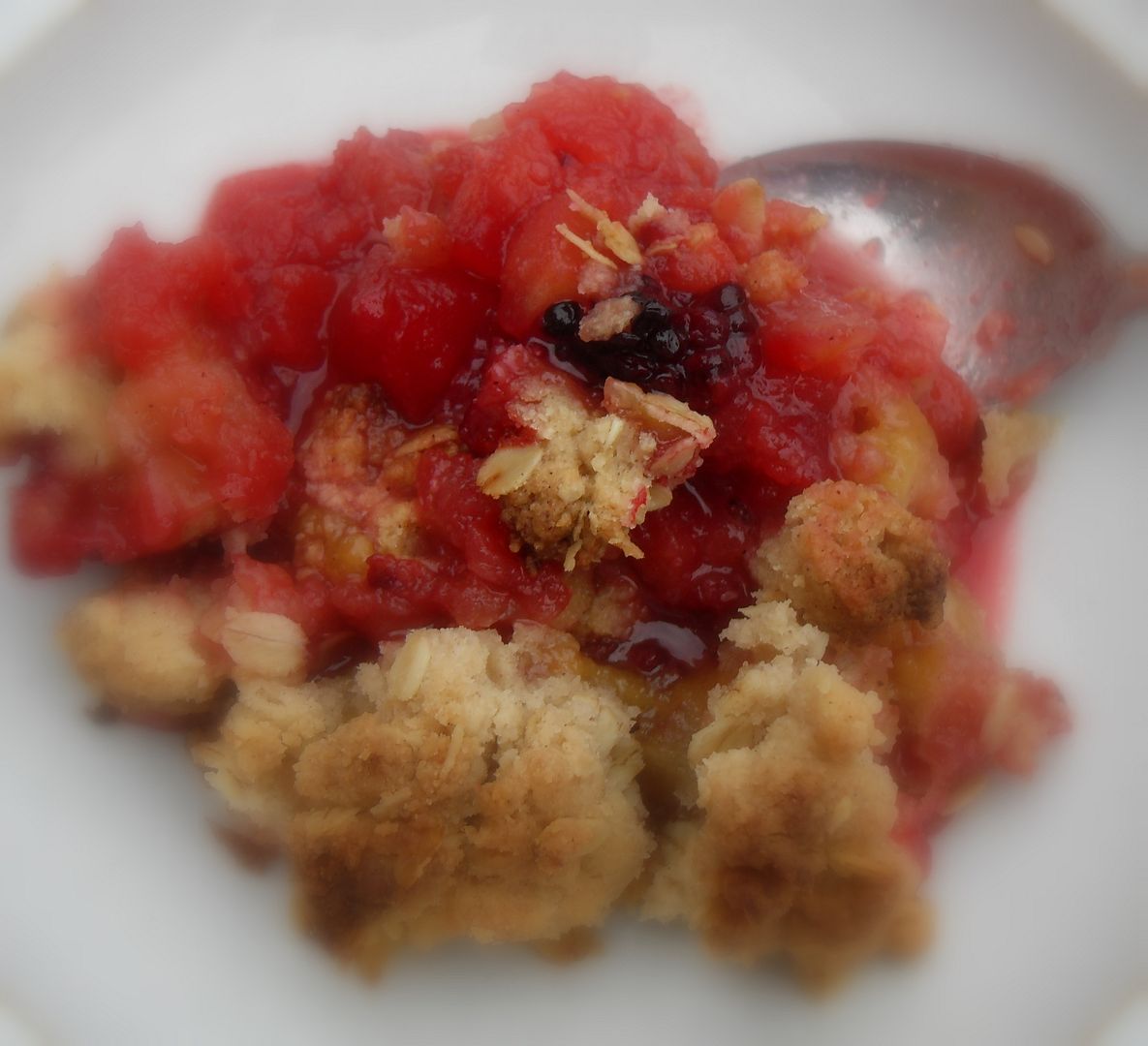 This crumble is pretty amazing to be sure, but . . . you know how it is . . . I just
had
to make some revisions, and I am declaring them, here and now, even better than the original! I added more spice to the fruit. Their version called only for cloves and ginger. I added some cinnamon and nutmeg. They also had chopped skin on almonds in the crumble topping . . . I think the flavour of buttery toasty oats cannot be beat, and so I substituted the nuts with oats.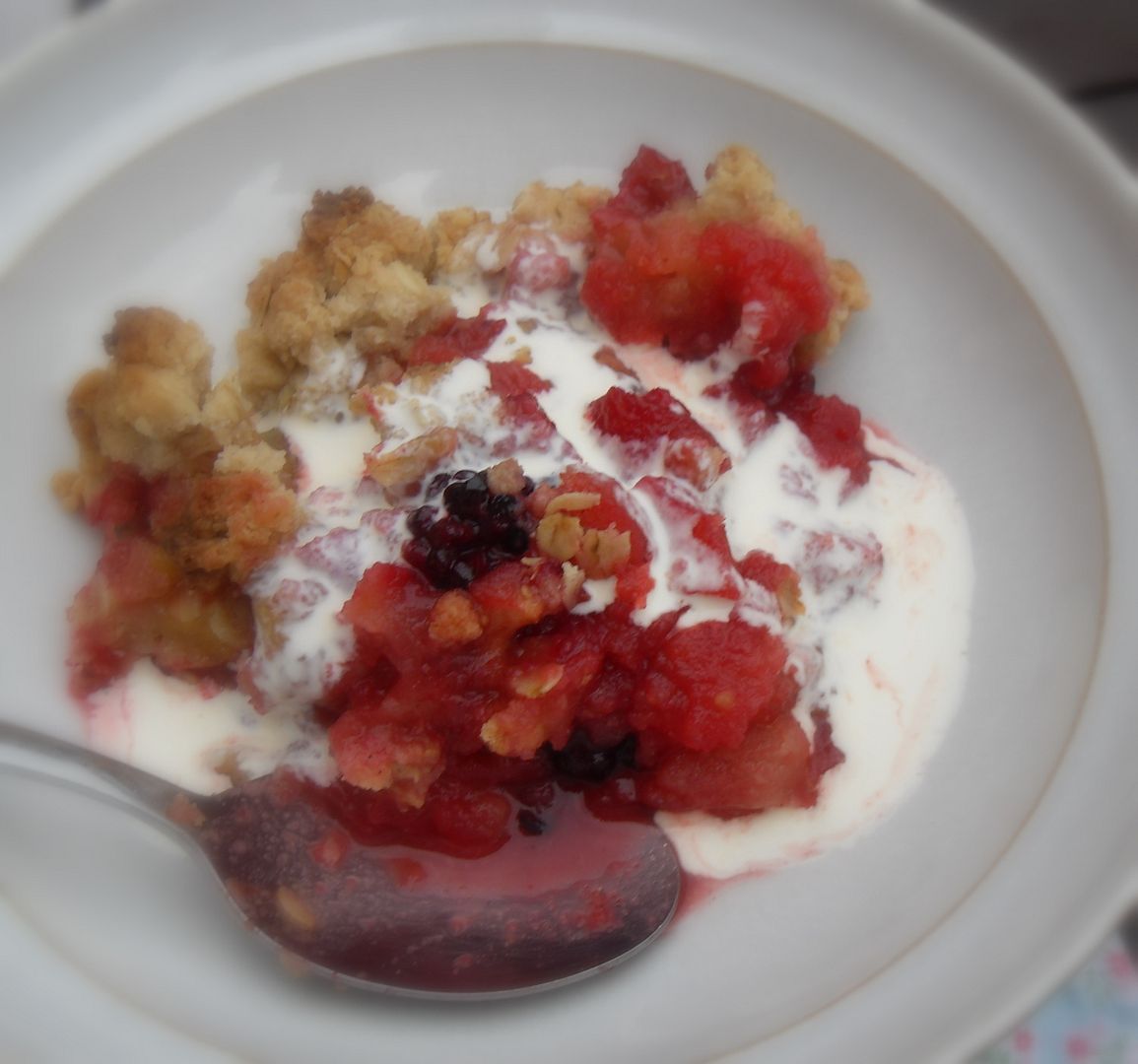 Oh my, this was deliciously scrummy! (no pun intended!) The tartness of the fruit, all spicy and slightly sweet . . . the colour . . . ruby and deep purple . . . the moreishly tasty pockets of marzipan which melts down into all that ruby tart/sweet goodness . . . and that buttery oaty crumble topping . . . G-O-R-G-E-O-U-S!!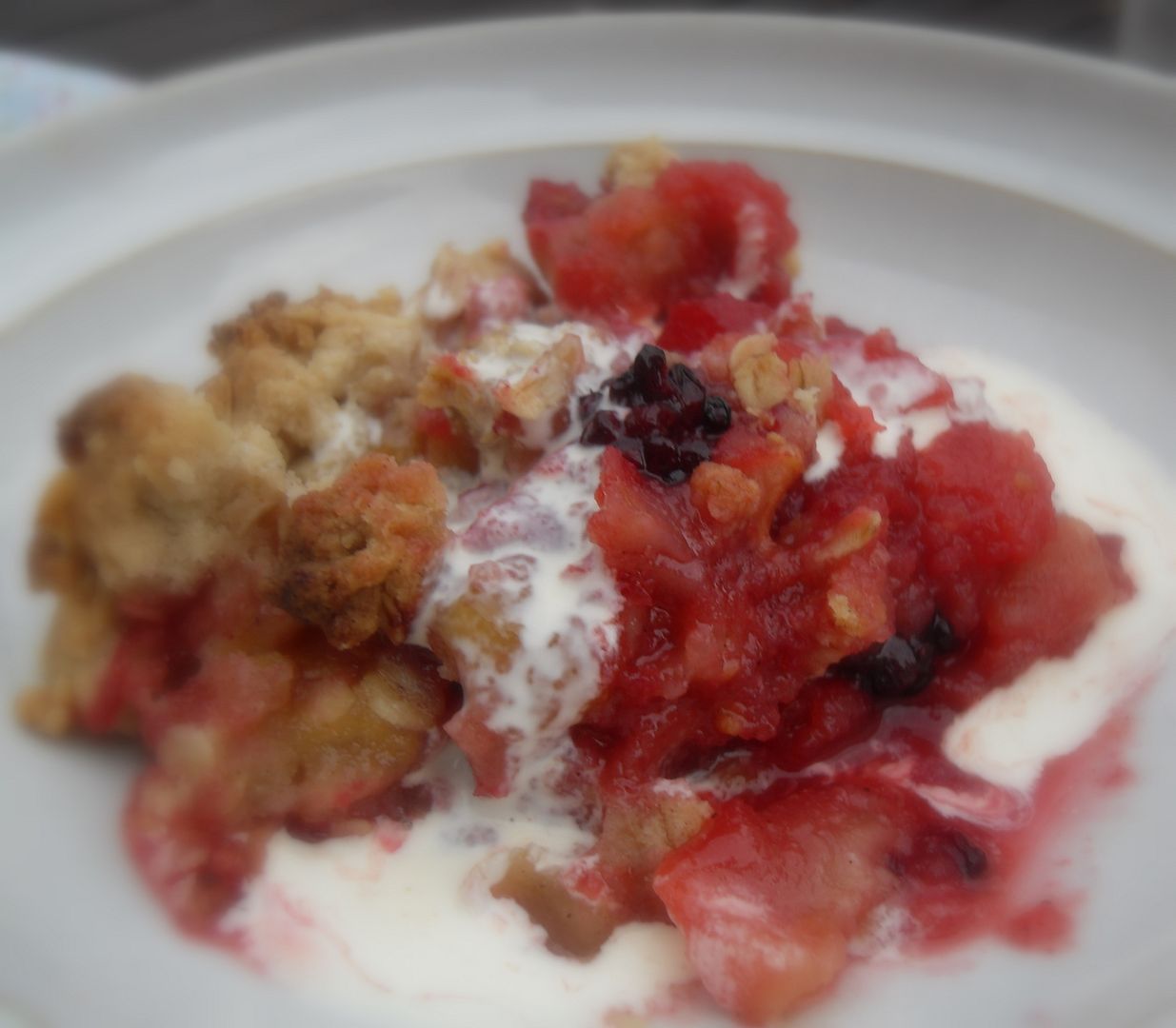 If you only make one crumble this autumn (and you really should) let it be this one. Seriously. It
is
the world's best!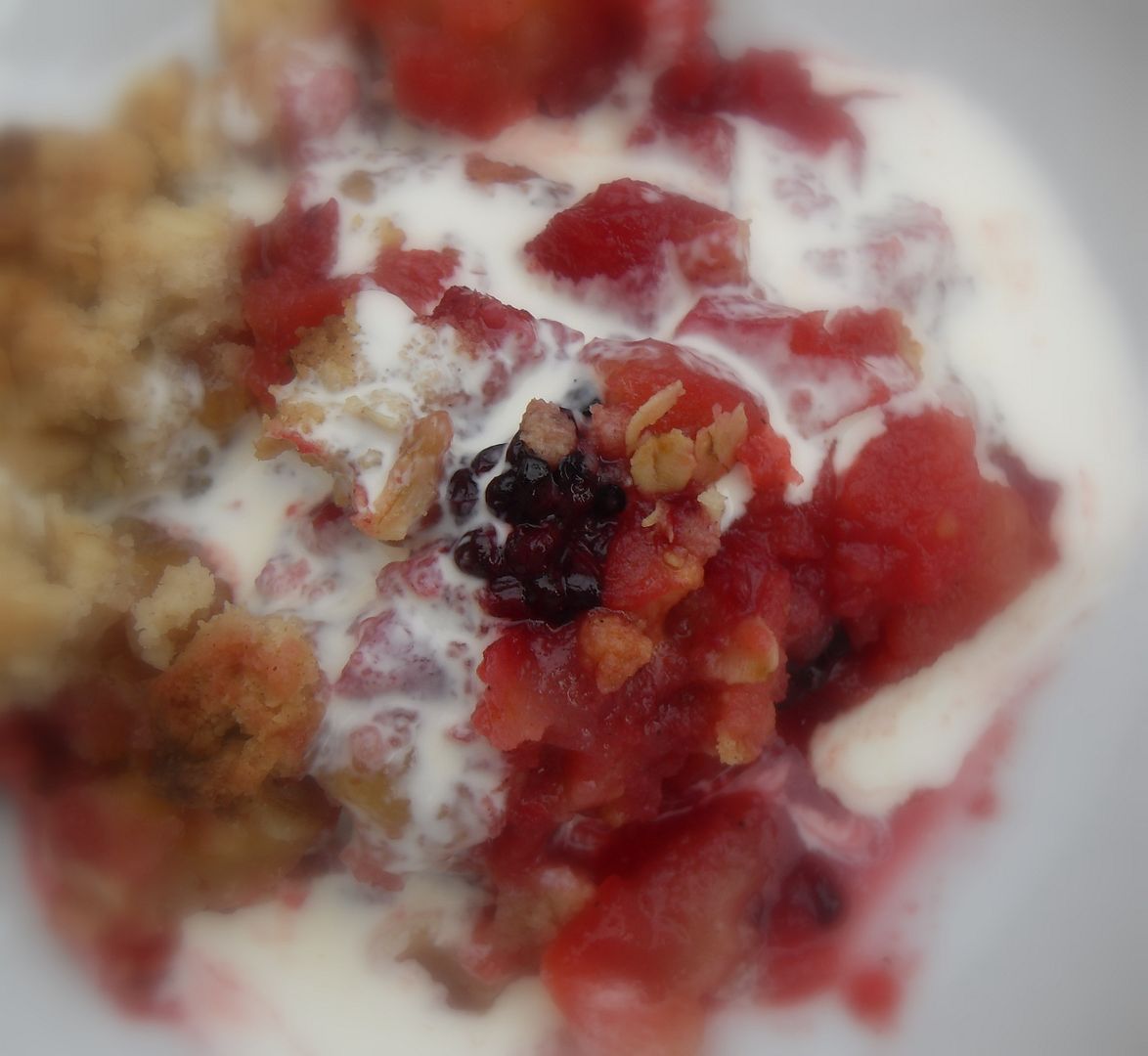 *The World's Best Crumble*
Serves 6 to 8
Printable Recipe
According to Delicious Magazine, this is the World's Best Crumble. I changed a few things. I added more spice to the fruit and I substituted the skin on almonds in the topping for rolled oats. My changes will be reflected in brackets.
All in all though, I would say this is one very scrummy crumble!
3 Bramley apples (large cooking apples)
2 eating apples (they suggest Cox, but I used Discovery
as that's what we have on our tree)
the juice of one lemon
200g blackberries (about a heaped cup ful)
4 to 5 whole cloves
1/2 tsp ground ginger (I didn't use the whole cloves. I used a pinch of ground cloves, 1/4 tsp ground nutmeg, 1/2 tsp of ground cinnamon and 1/2 tsp ground ginger)
100g demerara sugar (1/2 cup)
200g marzipan (about 1/2 lb crumbled)
For the topping:
200g chilled butter, diced (about 7 ounces)
250g plain flour (2 1/2 cups)
50g demerara sugar (1/4 cup)
1 tsp ground cinnamon
the grated zest of two unwaxed lemons
75g skin on almonds, chopped (about 3/4 cup)
( I used 100g or 1 cup of rolled oats instead of the almonds)
To serve:
pouring cream
warm Custard
or Ice Cream
Preheat the oven to 200*C/400*F/ gas mark 6. Peel, core and dice all of the apples. Place into a large baking dish. (1.6 litre or 2 quarts) Squeeze the lemon juice over all. Stir together the sugar and spices. Stir into the apples and then gently fold in the blackberries. Set on a baking sheet.
Measure the flour into a large bowl. Whisk in the cinnamon. Rub in the butter to make a coarse crumbly mixture. Stir in the sugar, almonds (oats) and lemon zest. Set aside.
Chop up the marzipan and sprinkle evenly over top of the fruit. Crumble the flour mixture evenly over top.
Bake for 45 minutes, until the topping is golden and the fruit is juicy, tender and bubbling. Allow to sit for 5 to 10 minutes to cool, then spoon out into serving dishes and serve warm with pouring cream or custard. (or ice cream!)