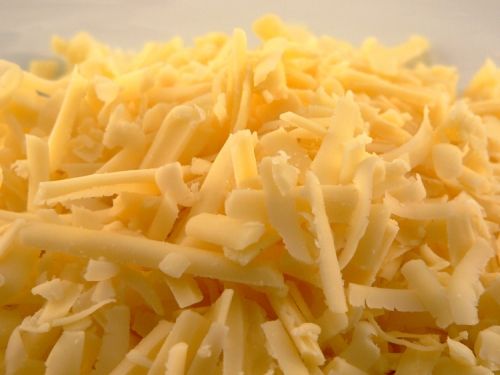 One of my absolute favourite dishes of all time has been macaroni and cheese. This is the ultimate in comfort food to me.
I have tried many, many different recipes. I love it done the old fashioned way which is pure and unadulterated, nothing but cooked macaroni, milk, chunks of cheese and lots of butter. Seasoned with salt and pepper and baked until the milk is almost absorbed by the macaroni and there are gooey patches of delicious cheese scattered throughout . . . it is simple, old fashioned, and really, really good.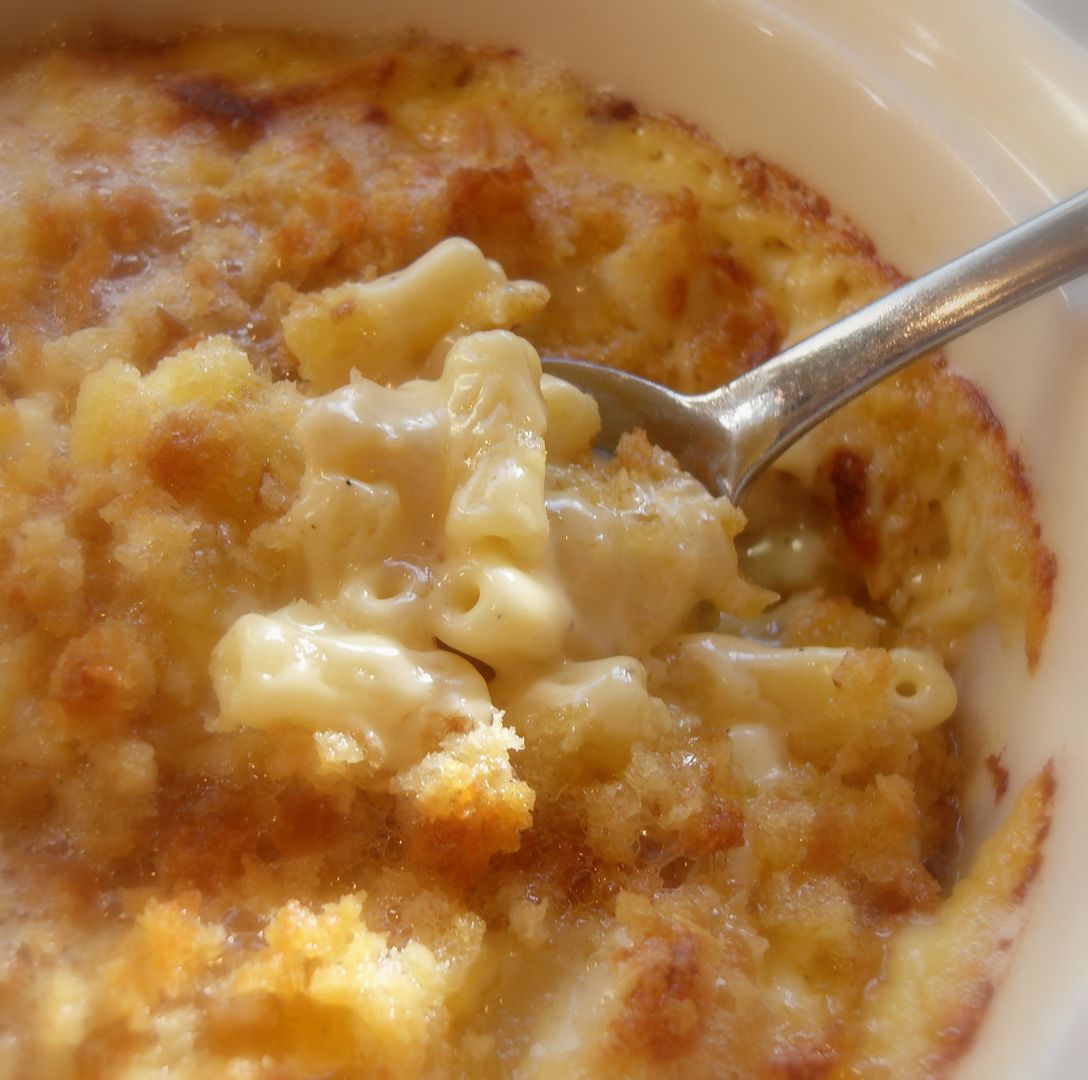 I love the boxed ones. I know a sacrilege to some, but lets face it, they can be quite comforting as well and make a great lunch in a pinch. I have a distinct preference for Presidents Choice White Cheddar Macaroni and Cheese mix, which I can only get in Canada and I can't wait until next year when I can go over and stock up on the stuff.
I love to add a tin of chopped tomatoes when I am making the boxed stuff, or some Heinz chili sauce. This takes it beyond the ordinary and turns it into something special. I could eat the whole box all by myself, and when I was younger, my husband and I often ate a box of it for an evening snack before we went to bed. (ahh youth . . . )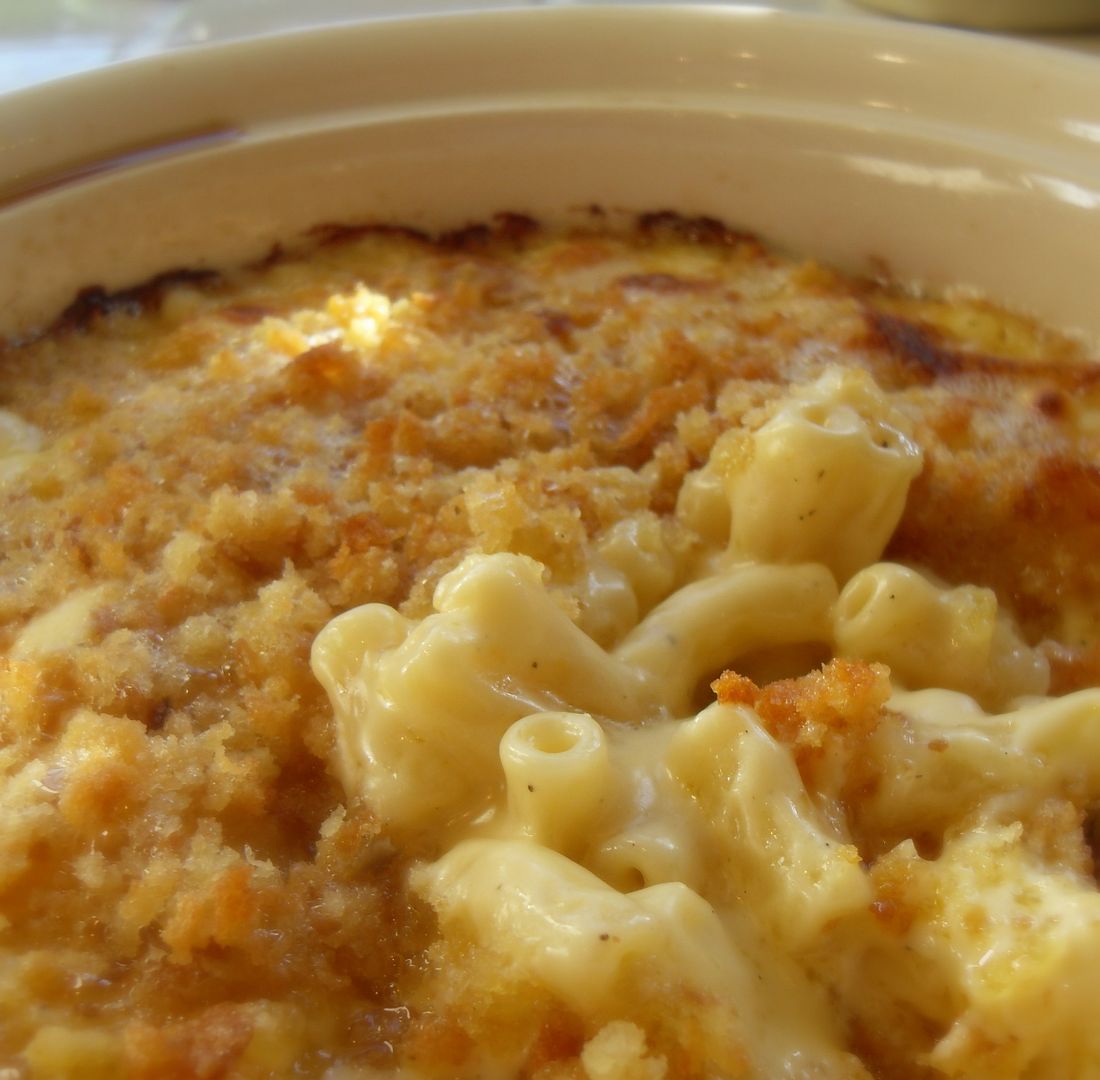 When I really want to indulge though, this is the version I make. There is no better way to make a good macaroni and cheese, and I have tried quite a few different versions. This is the culimination of years of testing and trying and this is what I have come to think is the ultimate in Macaroni and Cheese. A rich and cheesy sauce, and lots of it in comparison to the macaroni, and topped with buttery crisp bread crumbs.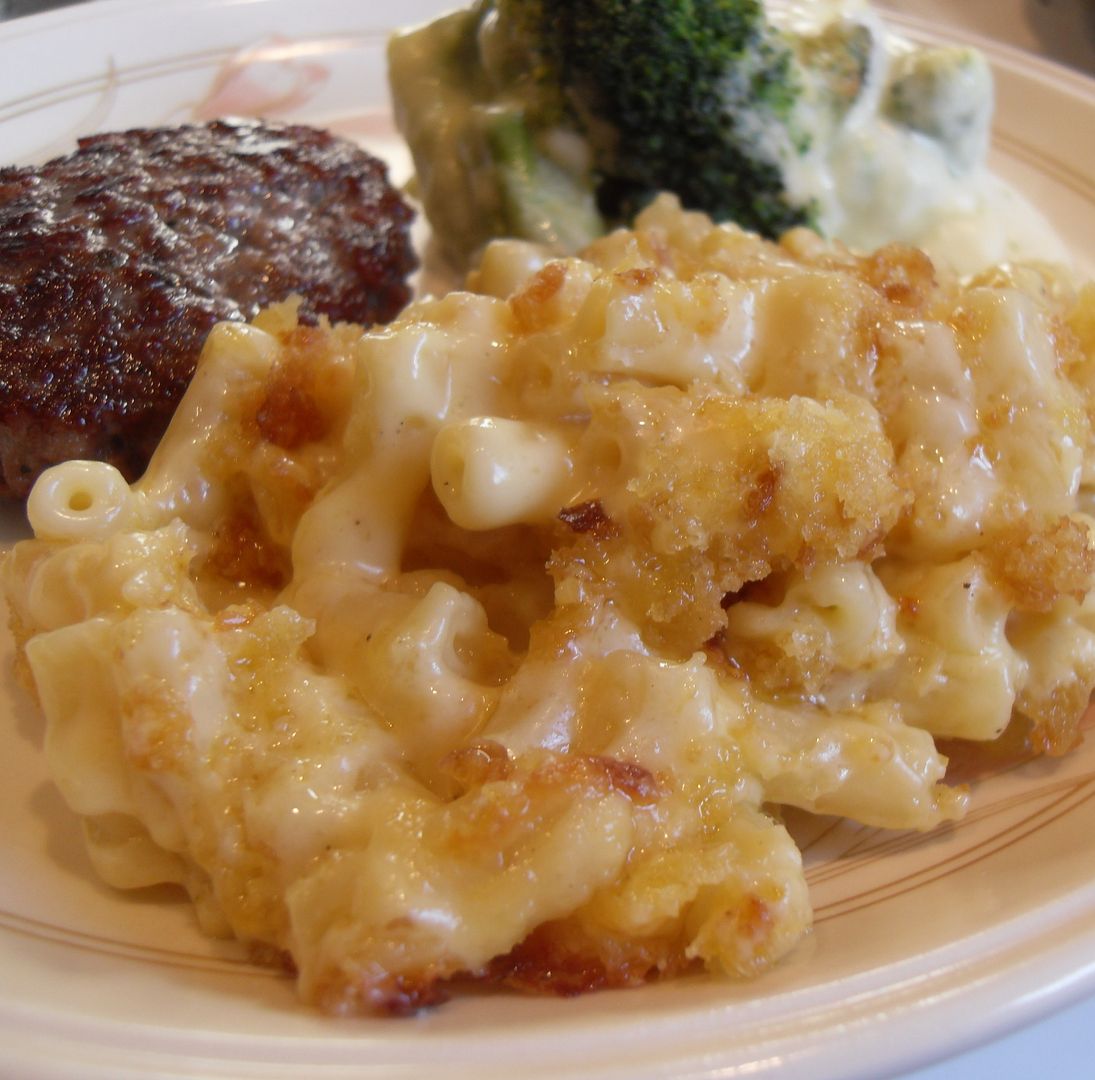 You need look no further. This
IS
the absolute best.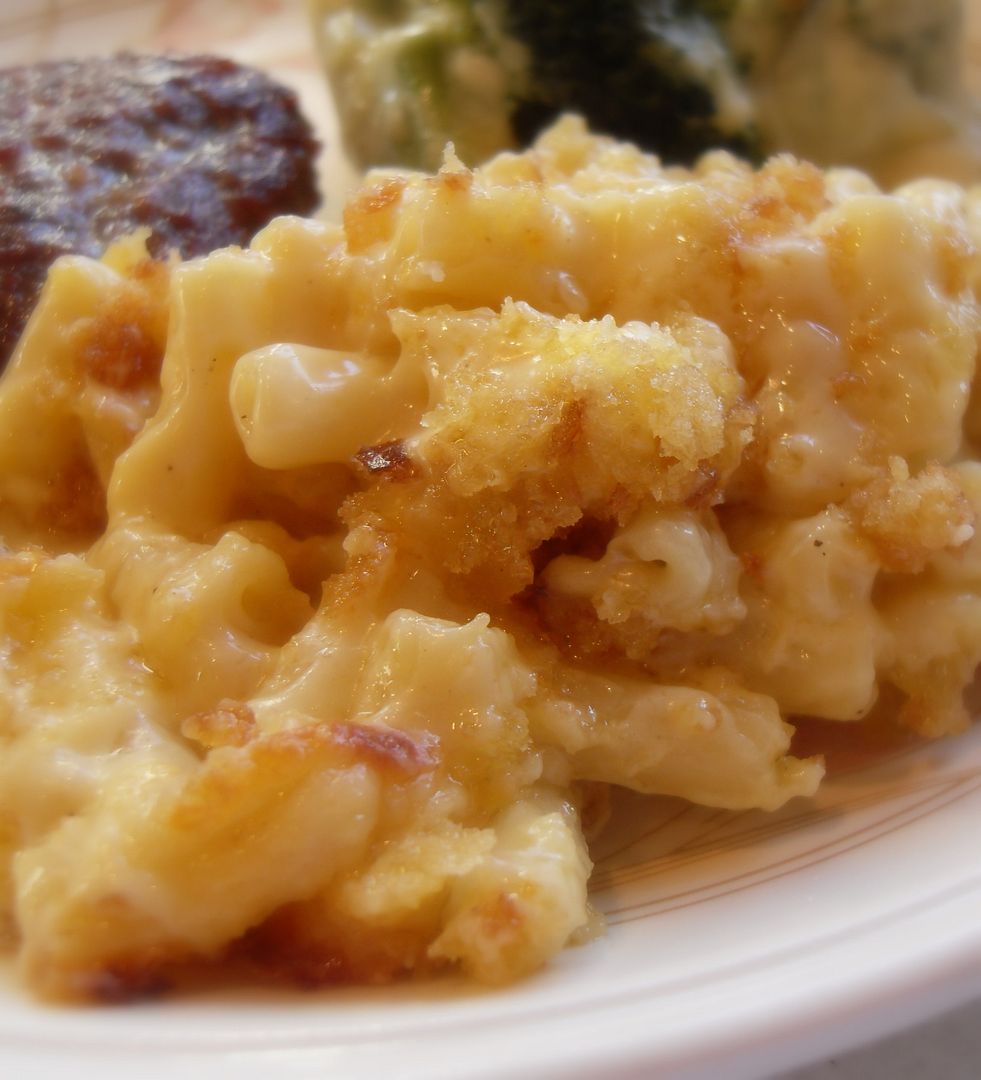 *Ultimate Macaroni and Cheese*
Serves 4
Printable Recipe
This, to me, is the absolute best macaroni and cheese recipe ever. Rich, yes. Lucious, yes. Cheesy, yes. Fattening, who cares . . . The best, ultimately.
8 ounces dry macaroni
2 ounces butter
2 ounces plain flour
1/2 pint milk
1/2 pint double cream
1/2 tsp salt
freshly ground black pepper to taste
2 ounces strong cheddar, shredded
2 ounces Red Leicester cheese, shredded
2 ounces Parmesan Reggiano cheese, shredded
4 ounces fresh bread crumbs
1 ounce melted butter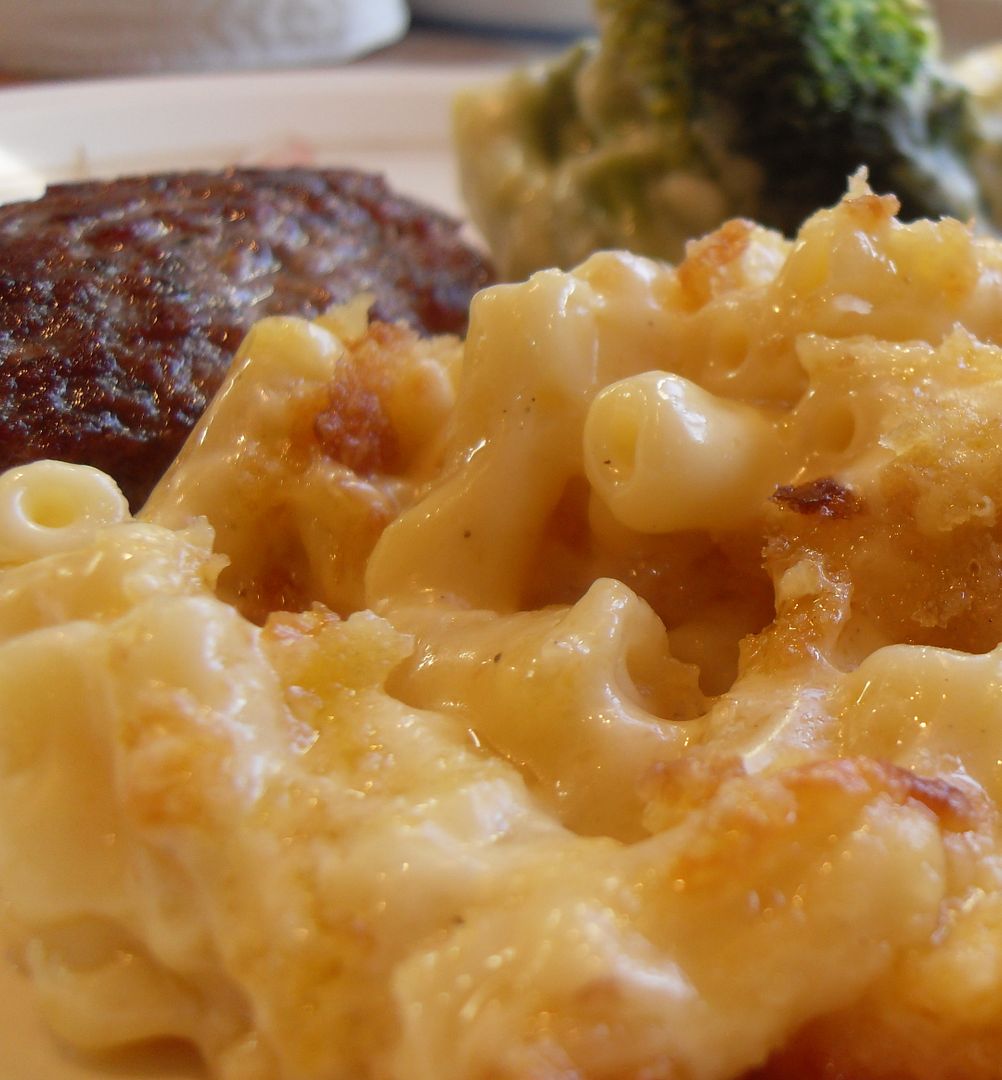 Pre-heat the oven to 200*C/400*F. Butter a casserole dish and set aside.
Melt the butter in a saucepan. Whisk in the flour and cook, stirring for one minute. Slowly whisk in the milk and the cream, whisking constantly. Add the salt and pepper. Cook, whisking constantly, until the mixture bubbles and thickens. Stir in the cheeses, mixing in until they are melted. Set aside.
Cook the macaroni in lightly salted boiling water to cover until done, according to the package directions. Drain well. Stir the drained macaroni into the cheese sauce. Pour the complete mixture into the prepared casserole dish.
Mix the melted butter with the bread crumbs. Sprinkle evenly over top of the macaroni. Bake for 30 to 35 minutes, until golden brown and bubbly. Let sit a few minutes before serving.