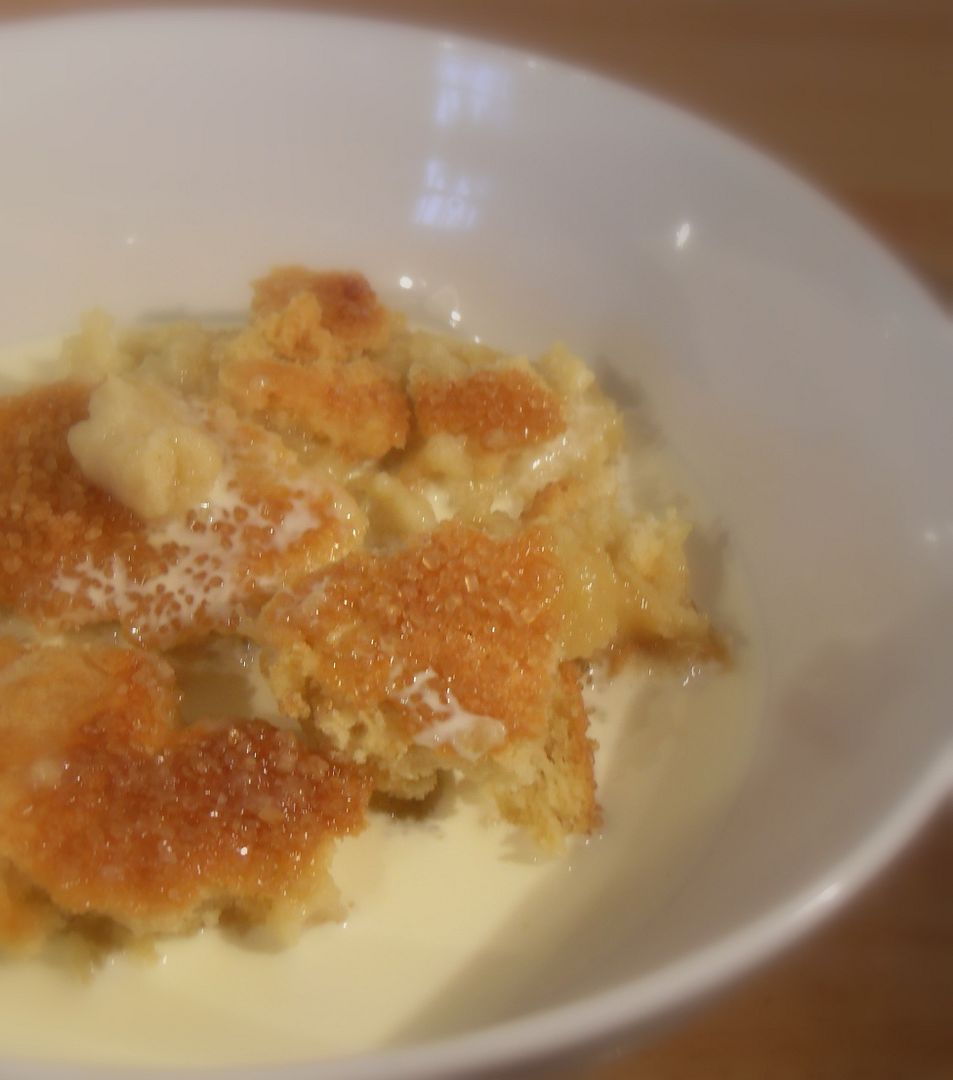 What do you make to comfort your soul on a dull wet Saturday on a bank holiday weekend, all your plans for barbeques, gardening and days out together gone up in smoke???
How about a stodgy, sweet and traditional pudding!!!! The type of pudding that school dinners used to be famous for!!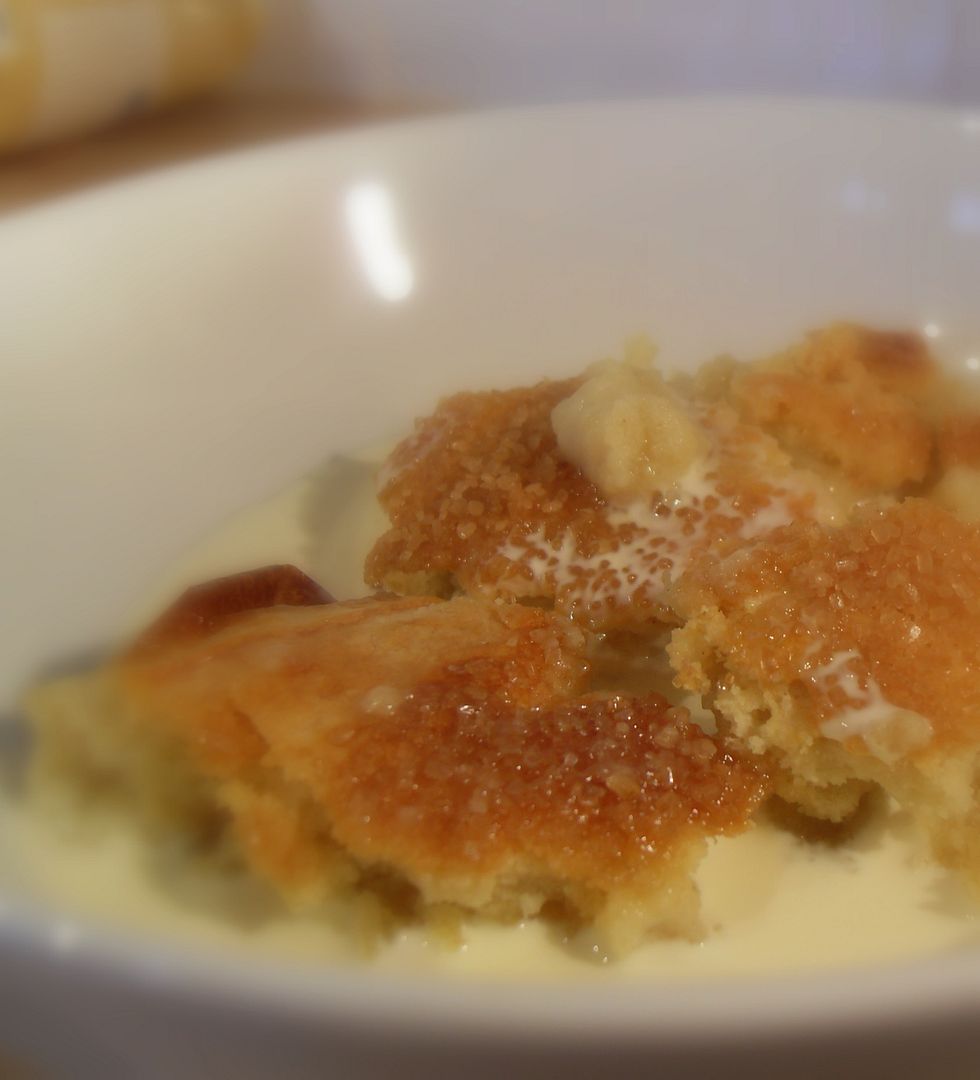 The type of pudding that would have had the famous five clambering back home, over hill and dale, to stuff themselves silly with!!! The type of pudding that the mere sight of makes your arteries start to ache and moan with anguish . . . and your heart and soul beat with longing . . .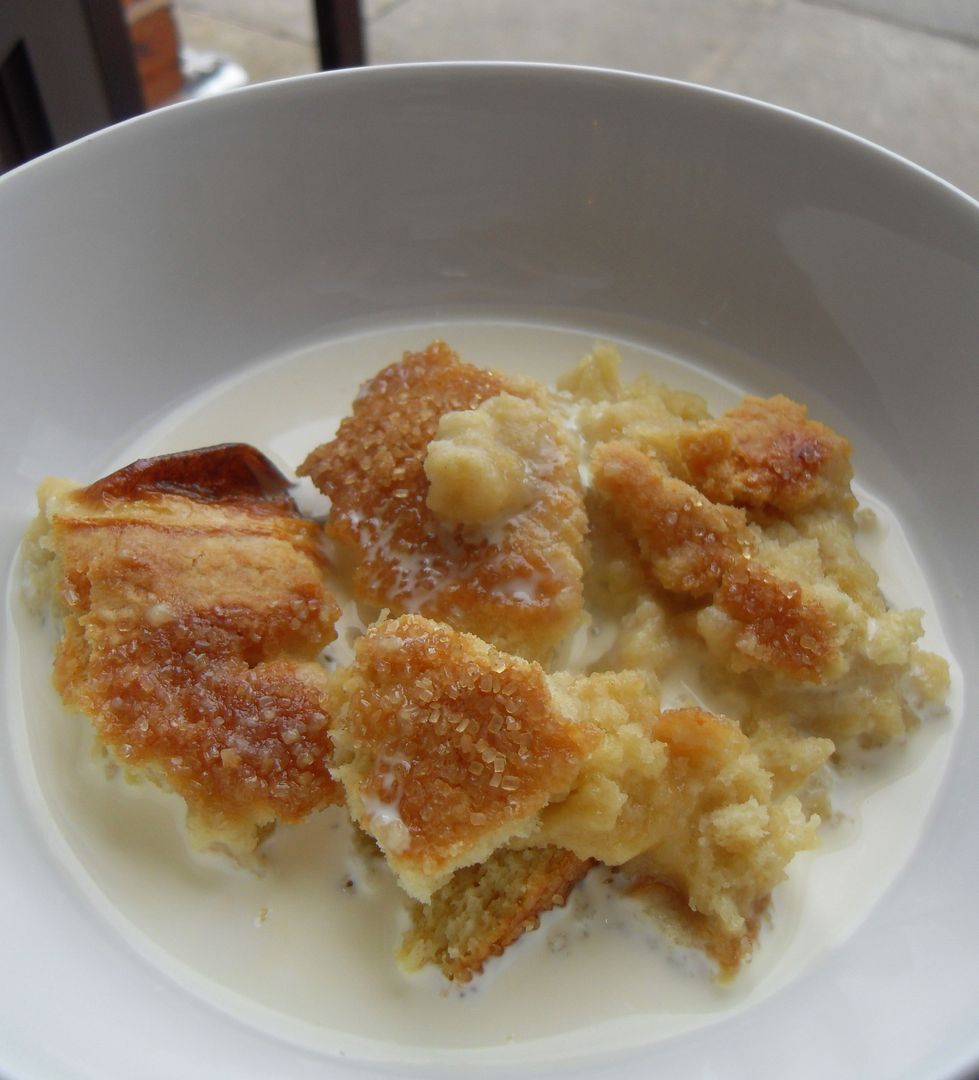 You know exactly the kind I mean . . .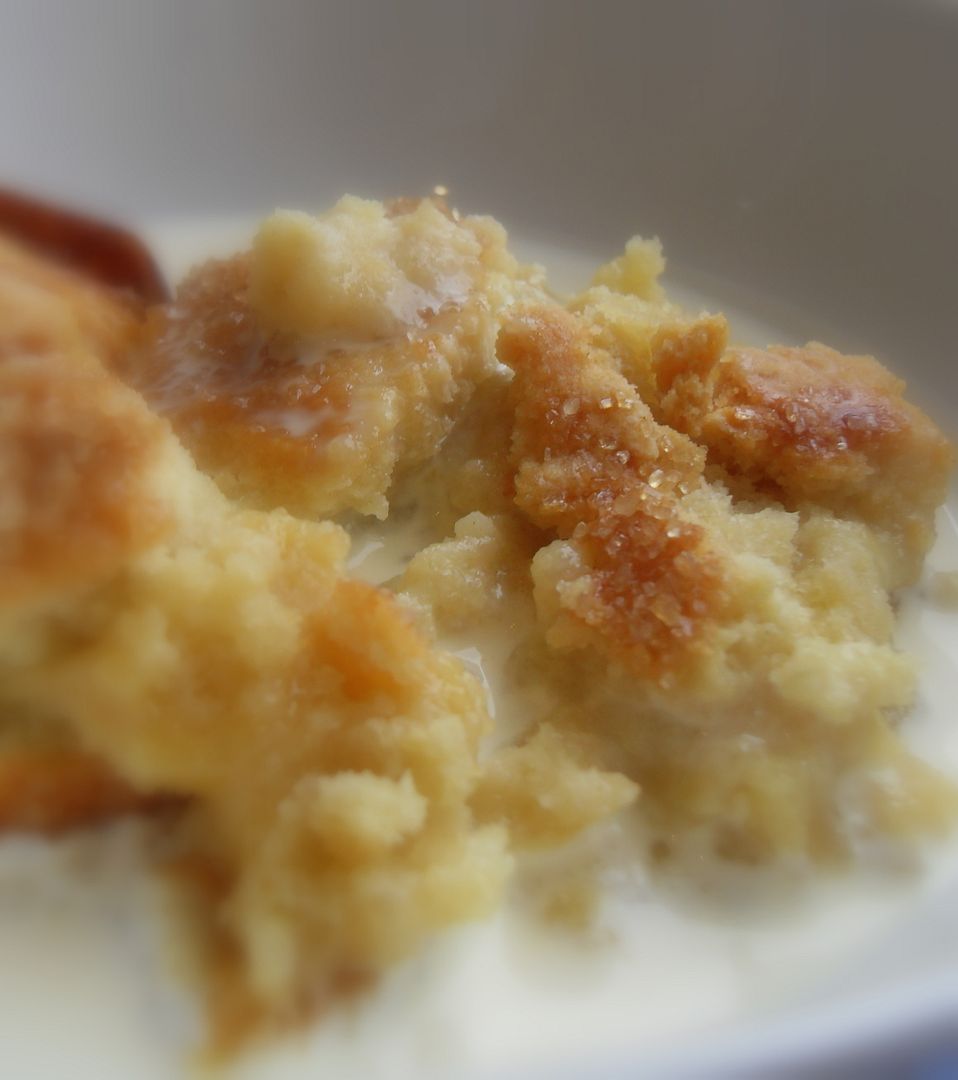 Something buttery, oh so very buttery . . . and deliciously, moreishly short and crumbly . . .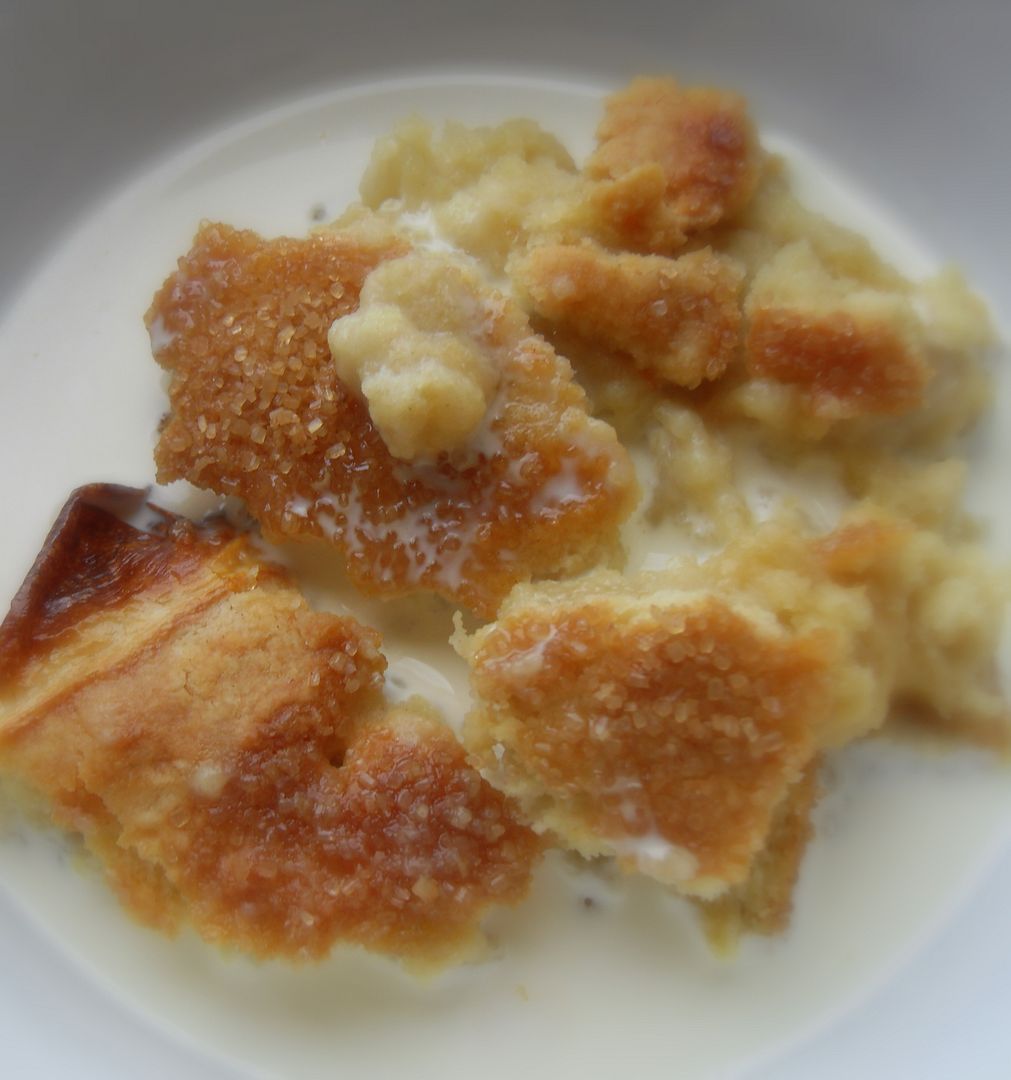 and filled with the sticky sweetness of golden treacle . . . or golden syrup as it is also known . . . giving it an underlying tone of
*caramel-like
* goodness . . . Served up hot and sliced . . . and then doused with lashings and lashings of custard or double cream . . .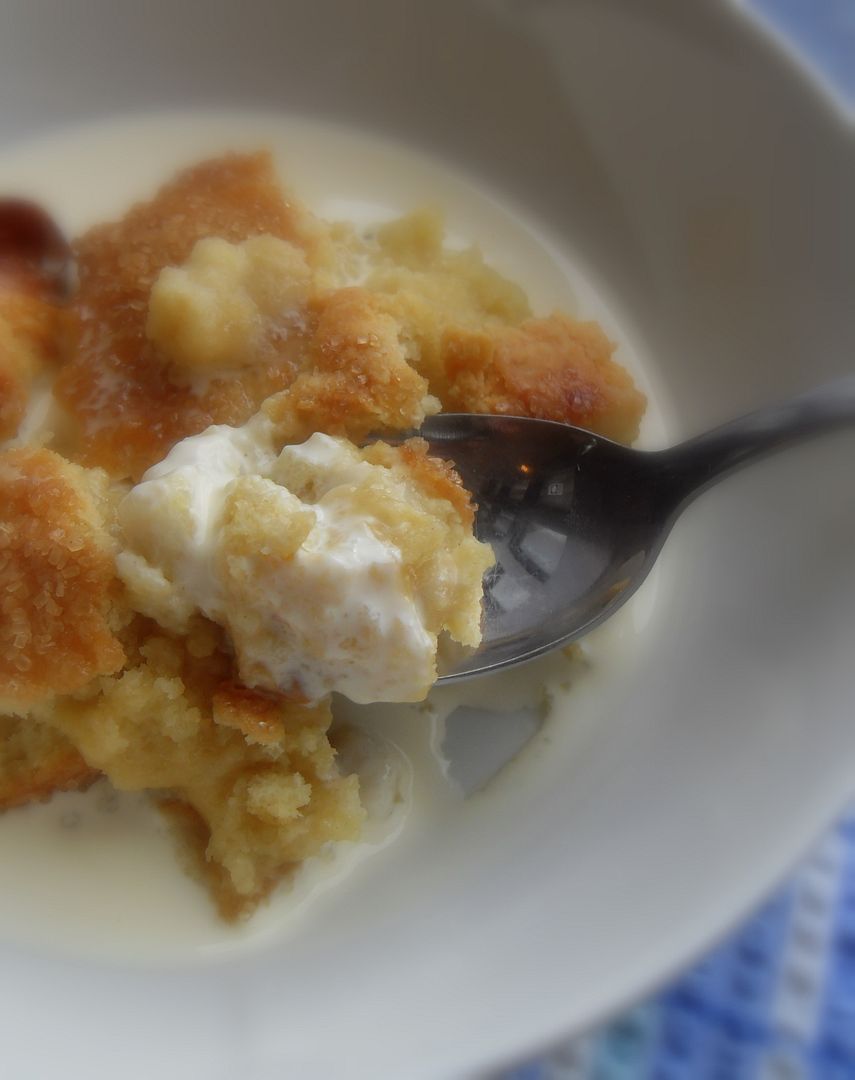 Ohhh yesss . . . this fits the bill perfectly.
Just the ideal pud to eat slouched down on the sofa, with your legs tucked beneath you, as you watch the rain lashing down on the pavement out front of the house. Silently congratulating yourself on your decision to stay at home, and feeling sorry for the poor sods that are stuck in their cars in the motorway traffic, listening to the kids argue in the back seat, as the windshield wipers race back and forth in front of their noses . . .
not that we are smug or anything . . .
Now
this . . .
was worth staying in for. ☺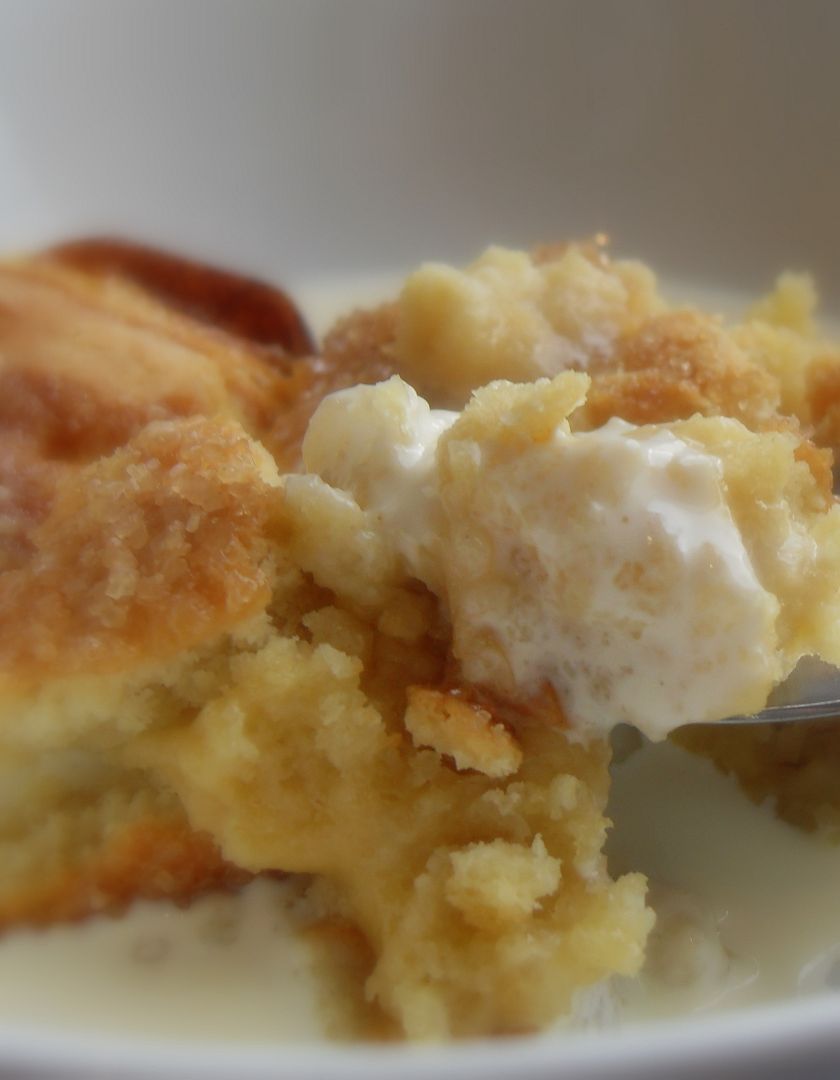 *Hollygog Pudding*
Serves 4 to 6
Printable Recipe
Stodgy, rich and luvly. This is very easily made and is delicious when done. Don't let it's simplicity fool you into thinking this isn't something special.
280g self rising flour (2 cups)
a pinch of salt
2 TBS caster sugar
170g cold butter, cut into bits (3/4 cup)
approximately 3 TBS cold water
Golden Syrup
Milk for baking and glazing
demerara sugar for sprinkling
Warm custard or cream for serving
Pre-heat the oven to 200*C/400*F/gas mark 6 .Sift the flour and salt into a basin, raising the flour up high to aerate it. Stir in the caster sugar. Drop in the butter and rub it into the flour mixture with your fingertips until the mixture resembles fine breadcrumbs. Add enough of the water to make a stiff dough. Pat out on a floured surface to a rectangle roughly 12 inches long and 8 inches wide. Spread the dough very thickly with golden syrup, leaving a one inch border on one side. Brush this edge with some milk. Roll up like a jelly roll to form a sausage shape. Pinch the ends together to close and then place the roll into a buttered deep pie dish or gratin dish, placing the seam underneath. Brush with milk and sprinkle with demerara sugar. Pour sufficient milk into the dish to come about halfways up the side of the pudding. Place into the heated oven and bake for 3o to 45 minutes, until the pudding is light golden brown.
To serve, cut into slices while still hot, or spoon out into bowls. Serve with warm custard or cream drizzled on top.