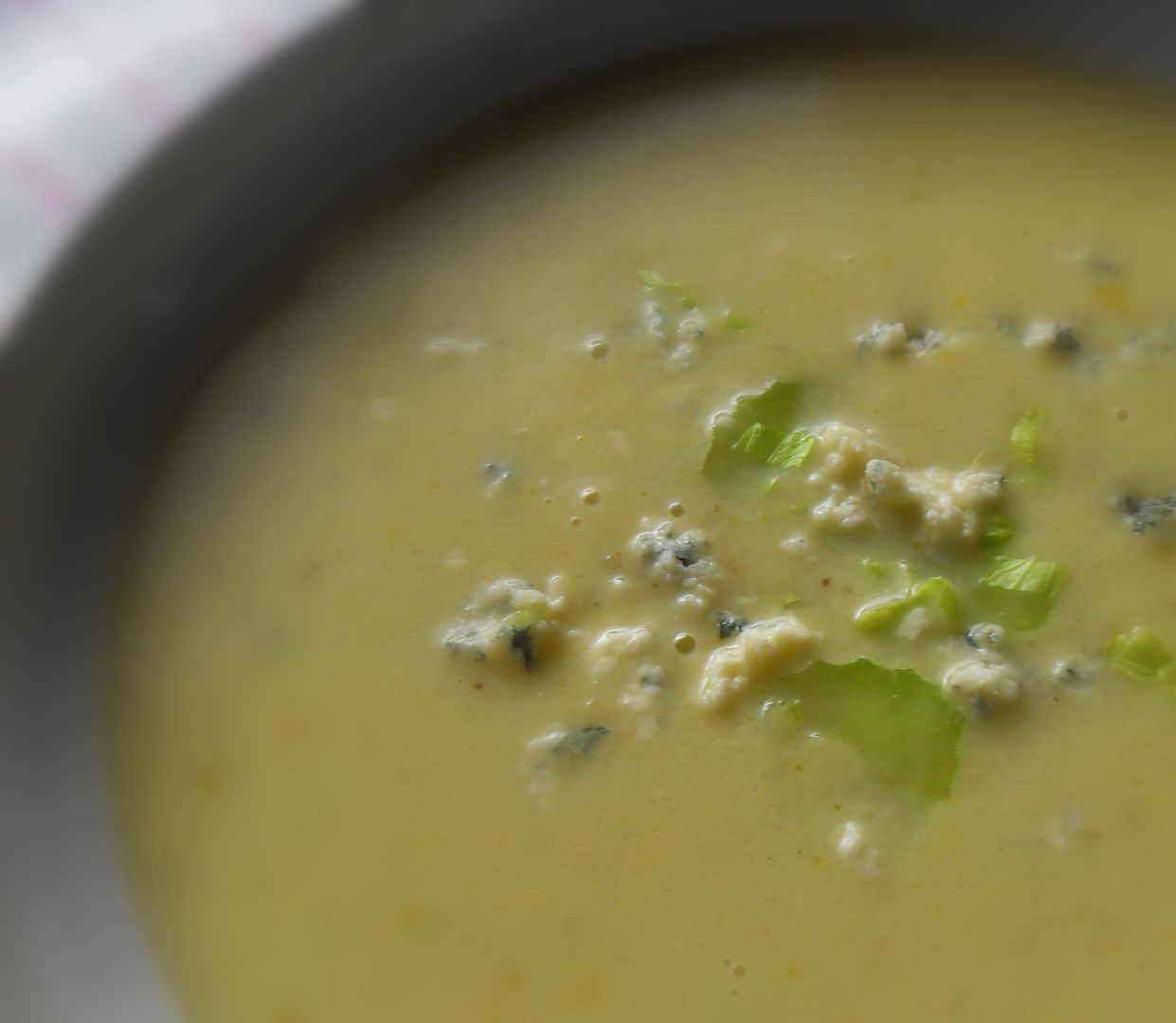 When I was a girl one of my favourite treats would be when my mother gave us celery sticks filled with cheese whiz! (Cheese whiz is a processed cheese spread that they have in North America.) Sophisticated no, tasty to a child, yes! Not exactly haute cuisine though . . .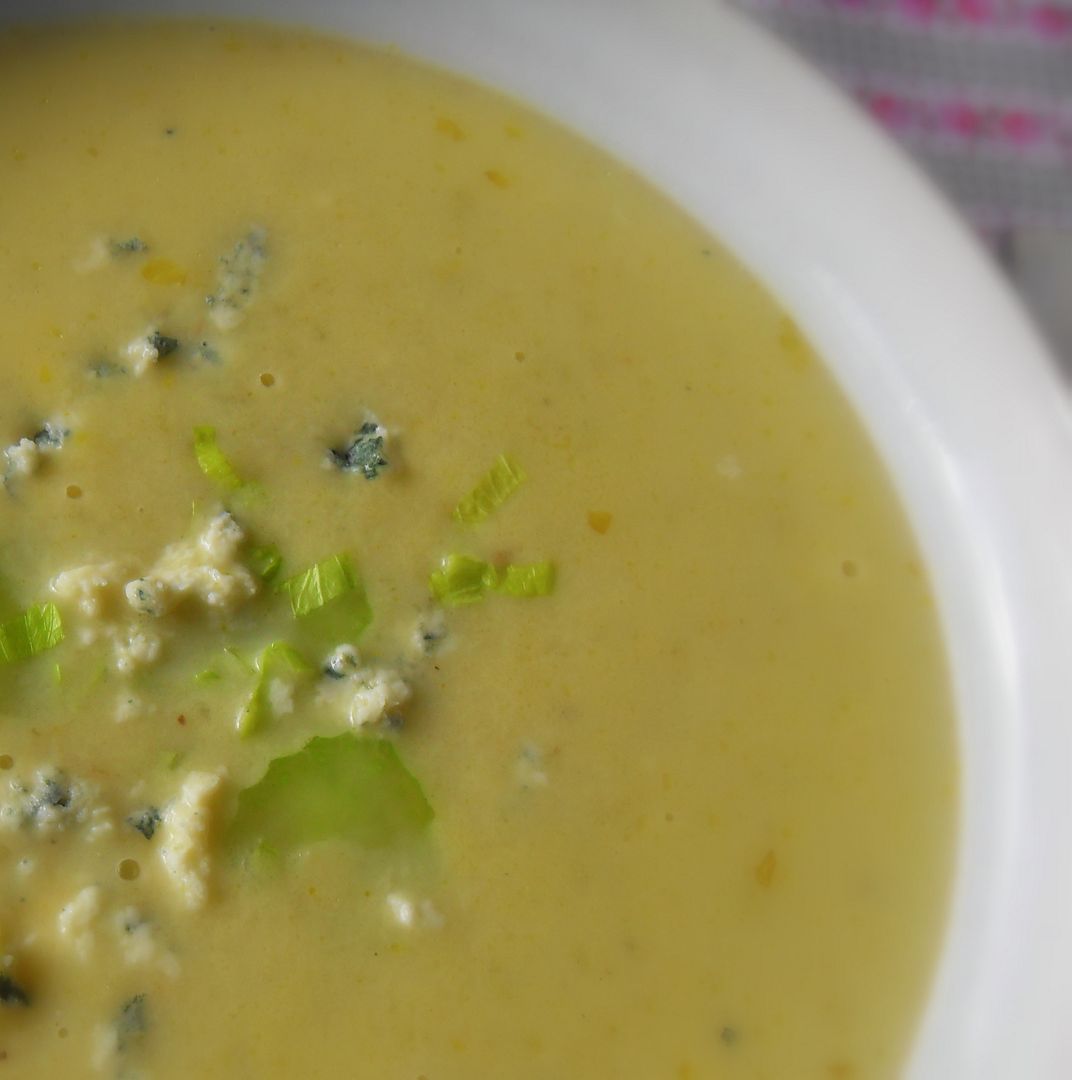 I'm happy to say that my tastes have grown somewhat since then and whilst I still enjoy cheese with celery, I am more likely to enjoy it with a good cheddar or a blue cheese, perhaps even a boursin or goats cheese nowadays!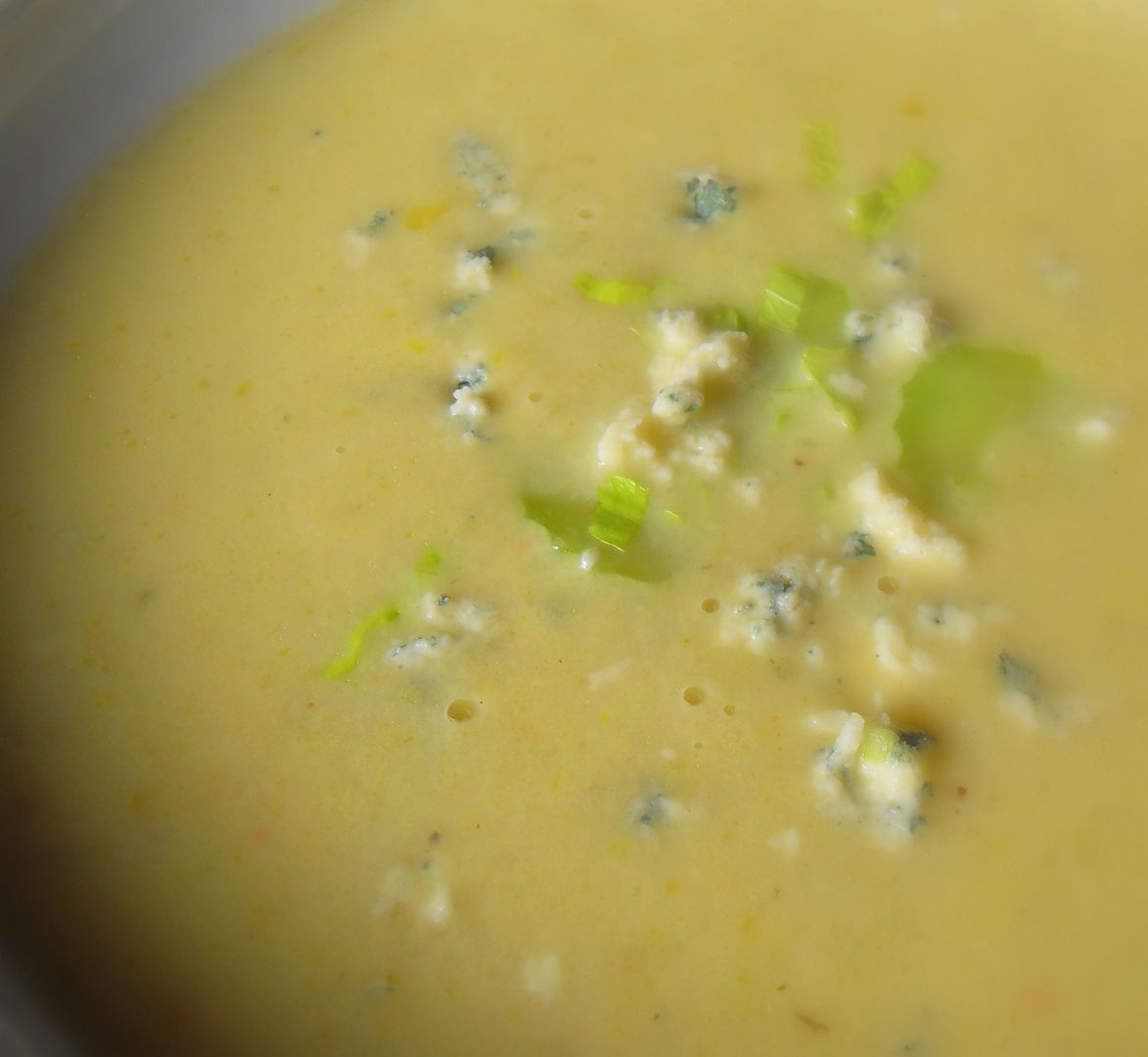 Celery is quite often paired with blue cheese actually . . . Stilton, Cashel Blue, Shropshire Blue, Danish Blue . . . they're all very, very good with it. (I also happen to like it with raisins and peanut butter, a childhood taste for ants on a log that I have
never
quite outgrown!)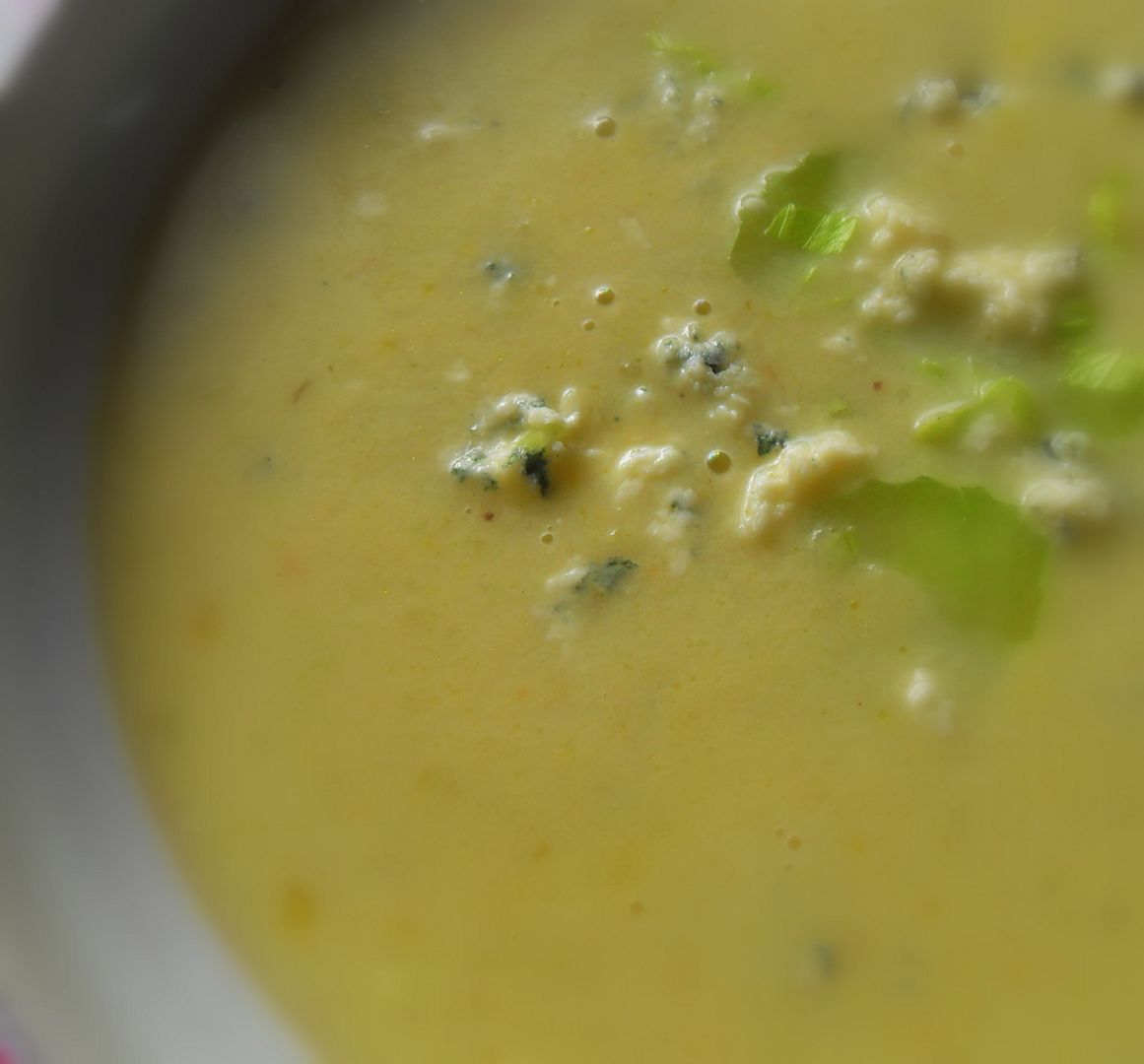 Any hoo . . . the cold wind and rain today begged for a hot soup to take the chill off. You can't get any finer than a Celery and Stilton Soup . . . fresh, rich and oh-so-good! We enjoyed a nice loaf of Sunflower Seed and Honey bread with ours.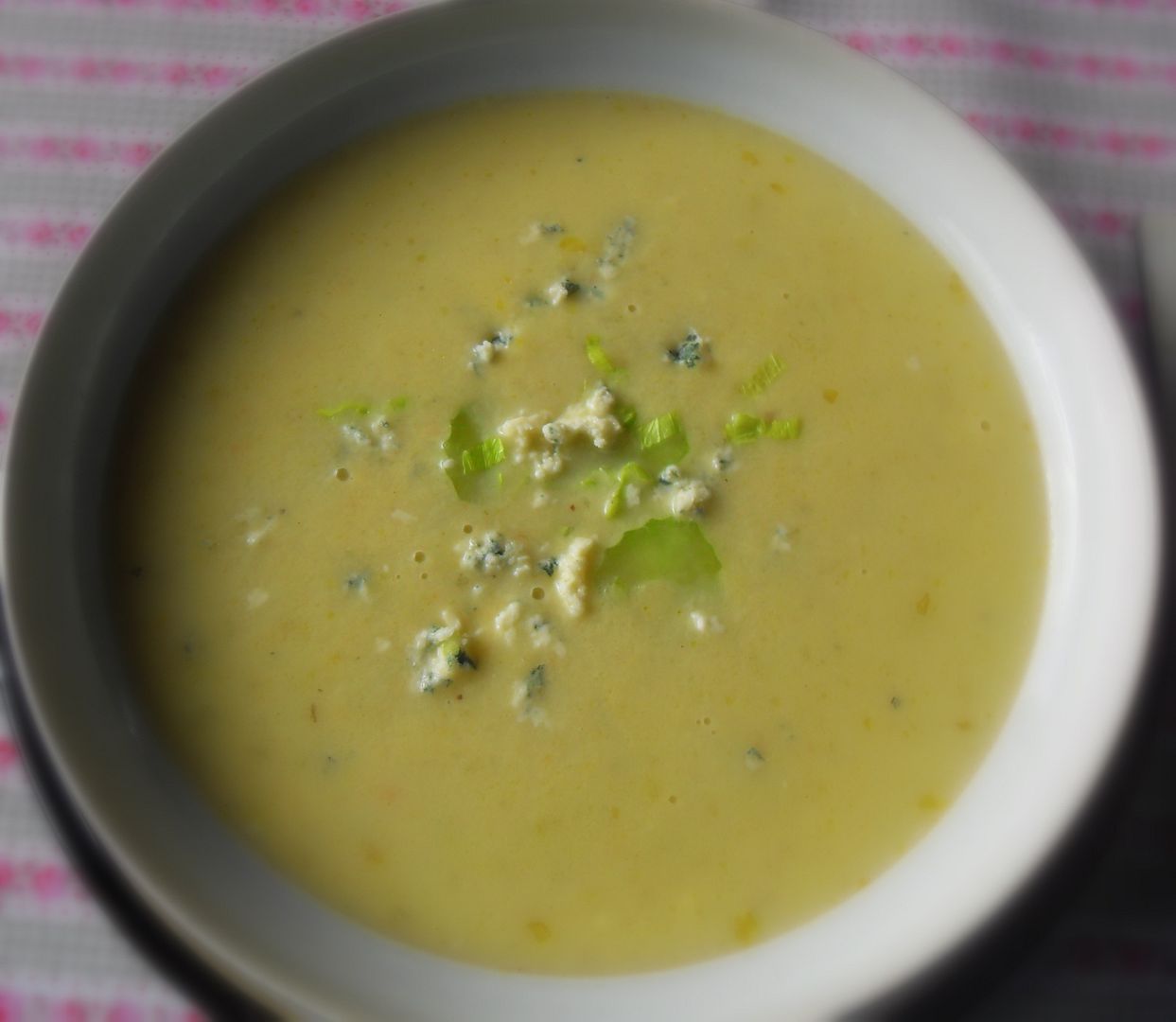 *Celery and Stilton Soup*
Serves 6
Printable Recipe
A delicious soup which takes advantage of the perfect pairing of celery and stilton, which are often eaten together. It has a fresh clean taste with a rich texture.
40g butter (3 TBS)
1 large onion, peeled and finely chopped
1 medium potato, peeled and cubed
1 whole head of celery, cleaned, trimmed and thinly sliced
1 1/2 pints vegetable stock (3 3/4 cups)
100g of Stilton cheese, crumbled (3 3/4 oz)
1/4 pint of single (light) cream (2/3 cup)
fine sea salt and freshly ground black pepper
Melt the butter in a large saucepan. Add the chopped onion. Cook over medium heat for about 5 minutes, stirring occasionally, without colouring, until the onions are softened. Stir in the potato and celery and cook for a further 5 minutes. Add the stock and bring to the boil. Cover and reduce the heat to a simmer. Cook gently for about 30 utes, until the vegetables are very tender.
Remove and blitz about 3/4 of the soup until smooth, then return it to the pan with the remainder of the soup. Bring back to the boil and then season to taste with some salt and pepper. Remove from the heat and stir in the cream. Reheat gently. Stir in the cheese, reserving a bit for the garnish. Serve hot, ladled into heated bowls with a crumble of cheese on top.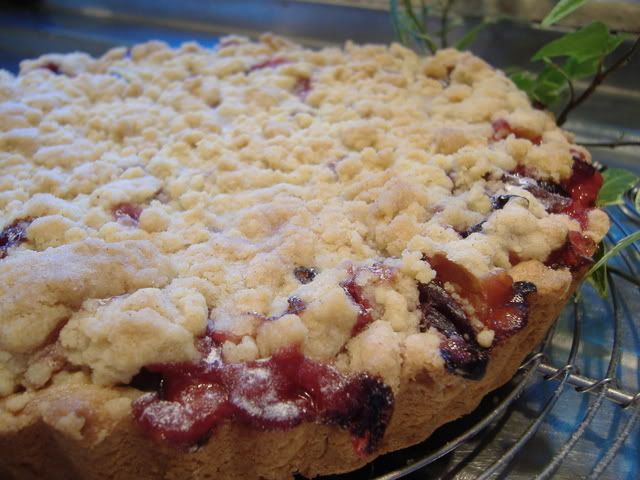 There's a delicious
Cardamom Scented Plum Cake
baking over in The Cottage today.