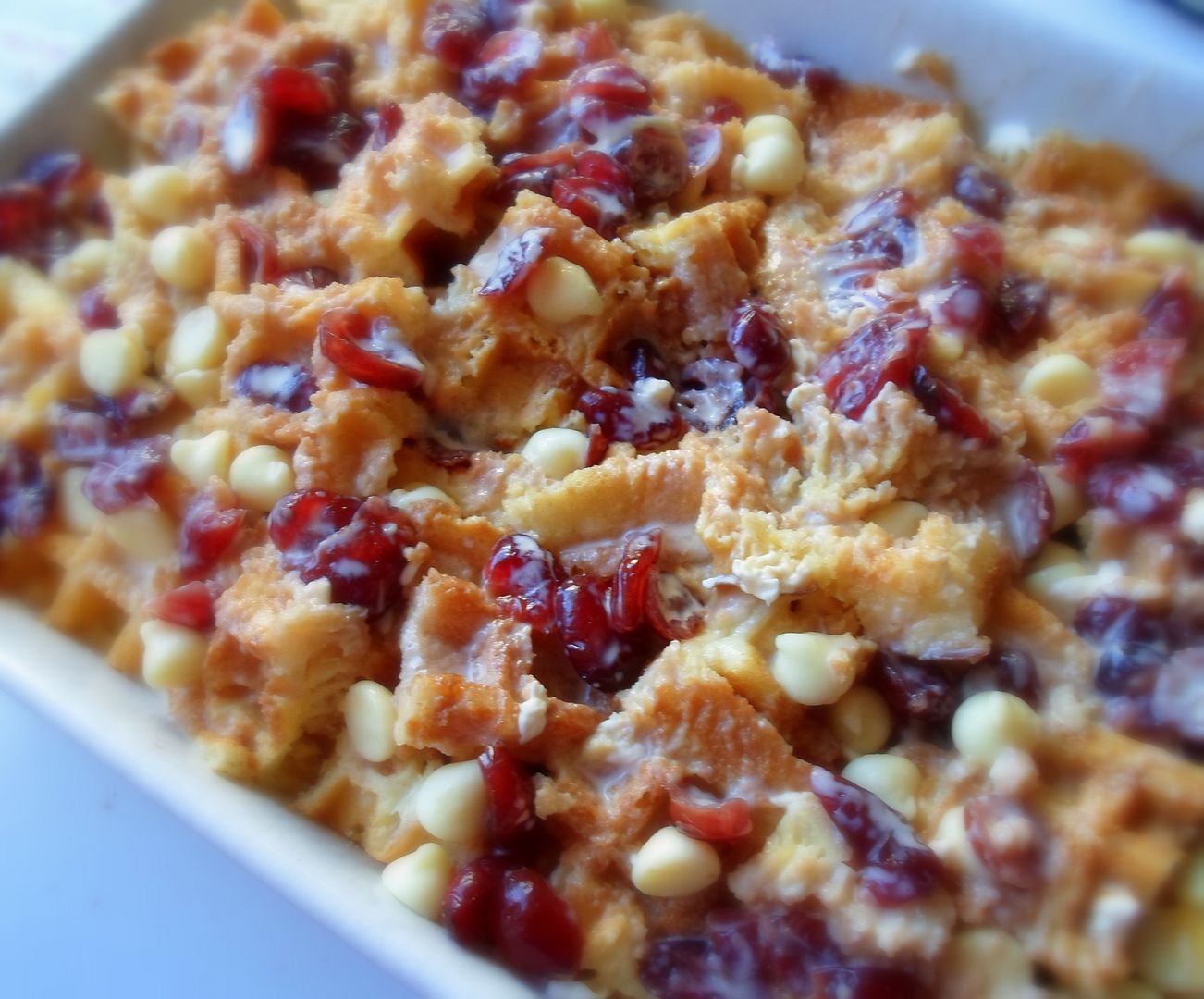 (Waiting to go into the oven.)
The Toddster and I discovered a 99p store the other day at our local trading estate. I am sure it's been there for a few months, but we had never been in it until the other day. Everything in the shop is only 99pence, and not a penny more, and in some cases, even less.
There is a lot of tat in there admittedly, but there's also lots of name brand stuff in there too. It's quite amazing. We ended up going twice this week.
I picked up packages of waffles the other day, with 8 in a pack for . . . you guessed it, 99p a pack. I couldn't resist, so I bought several packs . . . and then when I got them home, I thought . . . what am I going to do with all these waffles???
(Fresh out of the oven.)
It's crazy what you find yourself buying when it's a bargain. The number of times I've purchased all the buy one get one free deals at the grocery store is nobody's business . . . things I wasn't even shopping for, but . . . meh . . . it's free! I'm trying to do better with that now, truly I am. It's not really a bargain if it's something you weren't going to buy in the first place!!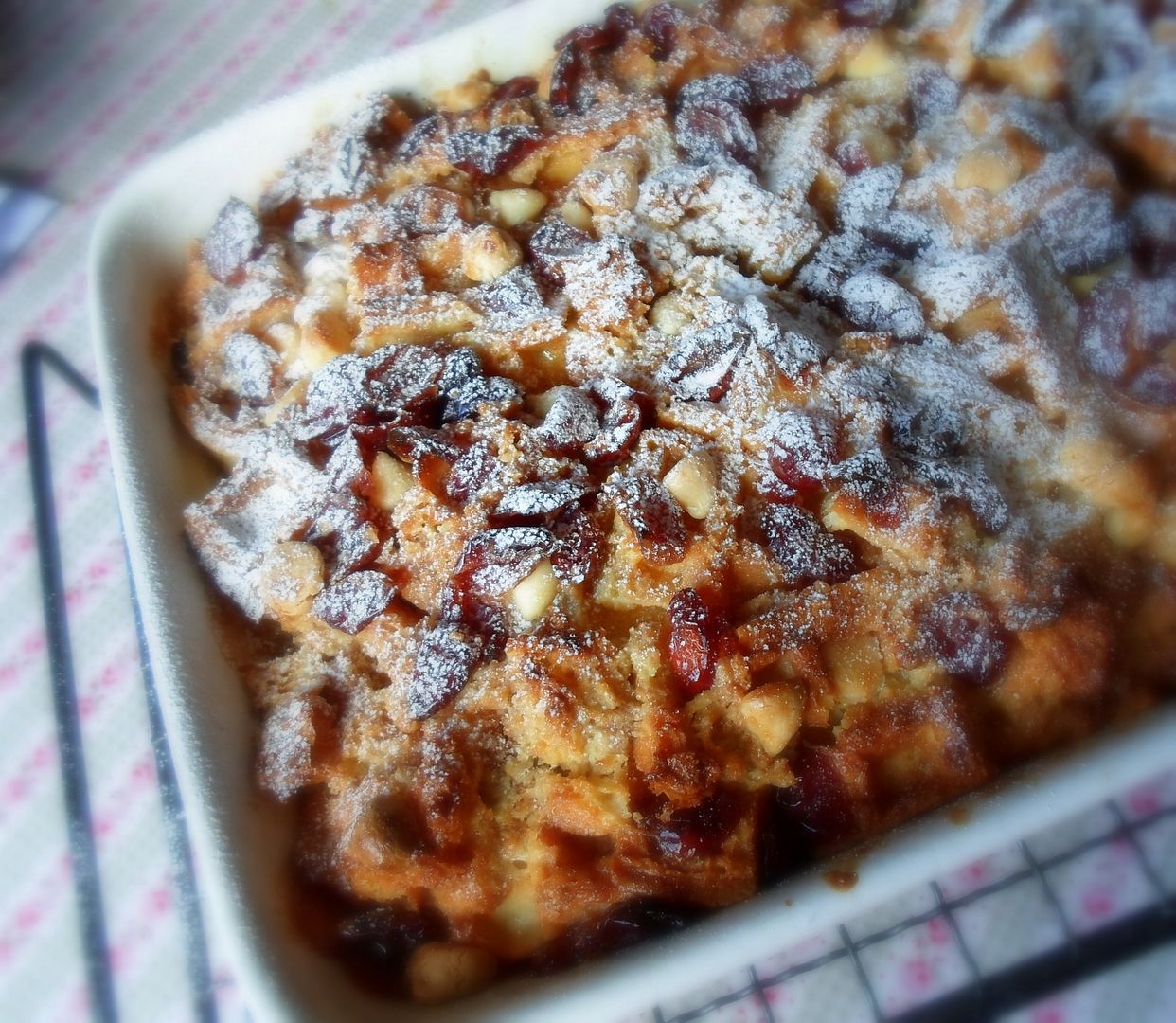 (Dusted with Icing Sugar)
So anyways, I found myself with several packs of the waffles and we can only eat so many . . . and so I sat there and tried to think of something I could make with some of them that wasn't "waffle-ee!" They are kind of like a cross between cake and bread . . . and pancakes . . . perfect dessert material, and so . . .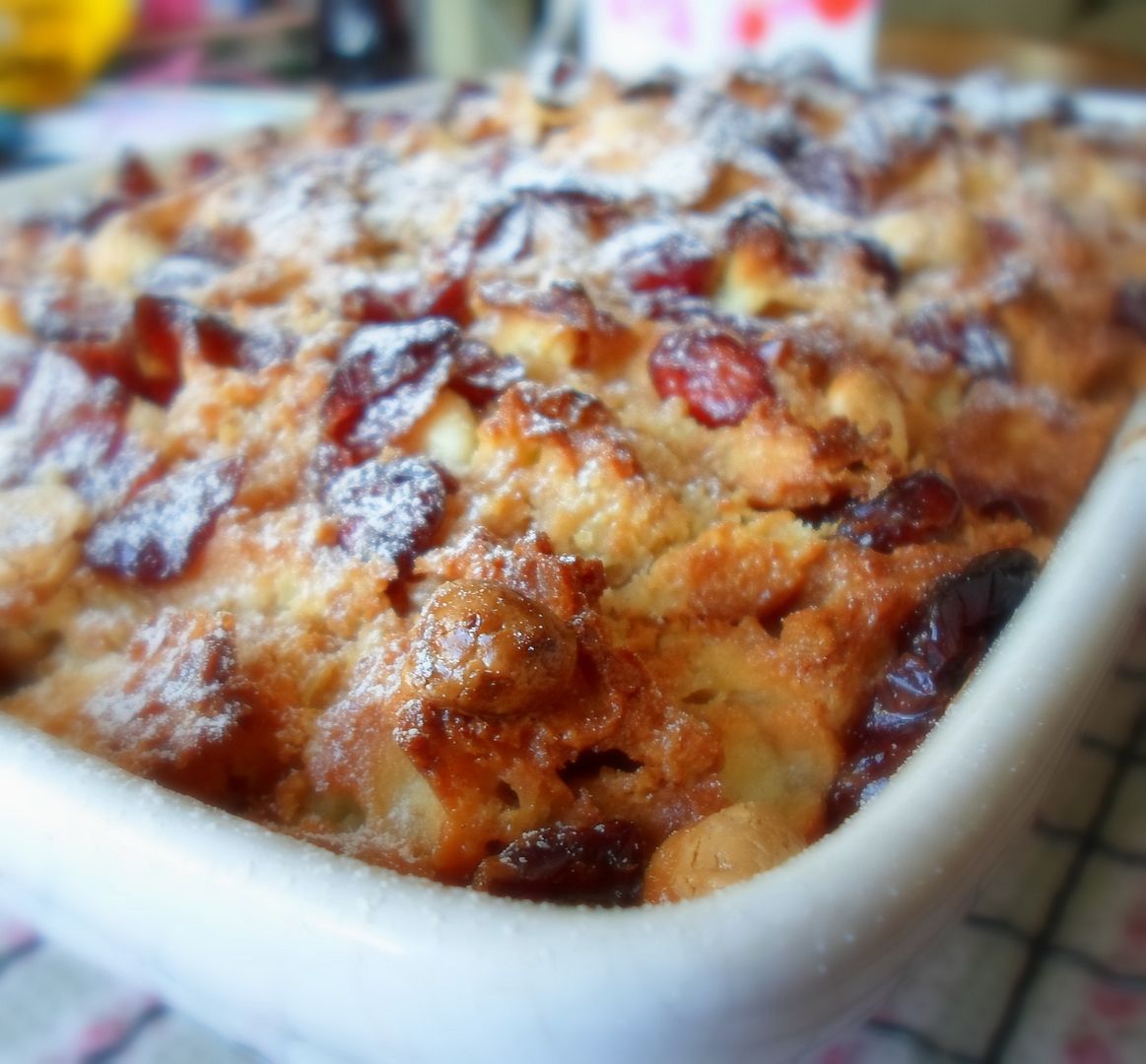 I made a type of bread pudding with them. Not just any bread pudding though. You know me . . . I like things to be a bit different, kind up charged up if I can.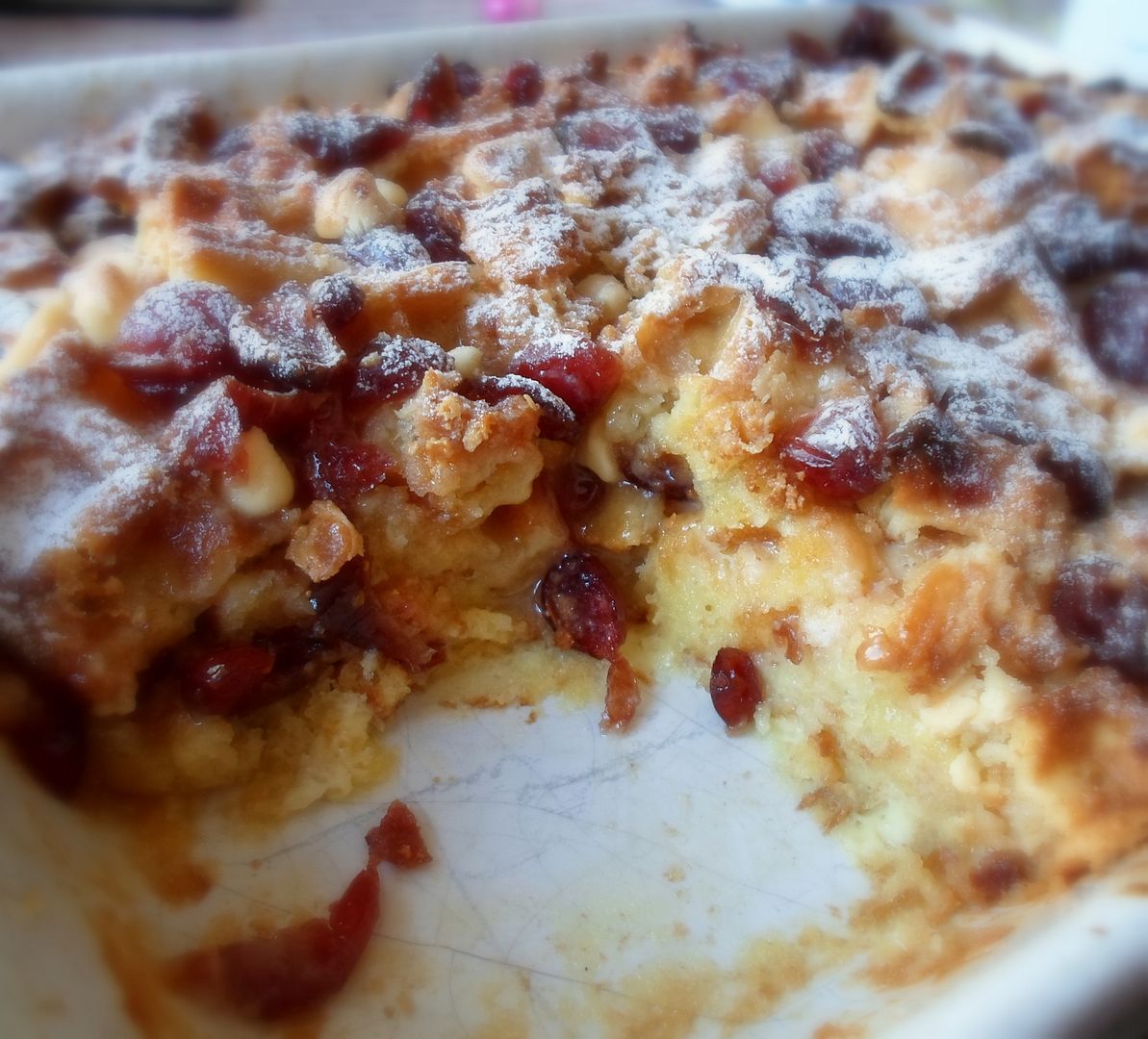 Last month I bought a HUGE bag of dried cranberries at Costco . . . another one of those deals I couldn't resist . . . we love cranberries and I like the dried ones in my morning oats from time to time. So I decided that I would try to incorporate some of them into this pudding.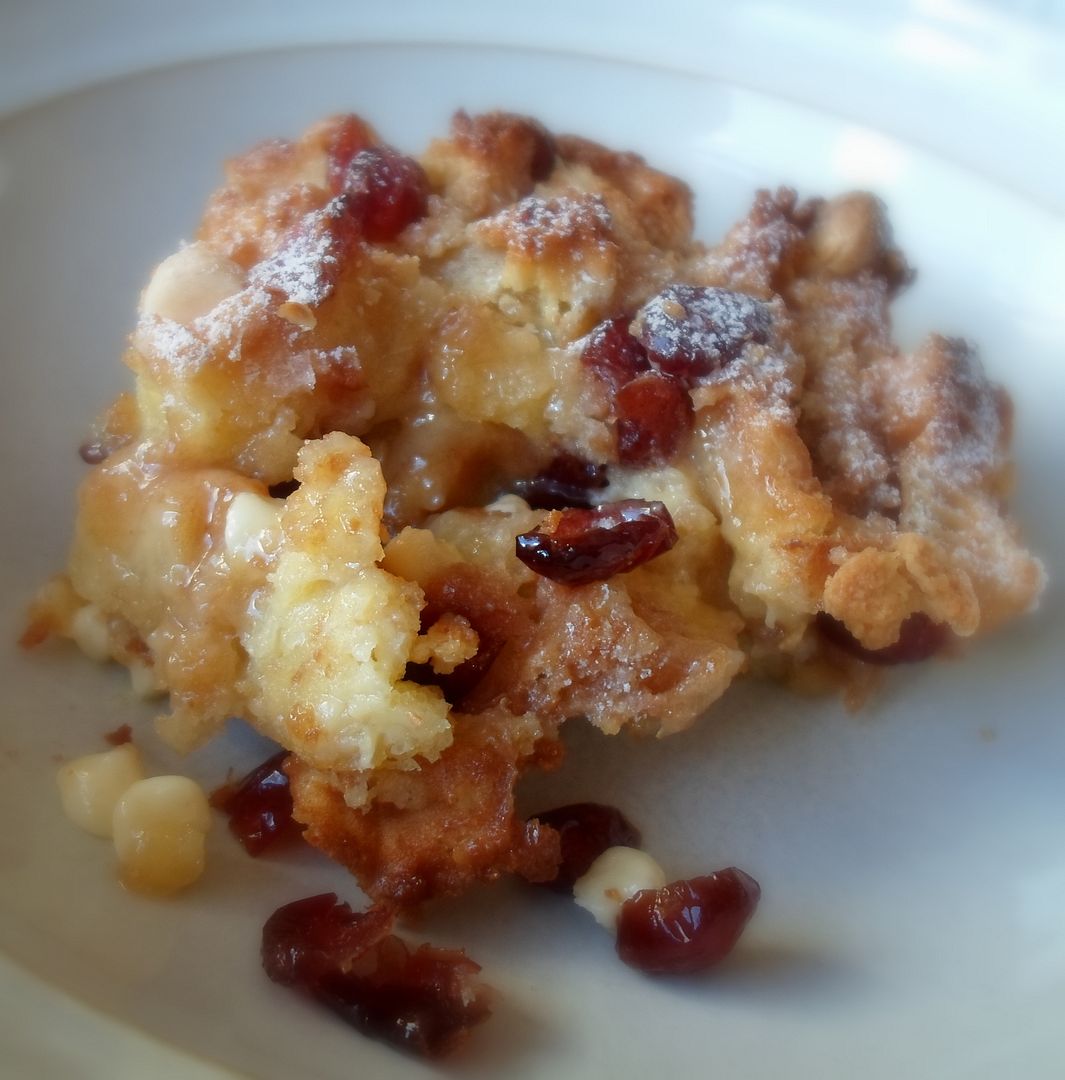 Cranberries and white chocolate go really well together, and so I decided to use some white chocolate as well . . . and well . . . my favourite type of sweet loaf is Cranberry and orange, and so I used this flavor as well. I macerated the cranberries in Orange Liqueur and orange juice to plump them up a bit. Fabulous!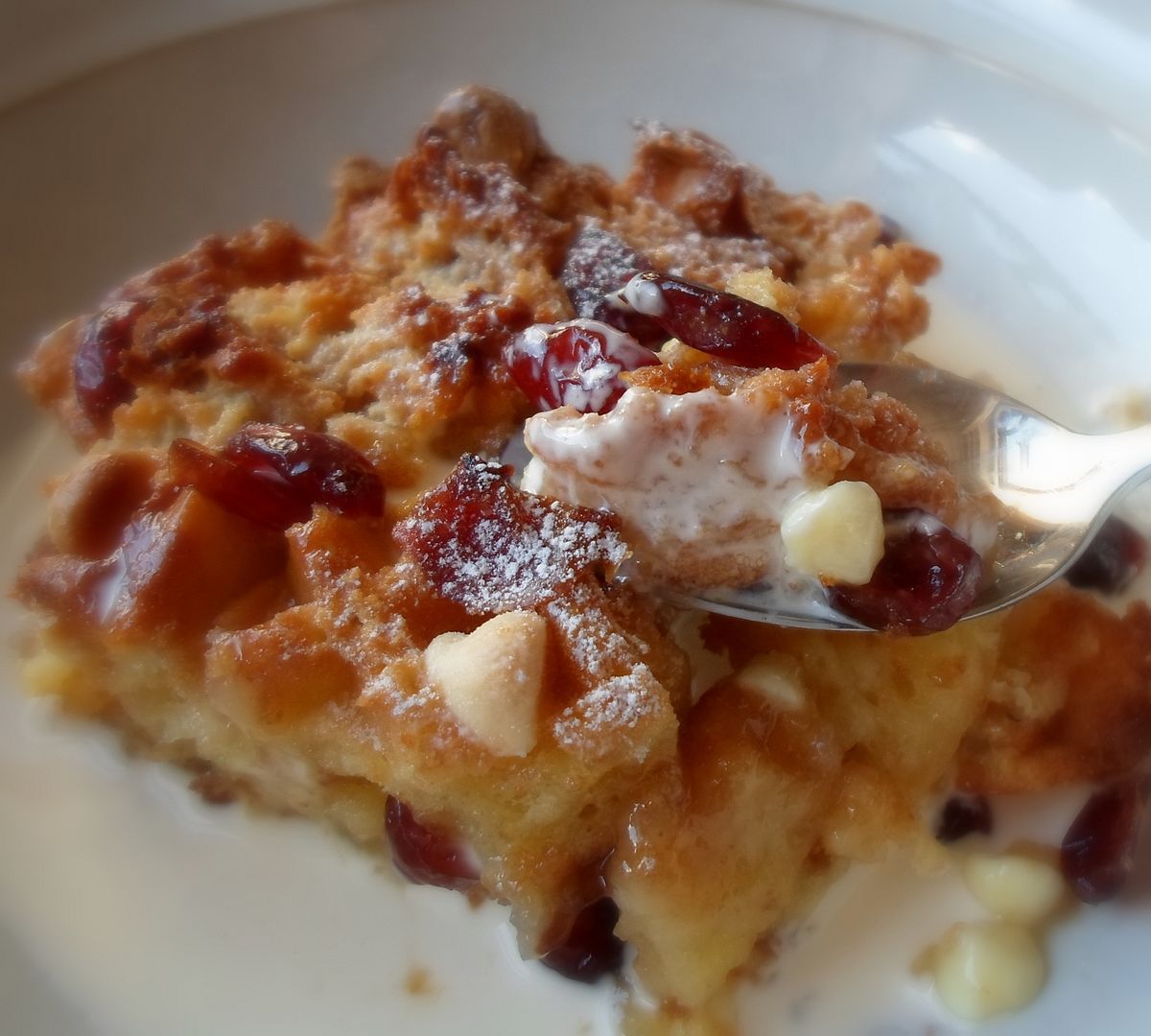 Altogether this worked very, very well. Almost too well. I haven't been able to keep my fork out of it ever since it came out of the oven. I keep digging in for . . . just one more bite. It seriously needs to be locked up!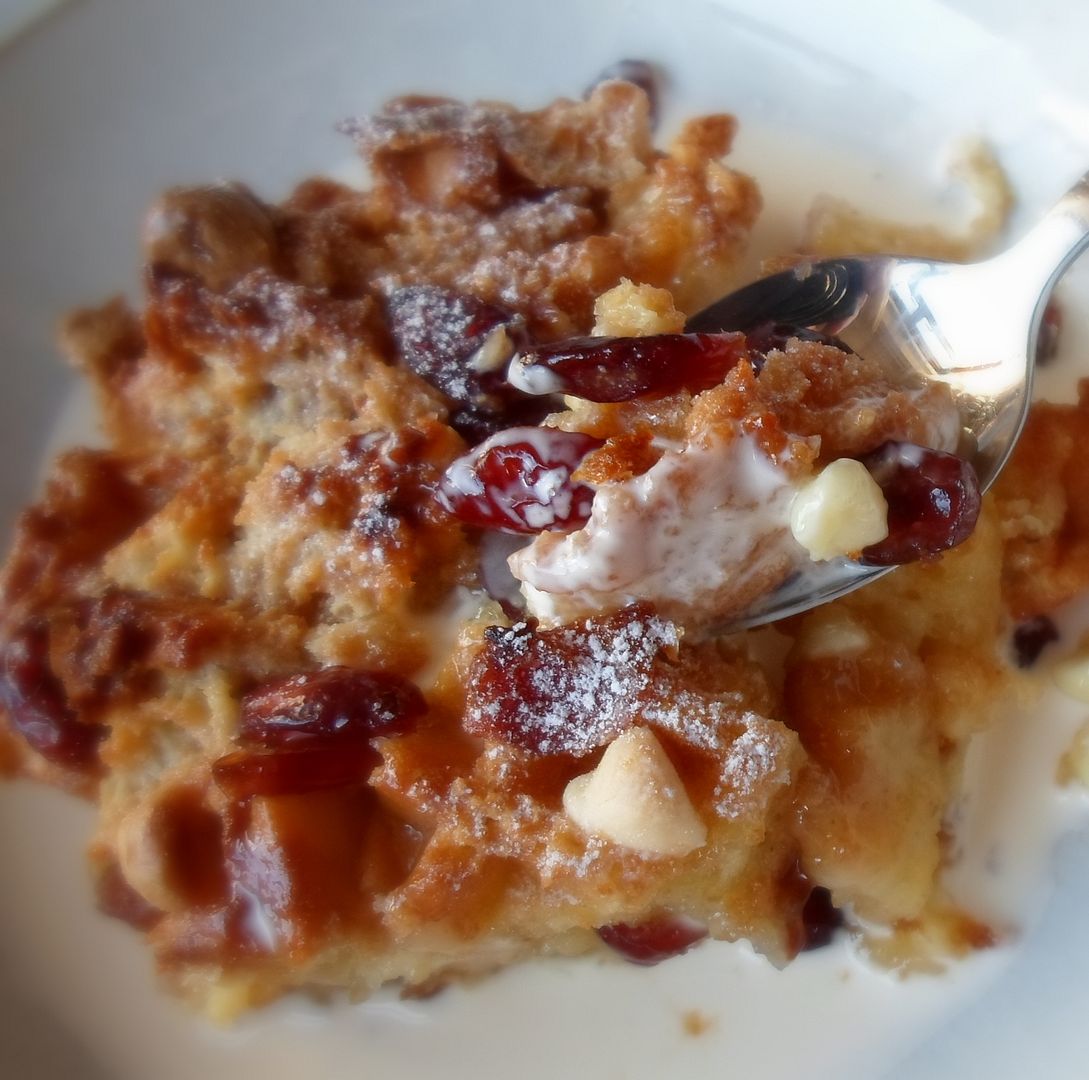 In other words . . . to die for.
I think you'll find I'm right when I say it is pretty near impossible to resist. This may be the best "bread" pudding I've ever made!!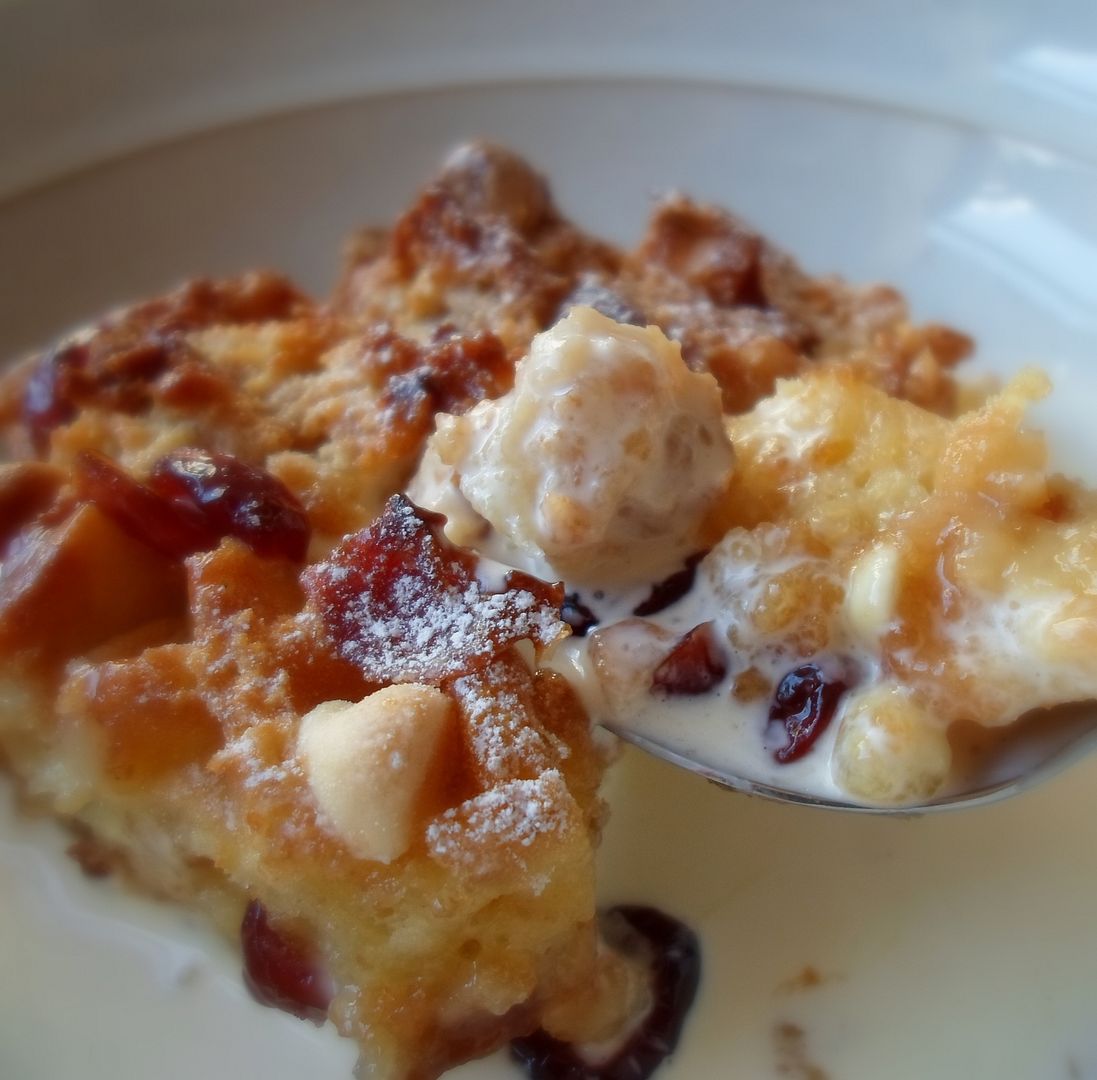 But don't just take my word for it. Try it out for yourself . . . just remember . . . you've been warned!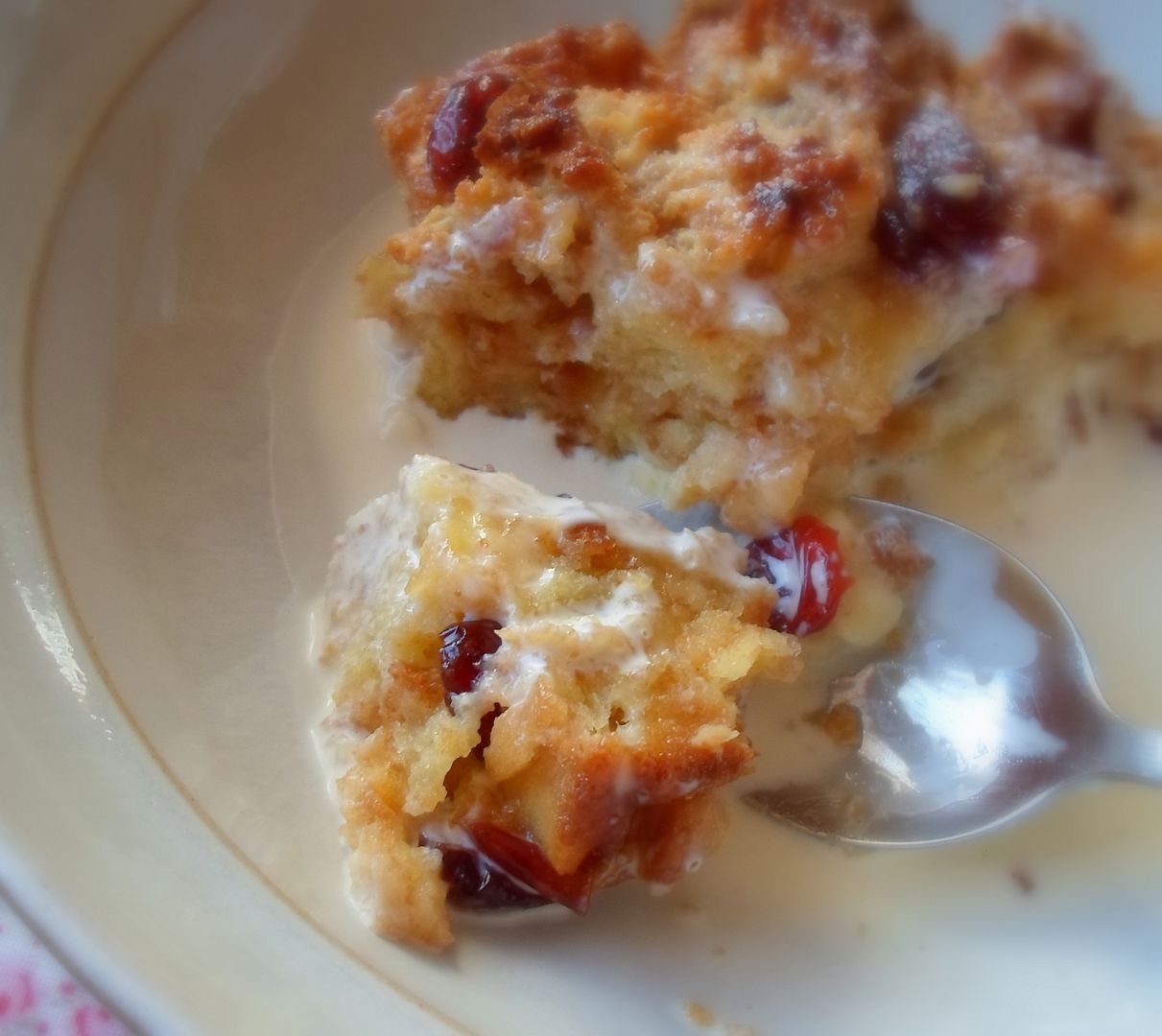 *Cranberry and White Chocolate Waffle Pudding*
serves 6 to 8
Printable Recipe
This may be the best pudding you have ever baked or eaten. You have been warned. This is very hard to resist.
450g of waffles (about 14)
150g of dried sweetened cranberries (1 cup)
1 TBS orange flavored liqueur
200g of good quality white chocolate, chopped (about 1 1/4 cups)
55g of golden caster sugar (1/4 cup)
1 heaped TBS of plain flour
3 large free range eggs
the juice and finely grated zest of one orange
500ml of double cream (2 cups)
sifted icing sugar to dust
Preheat the oven to 170*C/325*F/ gas mark 3. Butter a medium sized glass oven dish. Set aside.
Put the cranberries into a microwave proof bowl, along with the orange liqueur and orange juice. Heat on high for one minute. Stir and set aside to infuse for 10 minutes. Drain the cranberries, reserving the juices.
Cut the waffles into 1 inch cubes. Place half of the waffle cubes in the prepared baking dish. Sprinkle with half of the infused cranberries and the chopped chocolate. Top with the remaining waffle cubes. Sprinkle with the remaining chopped chocolate and cranberries. Drizzle the juices over all.
Whisk together the flour, orange zest and sugar in a bowl to combine. Whisk in the eggs and cream until thoroughly combined. Pour this mixture evenly over the waffles. Gently press the waffles down to help absorption. Let stand for 10 minutes.
Bake in the heated oven for 35 minutes, or until golden brown.
Dust with icing sugar and serve warm, spooned out into bowls along with cream or ice cream.