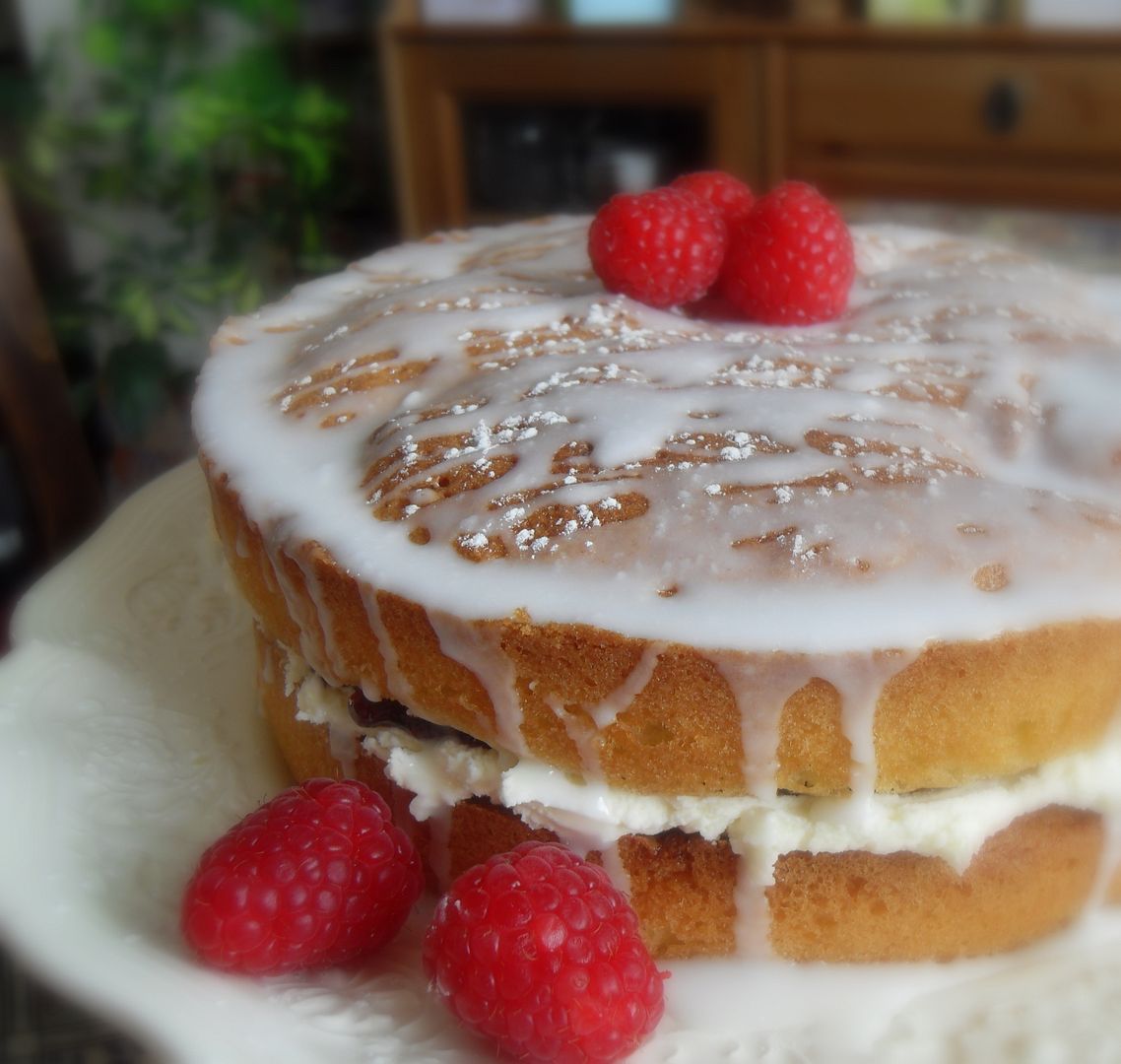 Today is the day I turn 63. However did that happen? Wasn't I just 16 a few days ago? I don't know how it happened, but it has and there is no lamenting it.
I am 63. This is the cake I make myself every year for my Birthday. Raspberry Celebration cake. It makes the aging go down a tiny bit easier.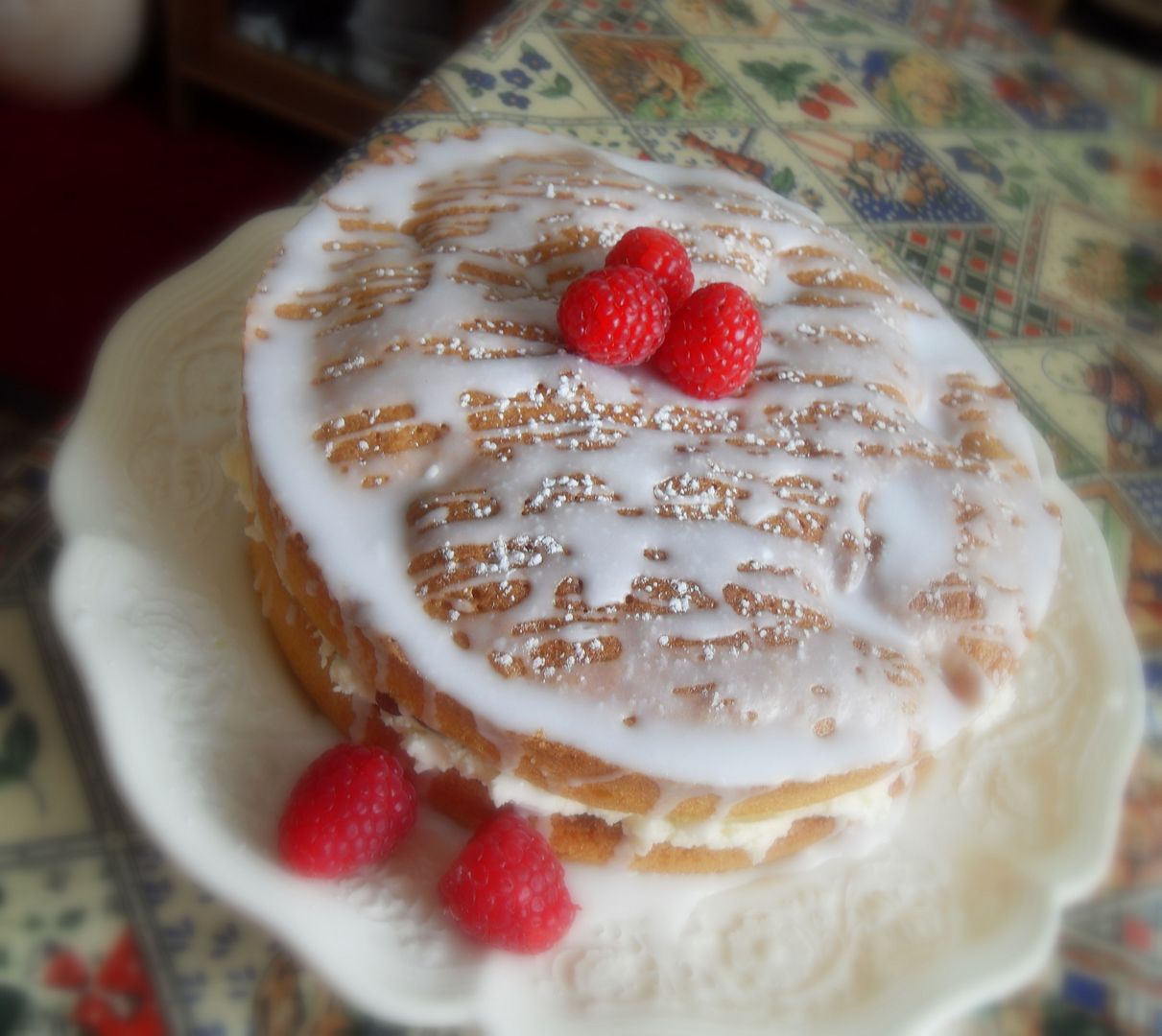 Every year I say I'm not going to bake myself a cake . . . but then, I beak down and baked one anyway. I have lots of things to celebrate after all.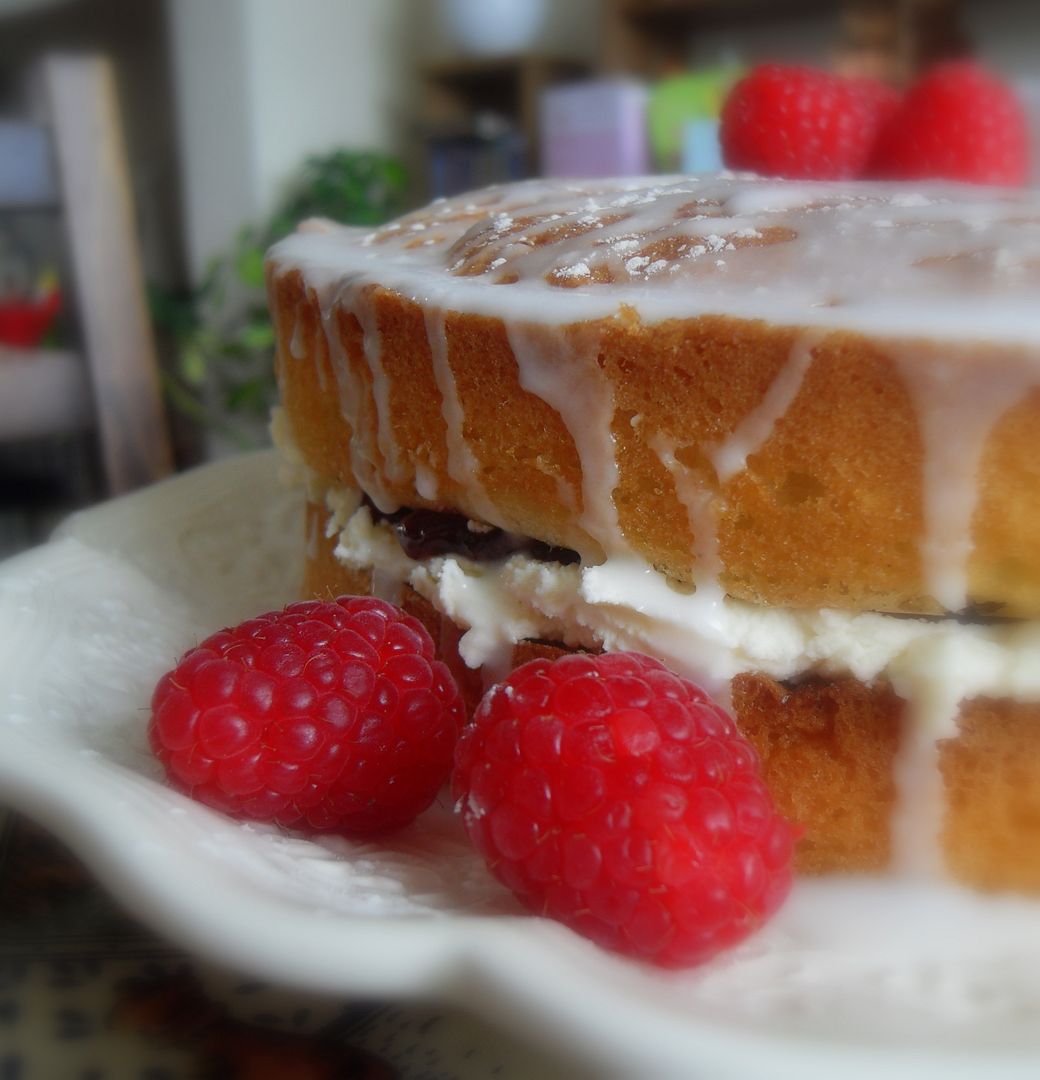 My Birthday (of course!) for one. I reckon every year after fifty five is a milestone. (Even if the Queen doesn't send me a card.)


A clean bill of health from my Doctor! (Blood Glucose levels 4.1, blood pressure 120/78, Iron Levels normal.) It's all good. Yes, I do need to lose weight, but . . . one thing at a time!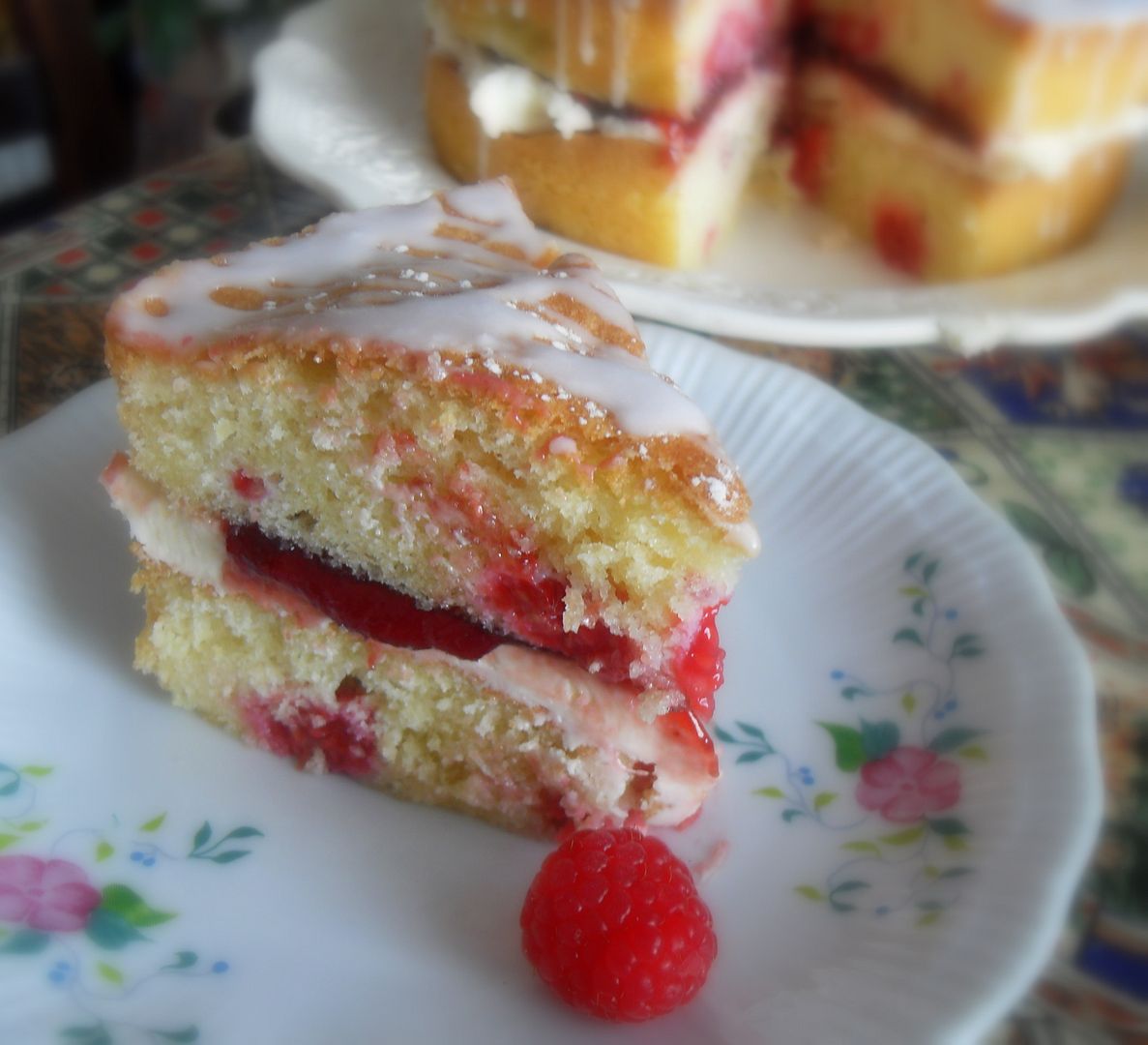 And the anniversary of the arrival of a furry little bundle of joy named Mitzie. (Eight years today!)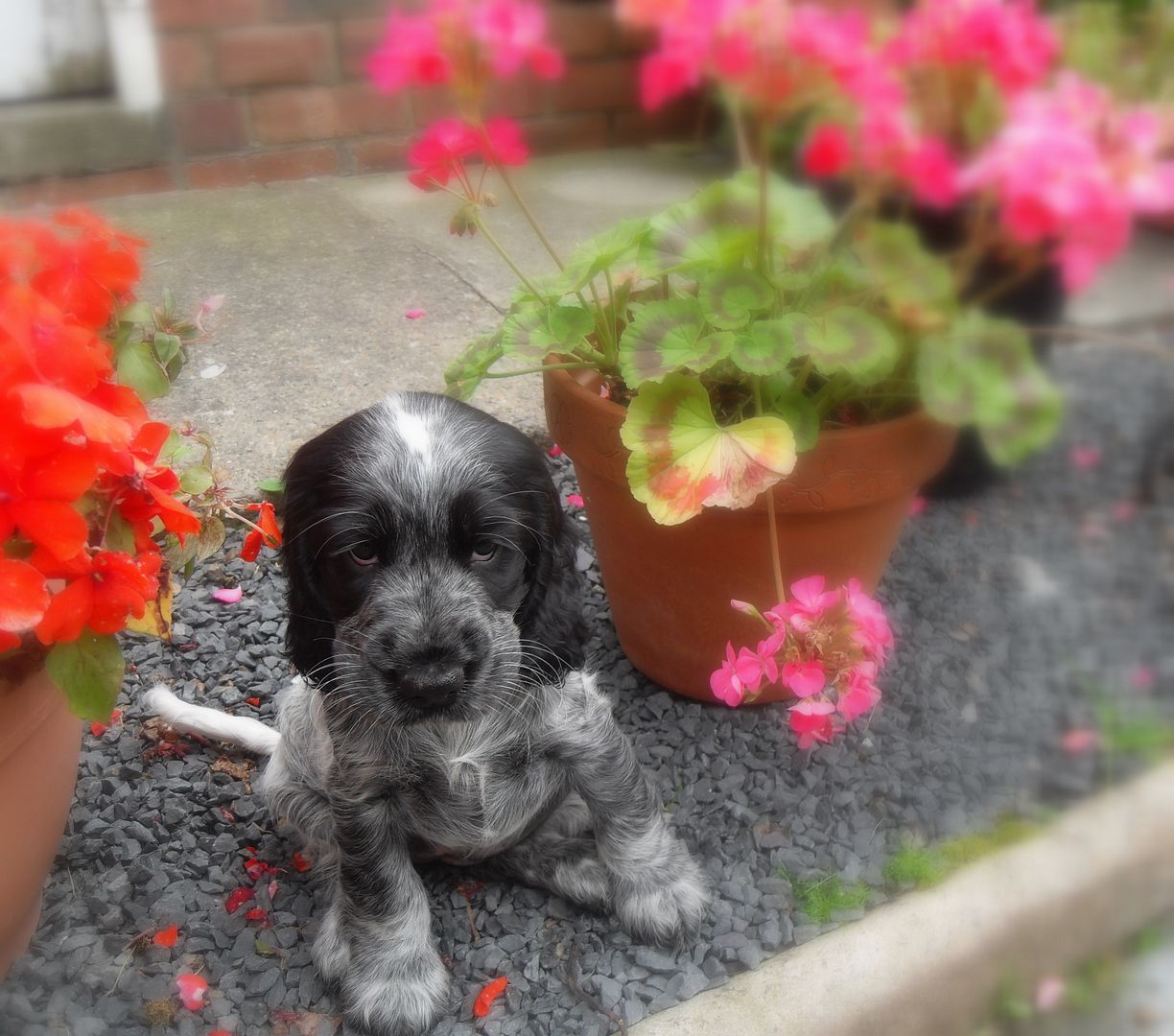 Life is good and so is this cake. A deliciously buttery sponge, filled with fresh raspberries and baked into two moist layers.
Sandwiched together with a lovely vanilla butter cream icing and some seedless raspberry jam, and then drizzled with more sweetness. This is one very moreishly scrummy cake.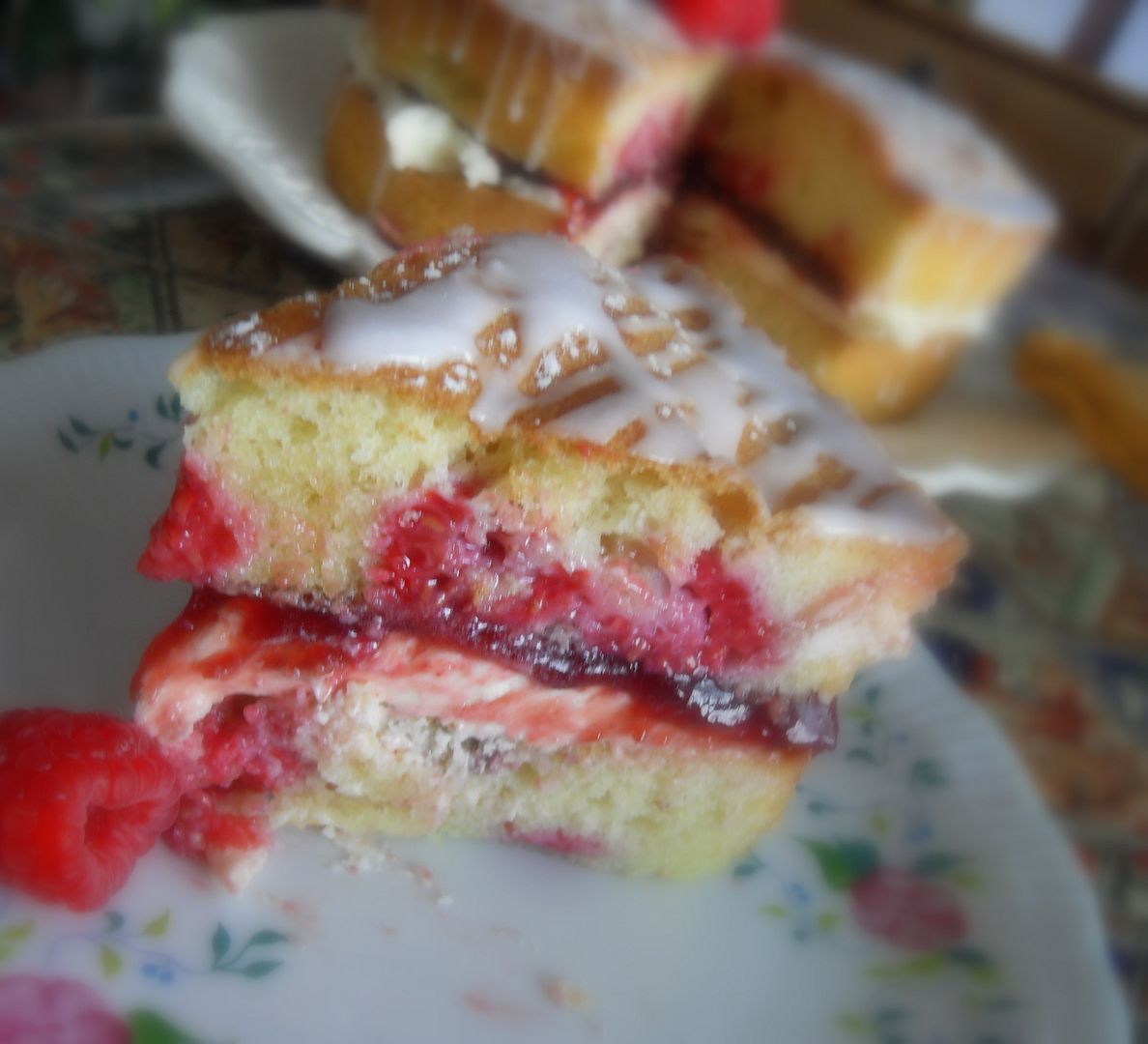 It won't help my sugar levels, but I reckon one thin slice won't hurt and we will be having a houseful of missionaries over later today to polish off the rest!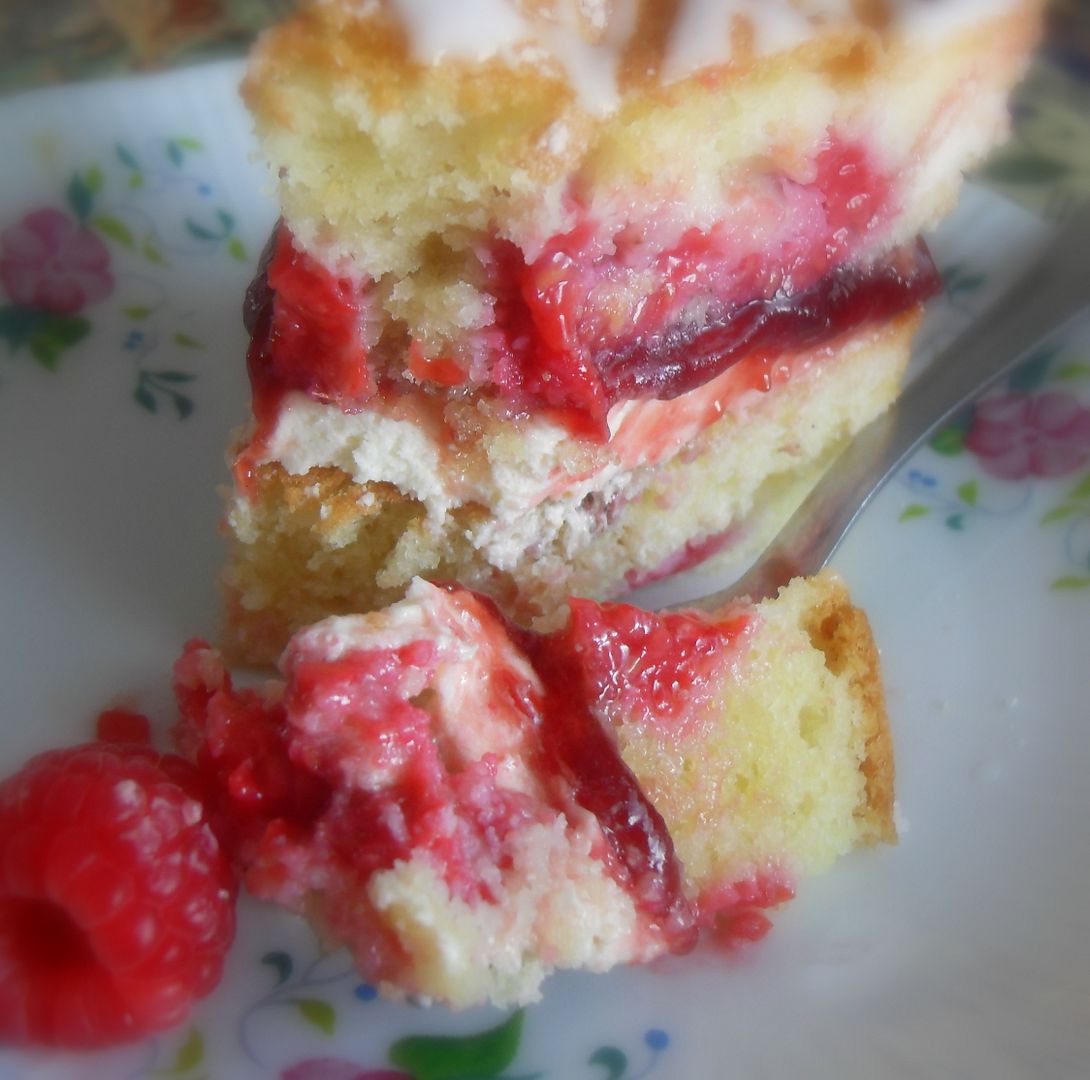 shhh . . . don't burst my bubble!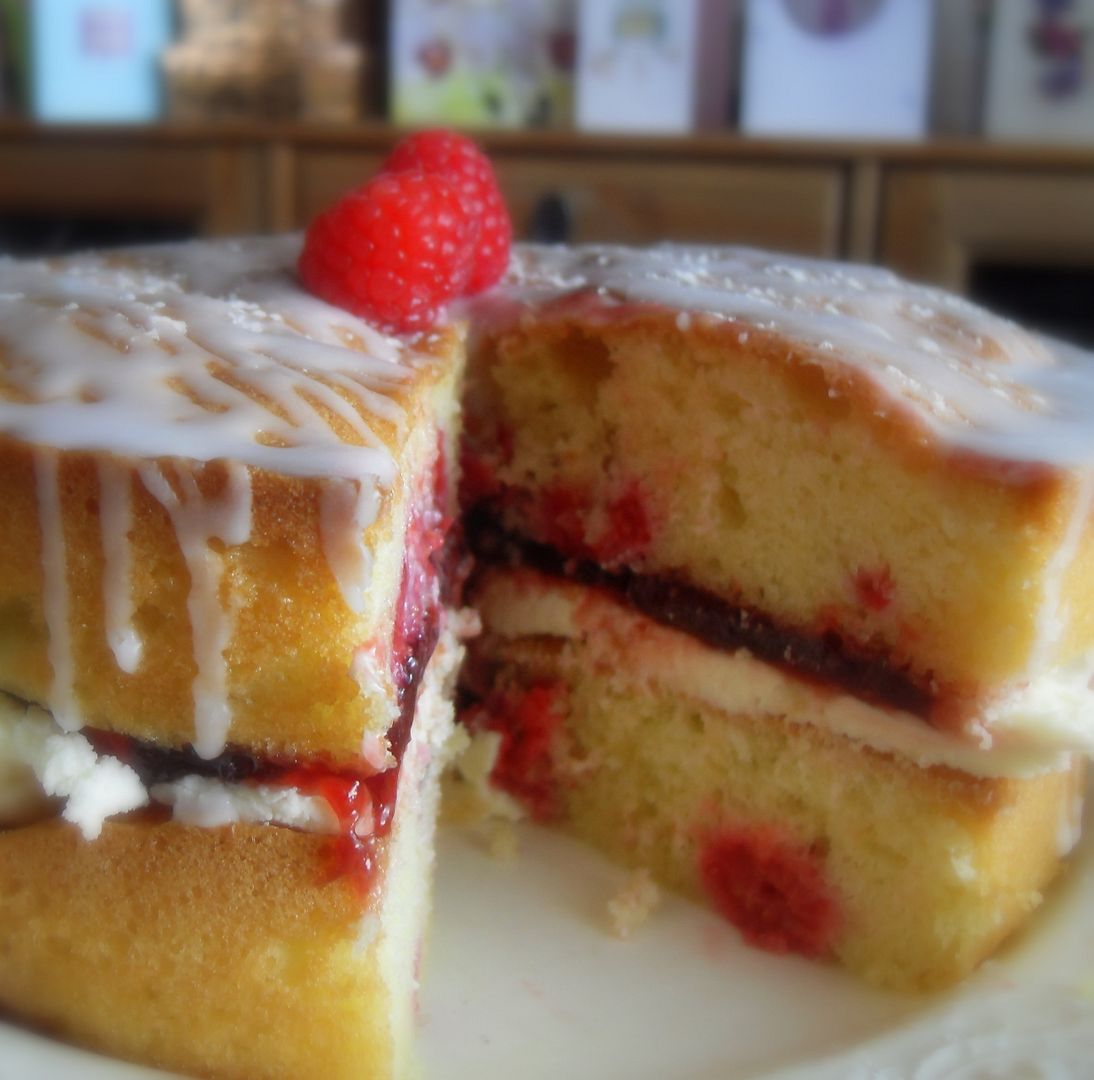 *Raspberry Celebration Cake*
Cuts into 12 scrummy slices
Printable Recipe
This is the cake I always bake for summer birthdays. A light moist sponge, filled with lovely raspberries, butter cream icing and seedless raspberry preserves. Top with a sweet glaze and serve with more raspberries.
For the Cake:
175g of caster sugar (3/4 plus 1/8 cup)
175g of butter, softened (13 TBS)
4 large free range eggs, separated
100g self raising flour (a scant 3/4 cup)
1 tsp baking powder
100g ground almonds (1 scan't cup)
a few drops of almond extract
125g of fresh raspberries (a heaped cup)
For the buttercream:
75g of butter, softened (1/4 cup approx.)
125g icing sugar, sifted (about 3/4 cup)
few drops vanilla
For the glaze:
100ml icing sugar sifted (1/3 cup approx.)
water to thin
Also about 4 heaped dessertspoons of seedless raspberry jam
Preheat the oven to 180*C/350*F/Gas mark 4. Butter two 8 inch sandwich cake tins. Line the bottoms with parchment paper. Set aside.
Cream together the butter and sugar until pale and fluffy. Beat in the egg yolks. Sift the flour and baking powder over the creamed mixture and then fold in using a metal spoon. Fold in the ground almonds and exract. Fold only until all traces of the flour have disappeared.
Beat the egg whites until they just hold their shape. Fold them in gently, by thirds, being careful not to overmix and lose the lightness of the whites. Lightly fold in the berries. Divide between the two prepared cake tins and level off carefully.
Bake in the heated oven for 30 to 35 minutes, just until they test done. A toothpick inserted in the centre should come out clean and they should spring back when lightly touched on top.
Remove from the oven. Let cool in the tins for five minutes, then tip out onto wire racks, peel off the baking paper and allow to cool completely.
Make the buttercream by beating together all the ingredients until smooth and creamy.
Place one cake, bottom side up on a cake plate. Spread completely with all the buttercream. Spread the raspberry jam over top of the buttercream and then top with the other cake layer, placing it right side up. Whisk together the icing sugar for the glaze and enough water to make a smooth drizzable mixture. Drizzle decoratively over the top of the cake. Allow to set, then dust with more icng sugar if desired.
Bon Appetit!