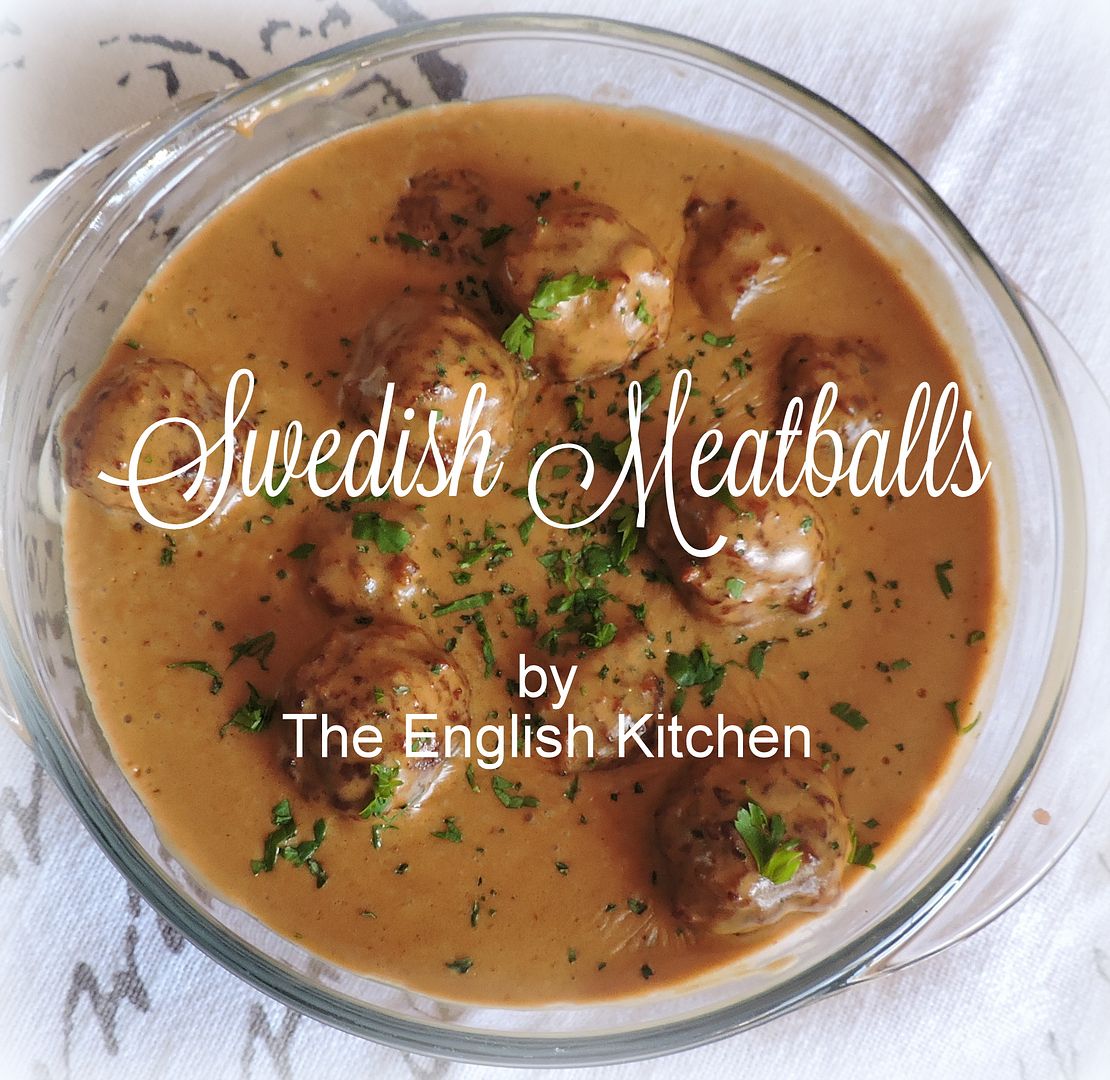 Believe it or not I have only ever been to Ikea once in my whole life. I went with a couple of mates to the one in Warrington a couple of years back. I do have lots of furniture in my house from Ikea, but it was all delivered.
The one time I did go, I had to try their Swedish Meatballs. I had heard so much about them, and they were pretty good, but I have to say . . . they weren't as good as my homemade ones.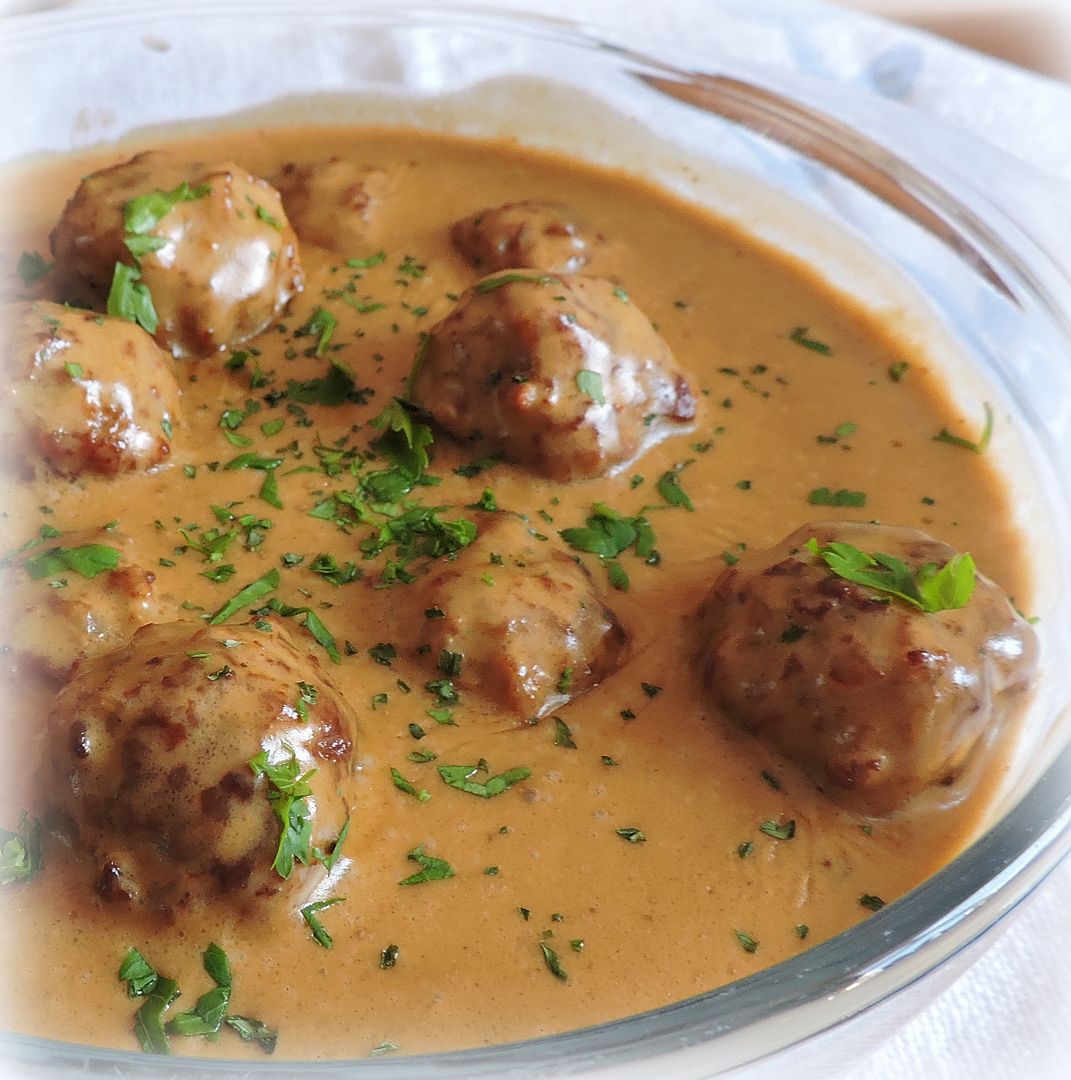 This is a mix of trial and error which began with a recipe from the Fannie Farmer Cookbook back in 1979. This was my base and throughout the years I have tweaked the recipe here and there and this is my final version and the one that I use all the time now.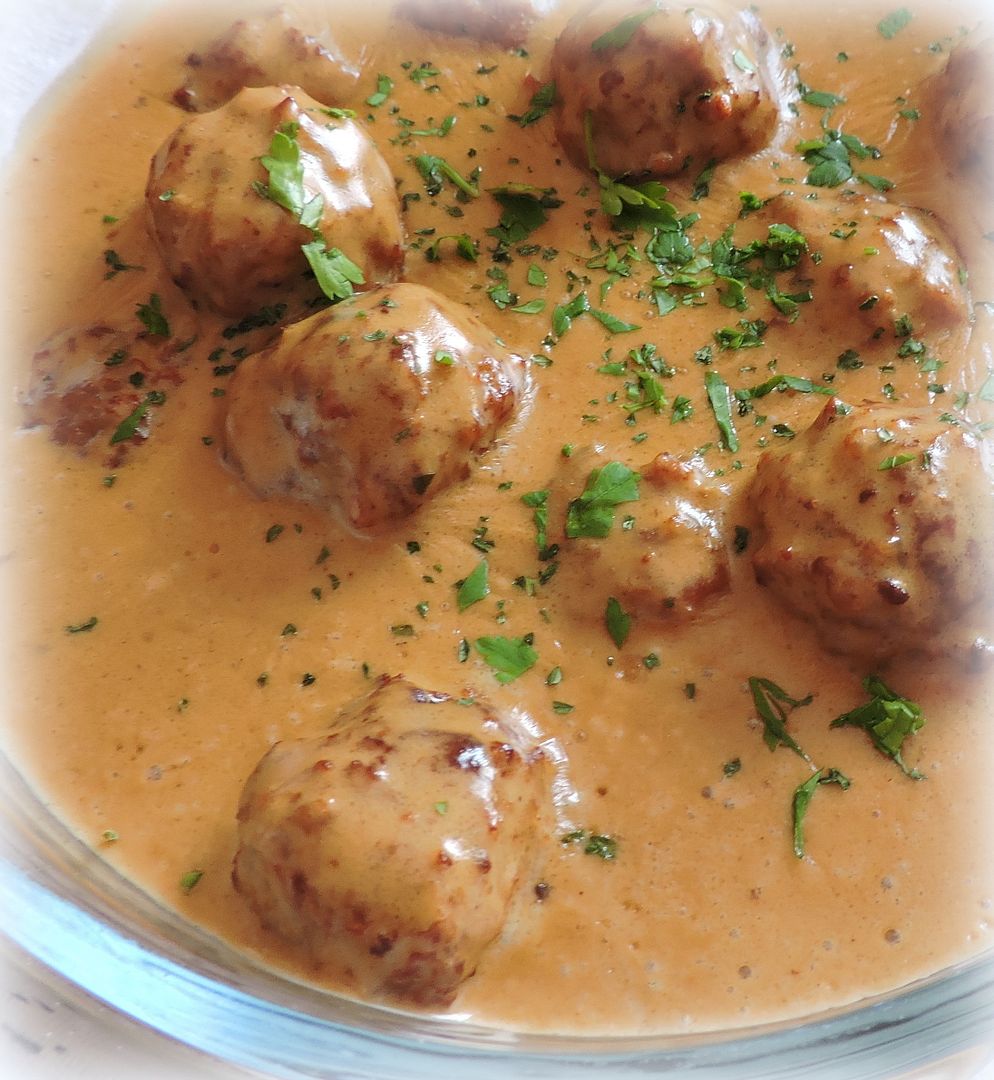 The end result is tender and flavourful meatballs . . . a mix of beef and pork and spices . . . whole wheat bread crumbs . . .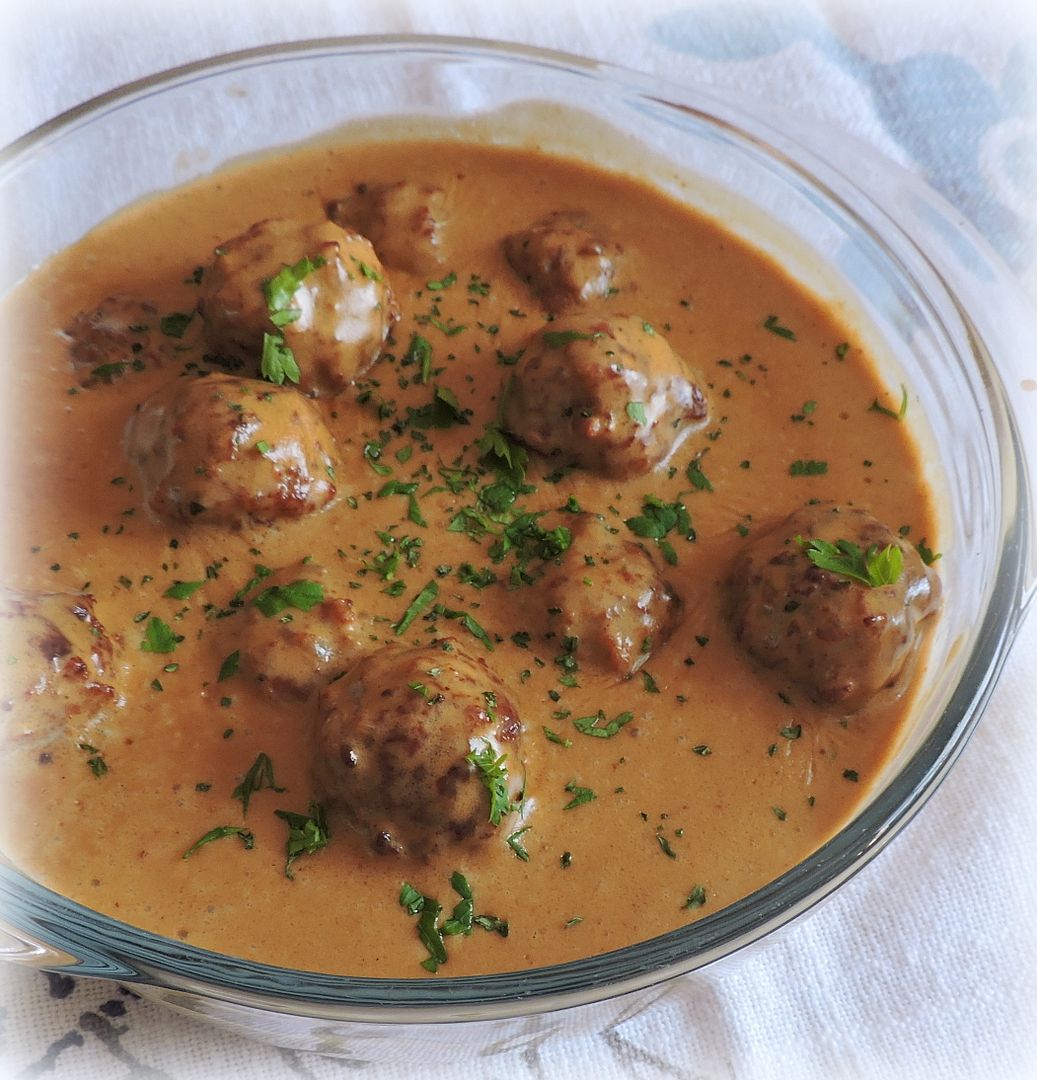 Browned and then simmered in a simple gravy in the oven, which is enriched during the final fifteen minutes of baking with some rich cream . . .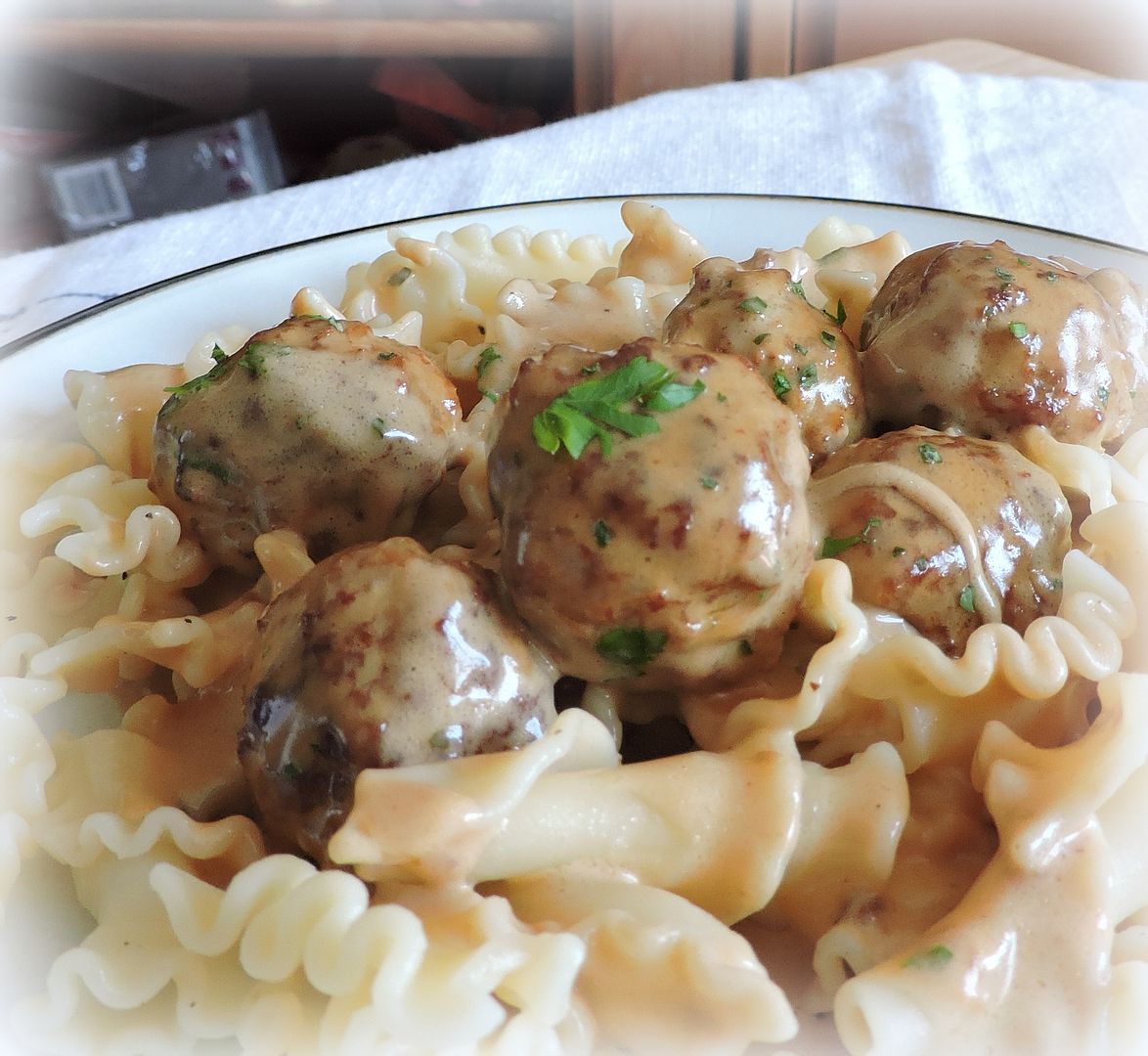 The gravy alone is to die for. And there's plenty of it. Can you ever have too much gravy?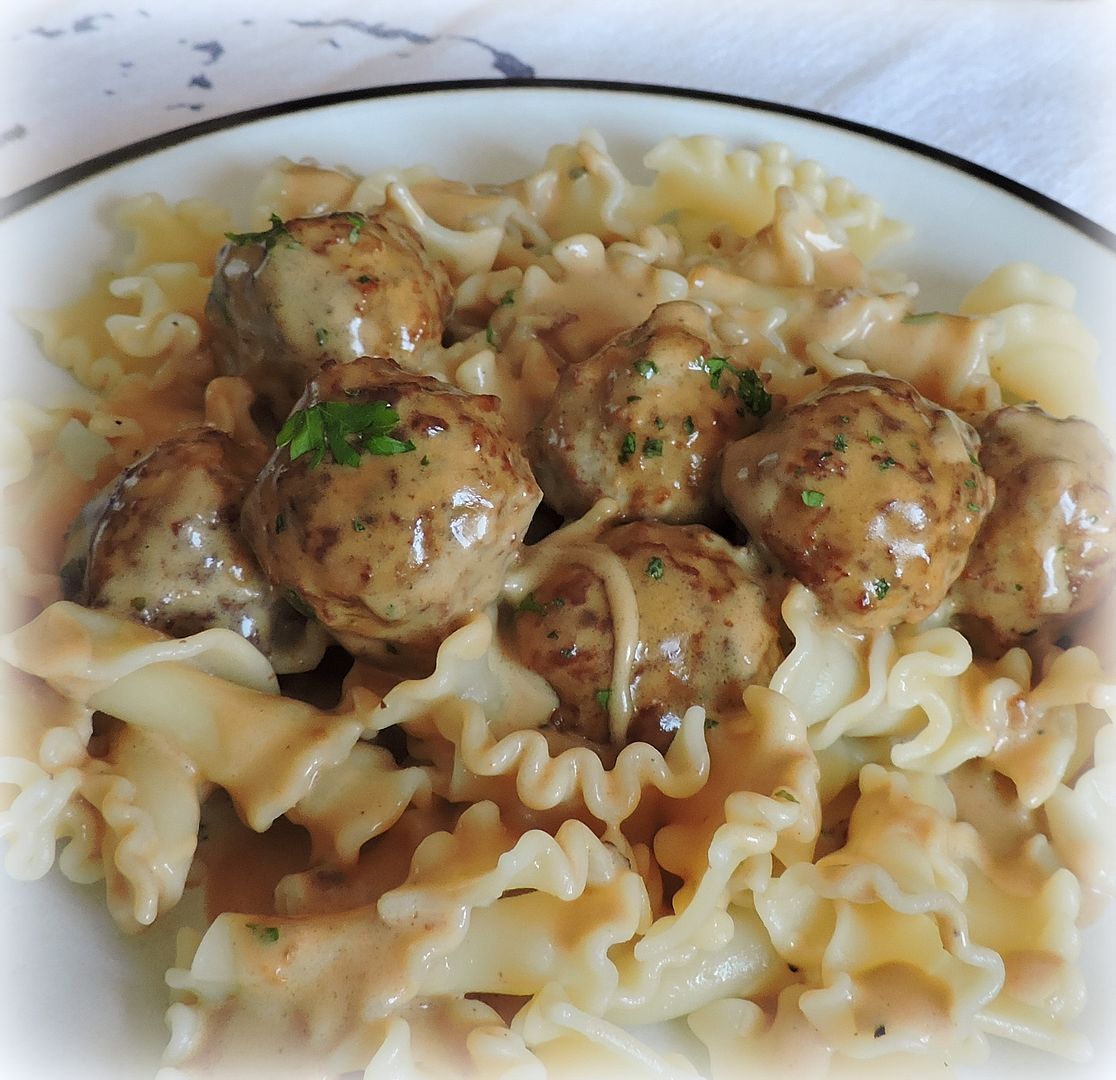 I think not. Mmmmm . . . moist, tender, flavourful meatballs . . . rich creamy gravy . . . served atop a nice pile of buttery noodles.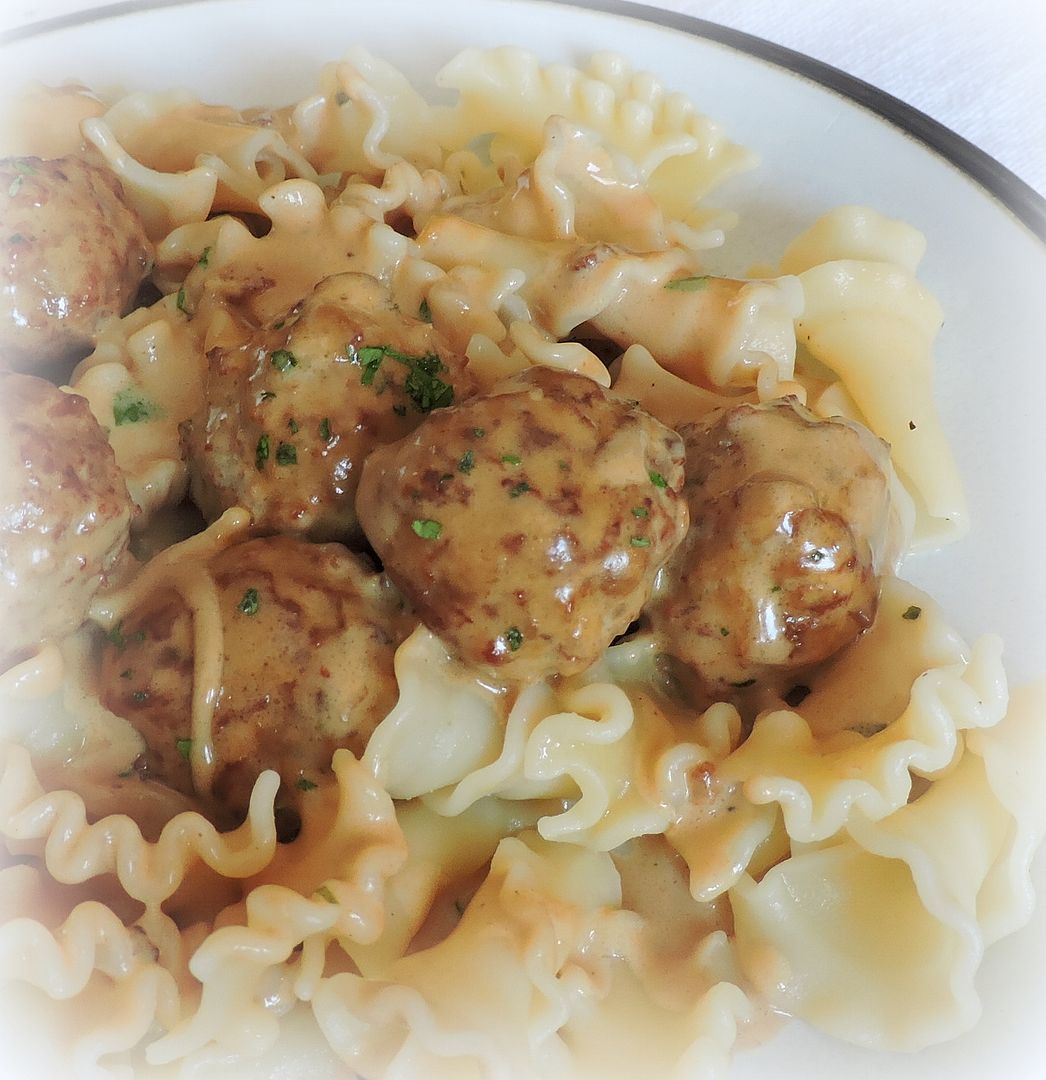 Of course Todd always has his with potatoes, which works well also. I hope you will give them a go. I would be surprised if you didn't think these were the best Swedish Meatballs ever.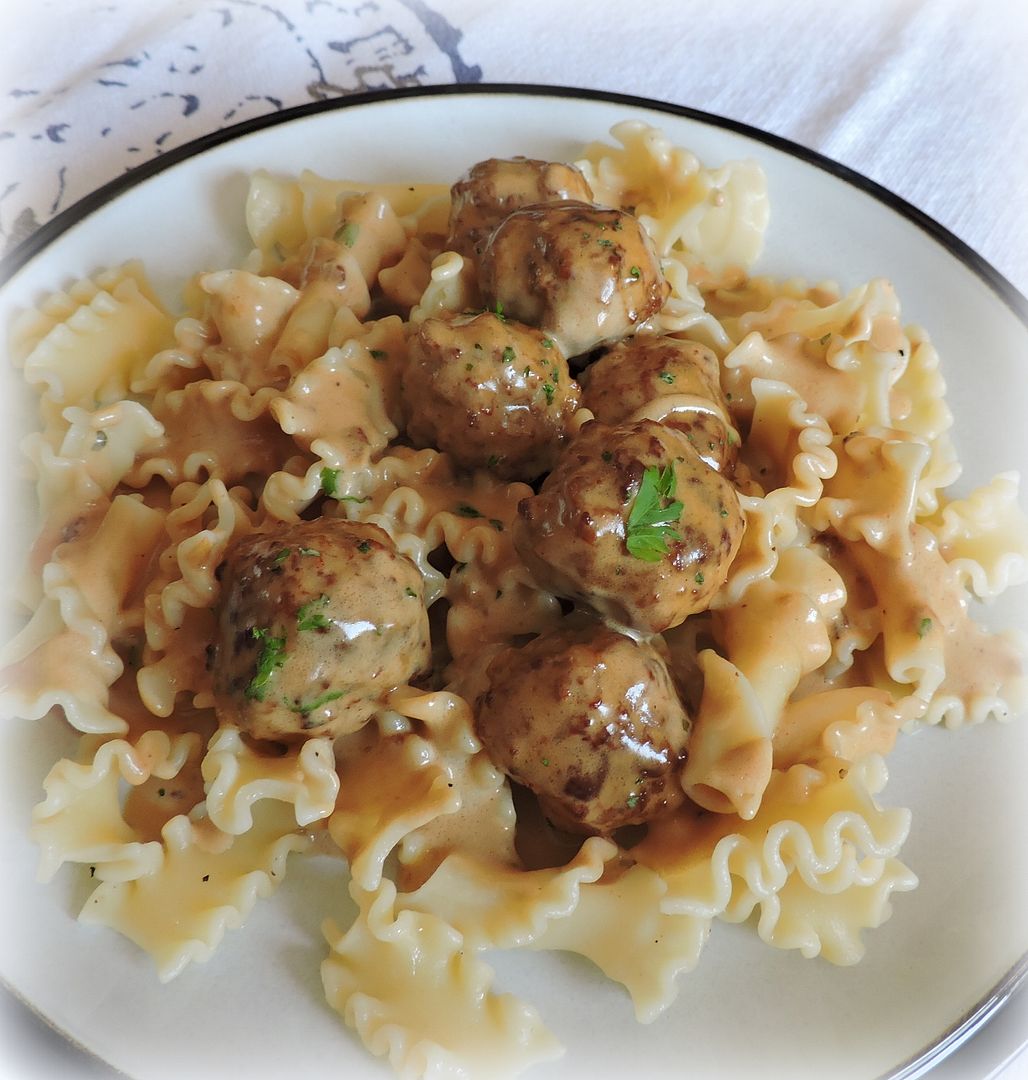 *Swedish Meatballs and Gravy*
Serves 4-6
Delicious meatballs in a fabulously rich gravy. So tasty! Apologies to Ikea, but I think these are better. Delicious with noodles.
For the meatballs:
3/4 pound of ground beef (I like to use extra lean)
1/2 pound ground pork
3 slices of whole wheat bread, crusts removed and made into crumbs
1 large free range egg, beaten lightly
1 tsp sugar
3/4 tsp ground allspice
3/4 tsp ground nutmeg
1/2 tsp salt
1/4 tsp freshly ground black pepper
2 TBS oil for frying
For the gravy:
1 TBS plain flour
300ml of chicken broth (1 1/3 cup)
1 TBS dijon mustard
1 1/2 tsp Worcestershire sauce
1 tsp honey
300ml of double cream (1 1/3 cup whipping cream)
salt and pepper to taste
chopped parsley to garnish
buttered noodles to serve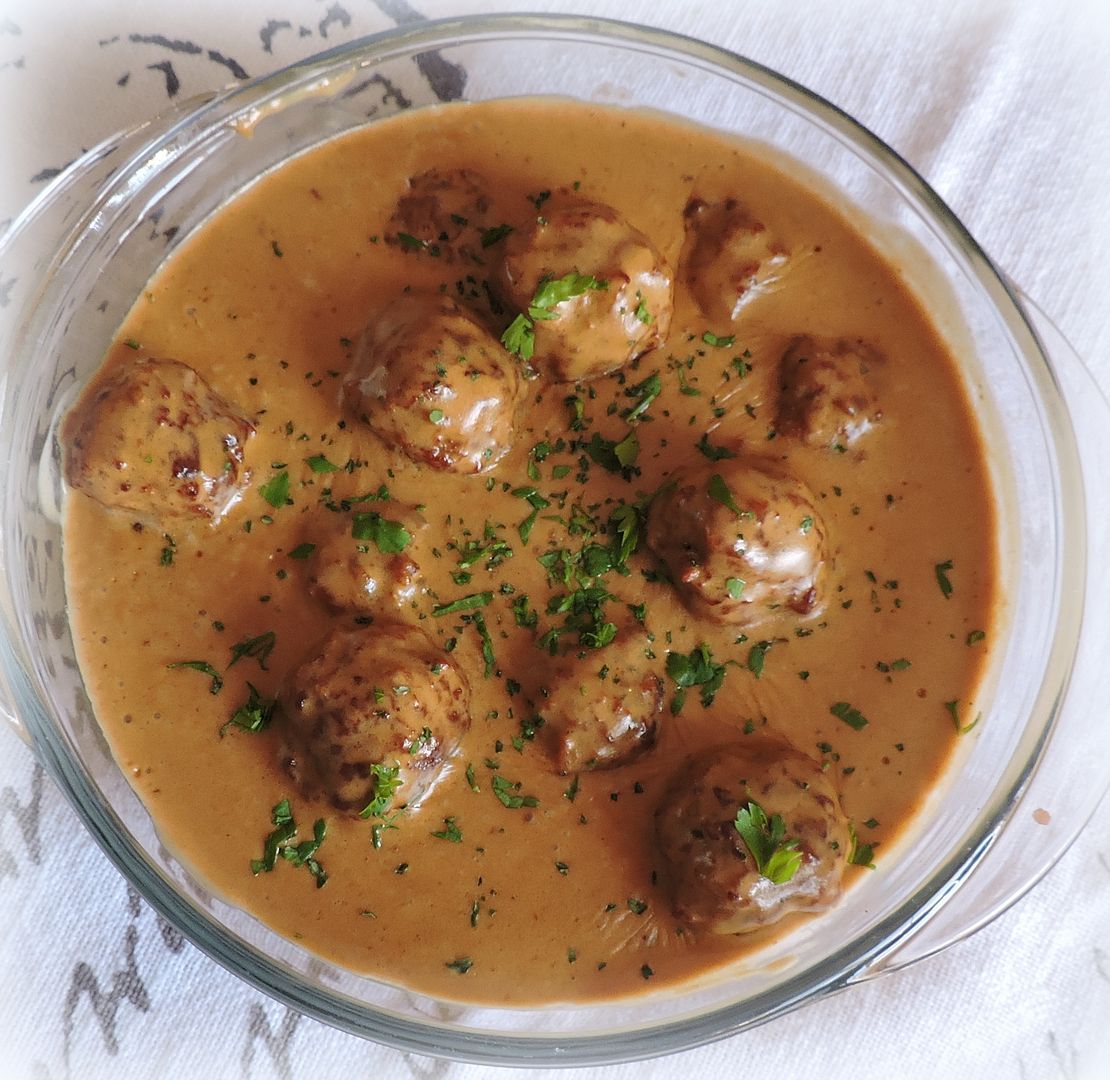 First make the meatballs. Mix together all of the meatball ingredients, with the exception of the oil for frying, until well combined. Shape into 1 1/2 inch balls. Heat the oil in a large skillet. Brown the meatballs lightly all over in the hot fat. Put them into a casserole dish. Whisk the flour into the pan drippings. Whisk in the chicken broth, mustard, Worcestershire sauce and honey. Bring to the boil, whisking constantly. Season to taste with salt and pepper. Pour this over the meatballs in the casserole dish.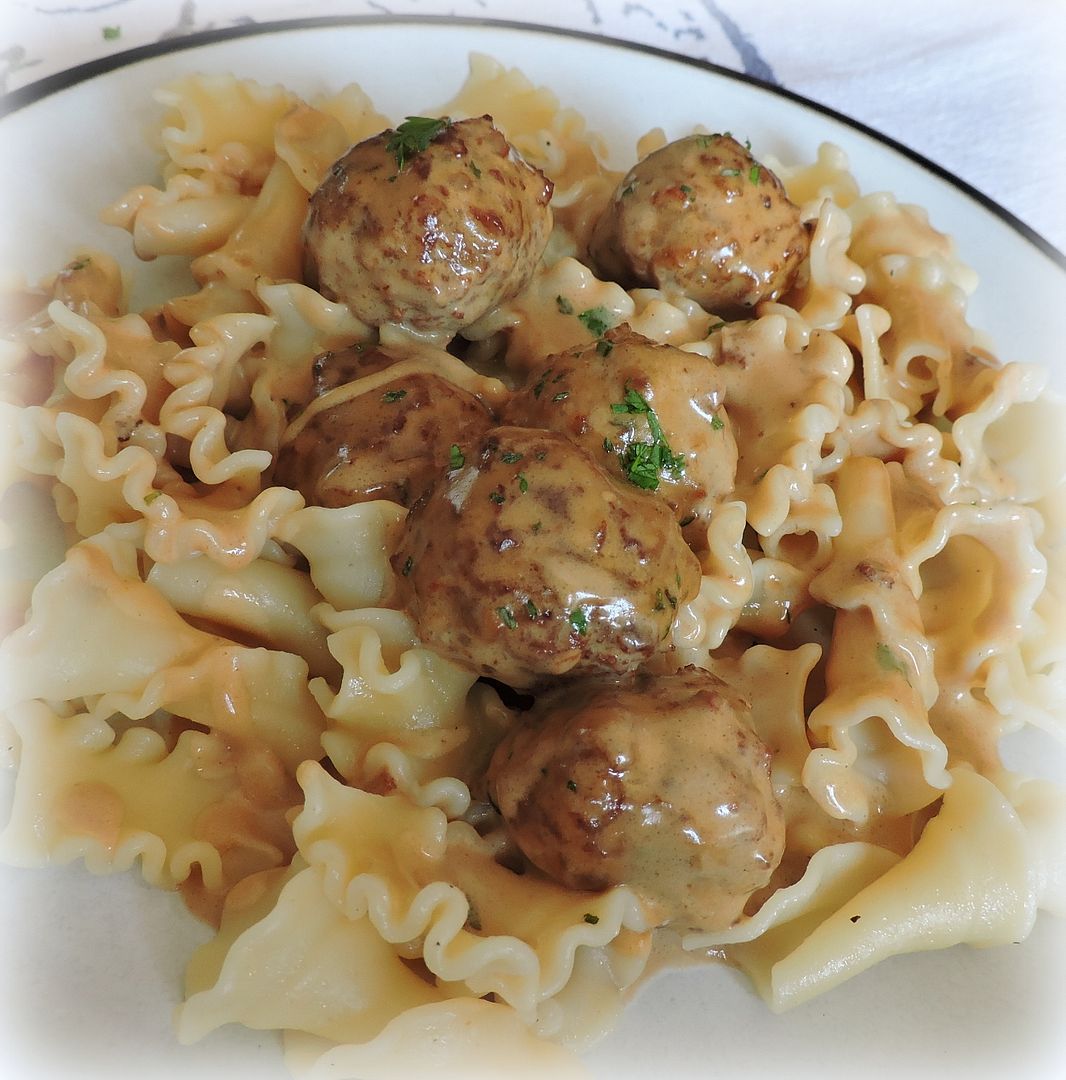 Preheat the oven to 180*C/350*F/ gas mark 4. Put the casserole with the meatballs in it into the preheated oven. Bake, stirring occasionally for about 25 minutes. Whisk in the cream. Bake for 15 minutes longer. Serve hot garnished with parsley flakes along with some buttered noodles.