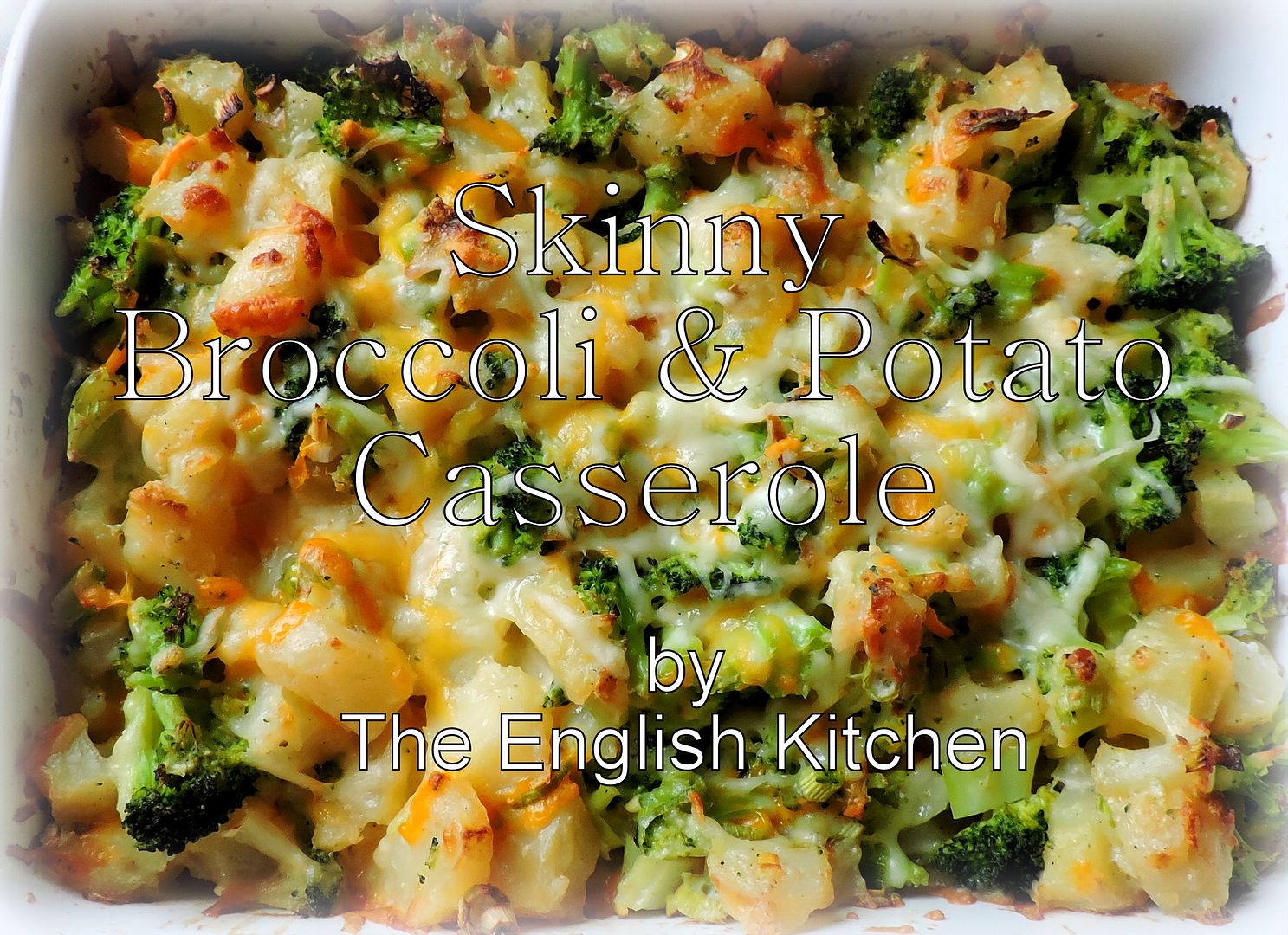 One of my favourite soups has to be broccoli and cheese soup. I just love it. I love broccoli anyways, and when you combine it with cheese, well . . . that is just a match made in heaven.
This delicious casserole today had very similar ingredients as broccoli cheese soup, except it's not soup, it's a fabulous casserole that will have your family scrambling for seconds!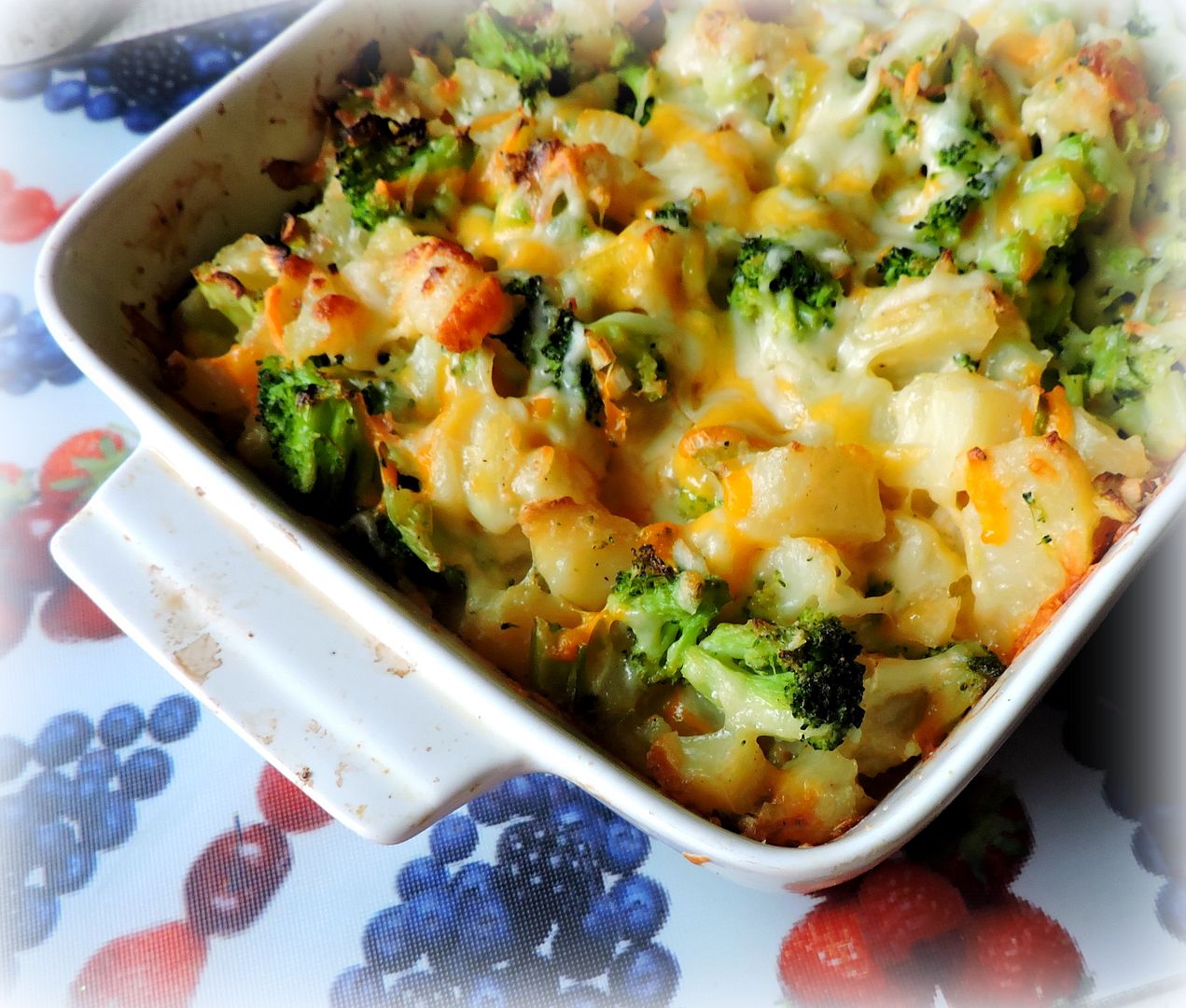 It also makes great use of leftover baked potatoes. In fact if I am going to bake some potatoes for supper, I always throw a few extra into the oven just so that I can make this tasty casserole the day after!
It never hurts to have already cooked potatoes on tap!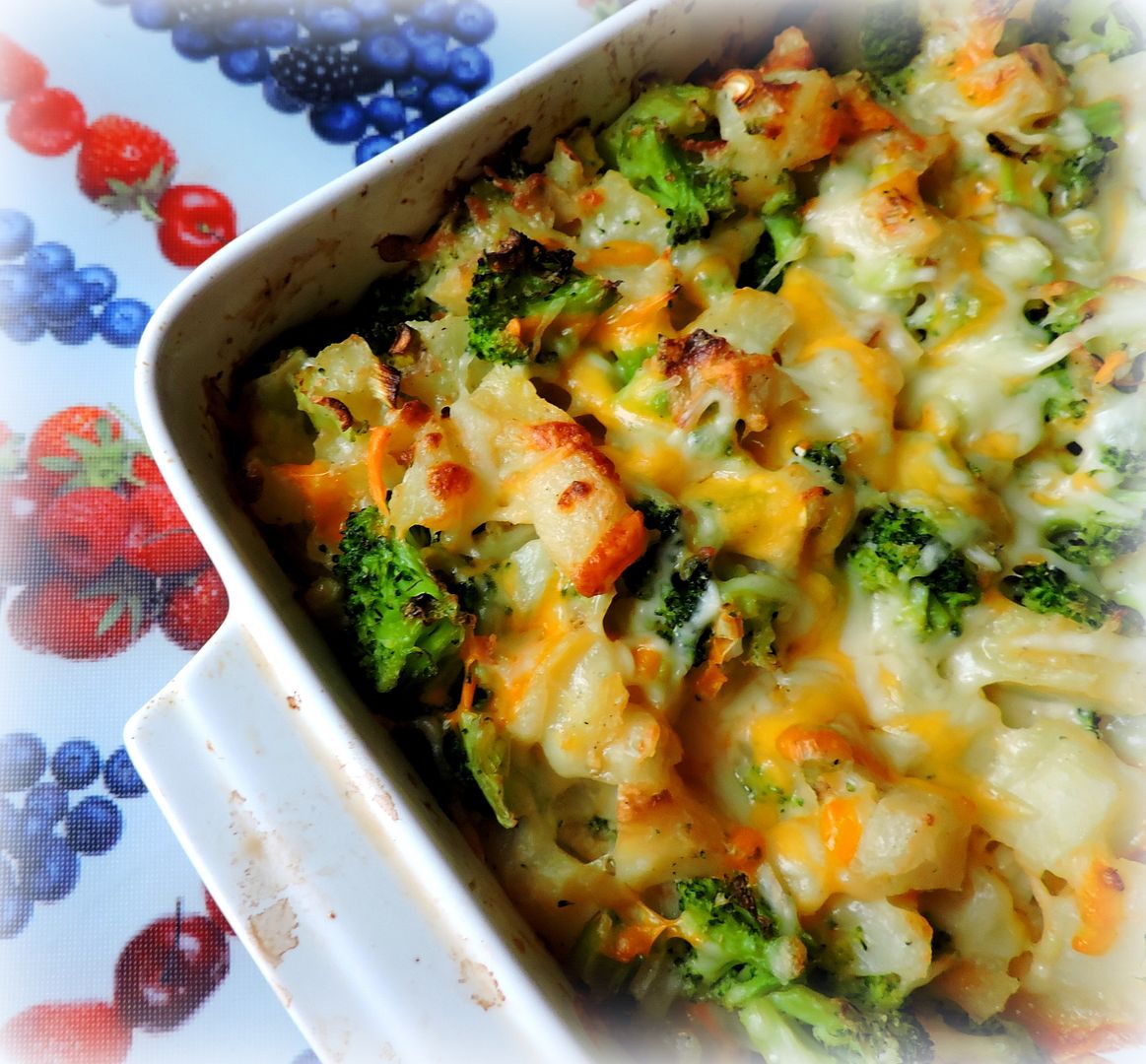 I call it Skinny Broccoli and Potato Casserole because I used to make it with full fat ingredients, but now I make it with low fat or no fat ingredients, which cuts back on the calories quite a bit.
It is surprising how easy it is to cut back on fat and calories with just a few substitutions!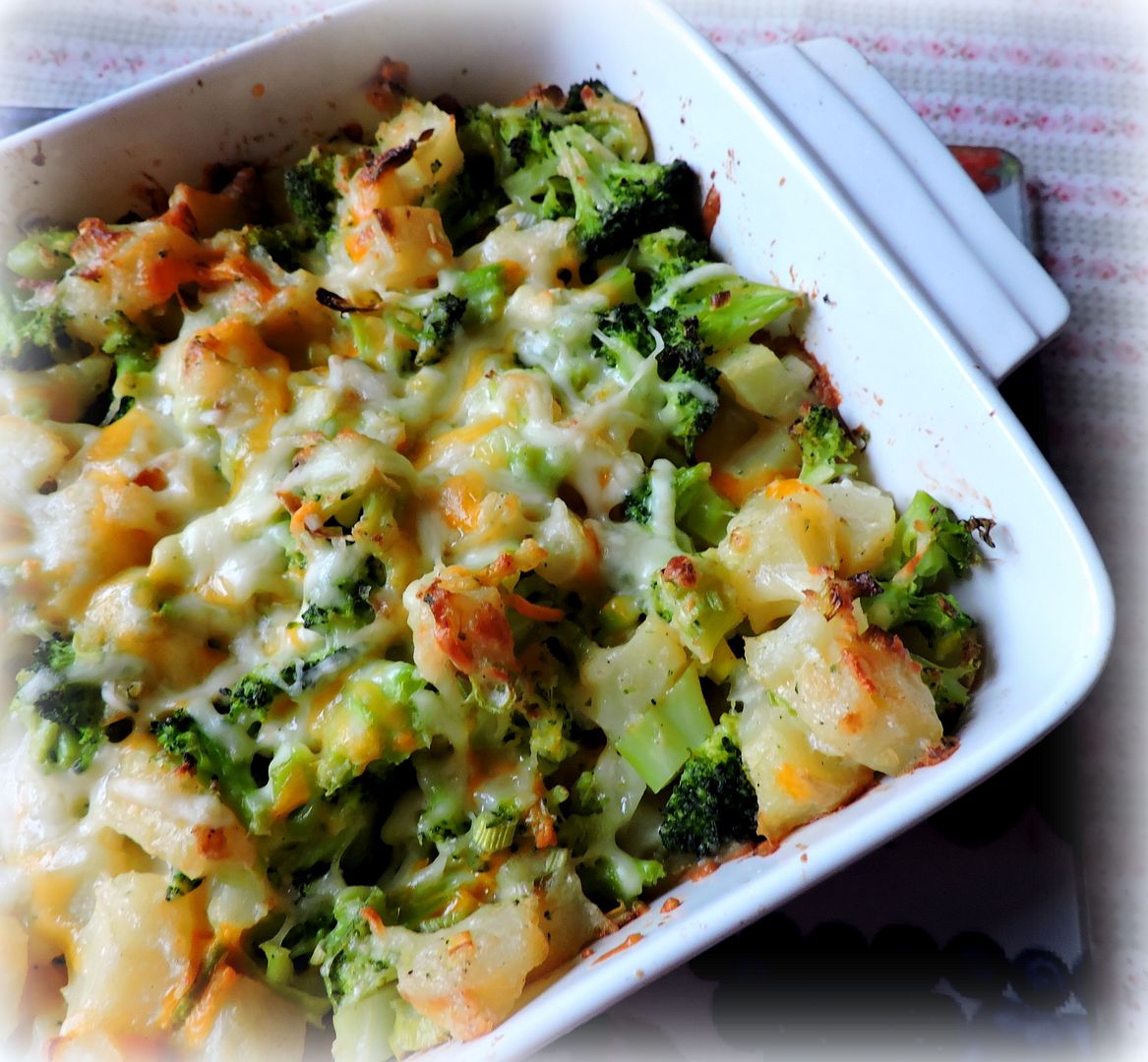 And, NO, that doesn't mean you get to eat twice as much as you normally would. You just eat the same amount as you usually do and feel good about eating a bit healthier. Everybody wins!

Fat free sour cream . . . low fat cheddar and mozzarella cheeses . . . skimmed milk. Combined with chopped baked potatoes, cooked broccoli and spring onions and you are in for a real treat that doesn't taste low fat at all.
It's every bit as rich tasting as the original . . . which probably had a lot more cheese in it as well, but what the heck!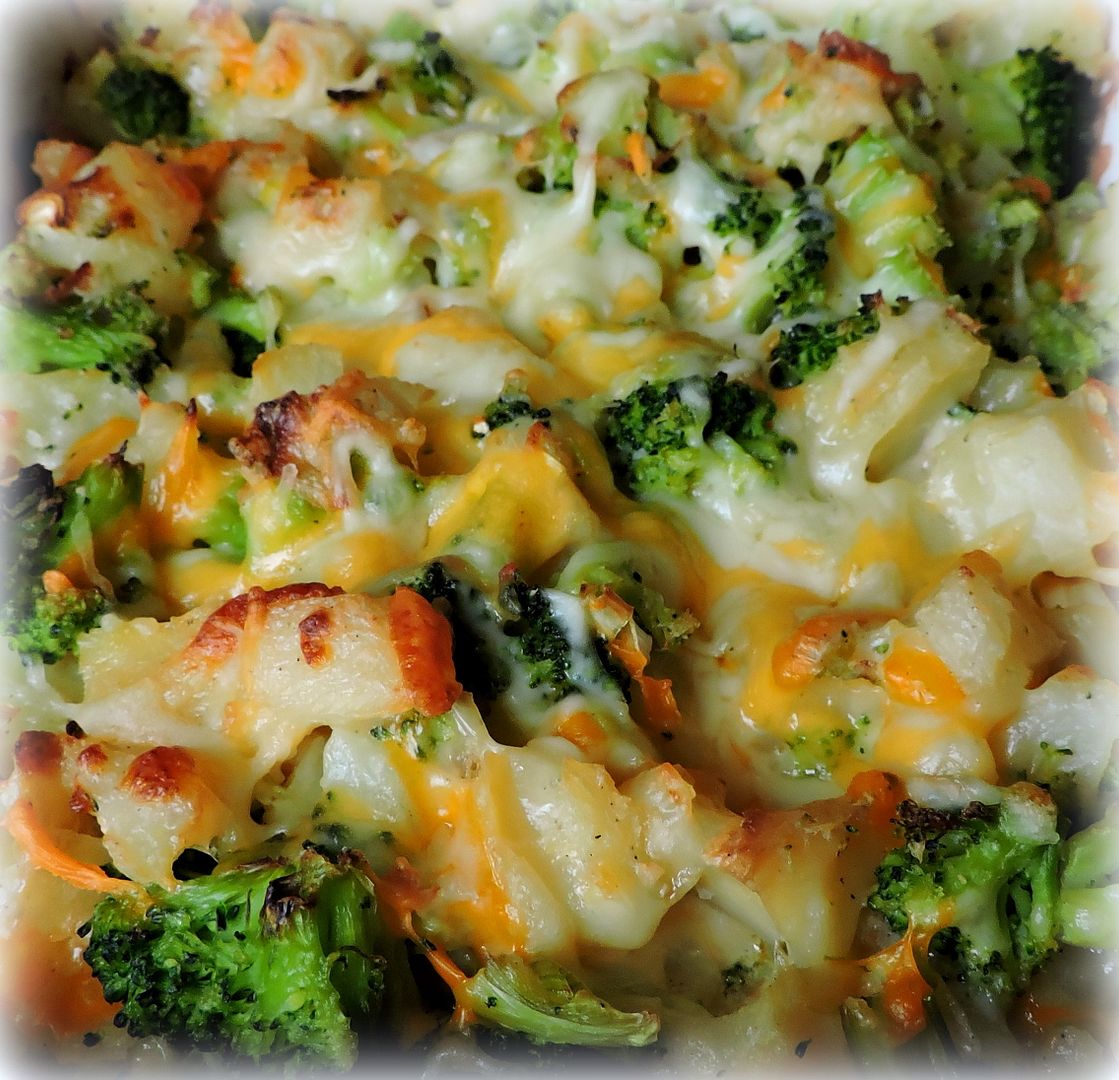 These days I am just happy if there is any cheese in anything! Seriously you are going to love this.
I could eat a plate of this and be quite happy with nothing else. I really do love my veggies, and broccoli and potatoes are two of my all time favourites from the vegetable kingdom!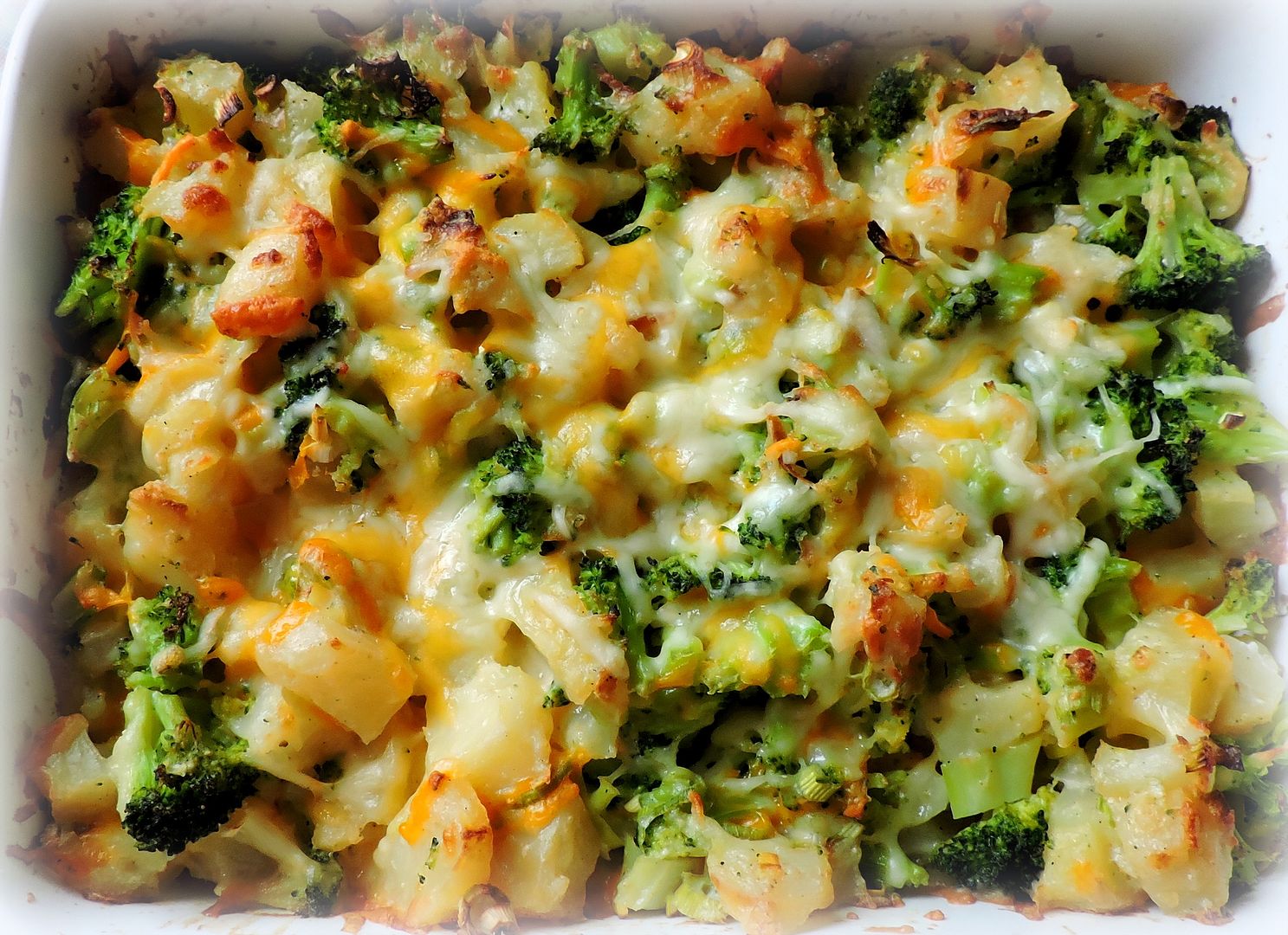 *Skinny Broccoli and Potato Casserole*
Serves 4
It's like your favourite broccoli soup in a casserole. Delicious and simple to make.
3 medium baking potatoes, baked and cooled
125g of low fat sour cream (1/2 cup)
60ml skimmed milk (1/4 cup)
1/4 tsp black pepper
1/4 tsp salt
pinch each garlic powder and onion powder
2 spring onions, trimmed and thinly sliced
1 large head of broccoli, broken into florets and steamed until crispy tender
(I peel and chop up the stem and add it as well)
60g of reduced fat strong cheddar cheese, shredded (1/2 cup)
55g of low fat Mozzarella, shredded (1/2 cup)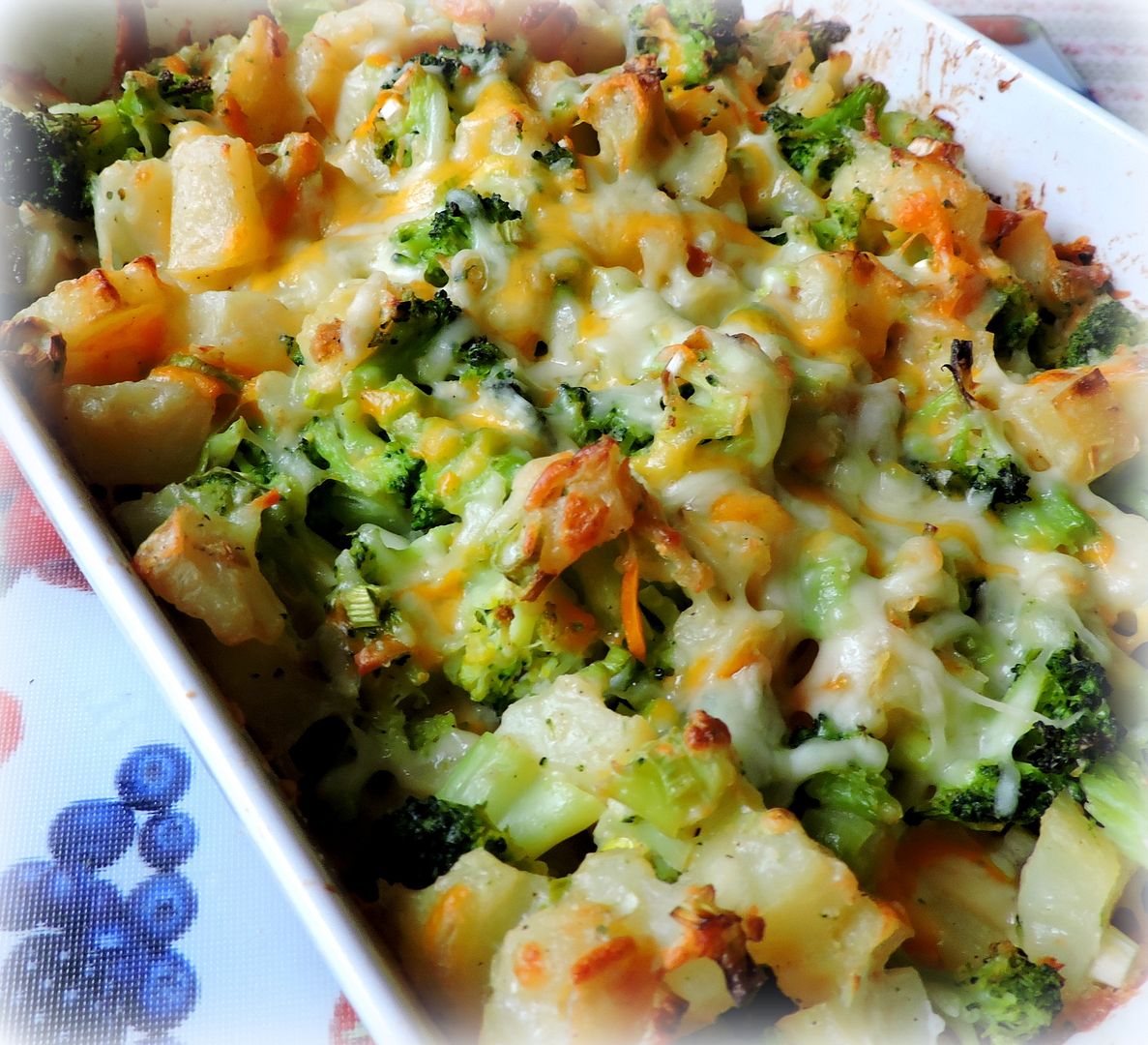 Preheat the oven to 190*C/375*F/ gas mark 5. Spray a shallow casserole dish with low fat cooking spray.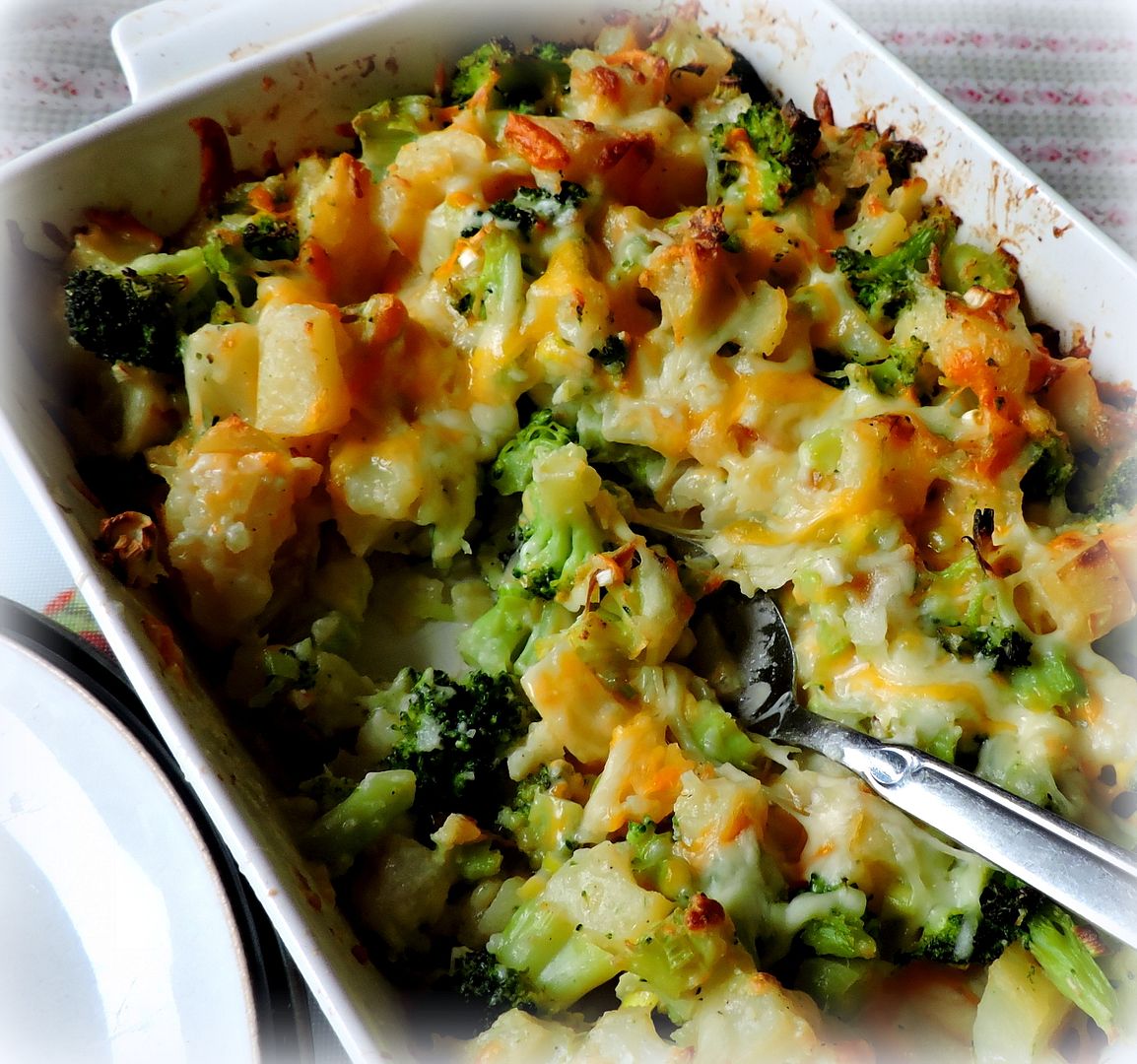 Reserve a couple of tablespoons of cheese (1 of each) and then combine all of the remaining ingredients together. Spread into the casserole dish. Bake in the heated oven for 15 to 20 minute. Remove from the oven and scatter the reserved cheese over top and return to the oven just to melt the cheese. Serve hot.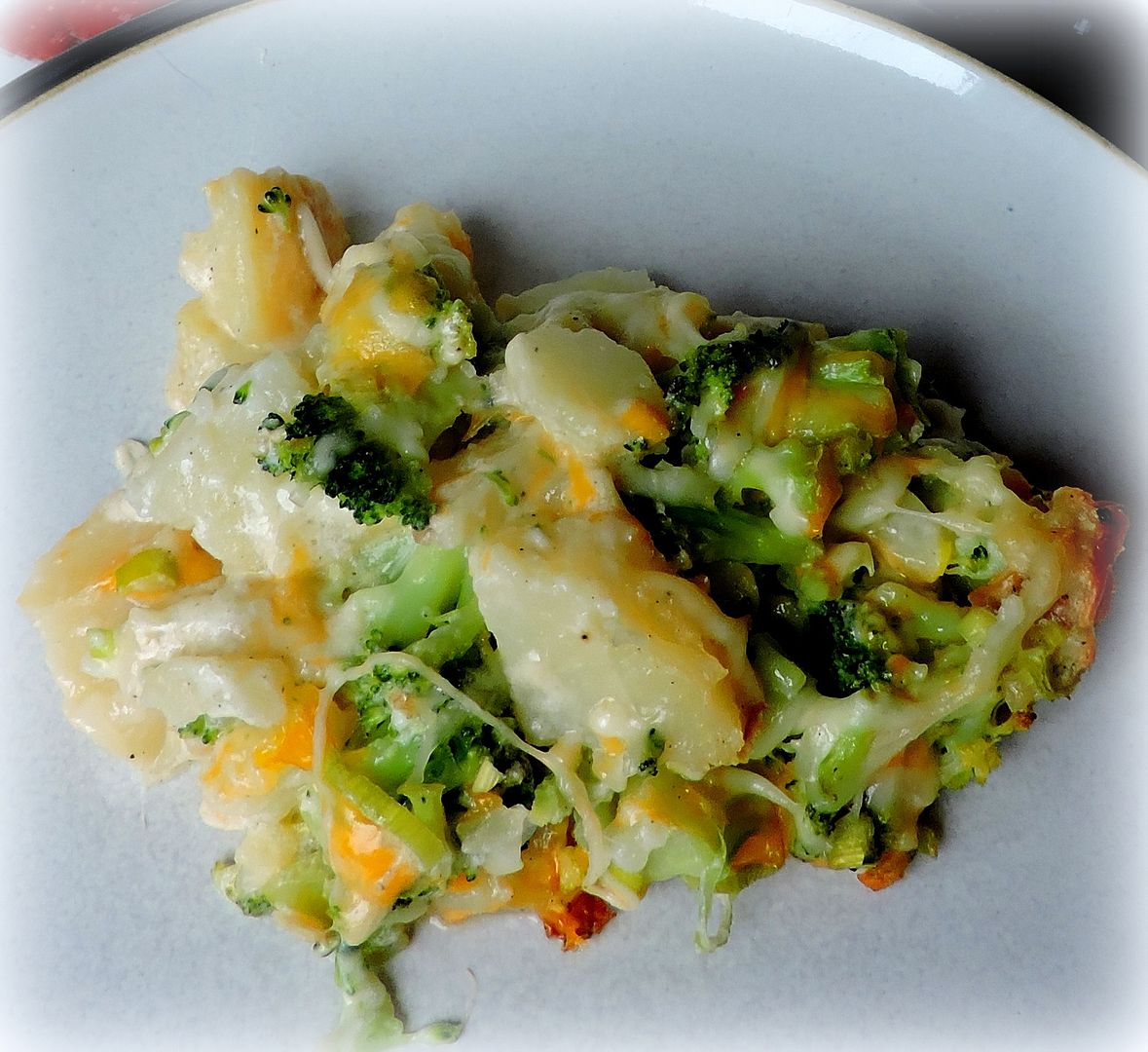 The real challenge is keeping the pounds off of me! Oh, I wish I could eat whatever without having to worry about it. Sigh . . . Bon Appetit!
This content (written and photography) is the sole property of The English Kitchen. Any reposting or misuse is not permitted. If you are reading this elsewhere, please know that it is stolen content and you may report it to me at: mariealicejoan at aol dot com Thanks so much for visiting. Do come again!