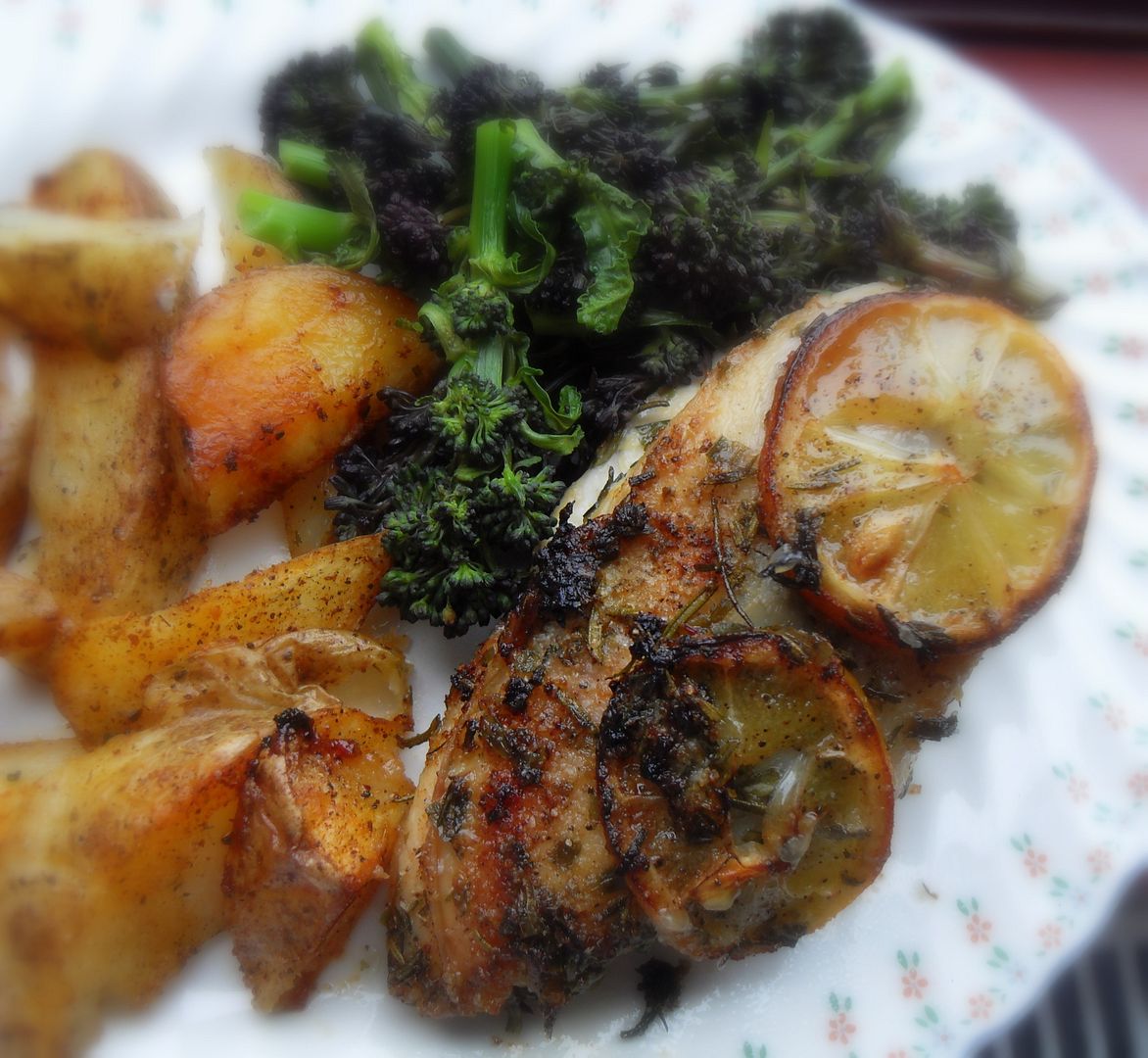 You've probably noticed by now that we eat a lot of chicken in this house. I am sure we eat it at least 2 or 3 times a week in at least one form or another.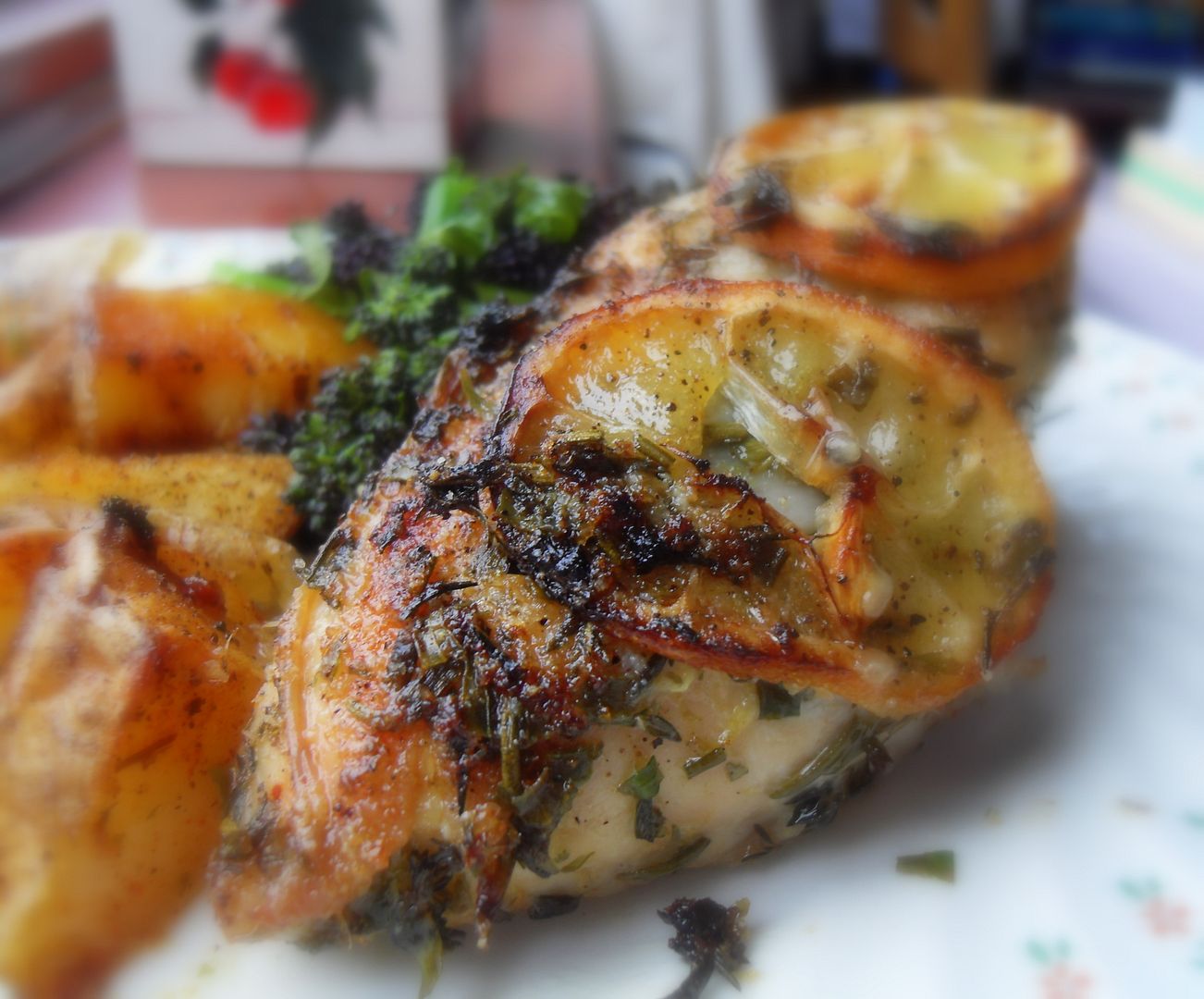 I like to buy whole chickens and cut them up myself. It's not all that hard to do really and you can really save a lot of money by doing it yourself!
This is a really good video showing you how to do just that. I had contemplated doing one myself, but this lady does it very well and I just figured . . . why mess with success!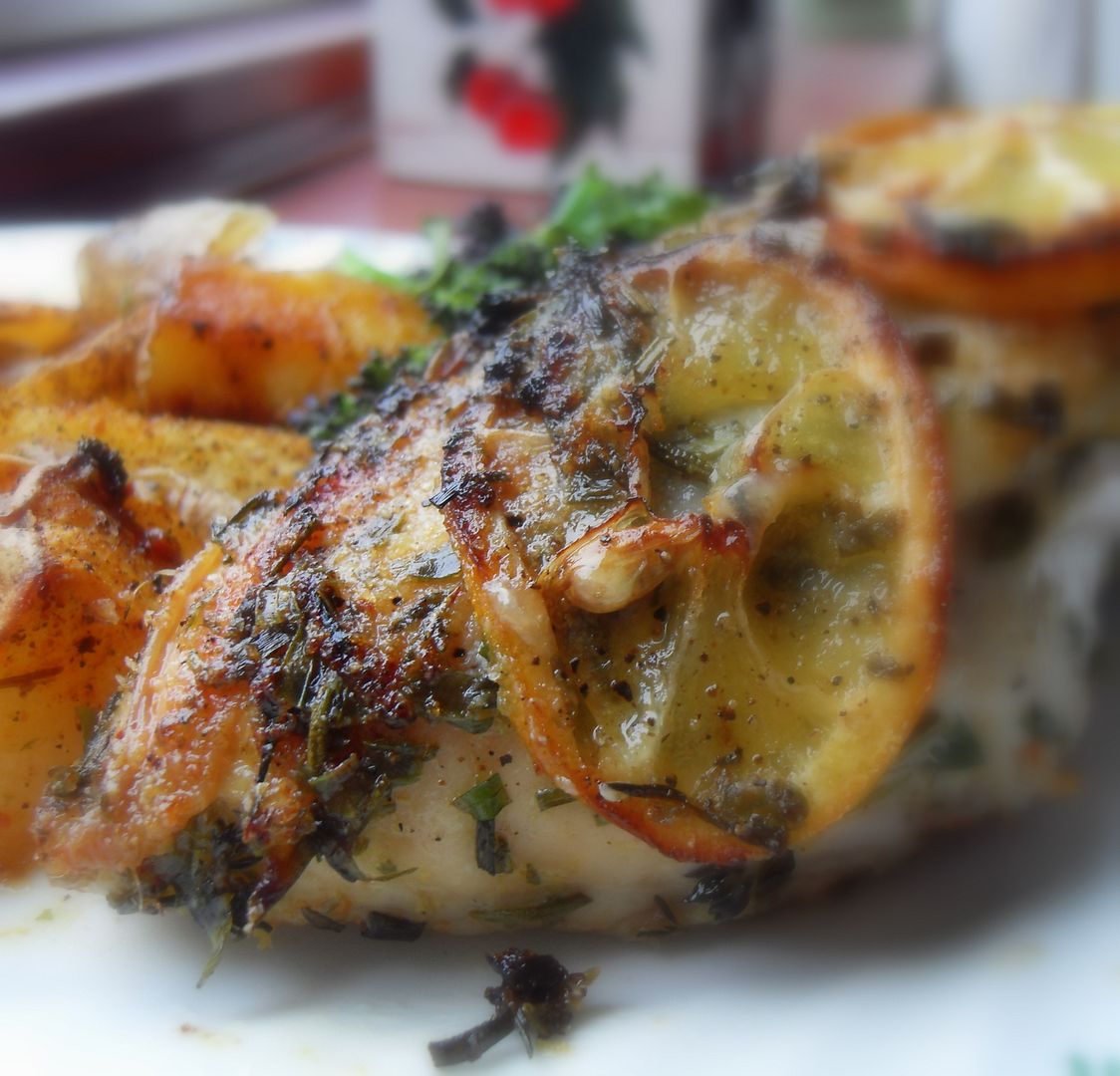 I always pack the parts together into separate freezer bags . . . one for legs, one for breasts and one for the wings and the backs ( to be used to make stock when I get enough of them.) I usually buy two or three chickens at a time.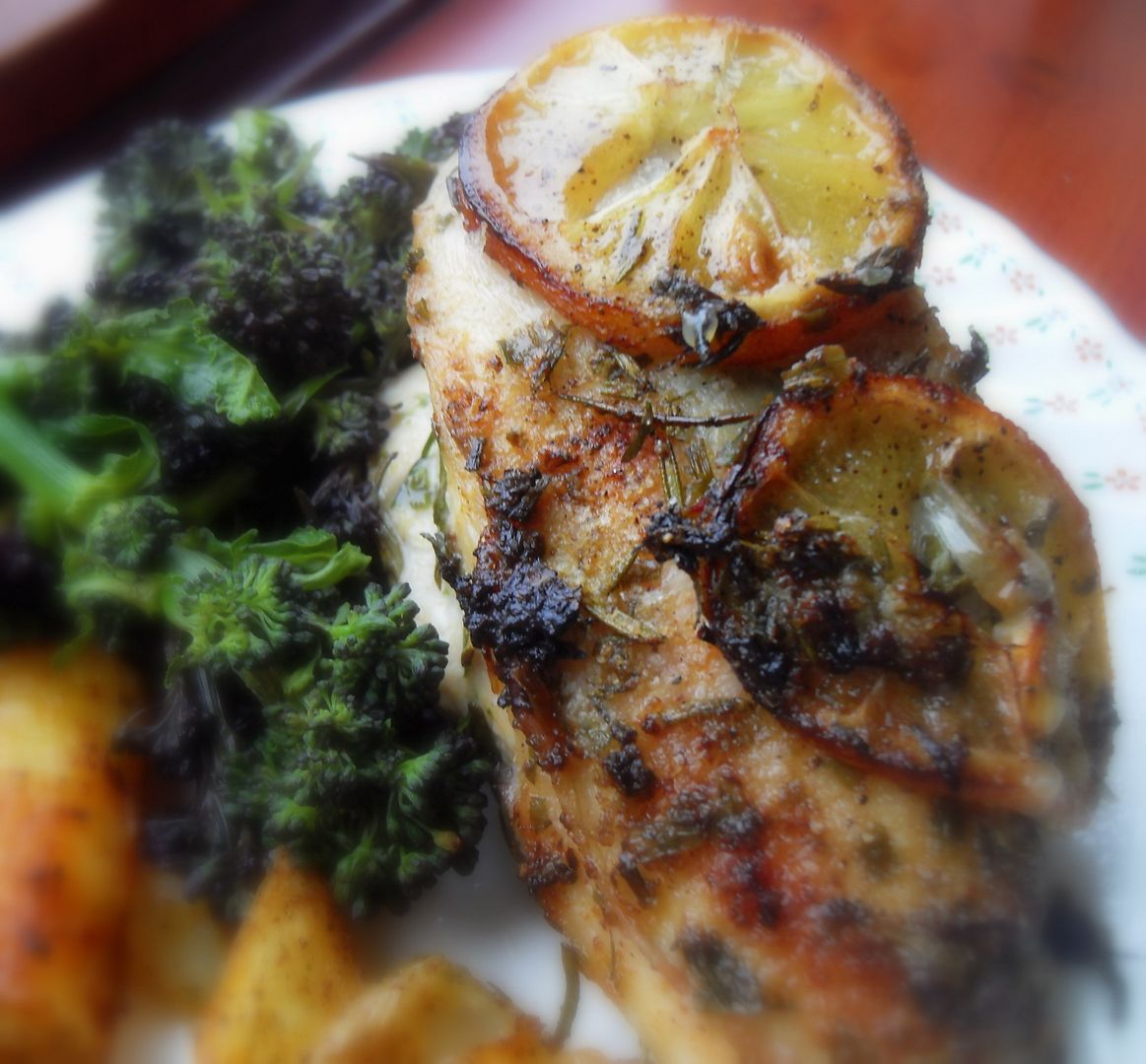 I completely bone out about half of the breasts, and then I leave the bone and skin on the other half. Nothing tastes better or is moister than chicken breasts which are roasted on the bone with the skin intact.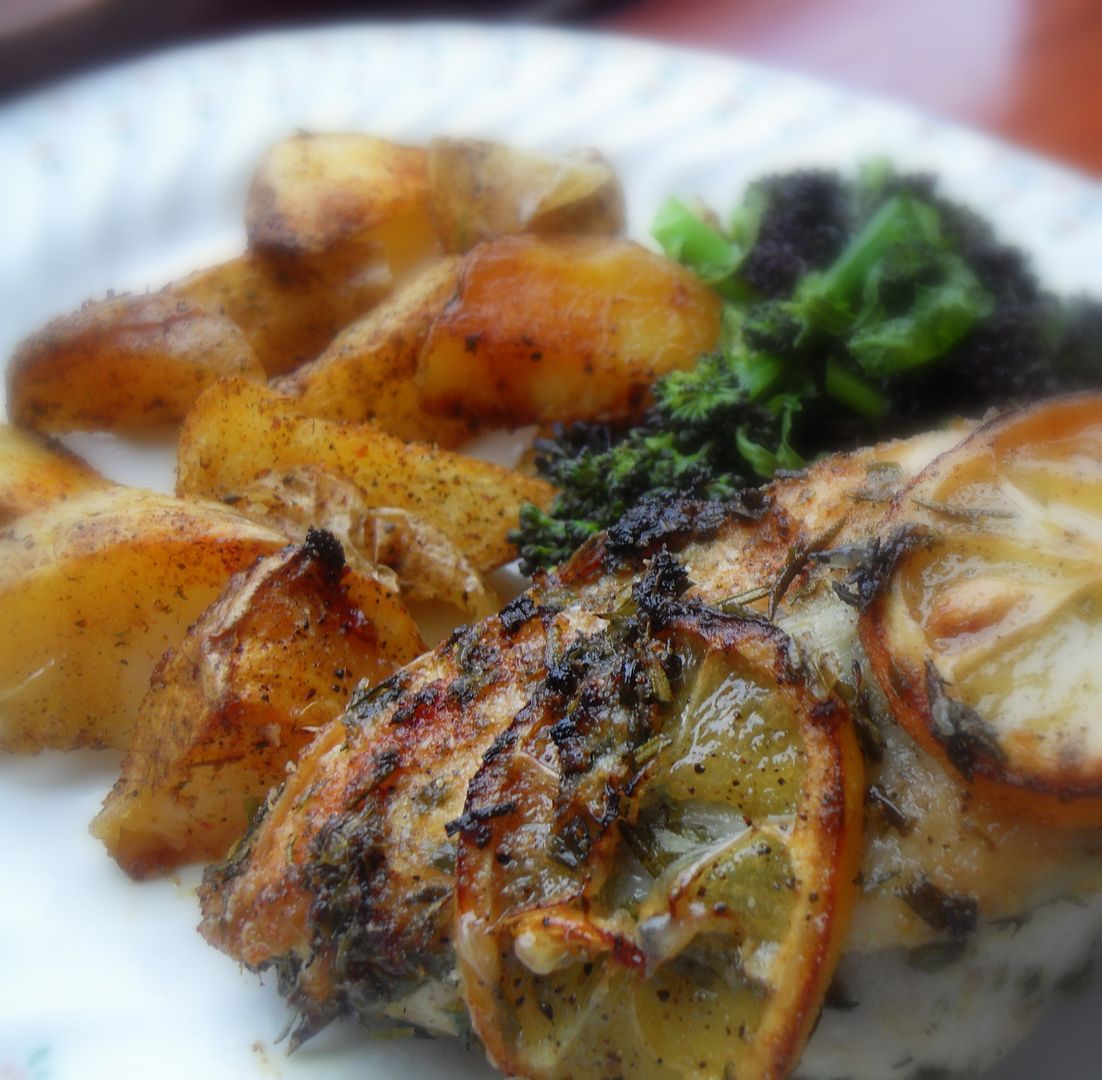 This is a delicious marinade that I like to use when I am roasting them on the bone. It's nicely flavoured with lemon, garlic and a variety of herbs.
You don't really need to let them marinate for that long, about an hour will do it . . . but of course the longer you marinate them the more flavour will be imparted from the herbs into the chicken.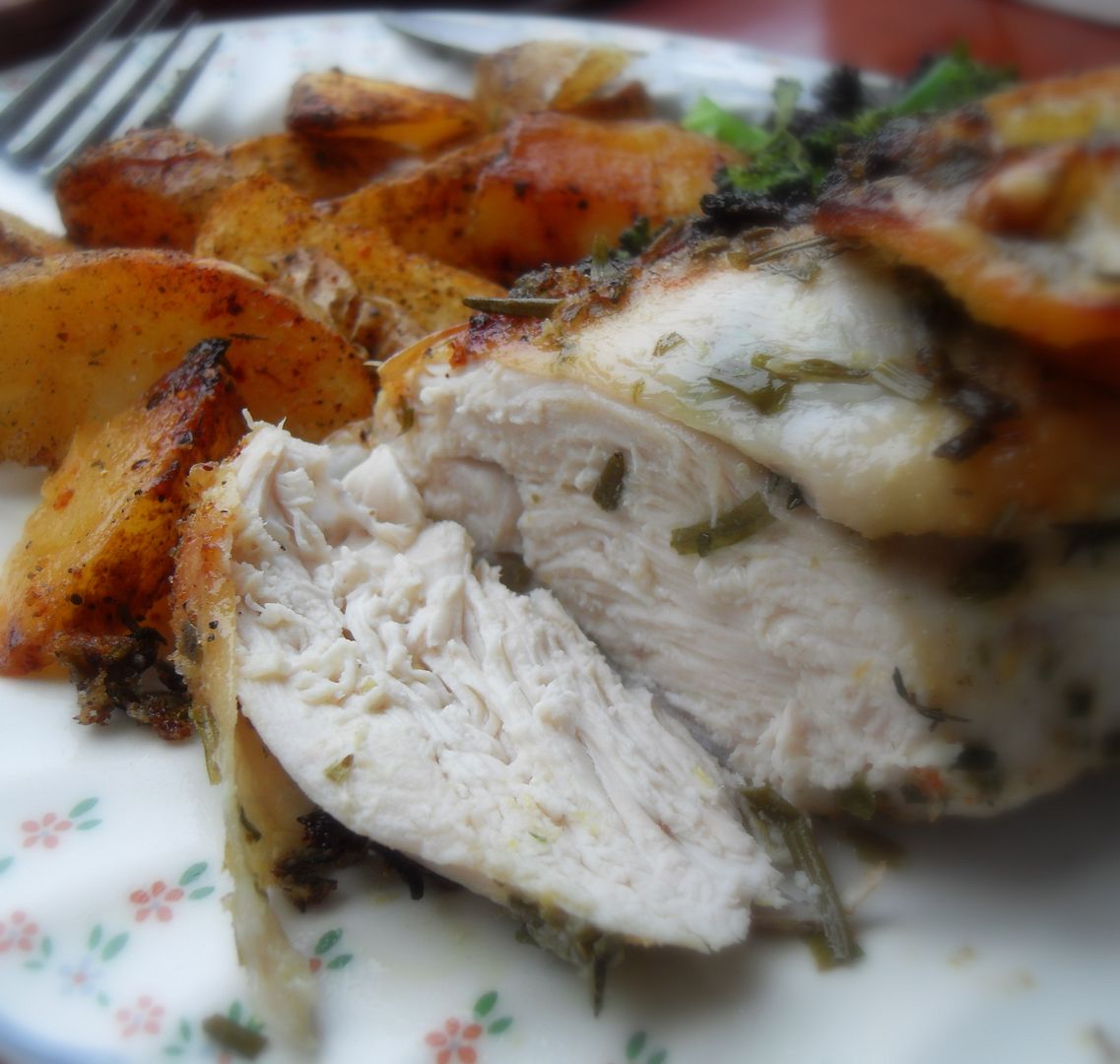 Keeping the skin on helps to keep the herbs next to the flesh and also to keep in a lot of that moisture. I've eaten far too many dried up chicken breasts in my lifetime.
There is a fine line when cooking boneless chicken breasts between perfect and dried out as heck!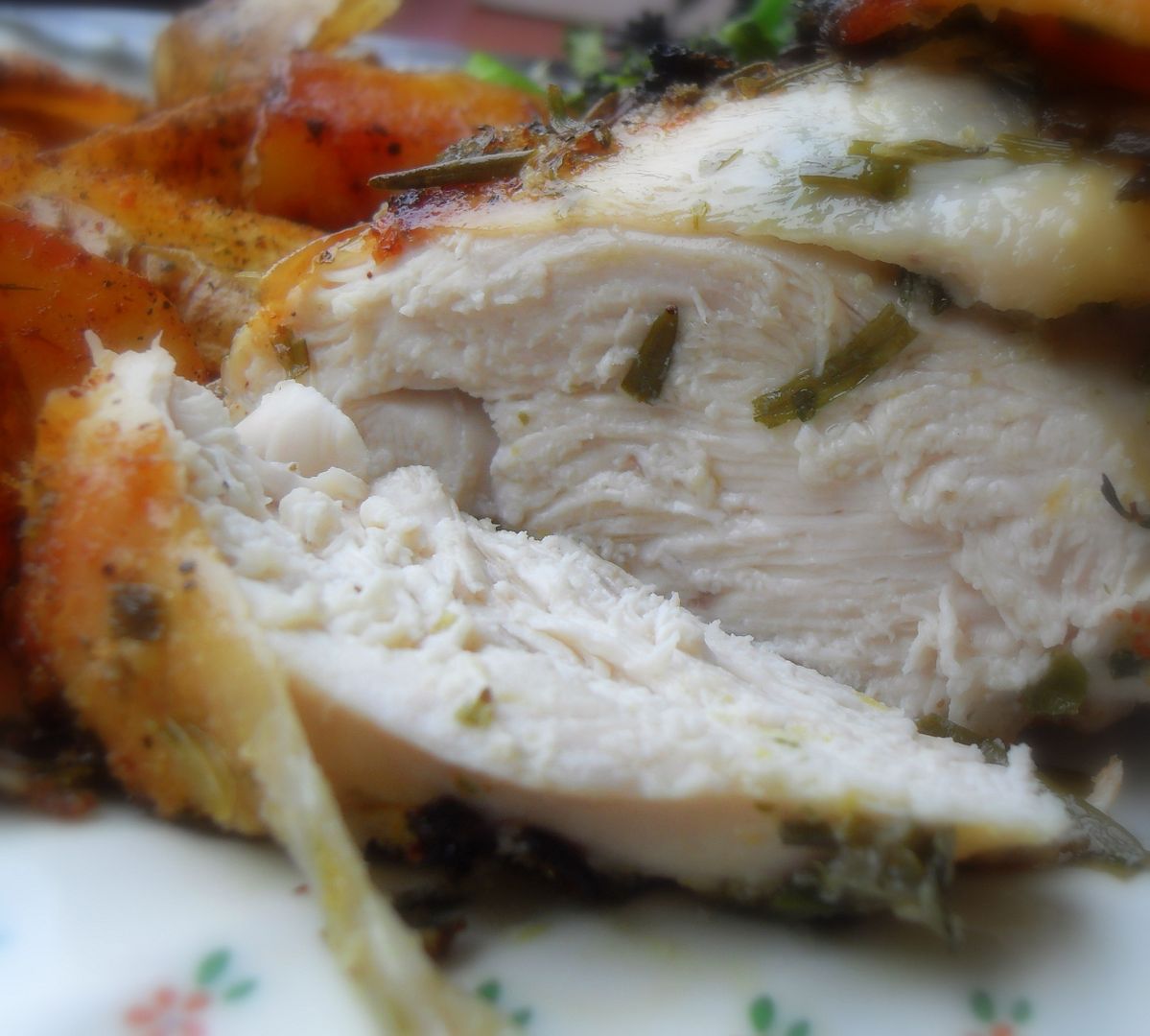 This recipe is also very easily cut in when there are just two of you, like there is with me and Todd. When I am only cooking two, I like to cut some potatoes into wedges, toss them with some spices and a bit of olive oil and roast them right along with the chicken.
Oh my . . . but it all tastes so very good at the end!!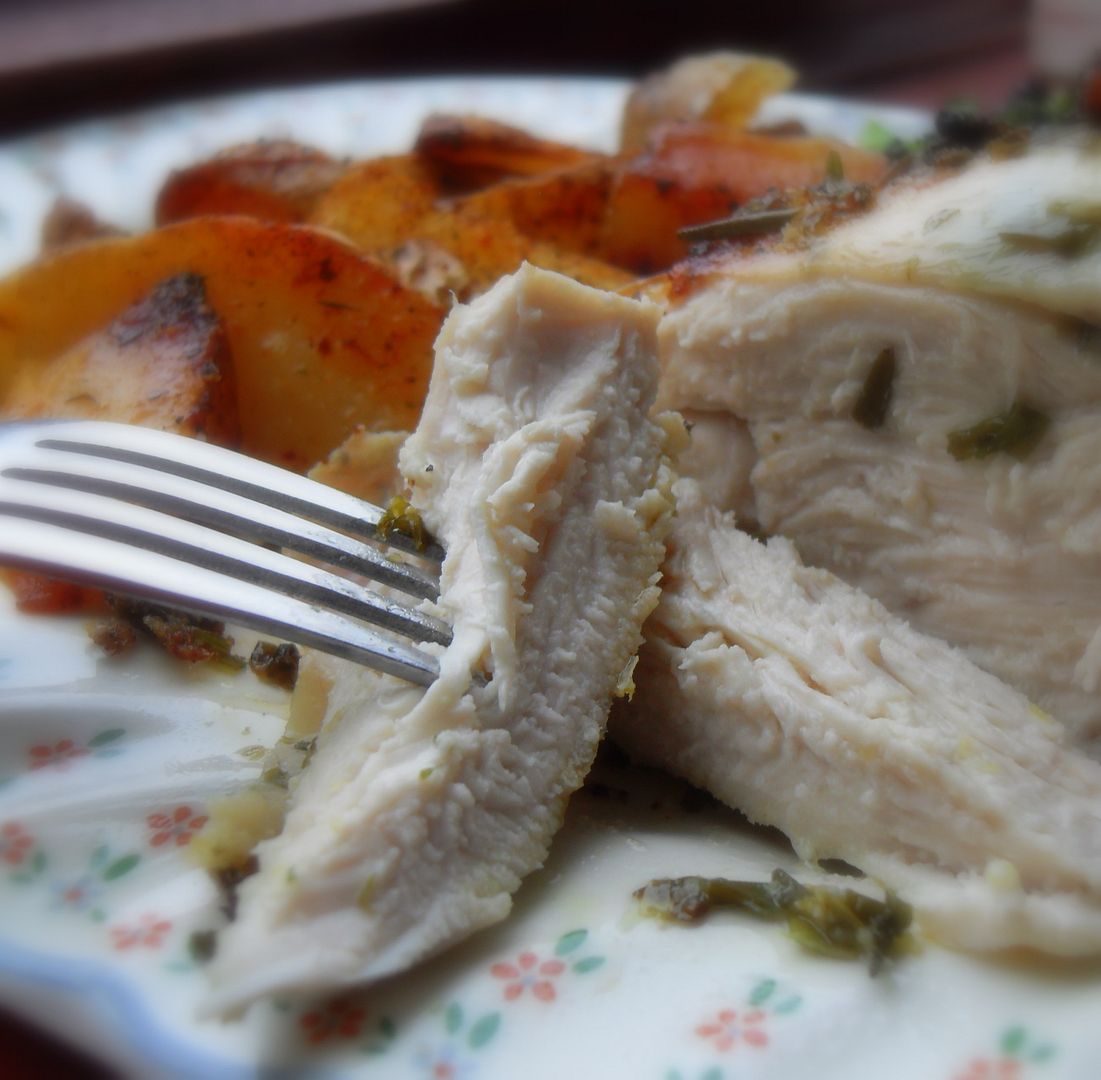 Just look at that moist chicken meat. So tender and flavourful. I would have to say that this is one of my absolute favourite ways to eat it.

Oh yes . . . Nom Nom!!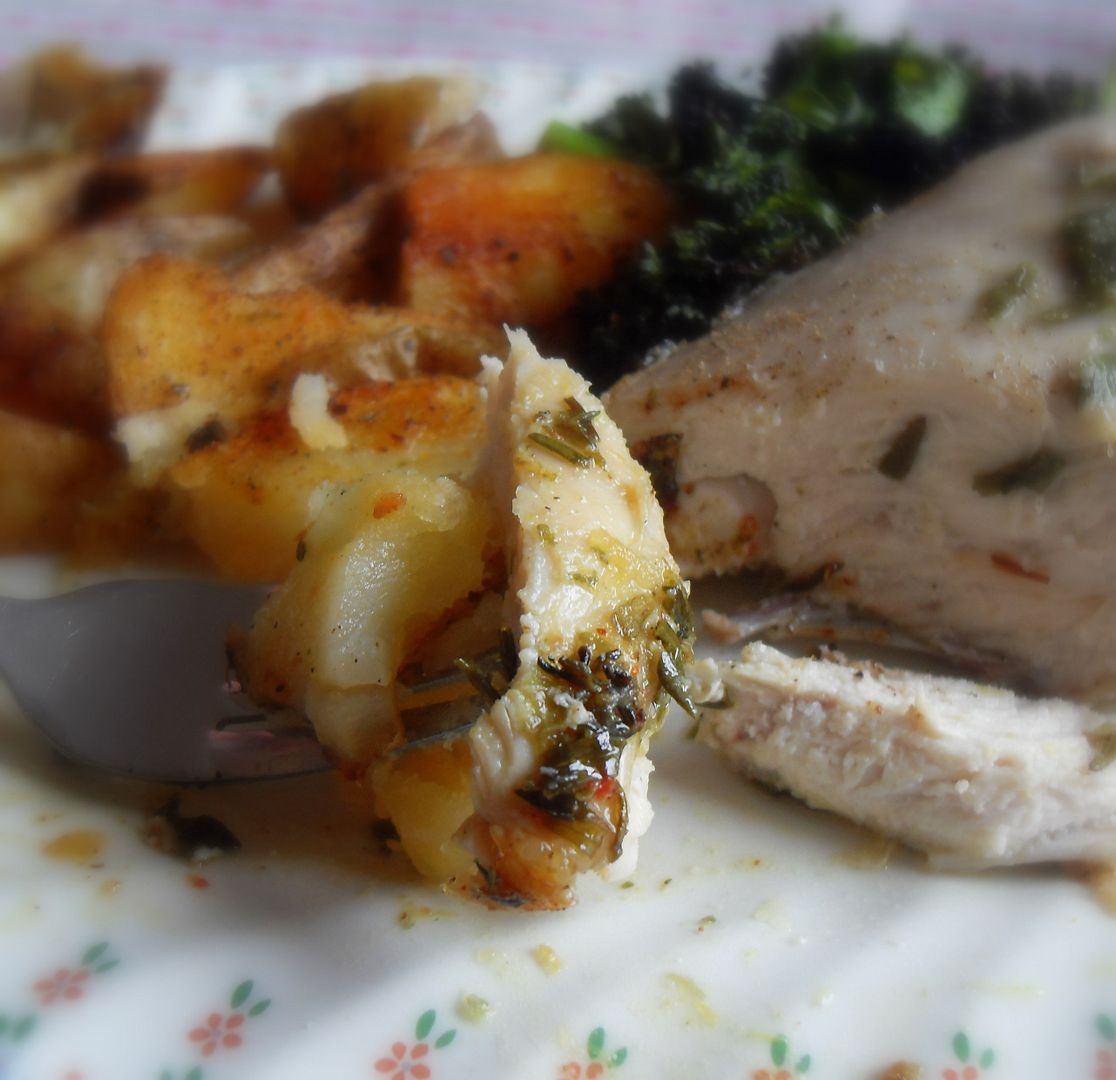 *Herb and Lemon Roasted Chicken Breasts*
Serves 4
Printable Recipe
This is a delicious way of preparing chicken breasts which keeps them moist and very flavourful. I like to buy whole chickens and cut them up myself. Plan ahead as the chicken needs to marinate for about an hour before cooking.
4 bone in chicken breasts, skin on (you can do this yourself, or ask your butcher to do it for you)
2 fluid ounces of extra virgin olive oil
the finely grated zest of two unwaxed lemons (cut the remainder of the lemons into thin slices and set aside)
4 cloves of garlic, peeled and minced
4 sprigs of fresh thyme
2 fresh rosemary sprigs
4 TBS finely chopped fresh chives
4 TBS finely chopped fresh flat leaf parsley
4 TBS finely chopped fresh tarragon
sea salt and freshly ground black pepper
Mix together the olive oil, lemon zest and minced garlic. Remove the leaves from the thyme and rosemary and mince. Stir them into the olive oil along with the chives, parsley and tarragon. Mix all very well together. Lift the skin from the chicken breasts and rub half of the herbe mixture underneath and replace the skin over top. Rub the remainder of the herb mixture over all of the chicken. Lay each breast in a flat plastic container, placing each one on top of two lemon slices. Lay another two lemon slices on top of each breast. Cover and chill for about an hour.
Preheat the oven to 200*C/400*F/ gas mark 5. Have ready a shallow baking dish. Place the chicken breasts into the dish, keeping the lemon slices on the bottom of each breast and the slices on top of each breast. Sprinkle with some sea salt and freshly ground black pepper.
Roast in the heated oven for about 25 to 30 minutes, or until the chicken breasts are cooked through, with the juices running clear and the skin is golden brown. Remove from the oven and allow to rest for about 5 minutes before serving. These go very well with oven roasted potato wedges and purple sprouting broccoli. I sometimes roast the potato wedges in the pan with the chicken, which gives them a fabulous flavour as well. Delicious!