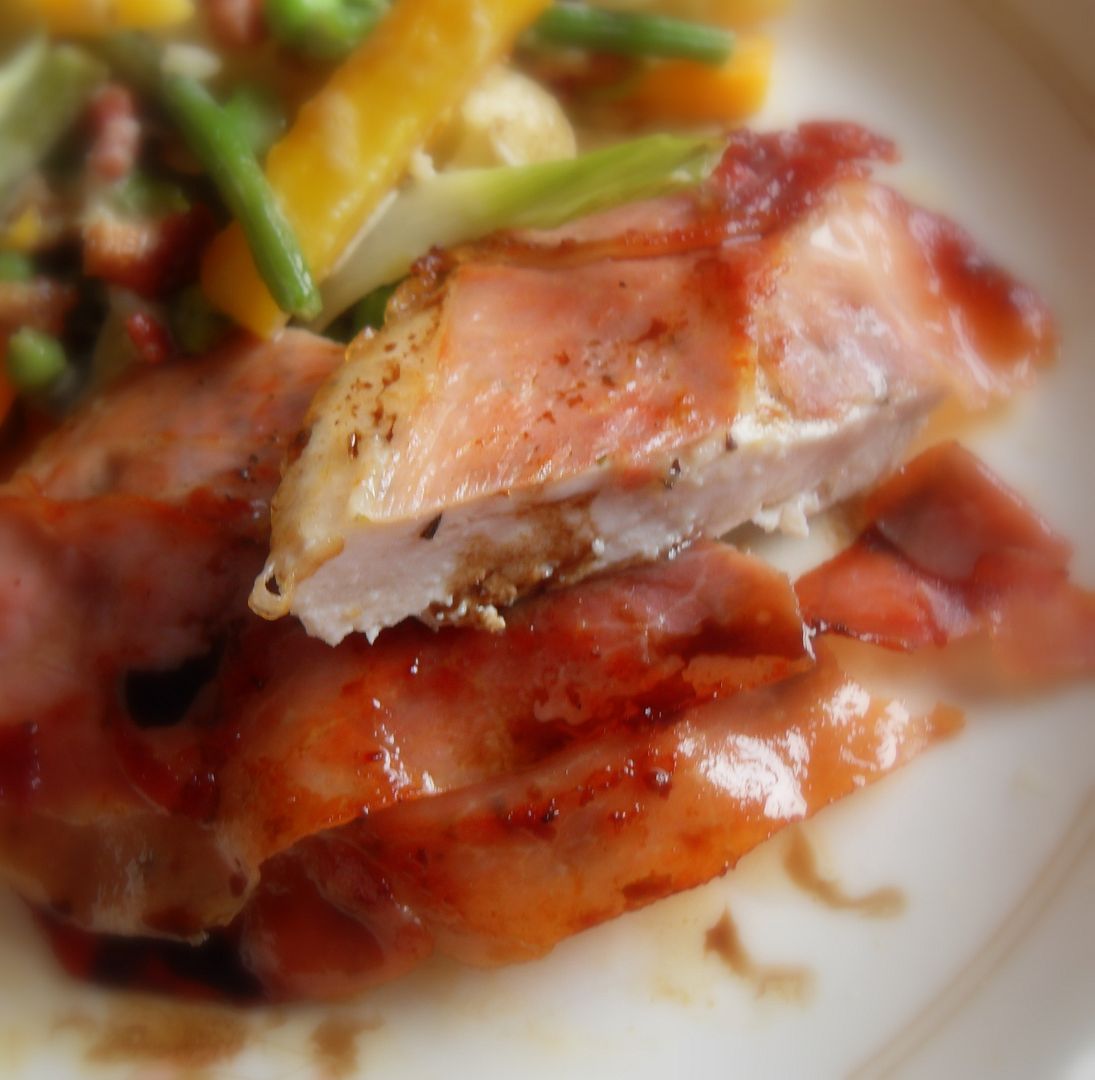 I am always up for chicken. Its not something I ever get tired of. I could eat it every night of the week. I'm not fussy about which part I eat either . . . I love the thighs, I love the breasts, I love the wings.
I adore roasted chicken, fried, baked, simmered . . . I just love chicken in any way shape or form!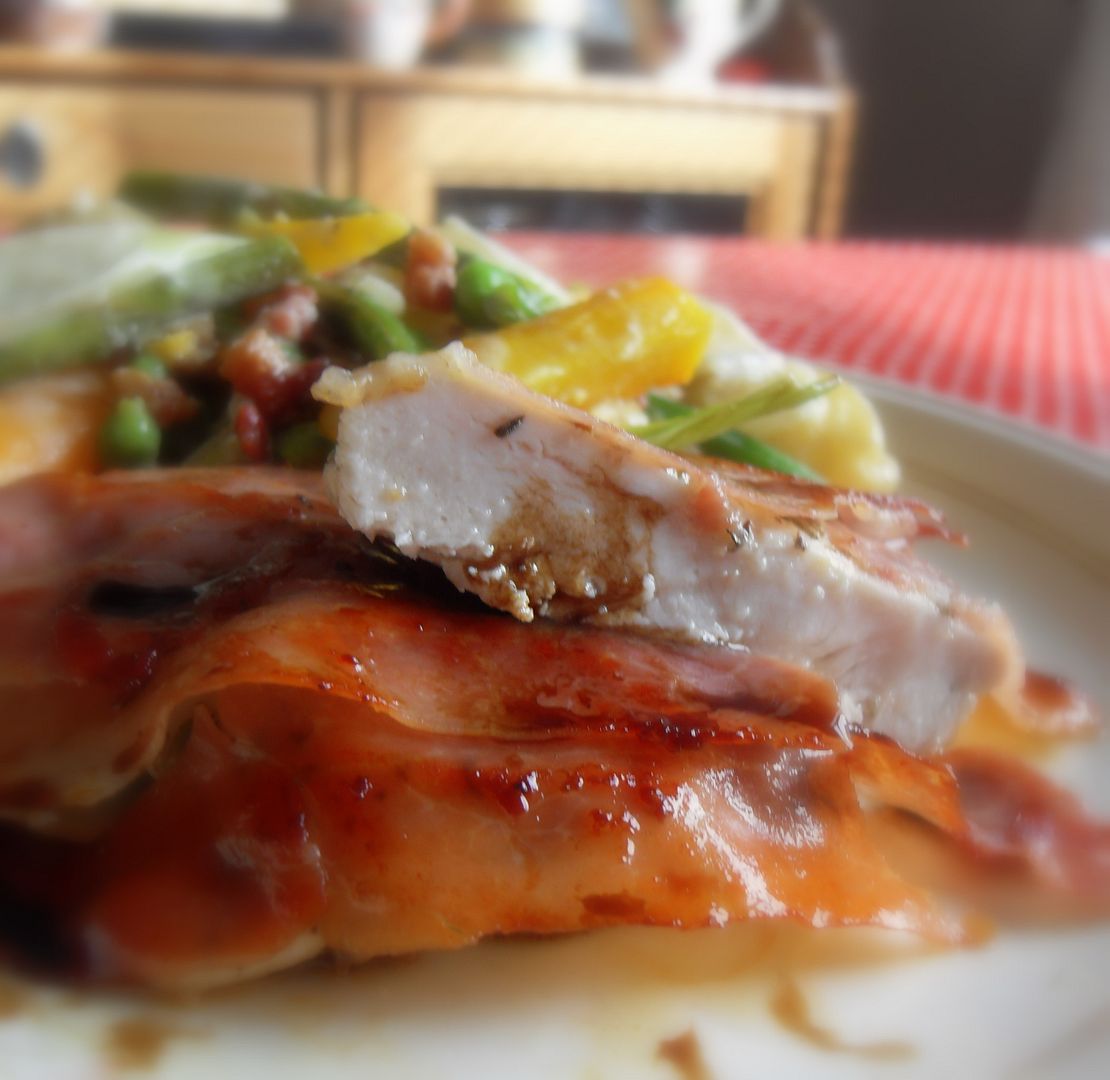 I was really excited when I found a video on YouTube of Jamie Oliver making some really simple, and tasty Parmesan Chicken Breasts with Crispy Posh Ham!
It looked quick, easy and so delicious! I'm always looking for different ways to cook chicken breasts. They are like a blank canvas that takes to all sorts of flavours and textures.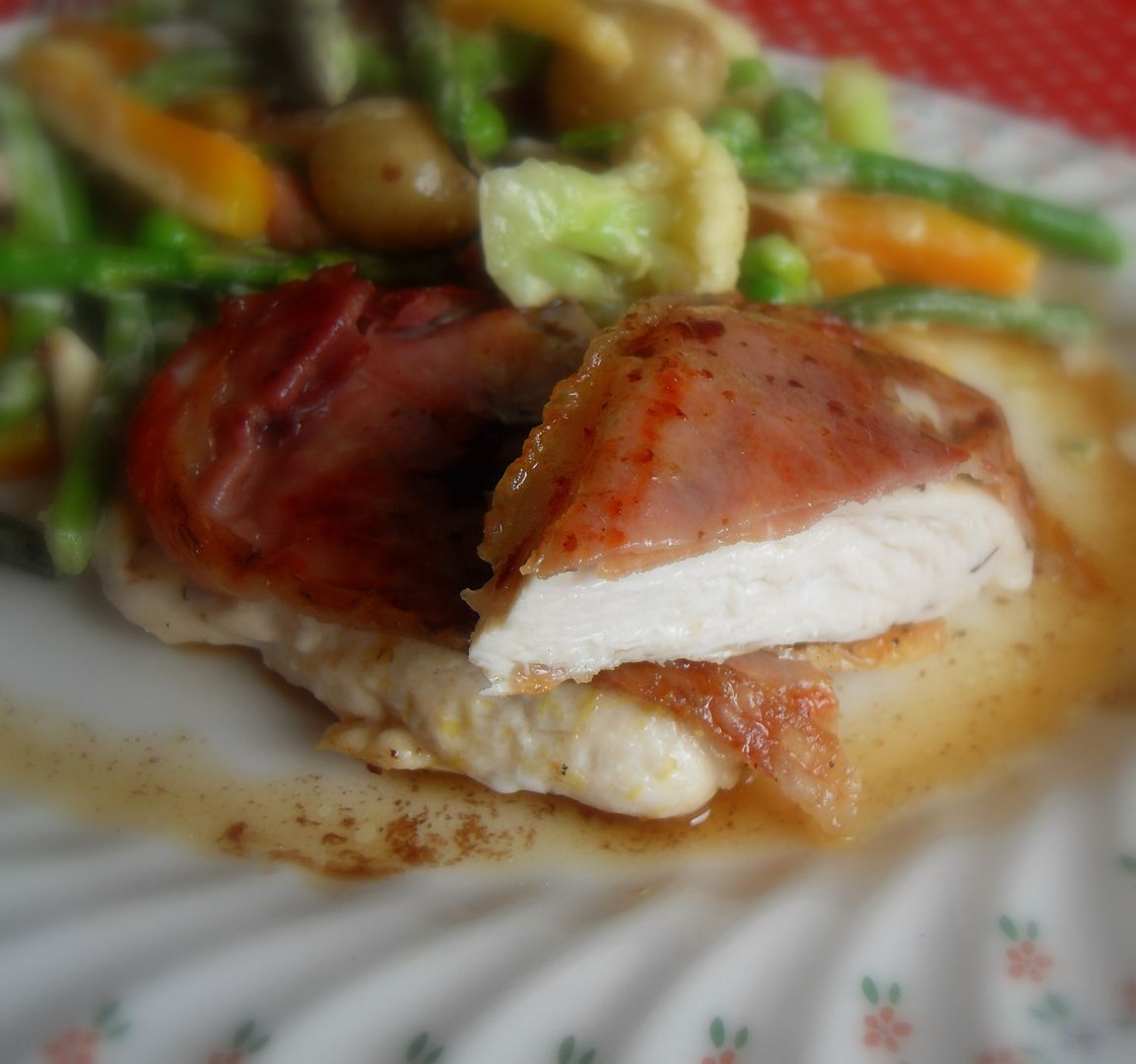 Of course that is one of Jamie's talents isn't it???
He makes cooking look fun and easy, and delicious as well! He's done a lot to inspire young people to want to cook and to eat better!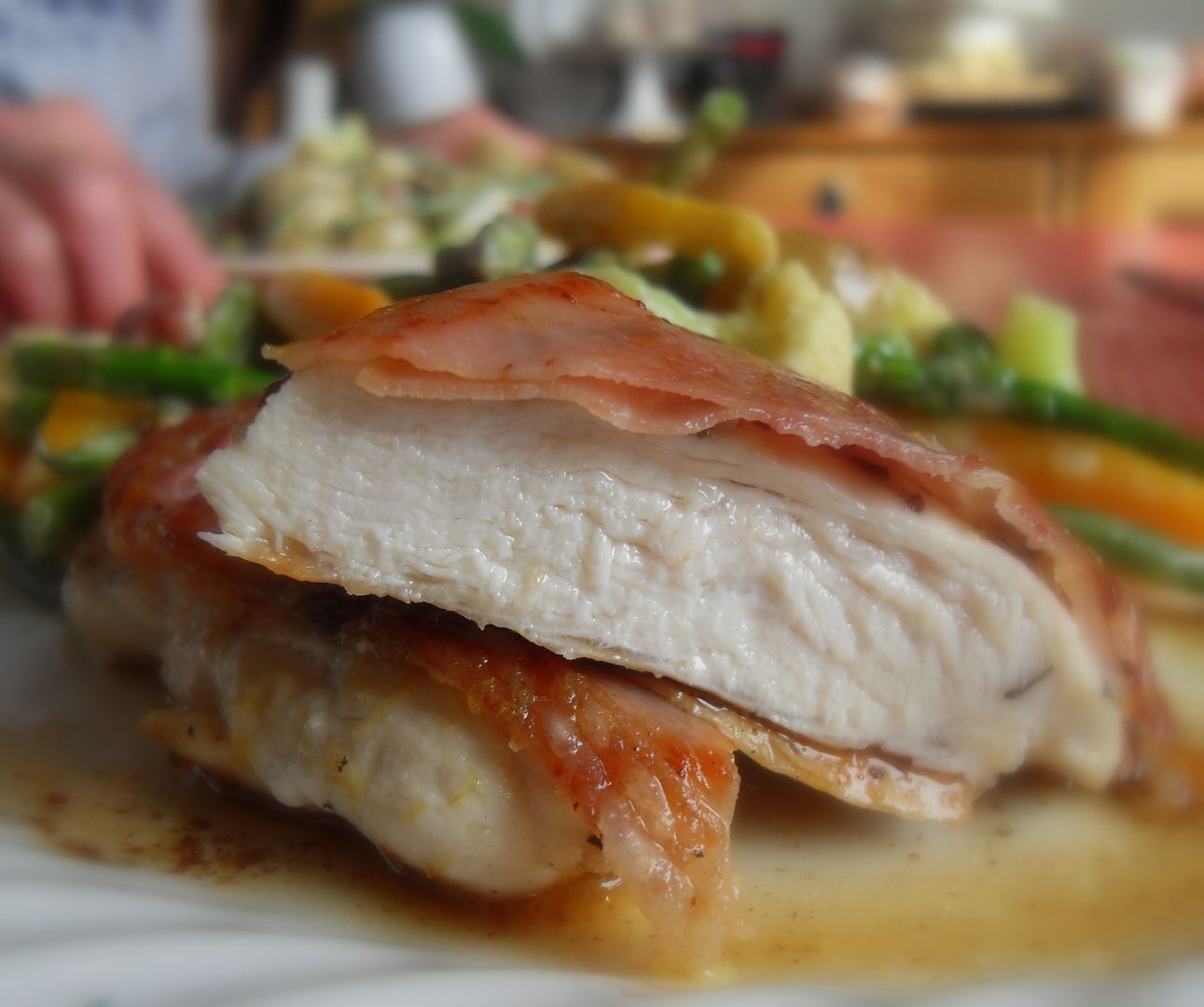 I made this for our supper last night and it was fabulous!
This would work very well served up with some mash and a vegetable, or even alone with a tossed salad. It was moist and delicious and had a wonderful crust of crispy ham. Oh so yummy!!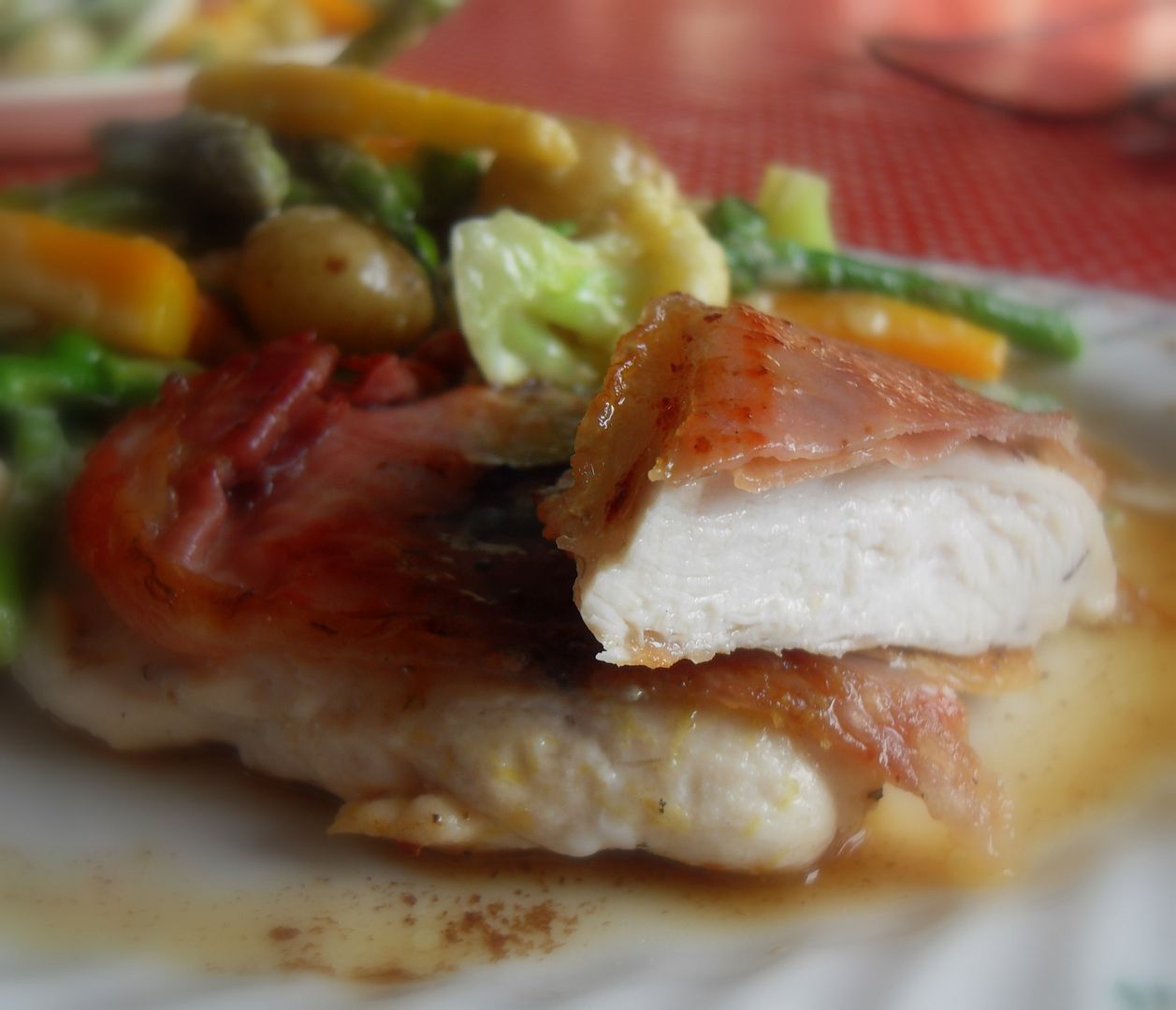 *Parmesan Chicken Breasts with Crispy Prosciutto*
Serves 2
Printable Recipe
Moist and tender chicken underneath a crust of crisp Prosciutto ham and meltingly tasty Parmesan cheese. What's not to like?
30g of freshly grated Parmesan Cheese (about 1/3 cup)
2 sprigs of fresh thyme
2 skinless boneless free range chicken breasts
freshly ground black pepper
1 unwaxed lemon, finely grated zest
6 slices of prosciutto
olive oil
good quality balsamic vinegar
Place your chicken breasts between some sling film and bash them out with a rolling pin so that they are an equal width throughout. Sprinkle each with some freshly ground black pepper and a little freshly grated lemon zest. sprinkle the leaves of one sprig of thyme over each. Cover with the Parmesan cheese, dividing it equally amongst the chicken breasts. Lay 3 slices of prosciutto over each breast, overlapping them slightly and covering the cheese. Drizzle with a little olive oil and sprinkle with the remaining thyme leaves.
Put a non stick frying pan over medium heat. Carefully transfer the chicken breasts to the pan, prosciutto side down. Cook for 3 minutes on each side, turning halfway through the cooking time until the ham is crispy and the chicken is cooked through.
If desired drizzle with a bit of balsamic vinegar and some olive oil to serve.