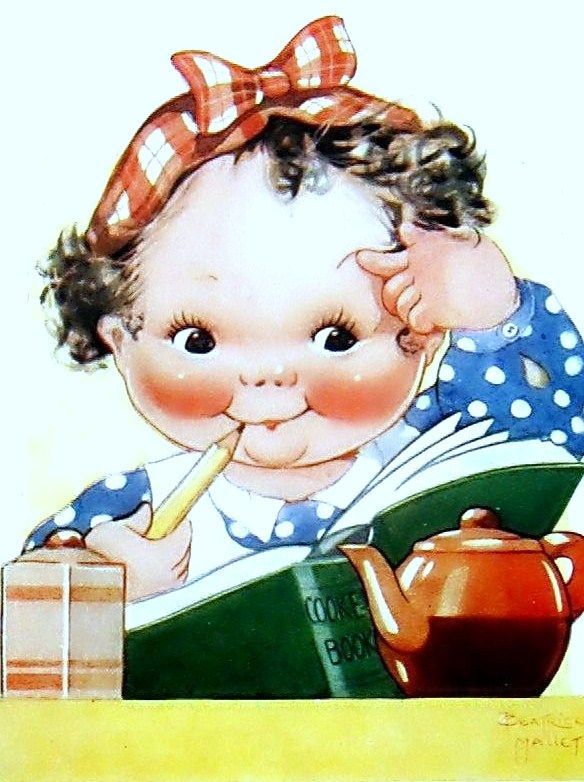 I recently burnt my hand quite badly when I accidentally brushed it against a hot oven rack as I was removing a casserole from the oven. It didn't half smart and it only touched the metal for a second, but here I am two weeks later with a nasty scab and it still hurts. I thought it was time for some new oven gloves.
I have been looking at silicone oven gloves for quite a while now, but have been resisting buying them, partly because they look somewhat bulky and partly because they cost a lot more than normal oven glove. I was at a garden centre the other day and these caught my eye. I had some Birthday money I had been saving to buy myself something and I found myself going back to these again and again. Maybe it was the catchy colour . . . maybe it was the nice kitschy print of the fabric and the silicone. I tried the on several times, and kept walking away . . . I wasn't sure I could justify spending that kind of money on oven gloves. The mitt one was £11.99 and the pinch one was £7.99 . . . in other words almost all of my £20 bar tuppence.
Finally after walking back to them for about the sixth time, I caved and put them into my shopping basket and crossed my fingers hoping that I had not wasted my money on something I wouldn't use. I LOVE THEM! Seriously I love them. The glove does not feel awkward at all on my hand. The pinch one is perfect for small jobs and they both work together very well in tandem.
They have a nice thick lining and according to the label you can clean them in the dishwasher. Not sure about that, but I have found that if you do get them dirty, you can just rinse them off and they look brand new again. I am really pleased about that. Coz I am always dipping my oven gloves into things they shouldn't be dipped in. They keep my hands nice and cool. They are not too long and not too short and they feel nice and not bulky like I thought they might.
In short, I approve.
I got mine at the Gordale Garden Centre gift shop, but I suspect you can get them just about anywhere. They are by a company called Zeal, and come in a whole host of colours and patterns.
Note - I was not sent these for free and am not being paid to promote them. I quite simply like them and thought that you might too. ☺