When I first moved over here twelve years ago . . . there were some things that you just couldn't find. Things like Betty Crocker cake mixes, Marshmallow Fluff, and Skippy Peanut Butter, amongst other things. You never know what you will miss until you can't have it any more . . .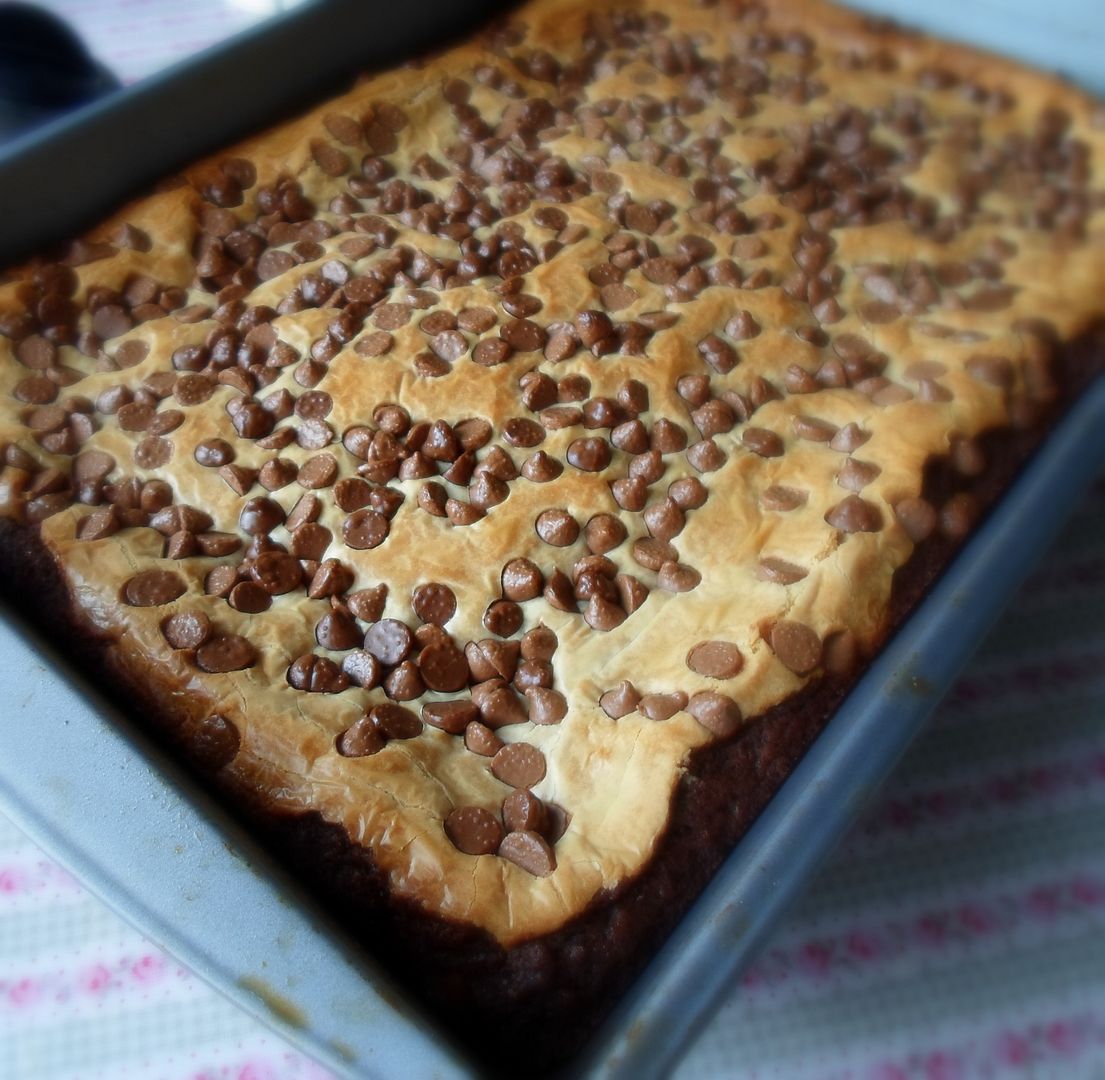 Over those years I have had to learn to adapt some of my favourite recipes to use other ingredients that are available over here . . . but there were still some things that you just couldn't adapt no way . . . no how. I used to bring back oodles of stuff each time I went over to Canada to visit my family. Todd used to do a lot of moaning about that . . . but I just reminded him of how he would feel if he couldn't get marmite anymore!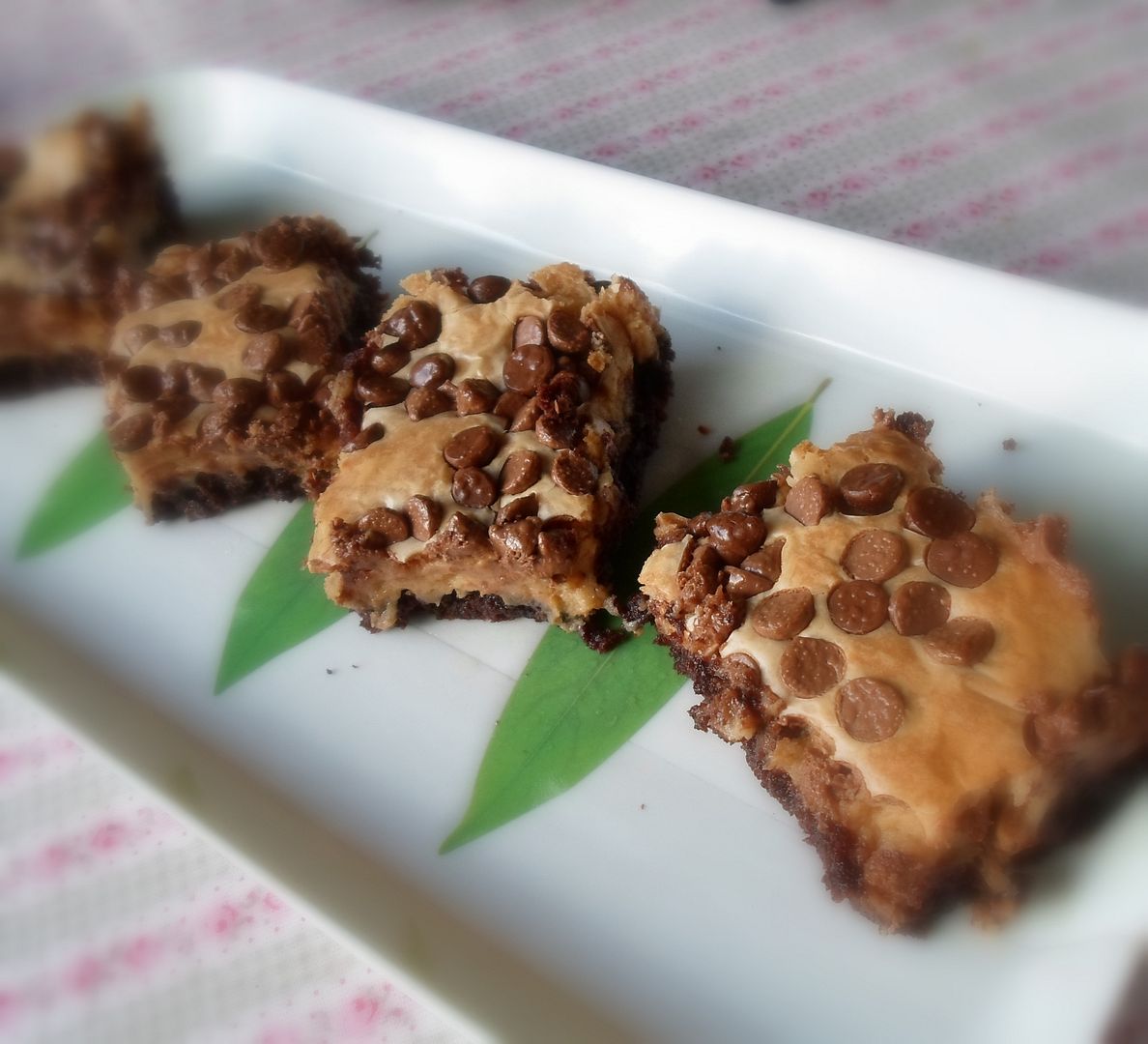 I'm happy to say though that in recent years quite a few things have become easily available . . . things like Gold Fish Crackers, Marshmallow Fluff, Skippy Peanut Butter and at least a few cake mix flavours . . . such as Devils Food, Spice, Lemon, Coffee, Vanilla and Carrot. You can even get Snyders Pretzel bits from time to time. I love the honey mustard ones.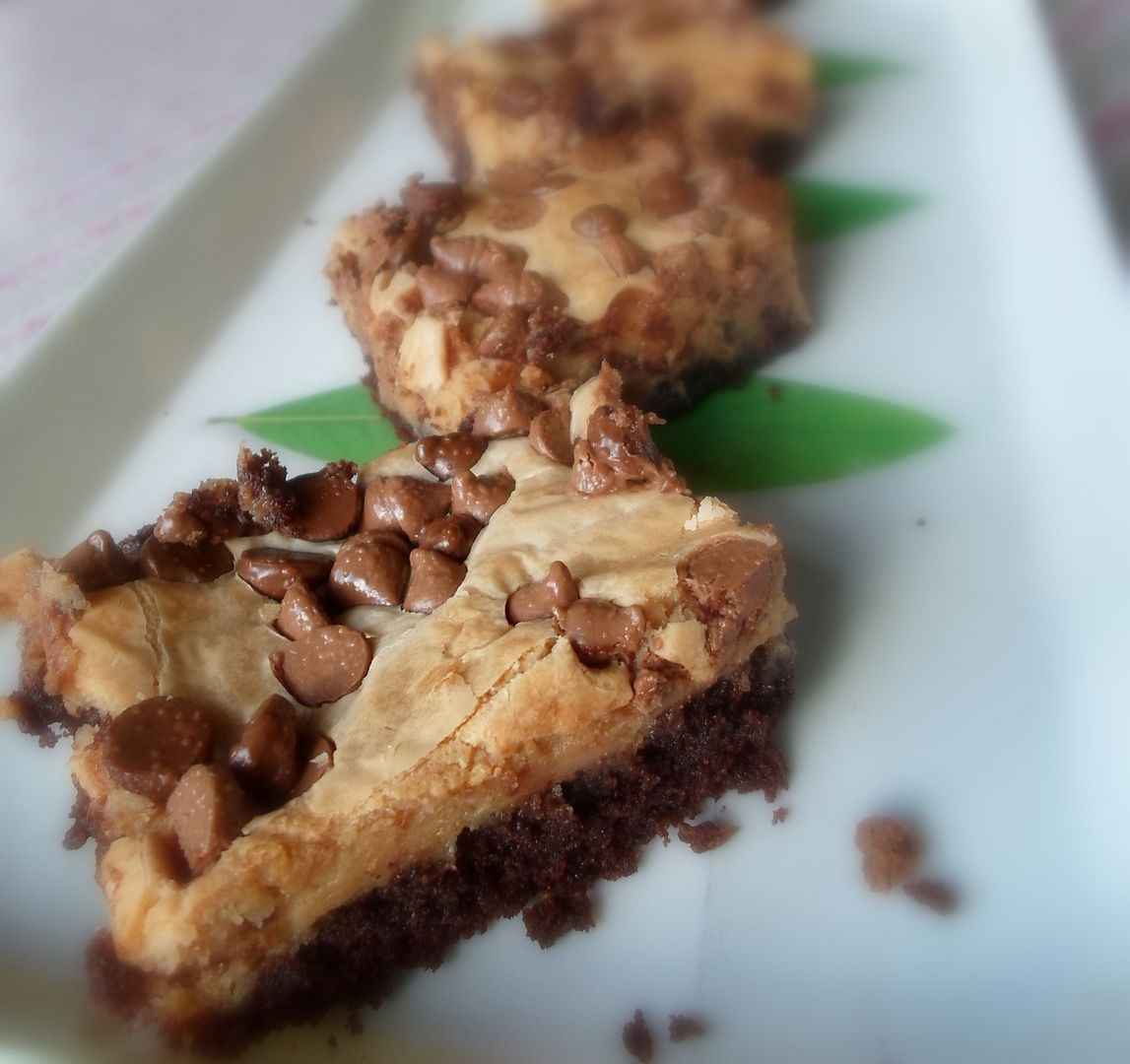 Being able to get some of these things though, means that I can now cook some of our favourite treats in my English Kitchen, like these delicious Brownies that I baked for the Missionaries the other day when they came for tea . . .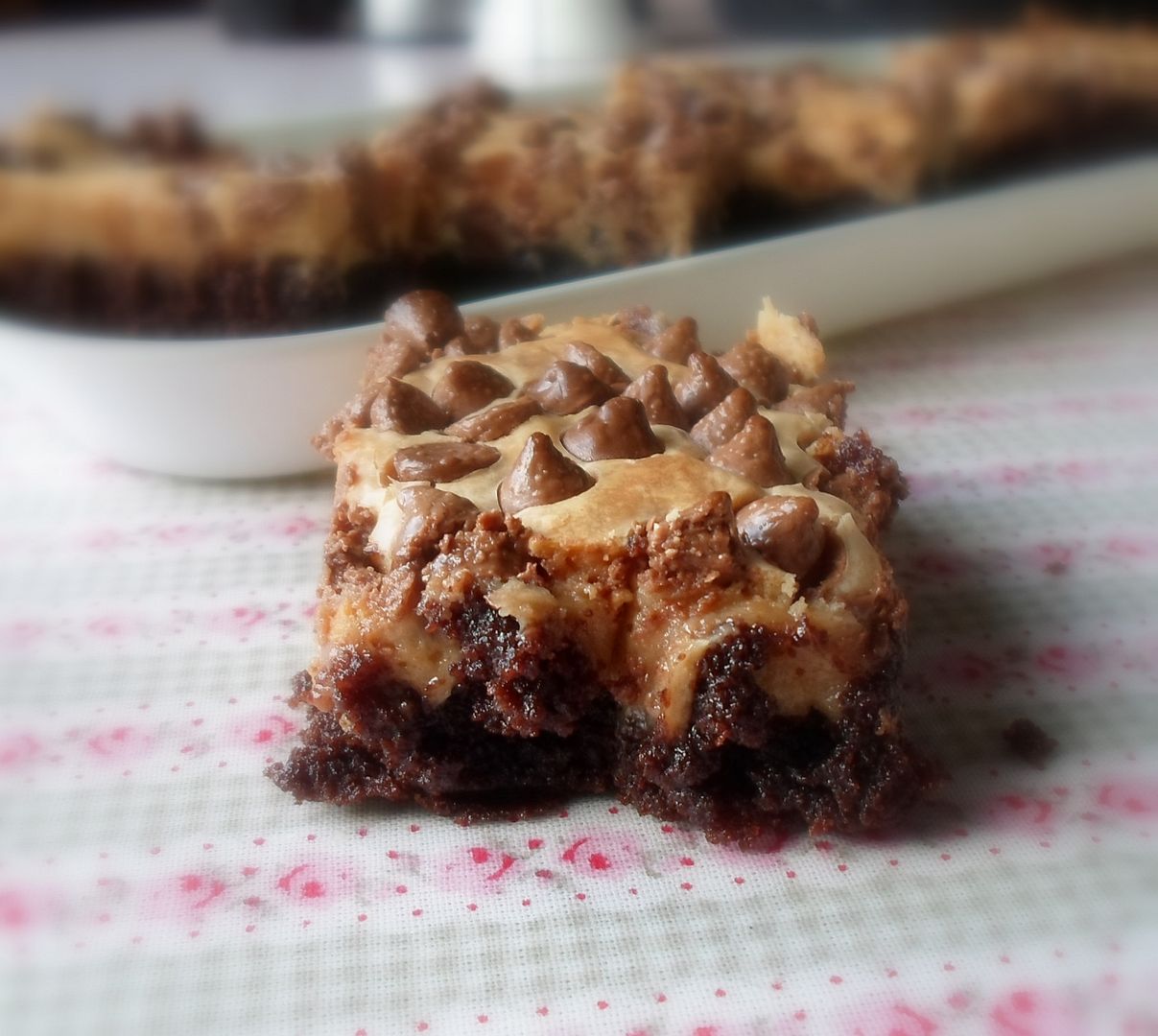 Yes, they are a bit of a cheat because they use a boxed cake mix . . . but I know you won't hold that against me. I've tried through the years to develop my own base . . . but I just haven't been able to crack it just yet. The base for these is soooo moist and fudgy and chocolatey . . .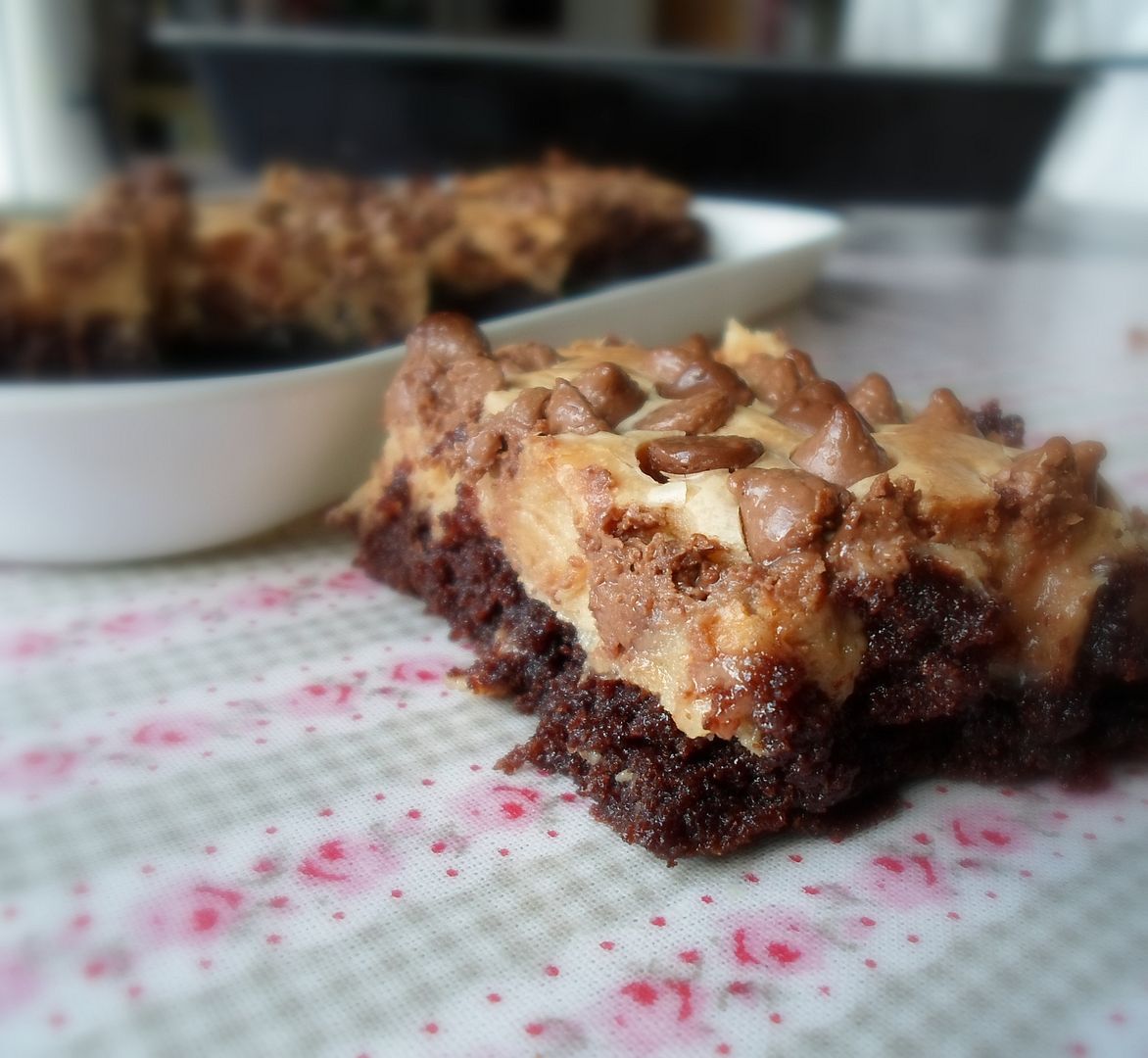 And that fluffer nutter topping. Fluffer nutter is a popular sandwich combination in North America . . . sandwiches spread with marshmallow cream and peanut butter. In fact I do believe that it is so popular that you can now find it already mixed in jars.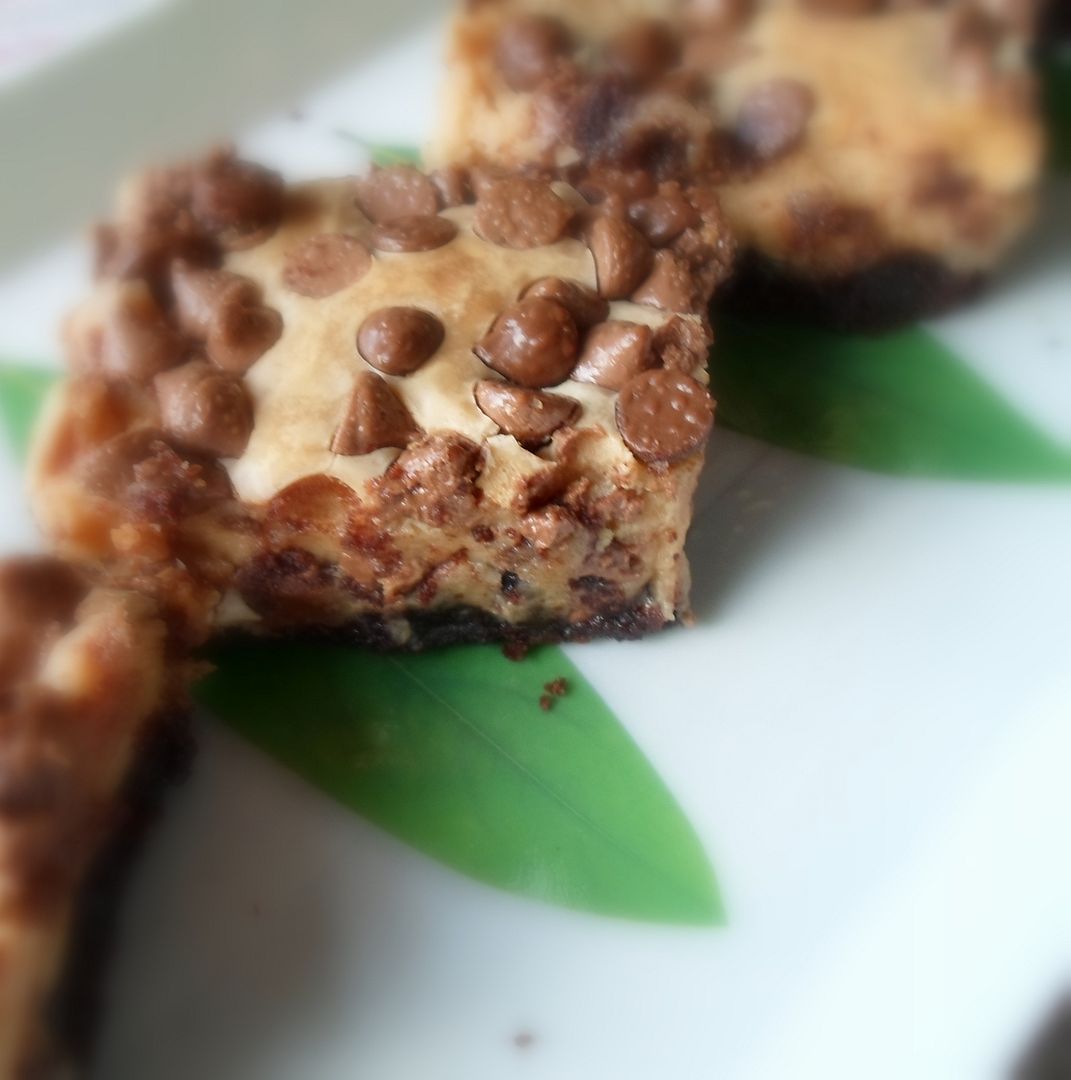 I think though . . . fluffer nutter sandwiches were an Amish invention . . . but you can feel free to correct me if I am wrong.
How can something that is soooo bad for you be soooo good!!
In any case, no matter if it is a cheat . . . and no matter where it comes from . . . you can now make them here . . . in the UK, and with British ingredients. The bottom line is this . . . they're fabulously delish and now I can make them here, at home . . . without dragging a heavy suitcase across the Atlantic, or paying an outrageous price at one of those speciality shops.
Life is very,
very
good.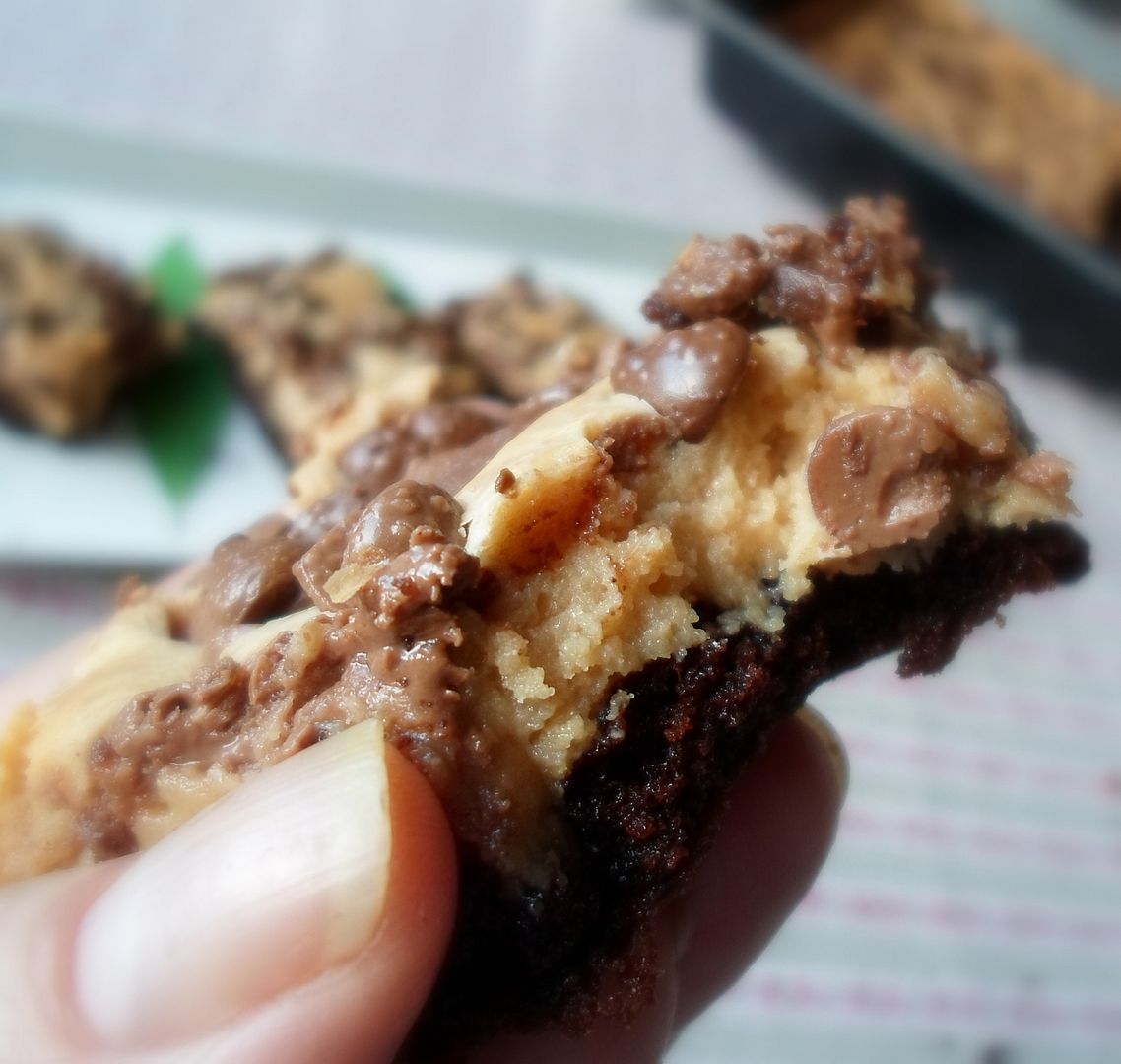 *Fluffer Nutter Brownies*
Makes one 9 by 15 inch pan
Printable Recipe
These could not be easier, and they are fabulously, moreishly delicious! I bet you can't eat just one!
1 500g box of Devils food cake mix (Betty Crocker, double layer cake)
2 large free range eggs
125ml of sunflower oil (1/2 cup)
120g of smooth peanut butter (2/3 cup)
1/2 of a 213g jar of marshmallow cream (2/3 cup)
1 tsp pure vanilla extract
1 397g tin of sweetened condensed milk (14 ounce)
a couple handfuls of milk or dark chocolate chips
Preheat the oven to 180*C/350*F/ gas mark 4. Butter a 13 by 9 inch baking dish really well. Set aside.
Mix together the oil, eggs and cake mix until well blended. Spread this mixture into the bottom of the prepared baking dish. Set aside.
Whisk together the peanut butter, marshmallow cream, vanilla and sweetened condensed milk, until smooth and amalgamated. Spread this mixture evenly over top of the chocolate mix. Scatter the chocolate chips over top.
Bake for15 to 20 minutes, just until the edges are light golden brown and the centre is almost set. You want it to be a bit gooey. Allow to cool completely before cutting with a sharp knife into bars for serving. Store any leftovers in an airtight container for up to two days, or in the refrigerator for longer, allowing them to come to room temperature for serving
You can now buy Marshmallow Fluff at Asda and I believe Sainsbury's. The Cake mixes are pretty much available in all of the shops. You can buy Skippy Peanut Butter at Costco and online.
Whatever . . . these are a real treat. Bon Appetit!