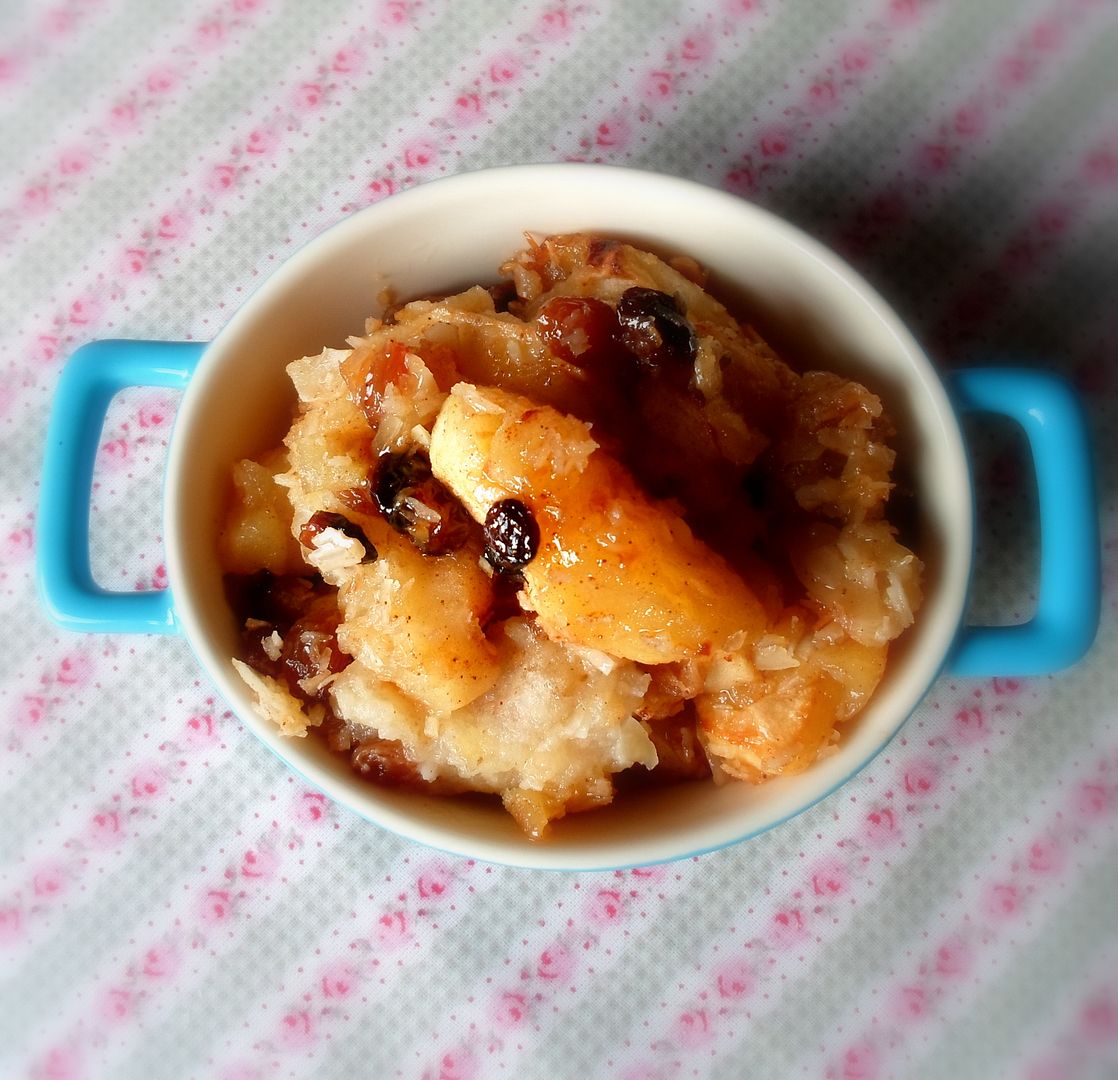 There is nothing my dear husband likes better than a tasty apple dessert. His favourite is apple pie, but well . . . you don't always have the time to bake a pie do you?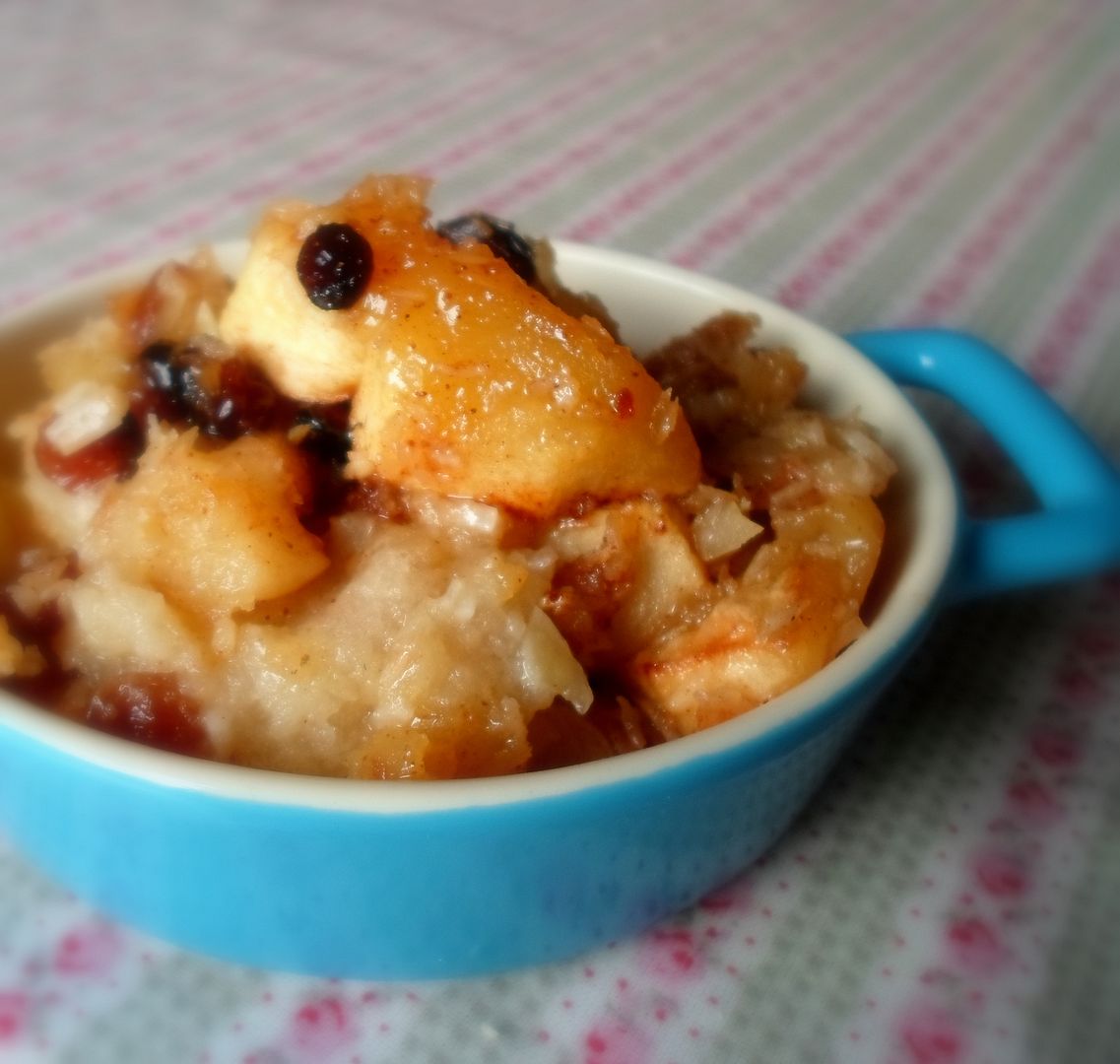 Sometimes you just want something apple-like and tasty without all the faffing about of rolling out pastry and then there is the wait . . . for it to bake, to cool down enough to cut, etc.
Have I ever told you patience isn't one of my virtues? Well, you know it now . . .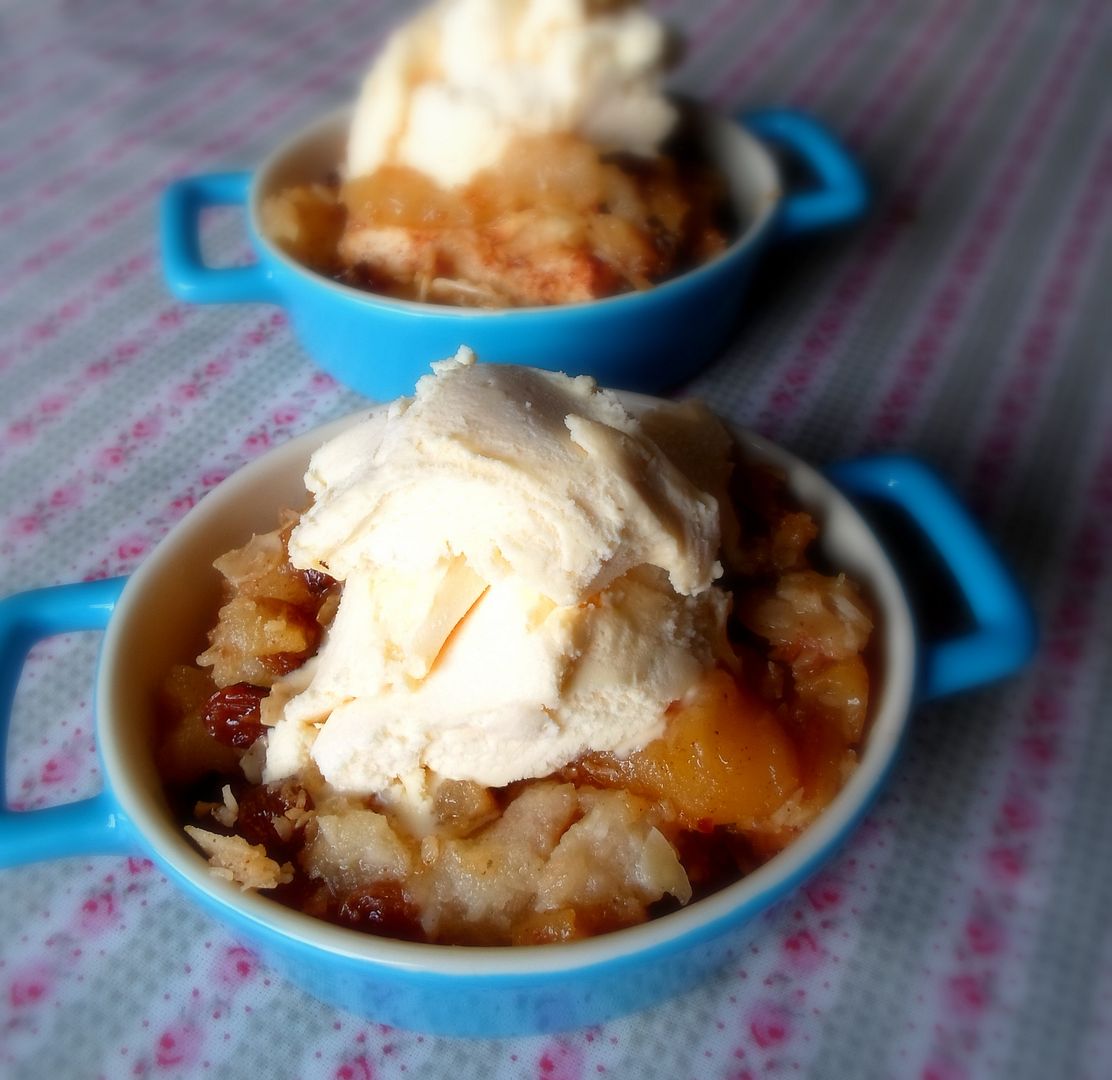 Enter "House" baked apples. One of my favourite go to quick apple desserts.
Simple and quick to throw together and oh so very delicious to eat . . . with all of the comforts of a crumble minus all of the work of having to rub a topping together, and in truth, you don't really miss it.
You get succulent baked sliced of apple, all sweet and buttery and nicely spiced . . . mixed with the moreish crunch of toasted flaked almonds . . . not to mention the additional textures and flavours of sweet sultana raisins and coconut!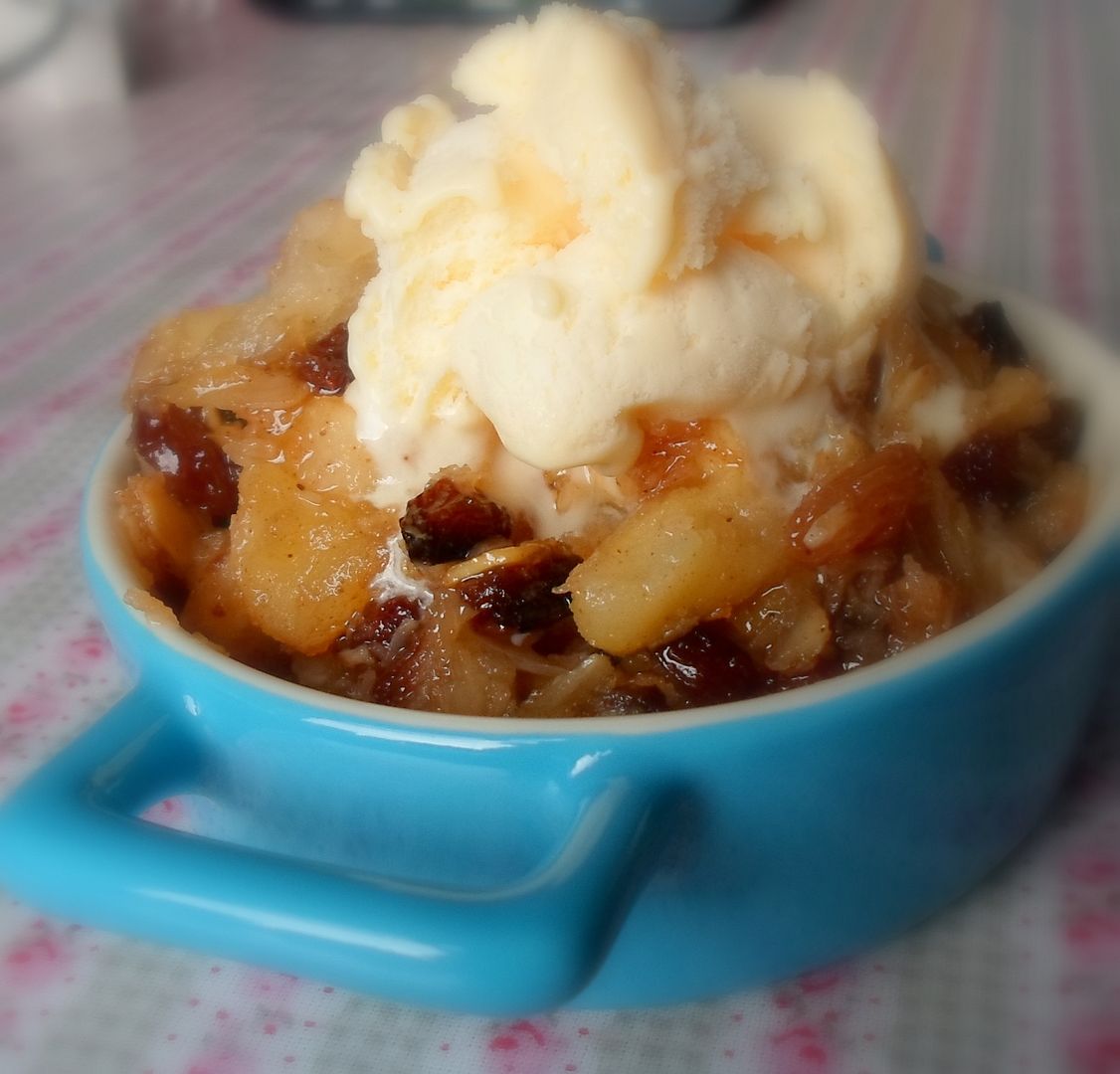 The smell when it's baking is almost more than you can bear . . . it smells so wonderfully homey and comforting . . . It's a good thing it cooks rather quickly!
You can have this on the table in less than half an hour and I can assure you all will be smacking their lips in anticipation!
We like to call them "House" baked apples . . . coz that's just the way we do them in this house! Enjoy!!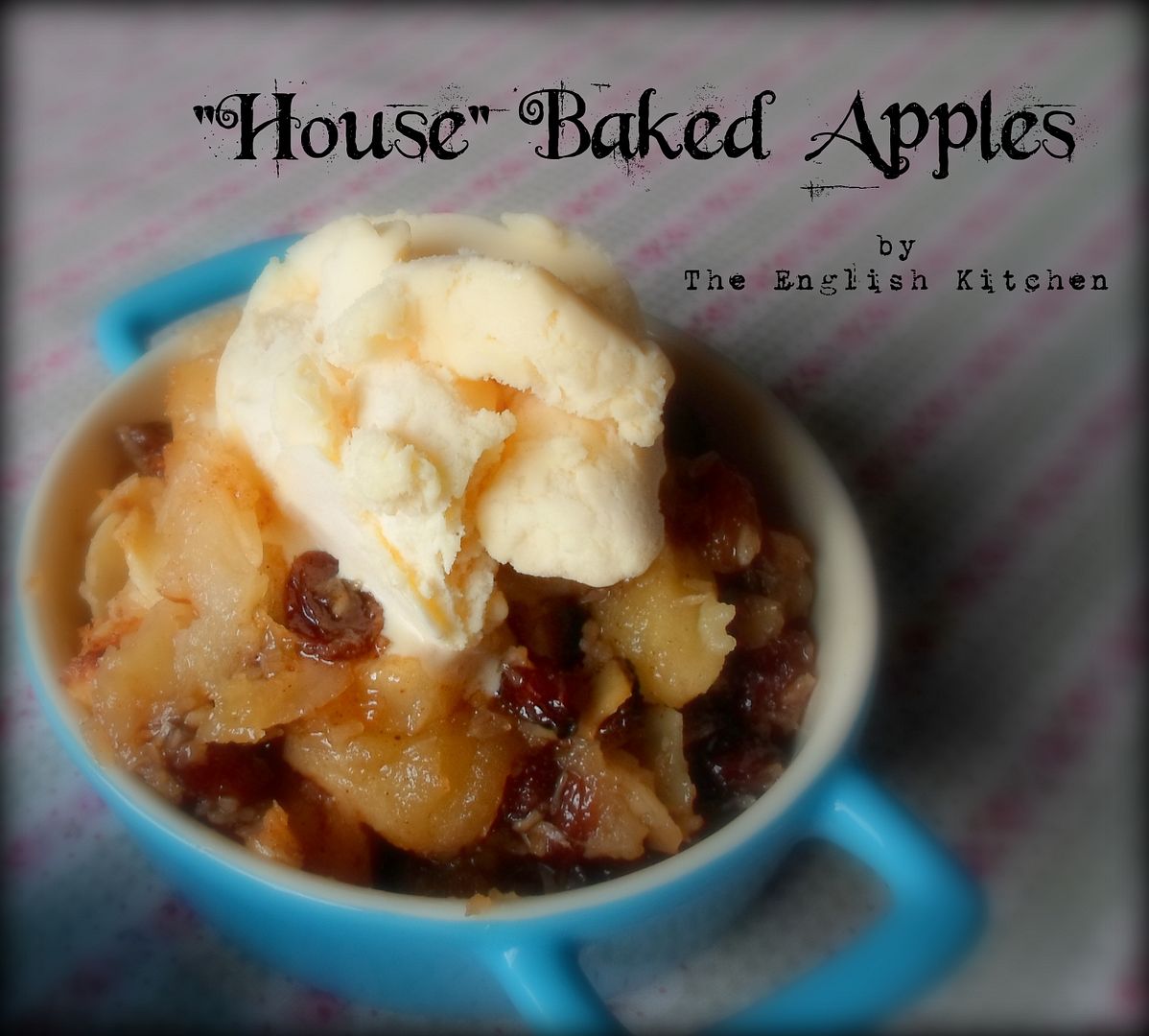 *House Baked Apples*
Serves 4
Printable Recipe
This is how we like them in our house. Simple and delicious!
4 large red eating apples
a large handful of flaked almonds
4 TBS sugar
3 TBS dessicated coconut
1 handful of sultana raisins
1/2 tsp ground cinnamon
1/4 tsp of ground cardamom
1/4 tsp freshly grated nutmeg
4 TBS butter, plus more to butter the tin
vanilla bean ice cream to serve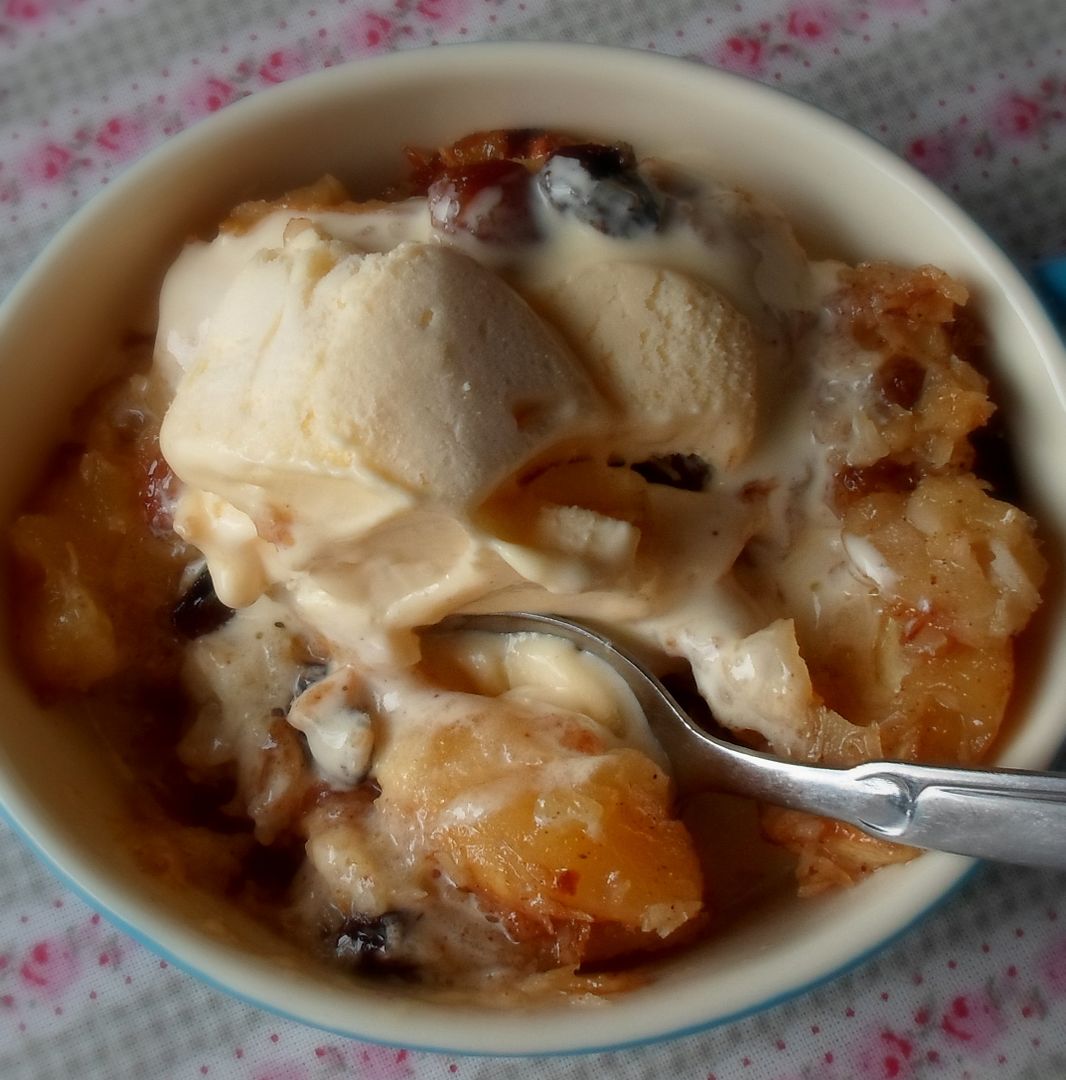 Preheat the oven to 200*C/400*F/ gas mark 6. Butter a 9 by 13 inch baking pan well. Set aside.
Peel the apples, core and cut each into about 8 wedges. Scatter them into the tin. Sprinkle with the sultanas, almonds and coconut. Stir together the sugar, cinnamon, cardamom and nutmeg. Sprinkle this evenly over top of the apples. Dot with the butter.
Bake for 25 minutes, until the apples are beginning to soften and turn golden brown. Serve warm, spooned into bowls and topped with a scoop of vanilla bean ice cream
Enjoy! Bon Appetit!