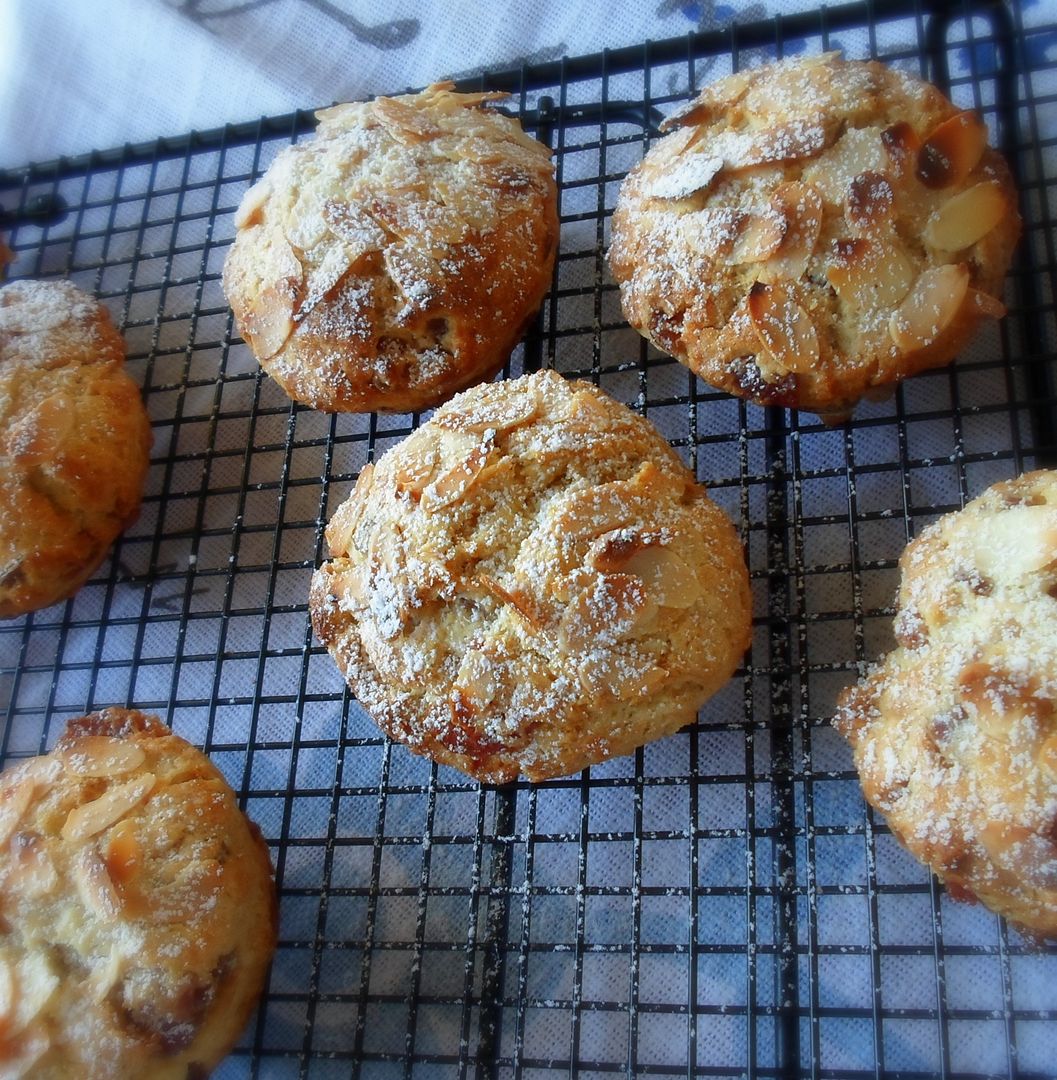 Brrrr . . . we have been having a real cold snap of weather this past week and they are saying now we are in for the coldest Winter we have had in a while.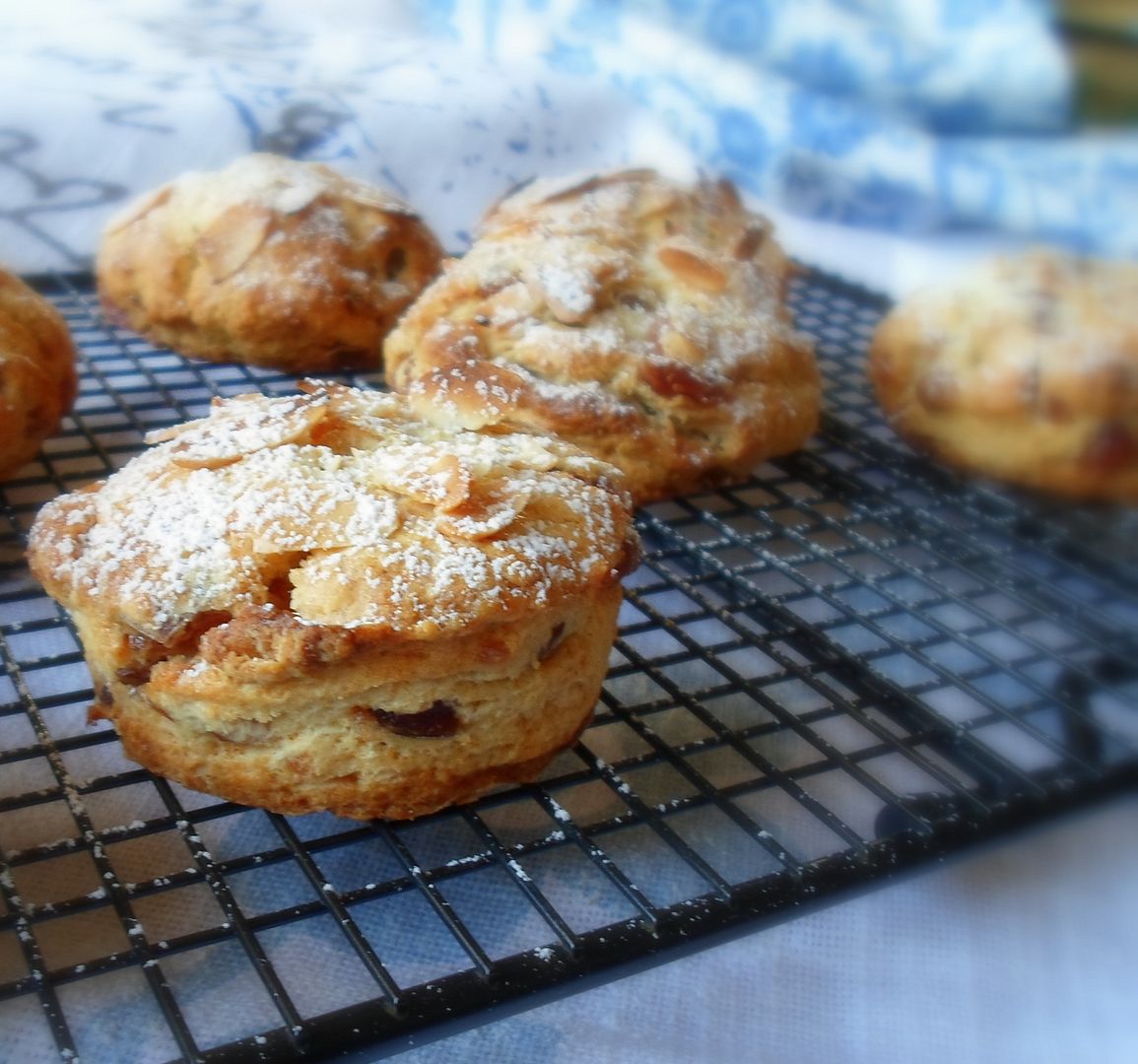 I an not usually a person who goes in for hot drinks, but with these colder days I have been indulging in all of my favourite herbal blends and well . . . what goes better with a hot cuppa in the afternoon than a little smidgen of cake or a cookie or . . .
A delicious scone . . .
Especially when it is one of these tasty scones with some cream and jam . . . uh oh . . . naughty girl . . . buttery, crumbly, filled with glace cherries and topped with moreish toasted almonds . . .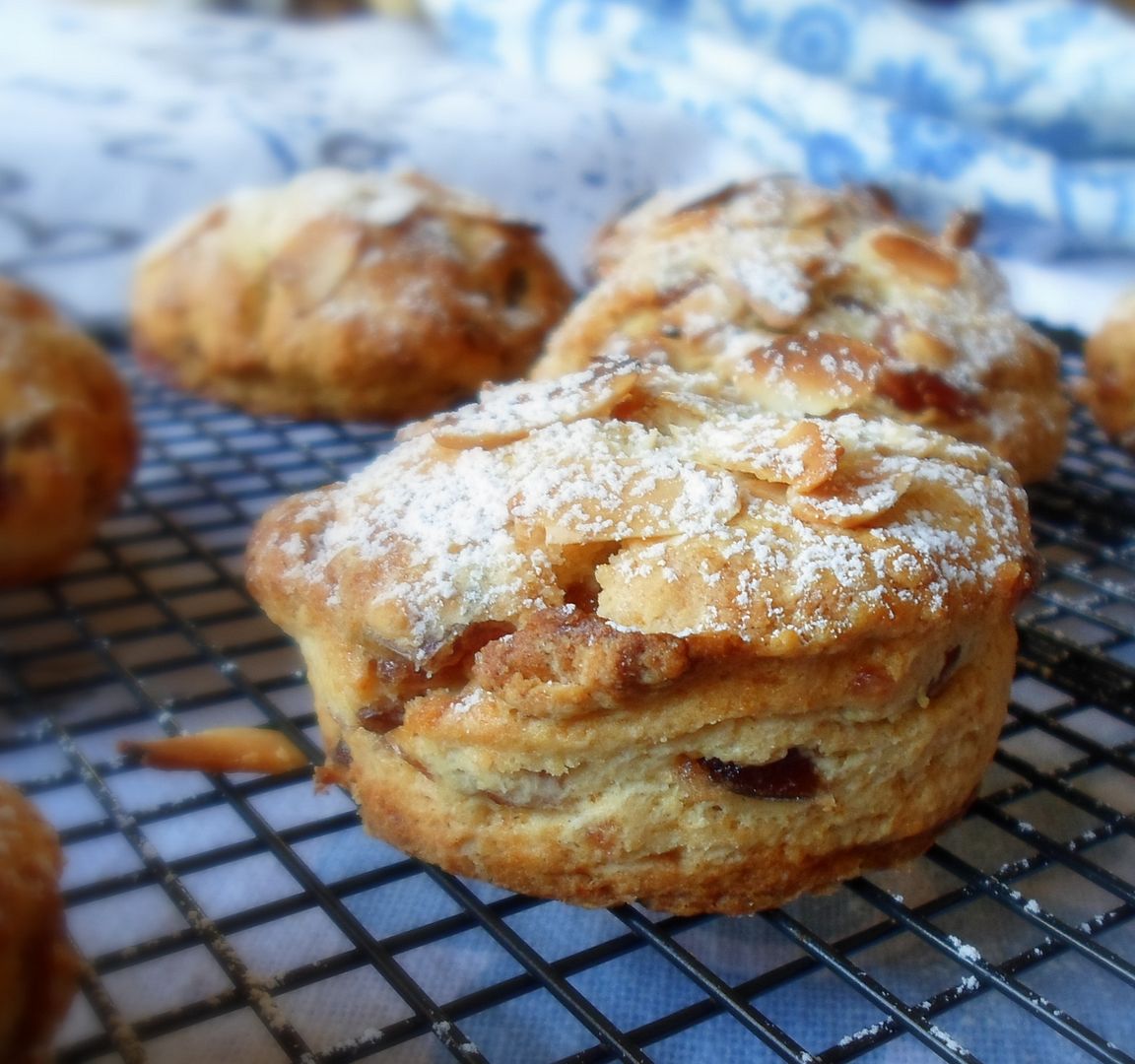 Simply put. These are gorgeous. Wonderful. Scrummy yummy. Just the perfect pick me up.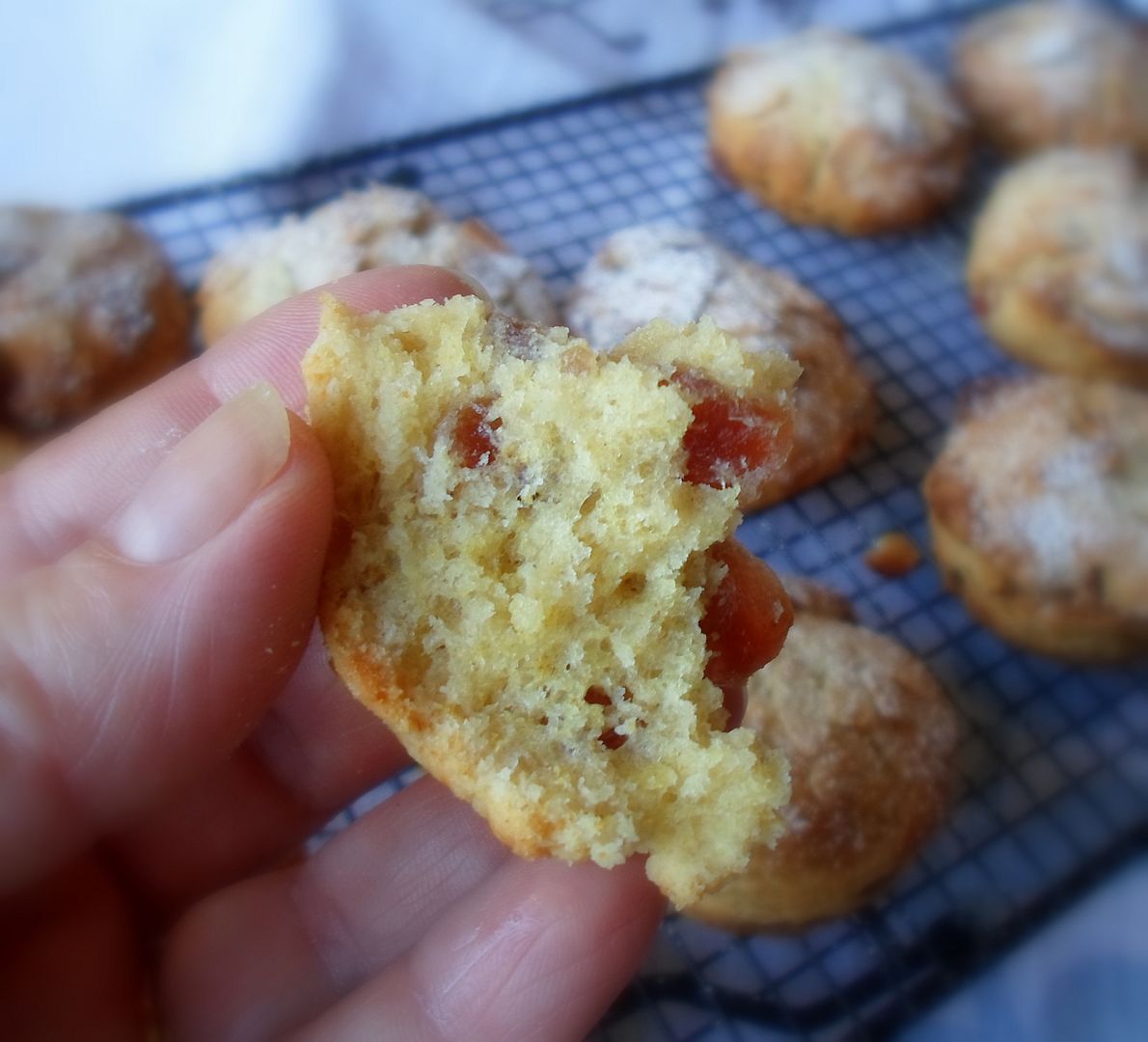 *Cherry Almond Scones*
Makes 8
Printable Recipe
Beautifully rich and flaky scones, stogged full of candied cherries and lovely flavours of vanilla and almond. The flaked almonds which are baked on top give them a lovely crunch.
2 cups plain flour (200g)
1/3 cup caster sugar (65g)
2 tsp baking powder
1/4 tsp salt
1/3 cup chilled butter (75g)
2/3 cup whipping cream (156ml)
1 large free range egg, lightly beaten
1 tsp pure almond extract
1 tsp pure vanilla extract
1 cup candied cherries, washed, dried and cut into quarters (200g tub)
flaked almonds and cream to finish
Preheat the oven to 200*C/400*F/ gas mark 6. Line a baking sheet with parchment paper. Set aside.
Sift the flour into a bowl along with the sugar, baking powder and salt. Drop in the butter, cut into bits. Rub the butter in with your finger tips until the mixture resembles fine bread crumbs. Stir in the cherries. Whisk together the cream, egg and extracts. Stir the wet ingredients into the dry ingredients with a fork. The mixture will be very sticky. Tip out onto a floured board. Knead several times with floured hands to bring together. Pat out to 1 inch thickness. Cut into rounds with a sharp round cutter, 3 inches in diameter., using a sharp up and down tap. Do not twist.
Place rounds onto the prepared baking sheet. Brush the tops with more cream and sprinkle with flaked almonds. Bake for 18 to 22 minutes until well risen and golden brown. Scoop off onto a wire rack to cool. Dust with icing sugar to serve if desired. Delicious split and served with clotted cream and preserves.