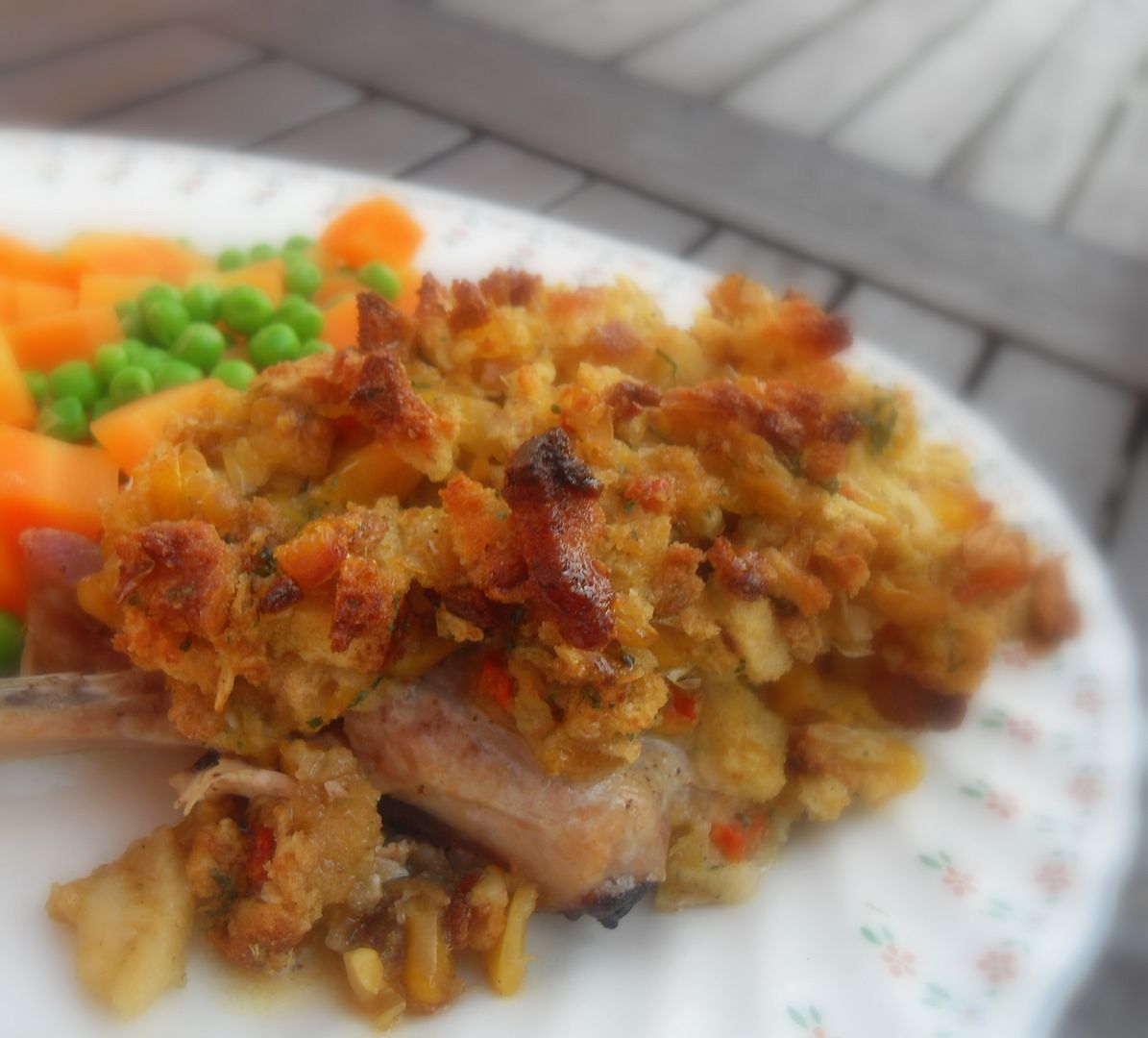 I had some lovely old fashioned bone in chops I wanted to use the other day and so I decided to cook a real treat up for my husband. He really does love eating a good pork chop.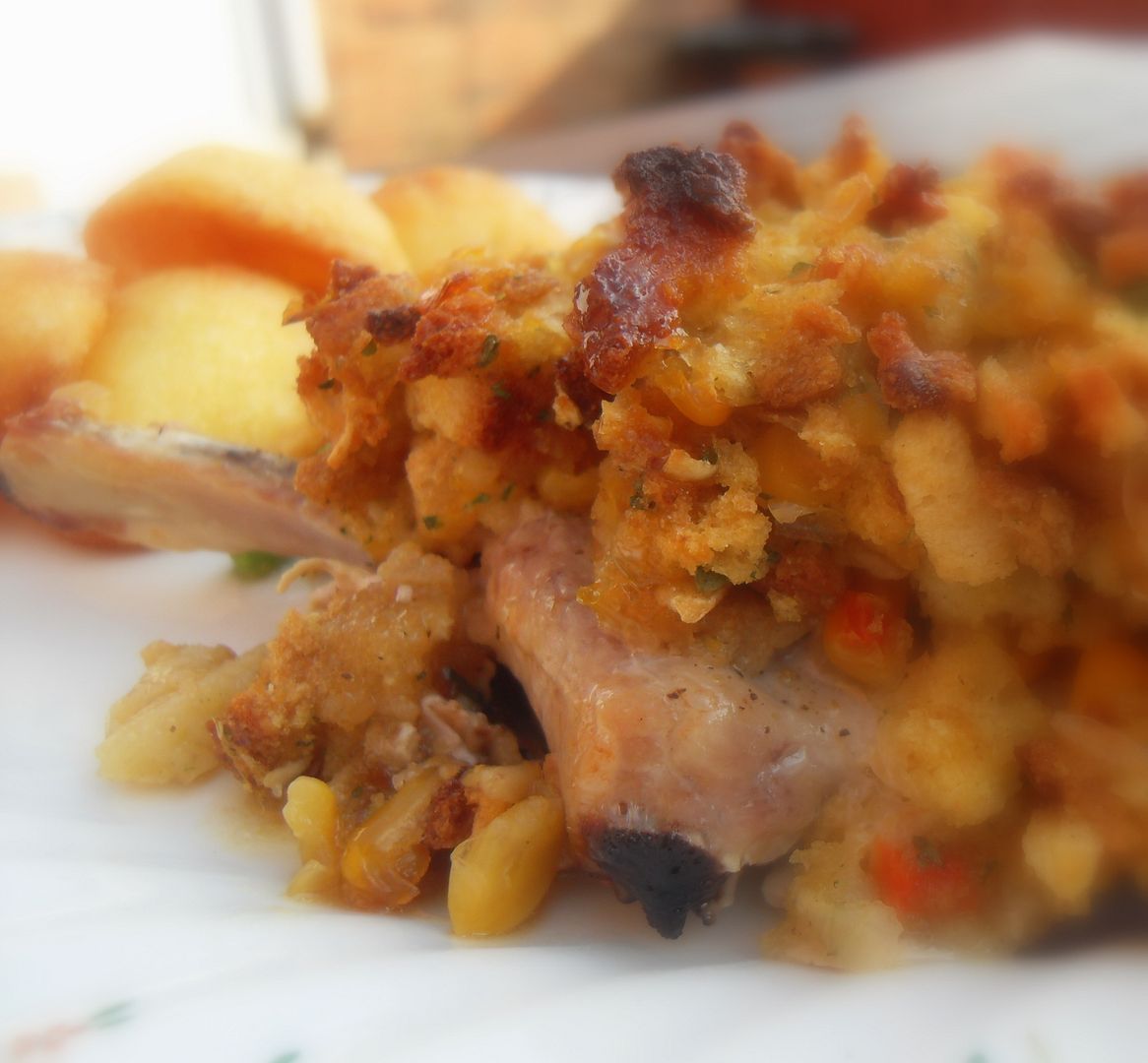 This is a recipe which I have had for many years. It came from an old cookbook of my mother's, called Martha Logan's Meat Cookery Book. It was a cookbook that she bought when she was first married, back in 1954. When I was about 17, I copied down, in hand writing, every recipe in the book that I found interesting, and this particular one has become a real favourite of ours through the years.
When I first moved over to the UK, Creamed Corn was not something that I could very easily find. It's quite readily available now though, which pleases me to no end. I just couldn't make my corn chowder without Creamed Corn and this delicious recipe wouldn't be possible without it either.
Imagine delicious tender meaty pork chops, baked beneath an herby corn and bread stuffing. Nom Nom!! This is a real favourite! You can use either ready made stuffing crumbs for the bread stuffing or dried bread crumbs. If you are using plain dried bread crumbs, do add some herbs as they give it a lovely flavour. I would suggest 1/2 tsp of dried sage and 1/2 tsp of dried thyme. A bit of onion would also be a nice addition.
With some potatoes on the side and a vegetable or two, it goes down a real treat with the men in the house . . . and I confess . . . this woman is mighty fond of it as well!
*Baked Top Hat Pork Chops*
Serves 4
Printable Recipe
Moist and delcious pork chops baked beneath a delicious corn stuffing. Quick, easy, economical and very tasty.
4 thick centre loin pork chops, fat and rind trimmed off and discarded.
1/2 of a 418g tin of creamed corn (1 cup)
2 ounces of dried bread crumbs, or seasoned stuffing mix (1/2 cup)
1 stalk of celery, washed, trimmed and chopped
1 TBS finely chopped parsley
salt and black pepper to taste
butter
Preheat the oven to 180*C/350*F/ gas mark 4. Butter a shallow baking dish. Set aside.
Dust the pork chops lightly with some salt and black pepper. Place into the baking dish. Combine the bread crumbs, creamed corn, celery and parsley. Mound an equal portion on top of each pork chop. Dot with butter.
Cover lightly with aluminium foil and bake for 30 minutes. Uncover and bake for 15 minutes longer, until lightly browned. Serve hot, with your favourite side dishes.
I like to serve these quite simply with some boiled new potatoes and peas and carrots. The combination is just wonderful. Well, to me anyways! Bon Appetit!