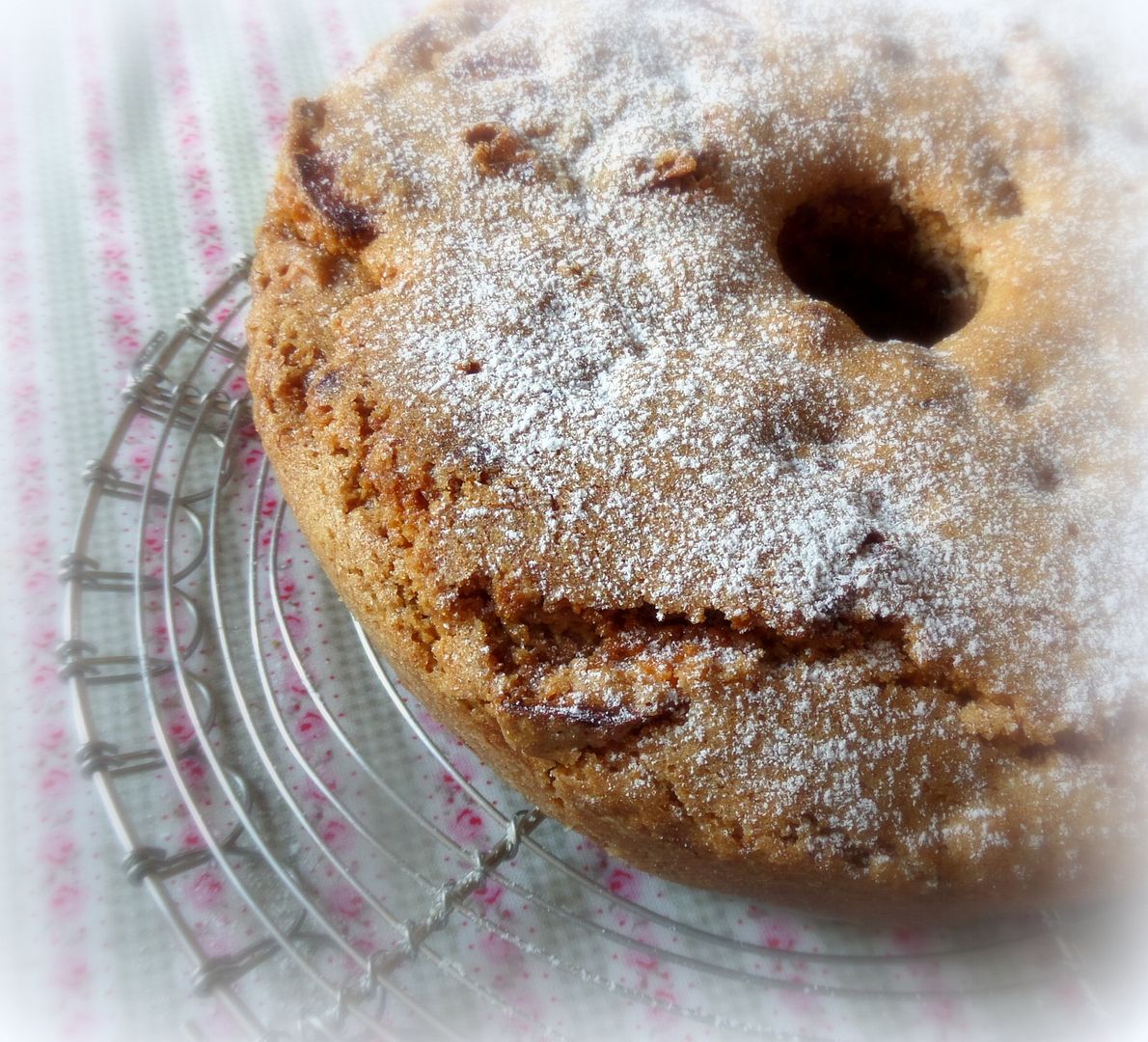 This is a lovely cake that I always used to make using just apples. They almost melt into the cake, making it beautifully moist. The other day I had some pears that I wanted to use as well, and so I used half pears and half apples with the most delightful results!!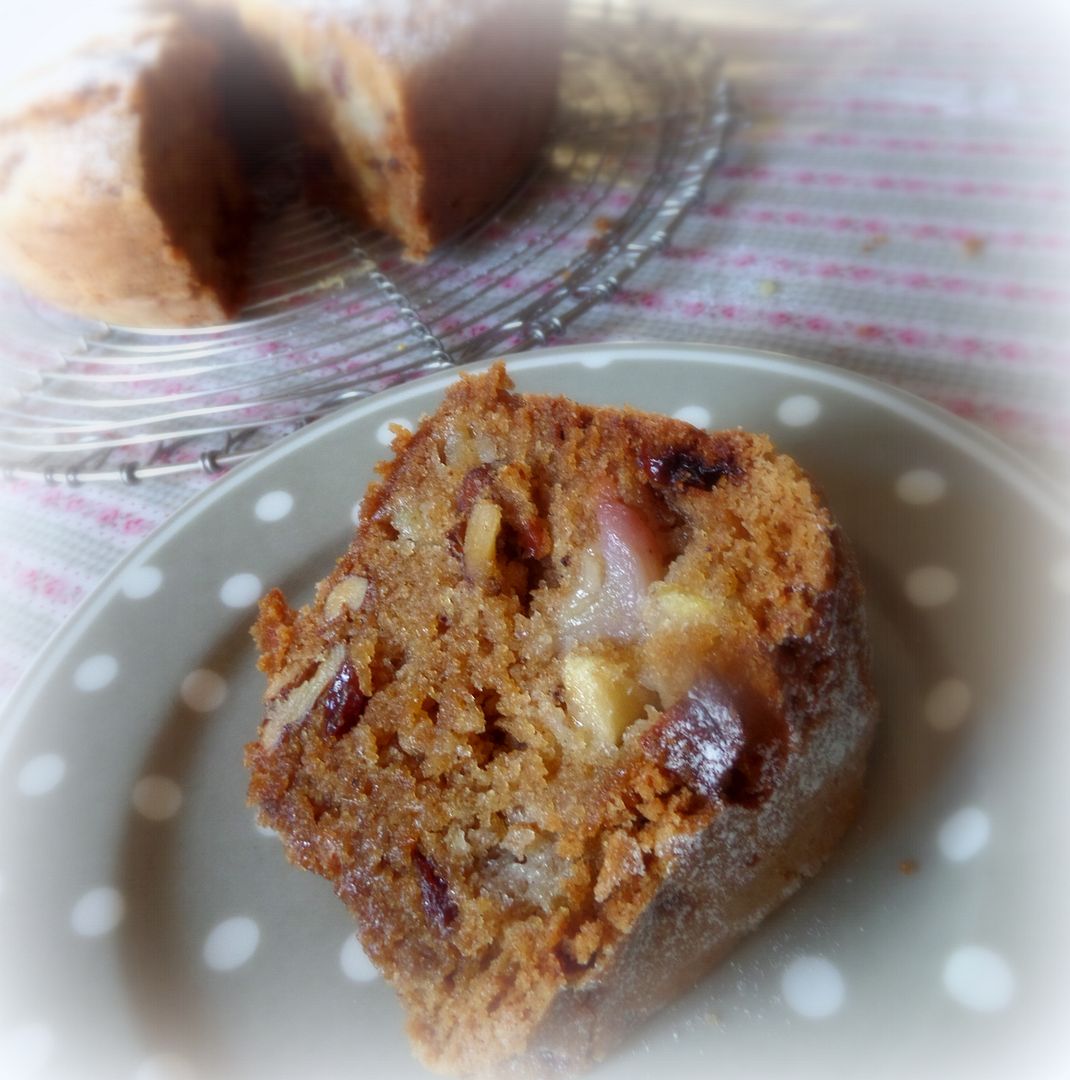 I kicked up the spice a bit. Normally I use only cinnamon, but pears go so very well with cardamom . . . and nutmeg is a warm spice that goes well with most fruits, and so I added some of each of those.


WHAT A BEAUTIFUL CAKE. No, not to look at, it's actually kind of ugly to look at, but flavour-wise, this cake cannot be beat. It's just gorgeous!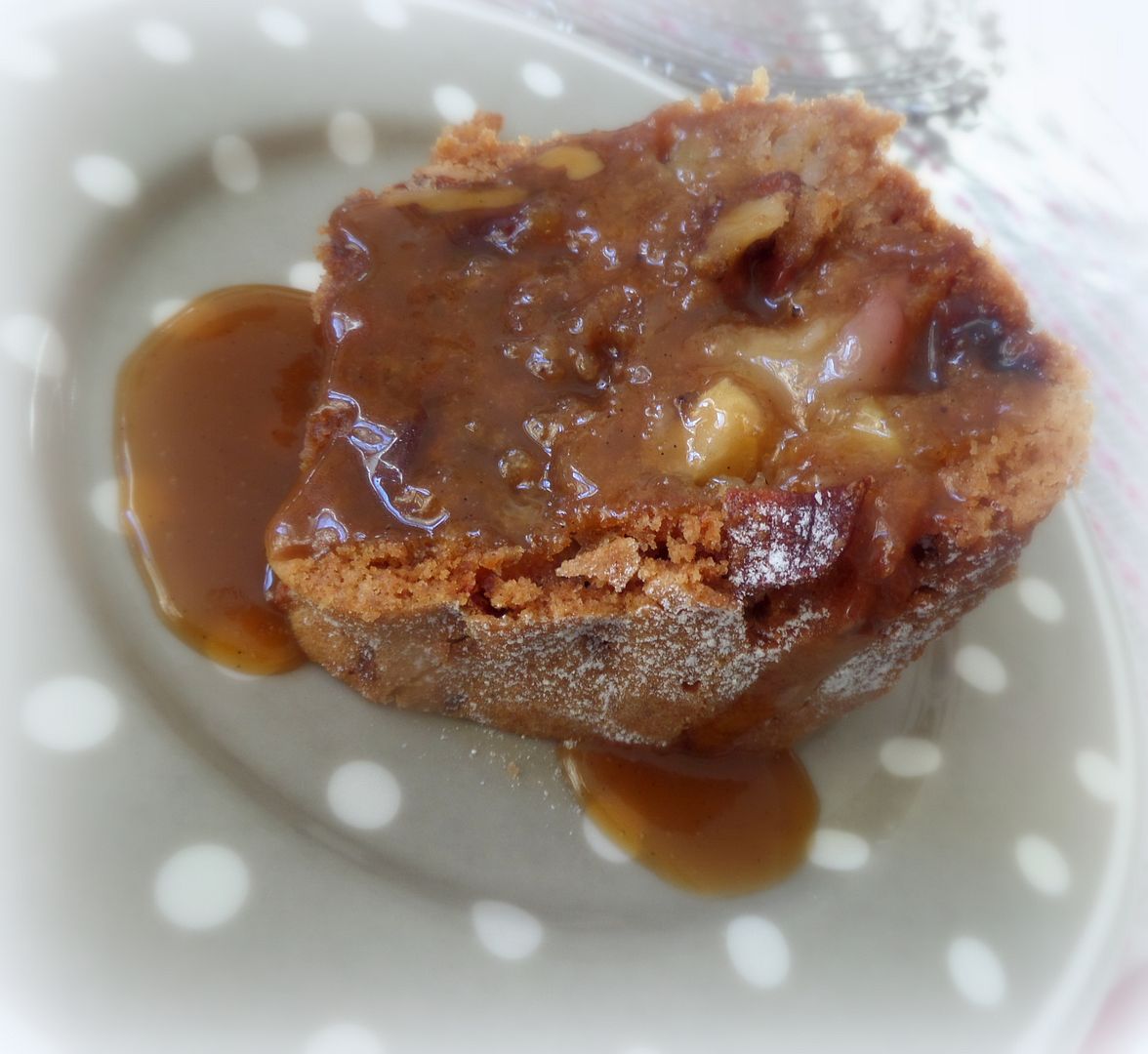 I added some toasted walnut pieces for a bit of crunch. I do like a cake that is interesting and has different bits in it, don't you??? But fear not, if nuts are not your thing, you can easily leave them out, no problem. Likewise the sultanas.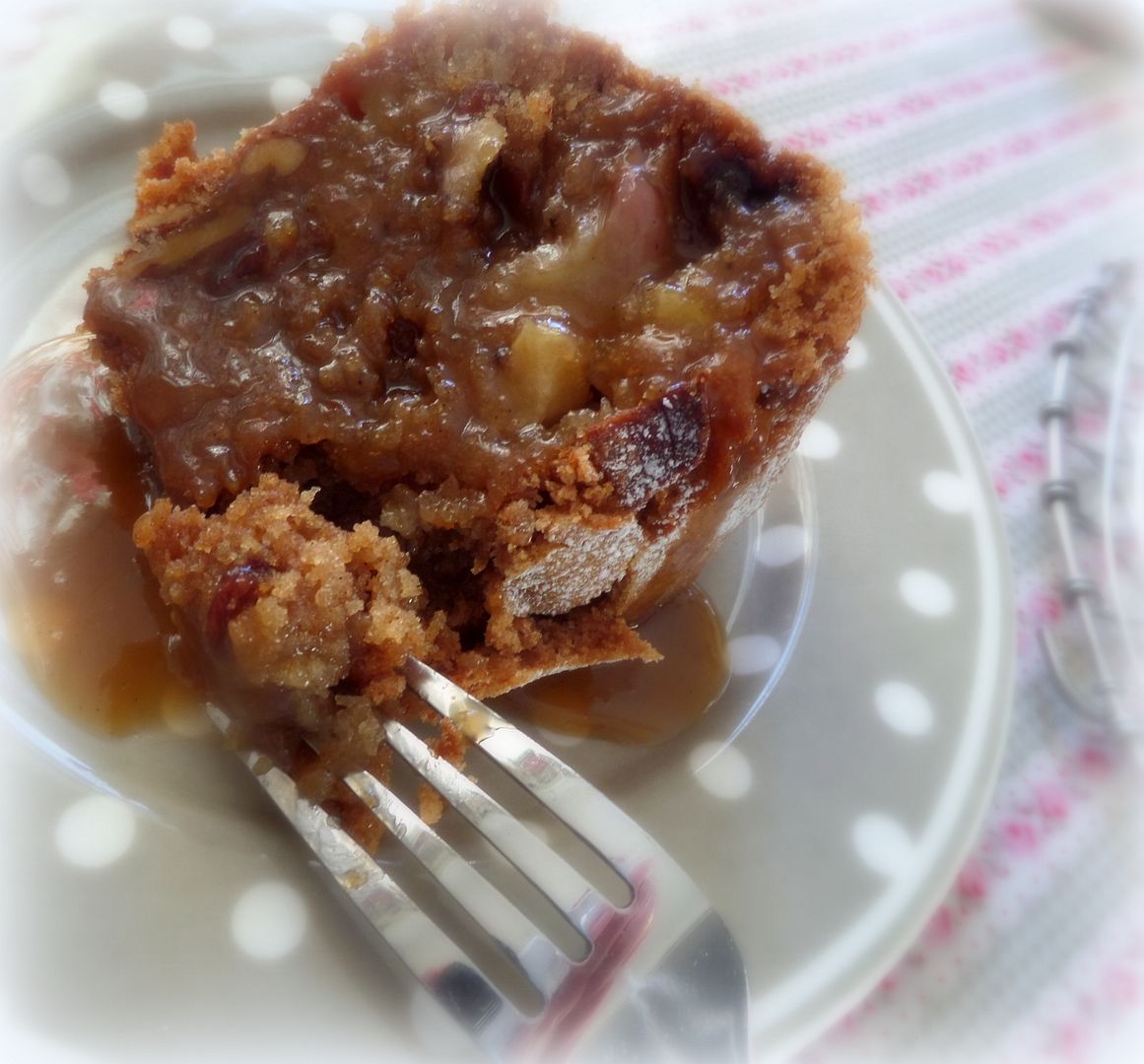 I had some
caramel sauce
leftover from something else. A bit of that warmed up and spooned over top went down a real treat. It was absolutely perfect with this cake. It almost tasted like a candy apple cake then . . .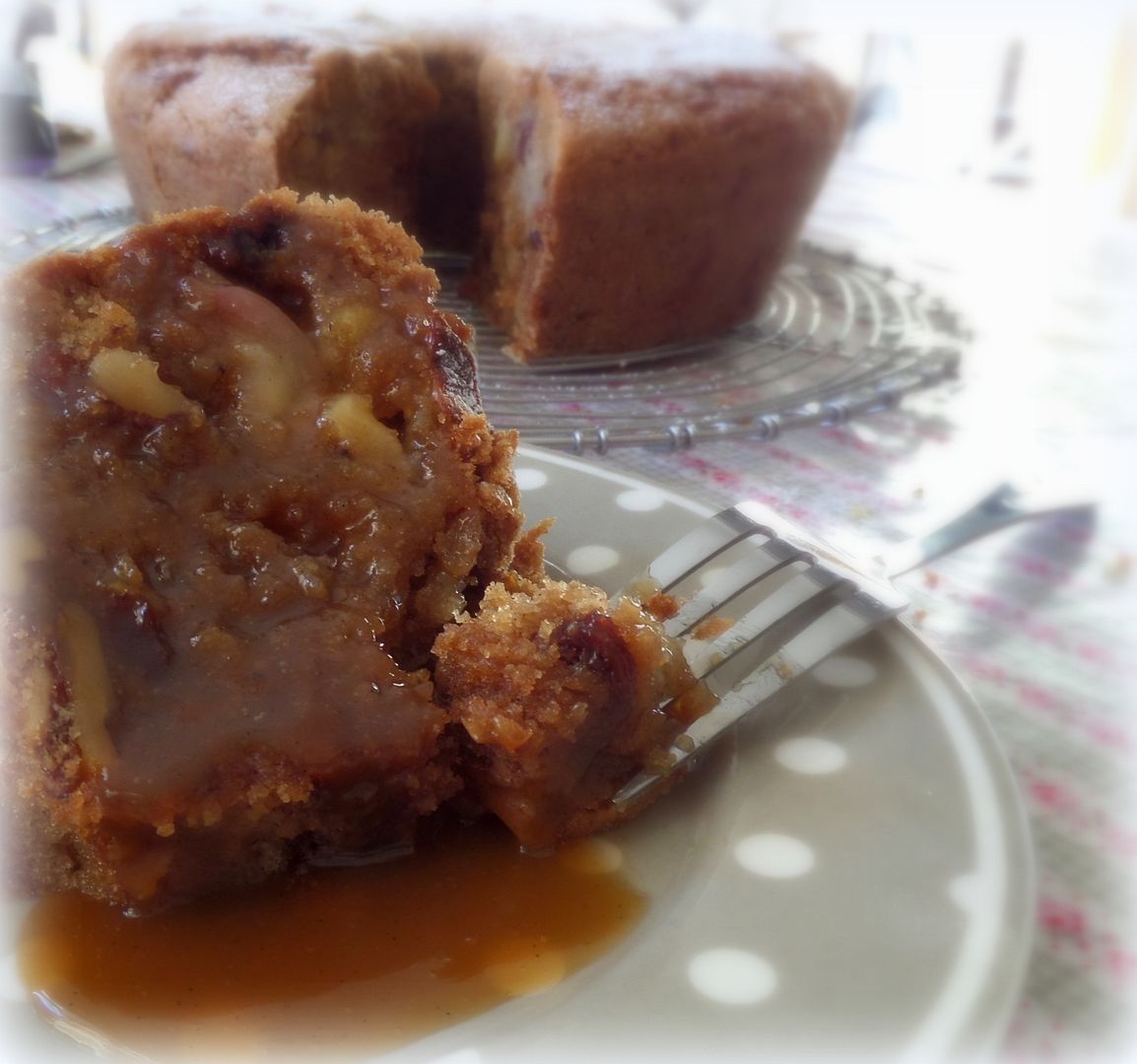 Of course, vanilla ice cream would go very well also . . . or custard, for what is icecream but frozen custard anyways. Oh heck, why not go whole hog and have clotted cream. Now that would be fantabulous!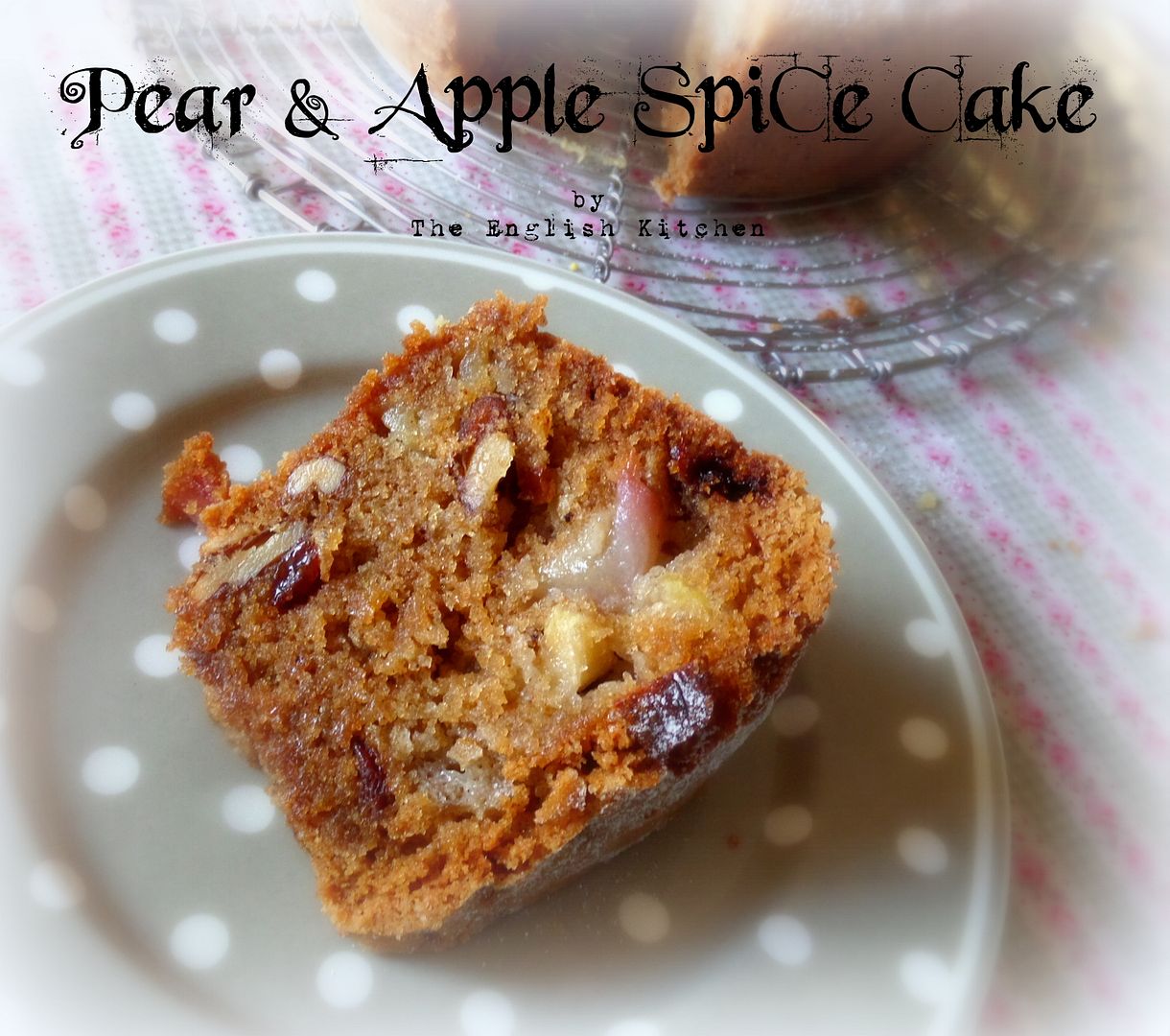 *Pear and Apple Spice Cake*
Makes one large tube cake
Moist and spicy and stogged full of fruit, raisins and nuts. Delicious served warm with some caramel sauce. Feel free to leave out the raisins and nuts if you don't like them.
420g of plain flour, plus more for dusting the pan (3 cups)
354ml of vegetable oil (1 1/2 cups)
380g of granulated sugar (2 cups)
3 large free range eggs
1 tsp salt
1 tsp ground cinnamon
1/2 tsp ground cardamom
1/4 tsp freshly grated nutmeg
1 tsp bicarbonate of soda
1 tsp vanilla paste
3 cups of peeled and thinly sliced pears and apples (I used cox's apples and conference pears
from our own trees)
115g of chopped toasted walnuts (1 cup) 150g of sultana raisins (1 cup)
Preheat the oven to 180*C/350*F/ gas mark 4. Grease a 9 inch tube pan with some shortening and dust lightly with flour, shaking out any excess. Set aside.
Sift together the flour, spices, salt and soda. Set aside. Put the oil and sugar into a large mixing bowl. Beat together with an electric mixer, or a stand mixer (using the paddle blade) for five minutes, until thick. Beat in the eggs, one at a time and continue to beat until creamy. Stir the dry ingredients into the batter. Fold in the fruit and nuts. Spread this batter into the prepared pan, smoothing the top over. Bake for 1 hour and fifteen minutes, or until a toothpick inserted in the centre comes out clean.
Allow to cool completely in the pan before turning out. Serve at room temperature with or without ice cream and some caramel sauce, if desired.
Oh, I do like me a nice bite of cake. Bon Appetit!