Christmas is coming, Christmas is coming and I am getting in the mood for picking up some gifts now for family and friends. One of my favourite places to get quirky, unusual and delightful well priced items is
dotcomgiftshop
! I've been buying from there for several years now and have always been well pleased with the choice and what I have gotten. They carry everything from dedicated Christmas items to gifts for women, men, children and yes, pets . . . household items, vintage look items, craft items,etc. I love their hobby section, but then as dedicated hobbiest, I would!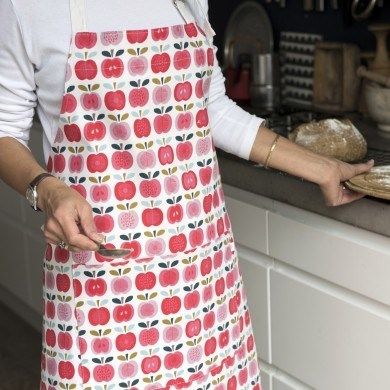 This is a
fabulous apron
. I just adore the vintage look print and the quality of it is excellent. 100% cotton duck, and very affordable at £12.9
5
.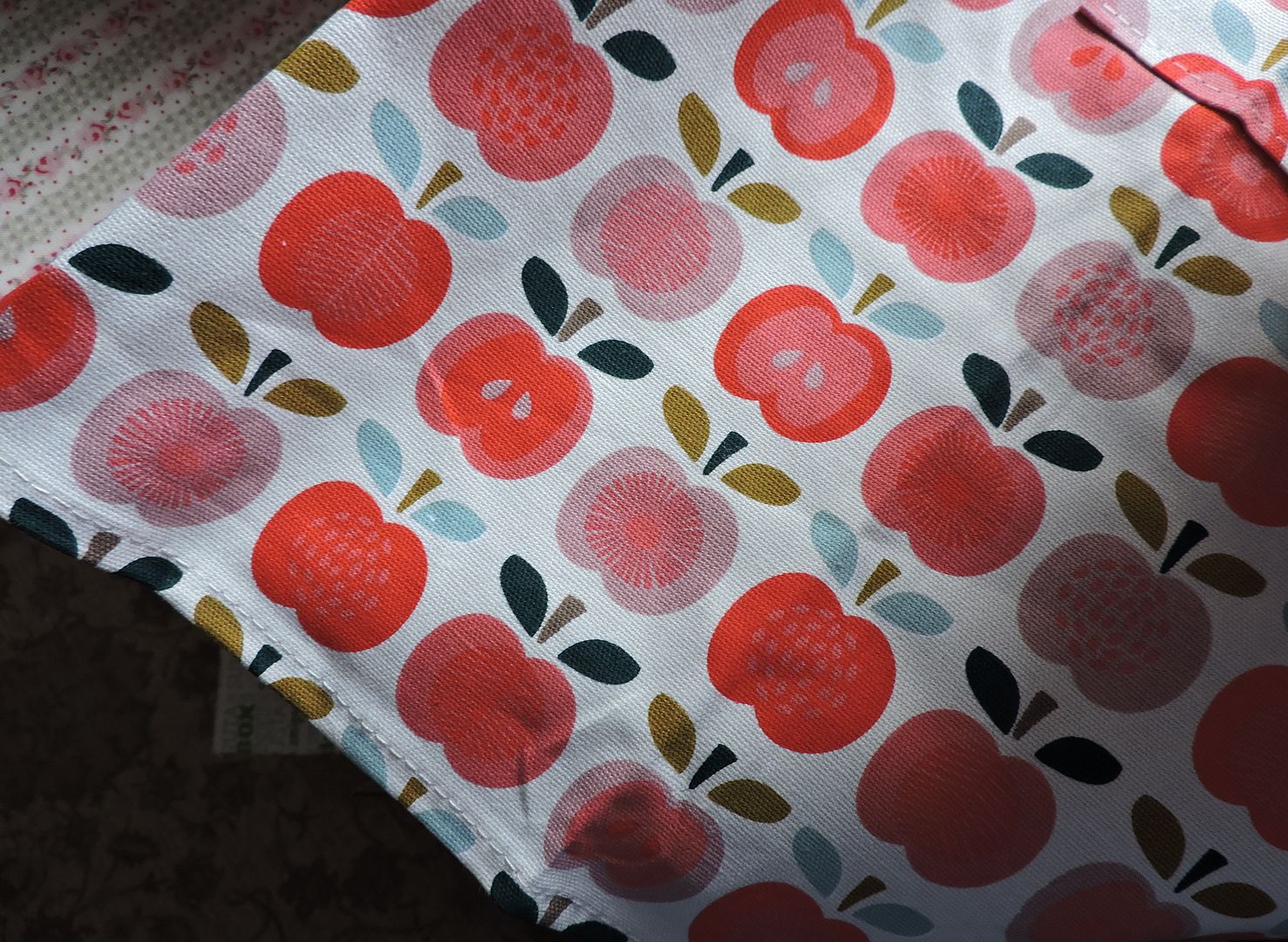 It is so cheerful! I love it. And they have a whole kitchen line which follows the same cheery design.
I recently ordered some kitchen items from them. I love their Japanese designs and their vintage kitchen items.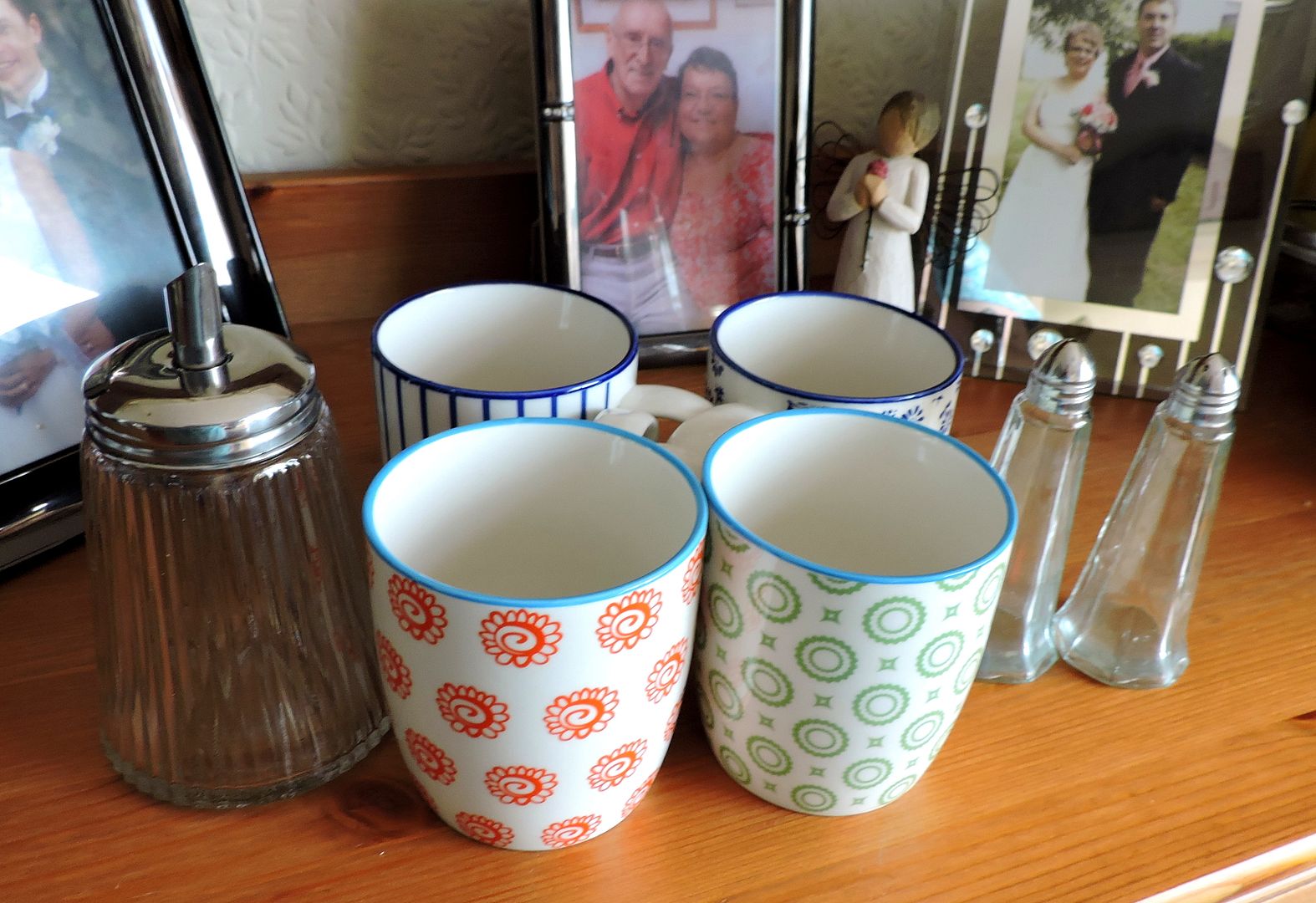 I love the quirky designs of these
Japanese ceramic mugs
. Just the right size, and these retro kitchen items, the
sugar pourer
and the
salt and pepper shakers
. Just what I was looking for. The mugs are priced at £4.95 each and the sugar pourer was £3.95 and the salt and pepper shakers were also only £3.95.
I also ordered myself an
enamel basin
. I had fallen in love with the photograph and the price was just right. £8.95 It arrived chipped however, but a quick e-mail to them, and lo and behold a few days later . . .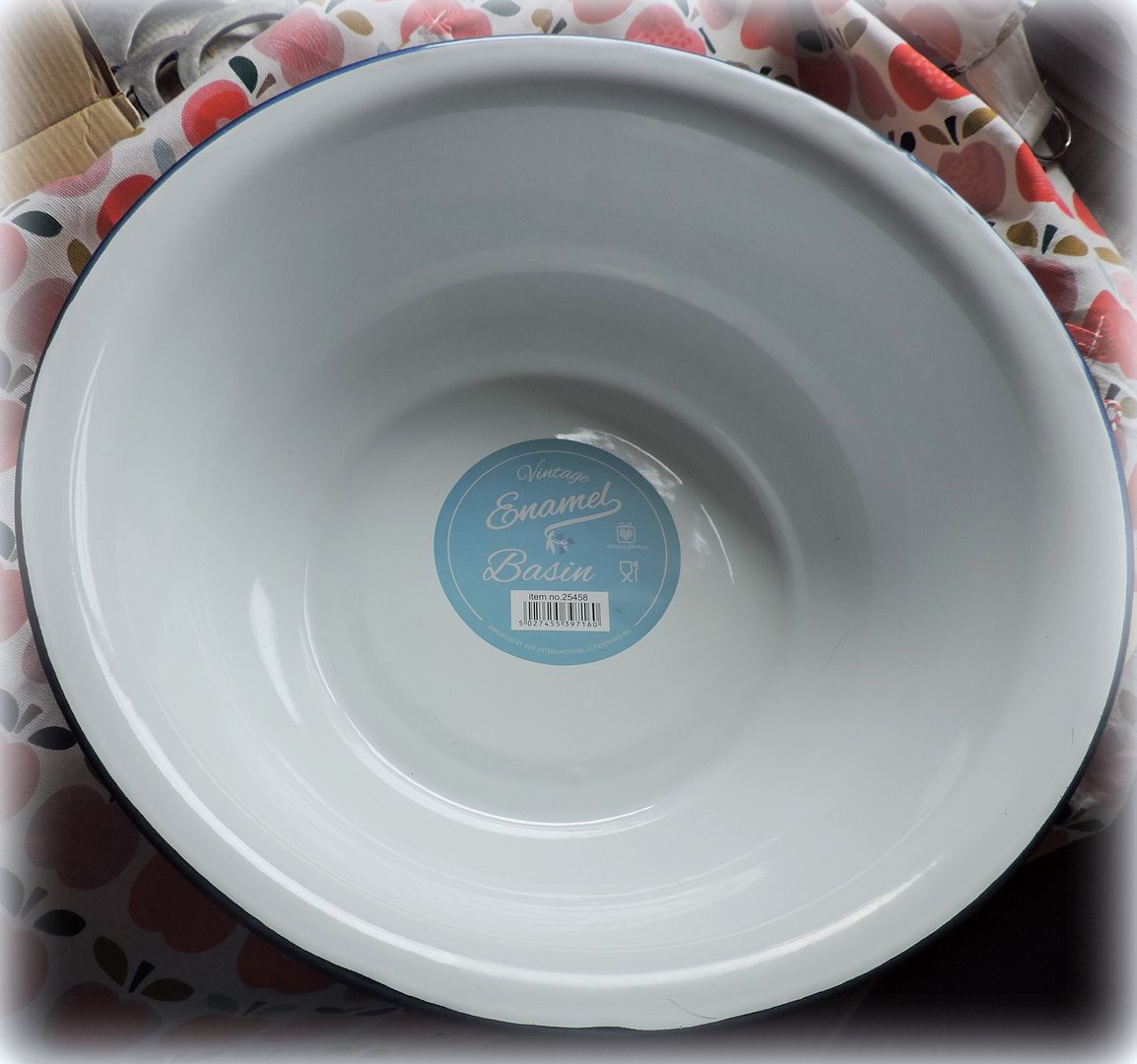 A brand new one arrived and in perfect condition!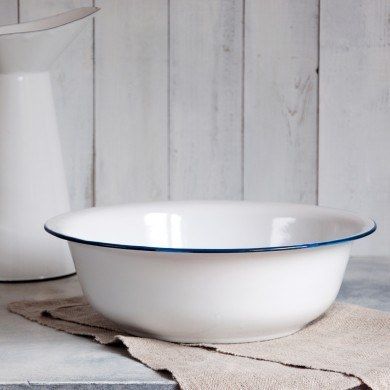 This is now going to be my dedicated bread mixing/rising basin. It reminds me so much of my mother's basin which was my grandmother's before hers and I am feeling very, very nostalgic about it.
Some of the reasons I like dotcom giftshop are:
The prices are very reasonable, providing fairly good value for money spent.
Delivery is quick and reasonsable, often free on orders over £20 in the UK.
They have an incredible variety of gift items to choose from, for any age and gender! As well as for the home, for the crafter, for the holidays, etc.
They have a dedicated wish list, so you can pop your favourites into it for shopping later on. (I hate it when I have really liked something in an online shop and then can't find it again very easily.)
All items are well packaged and usually arrive intact, but if they don't, they quickly replace anything which has been damaged in transit.
I adore their Vintage lines of, well . . . everything! Sewing, kitchen, toys, crafts, etc.
In short, I love dotcom.giftshop and I think you will too. They make online shopping a pleasure.
Note - I was sent a free apron and a gift certificate to purchase anything I wanted. I was not required to write any review at all. They were simply sent to me because I had been a previous customer in the past and I have a blog. I couldn't help sharing with you however because I . . . to be totally honest, do love the shop. Nothing was required of me in the least. End of.