Maraschino cherries. Some people love them. Some people loathe them Some people don't consider them to even be cherries, but they are. Highly processed, preserved, sweetened cherries. They are bleached white and then dyed red.
This might horrify some people. It doesn't bother me. Its not like I am ever going to sit down and eat a whole jar of them, but they do have their places . . . cocktails, fruit cocktail (as children we used to pray that we would get the one marachino cherry in the tin) . . . and delicious bakes like this fabulously old fashioned and delicious Maraschino Cake!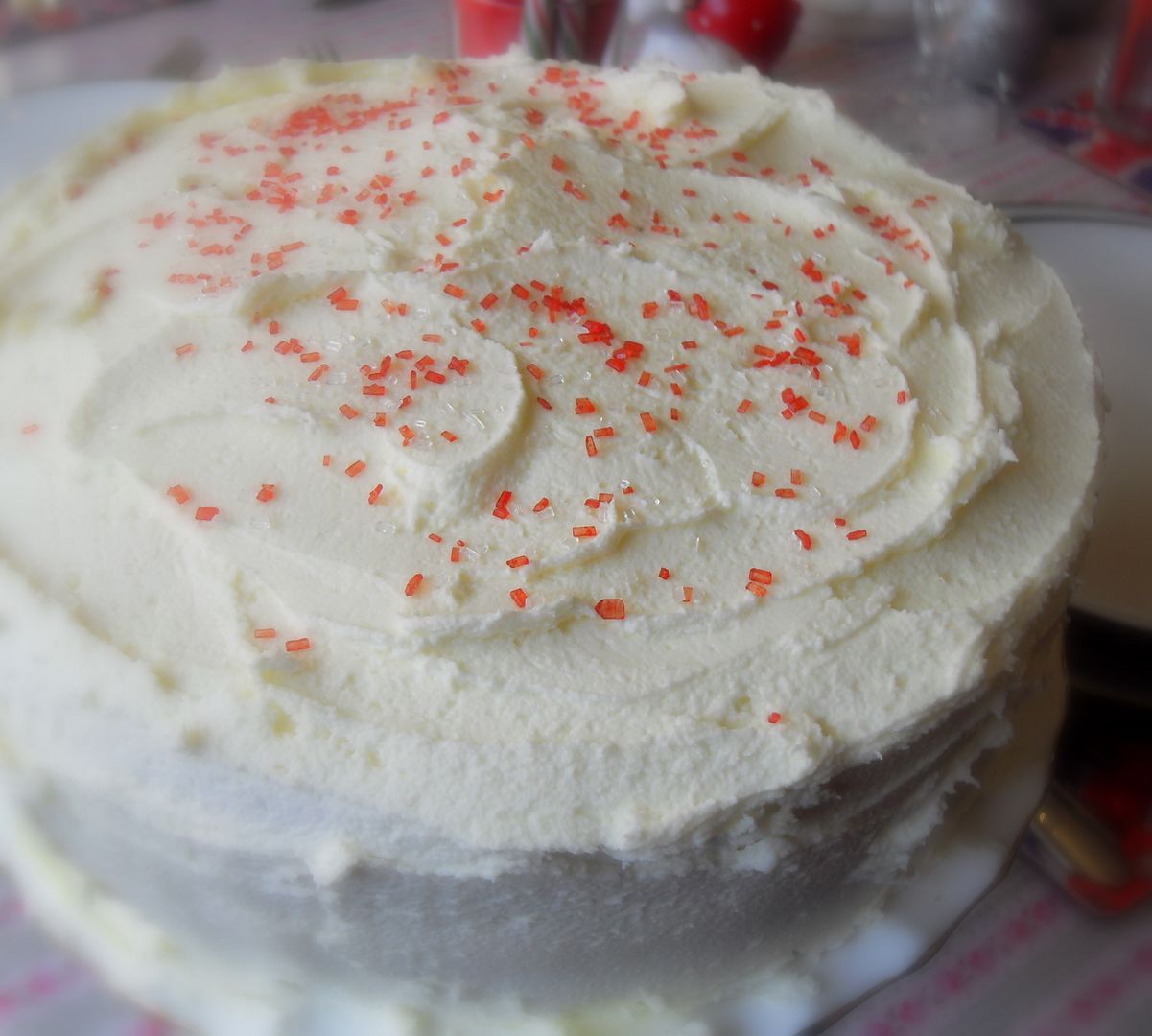 This is an oldie but a goodie . . . a recipe from my infamous Big Blue Binder.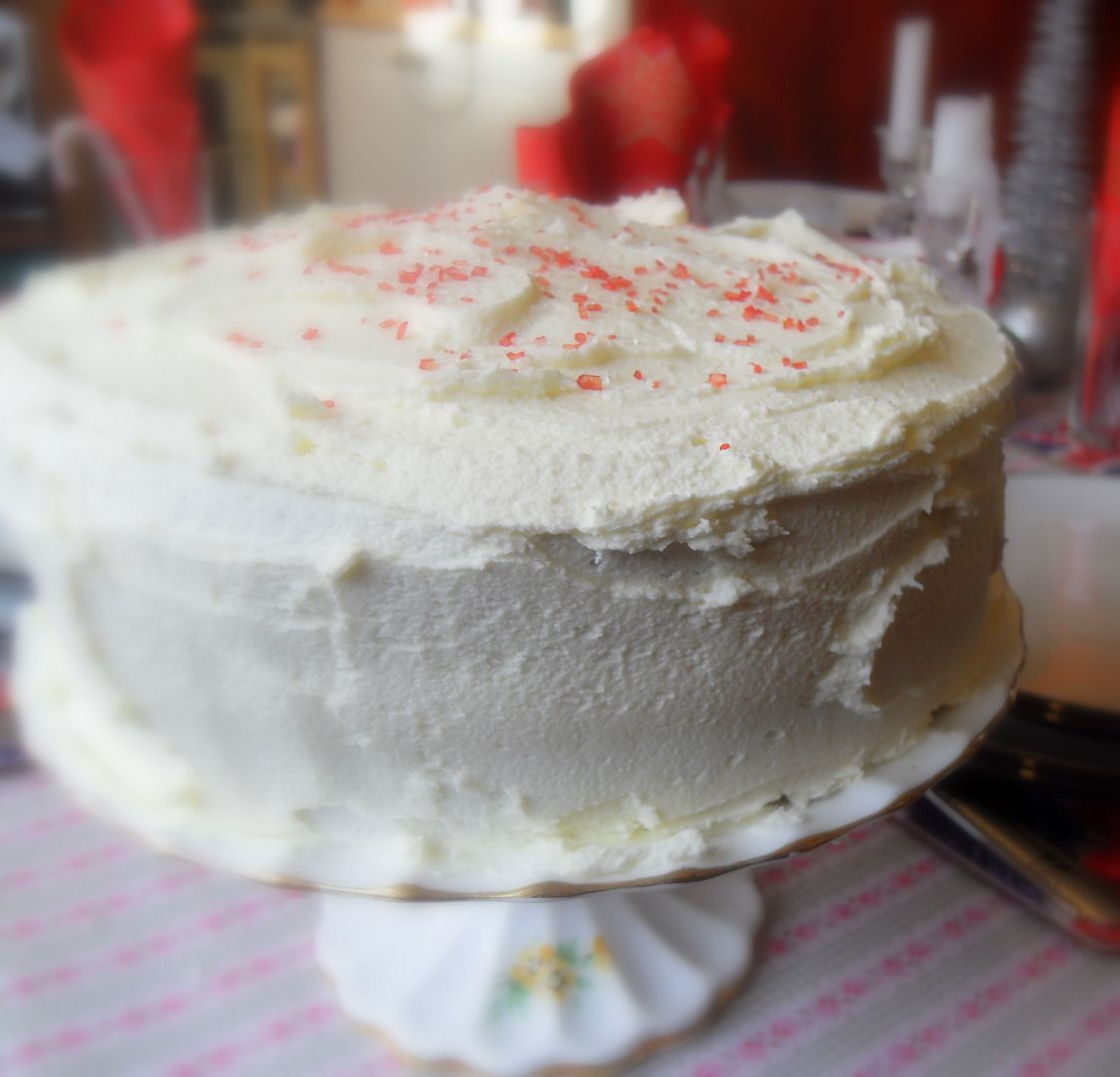 The handwritten page is splattered and torn . . . the ink beginning to fade, a sure testimony to just what a lovely cake it really is.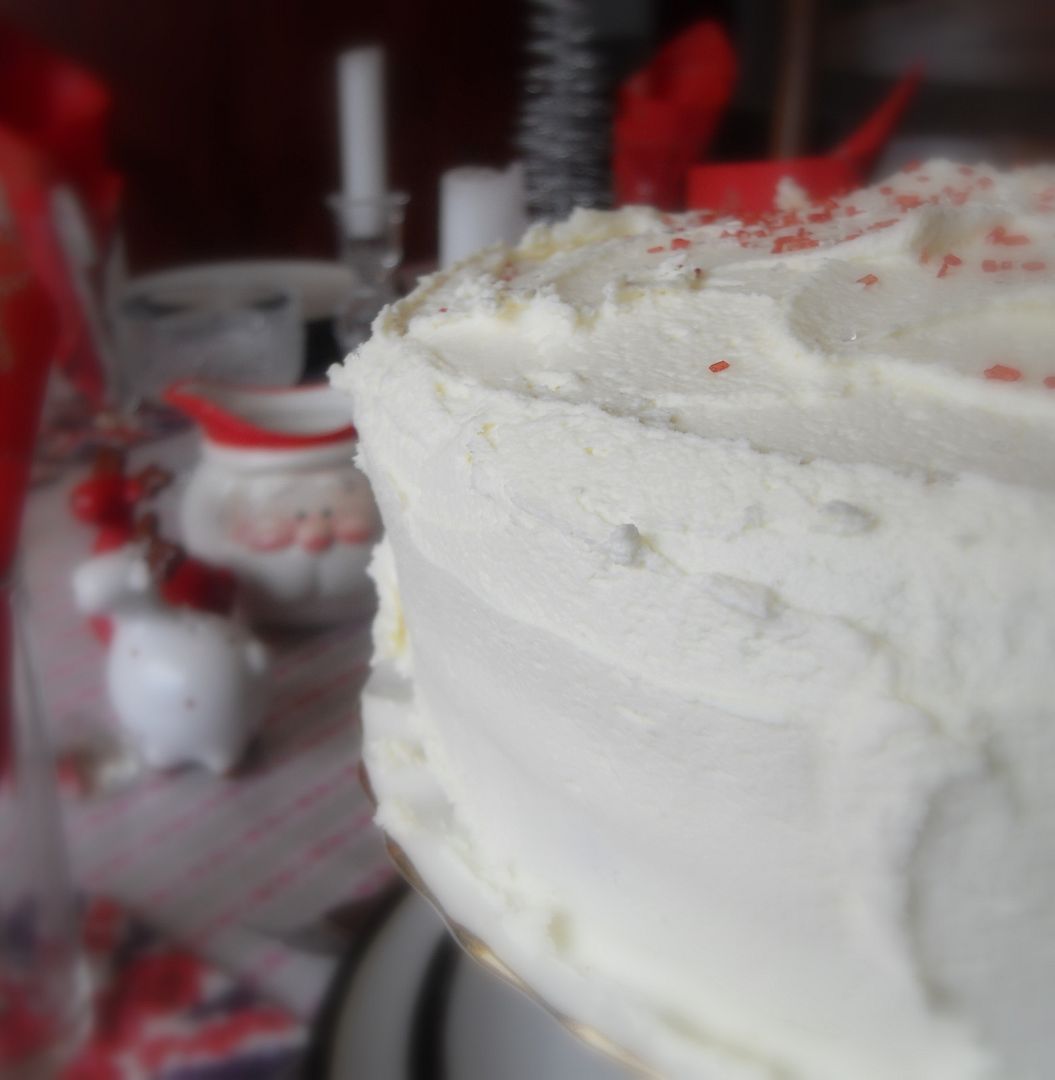 It's a scrumptiously light and moist cake, stogged full to the hilt with pretty red maraschino cherries and toasted pecans!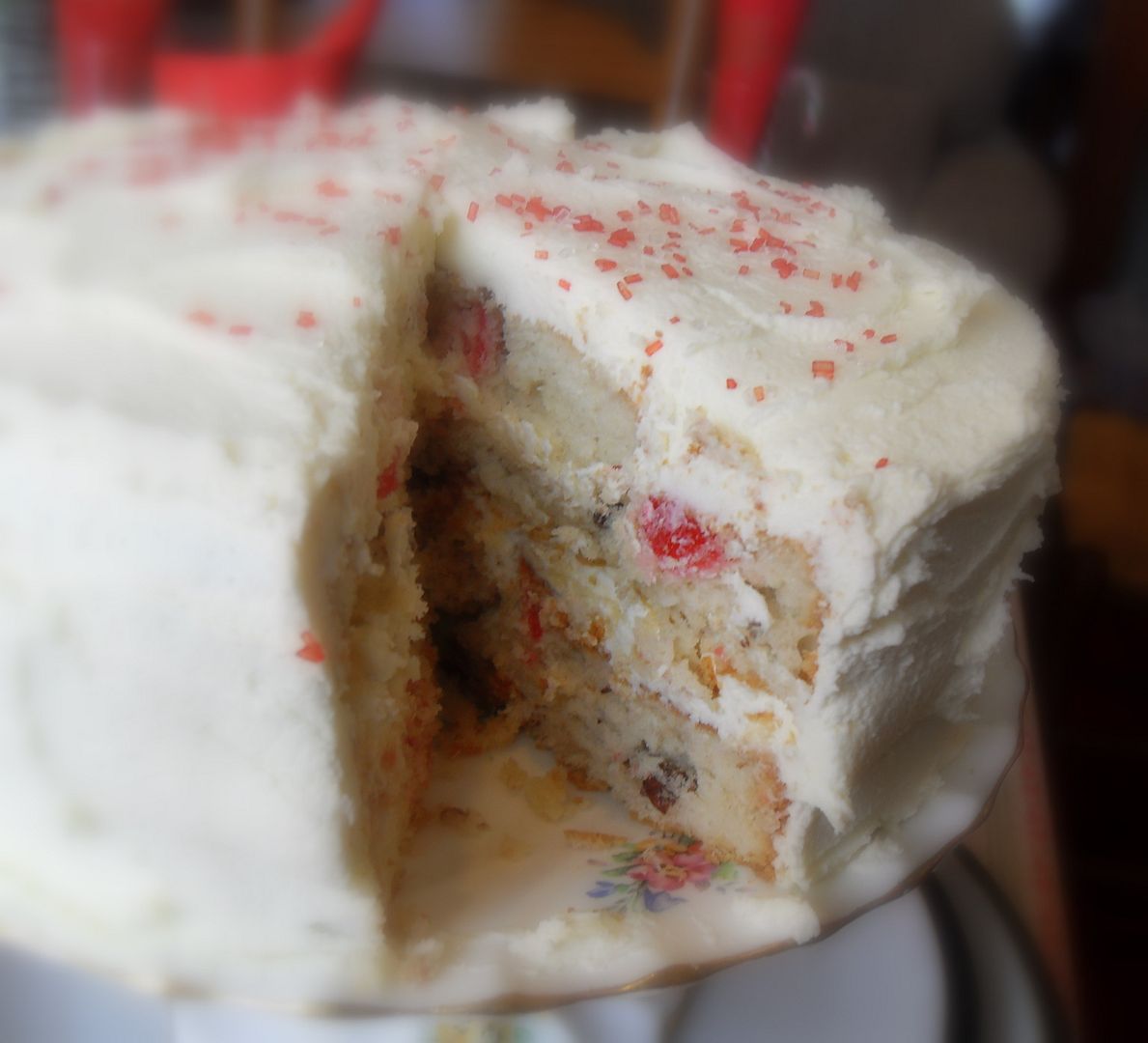 Slathered and filled with oodles of scrummy Vanilla buttercream icing!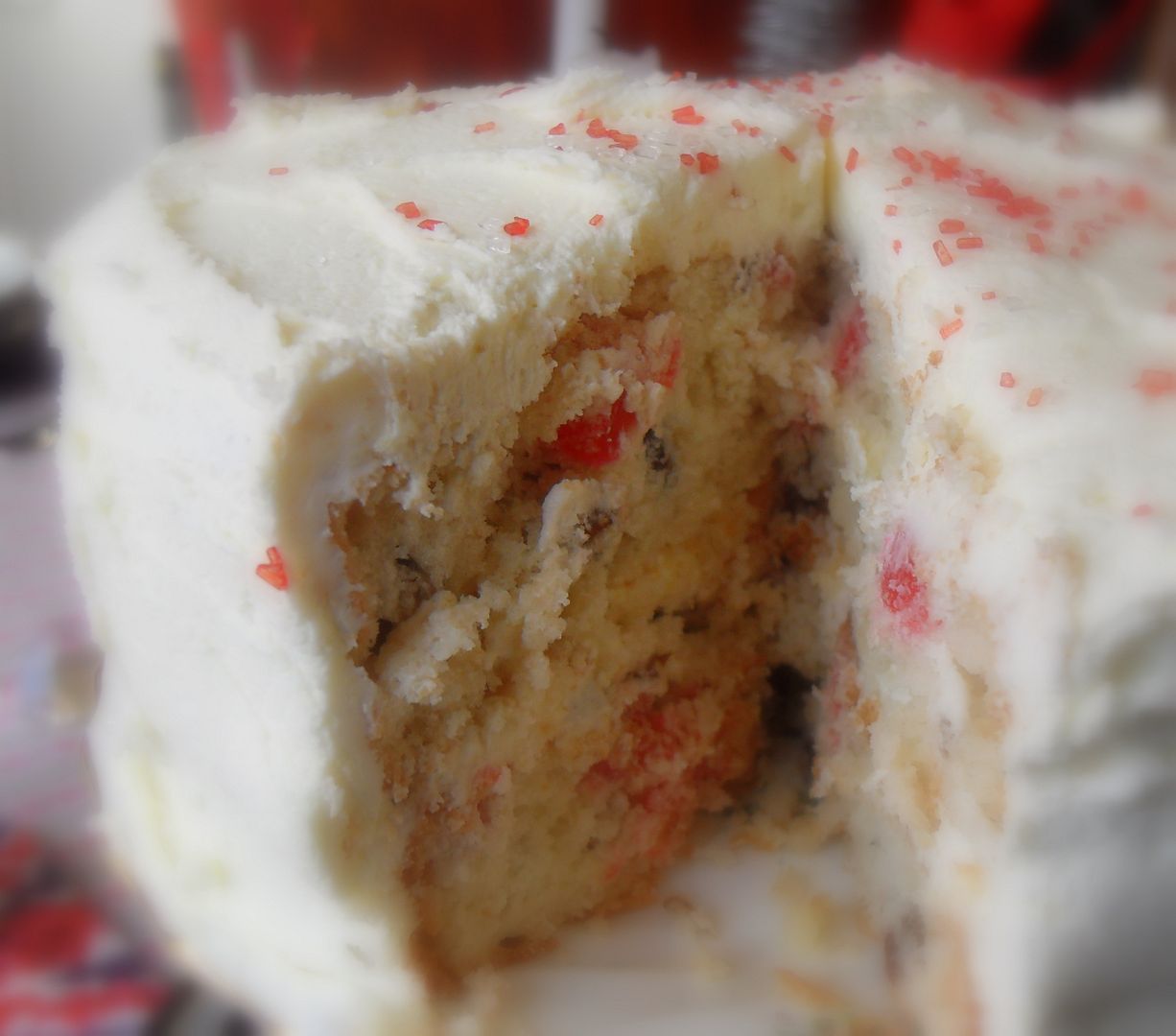 It always goes down a real treat! Today I used the Opie's Maraschino Cherries that you can get over here.
The syrup on them is not as thick as the one from back home, but it seems to work just fine. You can also find other varieties.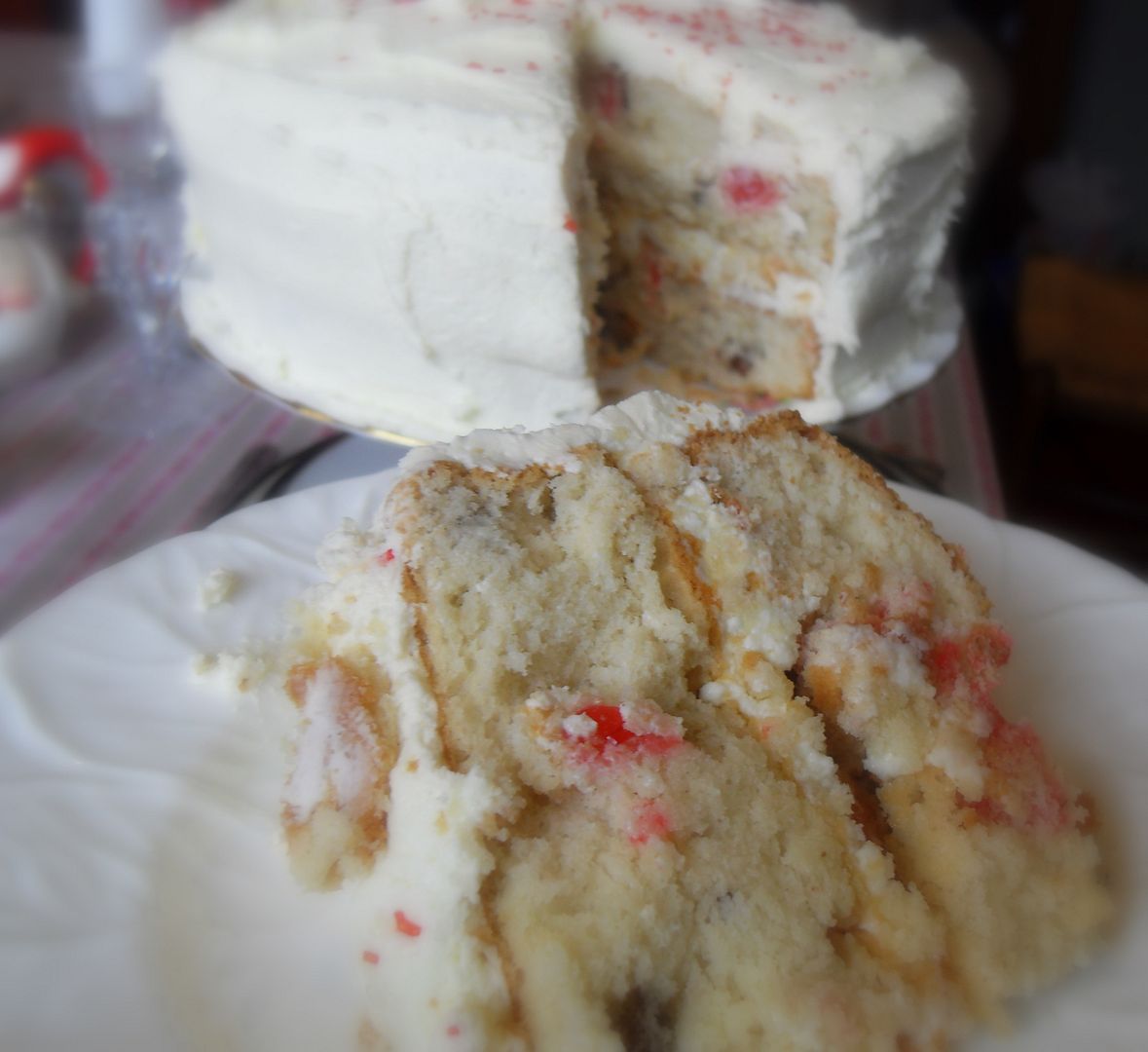 I really hope you will give it a go and that if you do you will agree with me that this is a mighty fine delicious cake. Perfect for serving to company.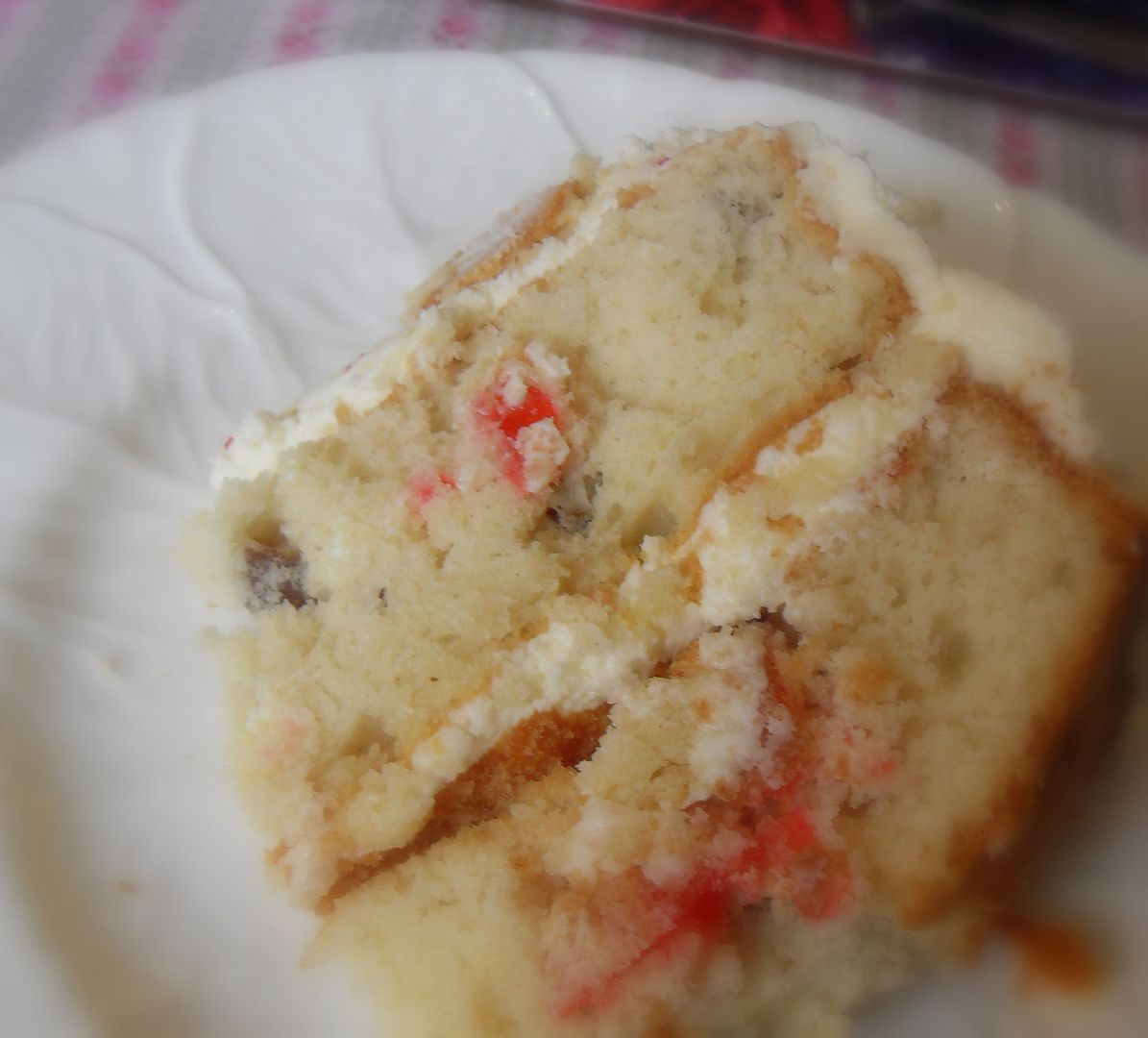 *Maraschino Cherry Cake*
Makes one 8-inch round layer cake
Printable Recipe

Two delicately pink layers of cake flecked with bits of red maraschino cherry and toasted pecans. What's not to like?

310g of plain flour ( 2 1/2 cups)
190g caster sugar (1 cup)
1 TBS baking powder
1/2 tsp salt
60ml maraschino cherry juice from the jar (1/4 cup)
180ml milk (3/4 cup)
1 tsp pure vanilla essence
1/2 tsp pour almond essence
4 TBS unsalted butter, softened
55g white vegetable shortening (1/4 cup)
4 large free range egg whites
18 maraschino cherries, quartered and dried with some kitchen toweling
45g of chopped toasted pecans (1/2 cup)
To frost:
your favourite vanilla buttercream of cream cheese frosting

Preheat the oven to 180*C/350*F/ gas mark 4. Butter two 8 inch cake tins. Line the bottoms with baking parchment and butter the paper. Set aside.

Whisk together the flour, baking powder, salt and sugar. Whisk together the milk, cherry juice and essences.

Put the flour mixture into a bowl along with the butter, shortening, and milk mixture. Beat together until smooth. Add the egg whites and beat for 3 minutes at medium speed until light and fluffy. Fold in the quartered cherries and pecans.

Divide the mixture equally amongst the cake tins. Smooth the tops over and give them a tap on the counter to settle out any air bubbles. Bake in the centre of the heated oven for 30 minutes until wthe tops spring back when lightly touched, and a toothpick inserted in the centre comes clean. Cool in the tins for 10 minutes before inverting onto a wire rack to finish cooling completely. Peel off baking paper.

Once completely cooled fill and frost with your favourite icing. Delicious and pretty!

*Perfect Vanilla Buttercream Icing*
Makes enough to fill and frost a layer cake
Printable Recipe

225g butter, softened (1 cup)
390g sifted (3 cups, confectioners, powdered)
1 tsp vanilla essence
1 to 2 TBS double cream

Beat the butter and sugar together on low until well blended and then continue to beat on mdeium for another few minutes until it begins to become fluffy. Beat in the vanilla and 1 TBS cream, only adding the second one if needed until you have a frosting of spreading consistency.

Enjoy!!