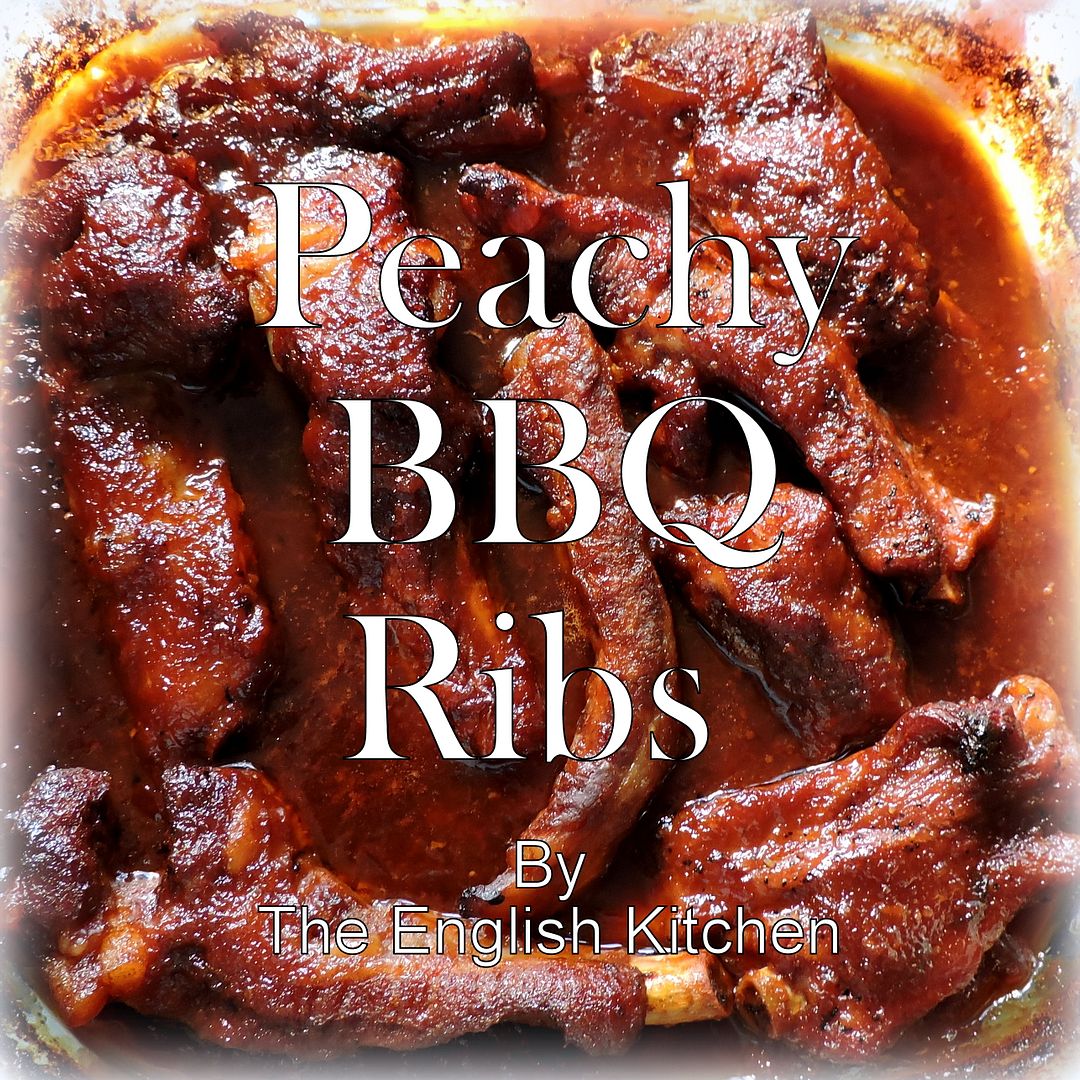 Ribs are something which we only have in this house once in a blue moon, in fact red meat is something we only eat once in a blue moon. We mostly eat chicken, fish or eggs on a more regular basis. When I do splurge on something like this I want it to feel and taste worth the splurge. Hence . . . finger-licking tasty-good, DELICIOUS . . . Peachy BBQ Ribs!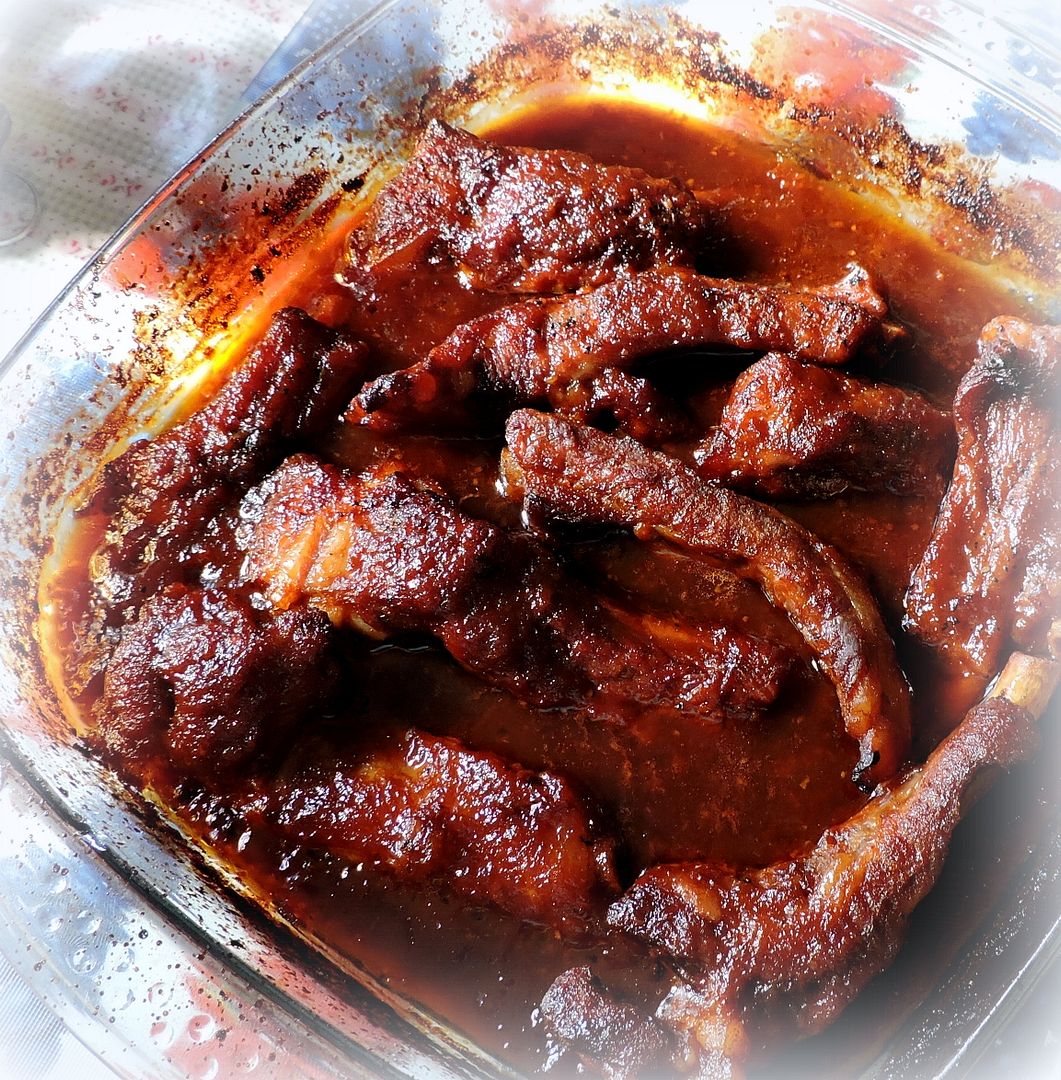 And I don't mean peachy as in these are "peachy keen" good. I mean peachy as in, these have a delicious Peach BBQ Sauce!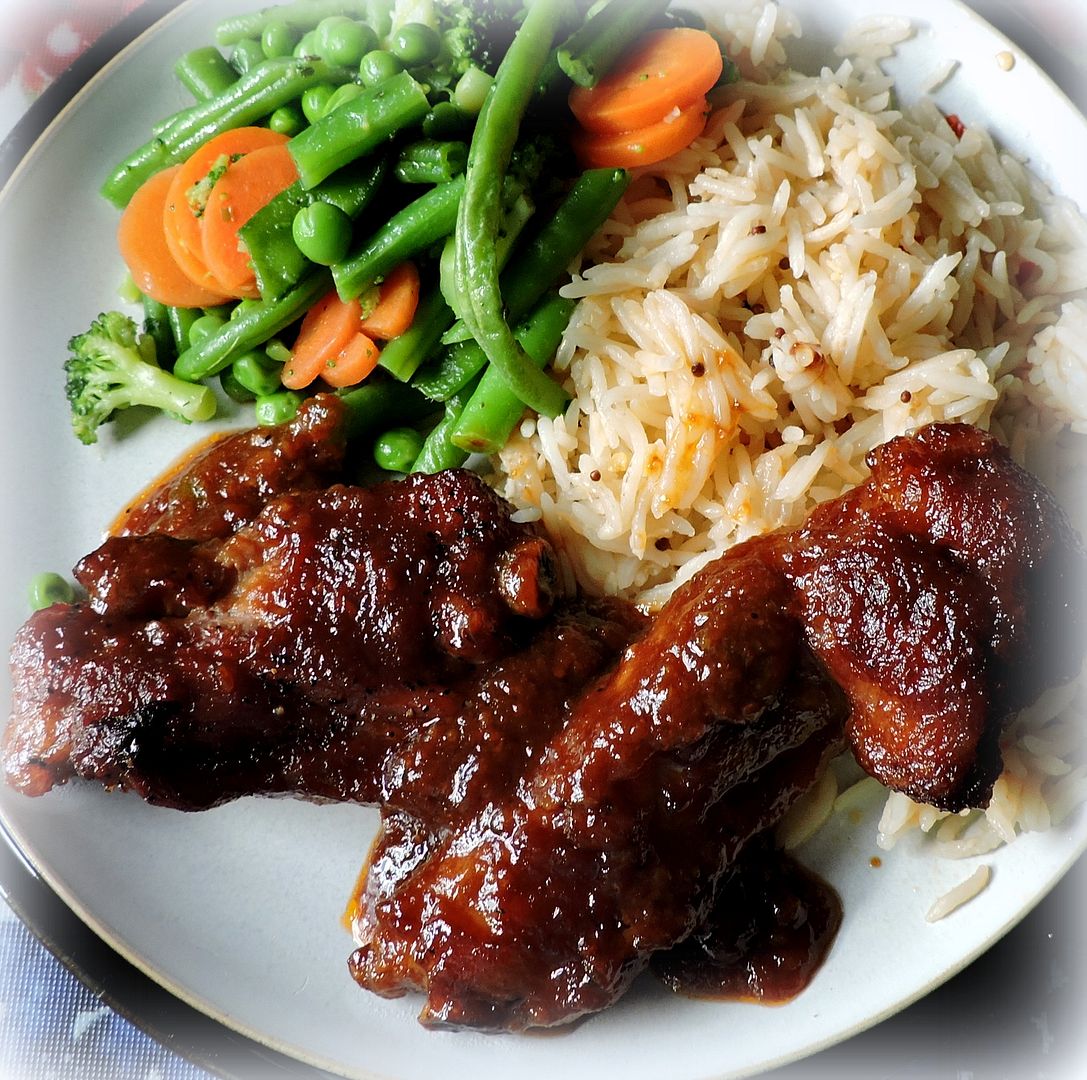 Pork, it's a rich red meat and it goes wonderfully with fruity flavours. Think pork chops and apple sauce, that delectable favourite of many.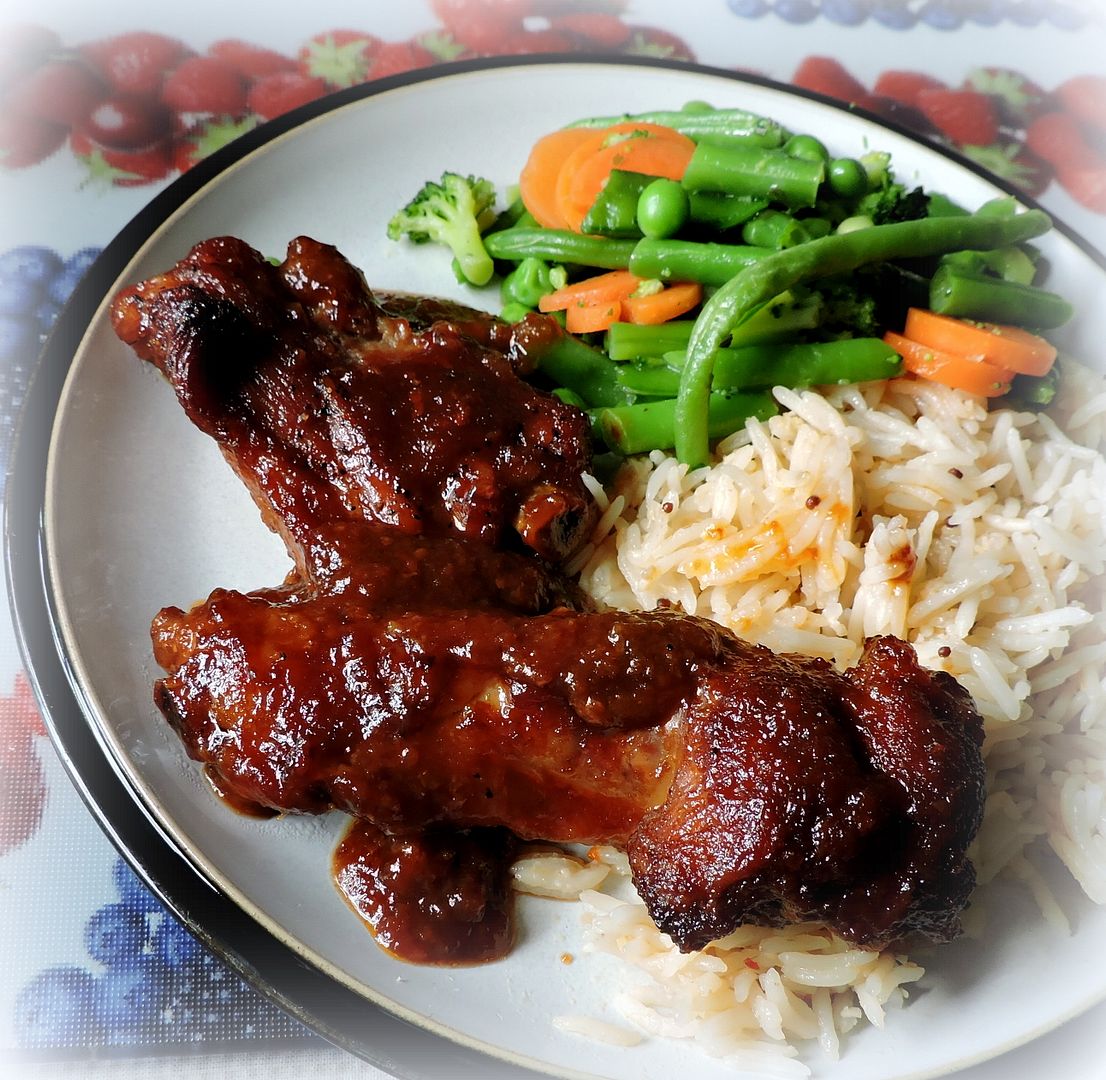 Properly cooked ribs are like manna from heaven . . . rich . . . tender . . . succulent. And these are that. Cook them in a rich and fruity BBQ sauce and you go from manna to pure and utter B L I S S!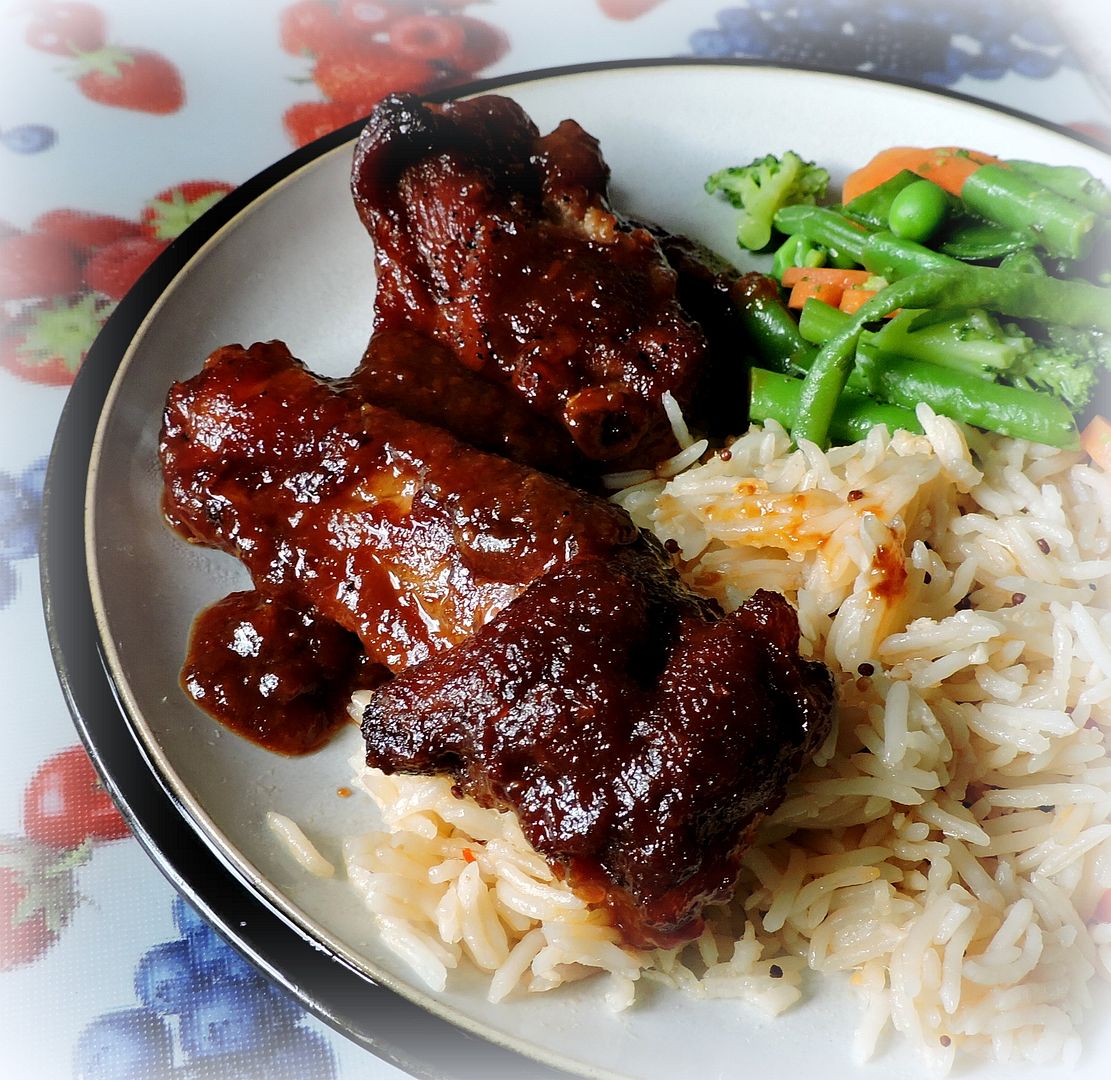 These are so good they taste almost naughty . . .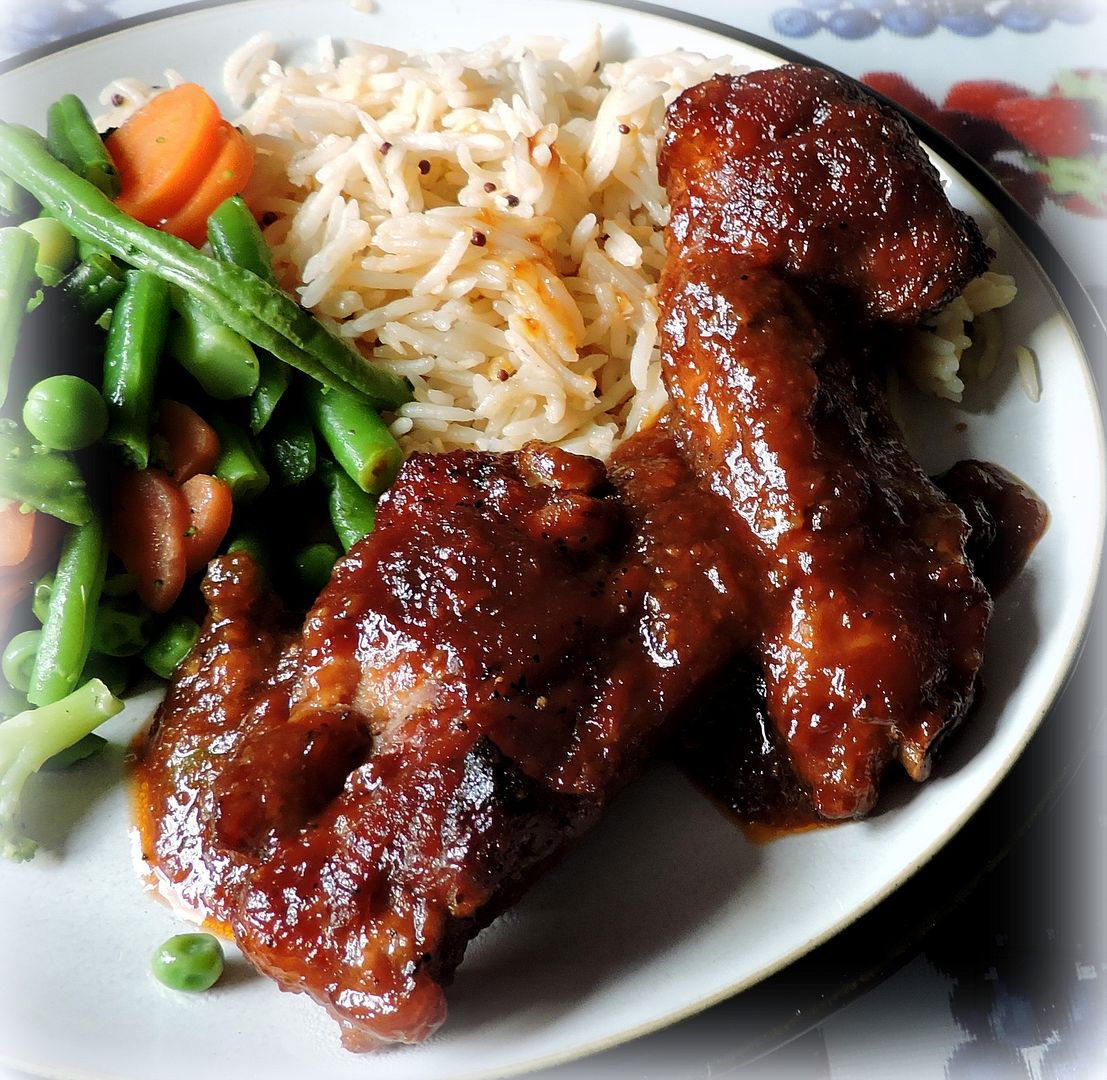 A tin of sliced peaches in fruit juice goes into the sauce, blitzed together with some seasoning, brown sugar, vinegar, soy sauce, garlic and ketchup in a food processor until smooth. The ribs are baked at an initial high temperature on their own and then all the fat and liquid is poured away before pouring on this delicious sauce.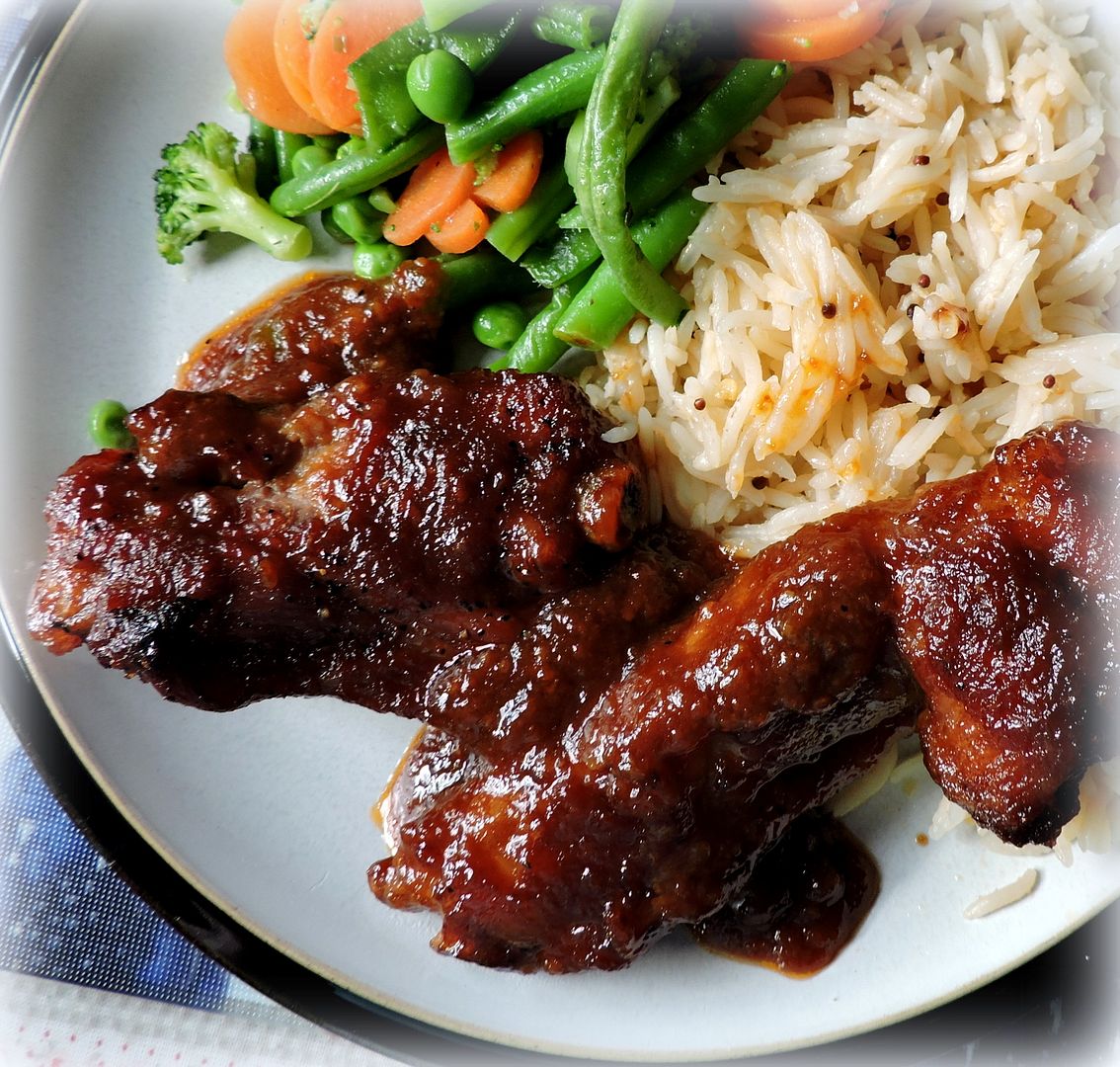 The oven temperature is then reduced and the ribs are cooked long and slow, covered tightly, until they are tender and succulent. Uncovered and then cooked for a bit longer to thicken up that glaze, they end up just perfect. You will wish you had baked twice as many!! I like to serve them with rice and a vegetable. Mmm. Mmm. Good.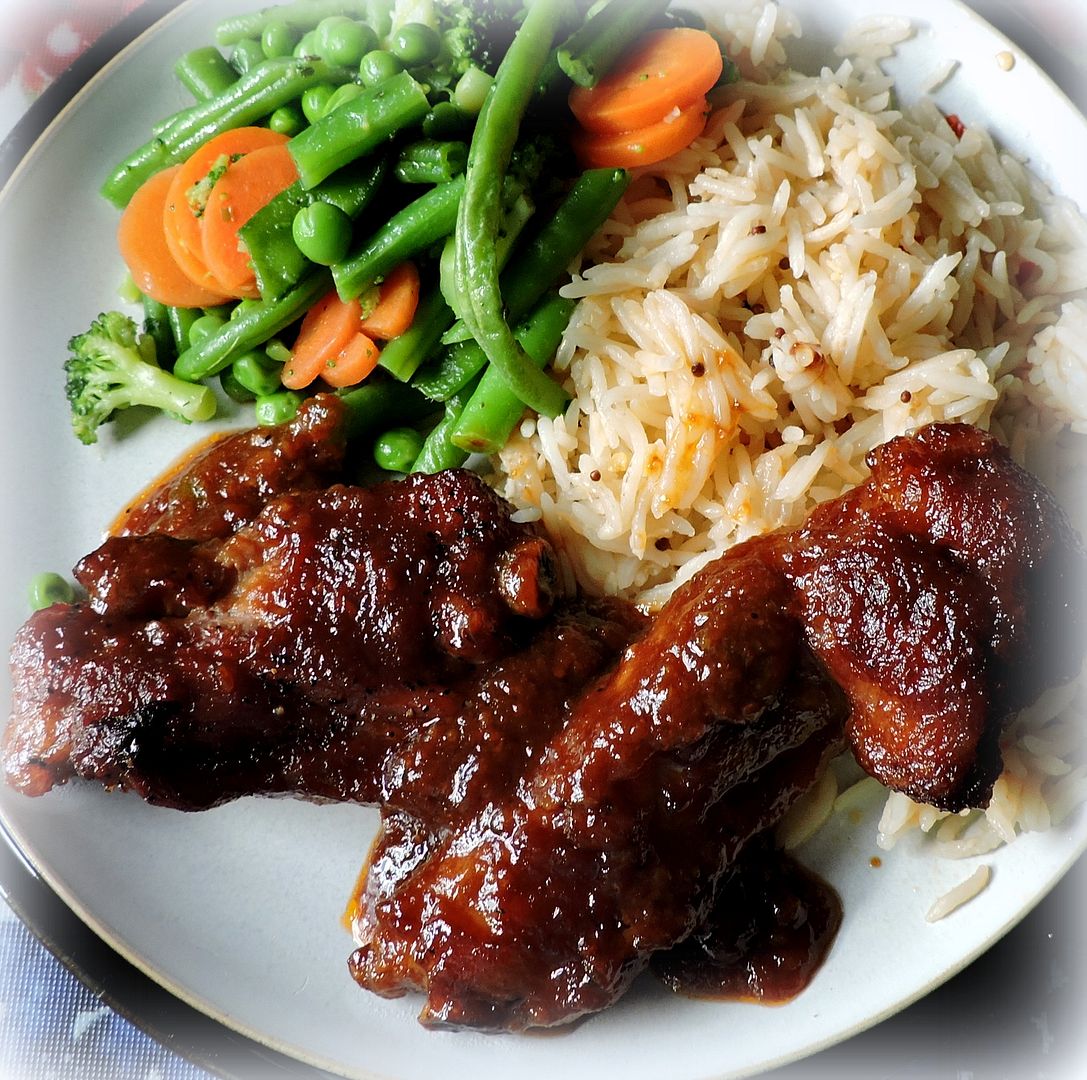 *Peachy Oven BBQ's Ribs*
Serves 4
Tender and delicious with a sauce that's just peachy!
4 pounds of pork spare ribs, cut into single or double ribs
fine sea salt and freshly ground black pepper to taste
1 400g tin of sliced peaches in juice, drained (14 ounce)
85g of tomato ketchup (1/3 cup)
80ml of cider vinegar (1/3 cup)
100g soft light brown sugar (1/2 cup packed)
2 TBS dark soy sauce
2 tsp ground ginger
3 to 5 cloves of garlic, peeled and minced (depends
on how much you love garlic)
Pre-heat the oven to 230*C/450*F/gas mark 7. Spray a baking dish that you can lay the ribs out in one layer in with some non-stick cooking spray. Alternately line with foil. Lay the ribs out in the dish. Season well with salt and black pepper. Place them in the preheated oven to bake for 15 minutes.
Place the drained peaches, ketchup, vinegar, sugar, soy sauce, ginger and garlic in a blender and blitz until smooth.
Remove the ribs from the oven and drain off any accumulated liquid. Turn the oven temperature down to 180*C/350*F/ gas mark 4. Pour the sauce over the ribs, turning them to coat. Cover tightly and return to the oven and roast for a further 1 1/2 hours, basting them with the sauce every 30 minutes. Remove the foil and discard at the end of that time. Turn the temperature up to 190*C/375*F/gas mark 5. and Roast for a further 15 minutes until nicely brownd and sticky sweet. Serve with any accumulated sauce spooned over top.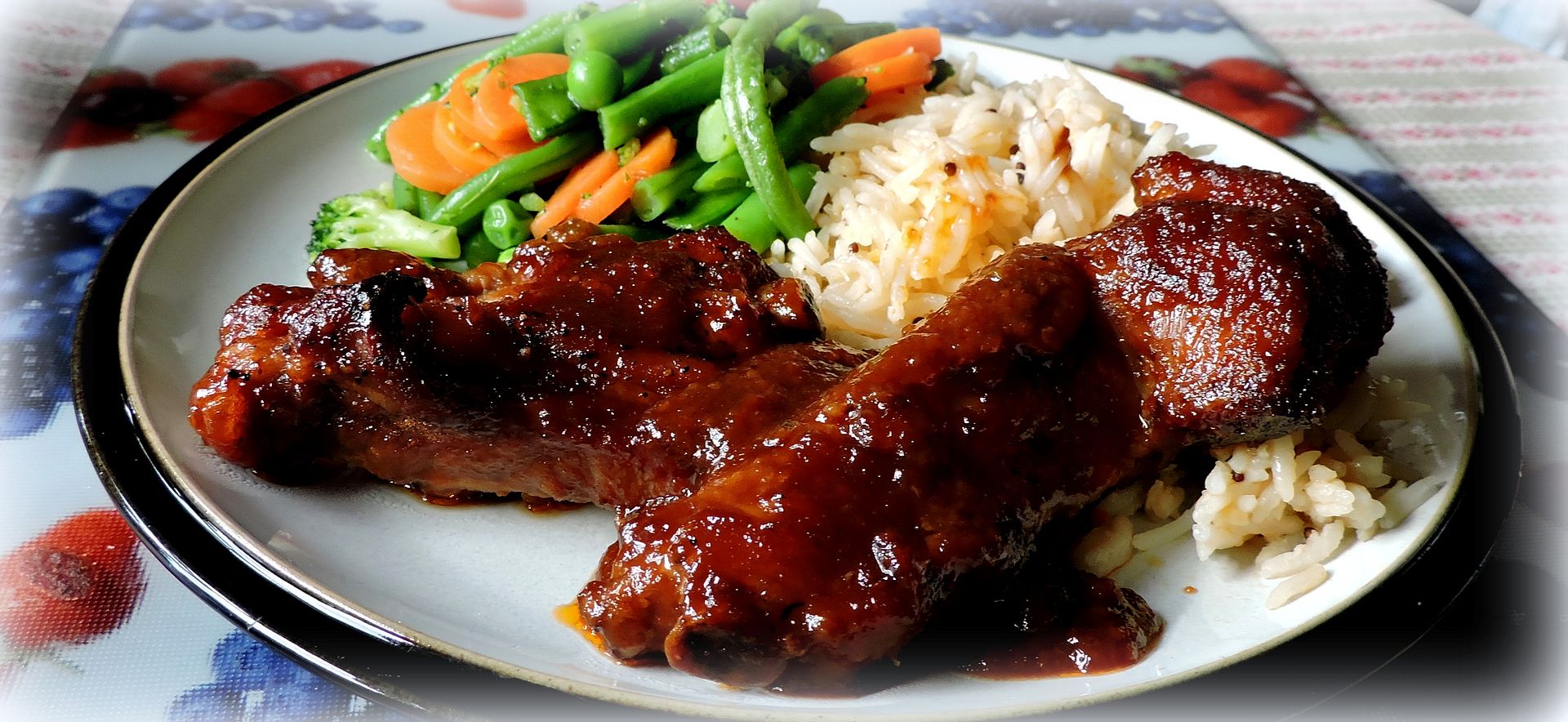 If your family doesn't fall in love with these, I'll eat my hat! Bon Appetit!