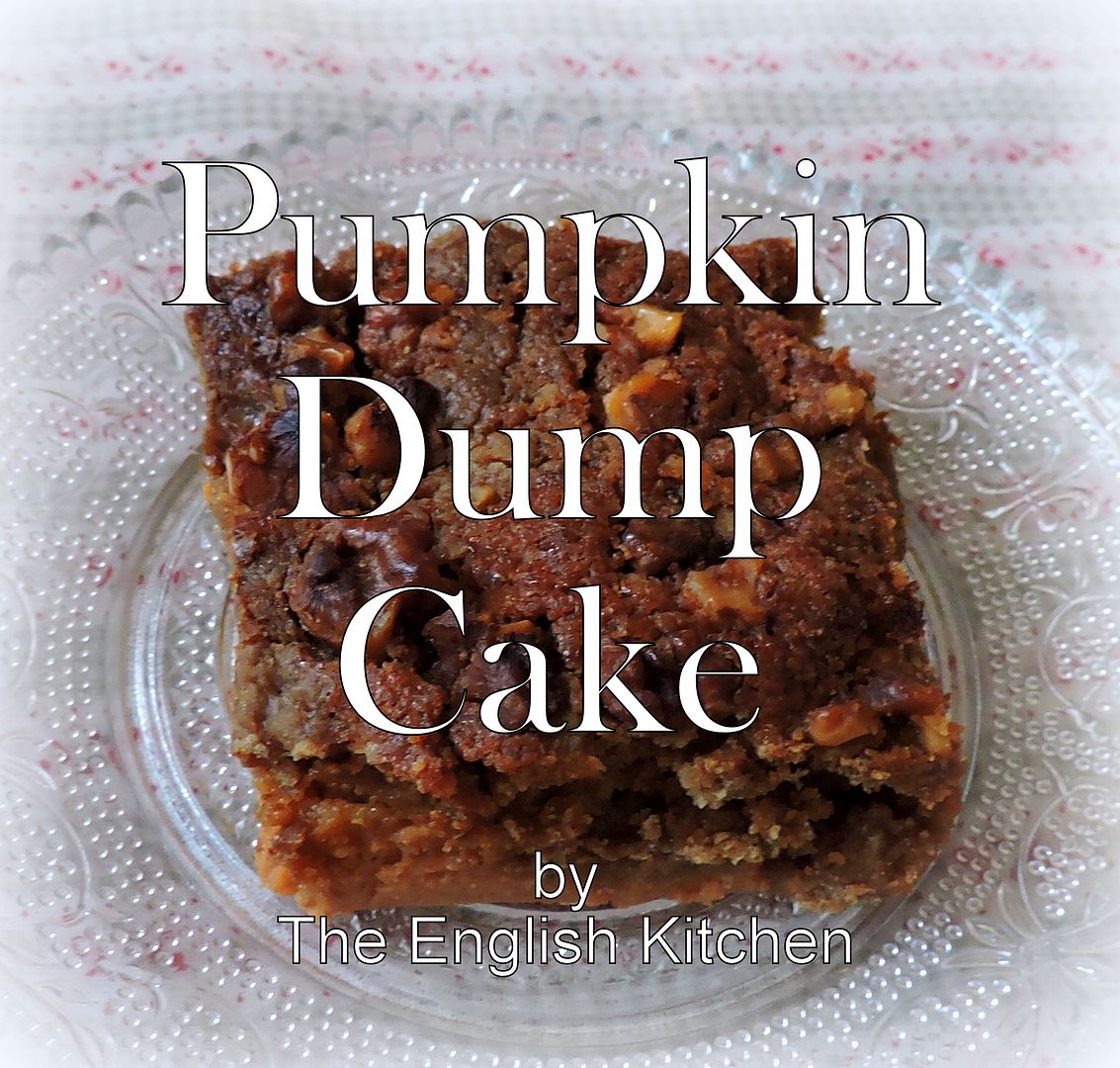 Its Thanksgiving in Canada this weekend and this recipe is a huge shout out to all of my friends and family who will be sitting down with their loved ones this weekend to enjoy this annual feast of thanks!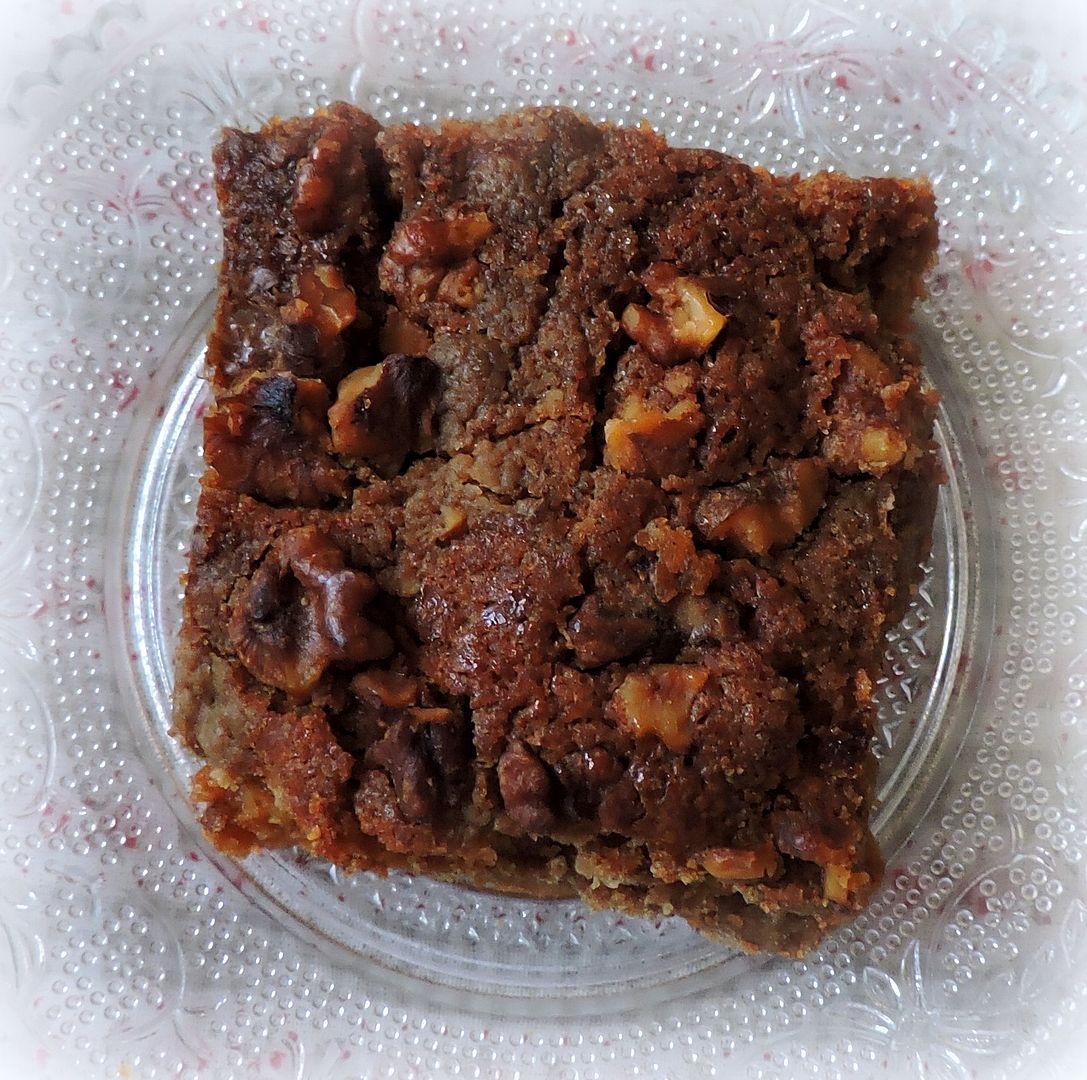 This is SOOOOOO delicious and SOOOOOO easy to make. I just love it. So does Todd! In fact I might even go so far as to say that I love this more than pumpkin pie.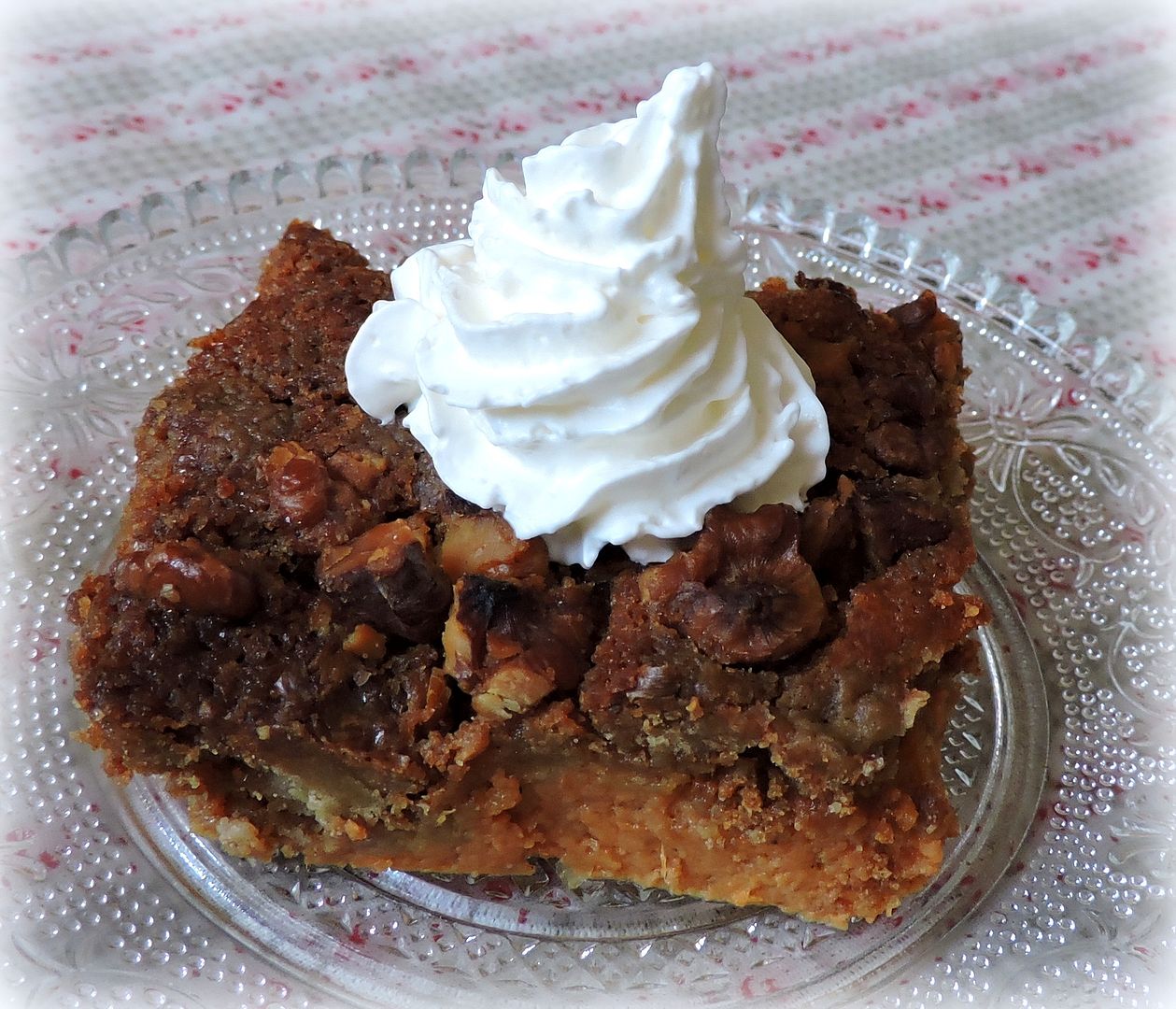 It uses a boxed cake mix. Cake mixes were not readily available when I first moved over here to the UK, but they have become much more available over the past couple of years withsome very taste tempting flavours being offered.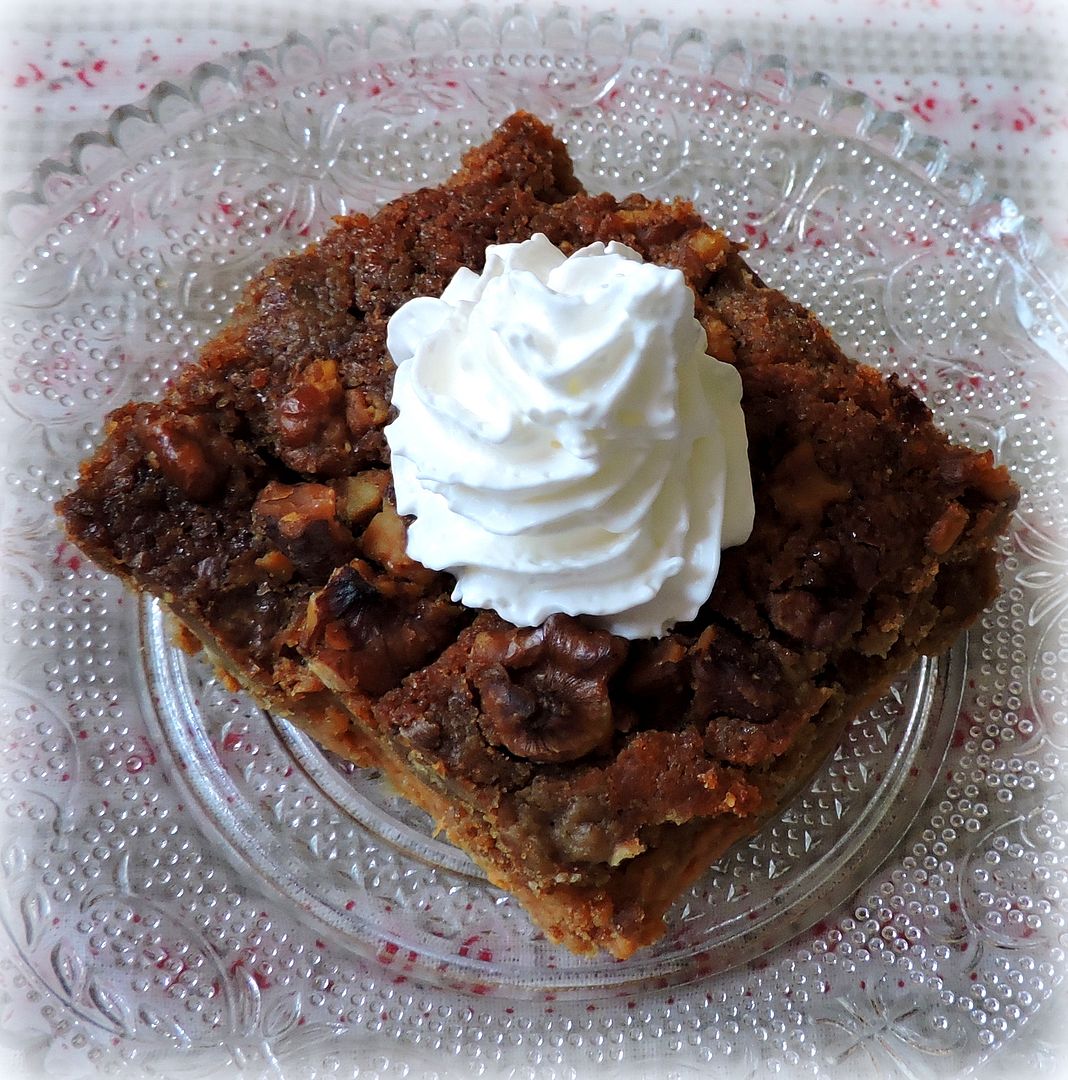 This cake uses a box of Spice Cake mix, or over here Ginger Spice Cake mix. You can get them and the tins of pureed pumpkin in Tesco stores. A basic pumpkin pie filling is poured into a buttered baking tin. You sprinkle the cake mix over top, drizzle with butter and then sprinkle with chopped walnuts.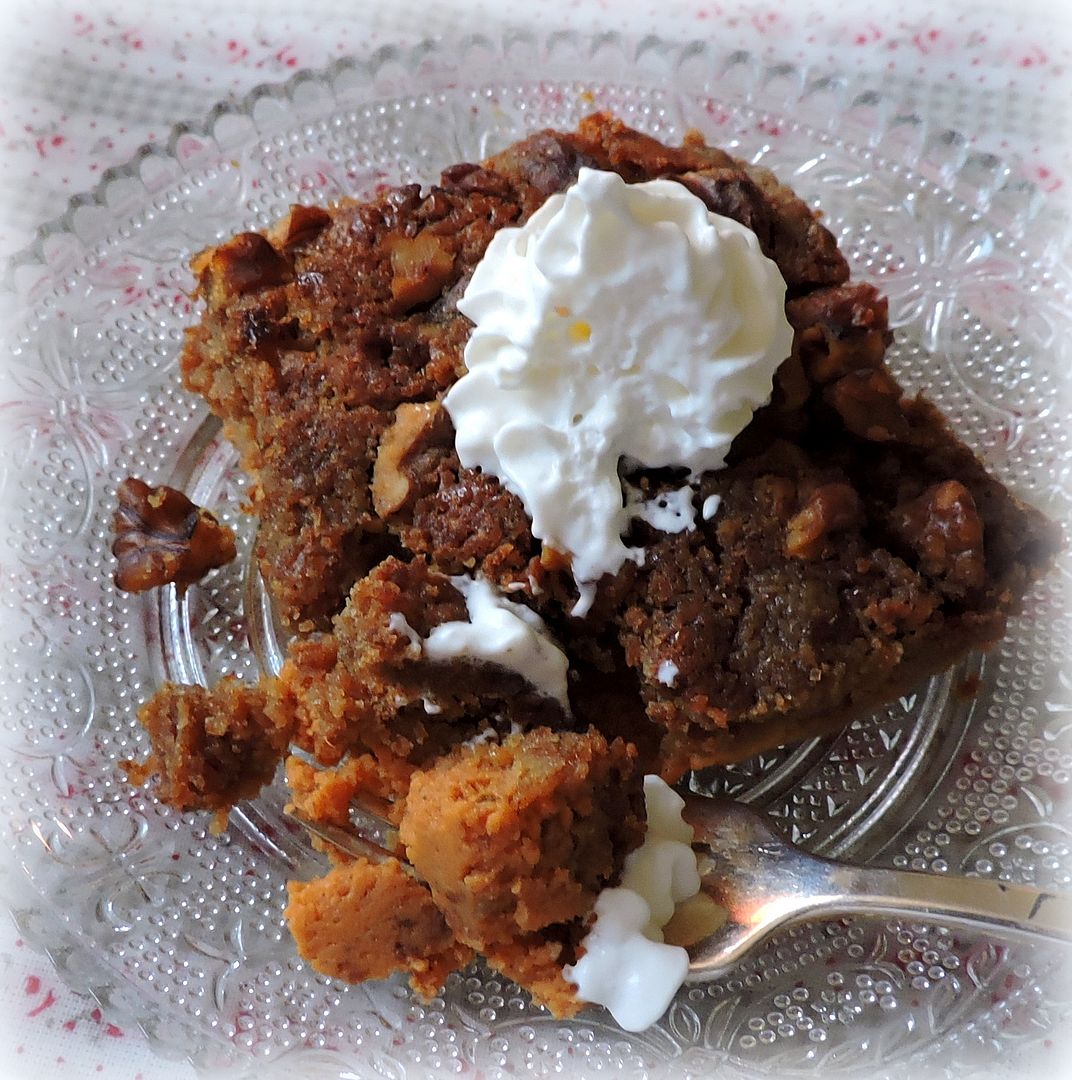 You then bake without stirring . . . and presto chango, you end up with a delicious pumpkin dessert that I find incredibly moreish. You can eat it at room temperature or chilled from the refrigerator. I like it chilled from the refrigerator and I like to eat it the day after I bake it when . . . to me at any rate . . . the flavours are more developed. Lashings of whipped cream are a must!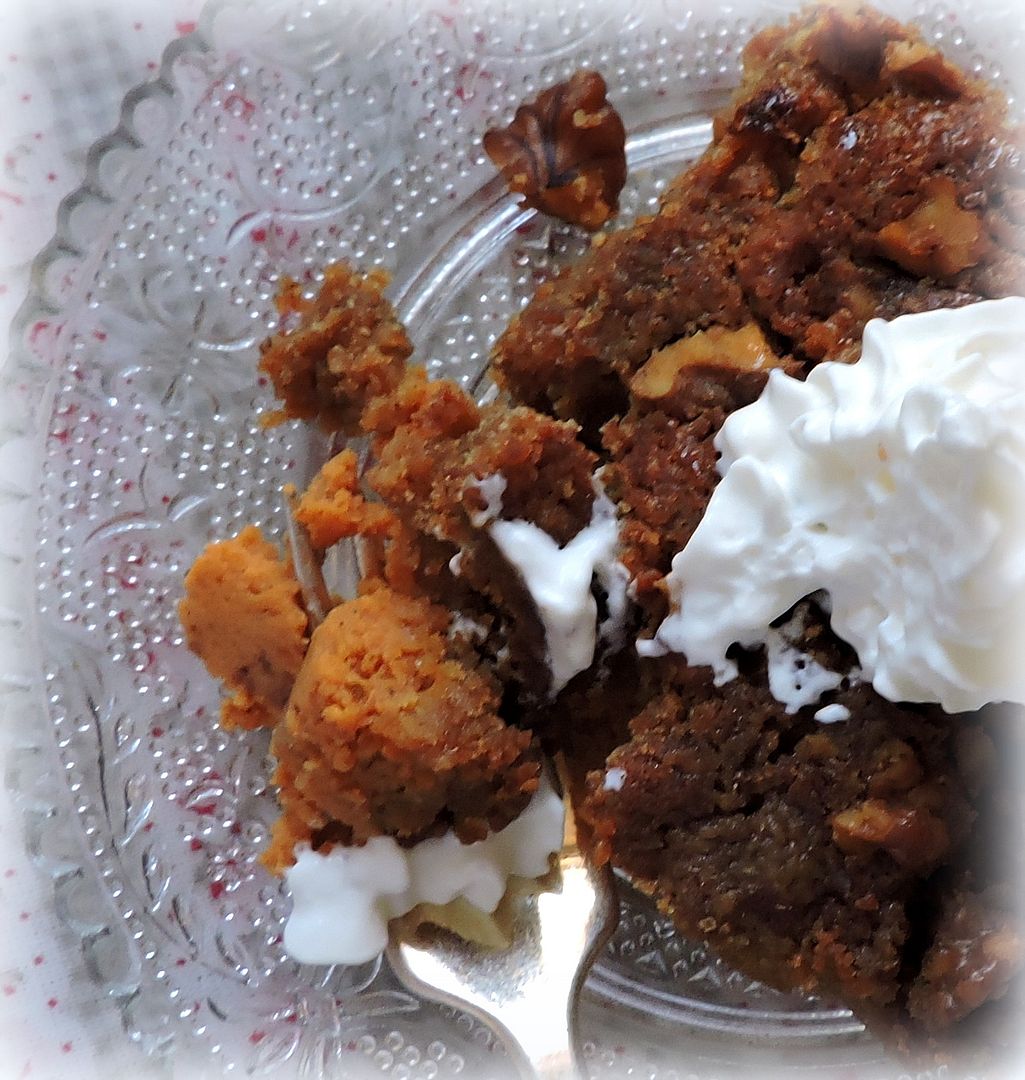 *Pumpkin Pie Dump Cake*
Makes 1 (9 by 13 inch) cake
Nothing could be easier. Store any leftovers in the refrigerator. Serve warm or cold with a dollop of whipped cream on top.
1 (425g) tin of pureed pumpkin, not pumpkin pie filling (15 ounce tin)
1 410g tin of evaporated milk, not sweetened condenses (12 ounce tin)
3 large free range eggs
190g of caster sugar (1 cup)
1 tsp ground cinnamon
1/4 tsp each of ground ginger, nutmeg, cardamon and cloves
1 tsp vanilla extract
1 box spice cake mix (over here Betty Crocker Ginger Spice Cake, 425g)
8 ounces of butter, melted (1 cup)
60g chopped walnuts (1/2 cup)
Whipped cream to serve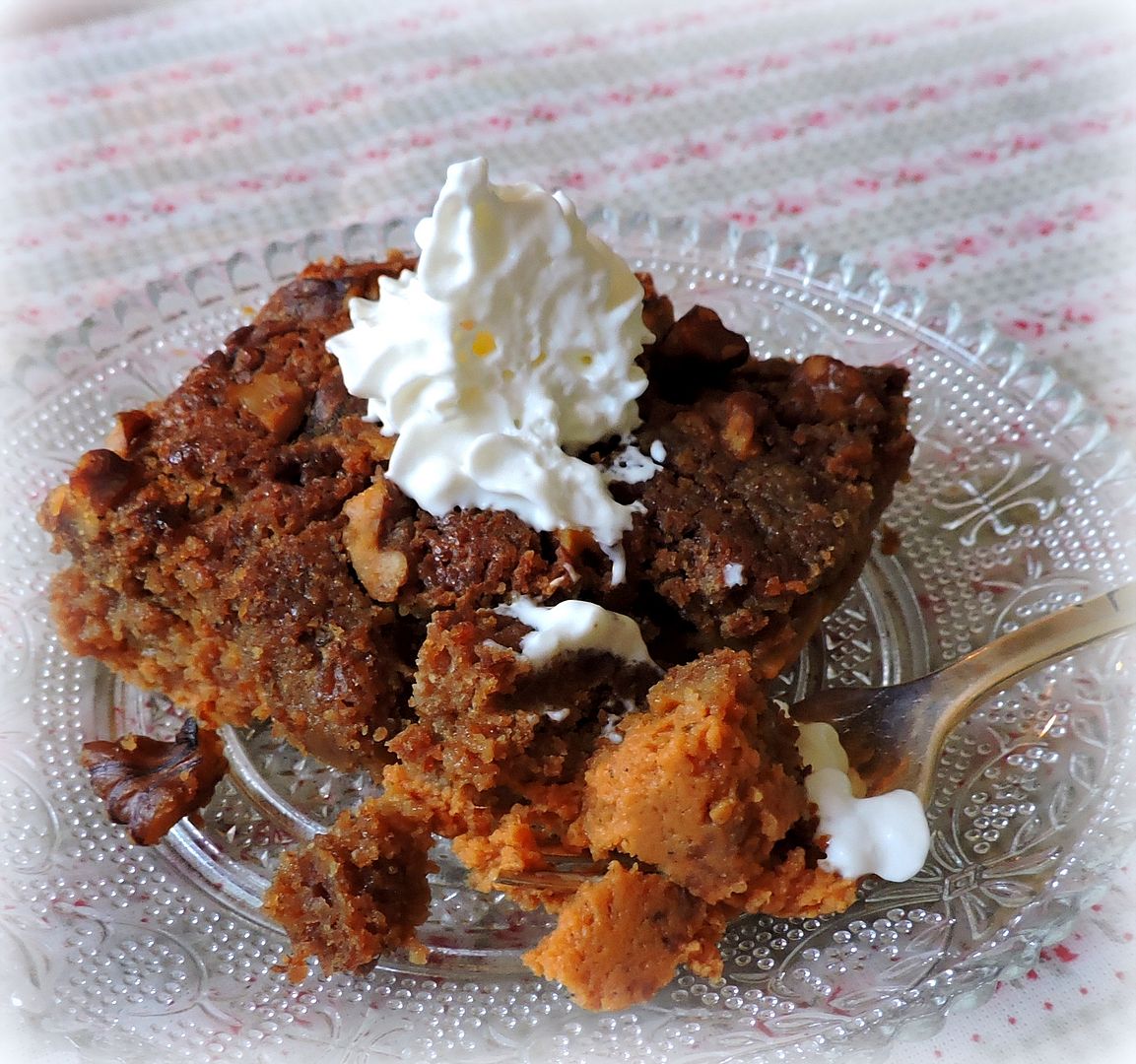 Preheat the oven to 180*C/350*F/ gas mark 4. Butter a 9 by 13 inch cake tin very well. Set aside.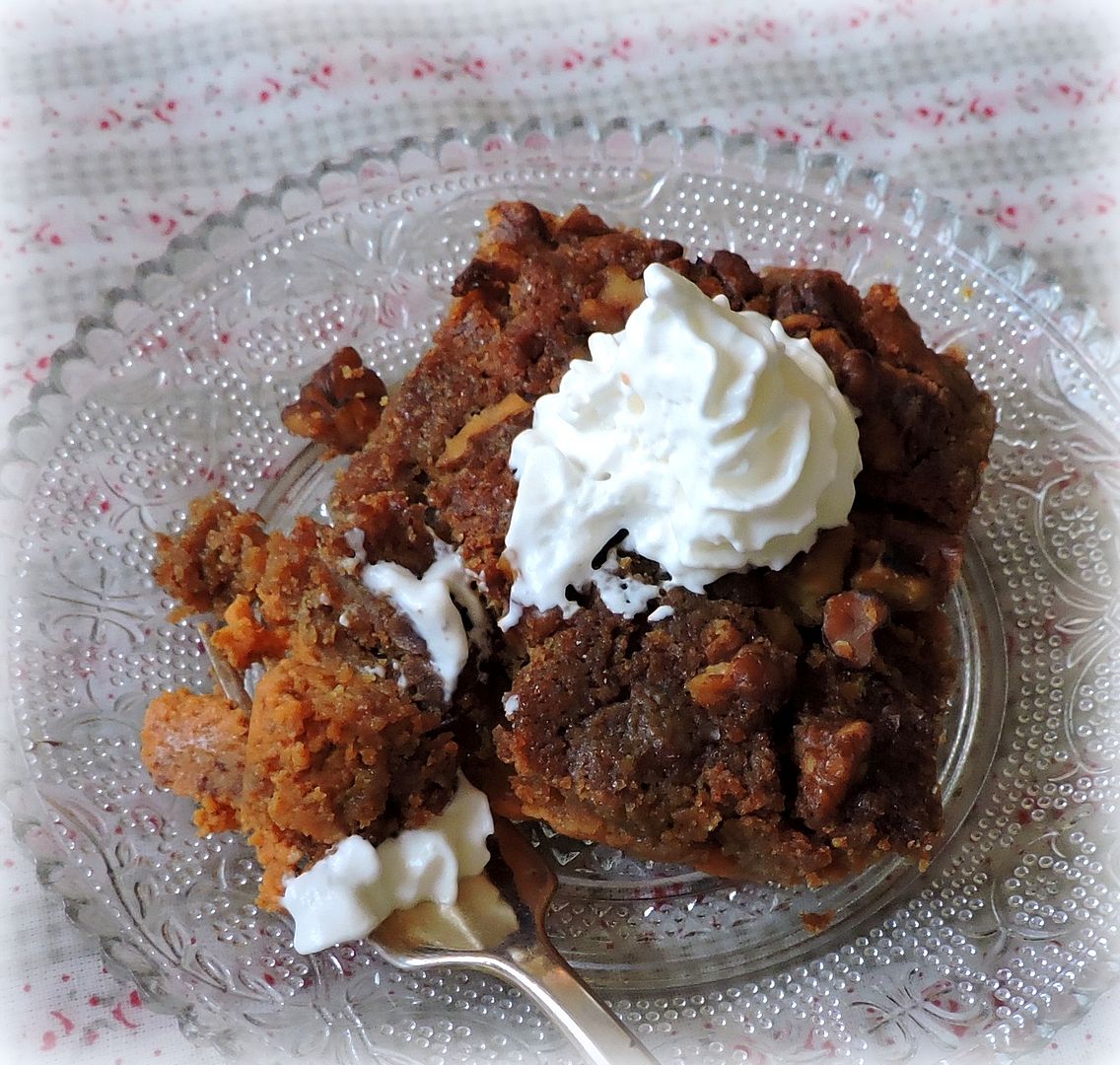 Whisk together the pumpkin, milk, eggs, sugar, spices and vanilla. This mixture will be runny, no fears. Pour it into the prepared pan. Sprinkle the dry cake mix evenly over top. Pour the melted butter over top of the cake mix. Do not stir. Sprinkle walnuts over top.
Bake for 55 to 60 minutes. It may still be a bit wobbly in the centre, but will firm up upon standing. Let cool at least half an hour prior to serving. Serve warm or cold with whipped cream.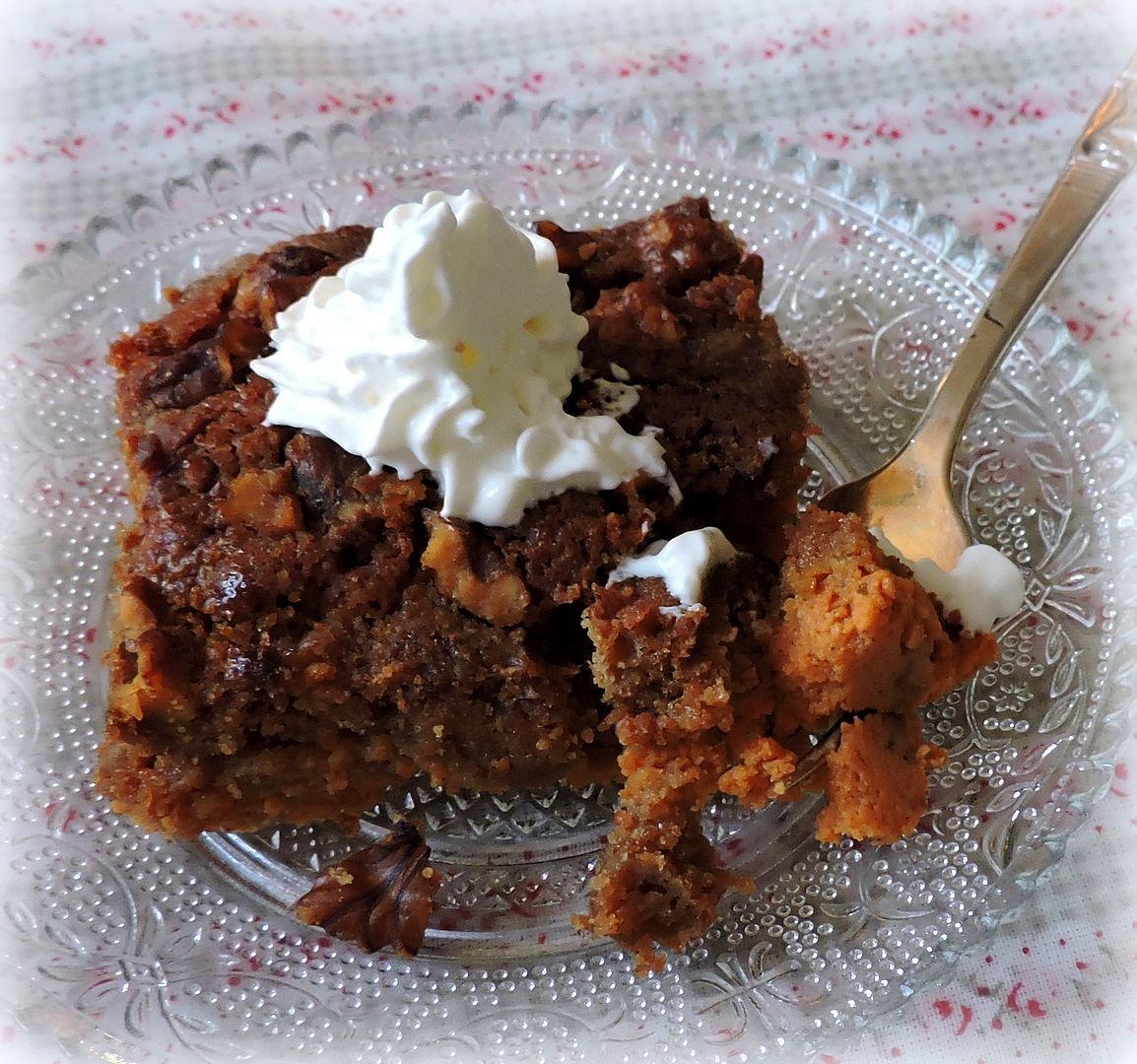 Bon Appetit and Happy Thanksgiving!