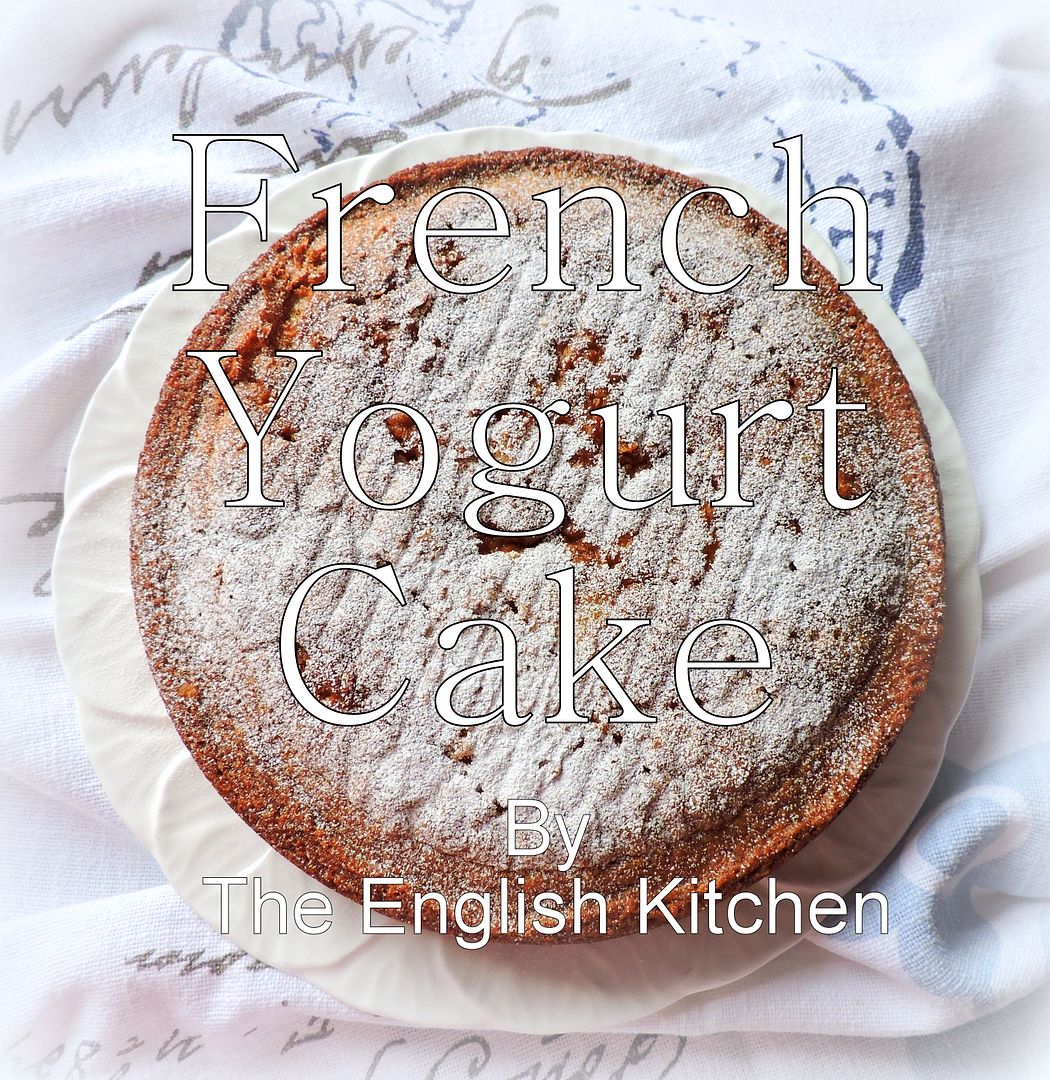 Sometimes I just have a craving for cake. I haven't yet been able to sort out a way to make a diabetic cake which actually tastes good and has a texture that I enjoy, but I am working on it. I have decided that a tiny taste of what you enjoy once in a blue moon has to be enough, and so every now and again I treat myself to a slice of cake. Not an over the top cake . . . mind . . . but, beggars can't be choosers can they!
And so long as you watch your carbs really closely the rest of the day, then there is not a lot of damage done. So after having eating nothing but protein, non starchy vegetables and a bit of fruit all day . . . this is my reward!
A simple and delicious French Yogurt Cake. It uses plain unsweetened set yogurt, and you can use low fat if you wish without too much problem, but I just use the regular stuff. The yogurt pot is your measuring cup, although I have gone to the trouble of converting it to measurements for you, just in case you don't have yogurt pots, like me. I always buy my plain yoghurt in a large tub. (And I favour Yeo Valley. I can't help it. Its delicious even on its own.)
There is only 1 TBS of oil used in the cake, which is why I don't really worry about using full fat yogurt. No butter or marg or shortening. Two large eggs, and of course there is sugar. I have never tried making this using sugar substitution. To be honest I don't really like the flavour of it, and it can have some adverse affects on the digestion. ahem . . .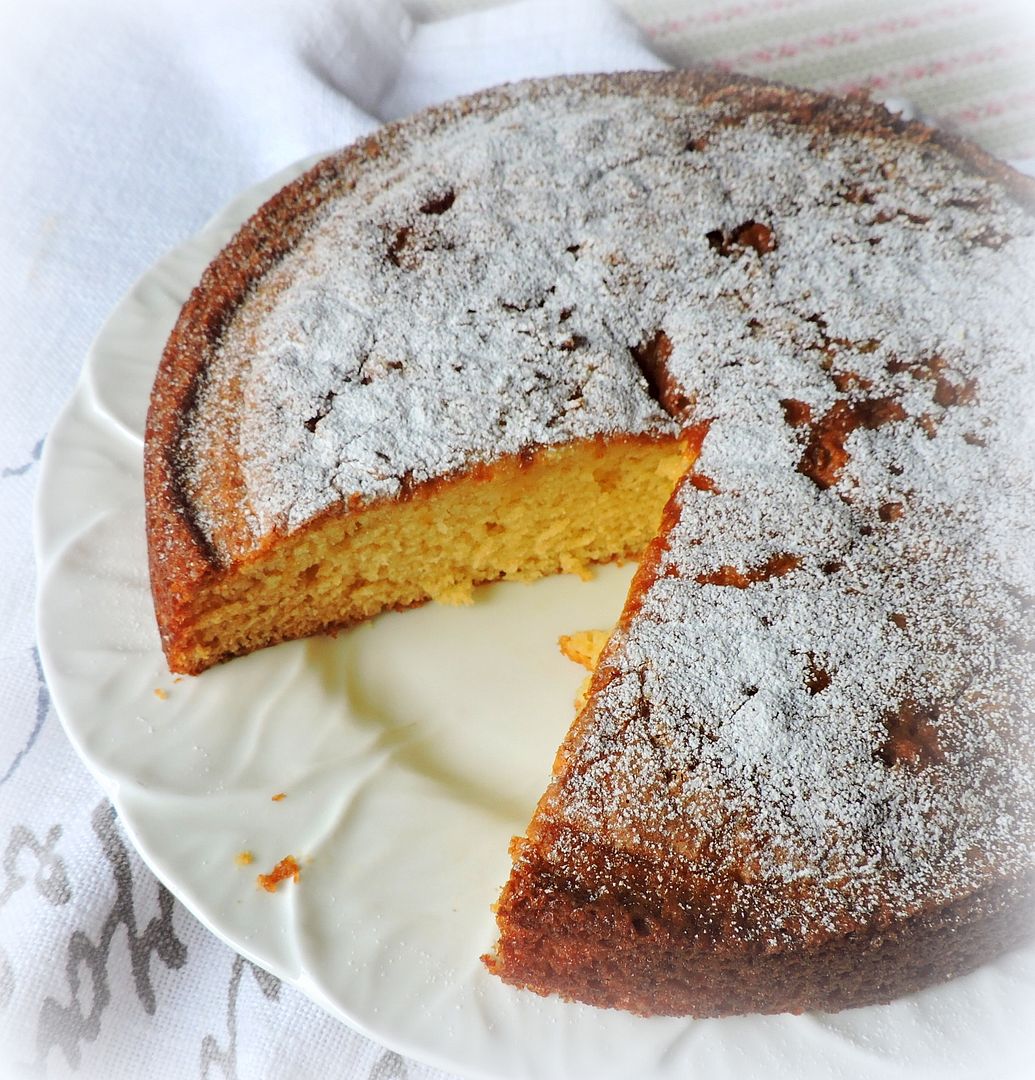 In any case this is a beautiful, ordinary, simple cake that is low in fat and goes together quickly and easily. You simply bung everything into a bowl, beat it together and then bake.
You do brush a bit of fresh orange juice onto the cake when you take it out of the oven and while the cake is still hot. It kinda soaks in. Lovely jubbly.
*French Yoghurt Cake*
Makes one 9 inch cake
Serving 8
This cake is moist and delicious. You use a yogurt pot as the measure. You can't get it wrong! I have also provided proper measurements for your convenience.
125g pot of plain set yogurt (4.5 ounces, or generous half cup)
2 pots of sugar (240g or 1 1/4 cups)
3 pots plain flour (200g or 1 3/4 cup )
2 large free range eggs
1 TBS sunflower oil
1 tsp bicarbonate of soda
pinch salt
the juice of one orange divided
icing sugar to dust the finished cake with
Preheat the oven to 180*C/350*F/ gas mark 4. Butter a 9 inch deep cake tin and dust lightly with flour, shaking out any excess. Set aside.
Place all of the cake ingredients into a bowl and beat together by hand until smooth,
using only 1/2 of the orange juice
, and reserving the remainder for after. Pour into the prepared cake tin. Bake until a toothpick inserted in the centre of the cake comes out clean, 25 to 30 minutes. Remove the cake from the oven. Pierce the top with a skewer all over and then pour the remaining orange juice over top. Allow to cool in the pan for five to 10 minutes, before tipping out onto a wire rack to cool completely.
Dust with icing sugar evenly, but sparsley. No need to go overboard. Delicious!
Bon Appetit!