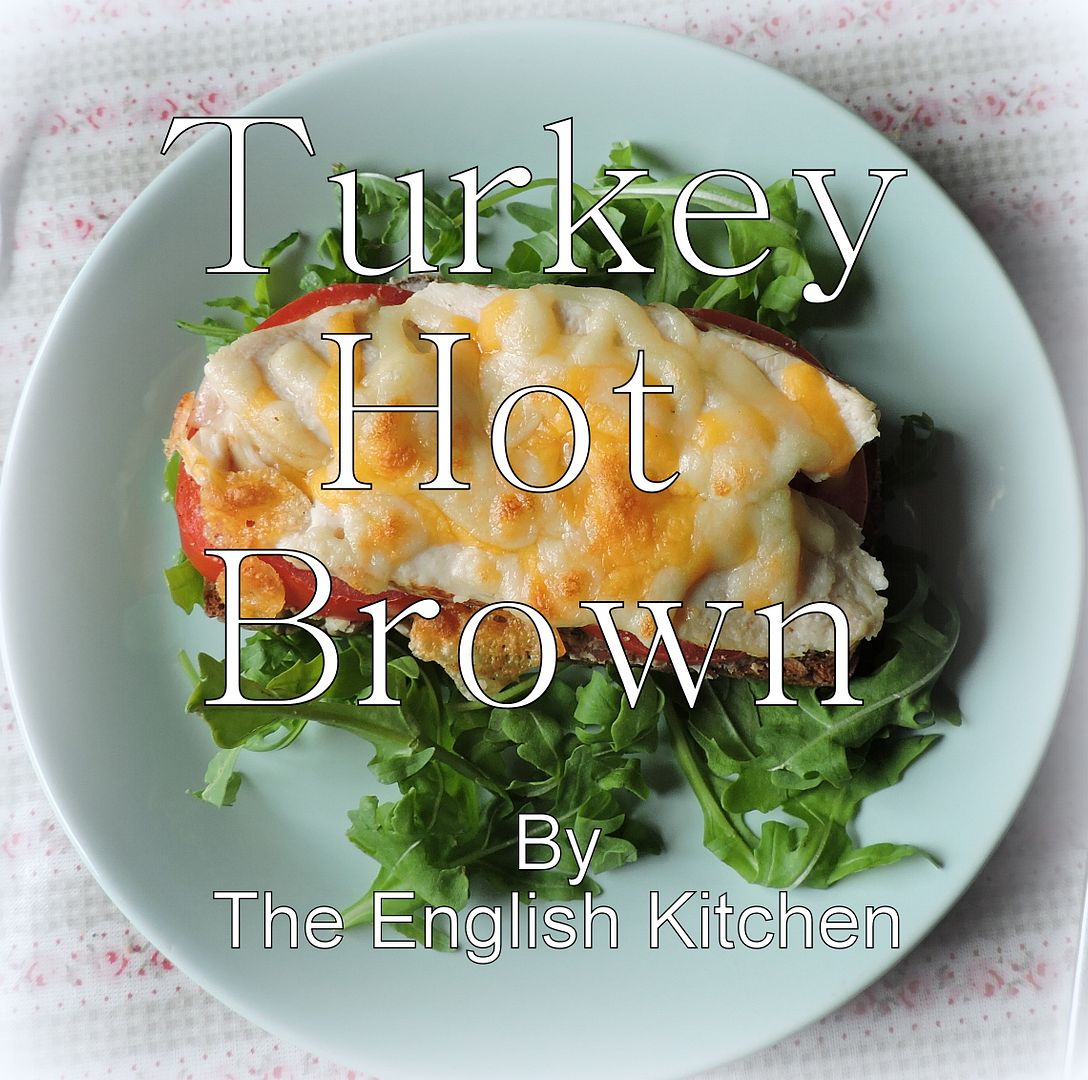 These sandwiches make for a nice light and healthy supper when it gets too hot to cook, or when you are starving at the end of the day and can't be asked to cook. Not only are they quick and easy to make, but they are diabetic friendly also!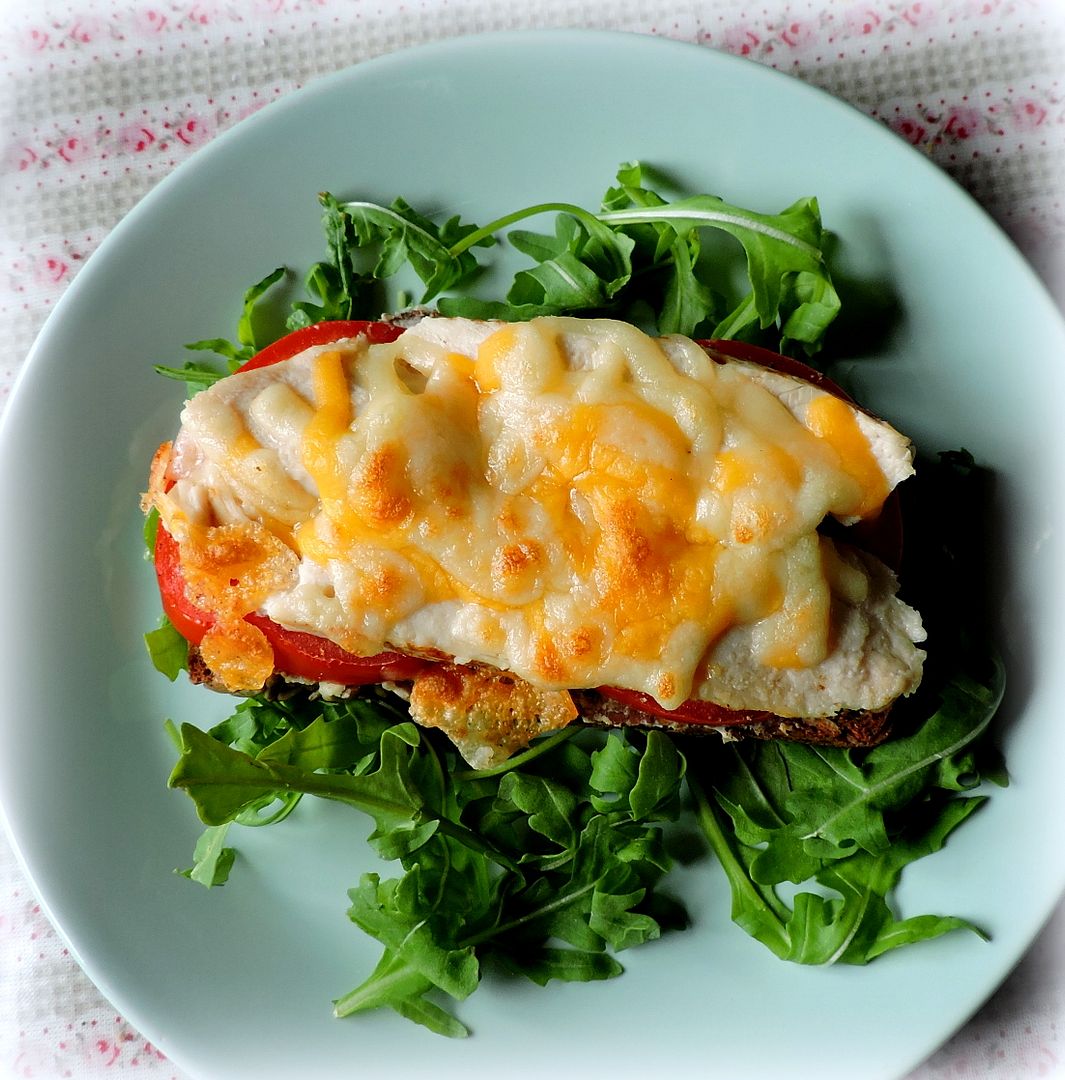 I adapted the recipe from one which I found on the
Mr. Food Everyday Diabetic Recipes
site. It is low in fat and calories and is really quick and simple to make.
I didn't have exactly the same ingredients that were called for on the Mr Food page, so I subbed the best that I could. I used a Polish Rye and Sunflower Seed bread, which is really good. Dense and filled with flavour and lovely sunflower seeds. It was perfect!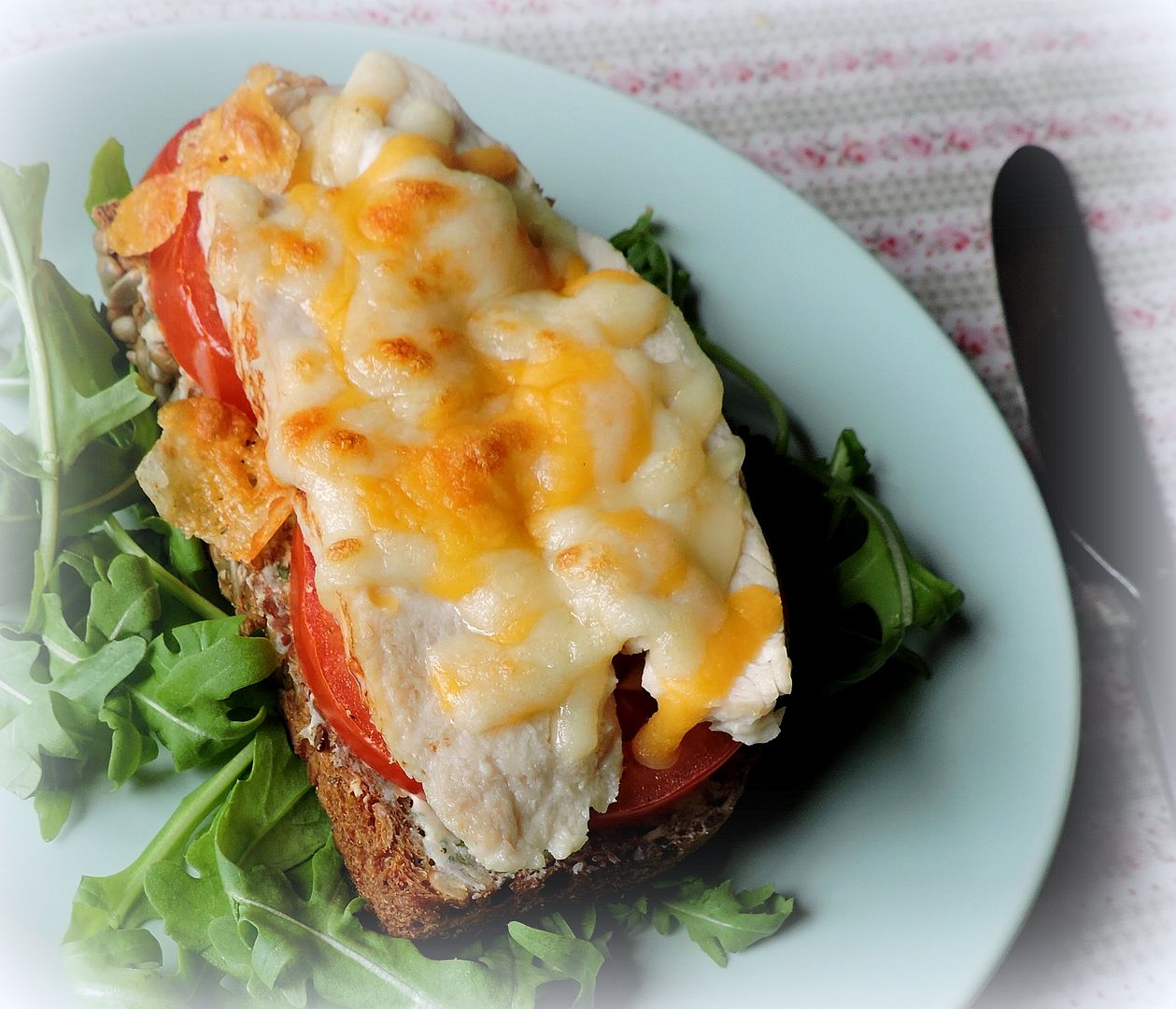 I also couldn't get the thinly sliced turkey breast meat, at least not at a price I wanted to pay, but I got some roasted turkey pieces which were the equivalent weight and were a nice thickness, so I went with them. (They were also on for only £1 a pack, so two packs did the job!)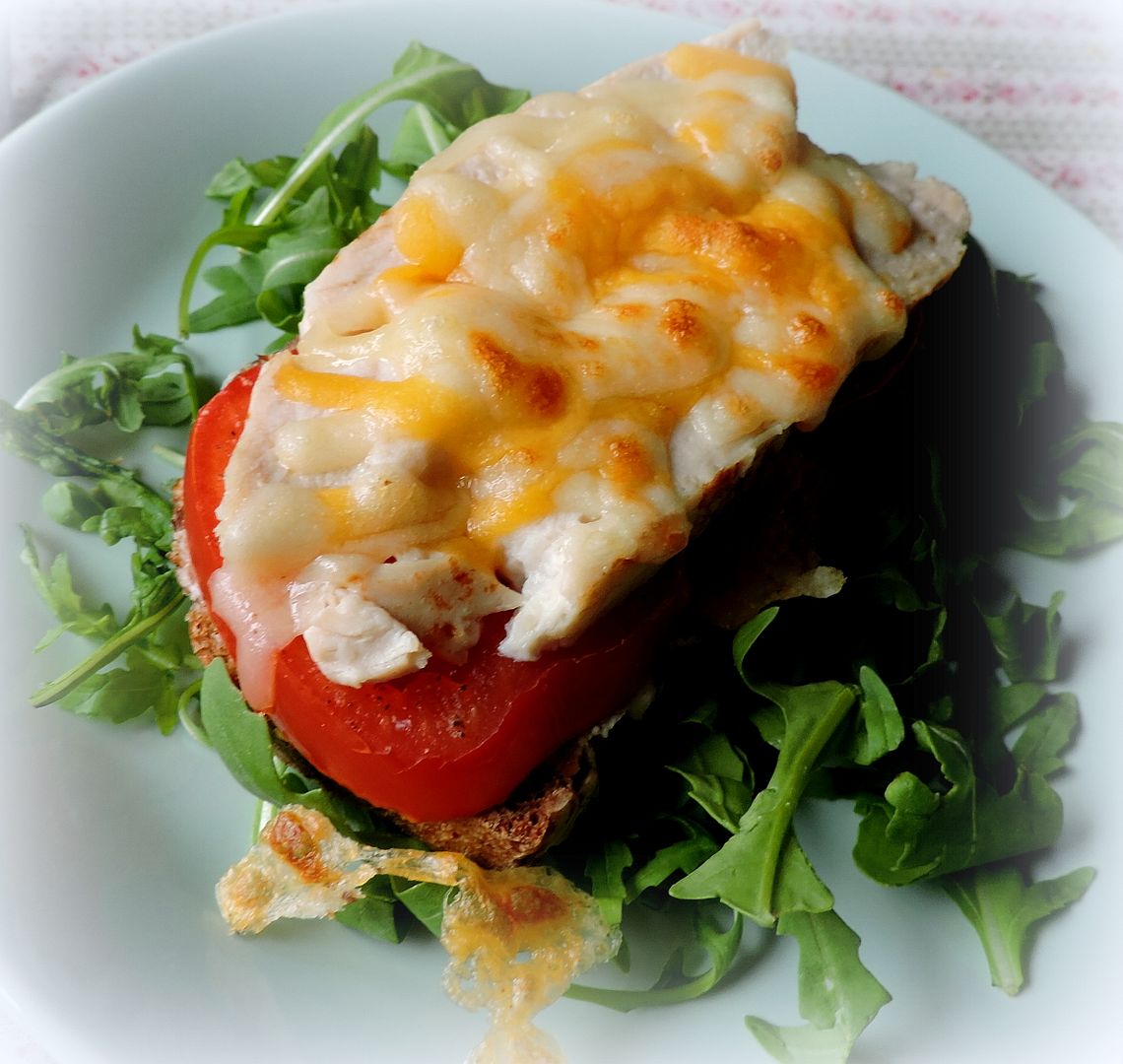 I opted for the Kerry Low Low mix of mozzarella and red medium cheddar, which is low in fat and it worked very well, and I totally forgot the bacon bits. We didn't miss them.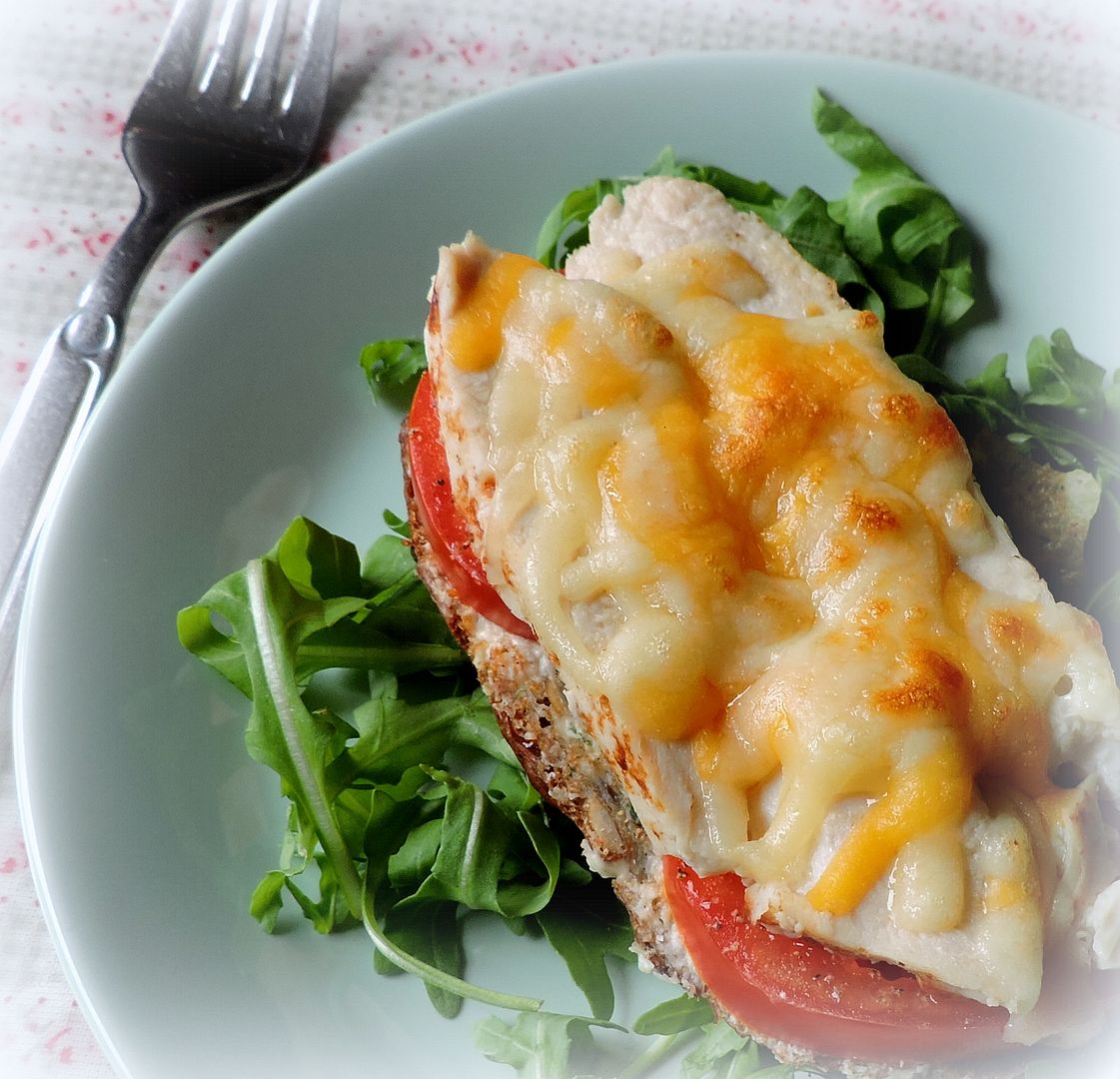 I served them on a bed of baby rocket leaves for extra colour, flavour and a few more vitamins and they were absolutely delicious! I can see me putting these on my week's rotation over the summer months. Enjoy!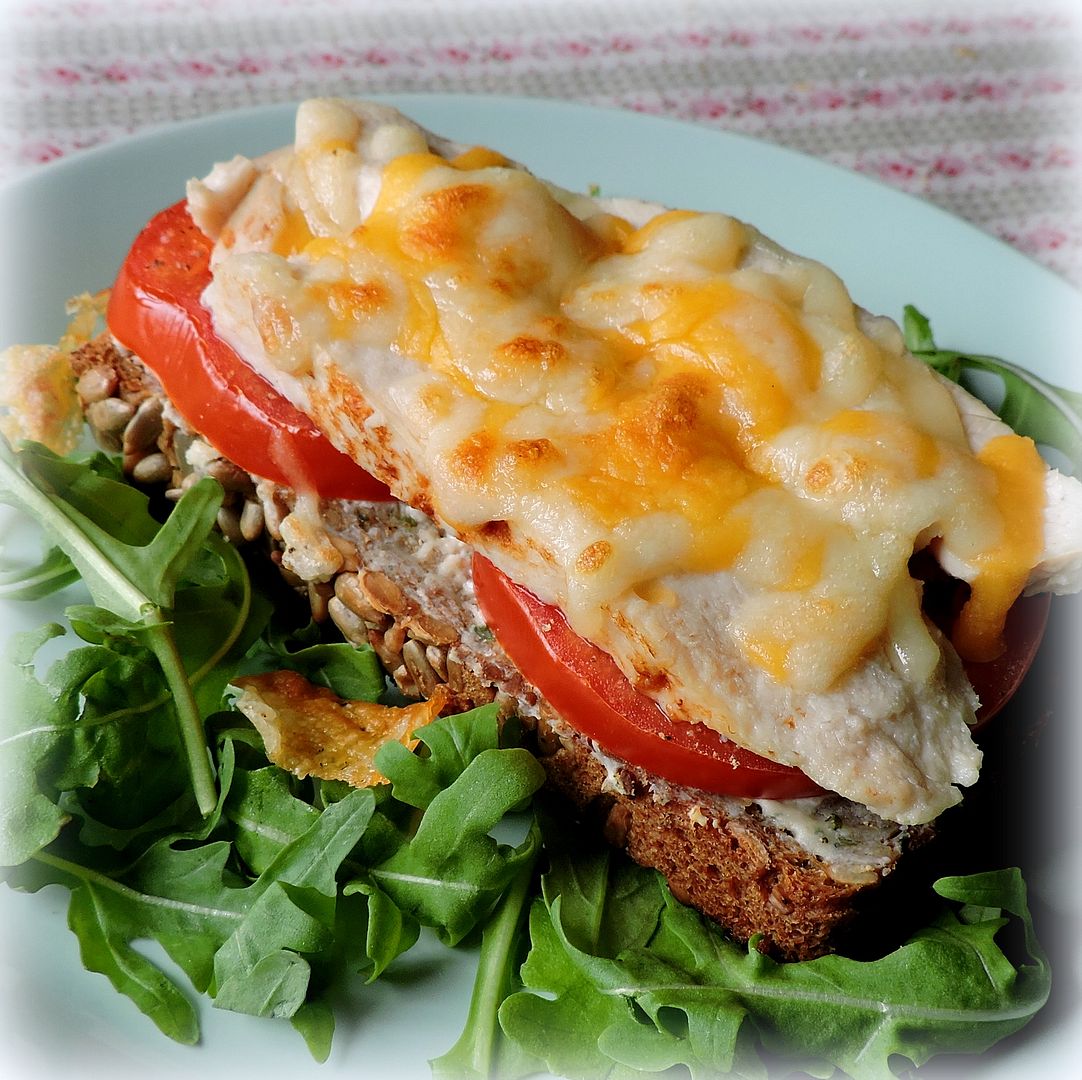 *Turkey Hot Browns*
Serves 4
Delicious open faced sandwiches which are low in fat and diabetic friendly, and yes, delicious! Grab your knife and fork!
4 slices of whole wheat bread toasted
(I used Polish rye and sunflower seed bread)
4 tsp low fat garlic herb and cheese spread
1/2 pound sliced deli turkey breast
1 fresh tomato, sliced thinly
8 TBS low fat cheddar/mozzarella mix grated cheese
(I used the kerry low low)
To serve:
several handfuls of baby rocket leaves
(baby arugula)
Preheat the grill or broiler to high. Place the toasted bread onto a baking sheet. Spread each slice with 1 tsp of the low fat garlic herb and cheese spread. Place the Tomato slices on top of the cheese spread. Top with the turkey , dividing it equally amongst the slices. Top each with 2 TBS cheese.
Place under the broiler for 2 to 3 minutes until the cheese is melted. Place a small handful of rocket leaves on each of four plates. Place one toasted sandwich on top of each and serve immediately.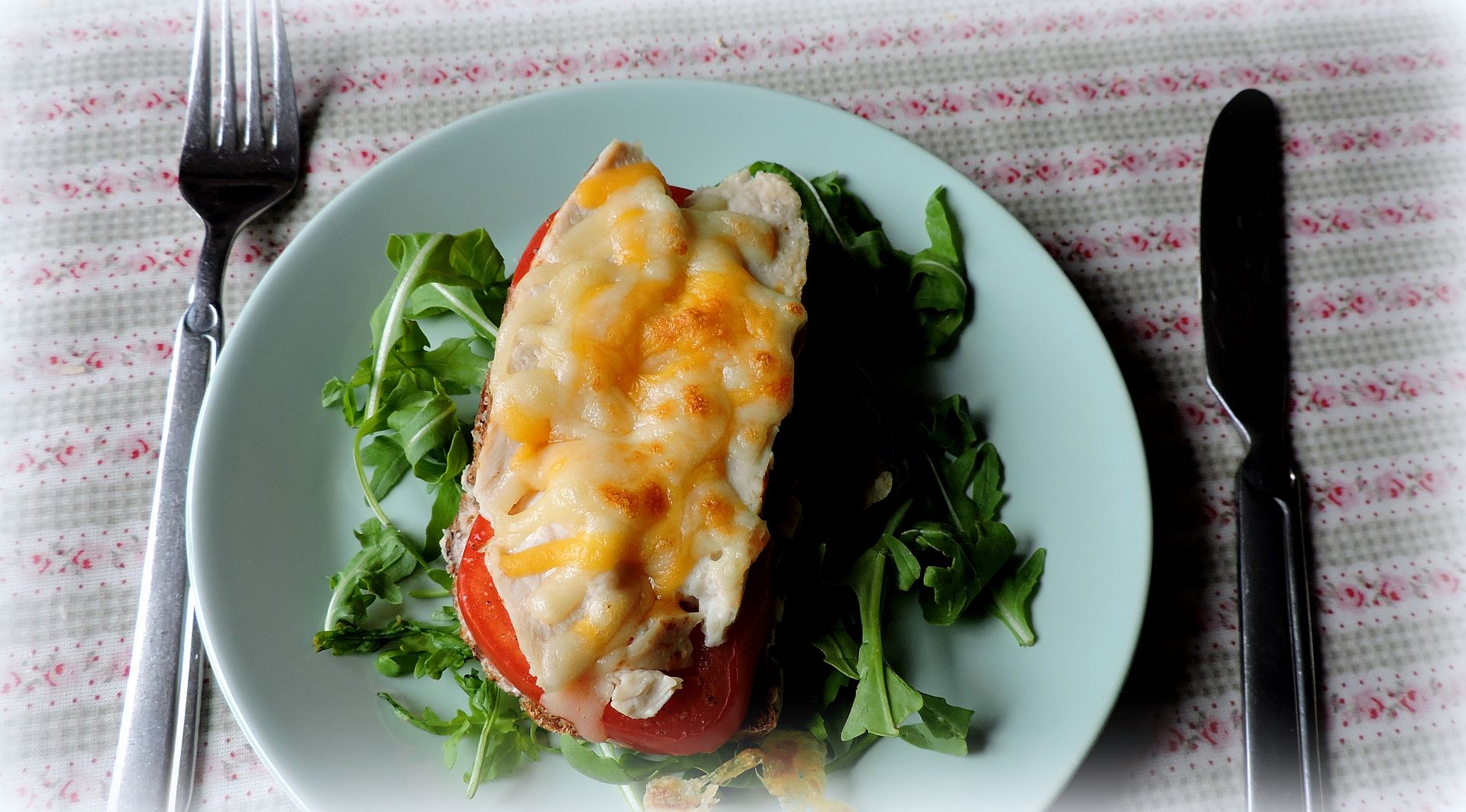 Bon Appetit!