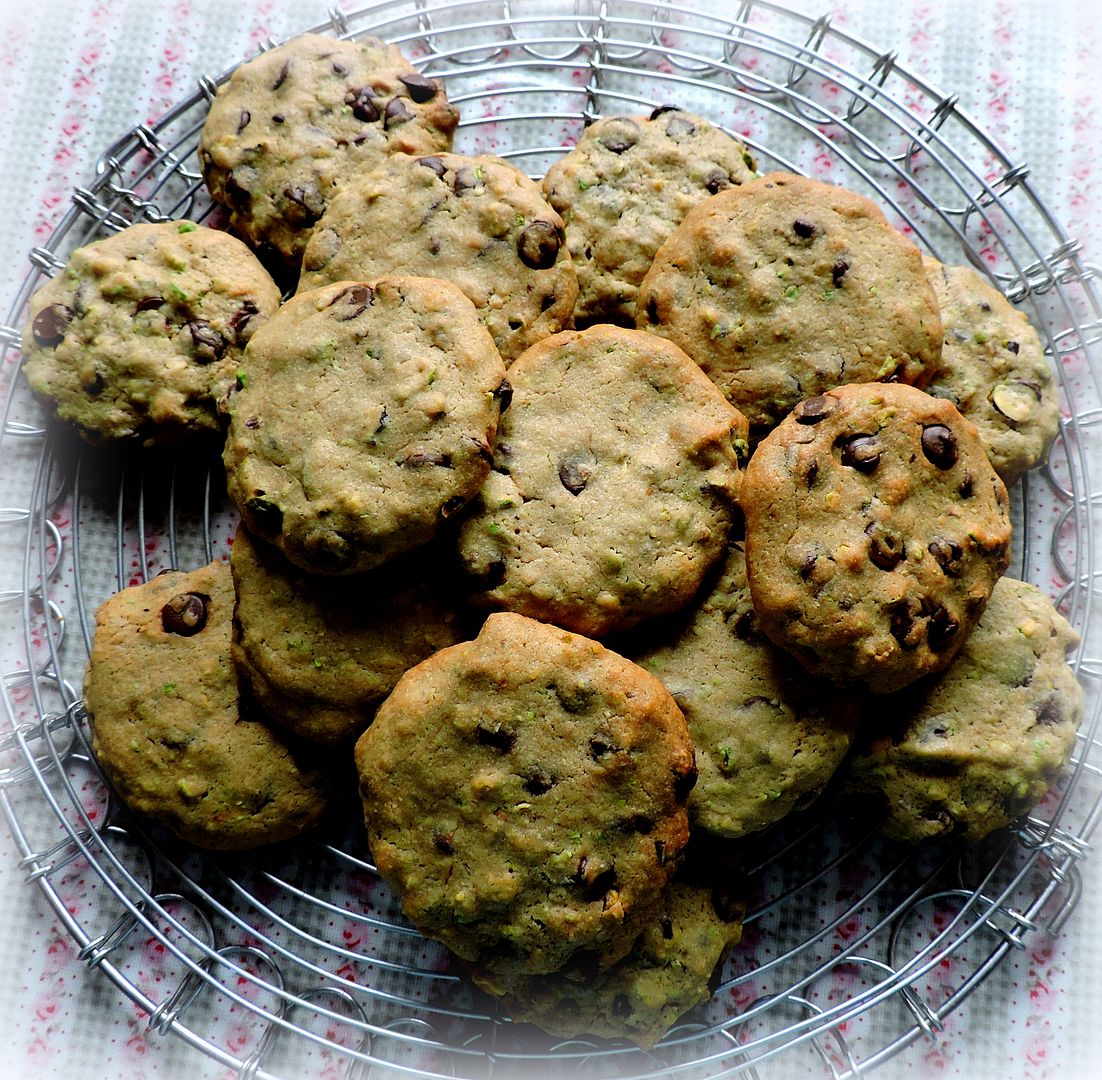 This recipe is adapted from one which was in the May Issue of Delicious Magazine and accredited to Middle Eastern Chef Sabrina Ghayour. From the moment I saw it I was intrigued . . . dark chocolate? Pistachio nuts? Count me in! I love both those things!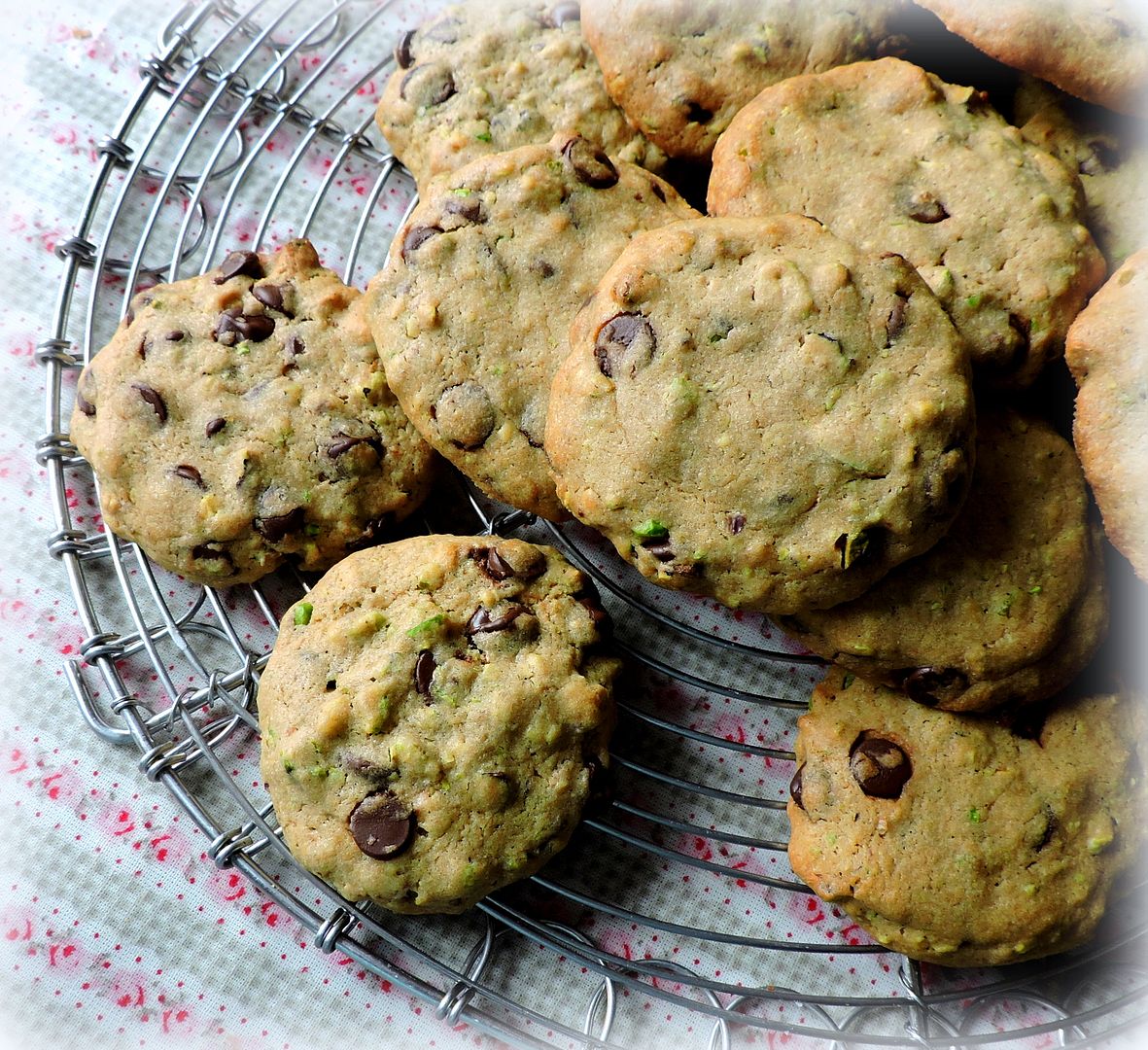 Another plus is that it doesn't make tons of cookies. I don't need to be having tons of cookies around the house. They get in my mouth, and I can't be dealing with that.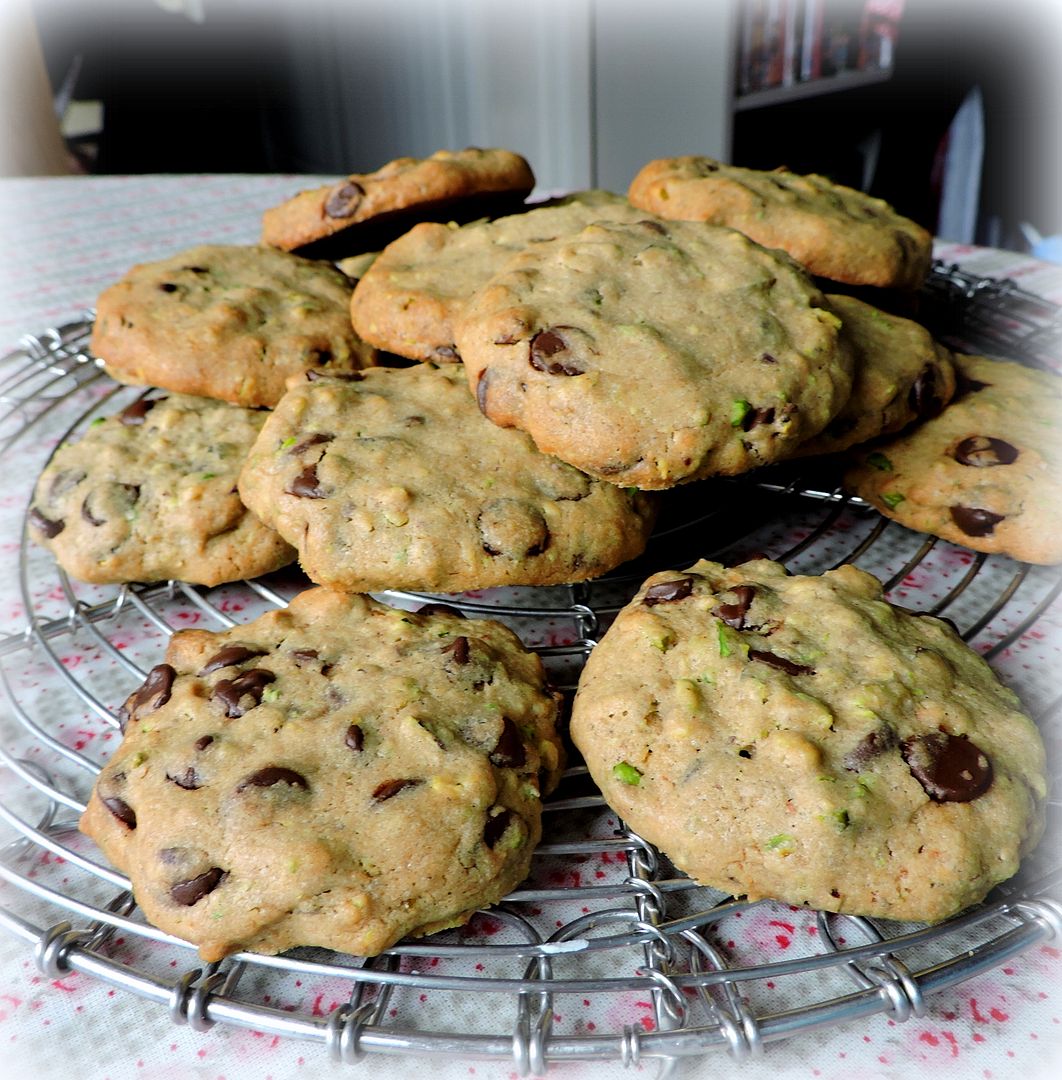 When it comes to cookies or cake (or crisps for that matter) I have little to no willpower. No matter how hard I try to resist, I always cave . . .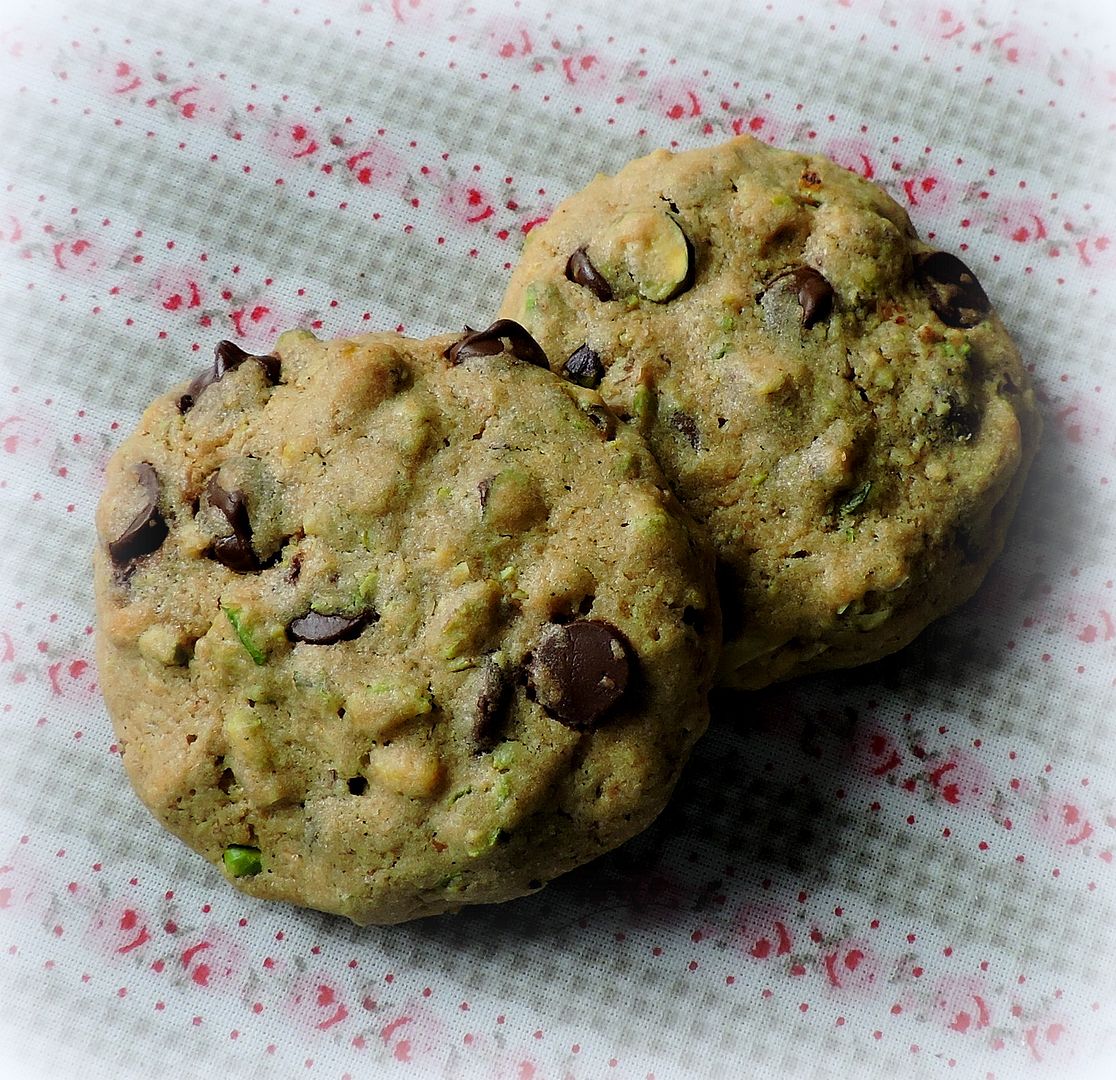 If you like dark chocolate and you like pistachio nuts, then you are gonna basically adore these cookies. Seriously scrumptious.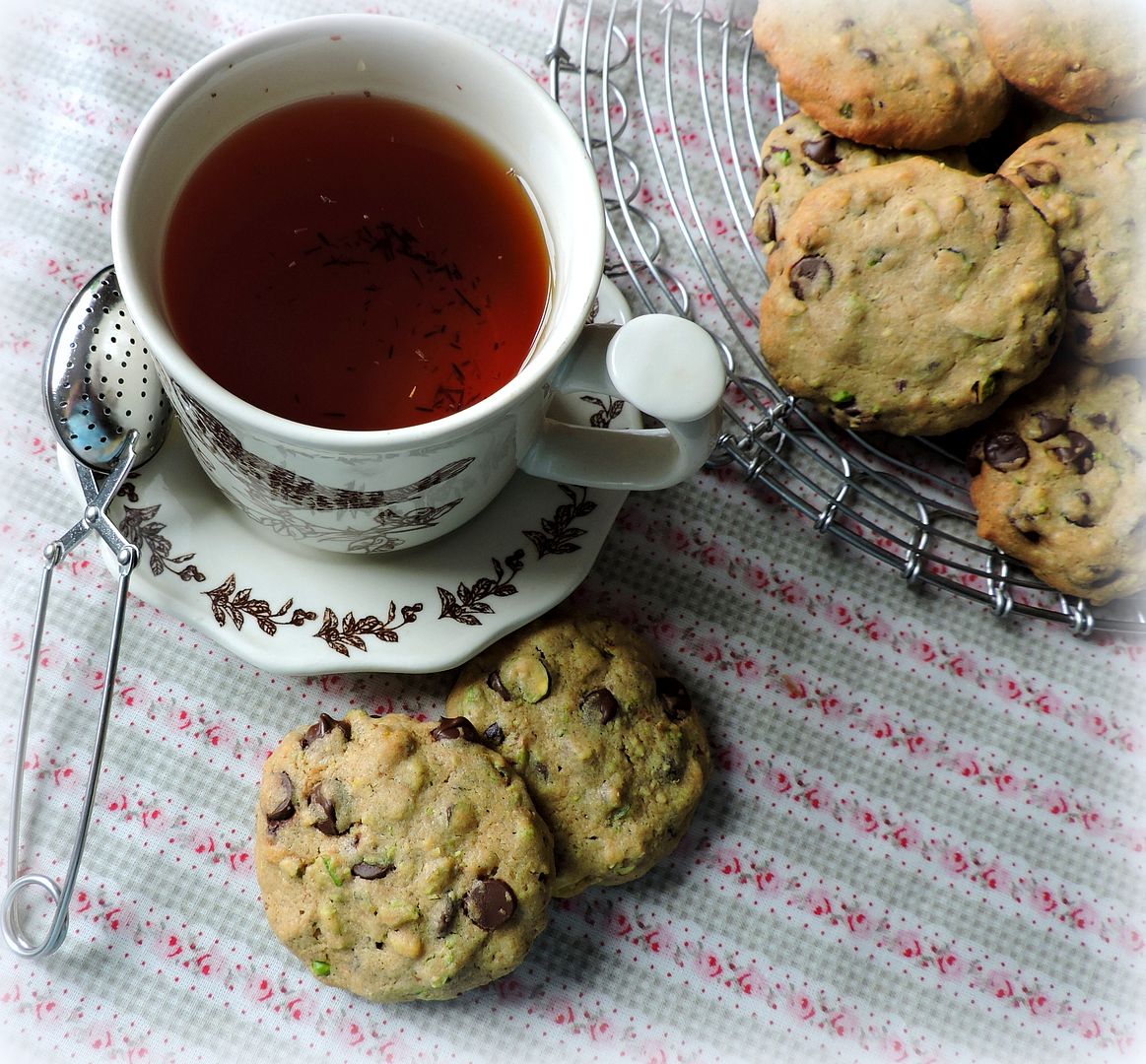 Break out the tea pot because they beg to be eaten with a nice hot cuppa something moreish. But I'll tell you about that after I give you the recipe for these tasty little babies.
*Pistachio and Dark Chocolate Chip Cookies*
Makes about 16 or so
These delicious cookies are best eaten on the day made, but you can keep them for up to three days, which won't be a problem, because if they last more than one I will be mighty surprised. ~¿ô
100g salted butter, softened (7 TBS)
100g soft light brown sugar (1/2 cup packed)
75g caster sugar (1/3 cup)
1 large free range egg
1 heaped tsp vanilla paste
175g of plain flour (1 1/4 cups)
100g shelled unsalted pistachio nuts, coarsely chopped (scant cup)
150g dark chocolate chips (scant cup)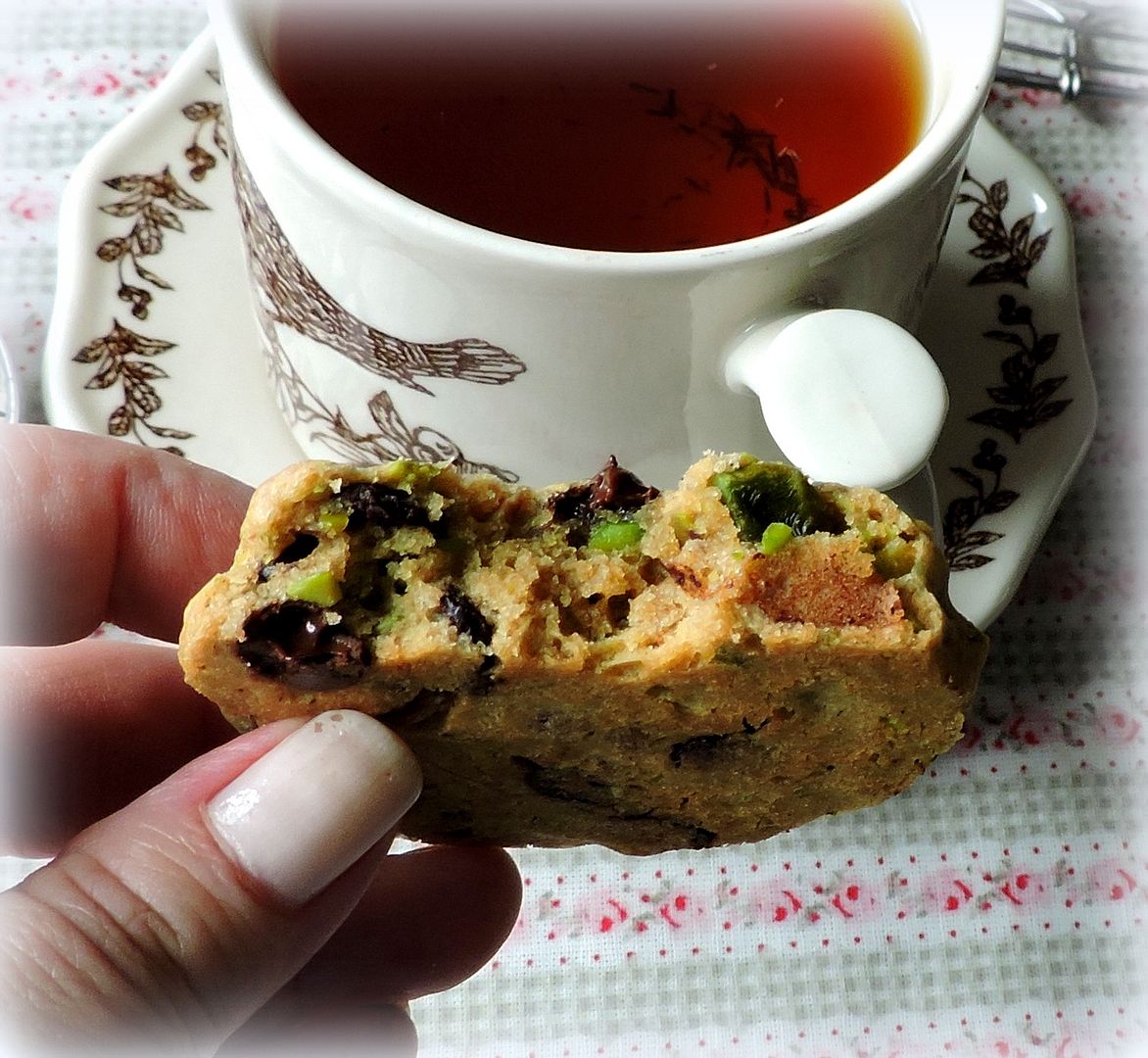 Preheat the oven to 170*C/325*F/gas mark 3.5. Line several large baking trays with baking paper. Set aside.
Cream together the butter and sugars until light. Beat in the egg and vanilla paste. Stir in the flour, nuts and chocolate chips until well combined, usig a wooden spoon. Divide into 16 equal portions. Place on the prepared baking sheets, leaving at least 3 inches in between. Flatten lightly with your fingers.
Bake for 13 to 15 minute until golden around the edges. Let sit on the trays for five minutes before removing to a wire rack to cool for a few minutes. For a real treat eat warm.
I was really surprised. It wasn't until I had the first tray in the oven I realized I had completely left out the caster sugar. DANG! No problemo, they were edible just the same . . . and scrumptiously so.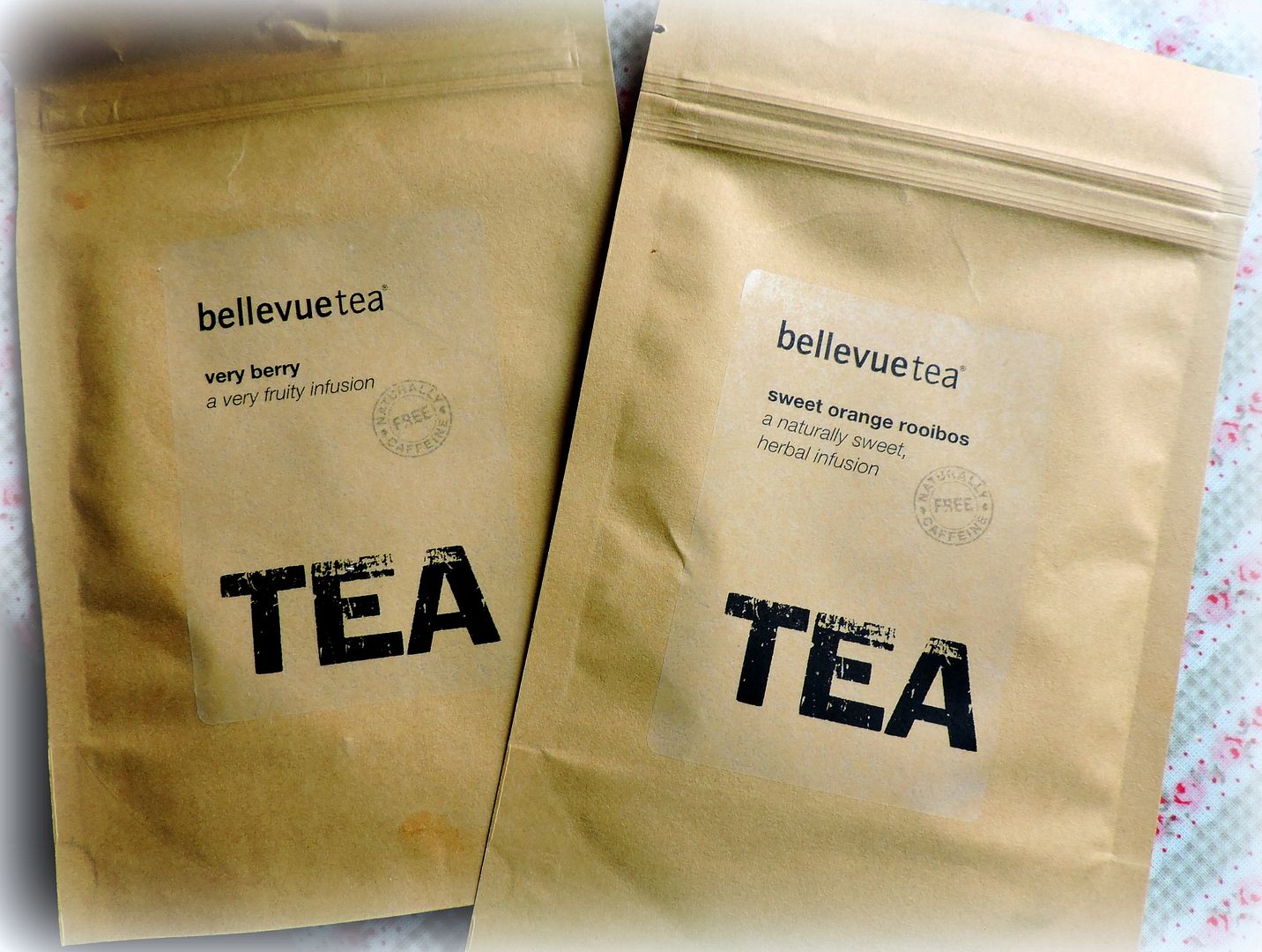 The tea I chose to drink with these was the Bellevuetea loose tea infusions. There is something really nice abut loose tea . . . a whole pleasurable experience that you don't quite get from a bad. Measuring out the tea, letting it steep, and then straining it. Its quite a comforting exercise.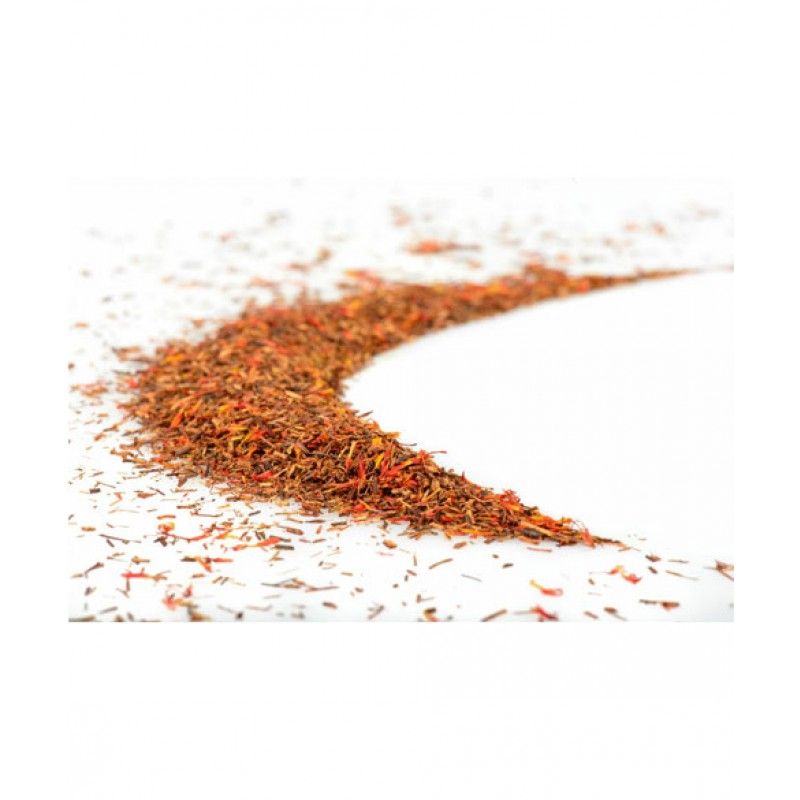 Today's choice for me was Bellevuetea Sweet Orange Rooibos. I love Rooibos tea. This Sweet Orange Rooibos tea is a naturally sweet herbal infusion from South Africa blended with bright safflowers and a natural blood orange flavour which creates a sweet and zesty infusion which is caffeine free. This is one I think children would enjoy. The naturally sweet and nutty rooibos is complimented by the fresh and zesty flavour & aroma of sweet oranges. This caffeine free infusion will sooth and relax. Delicious hot or cold, with or without milk.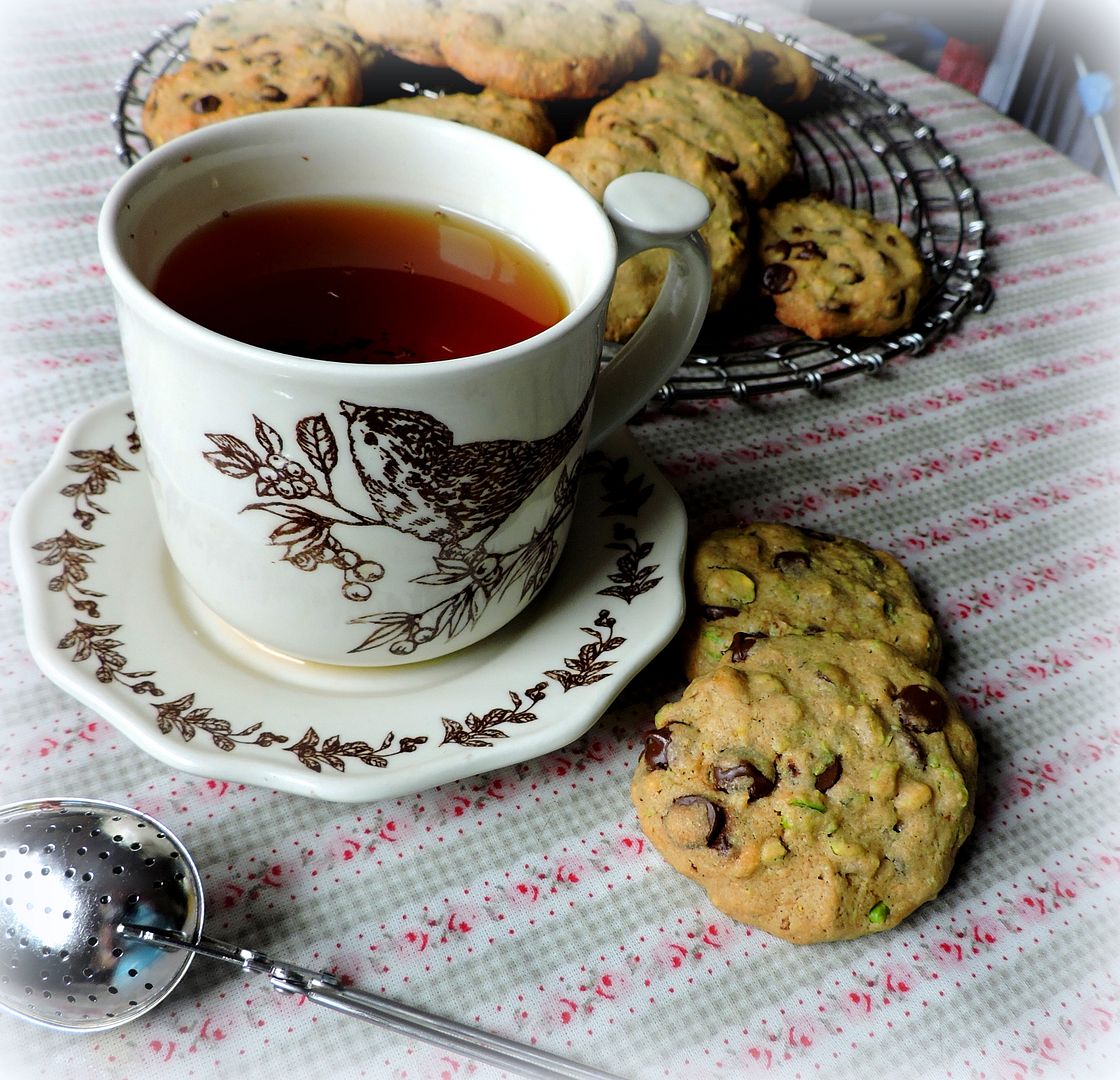 I always take mine straight up and black. Coz that's how I roll.
I was also sent their Very Berry and I have been enjoying that as well. This one is a caffiene free infusion composed of a colourful selection of summer fruits and berries, making for a deliciously fruity hot drink. Or Iced. I often enjoy herbal infusions, cold and over ice. Try it! Just steep with a bit of honey, strain and then chill in the refrigerator and serve over ice. Its quite refreshing!
Bellevue Tea
is an independently owned family business based in London, founded by Clare Jones and her tea trader husband Mike. Their thirty years of insider knowledge and love of tea is essential to bellevue's commitment to deliver the finest quality tea drinking experience everyday.
Bellevue Teas are available in a range of packs and sizes and all their caering leaf teas are blended here in the UK with great care to ensure that they deliver both quality and flavour. The people who work at Bellevue live and breathe tea, every single day of their lives. They are a family business with everyone involved and they simply love their product and it shows as this is central to the service they provice and their committment to help their customers supply their own customers and guests with the very best tea for the very best tea drinking experience.
There's a whole range of teas, both in and out of bags, available from
Bellevue
, who you can say hello to on
twitter here
!
Note - although I was sent some sample to try free of charge, any and all opinions are my own. I was not required to write a positive review.