I recently received a new Madeleine pan and I found a lovely recipe to bake in it. I love French Madeleines . . . tiny little moreish shell shaped little cakes . . . rich and wonderful for dipping into hot drinks. I wanted to do Gingerbread ones because Todd really loves Gingerbread and I found the perfect recipe
here
.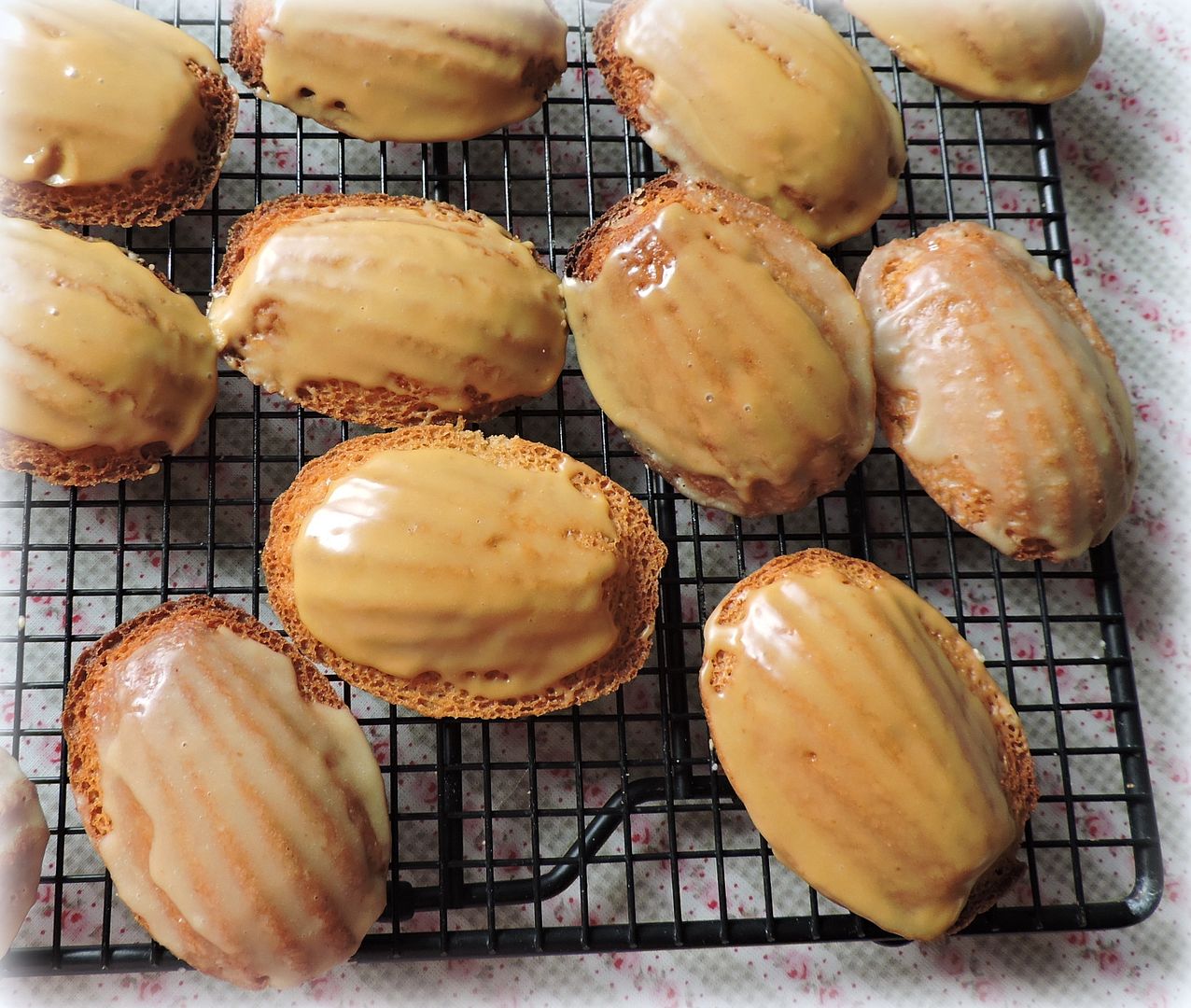 One of the reasons I chose this recipe was the Molasses glaze . . . gingerbread and molasses are the perfect partners. In fact, I cannot comprehend having a gingerbread without molasses involved, but then again, perhaps that is the North American in me, and in particular the area in Canada which I come from. The maritimes . . . molasses is a table staple in the maritimes. It goes with everything.
I am trying to show you my lovely humps here. Madeleines have humps on the bottom side . . . or they are supposed to anyways. Normally they have almonds in them, but this recipe didn't . . .
I got the glaze a bit too thick on some of them. I fixed it after I realized my mistake by adding a bit more milk . . . the thinner glaze shows off the pretty little shell markings much better.
Nicely spiced and delicious. I will never win any prizes for presentation . . . but don't let that put you off. These madeleines are gorgeous, and don't worry if you don't have a pan. You can bake them in small cupcake pans as well. They just won't be as pretty to look at!
*Gingerbread Madeleines*
Makes about 24
I hope you can say moreish, because that is what these delicious little cakes are. MOREISH! You won't be able to eat just one!
For the Cakes:
9 TBS unsalted butter, browned and cooled (125g)
(plus extra for buttering the pans)
2 large free range eggs, at room temperature
2/3 cup of granulated sugar (127g)
pinch of fine sea salt
1 tsp pure vanilla extract
1 cup plus 1 TBS plain flour, plus extra for dusting the pans (140g plus 1 TBS)
1 tsp ground ginger
1 tsp ground cinnamon
1/8 tsp ground cloves
1/8 tsp ground nutmeg
1 tsp double acting baking powder
For the glaze:
1 cup icing sugar (130g) sifted
1 TBS molasses
3 TBS milk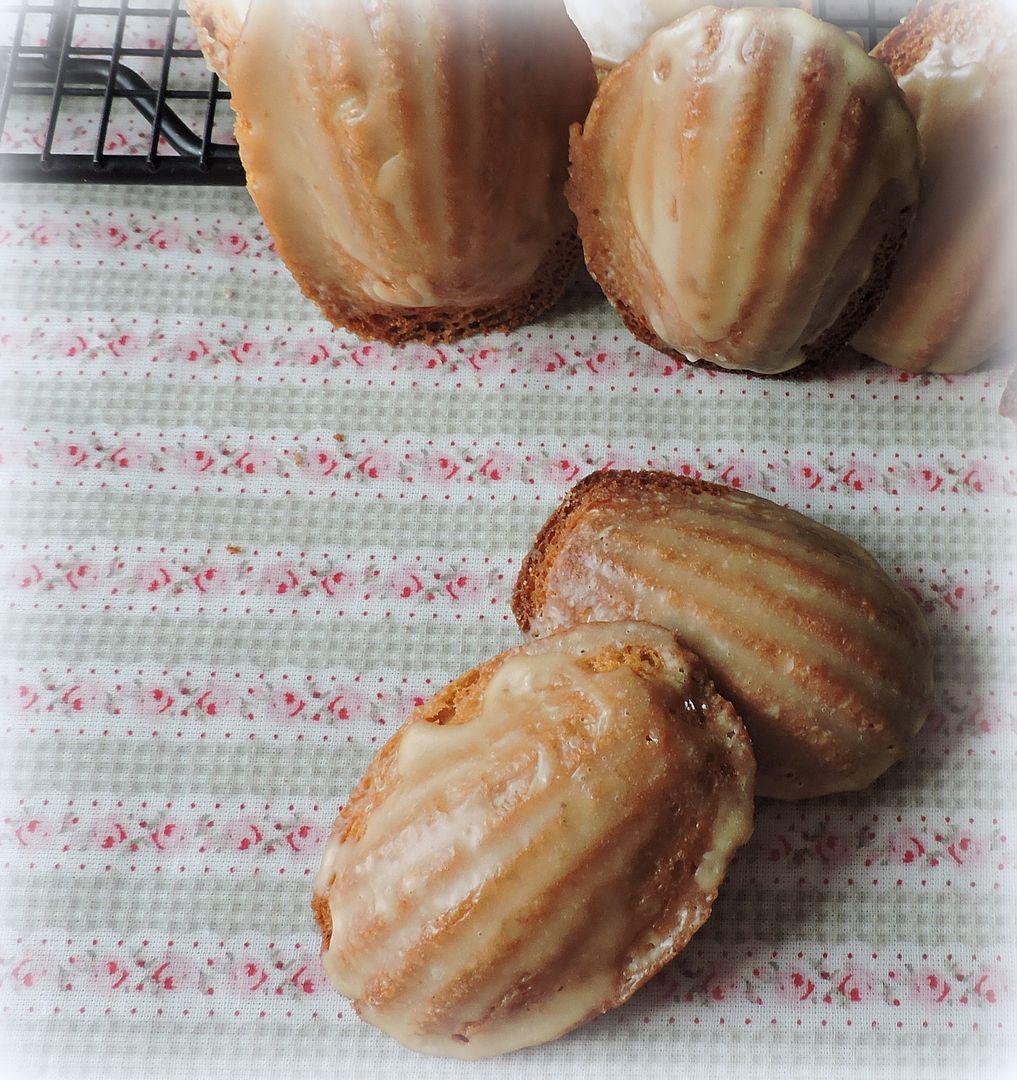 Brush your madeline pans with some melted butter and dust with some flour, shaking off any excess. Place in the refrigerator or freezer.
Sift together the flour, ginger, cinnamon, cloves, nutmeg and baking powder. Set aside.



Place your eggs and sugar into the bowl of a stand mixer. Whisk for 5 minutes until thick and light coloured and they fall in a ribbon. (Alternately you can do with a electric hand whisk.) Fold in the flour, a little bit at a time until fully incorporated. Drizzle in the butter, a little bit at a time, also folding it in, just until it is all incorporated. Cover and chill for one hour. (Can chill for up to 12 hours)
Preheat the oven to 220*C/425*F/ gas mark 7. Spoon batter into the prepared pans to fill them 2/3 full. (About 1 1/2 TBS. Don't spread it out, it will spread in the oven.)
Bake for 9 to 10 minutes, until set. The cakes should bounce back when lightly touched with your fingertip.
While the cakes are baking whisk together the glaze ingredients until smooth.
Tip the baked cakes onto a cooling rack. As soon as you can handle them dip each cake into the glaze mixture, tilting to make sure they are coated. Return to the cooling rack to allow the glaze to set.
Best eaten on the day. Lovely dipped into a hot drink. Yum!
The Madeleine Pan supplied to me was the Chicago Metallic Madeleine Pan.
The Chicago metallic madeleine pan features 12 shell shaped cups, the classic shape for the French madeleine. Use it to create your favorite tea and dessert cakes. The non stick coating release's cakes effortlessly and clean up is a breeze.
Crafted from heavy-weight aluminised steel, which combines the durability, strength and superior heat conduction of steel with the corrosion resistance of an aluminium silicone alloy. The non stick coating allows for easy release and simple cleaning and has a 10 year warranty.
Chicago Metallic, founded in Chicago Illinois in 1898, use their primary expertise in providing commercial quality bakeware to offer consumers the very best in home baking performance.
The lips of the pan are reinforced with a sturdy steel rod, which is curled inside the rim, to provide additional strength and warp resistance. This pan, from the professional line, is made of heavy weight aluminised steel and is double coil-coated with non – stick Ilaflon Lifetime Resist coating. This unique coating has proven to be 10 times tougher than ordinary non-stick coatings in laboratory scrub tests. While all non-stick finishes wore after just 2,500 scrubs, the Professional Lifetime Resist Plus continued to perform after 25,000 scrubs. All items in the professional range come with a lifetime - limited warranty.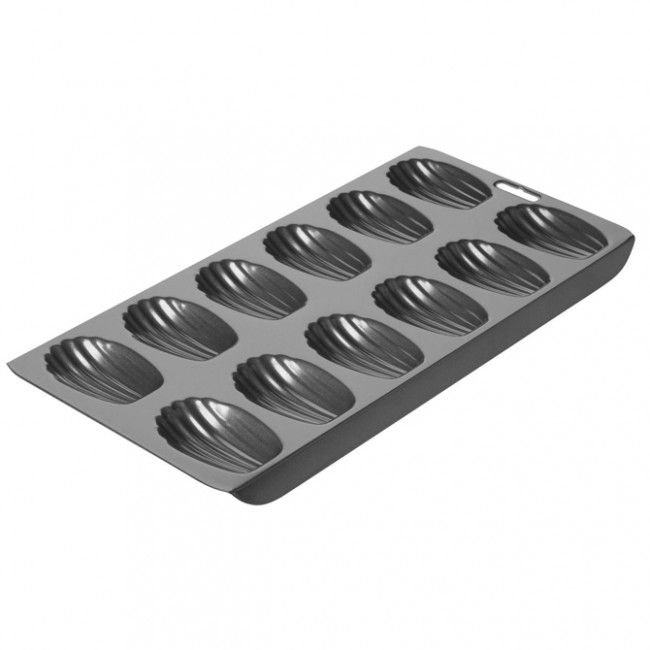 This pan performed beautifully. I like it much better than thesilicone ones I have been using. It's sturdier and clean up was a breeze. I would give it a ten out of ten! You can buy it here on
Amazon
, for £14.41 with free delivery.
Many thanks to
Eddingtons
for sending this pan to me to test!
Note - although I was sent free product to use, any and all opinions are my own. I was not required to write a positive review.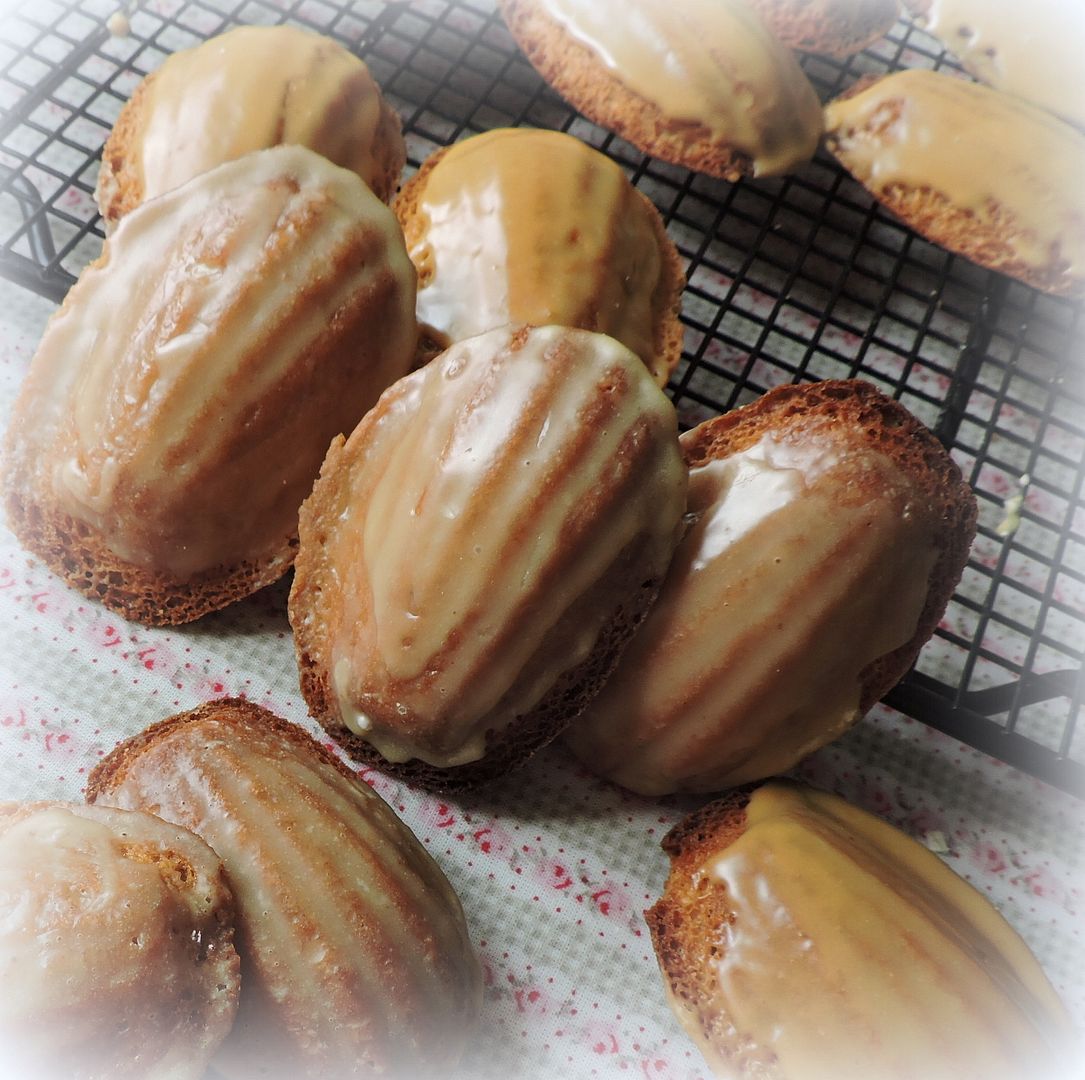 I hope you will give these lovely little cakes a go! Bon Appetit!