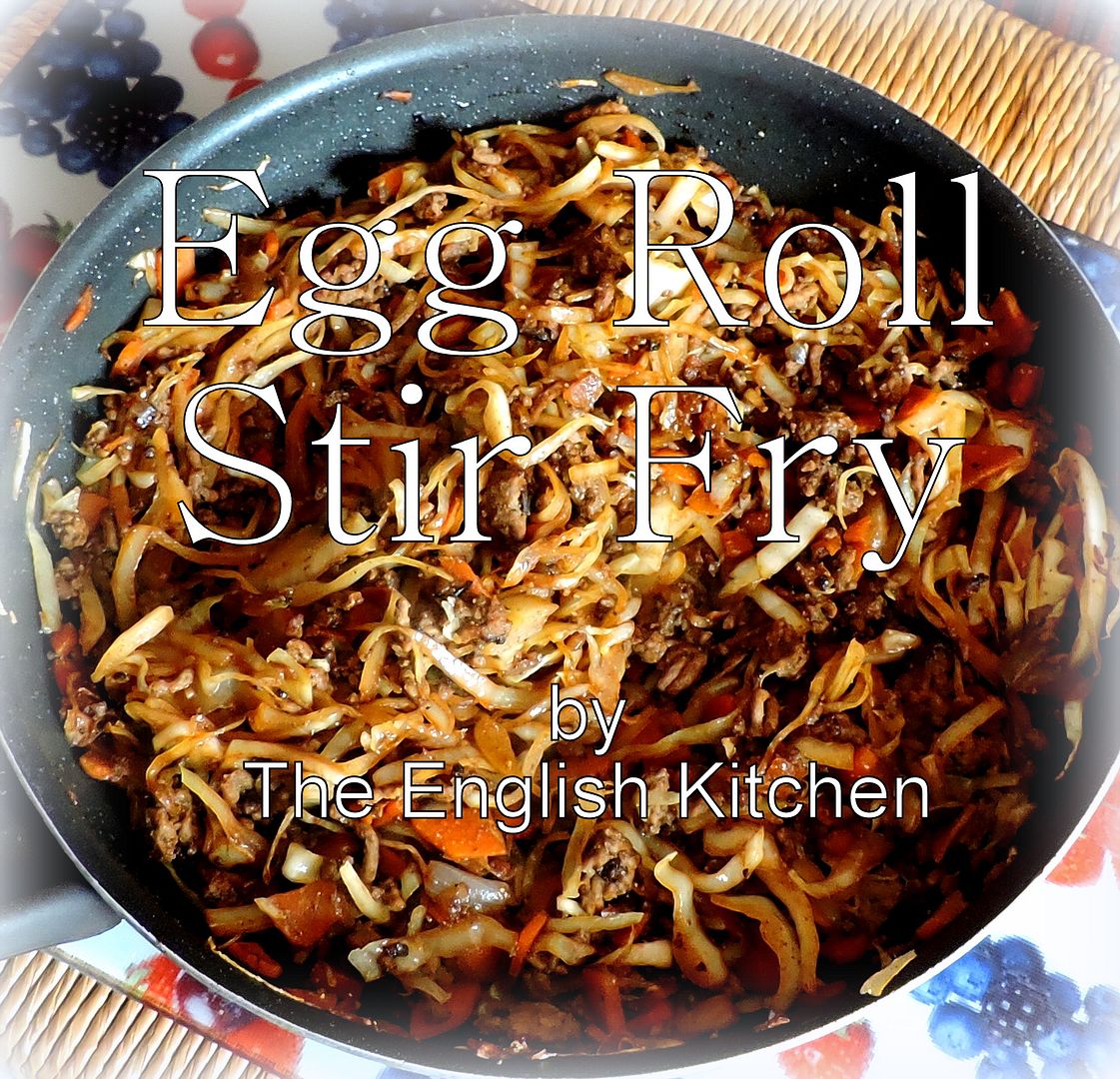 This is a quick and simple dish I have been wanting to make for quite some time now. I originally saw it on Pinterest, attributed to a blog called South In Your Mouth, who got it from someone else, who got it from someone else and so on and so on. You know how it goes. I adapted it to our own tastes and we were both very happy with the end result! This is the perfect quick and simple supper for those nights when you just can't be asked to cook!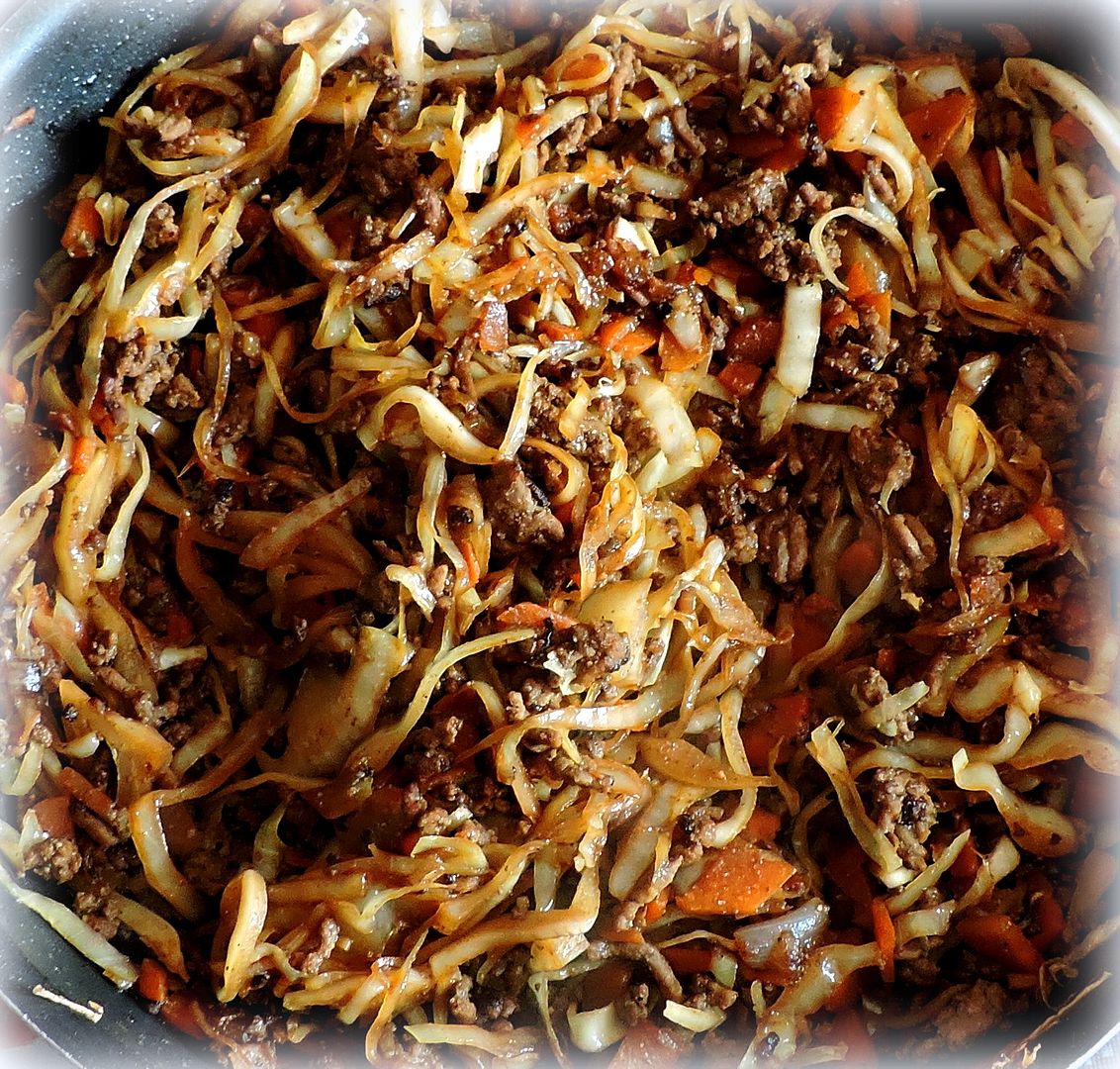 In fact I am betting you have everything you need in the kitchen to make this for supper tonight! Ground beef. Check! Cabbage. Check! Onions. Check! Carrots. Check!
Other than that all you need is a few bits such as garlic, ginger, soy sauce, sesame oil, and I added some kejap manis to mine and hoisin, because I like those things. If you don't have fresh ginger or garlic, just use the powdered or granules. I wouldn't use the salts however, because soy is already quite salty.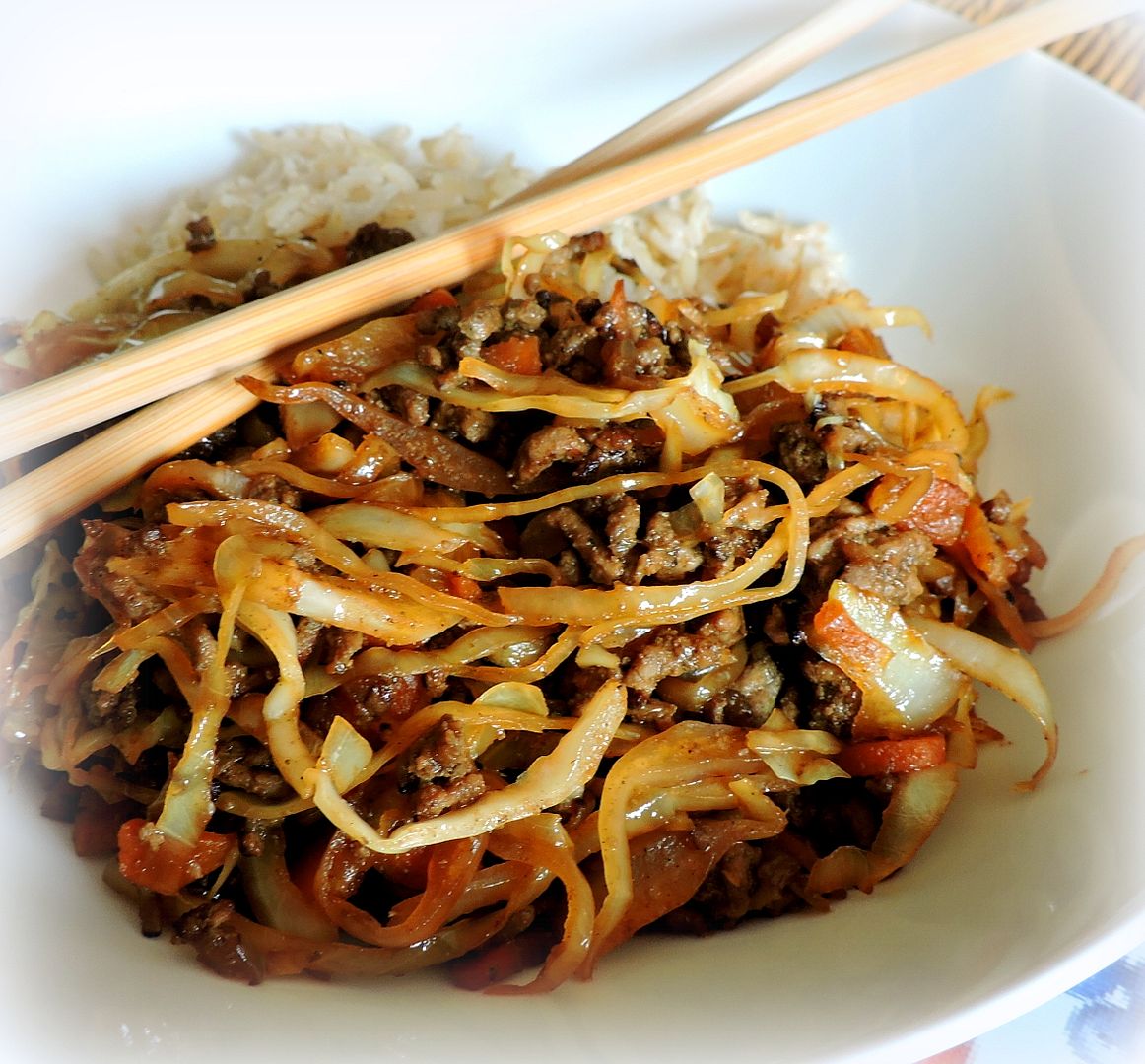 Ketjap manis is a thick, sweet, rich, syrupy Indonesian version of soy sauce containing sugar and spices. But no worries if you haven't got it. The original recipe didn't use it. We just happen to like the flavour it adds. You could also have a go making your own. I found what looks to be an
excellent recipe
here. In fact I am getting low on mine, so I am going to probably make some of this myself over the next few days. You will find that it is useful for many things.
In any case this is an excellent recipe for a delicious, quick and easy supper. I just added some rice on the side for a full meal. (You can buy it already cooked here, in pouches. One pouch is just the right size for the both of us to share.)
Now I know you are probably asking yourself . . . yes, but did it taste like an egg roll? Do you want to short answer or the long answer? YES! yes, yes, yes. It did. And it was delicious. All of the flavour without any of the carbs from the wrapping or the fat from deep frying. For a diabetic, this was win/win.
Todd really loved this. I did too.
*Egg Roll Stir Fry*
Serves 4
1 pound extra lean ground beef
1 large cooking onion, peeled and diced
1 small head of cabbage, cored and thinly sliced
3 carrots, peeled and chopped
4 fat cloves of garlic, peeled and minced
1 TBS grated fresh ginger root
1 TBS kejap manis (a thick sweet soy sauce)
1 TBS hoisin sauce
1/2 tsp black pepper
2 TBS toasted sesame oil
1 TBS vegetable oil
60ml dark soy sauce (1/4 cup)
Brown the ground beef and onions in a large skillet until it is cooked through, and beginning to brown. (I used a bit of oil because I used extra lean) Add the shredded cabbage and chopped carrots. Cook over medium high heat, stirring frequently, for about 5 minutes until they are just beginning to soften.
Whisk together the garlic, ginger, pepper, sesame oil, vegetable oil, kejap manis, hoisin and black pepper to combine well. Pour this over the mixture in the skillet, tossing all together to coat. Reduce to a medium low and cookin stirring occasionally until the cabbage is tender to your preference, five to ten minutes depending on what you like. Taste and adjust seasoning as required.
Serve hot.
Bon Appetit!