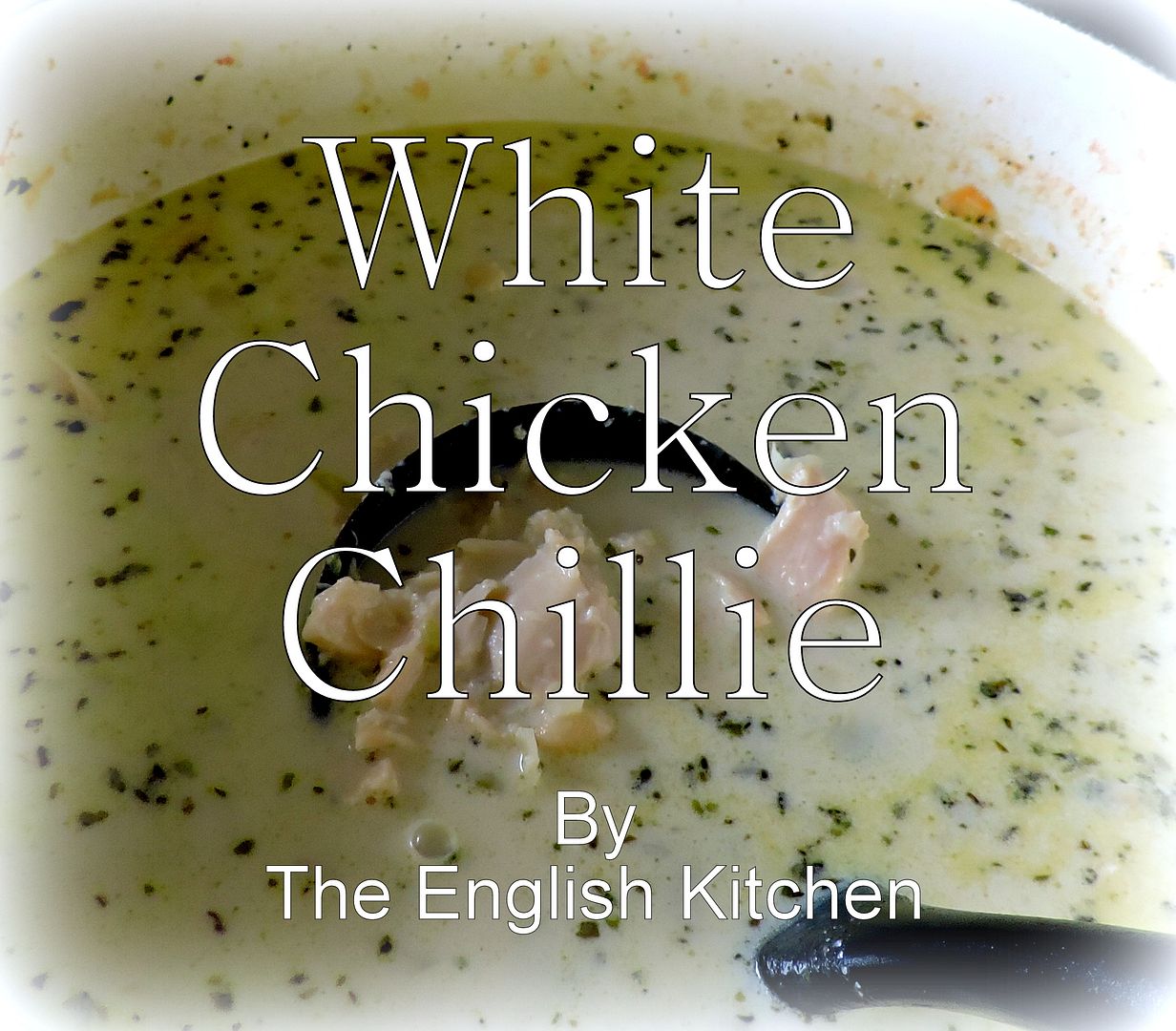 There is one thing with the British weather that you can rely on for sure, and that is that it is highly unpredictable and unreliable! Today (Sunday) has been cold and rainy. The perfect day to make something delicious like this White Chicken Chillie!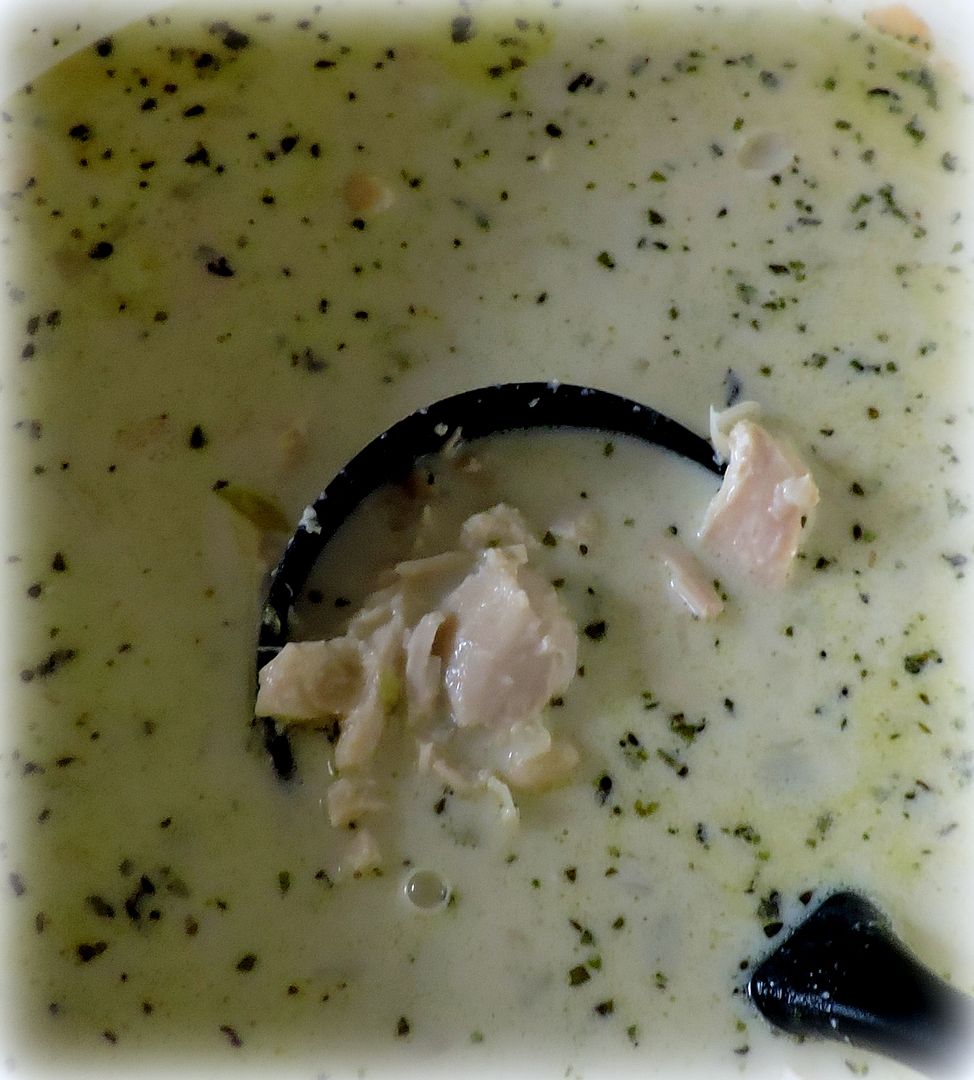 This is such a simple chili to make and is quite different than normal chili. First, there are no tomatoes involved.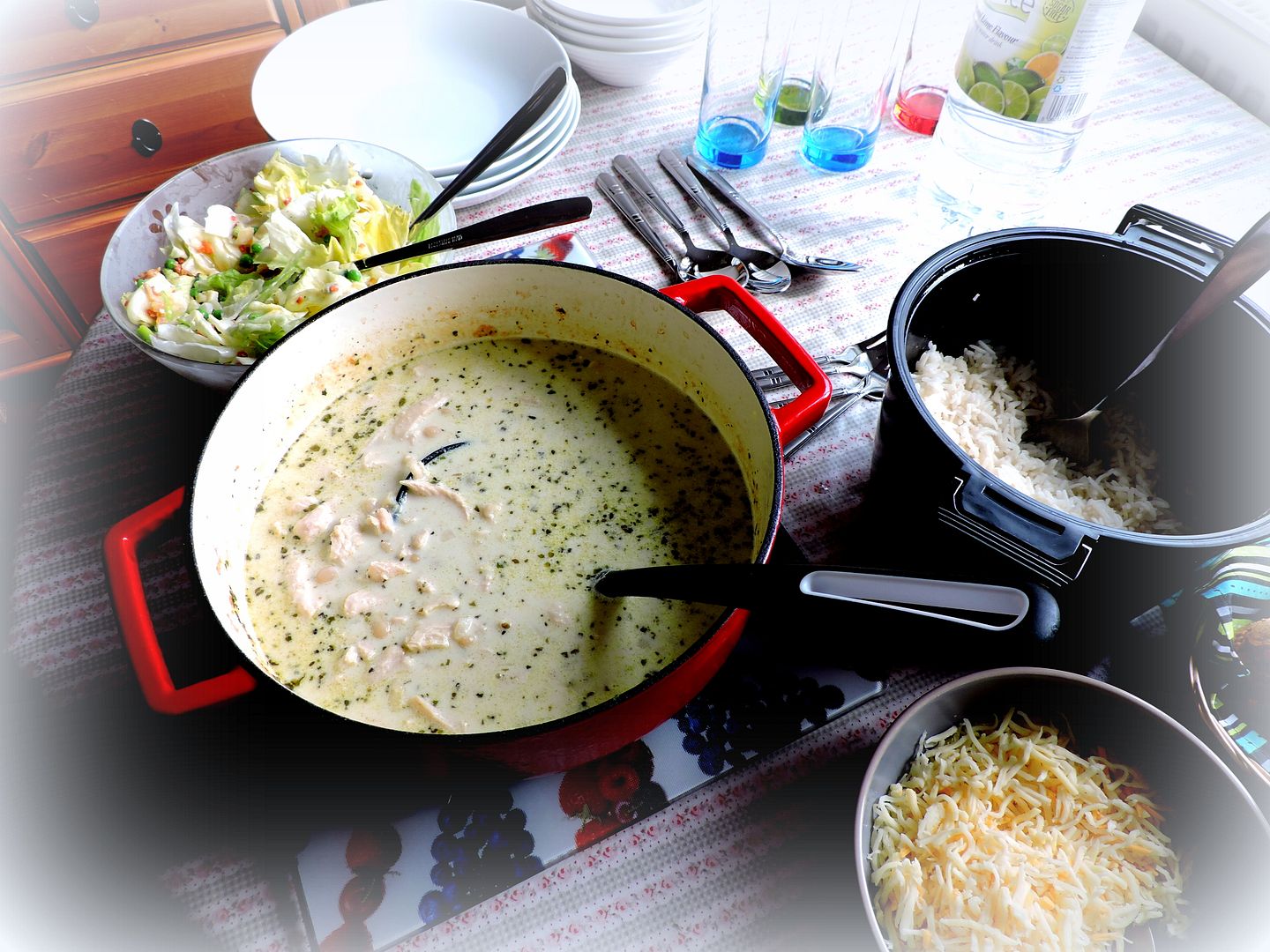 Just chicken, onions, jalapeno peppers, chicken broth, white beans, some herbs and spices . . . with a finishing of both sour cream and cream, in small amounts. Just to make it creamy.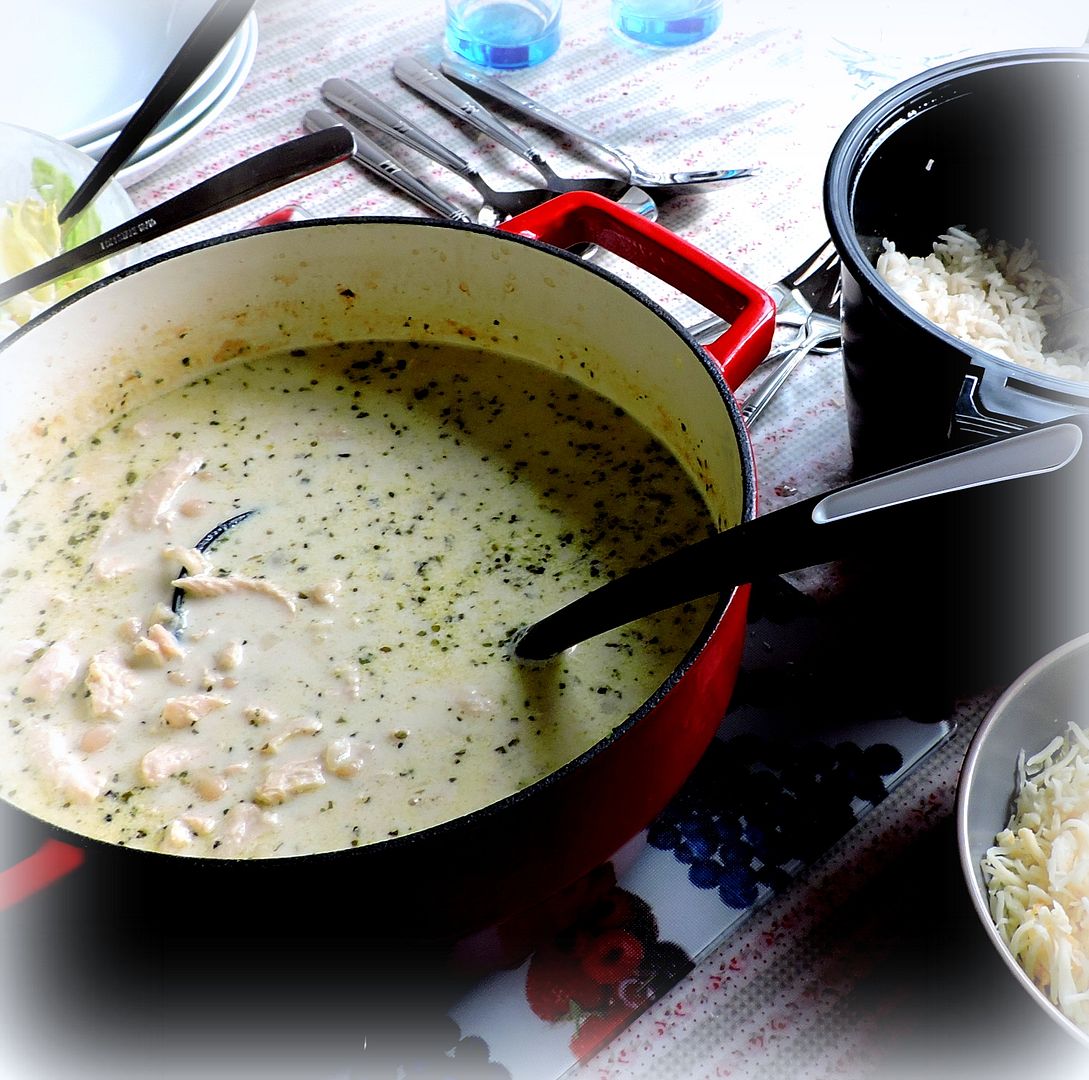 Because we had guests I chose to serve it with rice, to make it a bit more substantial, but it would certainly be more than fine just on its own.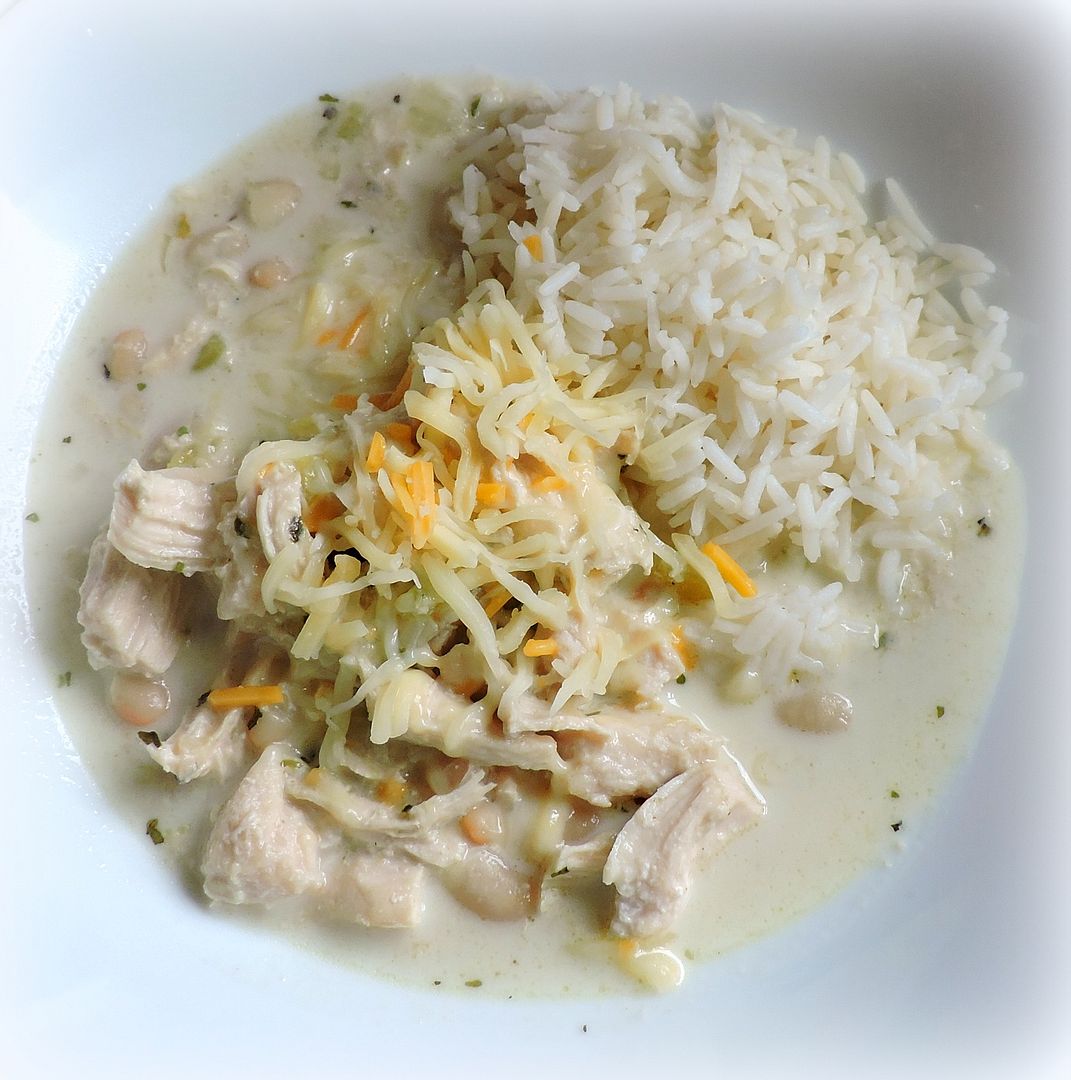 We like ours with a bit of cheese sprinkled over top. (I used a four cheese mix of jack, mozzarella, cheddar and emmenthal.) You could certainly leave off the cheese if you wanted to. Its by no means essential, but it does add a nice little touch.
There were NO complaints. This is totally delicious! Enjoy!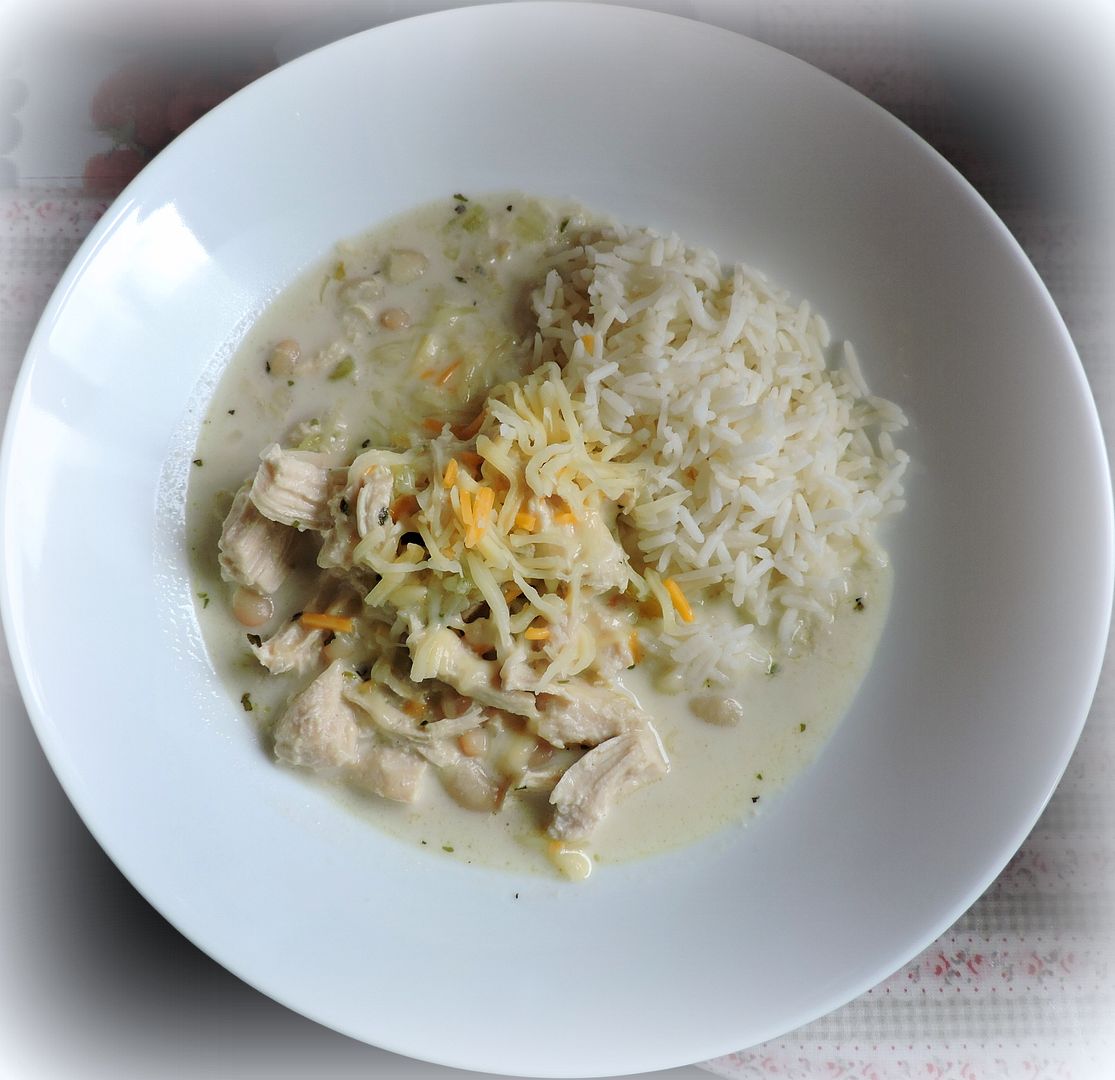 *White Chicken Chilli*
Serves 6 to 8
This is thick and creamy and quite delicious! Serve with corn muffins or corn bread for a real taste treat!
1 pound of boneless, skinless chicken breasts, cut into 1/2 inch cubes
1 medium onion, peeled and cut into small dice
2 cloves garlic, peeled and minced
4 jalapeno peppers, trimmed, deseeded and cut into small dice
1 TBS olive oil
1 400g tins of white beans, drained and rinsed (1 15-oz)
500ml of chicken stock (1 cups)
1 tsp salt
1 tsp ground cumin
1 tsp dried oregano
1/2 tsp black pepper
pinch of cayenne pepper (to taste)
225g sour cream (1 cup)
125ml double cream (1/2 cup)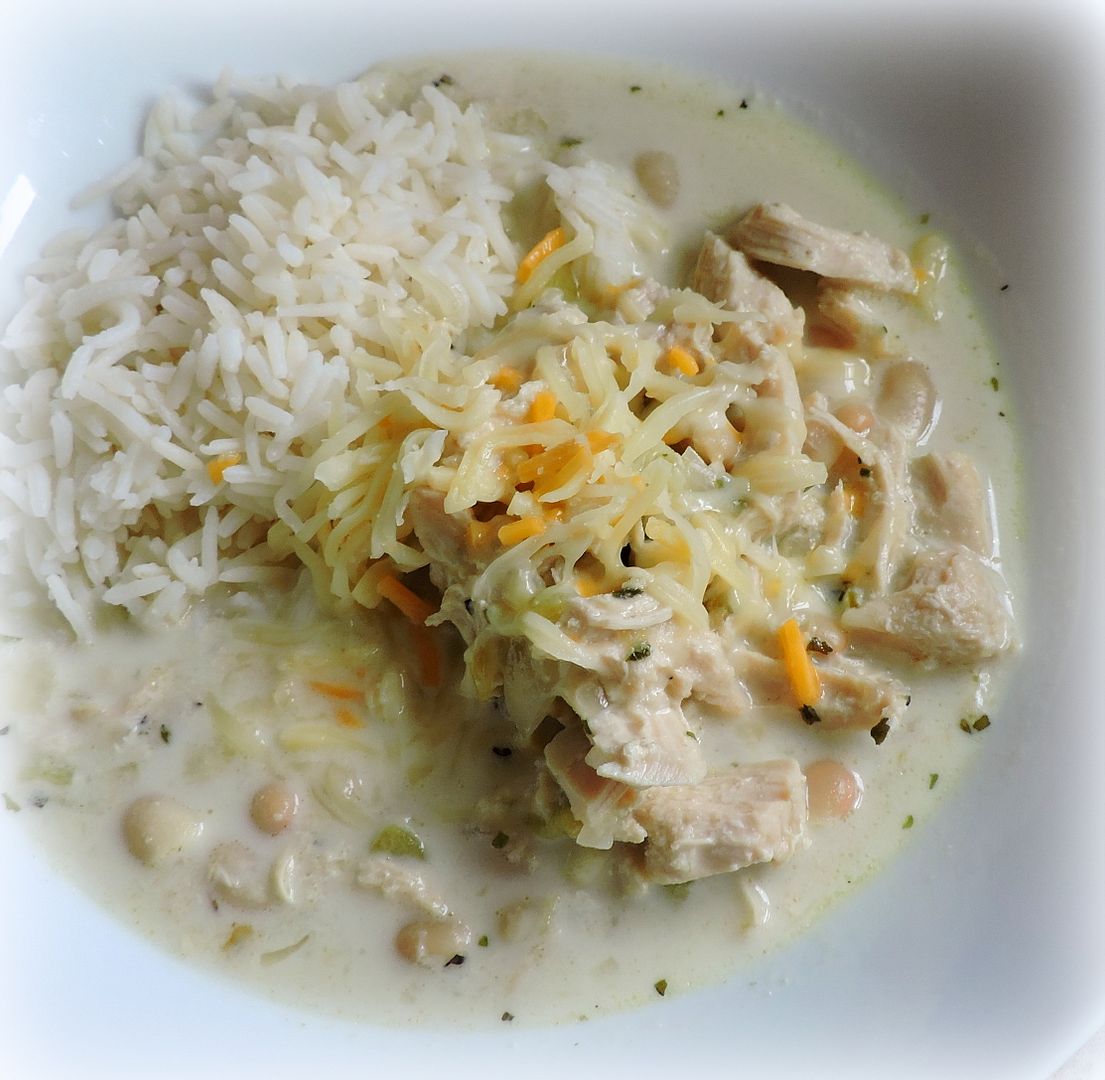 Heat the oil in a large deep pot. Add the chicken, onion, and peppers. Cook and stir until the chicken it no longer pink. Add the garlic and cook for a few minutes longer, until very fragrant. Add the beans, chicken stock, salt, cumin, oregano, pepper and cayenne pepper. Bring to the boil, then reduce and simmer, uncovered for about half an hour. Remove from the heat and stir in the cream and sour cream. Serve immediately.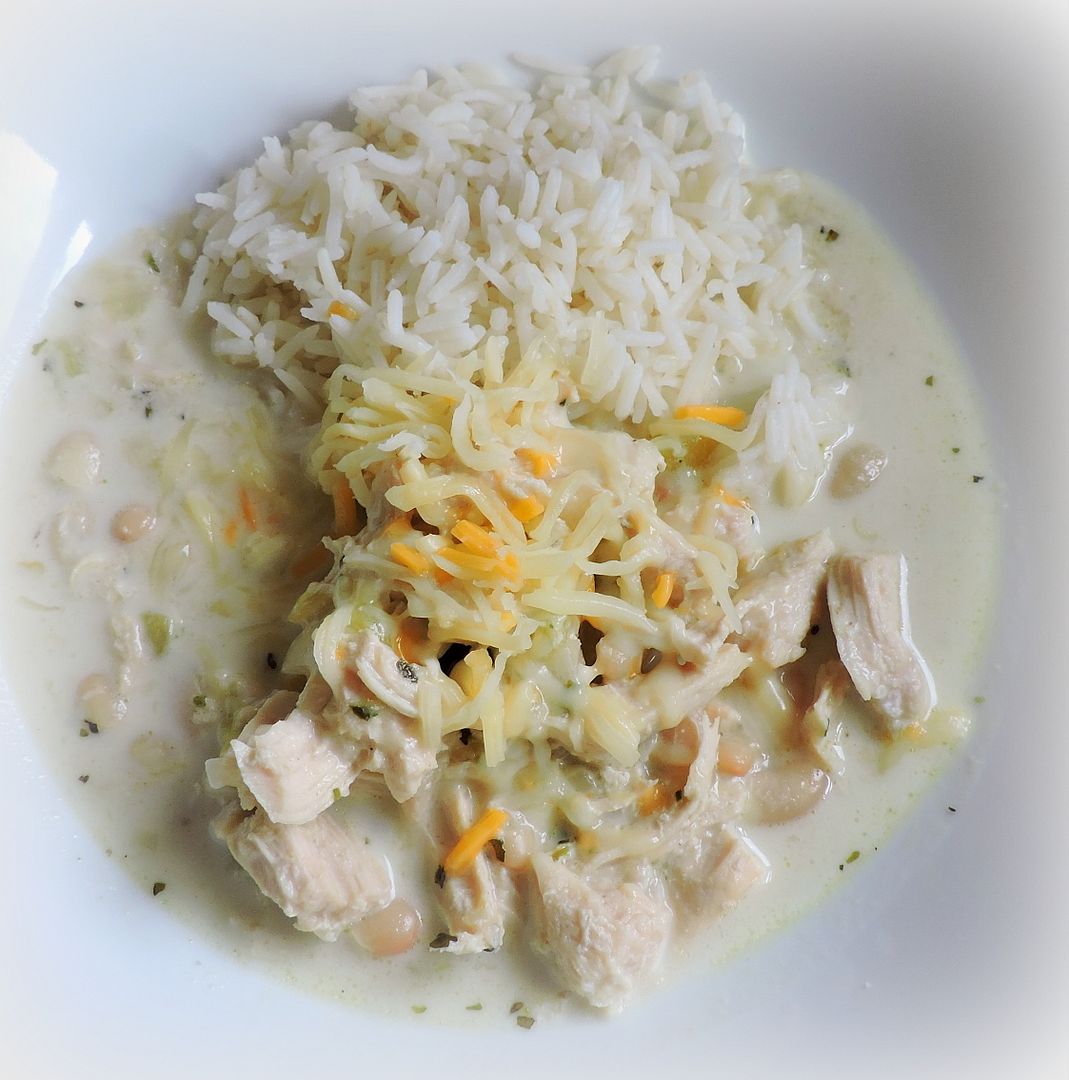 Simple to make, quick and incredibly easy. Tune in tomorrow to see what else I served with it! Til then, Bon appetit! ☺