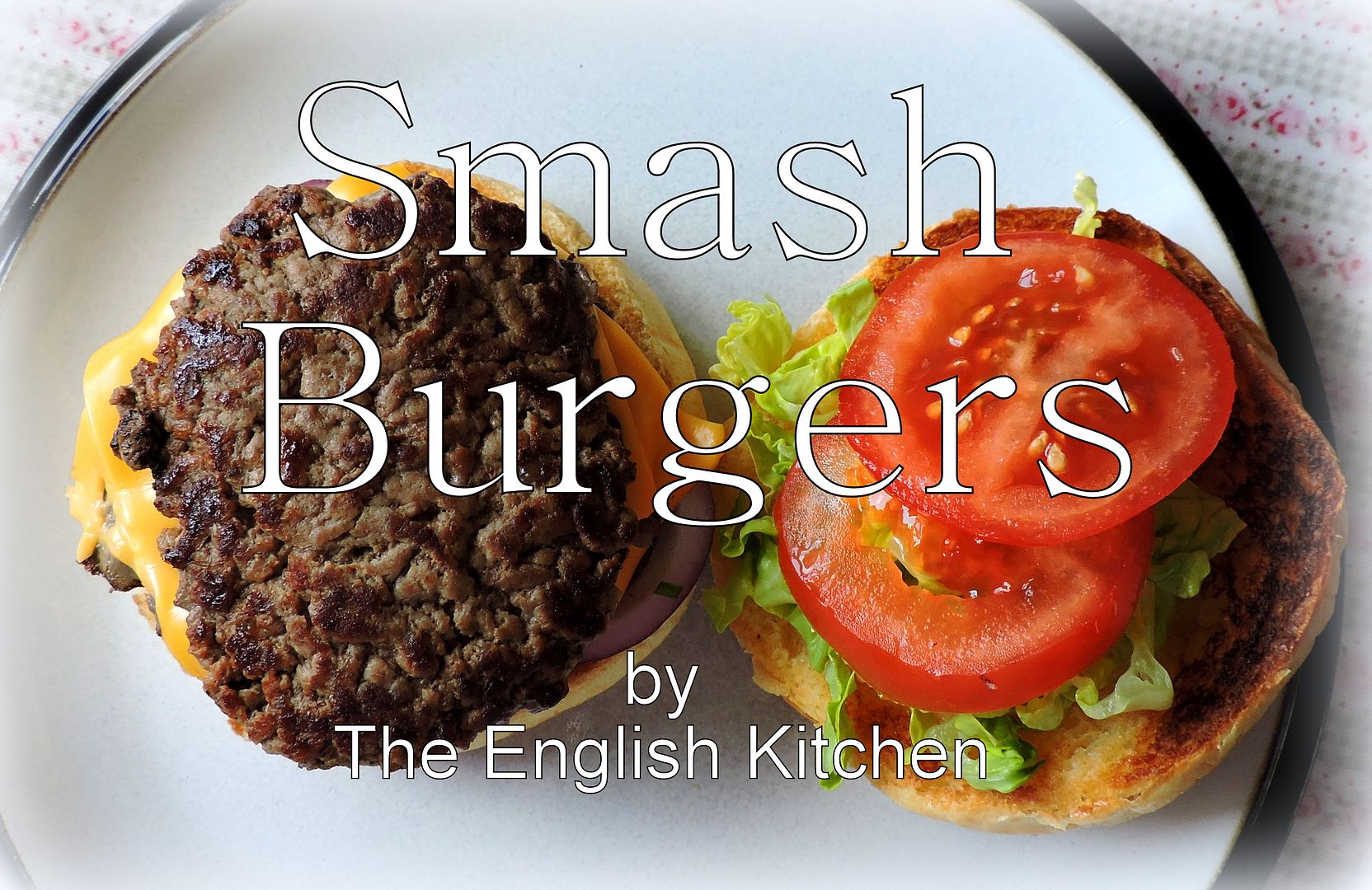 I watched the Pioneer Woman doing something like this on the telly one day and it looked dead simple and delicious and decided to try to replicate it for us here at home.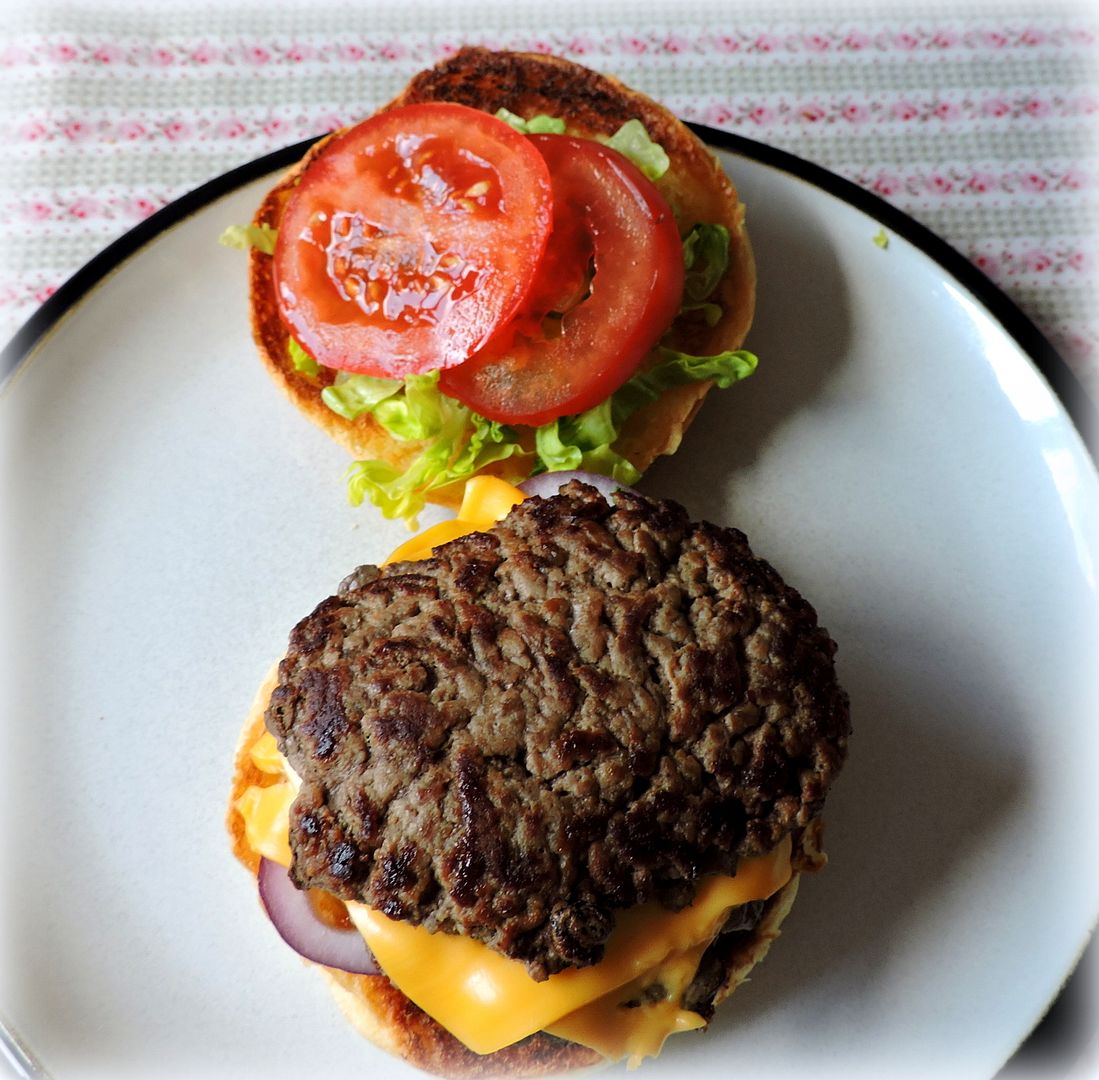 They turned out great and we both really enjoyed. Simple to make and oh so delicious. No seasonings needed except for salt and black pepper.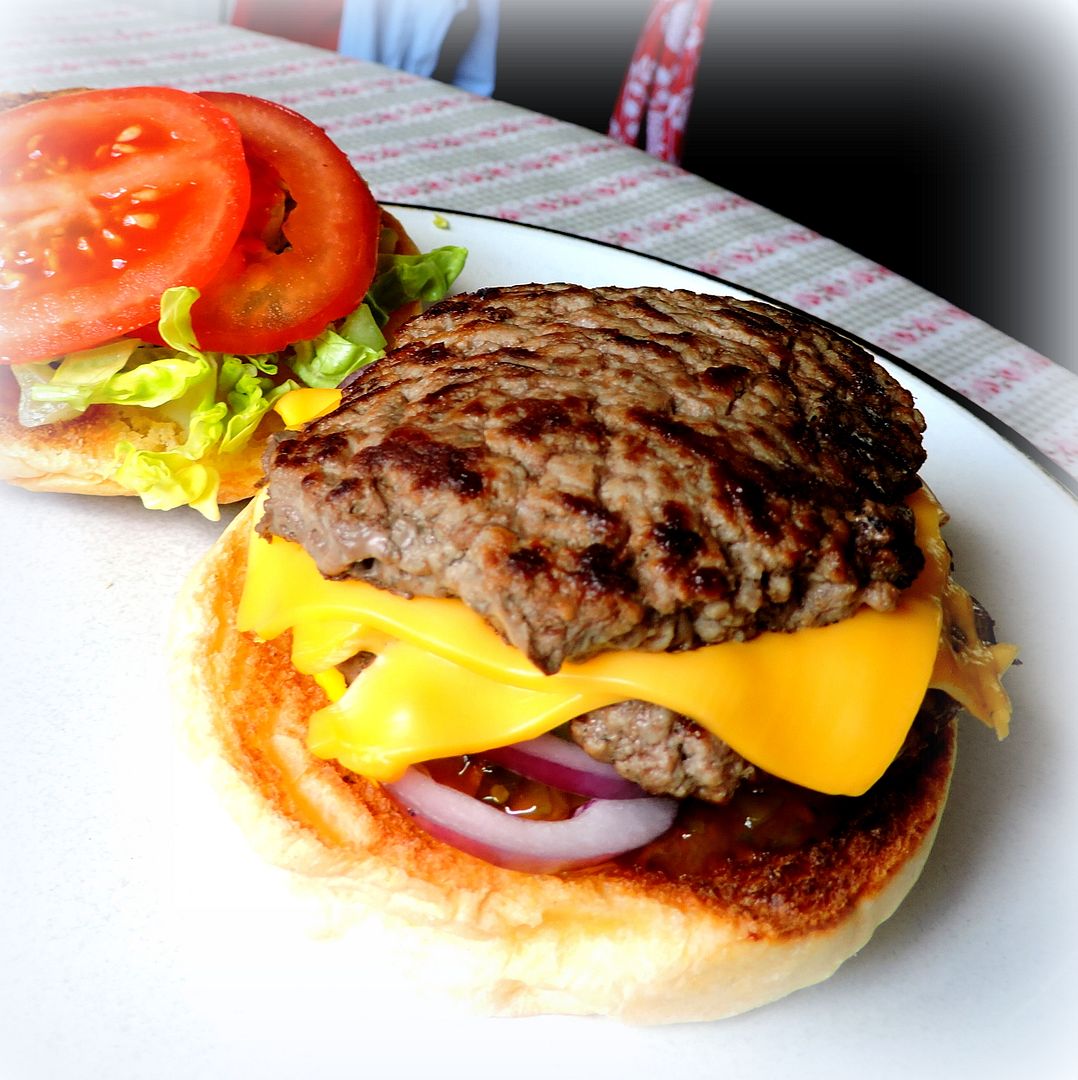 Use a good butchers beef if possible, not the stuff from the shops which is pumped full of red dyes and water. The secret lies in searing them on a very hot pan quickly and pressing them down as flat as you can so that they cook quickly and brown nicely.
Because they cooked rather quickly all of the juices stay inside and you get a really tasty burger. The heat from the burgers melts the cheese . . . served on a toasted bun wth your favourite garnishes results in a burger that is very delicious indeed.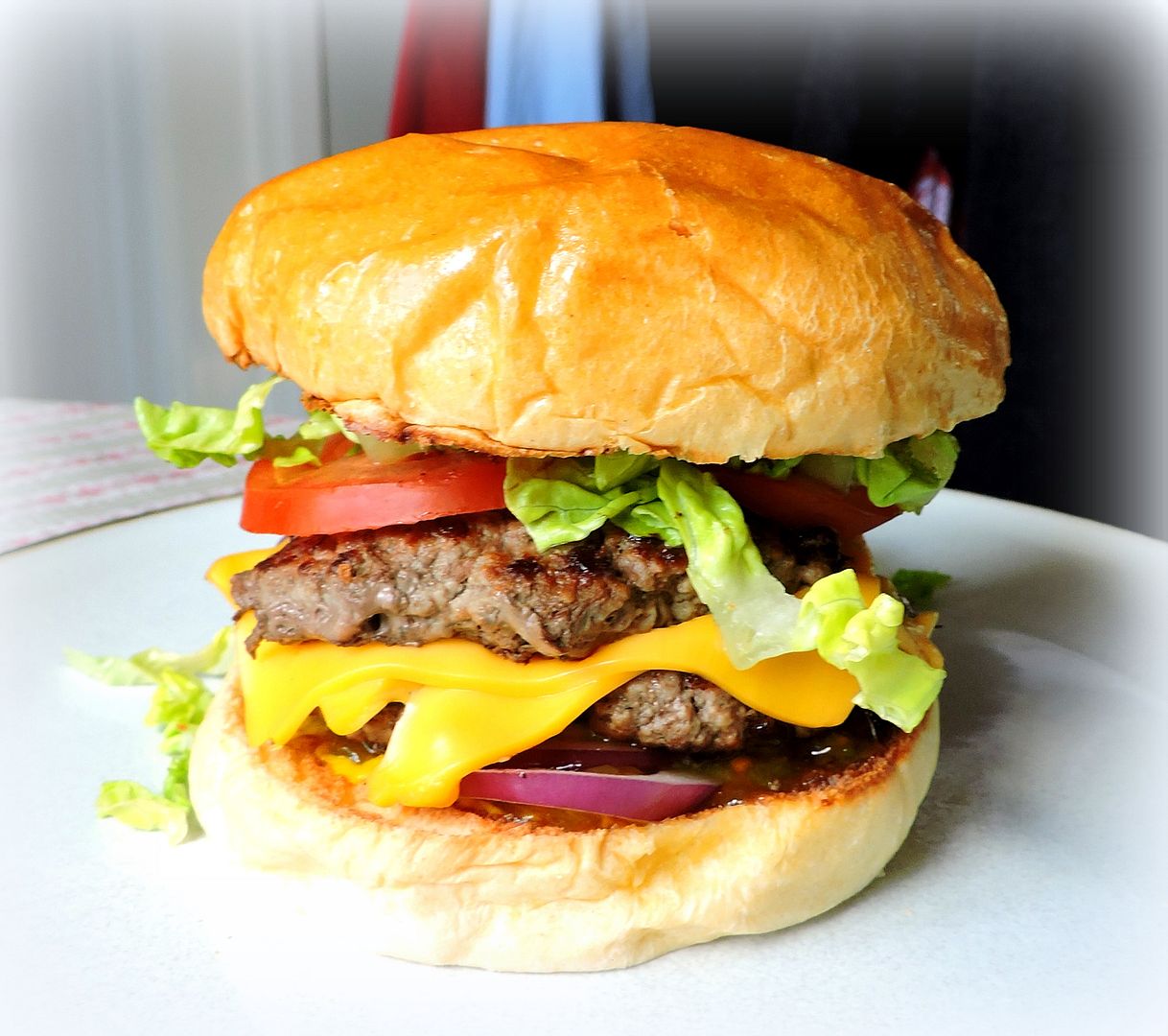 Delicious burgers, nicely browned on the outsides and filled with cheese. I like to serve them on toasted soft buns with lots of pickles, onions, tomatoes, lettuce, etc. But you can pick your own garnishes. Whatever you choose, your family will love these.
1 pound of ground beef mince
(Not too lean but not too fatty)
salt and black pepper
4 slices of easy melting cheese
Toasted buns and desired garnishes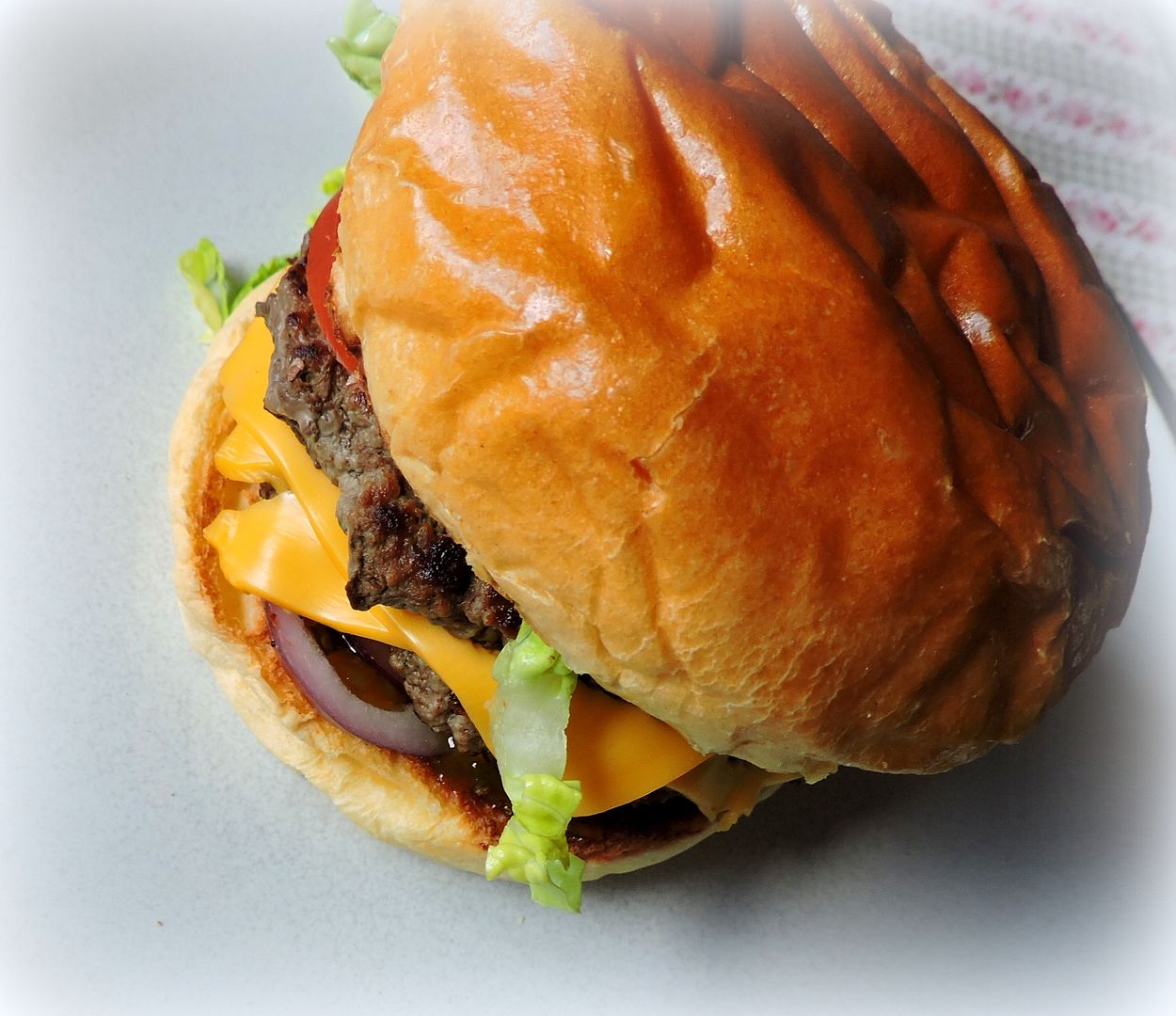 Divide the ground beef mince into 8 equal portions, shaping each into a ball. Heat a large nonstick griddle pan over high heat. Once is is nice and heated, place the balls of beef onto the griddle pan one at a time and using a non slotted spatula, or the bottom of a cup to press down very heavily on the meat to flatten it out as thin and flat as you can. Season to taste with salt and black pepper. Cook for about 2 minutes, until nicely browned. You will know when this has happened as the sides of the patties will start to colour. Flip over. Cook for about 1 minute. Top half of the patties with 1 slice of cheese and then with the other patties. Give it half a minute or so to melt the cheese and then place on the toasted buns and serve.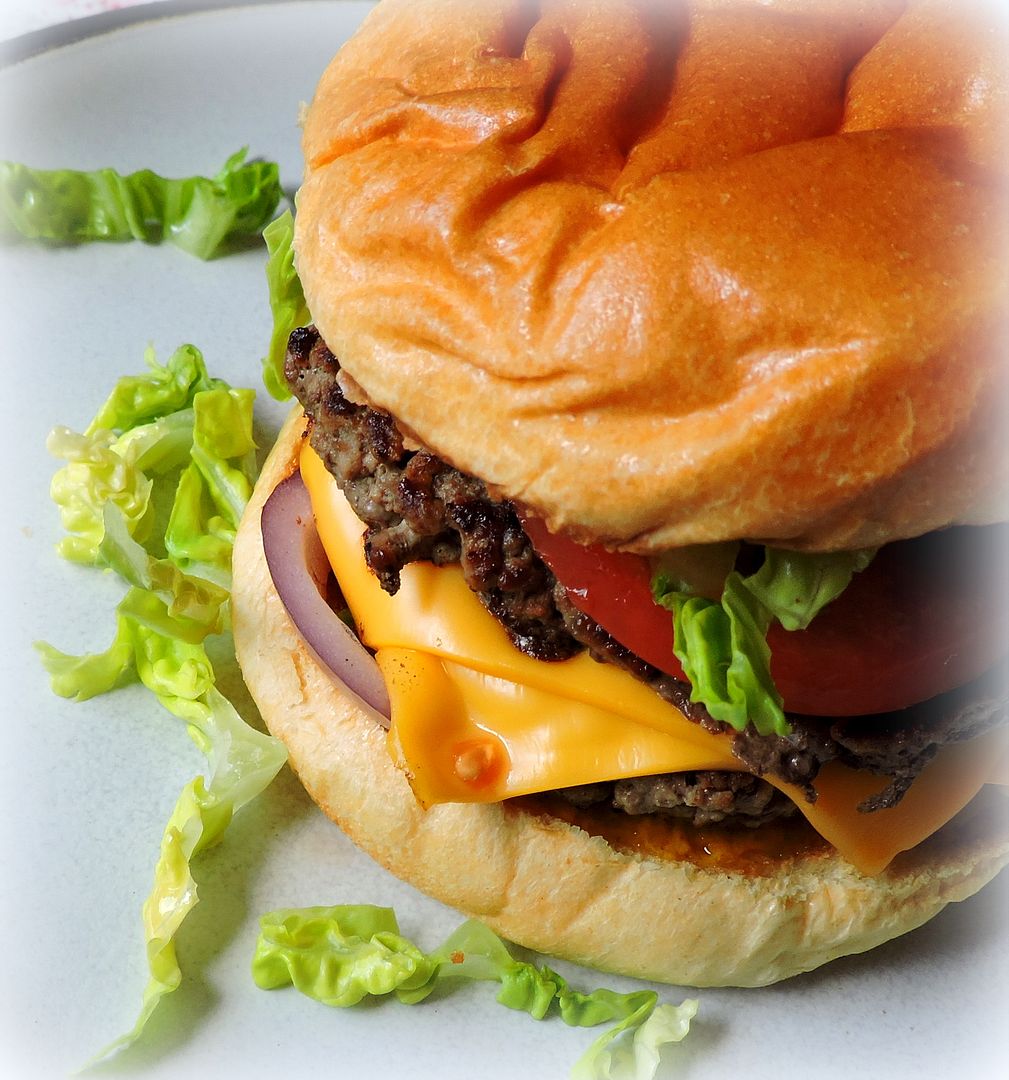 Bon Appetit! Enjoy!