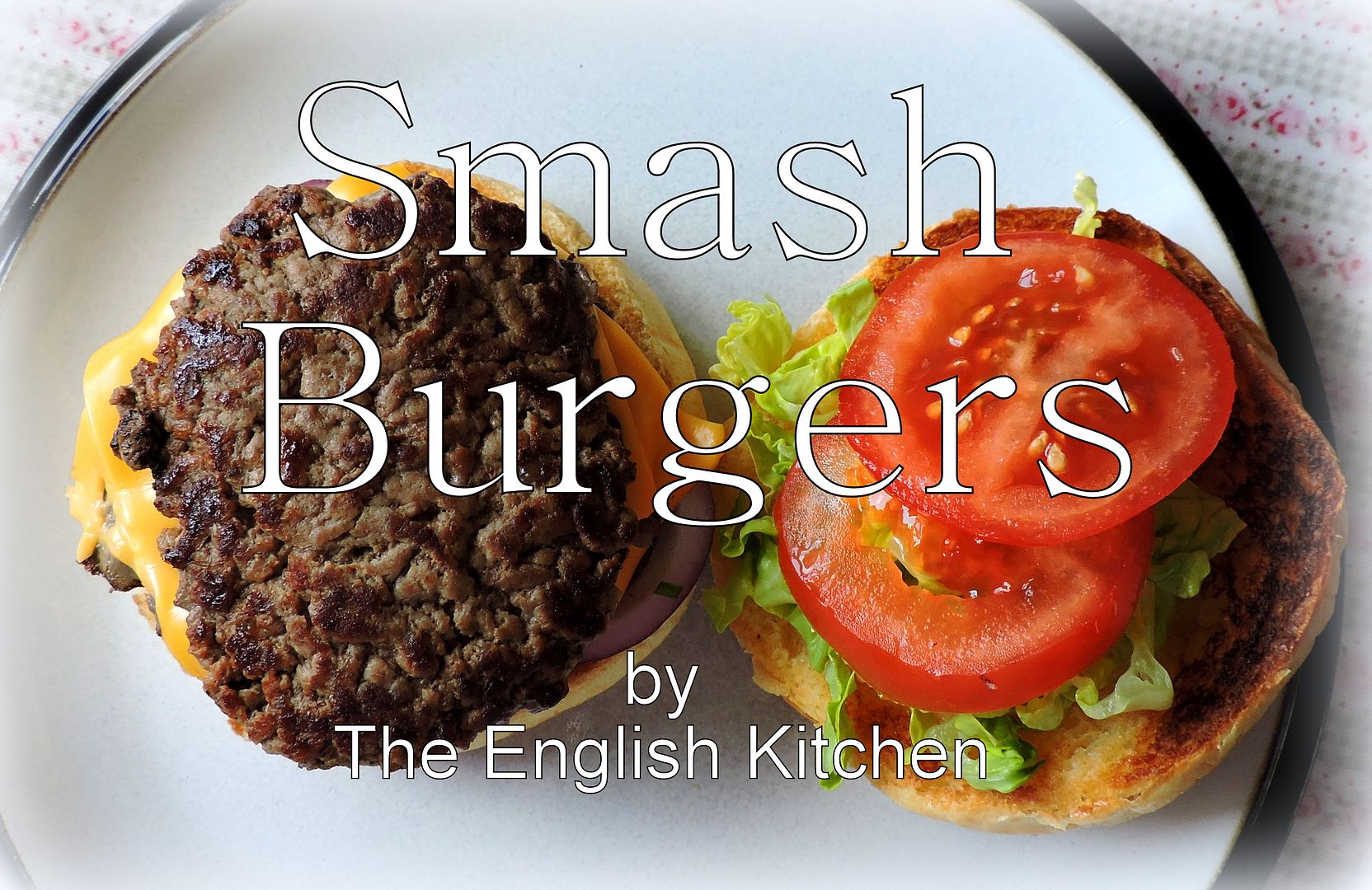 I watched the Pioneer Woman doing something like this on the television one day and it looked dead simple and delicious and decided to try to replicate it for us here at home.
I am not a person who eats burgers very often and when I do, more often than not they are a turkey burger. When I saw her making these though, they just seemed impossible to resist!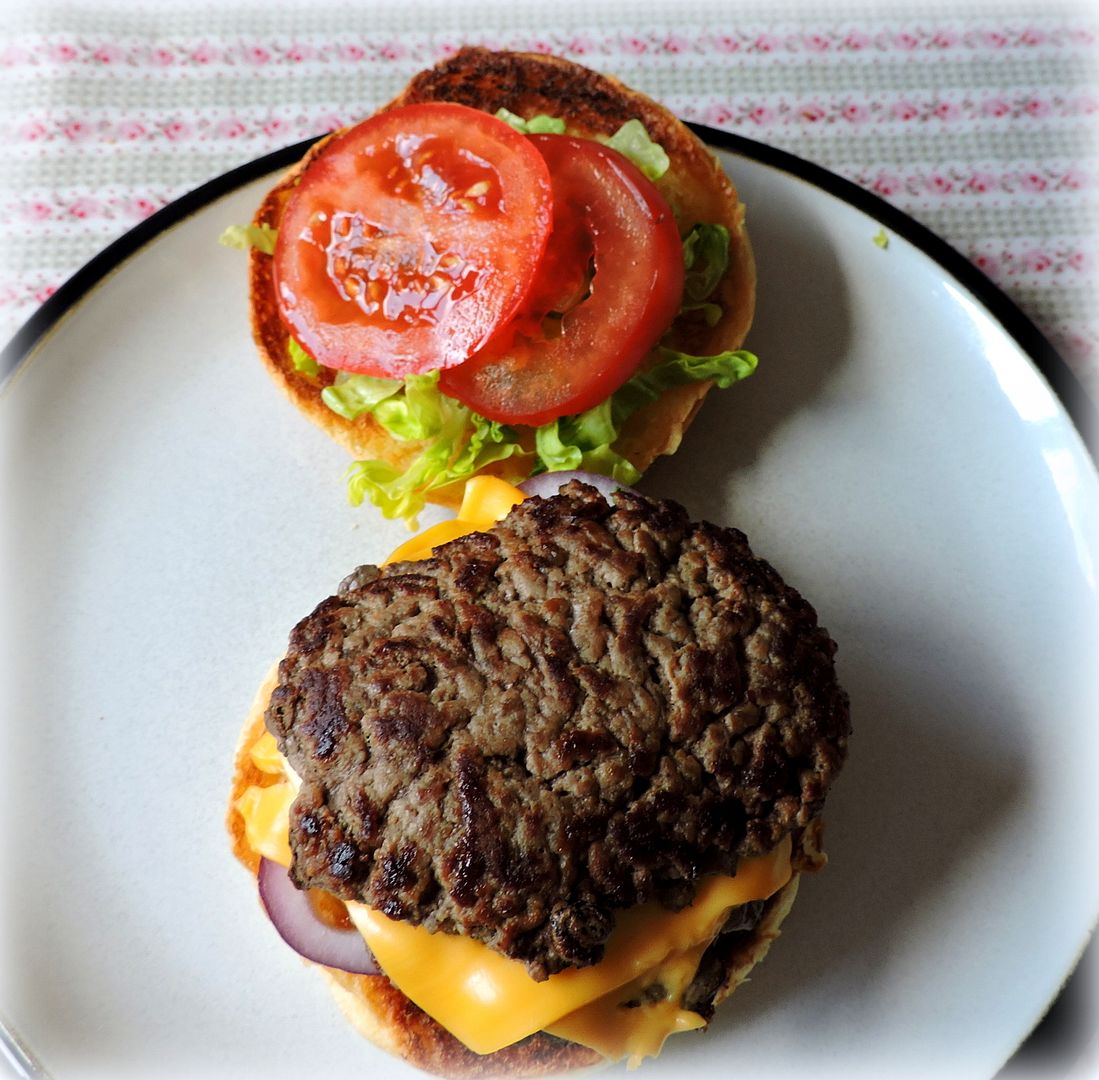 I knew that I had to try them! They turned out great and were something we both really enjoyed. Simple to make and oh so delicious.
No seasonings needed except for salt and black pepper.
When I was growing up my mom used to make burgers for us sometimes. I never liked them. She used cheap beef and they were full of fat and gristle. They were over cooked as well. We never had buns, only bread and to this day the taste of bread and mustard reminds me of those terrible burgers.
They were really not very nice at all. Not like these burgers!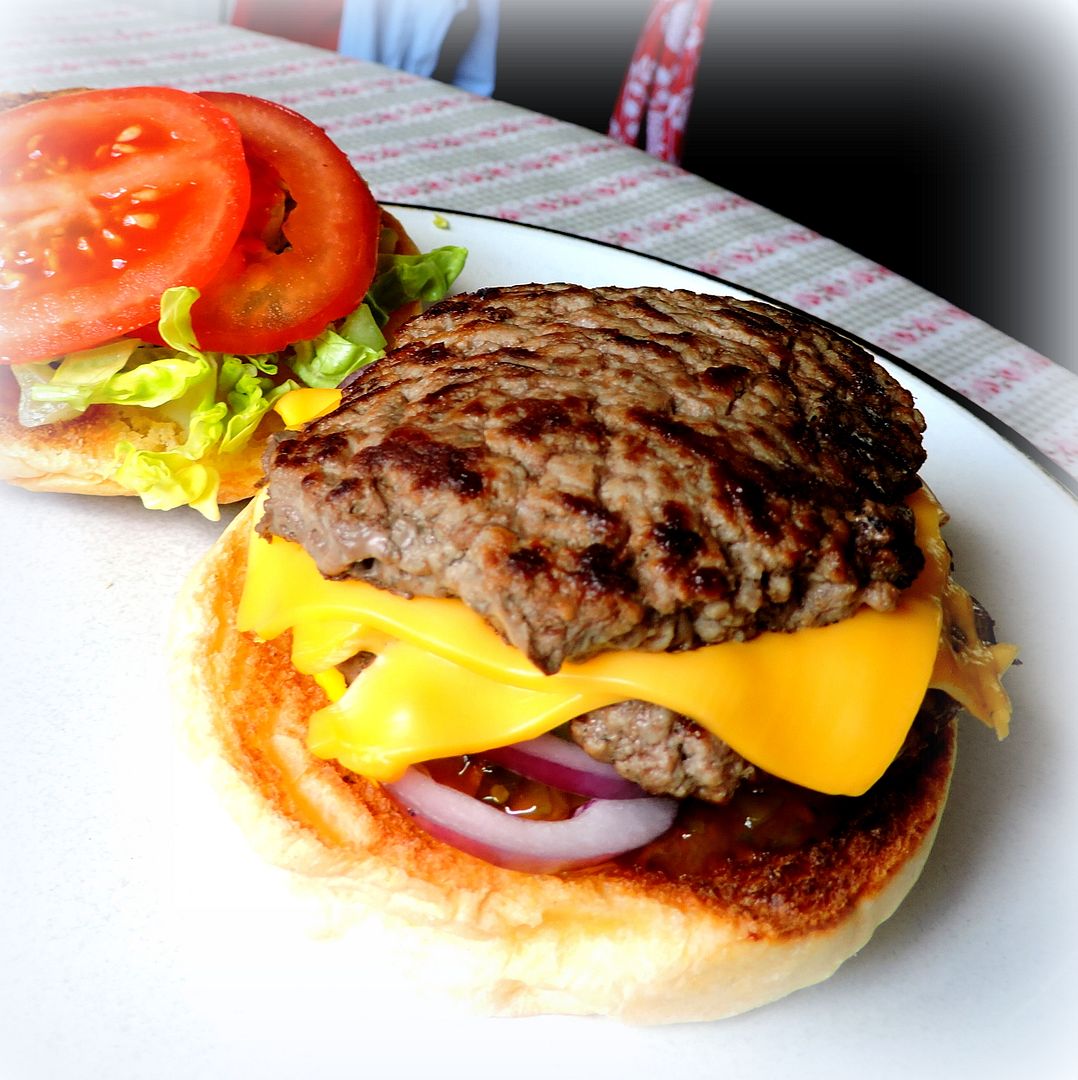 For a good burger, you want to use a good butchers beef if possible, not the stuff from the shops which is pumped full of red dyes and water.
The secret to these tasty burgers lies in searing them on a very hot pan quickly and pressing them down as flat as you can so that they cook quickly and brown nicely.
I had always been told not to press a burger when cooking it because you press out all the juices. I had my reservations, but I went with it anyways. I mean, why not trust the Pioneer Woman? Her husband grows beef!
Because they cooked rather quickly all of the juices stay inside and you get a really tasty burger. Who knew!
The heat from the burgers melts the cheese. That combination served on a toasted bun with your favorite garnishes results in a burger that is very delicious indeed.
If you do enjoy a good turkey burger, you might be interested in these:
SPICY RANCH TURKEY BURGERS
- These are
filled with lovely flavours and always goes down a real treat! From the cool and creamy ranch slaw that gets tucked into it to the spiciness of the burger it is a real taste sensation!
HERBED TURKEY BURGERS -
Parsley, sage, rosemary and thyme. Those herbs are beautiful partners and all go very well with turkey. There is also some sautéed red onion and garlic in the mix also. Served with a delicious ranch slaw and topped with cheese, these always go down a real treat!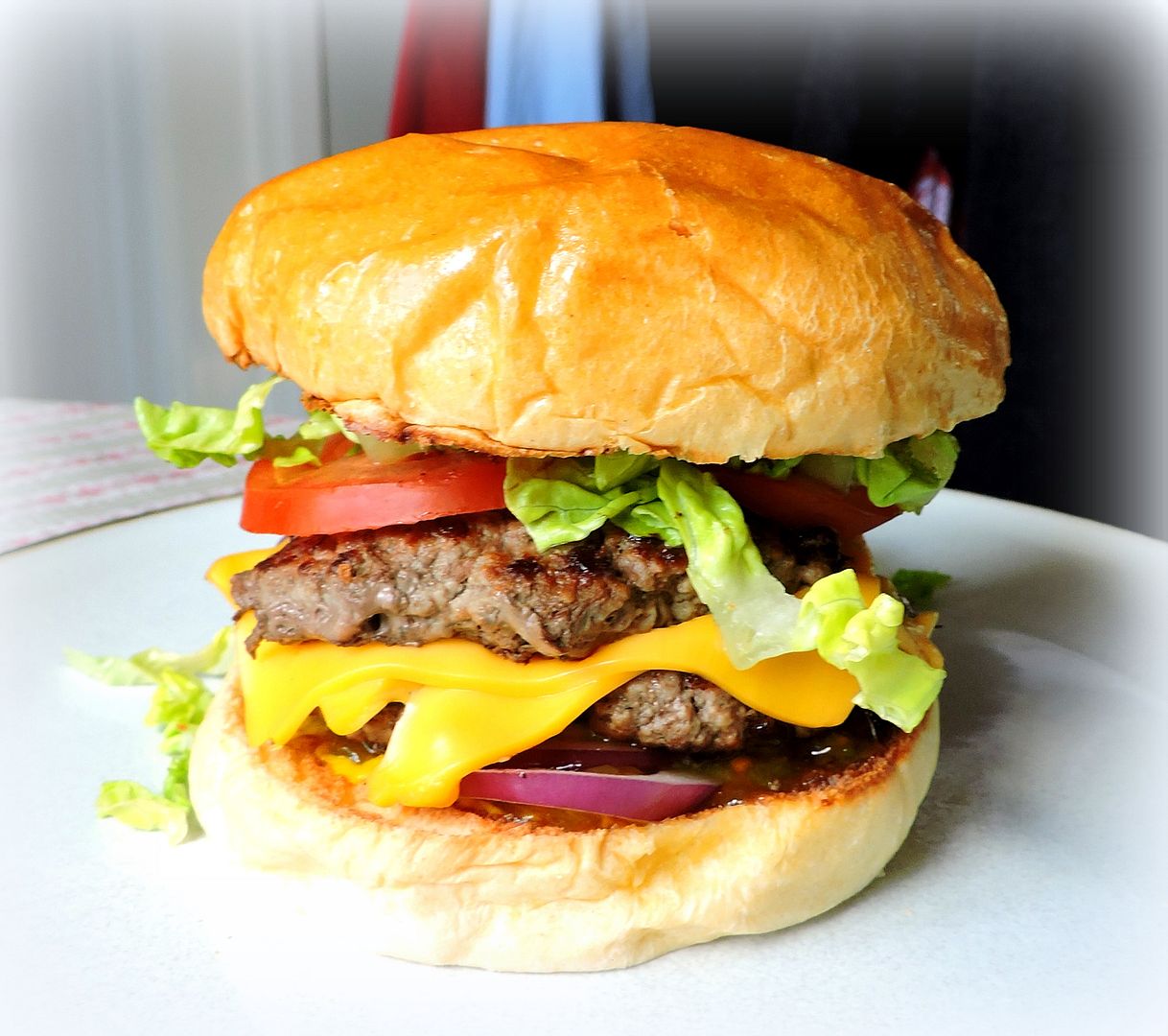 Delicious burgers, nicely browned on the outsides and filled with cheese. I like to serve them on toasted soft buns with lots of pickles, onions, tomatoes, lettuce, etc. But you can pick your own garnishes. Whatever you choose, your family will love these.
1 pound of ground beef mince
(Not too lean but not too fatty)
salt and black pepper
4 slices of easy melting cheese
Toasted buns and desired garnishes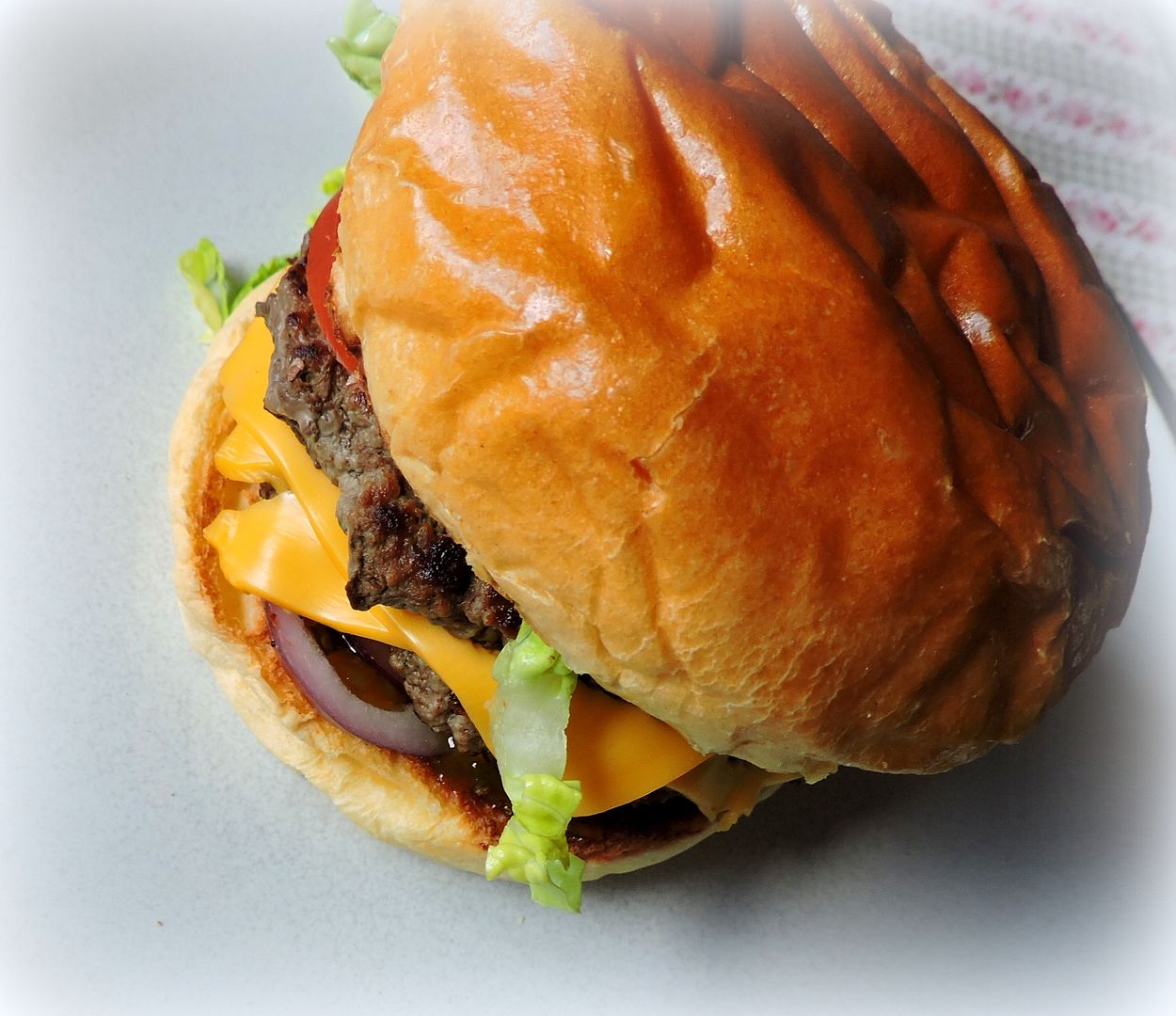 Divide the ground beef mince into 8 equal portions, shaping each into a ball. Heat a large nonstick griddle pan over high heat.
Once is is nice and heated, place the balls of beef onto the griddle pan one at a time and using a non slotted spatula, or the bottom of a cup to press down very heavily on the meat to flatten it out as thin and flat as you can.
Season to taste with salt and black pepper. Cook for about 2 minutes, until nicely browned. You will know when this has happened as the sides of the patties will start to colour. Flip over. Cook for about 1 minute.
Top half of the patties with 1 slice of cheese and then with the other patties. Give it half a minute or so to melt the cheese and then place on the toasted buns and serve.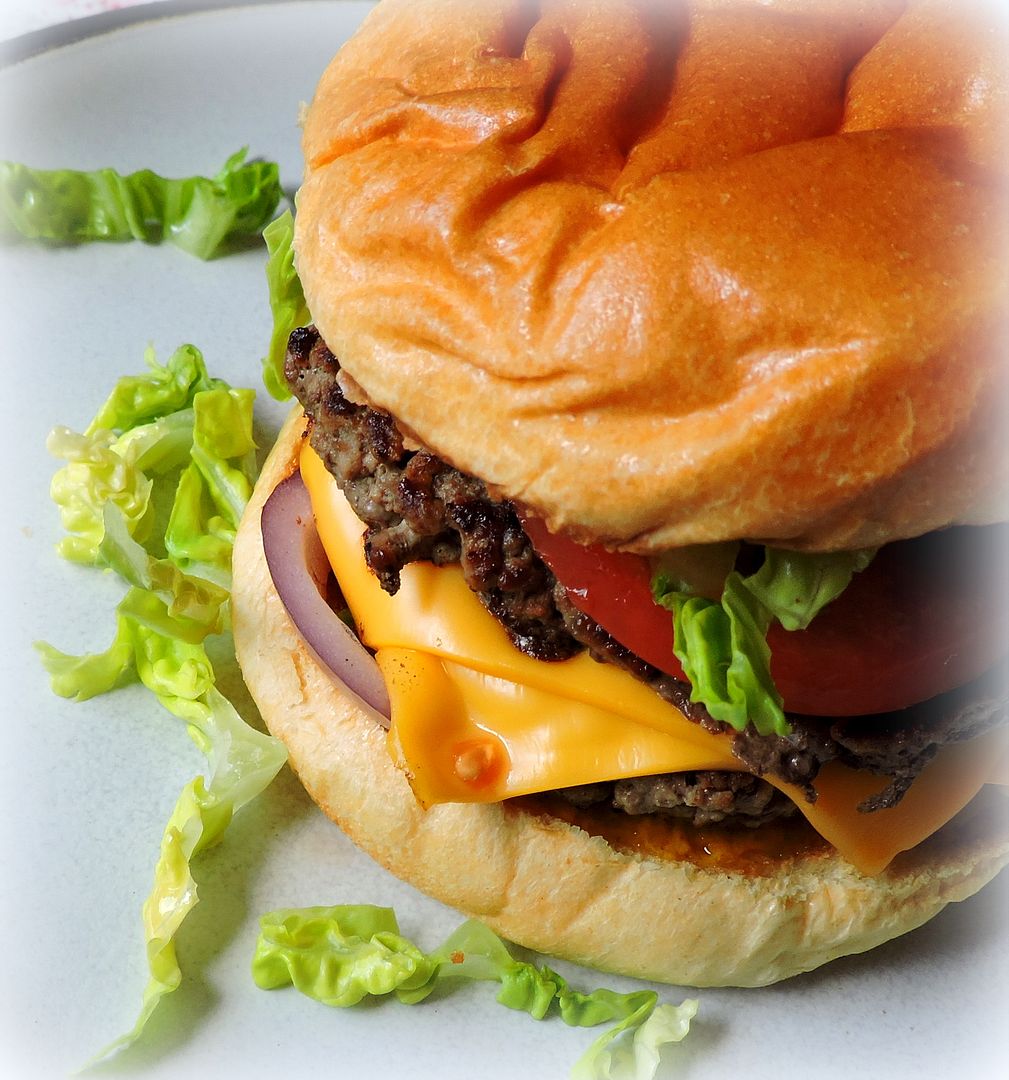 Bon Appetit! Enjoy!