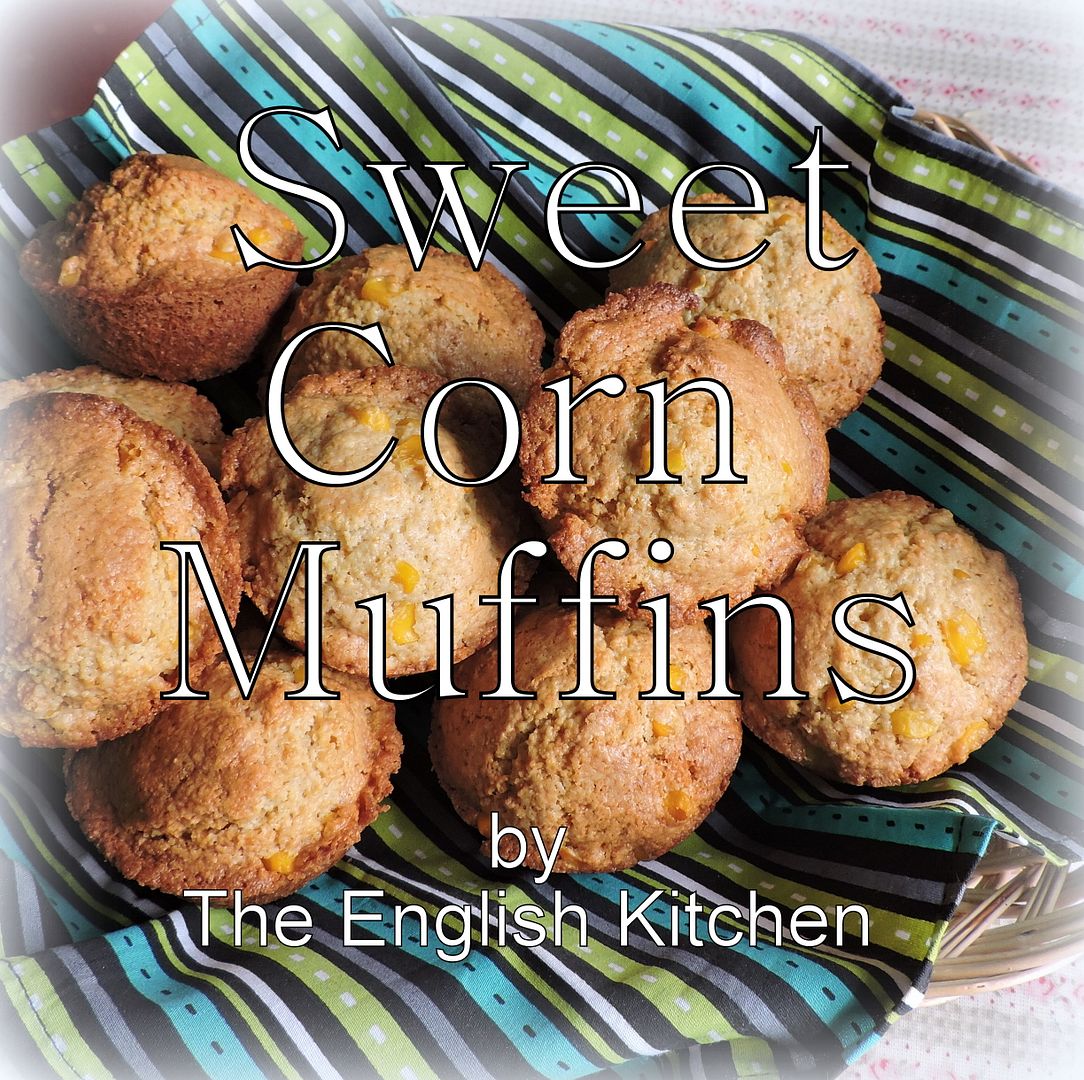 Sweet Corn Muffins are the perfect addition to suppers like that delicious White Chicken Chili I showed you yesterday! Corn and chili are a marriage made in heaven, don't you know!
These are beautiful muffins . . . moist and stogged full of lovely corn flavours . . .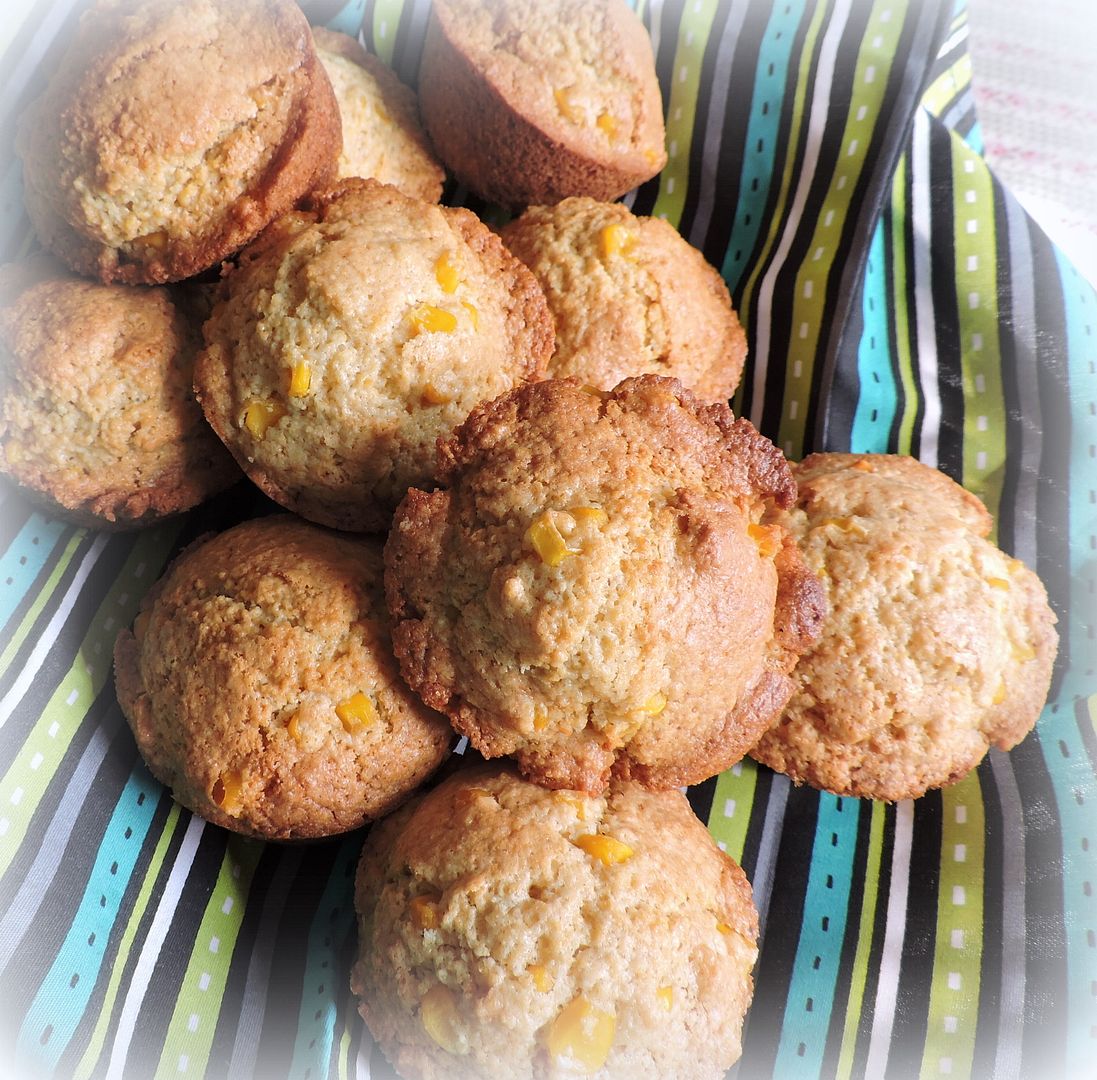 Both from the cornmeal which is used in the recipe and the bits of sweet corn niblets that stud them throughout . . .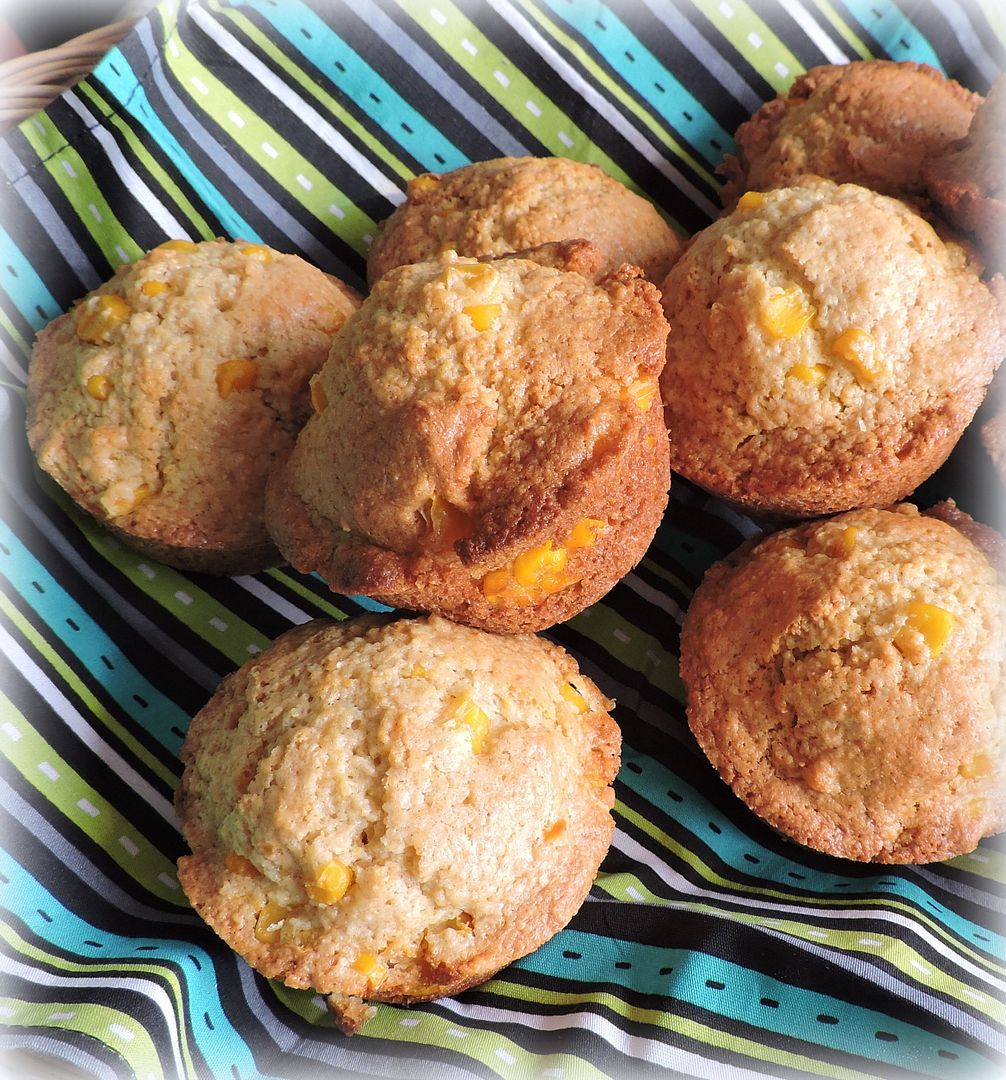 These are incredibly moreish. So good that you won't even want to spread any butter on them. They don't need it.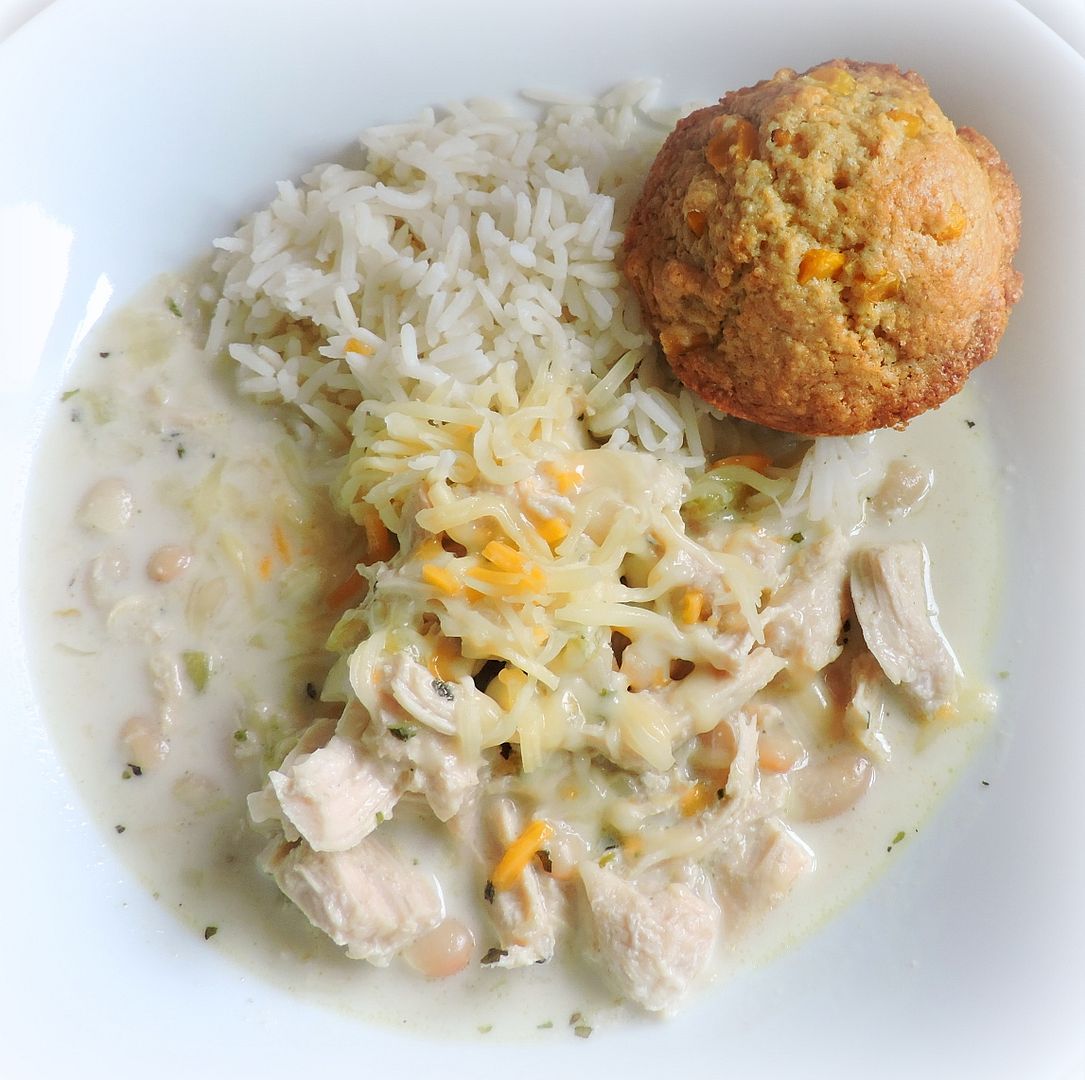 They are delicious all on their own. They were perfect with this chili. You are going to love them!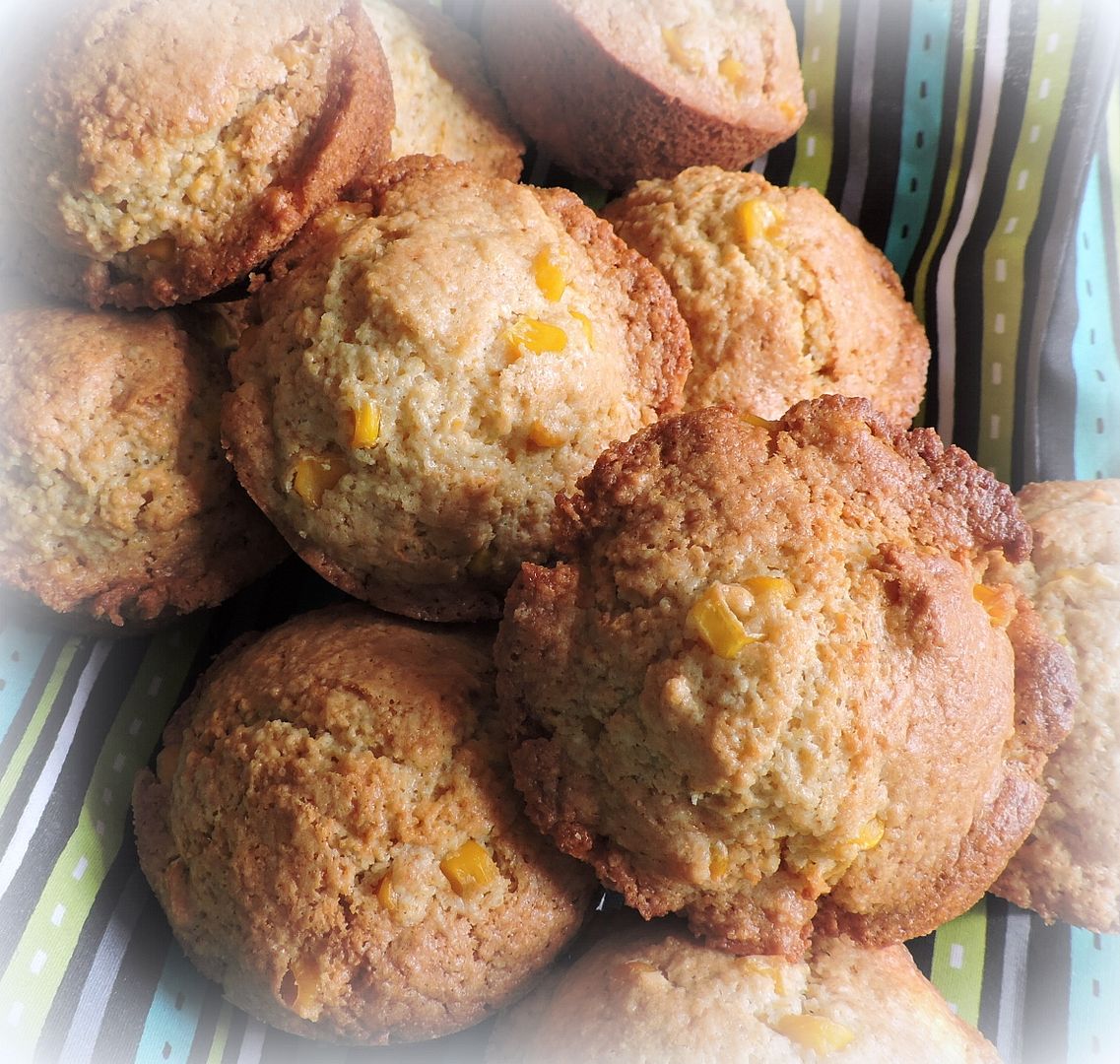 *Sweet Corn Muffins*
Makes about 1 1/2 dozen medium muffins
Moist and stogged with chewy bits of corn, these are delicious with soups and stews. Try them with chili for a real taste treat!
280g of plain flour (2 cups)
170g of cornmeal (1 cup)
1 1/2 tsp baking powder
1 tsp bicarbonate of soda
2 large free range eggs
145g of caster sugar (3/4 cup)
125g butter, melted (1/2 cup)
90g sour cream (3/4 cup)
125ml of milk or cream (1/2 cup)
1 400g (15 ounce) tin of sweet corn, drained
Preheat the oven to 225*C/425*F/ gas mark 7. Butter several muffin tins very well. Set aside.
Whisk the dry ingredients together in a large bowl. Whisk together the liquid ingredients together in another bowl. Stir in the drained corn. Add all at once to the dry ingredients and stir together just to moisten. Spoon into the prepared muffin tins, filling them just to the tup. Bake at 225*C/425*F/ gas mark 7 for five minutes, then reduce the oven temperature to 180*C/350*F/ gas mark 4 and bake for an additional 13 to 18 minutes, or until a toothpick inserted into the centre comes out clean. Serve warm.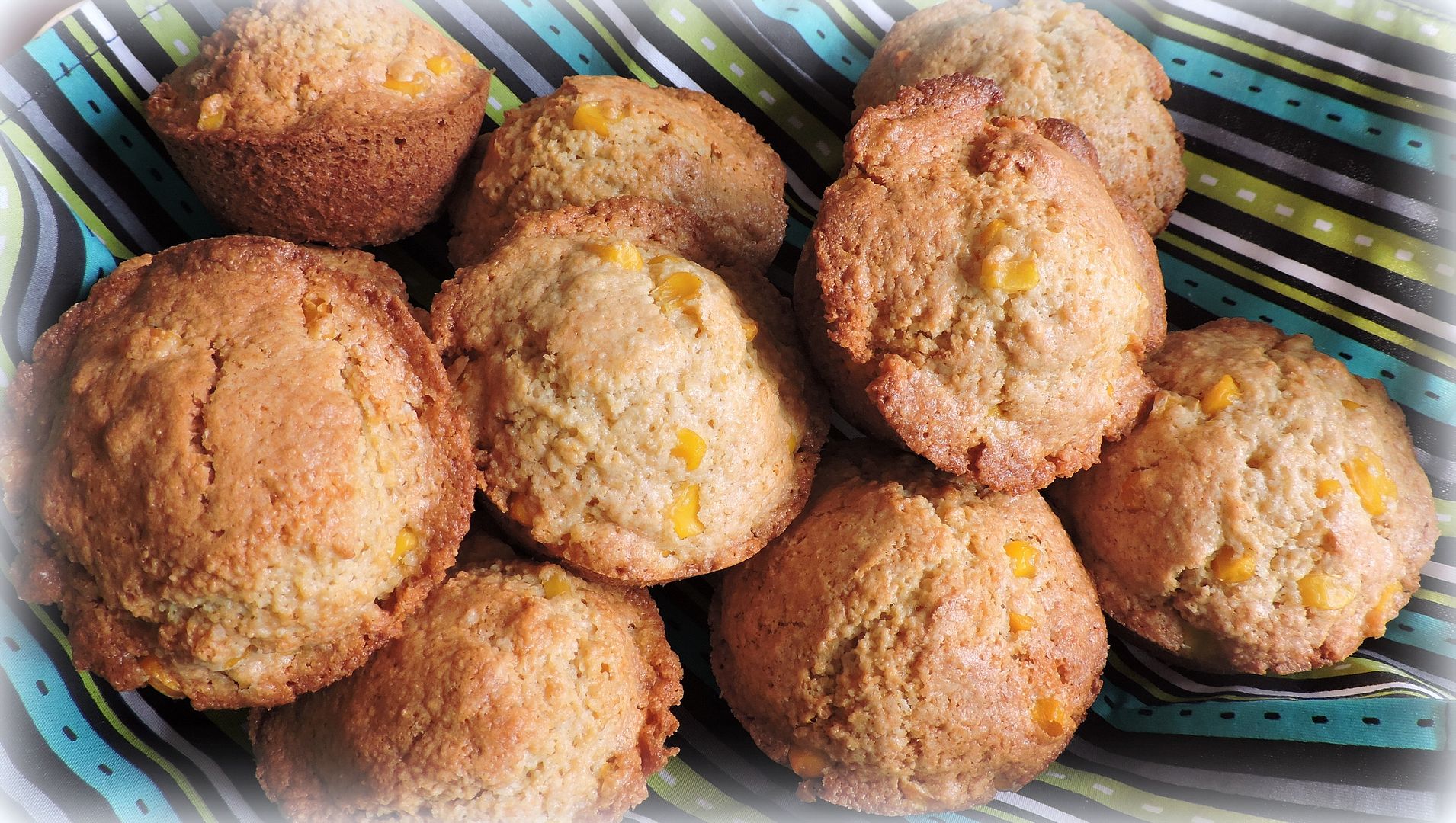 Bon Appetit!