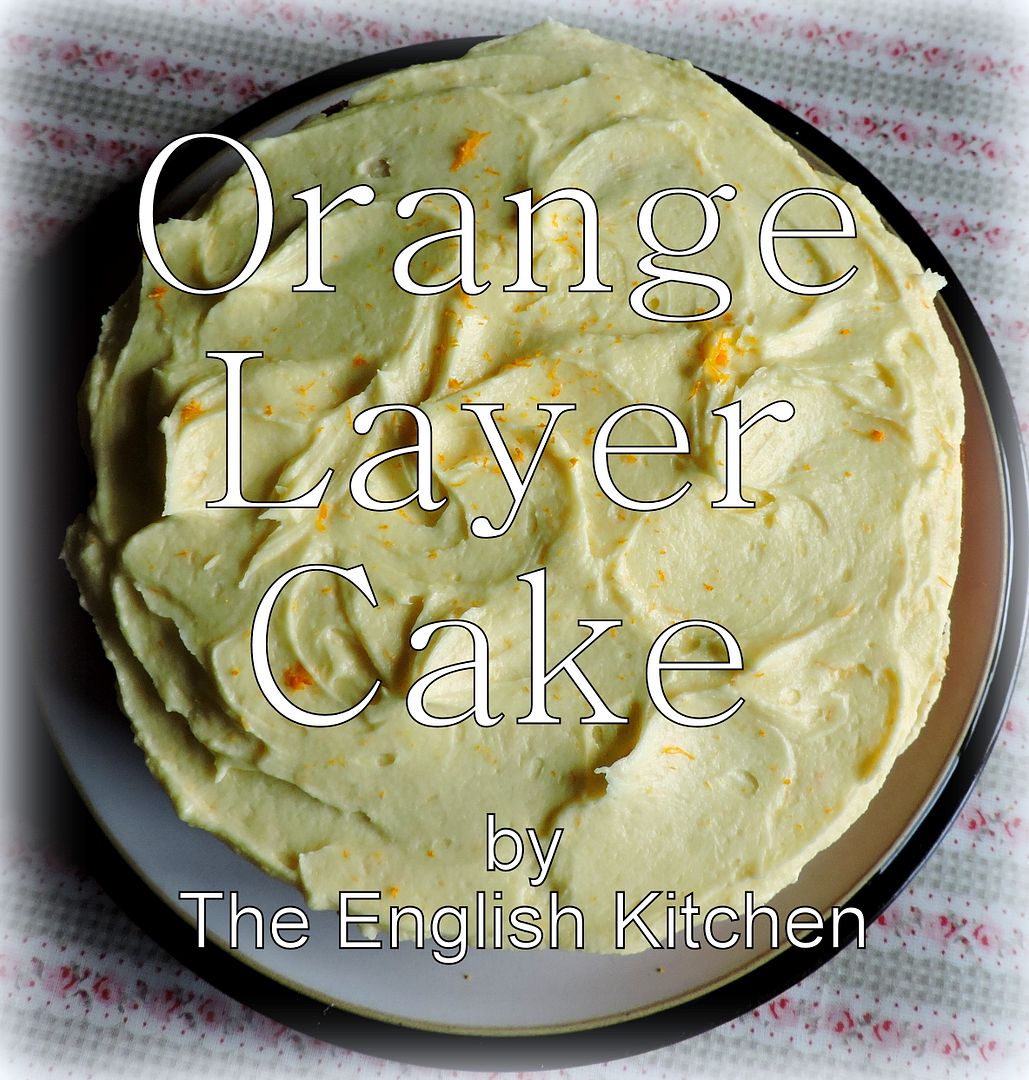 One of the Elders recently had a Birthday and I actually knew about it in time to bake him a cake. Normally I don't find out until it is too late!!
I decided to bake him an Orange Layer Cake and it was the perfect choice!
When I told him what kind cake it was, he was really excited.
He said he loves orange cakes! I reckon I was inspired to bake it!
One of the reasons I chose this particular cake was that it makes a tiny cake, only six inches in diameter, and . . . I didn't want a lot of cake hanging around here after the fact.
I am a very weak person and I love cake. As a diabetic, I need to keep temptations like that out of my way as much as possible.
Another reason why I chose this cake was because its a very delicious cake! Moist and buttery, just like a cake should be . . .
With a beautifully moreish orange buttercream filling and topping. You can't really go wrong!
I couldn't really take any photos of it until the morning after. I hope you don't mind and I hope that you will bake this cake.
Its a delicious cake, simple to make, and goes down a real treat with anyone who I serve it to!
*Orange Layer Cake*
Makes 1 (6-inch) layer cake
It was one of the Missionary Elder's Birthdays and I wanted to make him a cake that I knew there would not be a lot leftover for me to indulge in afterwards. This was the perfect size, and its a delcious cake with a lovely orange flavour and orange buttercream filling and topping.
For the cake:
115g of butter (4 ounces, or 1/2 cup)
175g of caster sugar (3/4 cup)
175g of plain flour(1 1/4 cups)
1/2 tsp baking powder
2 large free range eggs, beaten
the zest and juice of one large orange
For the topping and filling:
175g of icing sugar (1 1/3 cups)
75g butter (5 1/2 TBS)
zest of one orange
the juice of orange as needed
Preheat the oven to 180*C/350*F/ gas mark 4. Butter two six inch layer cake tins and line the bottoms with paper. Set aside.
Cream together the butter, orange zest and sugar for the cake until light and fluffy. Beat the eggs into the creamed mixture. Sift the flour and baking powder together. Fold into the creamed mixture along with the juice of the orange, until well combined. Divide between the two layer cake tins, smooth the surface. Bake for 20 to 15 minutes, until well risen and golden. Don't overbake.
Tip out onto a wire rack to cool completely. Remove the paper.
To make the topping/filling beat all of the ingredients together using only enough orange juice to give you a smooth spreadable consistency. Place one layer on a plate. Spread with half of the icing. Top with the other layer and then spread the remaining icing over top. Leave to set before serving. Delicious!
Two very happy Missionary Elders!