I just have to tell you about this delicious pickle we have been enjoying these past few weeks from the people at English Provender! English Provender Proper Pickle, Beetroot! Naturally delicious, crunchy and all grown up, English Provender Co.'s Proper Pickle taps into the nostalgic taste of traditional sandwich accompaniments, but with an altogether more refined flavour and texture for the more discerning palate.
I have always love LOVED beetroot in any way shape or form, and I am happy to say I am loving this Beetroot proper pickle also!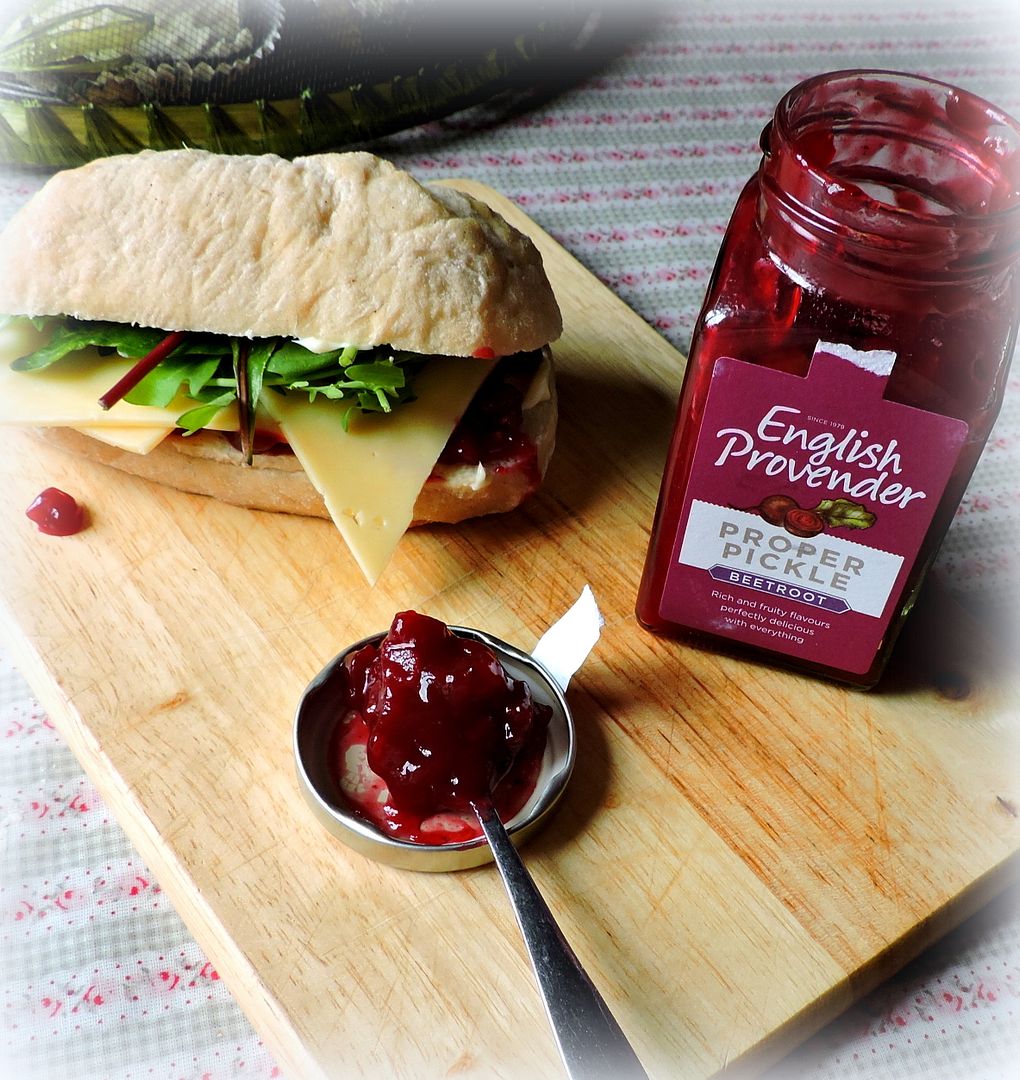 Packed full of flavour and having just the perfect amount of punch, earthy English Provender Beetroot Proper Pickle is made with authentic, natural ingredients that champion British produce, with no added preservatives, colours or flavours. This is pickle as it should be. If you're looking to add a twist to your ploughman's lunch or daily salad then Beetroot Proper Pickle could be the pickle for you. Rich and fruity, crunchy British beetroot is combined with a unique blend of pickle spices. We've been enjoying it on sandwiches and with cold meats. I've even been tucking into it with a spoon when nobody's looking. Shhh . . . don't tell anyone!
Other flavours are Proper Pickle Chunky, Proper Pickle Finely Chopped and Proper Pickle Pickled Onion. If they are anything near as tasty as the Beetroot one, I am sure they are gorgeous too! I would buy this pickle. Many thanks to English Provender Co for sending me a jar to try.
These tasty pickles are available online in the
English Provender Co online store
or instore at Waitrose and ASDA.
To find out more about English Provender and their products be sure to check out
their Homepage
.
Follow them on
Facebook
Follow them on
Twitter
Follow them on
Pinterest
Subscribe to them on
YouTube
Note -
although I was sent a jar of pickle free of charge to try out, I was not required to write a positive review. Simply put. I really liked this.