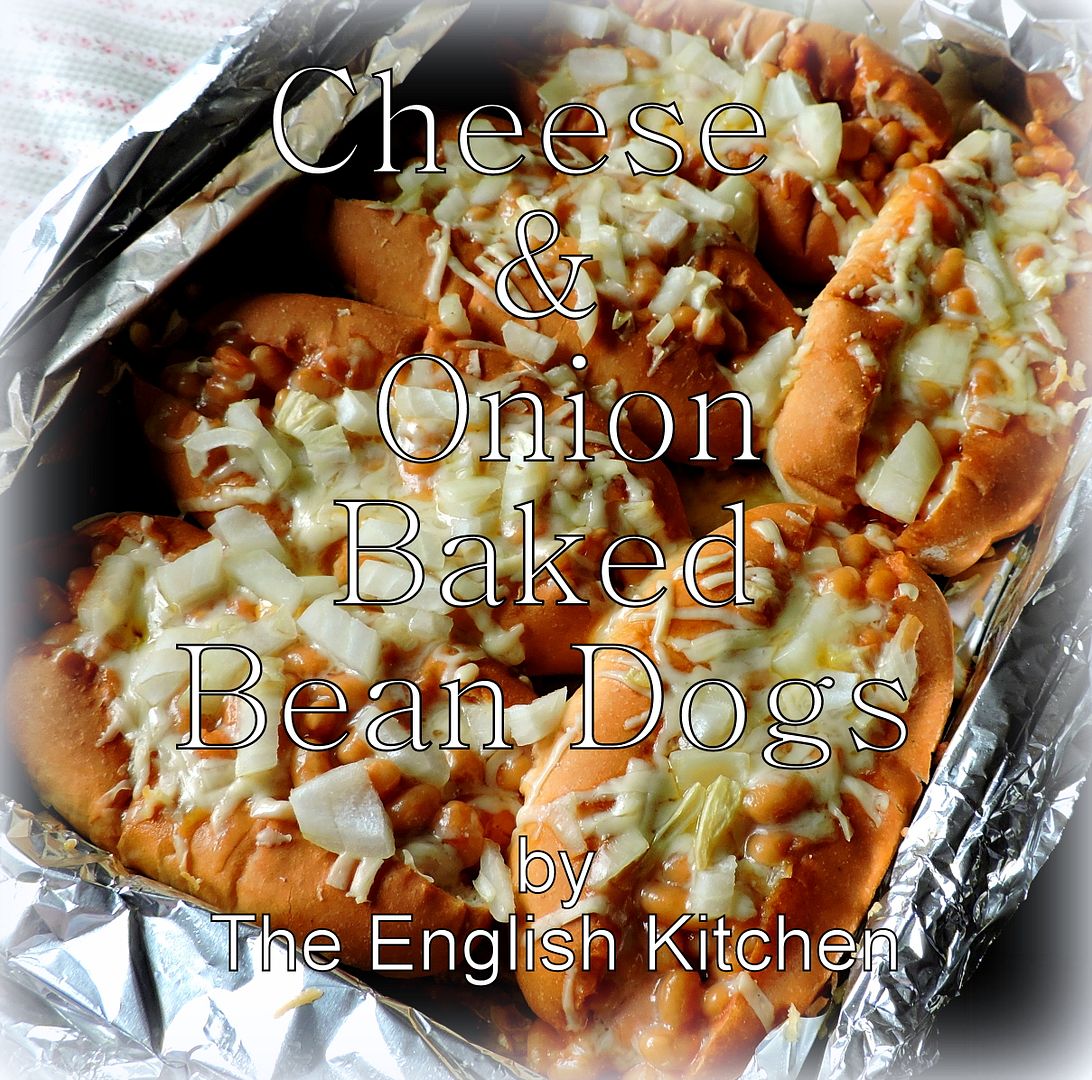 As soon as I saw this recipe over on my friend Pam's blog (
On The Bright Side
) I knew I wanted to try it. We like baked beans and we like hot dogs. I like simple. This recipe ticked all the boxes!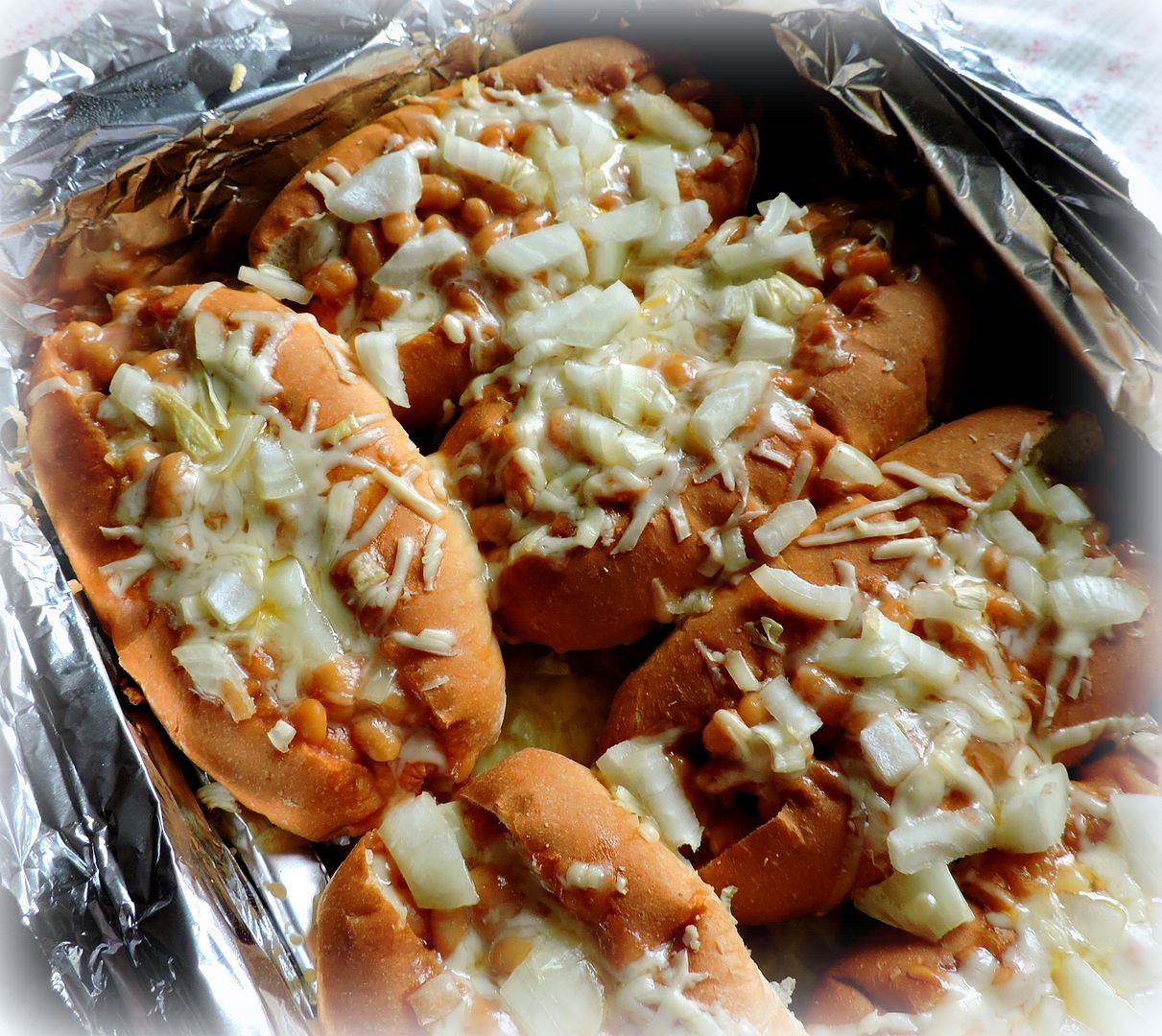 Gourmet food its not. Family and budget friendly it is.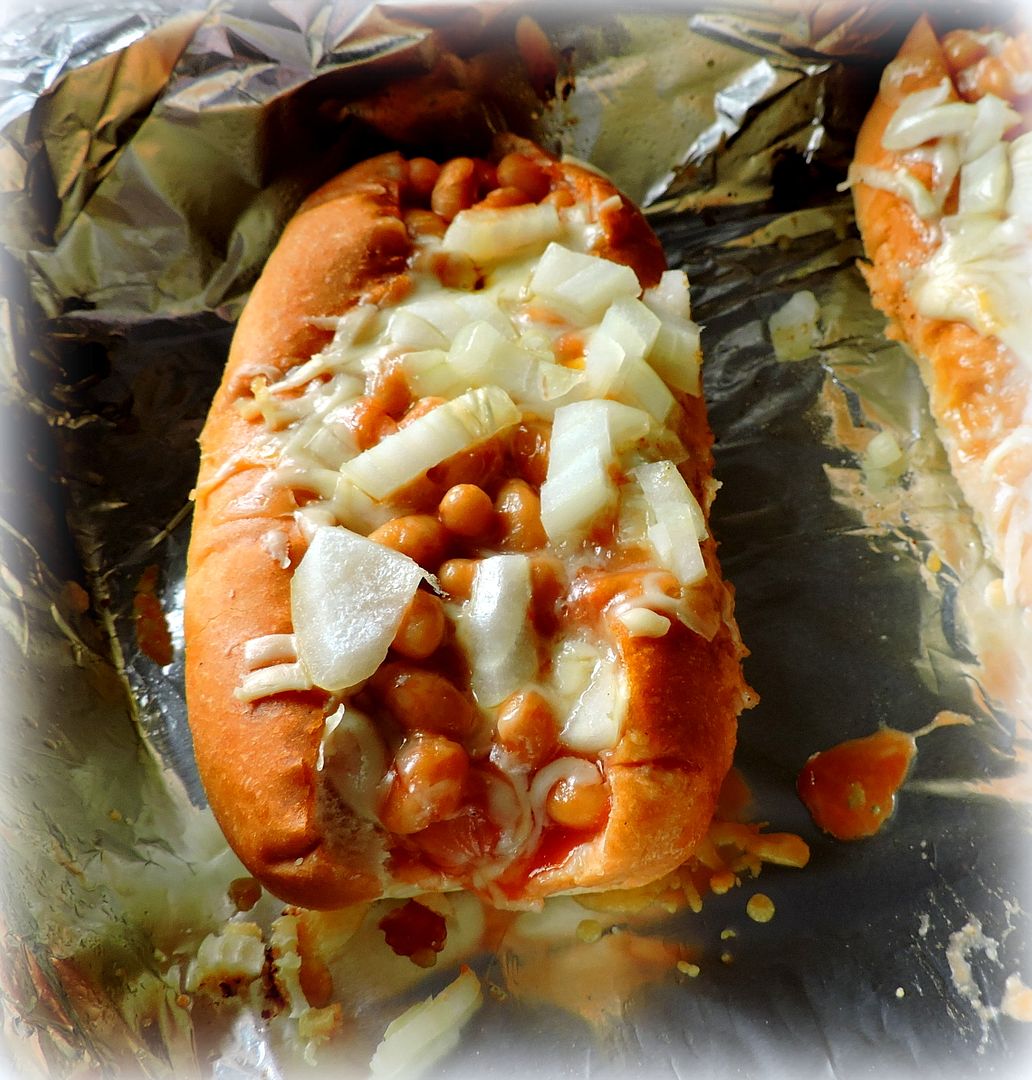 Hot dog buns are filled with mustard and topped with hotdogs, then baked beans, grated cheese and chopped onions.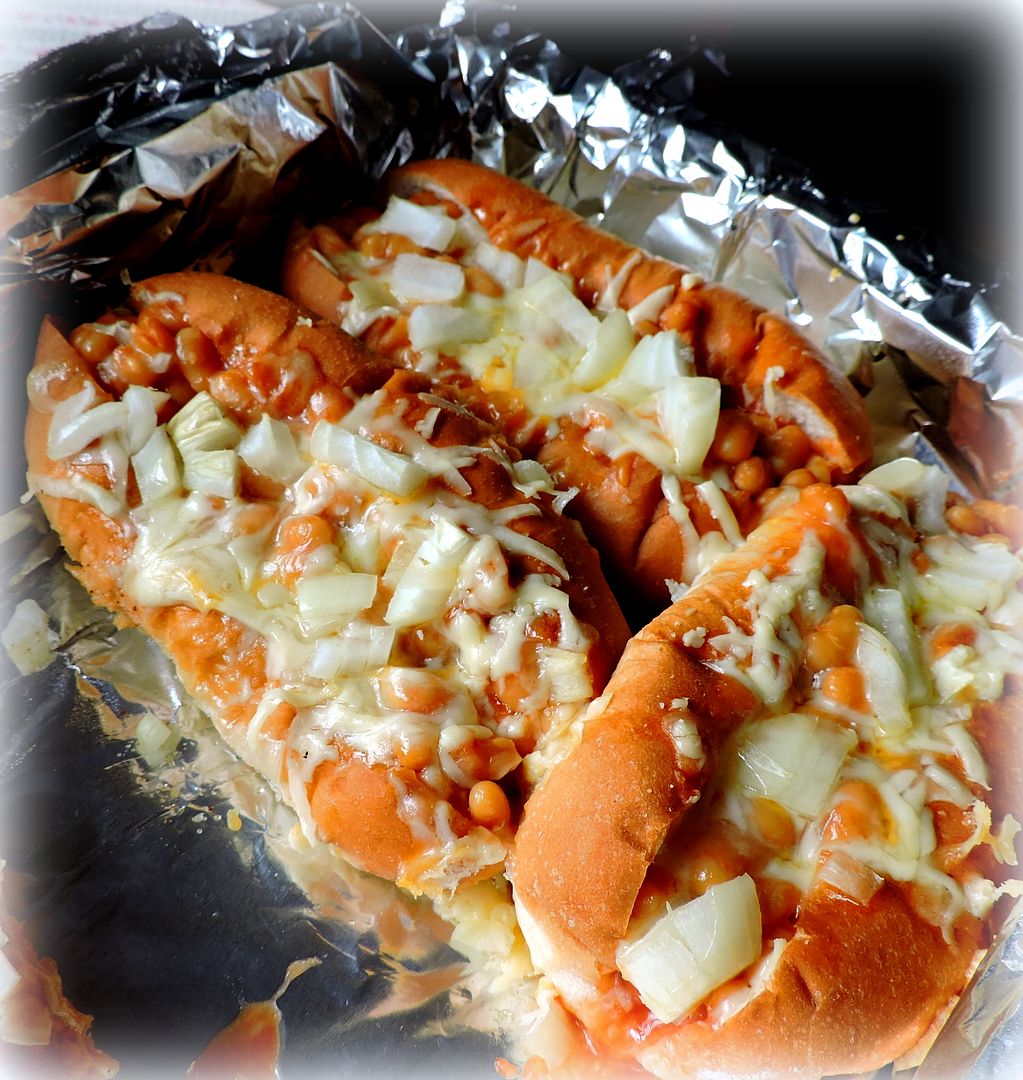 They were really good! If I had to change one thing I would fry the onions a bit first. They do steam and semi cook, but I wasn't overly fond of the smell. So, fry the onions first, or use crispy salad onions (French's fried onions in America).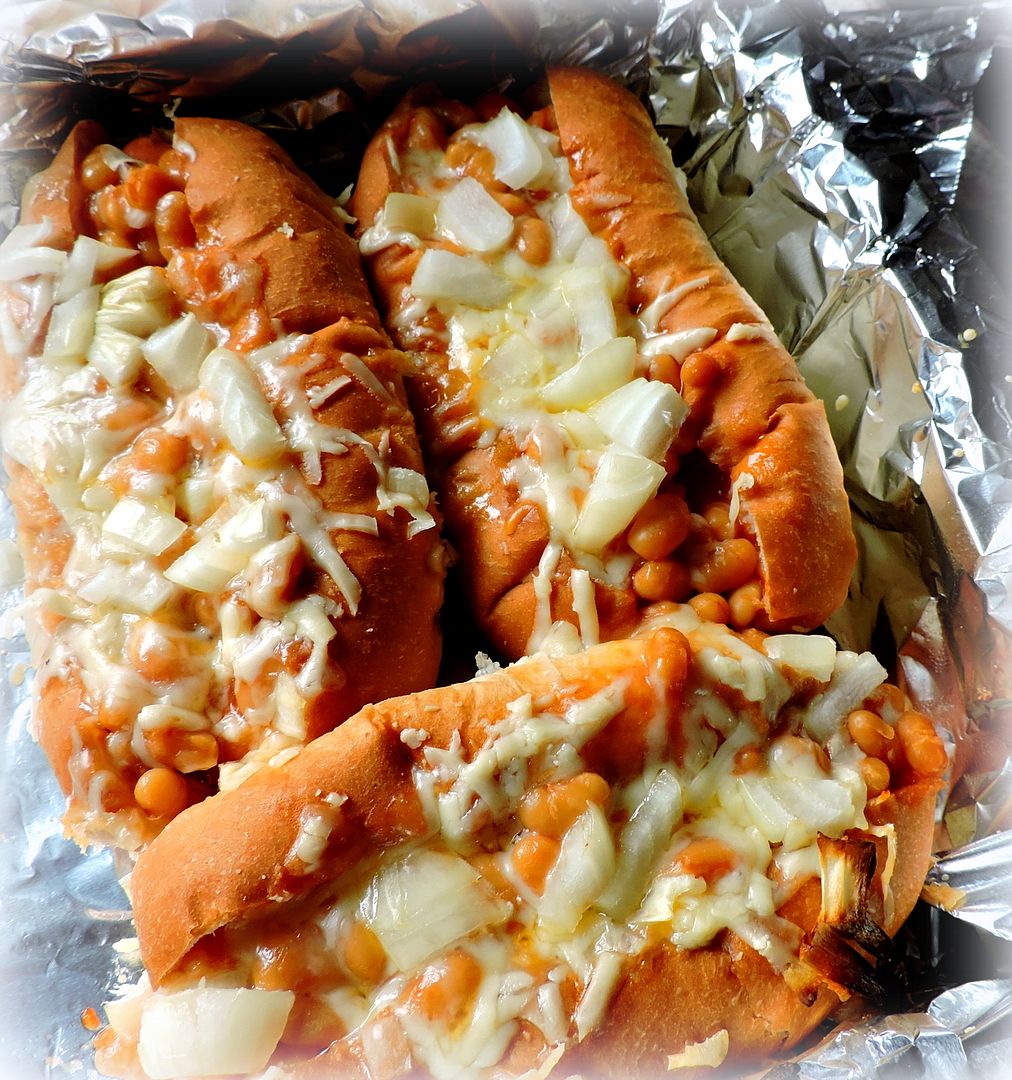 This was simple and delicious, and in a pinch you could even cook it over an outdoor grill on low! Thanks Pam for a tasty recipe I know I will make again, perhaps with a few adaptations, but this is a great basic recipe!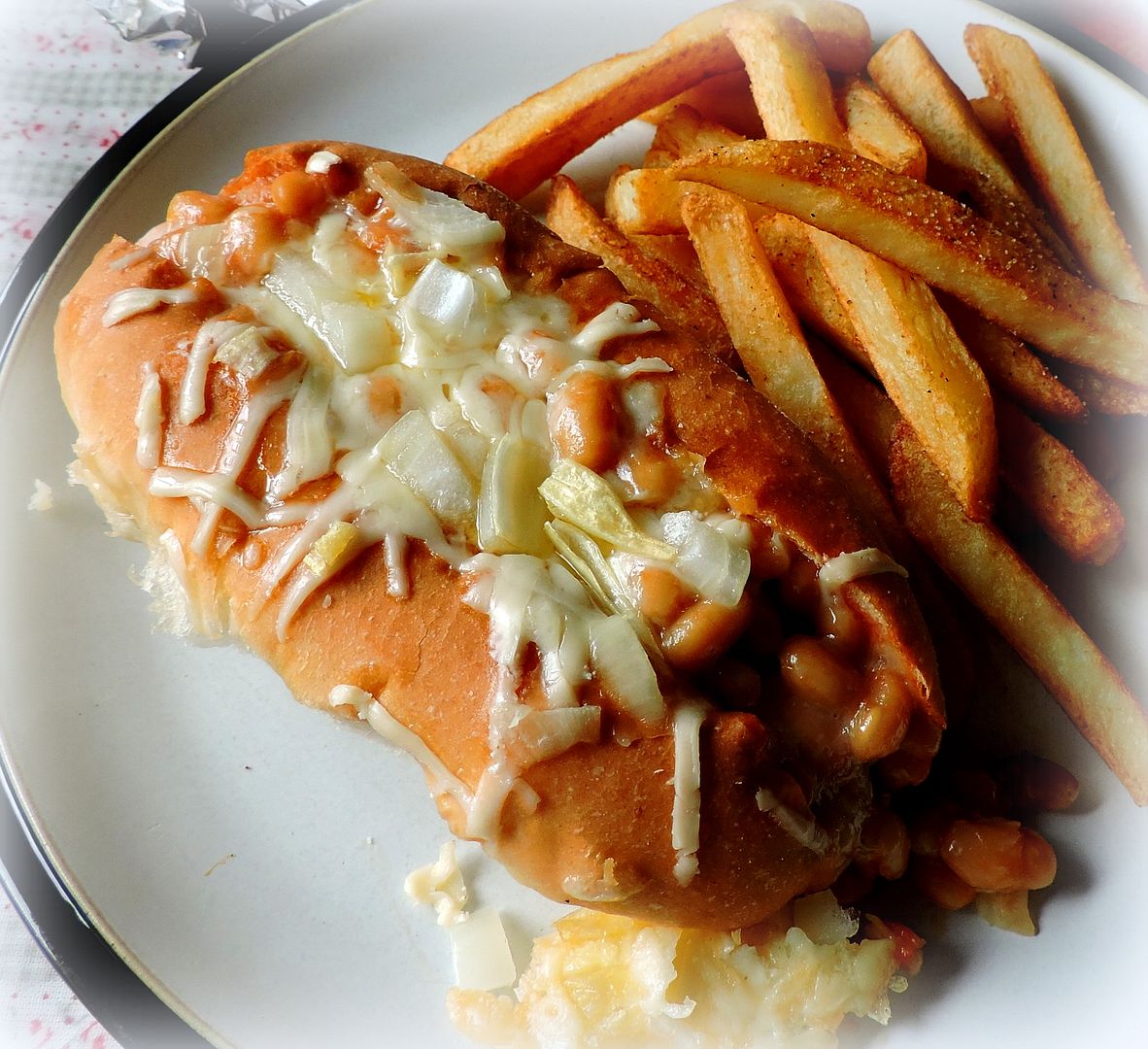 *Baked Bean and Cheese Baked Hot Dogs*
From my friend Pam who writes at On The Bright Side.
1 can , 28 ounces, Baked Beans (2 400g-tins)
1/4 cup yellow mustard (60ml)
2 cups shredded cheddar cheese (8 ounces) (I used sharp)
1 cup white onions chopped (2 medium onions, peeled and chopped)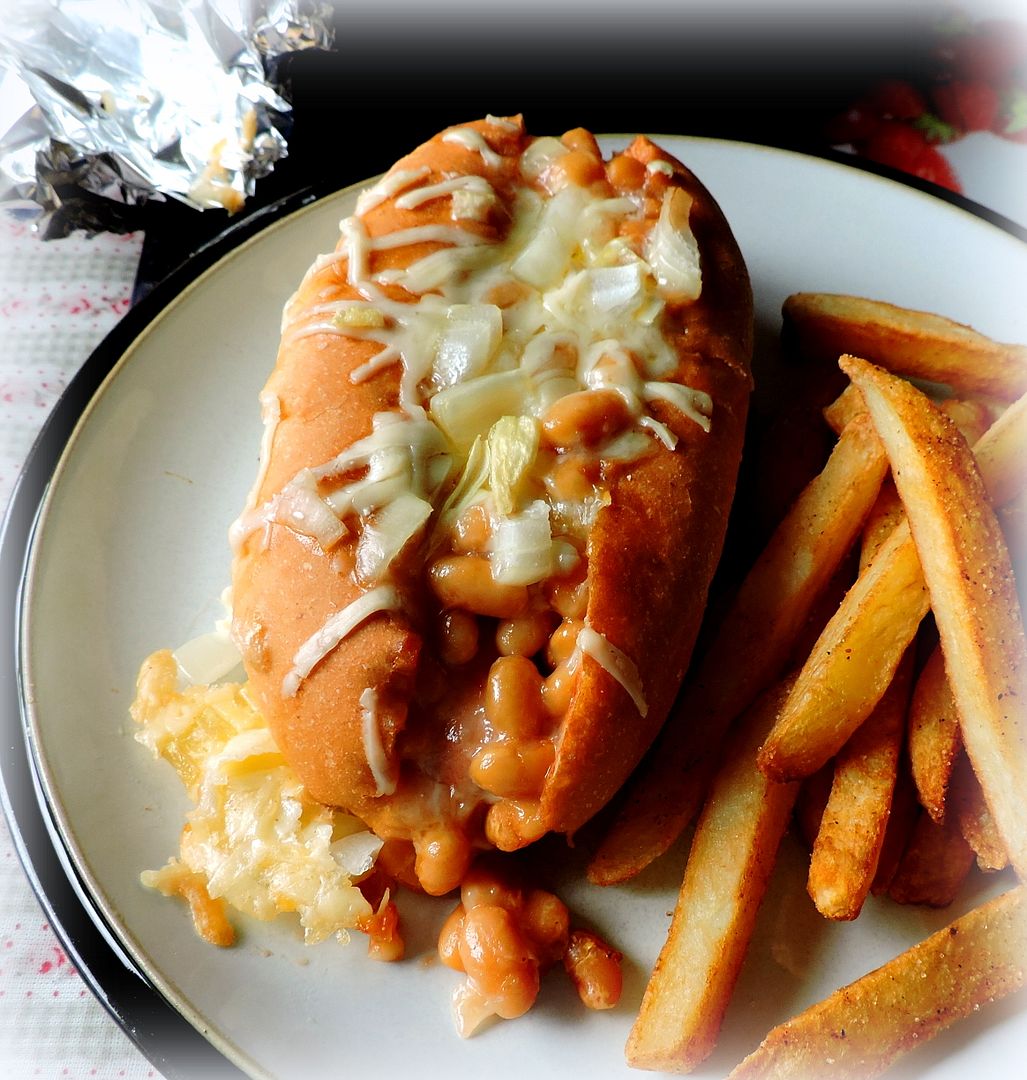 Preheat oven to 375 degrees F. Line two 9x14" baking pans with foil and spray with cooking spray. Set aside.
Spread a thin layer of mustard inside of each hot dog bun. Add a hot dog to each bun and top with about 3 tablespoons of baked beans.
Arrange hot dogs in baking pans.Top dogs with an even layer of cheese and onions. Cover each pan with foil and place in the oven.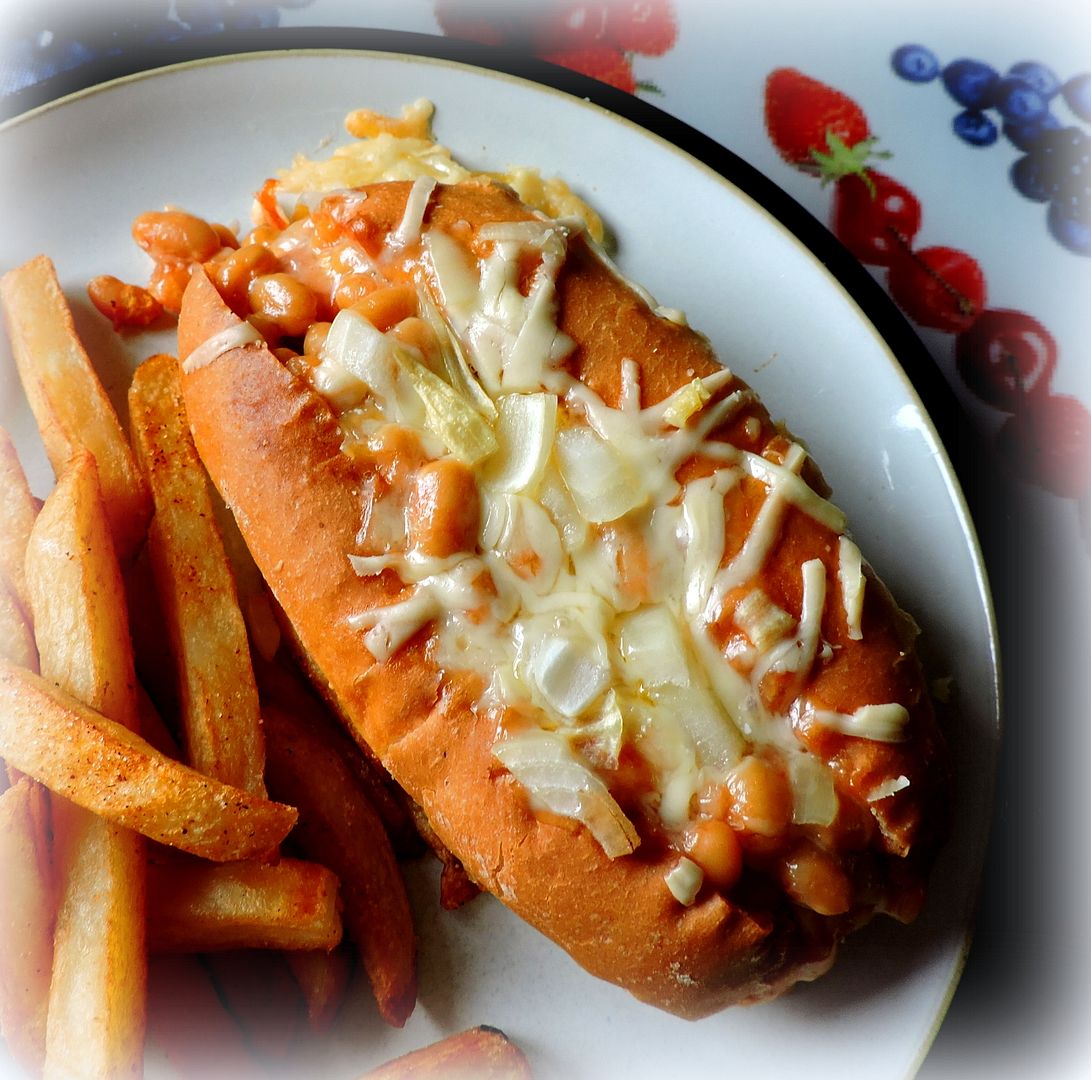 Bake hot dogs for 30 minutes, until cheese is melted and hot dogs are heated through. Allow hot dogs to stand for 5 minutes to cool slightly before serving.
To serve, carefully remove hot dogs from pan using a spatula. Serve with plenty of napkins.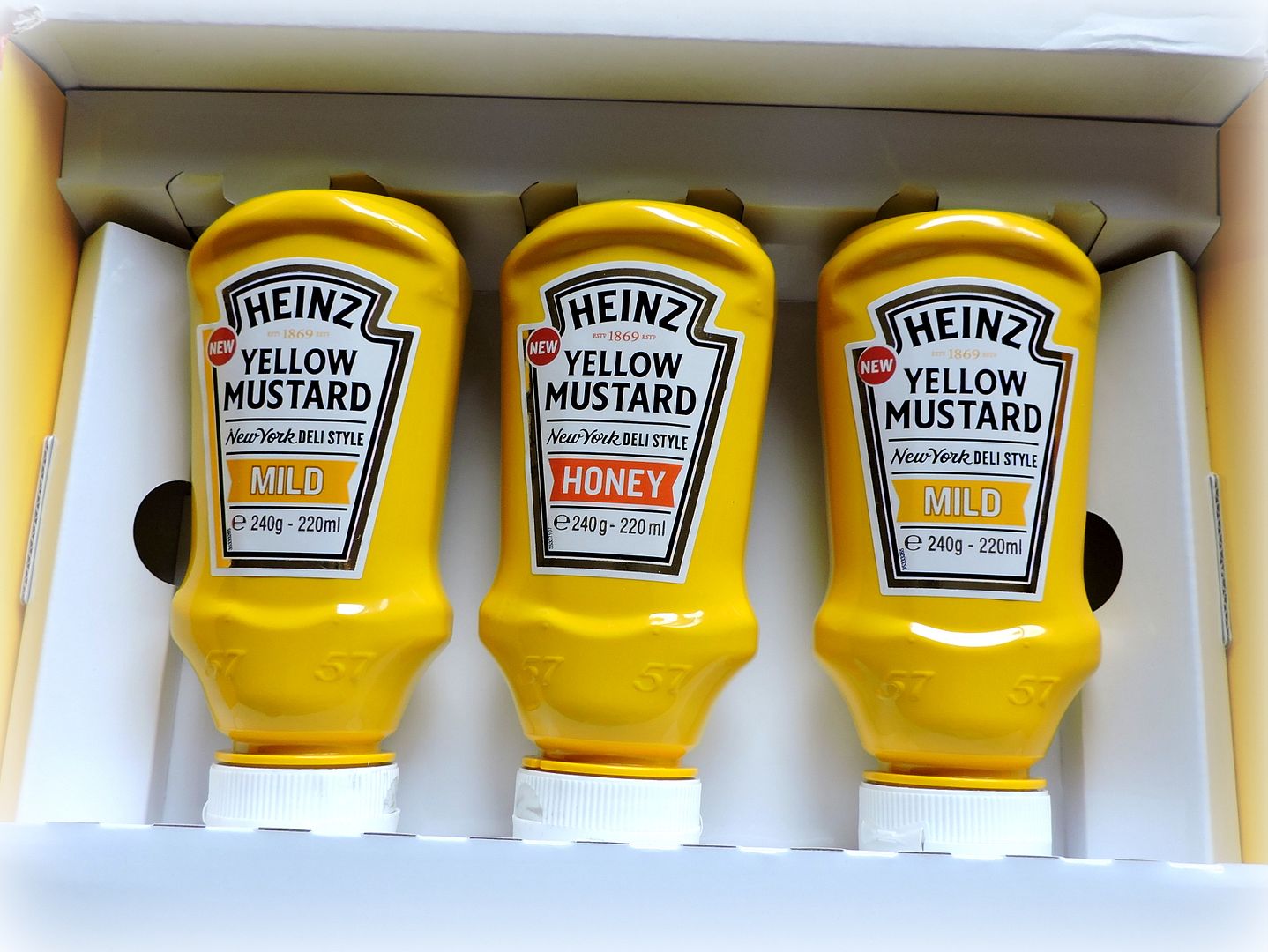 The mustard I used in this was Heinz Yellow Mustard, the Honey variety. It is American style mustard and much milder than English Mustard. (I remember when I first moved over here I made Todd a ham sandwich to take in his lunch one day. I spread it with English mustard and about blew his head off! Lesson learned. I admit, I am not a fan of English mustard. It is far too hot for my liking!) Heinz Yellow Mustard has been especially created to offer a flavour th whole family can enjoy. It is deliciously smooth and creamy and although tangy, quite mild with a flavour that is perfect for brightening up even the simplest meals.
Inspired by the authentic taste of mustards served in New York delis, Heinz Yellow Mustard is the ultimate all-purpose ingredient to transform al fresco feasts from good to great and it won't blow your head off! Its available in two flavours, Mild and Honey . . . and in a family-friendly squeezable bottle to make it even easier to slather on sausages and sandwiches, and yes . . . hot dogs!
Whatever the weather this summer, why use it alongside your well-loved Heinz Tomato Ketchup to make your dogs and burgers twice as tasty, or use it to bring some life to salad dressings, barbeque sauces and marinades with a mild and zingy kick!
Heinz Yellow Mustard is available in Sainsbury's, Morrison's Waitrose and Ocado, with RRPs from £1.69. (Pricing is at the discretion of the retailer.)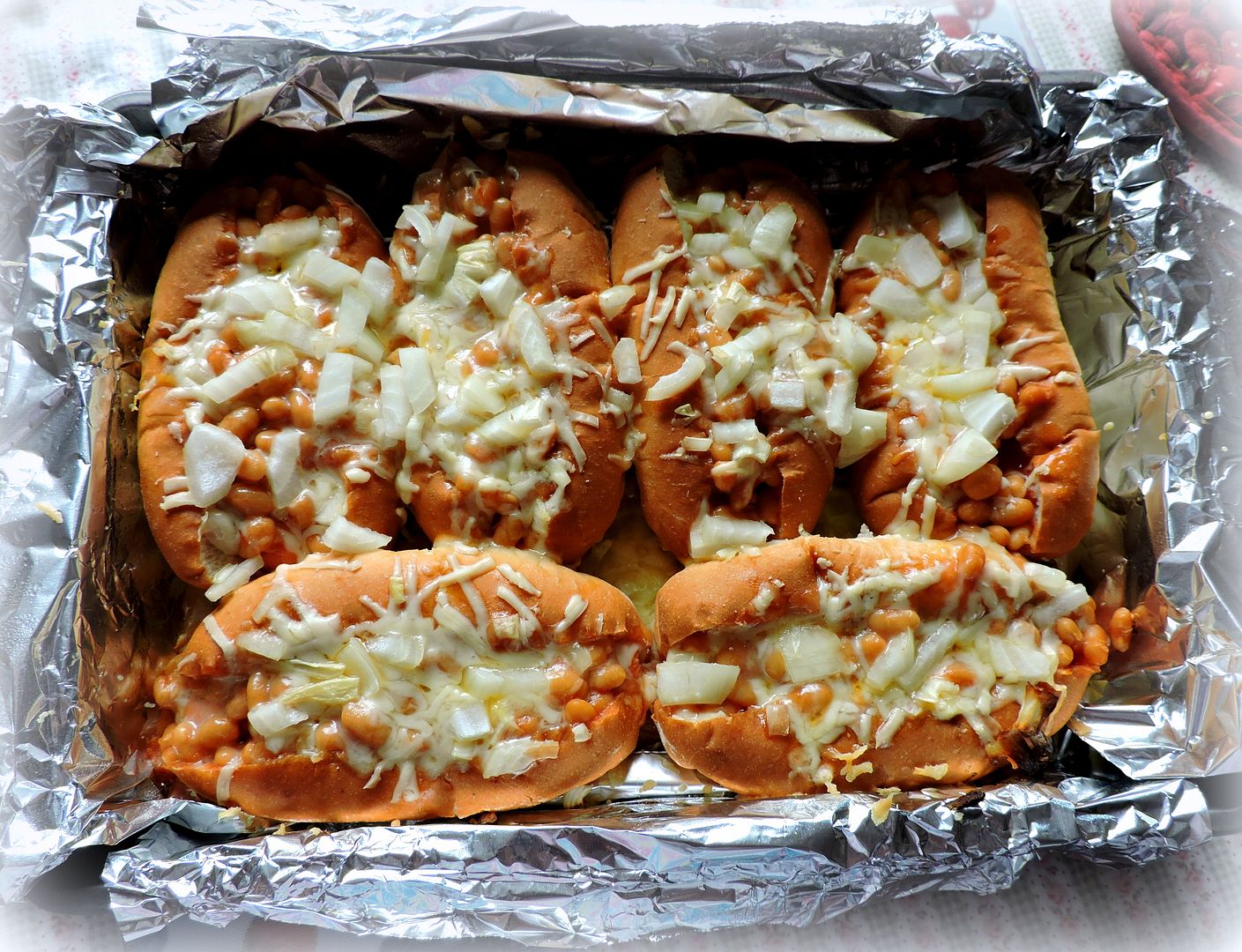 Economical, simple to make and family friendly! Bon appetit! Thanks Pam!