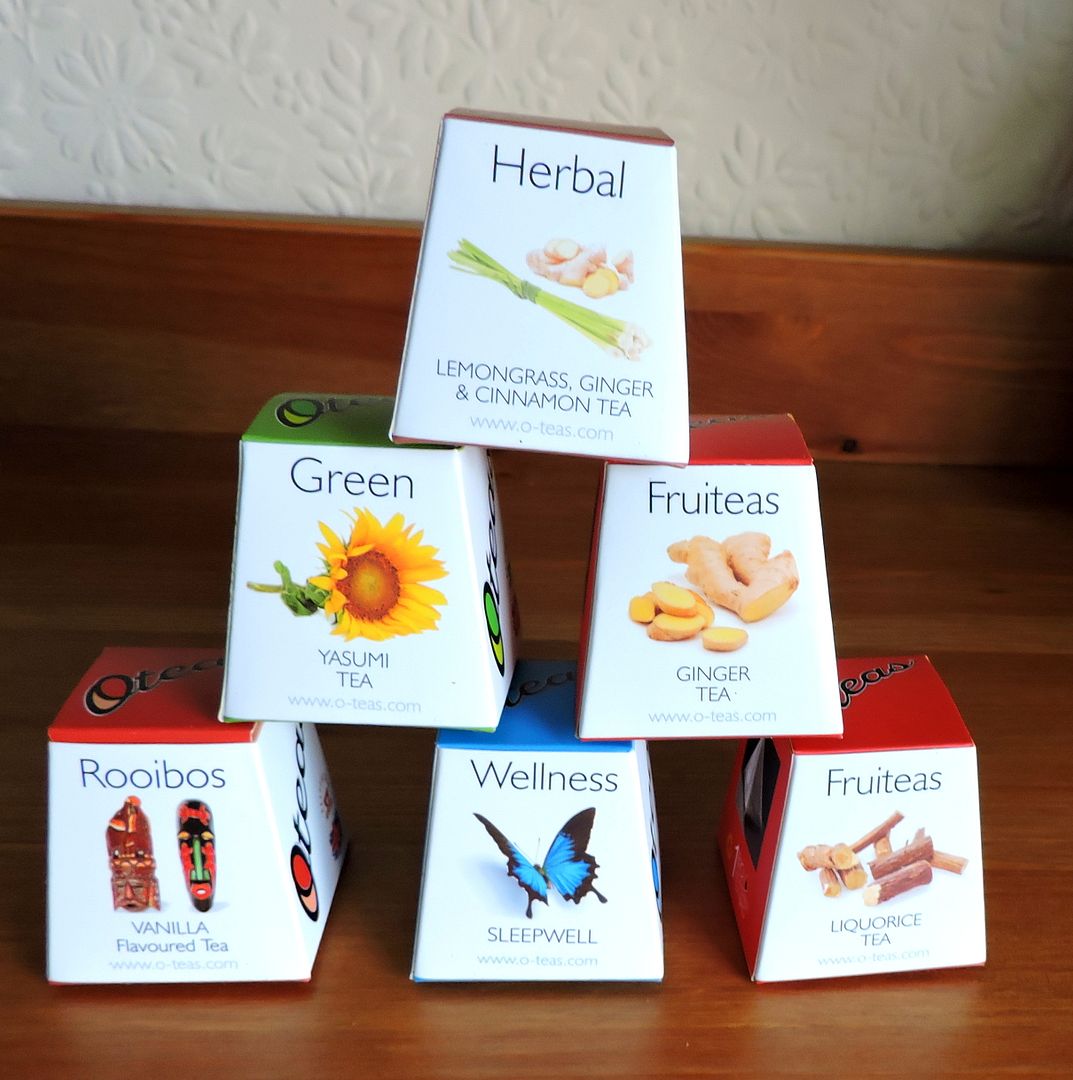 I was recently sent a sampling of Oteas to try out, some of their herbal blends and fruity teas. I don't drink regular tea, so its always nice to try something herbal that I can drink.
Oteas was born out of a desire to promote and support an active, healthy and balanced lifestyle. Their teas are expertly blended with the highest quality ingredients. They are sourced from around the world, from countries including India, Sri Lanka, China and Japan.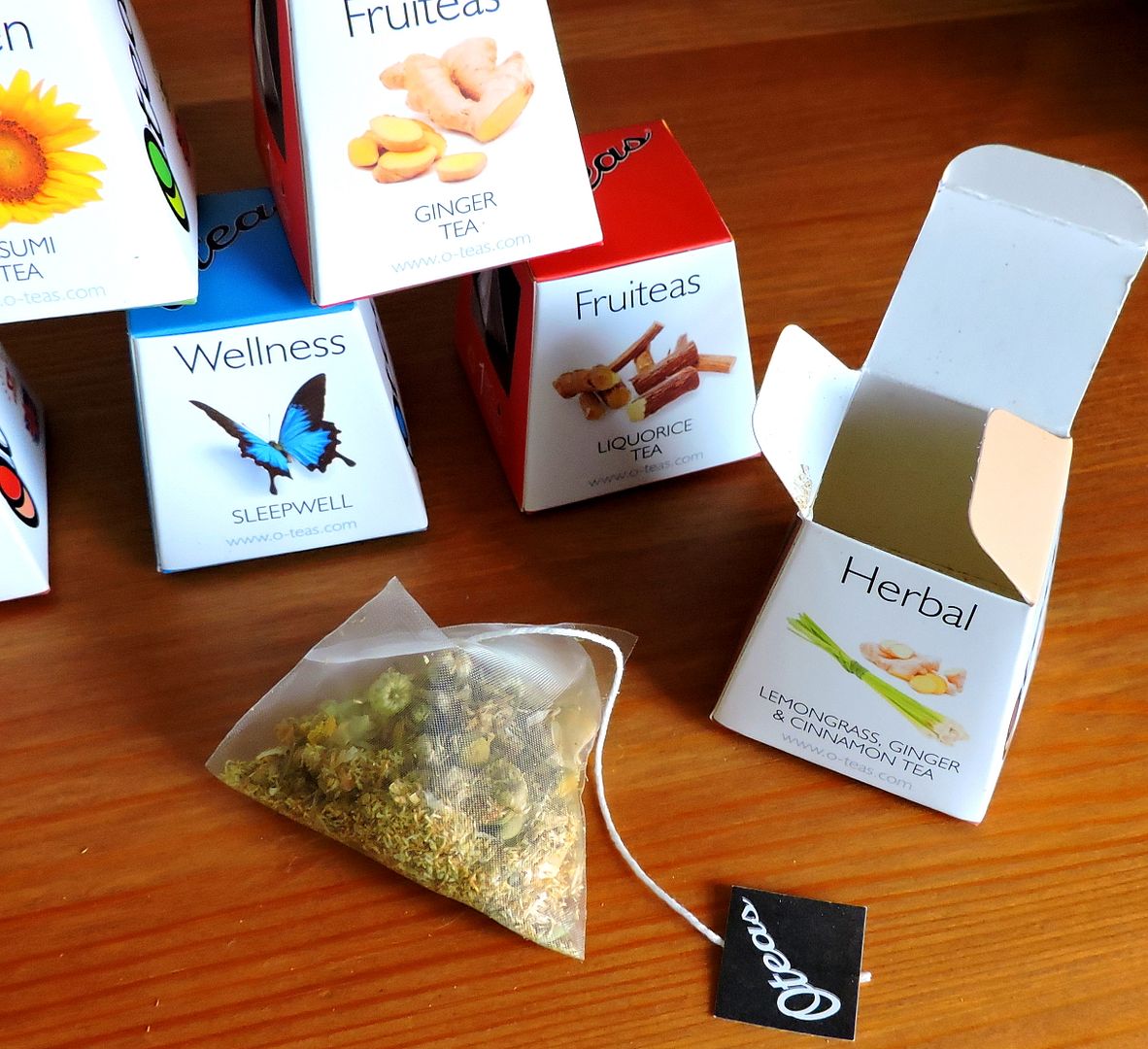 The tea is in pyramid shaped bio-degradable bags to maximise their infusion and to provide a superior taste. They come in 7 different ranges, each with a variety of different blends. You can choose from Black, Detox, Fruit, Green, Herbal, Organic or Rooibos and indulge in mouth-watering blends such as Date & Lime, Moroccan Mint and Lemongrass, Ginger & Cinnamon.
The blends are available in pouches or tins, each containing 15 bio-degradable tea bags, with prices ranging from £3.39 to £4.49 per pack. The most eye catching and quirky member of the Oteas family is their individually boxed tea bags, which is what I received. They are available in collections of 3, 12 or 24, with prices starting at just £1.29. These delightful miniature boxes make the perfect gift for any tea-lover. They would make great stocking stuffers coming Christmas time.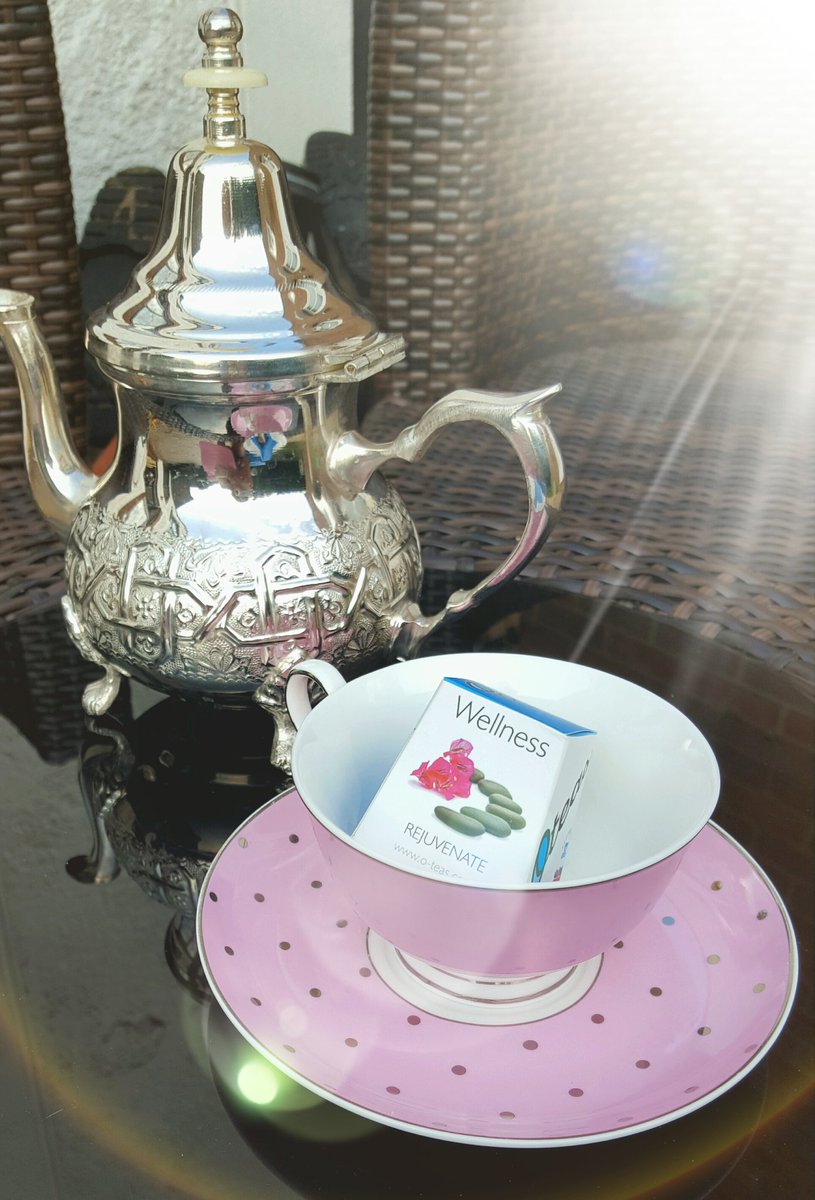 For those who are keen to embark on a health kick, they also offer a Detox range, called 'Oteatox' which is currently stocked in Lloyds Pharmacy.
Oteas also offers around 400 different teas in a loose-leaf only format, which is rising in popularity.
I quite enjoyed the selection I was sent. I think my favourite was the Liquorice one. I love Liquorice anyways and this had a lovely flavour without it being over-powering! I also loved the cute little pyramid boxes. Great for gift-giving.
To find out more do check out their
webpage
.