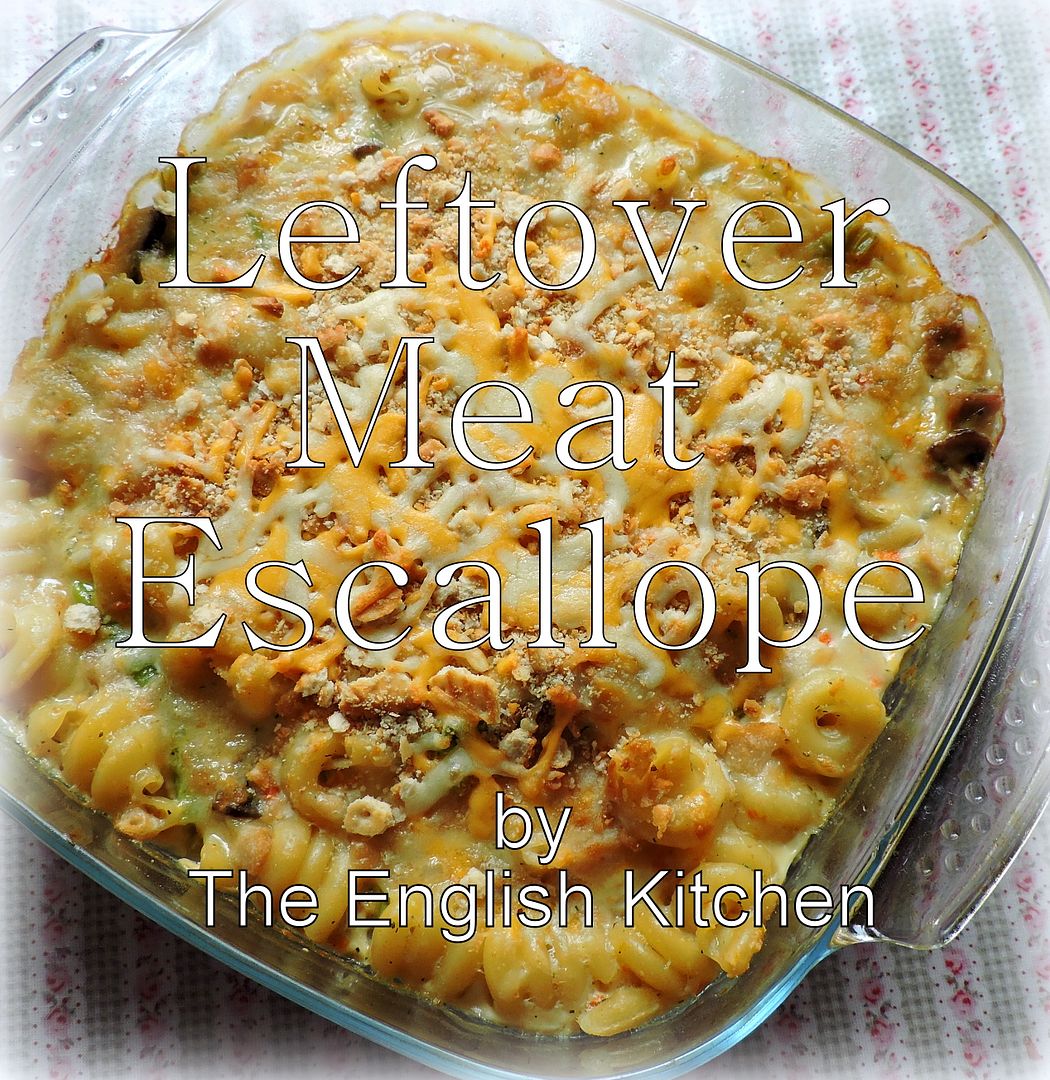 So you saw that lovely roast pork I posted yesterday. I do love a roast dinner, don't you? I love the leftovers even more! They are a beautiful ingredient to use to create another delicious meal from. My mother was great at making pot pies from leftover roasts. I like to do that also, but if I can create a delicious casserole, so much the better! Delicious casserles like this Leftover Meat Escallope casserole! You don't need to use pork in this, lamb, beef or chicken work equally as well.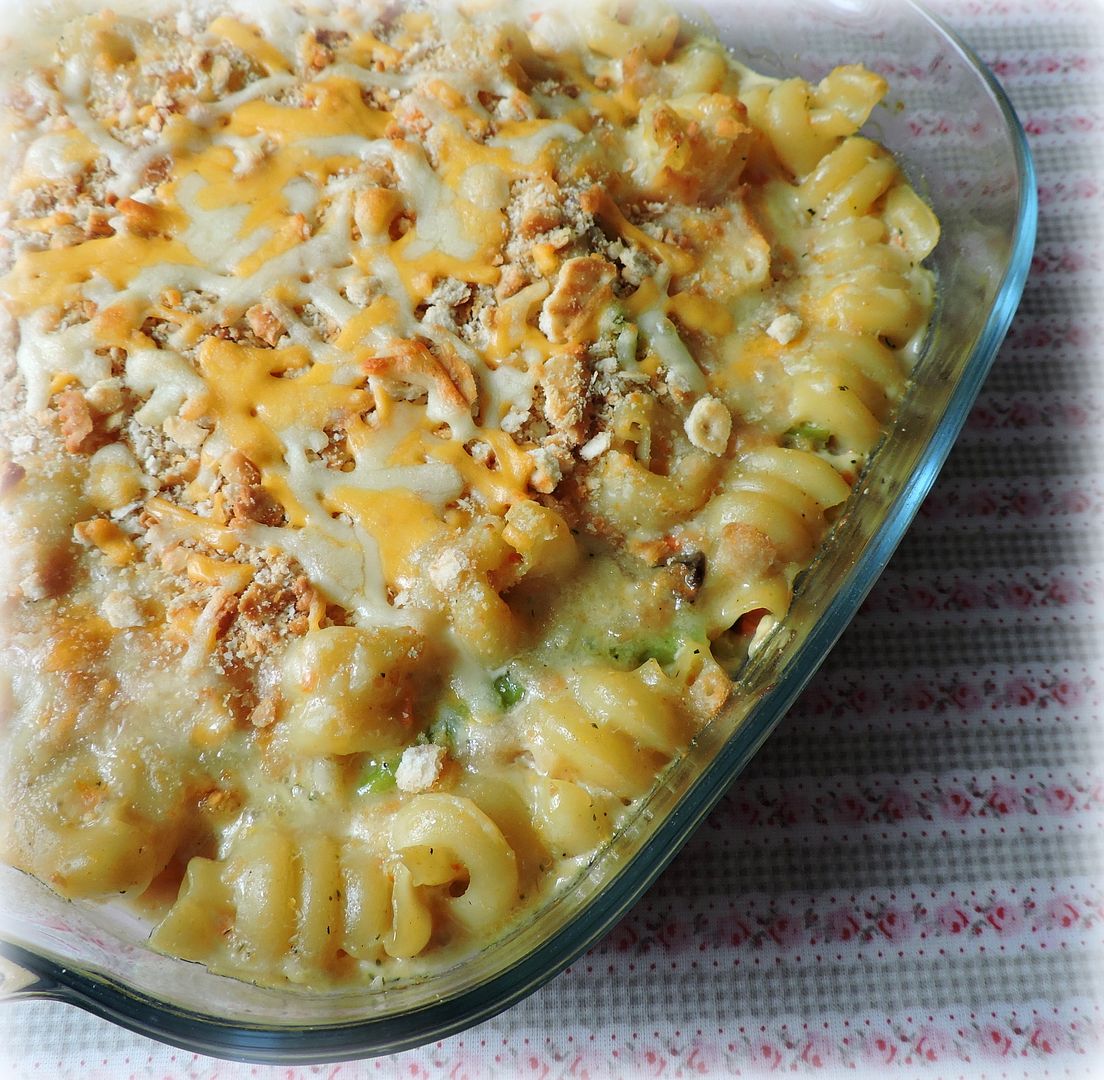 You can also use any leftover vegetables you might have from the dinner. Today I used green beans and carrot/swede mixed together.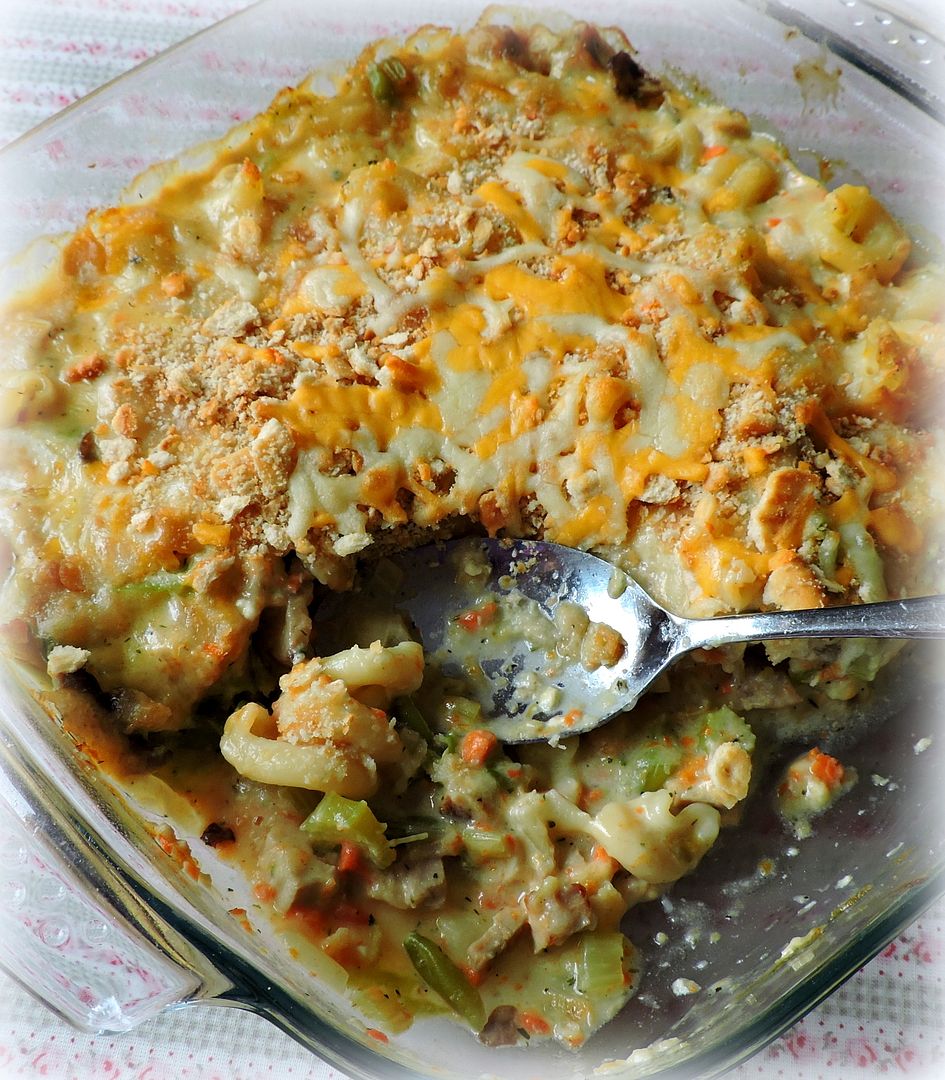 A delicious sauce/gravy is created. I suppose if you have leftover gravy you can use that as well. I didn't so I made a sauce, using herbs, stock and mushrooms . . . seasonings.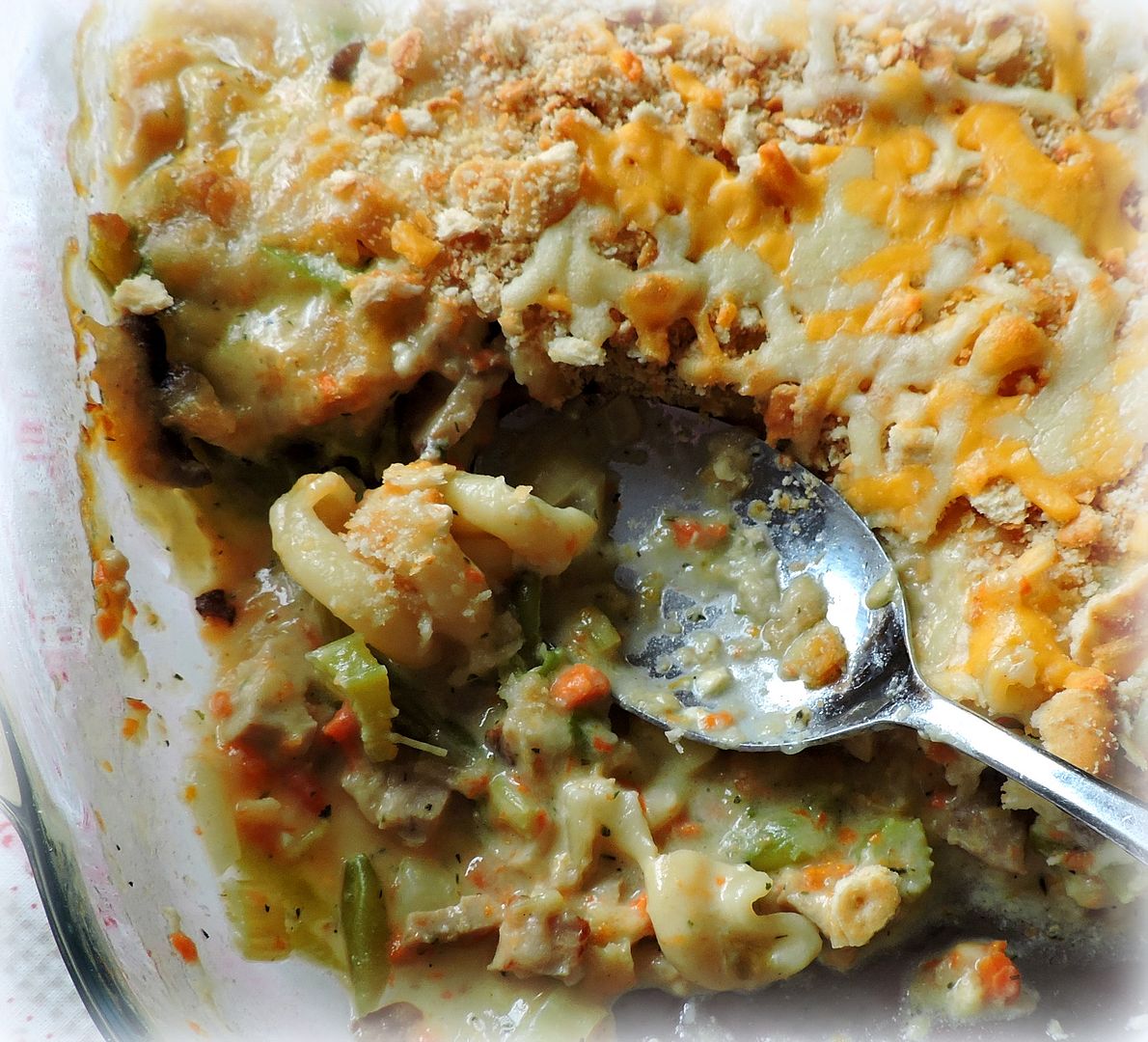 I hate waste don't you? If I can use up every bit of leftovers I am a happy camper. I actually probably enjoy the leftovers more than the main dinner!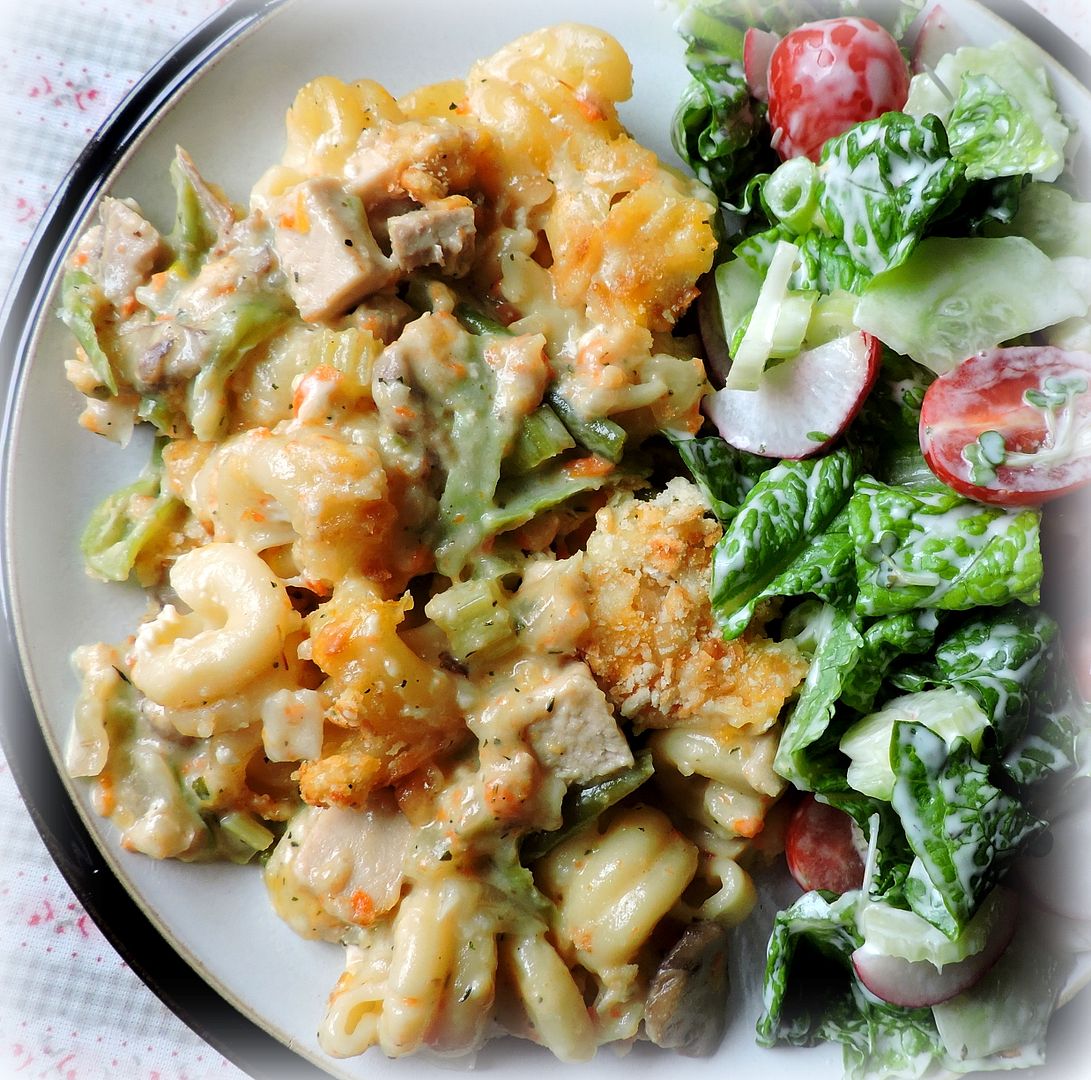 I like to add pasta to fill it out, but potatoes would work just as well, or even rice. It's a very adaptable and delicious casserole! A bit of cheese and some crumbs on top finish it all off nicely with a cheesy crispy topping!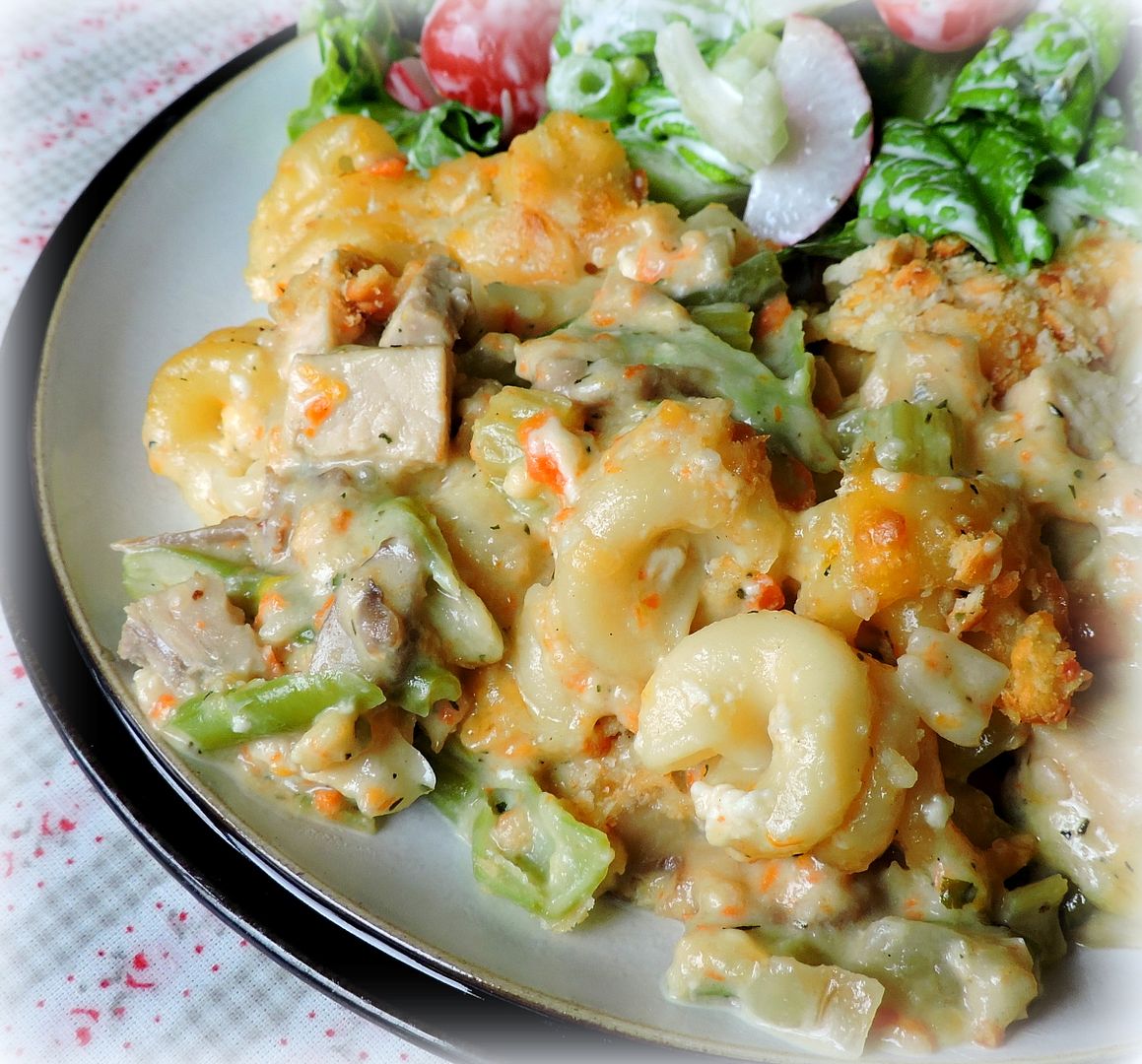 A nice tossed salad on the side, and you have a delicious meal that everyone will enjoy and nobody will care if it is leftovers or not! I guarantee!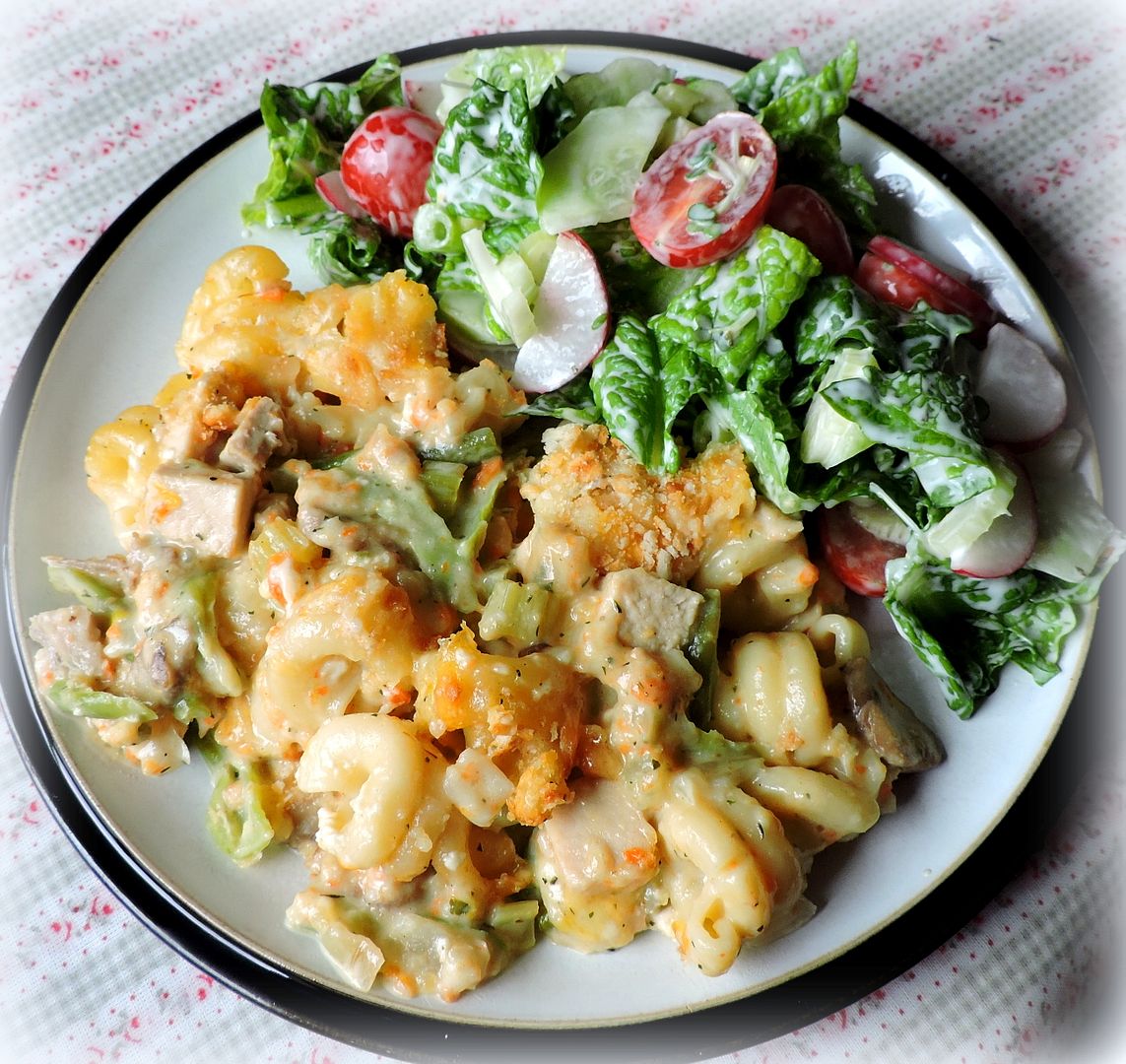 *Leftover Meat Escallop*
Serves about 4
1 TBS olive oil
2 cups cooked meat, cut into cubes
1 large onion, peeled and chopped
2 stalks celery, trimmed and chopped
a handful of mushrooms, sliced
(I used frozen, so about 1/2 cup altogether)
1 TBS chicken stock powder
1/2 tsp summer savoury (can use thyme and marjoram)
2 TBS flour
12 fluid ounces boiling water
4 fluid ounces cream
a quantity of leftover cooked vegetables (About 1 cup, I used green beans and carrots)
3 cups cooked pasta
1 cup crushed cracker crumbs mixed with 1/2 cup grated cheese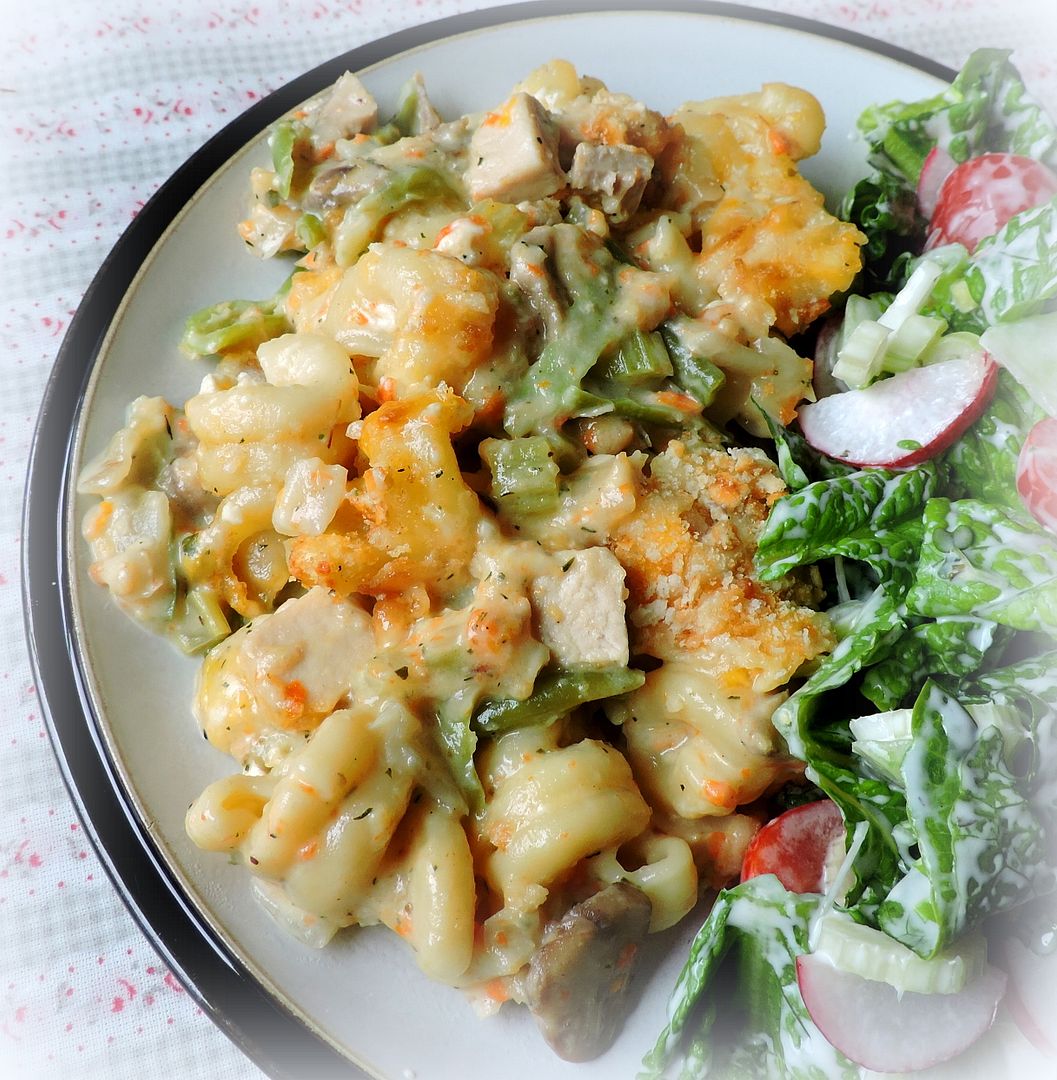 Preheat the oven to 180*C/350*F/ gas mark 4. Butter a 2 litre casserole dish. Set aside.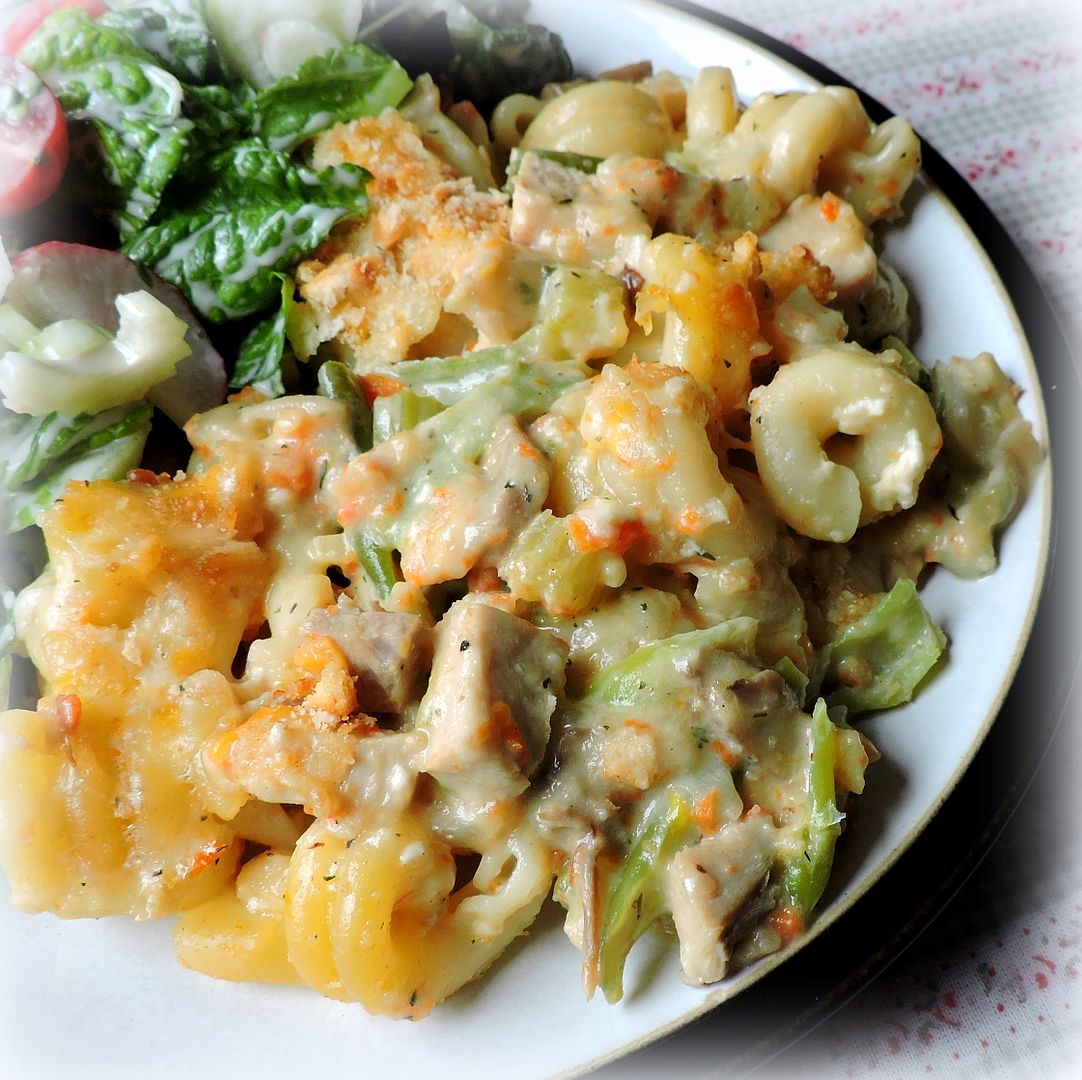 Heat the oil in a large skillet. Add the onions and celery. Cook, stirring frequently over medium heat, until they begin to soften. Stir in the mushrooms and continue to cook until they are thawed or soften. Stir in the meat and cook until it all begins to brown little bit. Sprinkle with the herbs, stock powder and flour. Whisk in the boiling water. Cook and stir over medium heat until the mixture comes to the boil and starts to thicken. Whisk in the cream. Stir in the cooked pasta and vegetables. Pour into the baking dish. Smoothe the top. You should be able to see the sauce through the pasta. If you can't add a touch of milk, or a bit more cream, stirring it in.
Mix together the crushed cracker crumbs and cheese. Sprinkle evenly over top. Cover tightly with some foil. Place onto a baking tray and bake in the preheated oven for about 45 minutes, uncovering to crisp up the top for the last 10 to 15 minutes. Serve hot.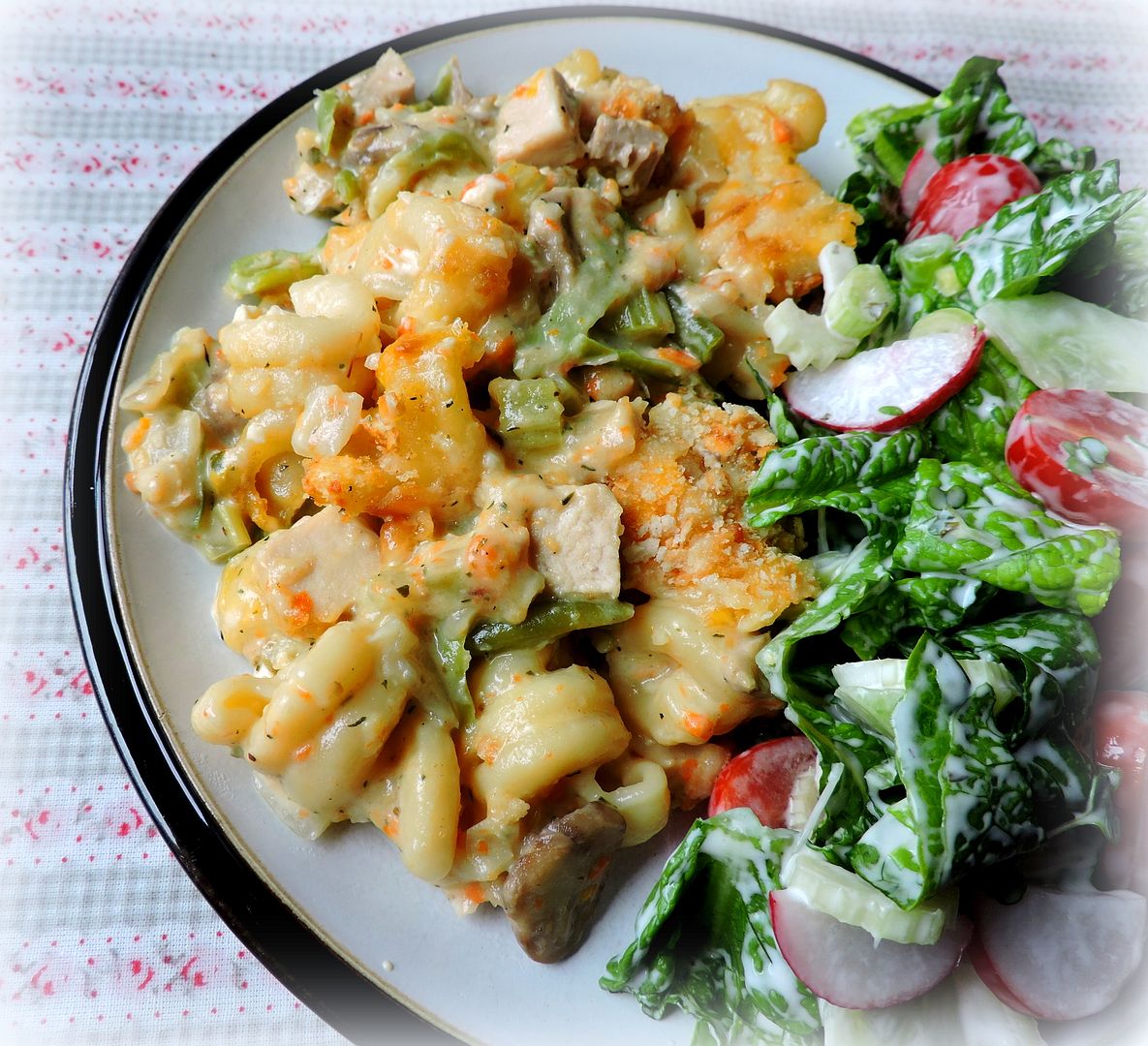 I hope you will give it a go! Bon Appetit!