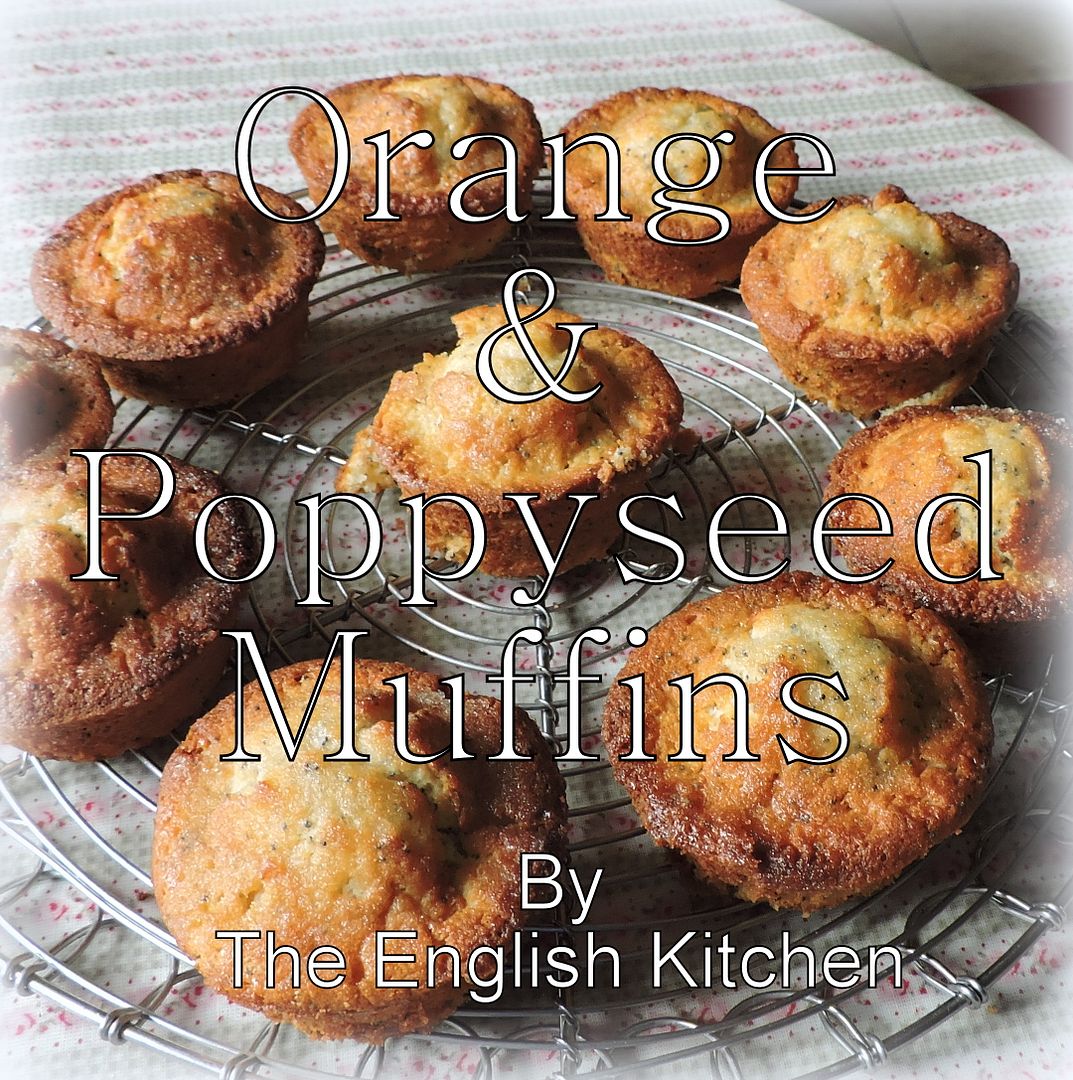 I am not sure what it is about poppyseeds, but I love anything with poppyseeds in them. When I lived out West we used to be able to buy the best poppyseed sweet buns at the grocery store bakery in Medicine Hat. They were to die for! I have been craving them ever since! I will have to find myself a recipe one day and make my own. These muffins are not quite buns, but they are quite delicious in a different sort of way!
They really are fabulous muffins, with a lovely orange flavour. There is a whole TBS of orange zest in them. This really gives them a nice bright flavour!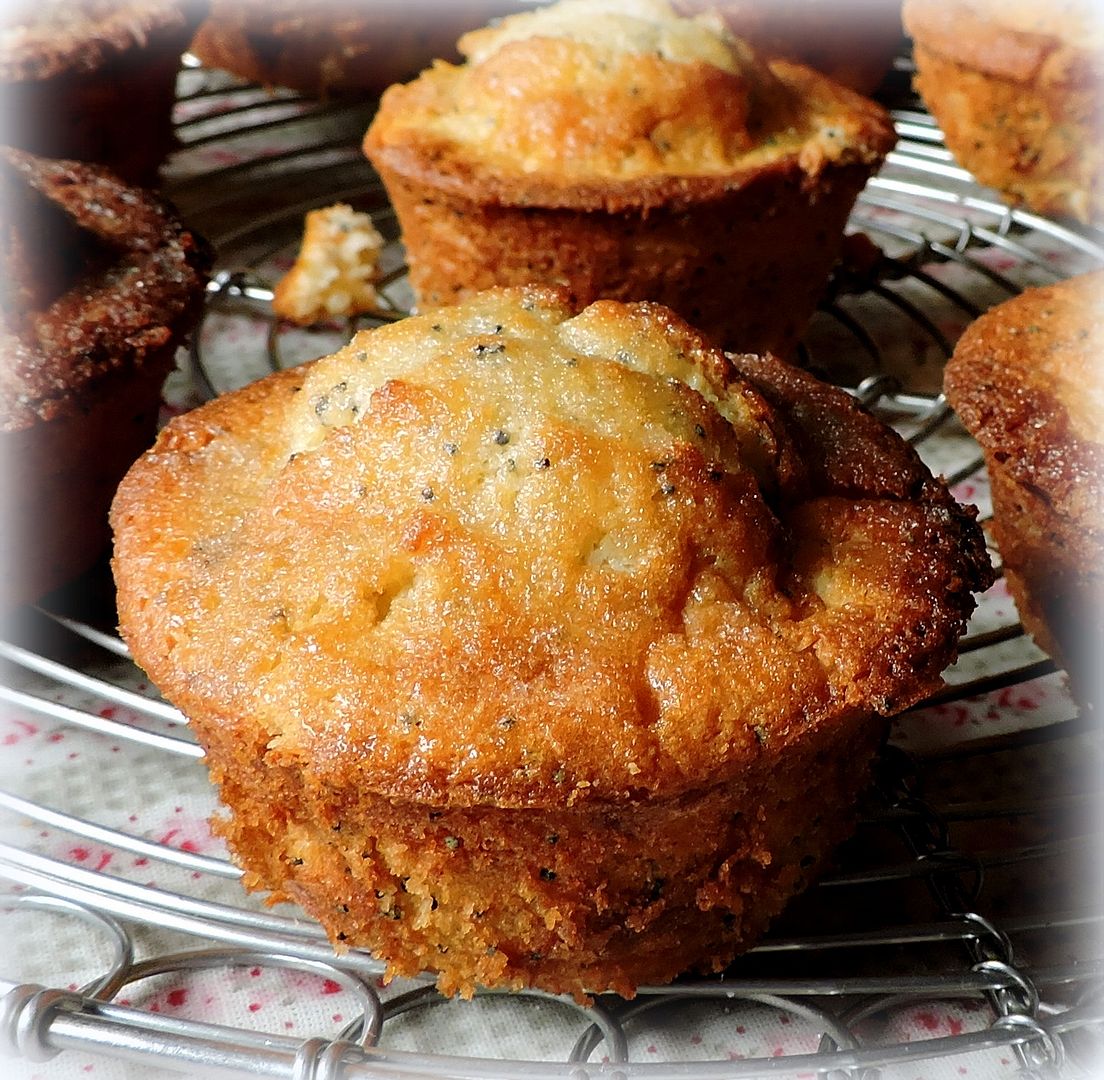 I like to add an orange glaze to brush on the hot muffins which adds an additional level of orange flavours and some moistness. It's optional though so you can certainly leave it off if you wish and the muffins will still be great!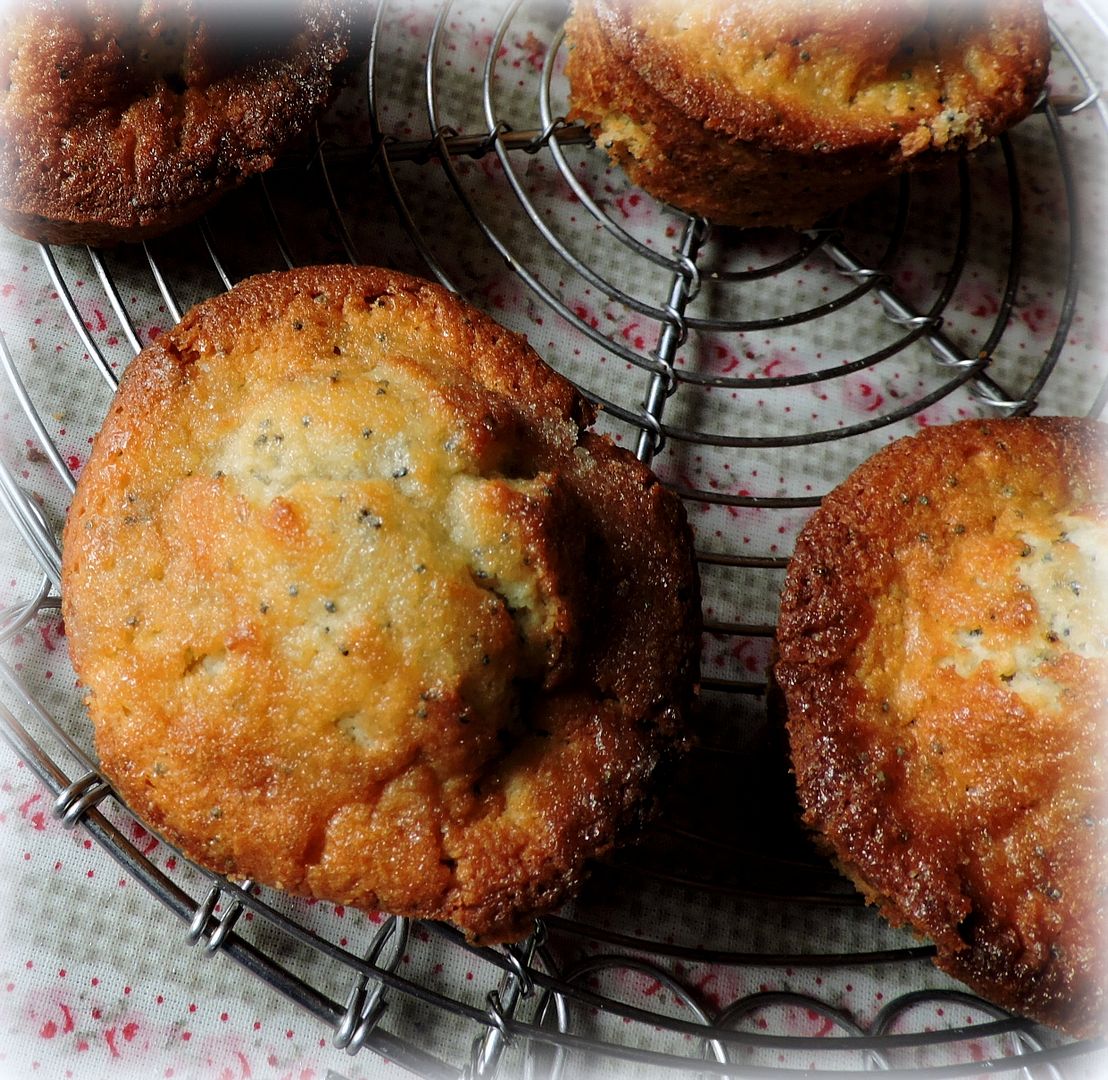 The poppy seeds add a bit of colour and crunch! Nice, nice!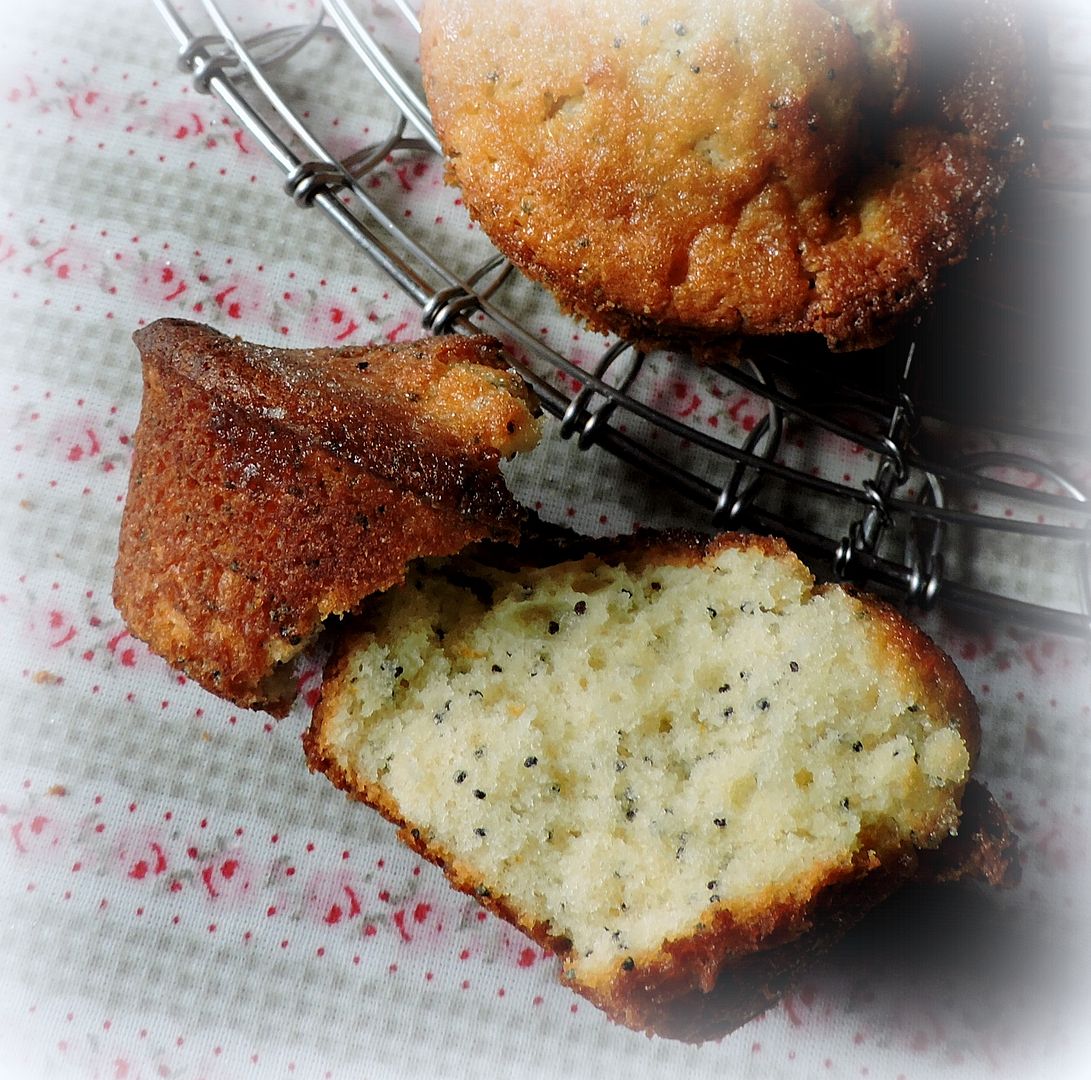 They have a beautiful texture. Nice and light! Not heavy in the least. Just like little puffs of air. I hope you will give them a go! You won't be sorry!
*Orange Poppyseed Muffins*
Makes 9 muffins
These have a lovely fresh flavour and I love the crunch of the poppyseeds. I have added an additional orange sugar glaze that you can brush on while they are still warm. You can also do these with lemon or tangerine zest instead.
175g of plain flour (1 1/4 cup)
1 1/4 tsp baking powder
1/2 tsp baking soda
1/4 tsp salt
120g butter, room temperature (1/2 cup)
144g of caster sugar (3/4 cup)
2 large free range eggs, separated
1 TBS freshly grated orange zest
1 tsp vanilla
120ml of buttermilk (1/2 cup)
2 TBS poppyseeds
For the optional glaze:
65g caster sugar (1/3 cup)
2 TBS orange juice
Preheat the oven to 200*C.400*F. gas mark 6. Butter a muffin tin really well which has 3 by 1 1/2 inch holes. Set aside.
Sift together the flour, baking powder, soda and salt. Set aside.
Cream the butter and sugar together until light and fluffy. Beat in the egg yolks, one at a time. Beat in the fruit zest and vanilla. Add the dry ingredients alternately to the creamed mixture, with the buttermilk, beginning and ending with the dry. Stir in the poppy seeds.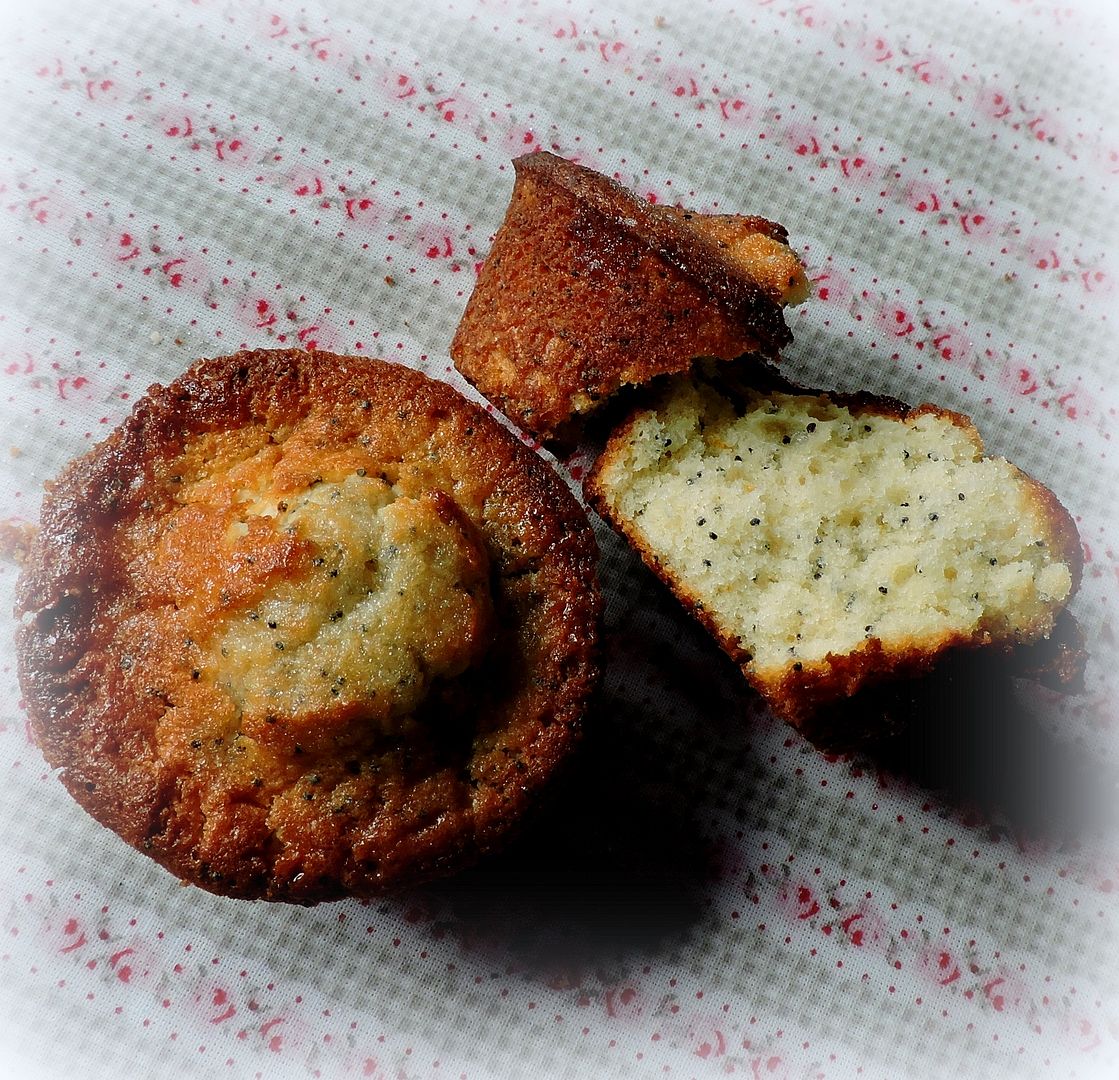 Beat the egg whiles until soft peaks form. Fold them into the batter. Divide equally amongst the prepared muffin cups.
Bake for 20 minutes, until well risen and a toothpicket inserted in the centre of one comes out clean.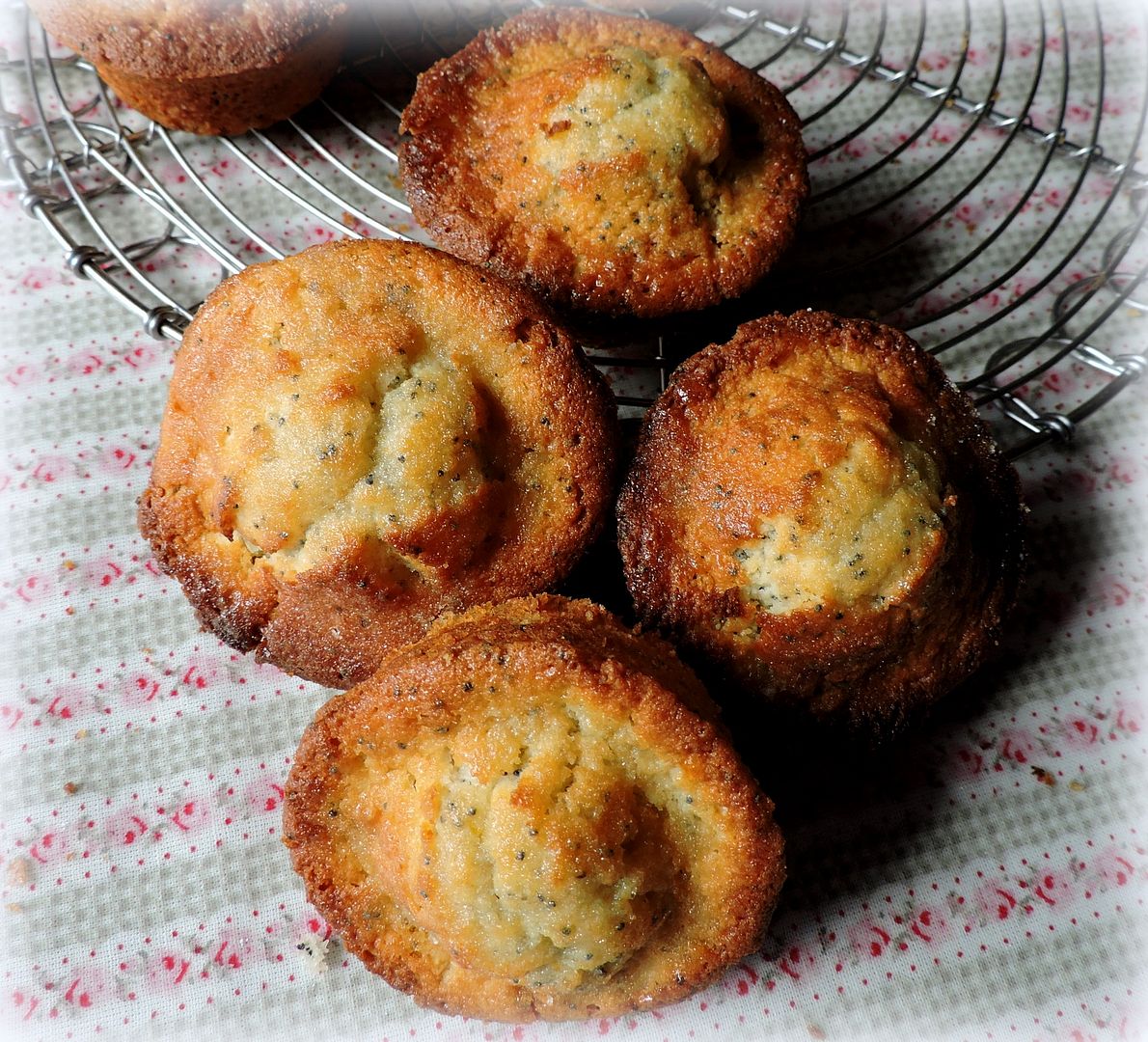 Put the sugar and orange juice for the optional glaze in a small boil. Heat in a microwave for about 30 seconds to melt the sugar. Brush over the hot muffins while they are still in the tin. Tip out onto a wire rack and cool.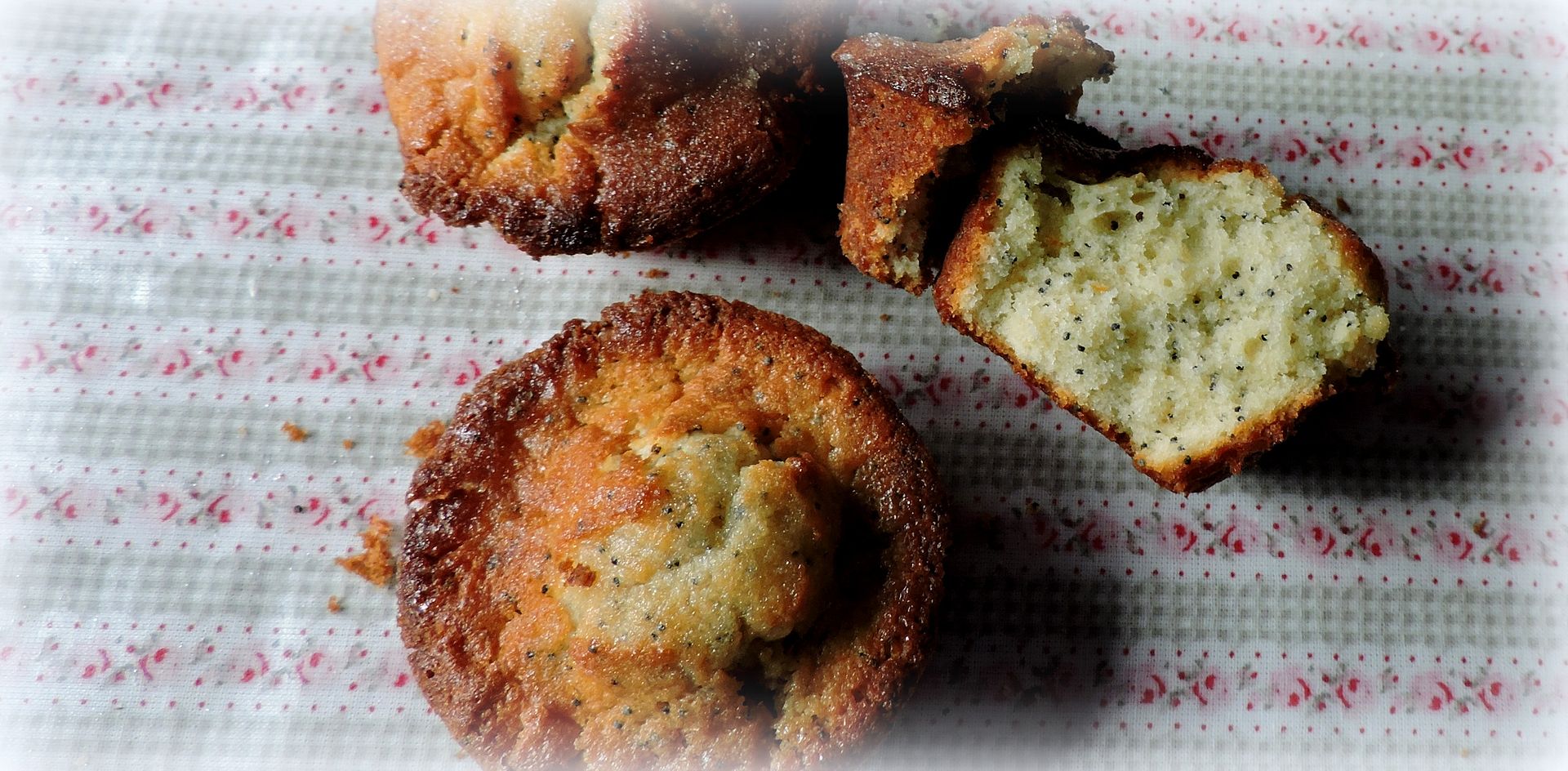 Happy Sunday and Bon Appetit!