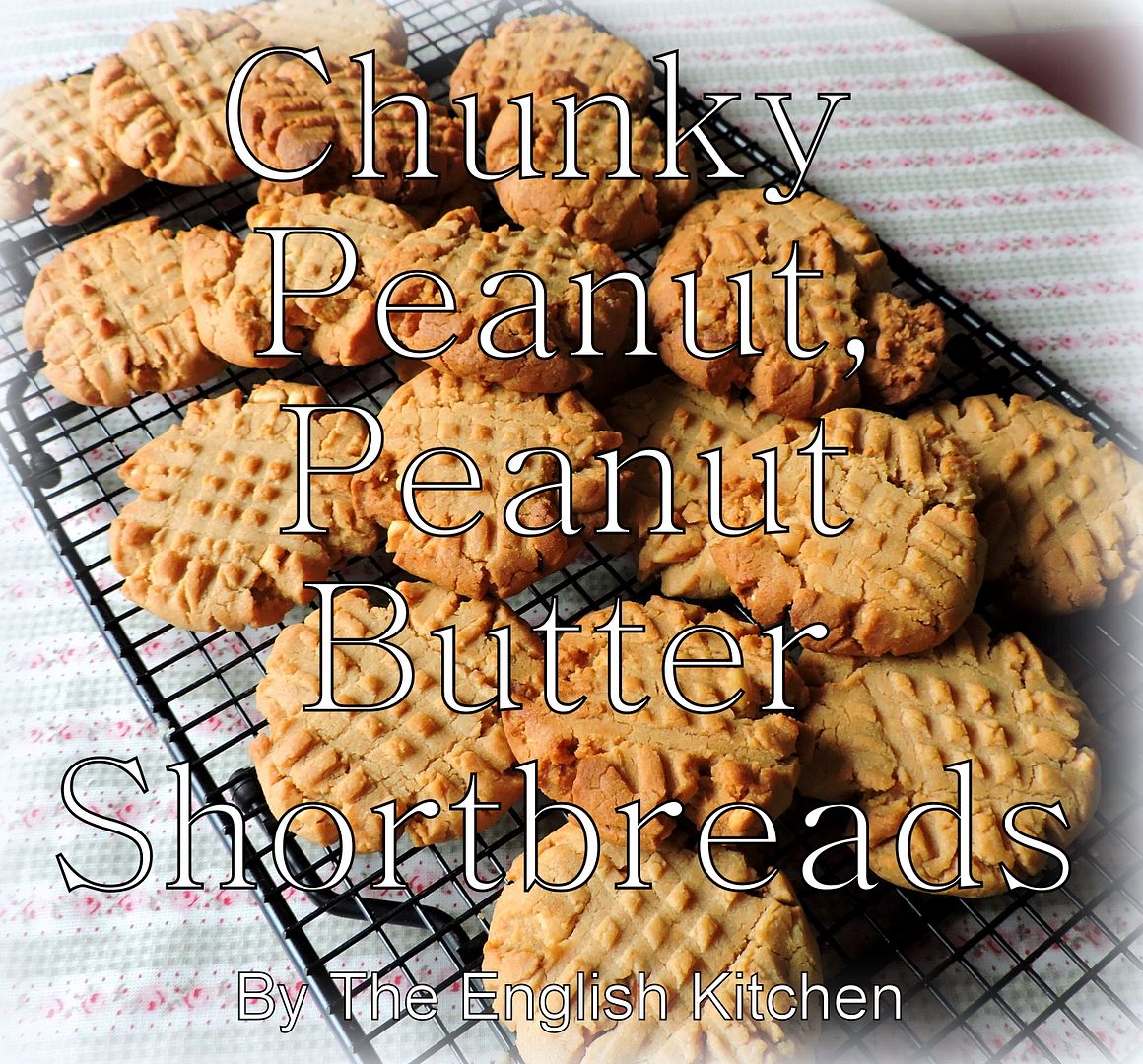 Do you love shortbread biscuits as much as I love shortbread biscuits? Who doesn't! I think that shortbread biscuits have to be just about everyone's favourite cookie! I make whipped ones every Christmas which are as simple as beating them together and dropping them on a baking sheet. I make rolled and cut outs in a variety of flavours.
All are gorgeous. When I saw this recipe for Peanut Butter ones, I knew I just had to bake them. Peanut Butter and shortbreads . . . two of my favourite things together in one!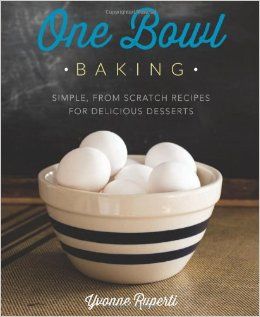 I adapted the recipe from one of my favourite baking books, One Bowl Baking by Yvonne Ruperti. If you don't have it, you should. It's a fabulous baking book. Everything I have ever baked from it has been a winner!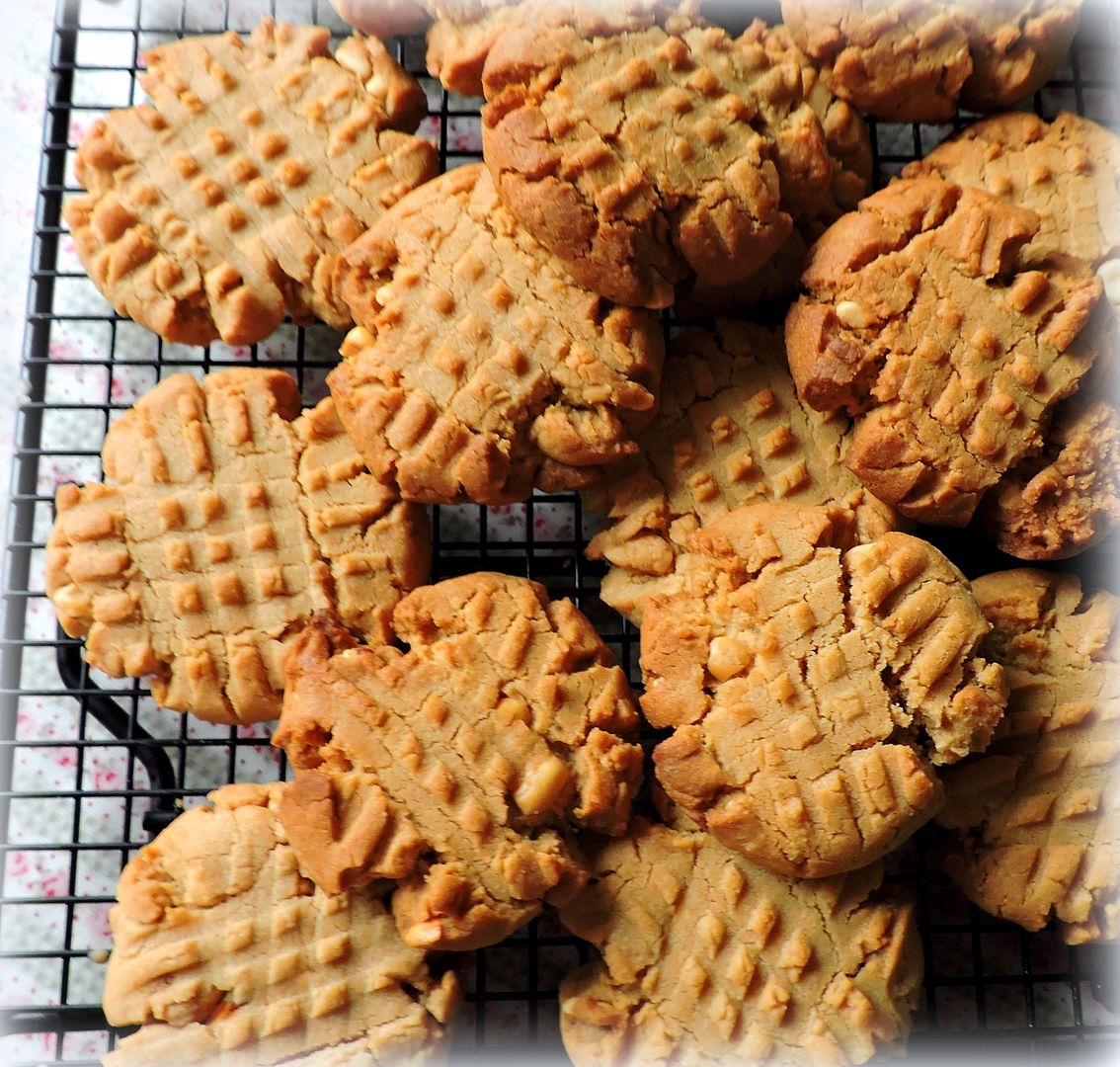 These are lovely shortbreads. The smell of peanut butter which fills the air when they are baking is enough to get your tastebuds tingling in overtime!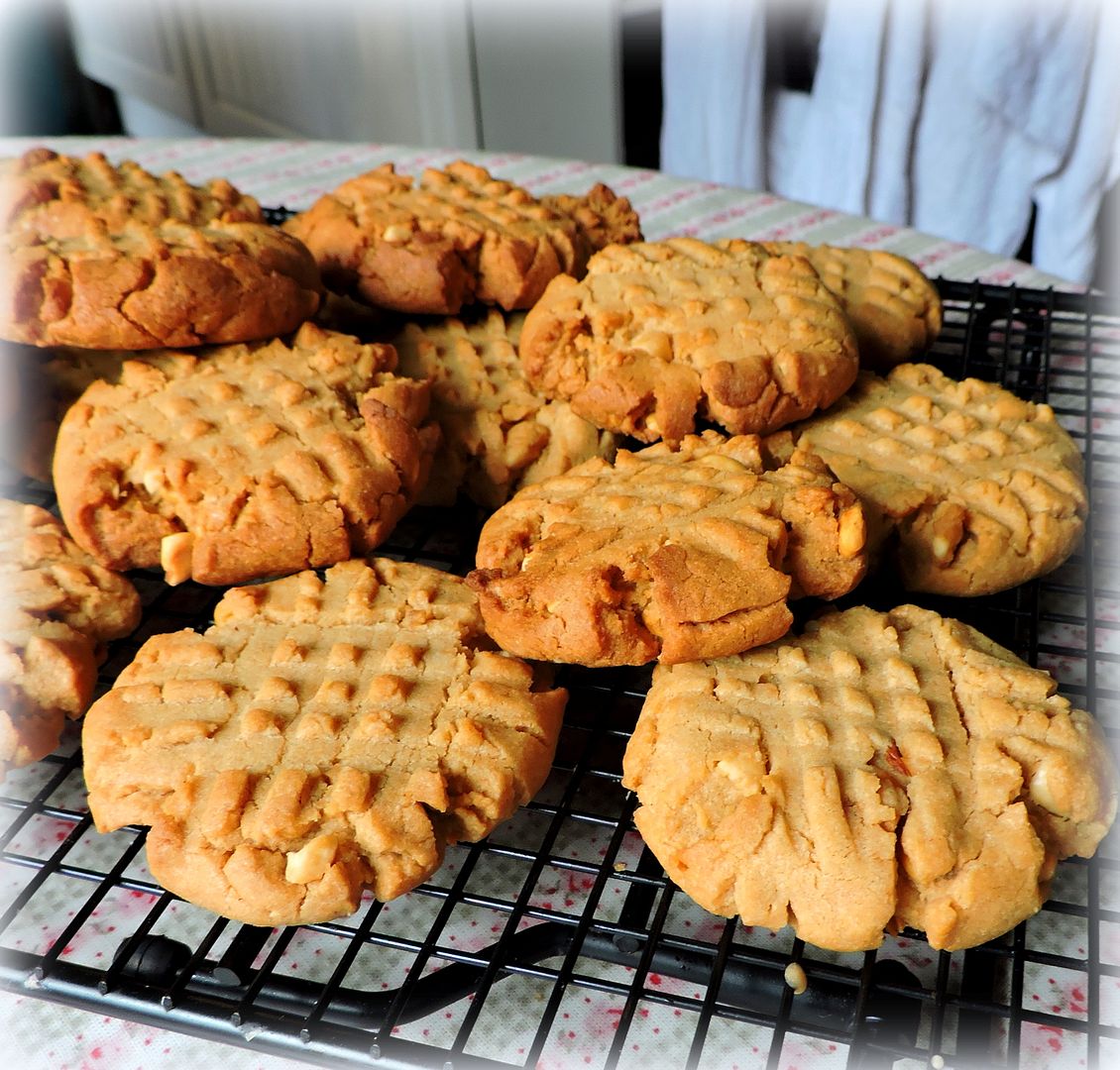 With the cross-hatching they look very similar to other peanut butter cookies, but that is where every similarity ends.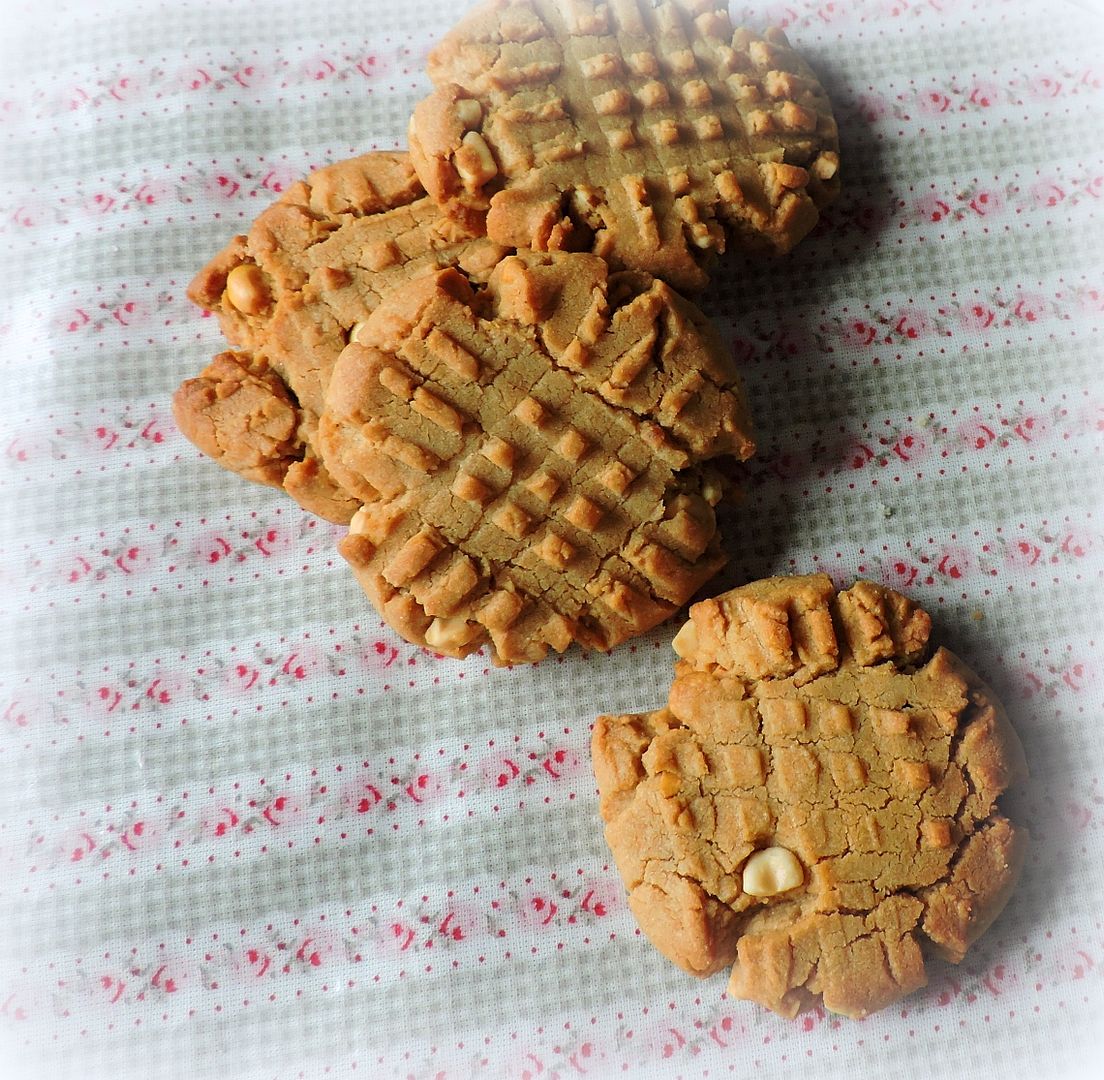 These are short and crumbly . . . and not too sweet. Everything a perfect shortbread biscuit should be.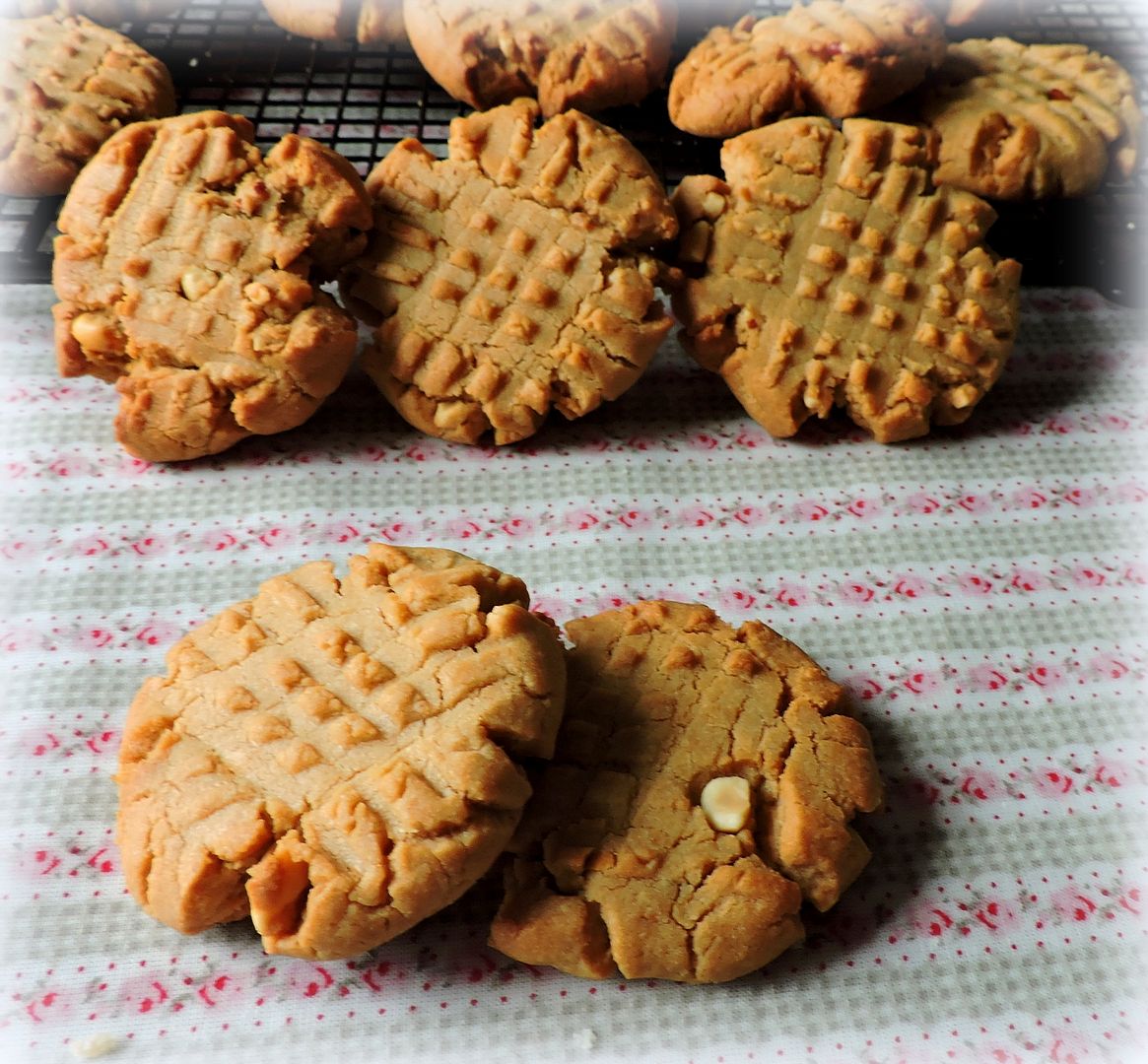 Filled with lots of lovely chopped peanuts, I would go so far as to call them moreish. They are not chewy, or crisp . . . just short and deliciously buttery peanut buttery crumbly.
They positively beg to be enjoyed with a nice hot drink. These are grownup peanut butter biscuits, that bring out the child in you.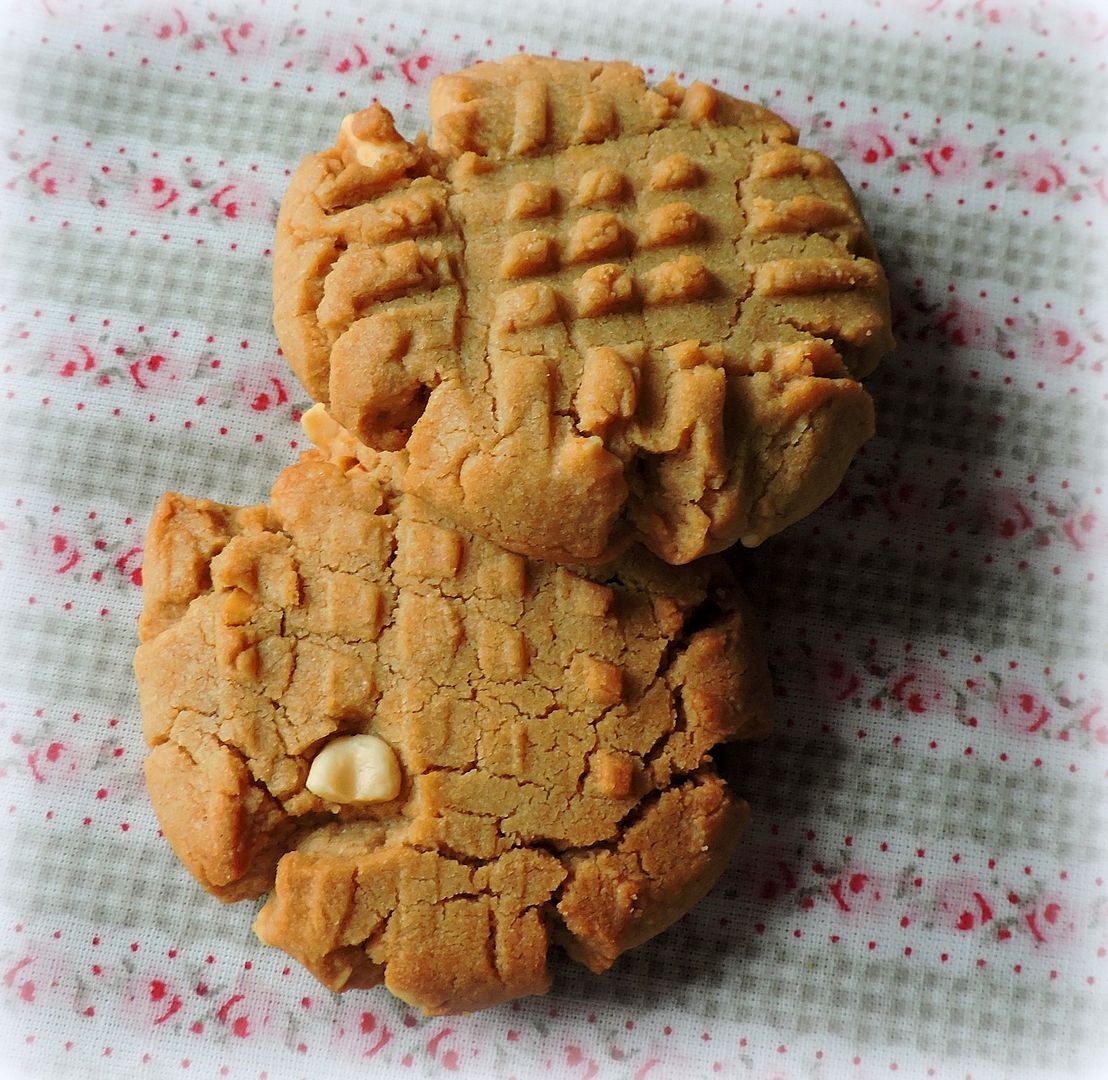 *Chunky Peanut Peanut Butter Shortbreads*
Makes 2 dozen
Short and crumbly, milk dunking cookies. You are going to love these!
85g butter, softened (6 TBS)
130g soft light brown sugar (2/3 cup packed)
50g granulated sugar (1/4 cup)
1/2 tsp salt
340g creamy peanut butter (1 1/3 cups)
1 large free range egg
1 large free range egg yolk
1 tsp vanilla extract
215g plain flour (1 1/2 cups)
1/2 tsp bicarbonate of soda (baking soda)
70g chopped peanuts (1/2 cup)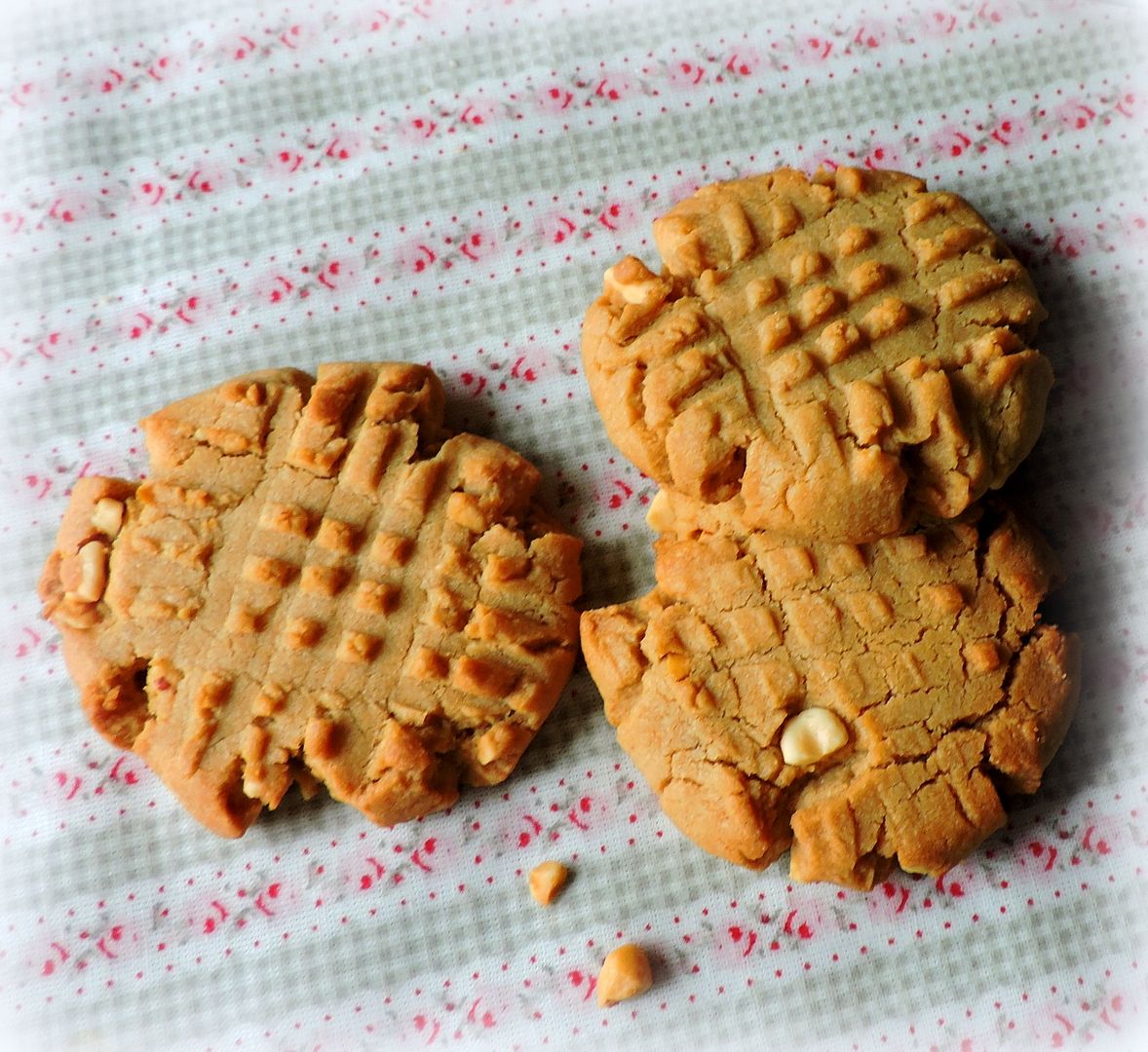 Preheat the oven to 180*C/350*F/ gas mark 4. Line two large baking sheets with baking paper.
Cream together the butter and both sugars until light and fluffy. Beat in the salt and peanut butter, followed by the egg, egg yolk and vanilla. Stir in the soda and flour to combine. Stir in the peanuts.
Divide the dough into 24 equal pieces, and roll into balls. Place evenly spaced on the baking sheets. Using a fork, cross hatch into each cookie, pressing them down to about 1 inch thick.
Bake for 12 to 14 minutes, rotating the pans halfway through the cooking time, until golden brown and set.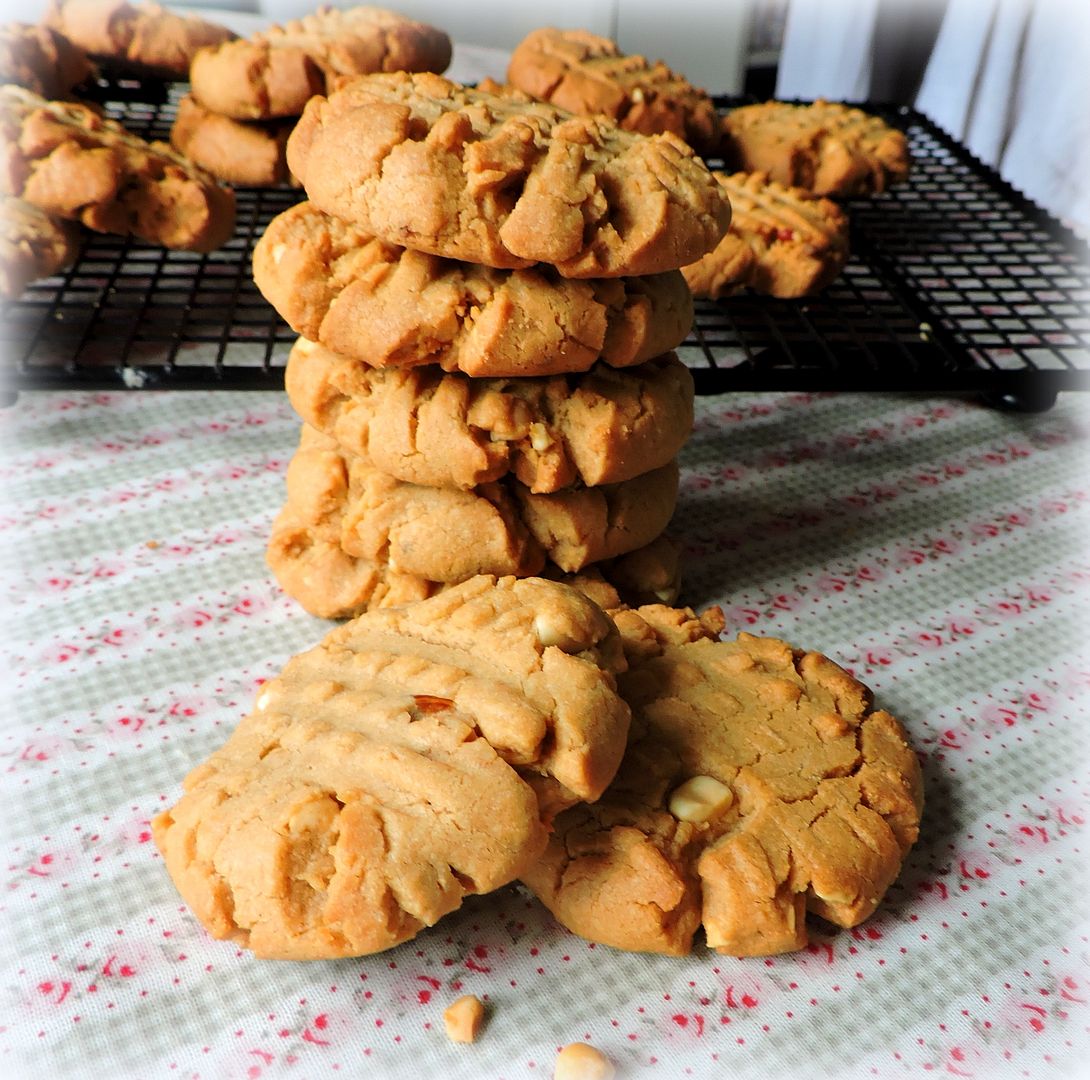 Let cool on the pans for about 5 minutes before scooping out onto a wire rack to finish cooling. Store in an airtight container.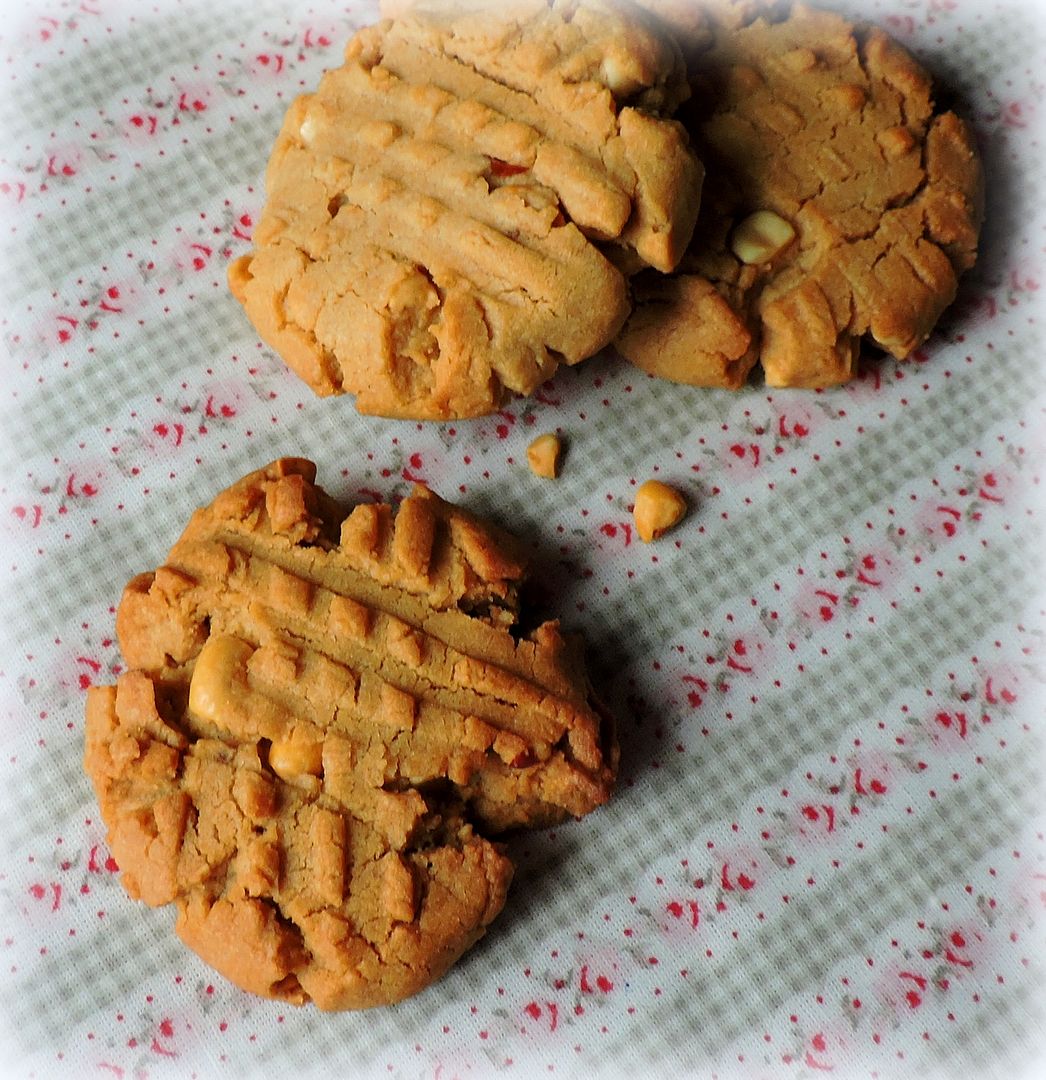 If you are fond of shortbreads and like peanut butter, you will quite simply adore these lovely biscuits. In fact . . . I might go so far as to say you will feel like you have died and gone to heaven. Bon Appetite!