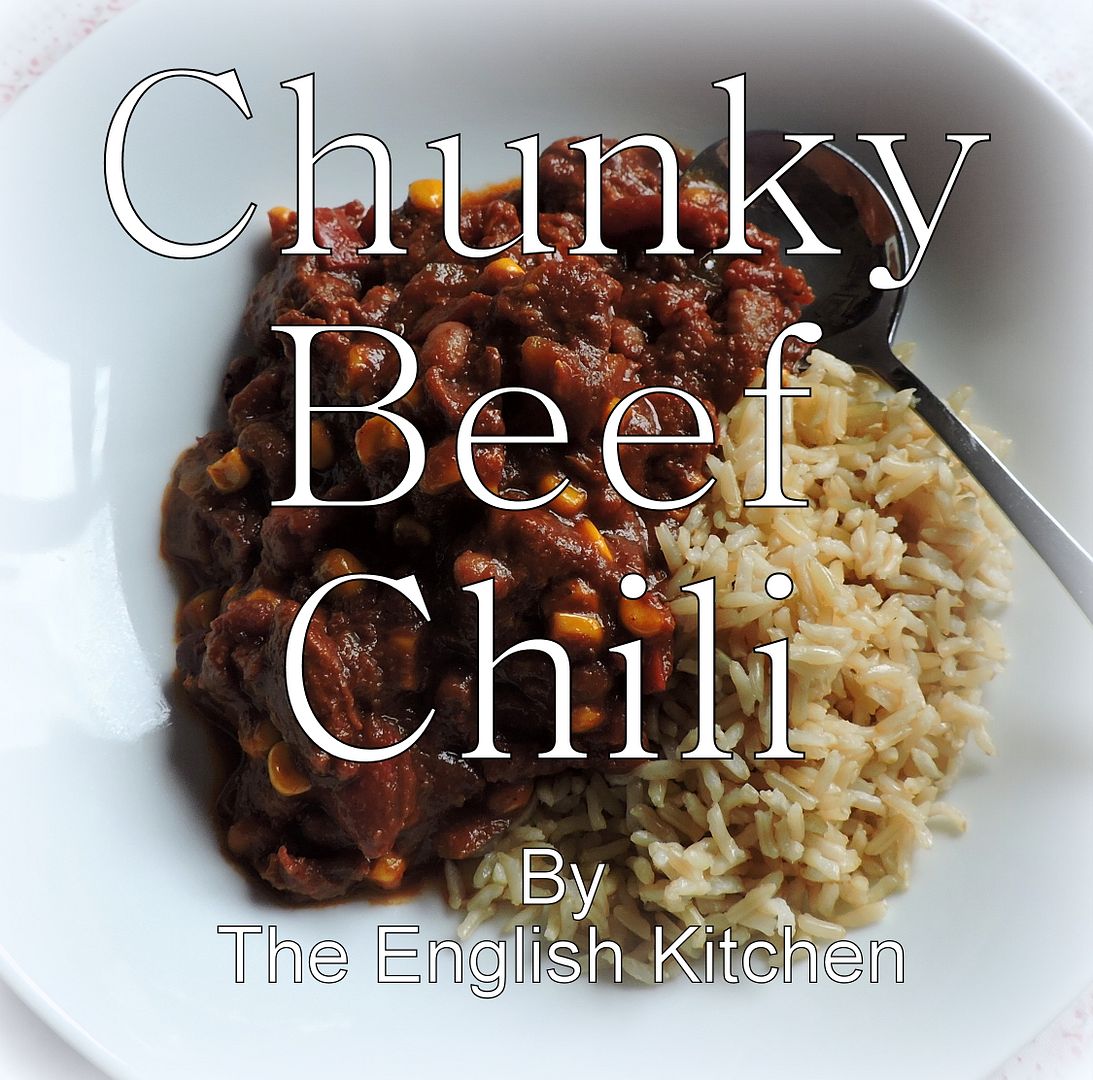 This is a really delicious chilli that you can make either in the slow cooker or on top of the stove. It works well either way, so in the summer when it's hot out, I do it in the slow cooker, and in the cooler months when I don't mind a bit of heat in the kitchen, I do it on the stove! It's hearty and delicious and actually very healthy!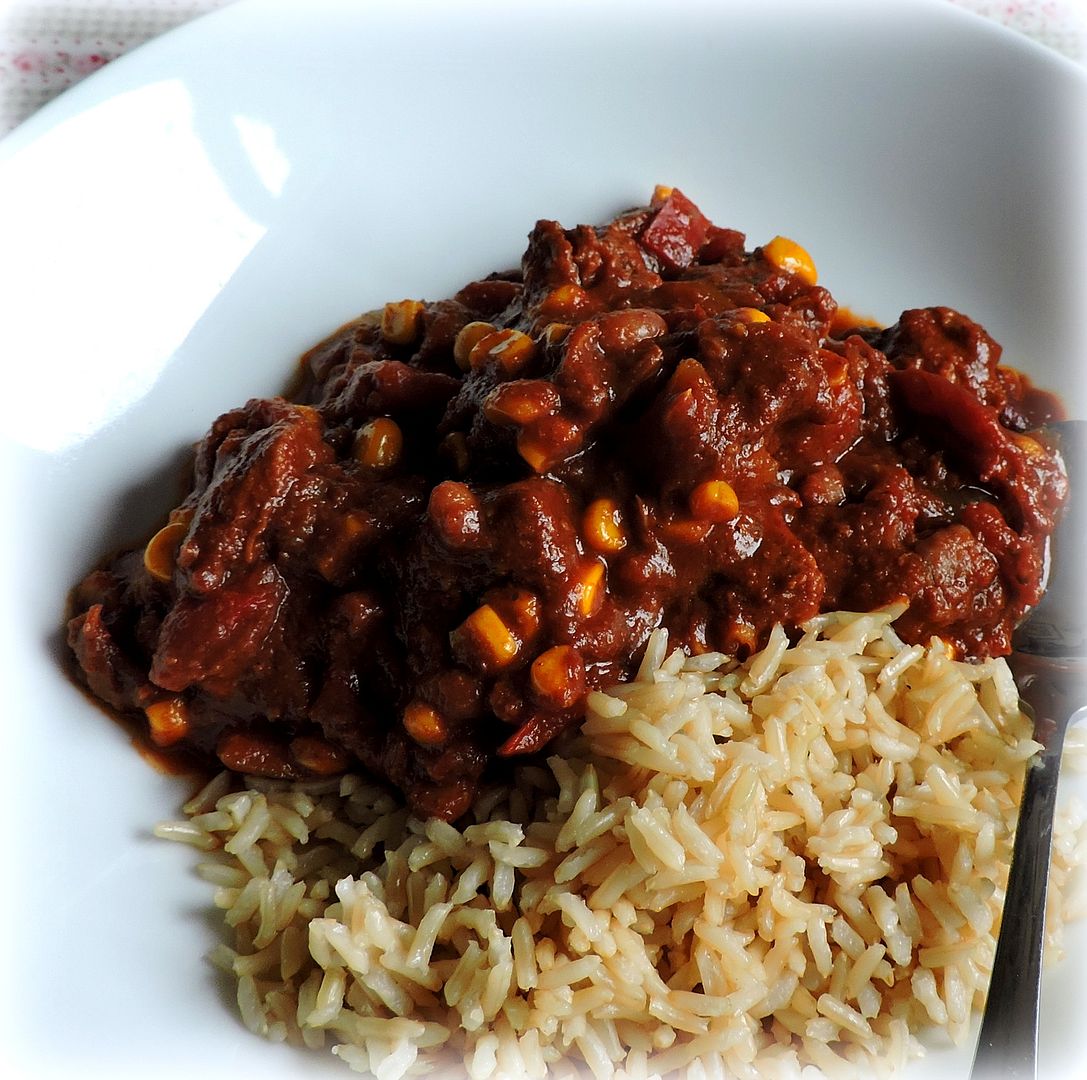 To cut my meat in a finer dice, I usually chop it in small batched in the food processor, but you could get your butcher to put it through a large holed mincer if you ask him really nicely.
There is a secret ingredient in this healthy dish which adds an authentic and interesting flavour to the chilli which will have your family mmm-ing all over the place. A tiny bit of dark (90 - 100%) dark chocolate. You can leave it out if you want, but I think you should try it with the chocolate in first.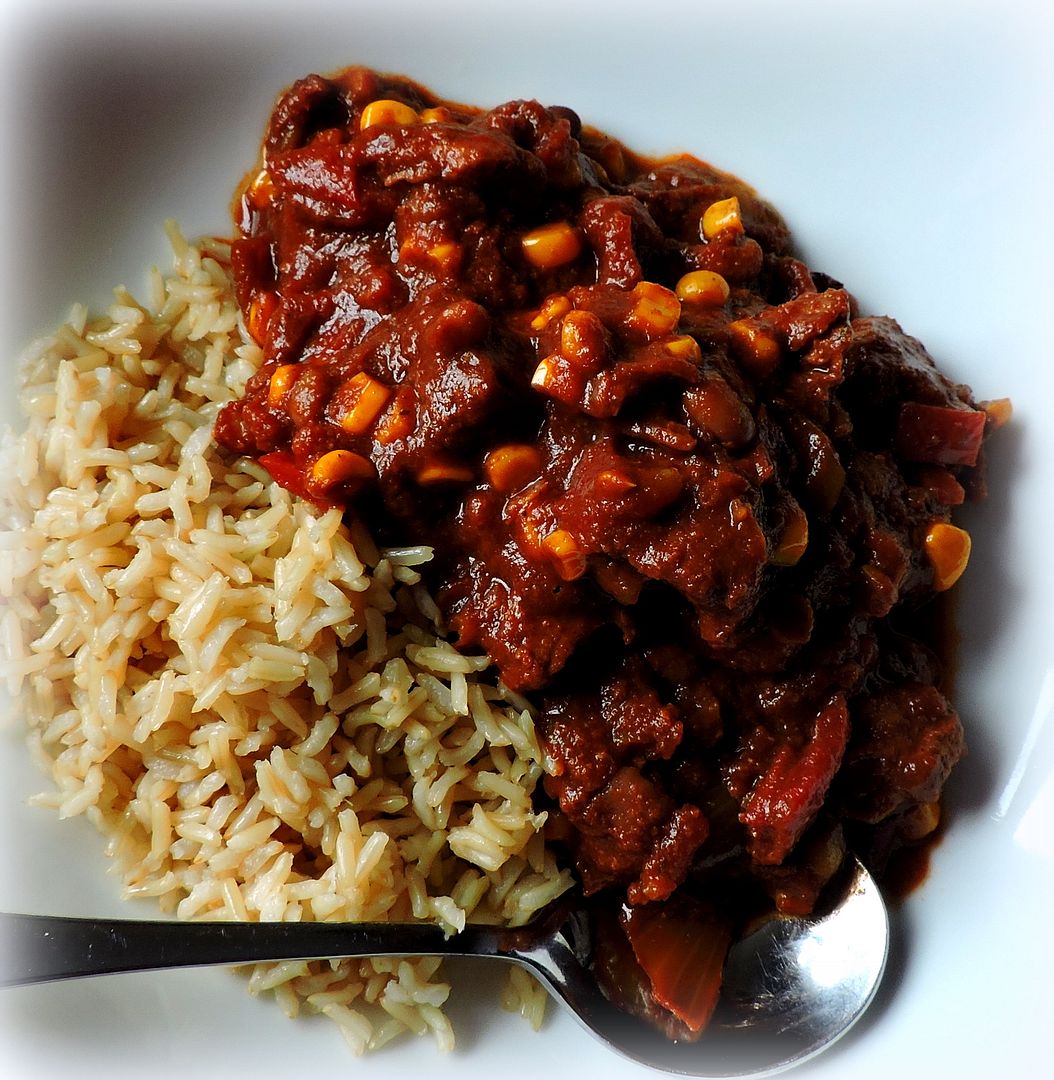 It also gives it a lovely depth of colour. I added a bit more corn to this batch than I usually do, only because I didn't want to have any left in the tin I had opened. This meant I had to pick a lot of it out due to my diverticulitis and inability to process corn, but Todd quite enjoyed it anyways.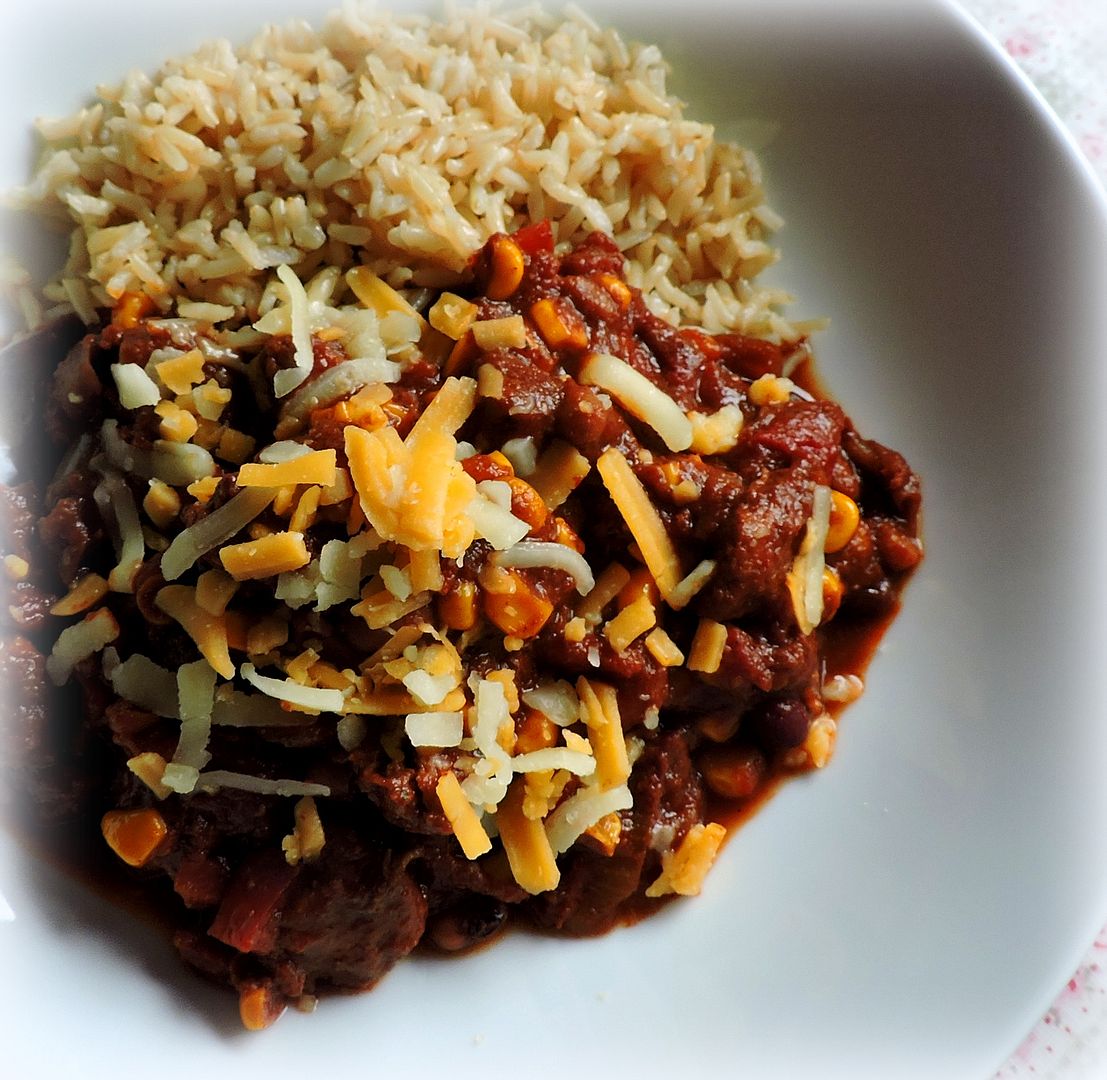 I like a bit of grated cheese on mine. I used the low low Kerry blend. But you can leave it off entirely if you want to be really healthy. A wedge of lime to squeeze over top also goes very well. Just sayin'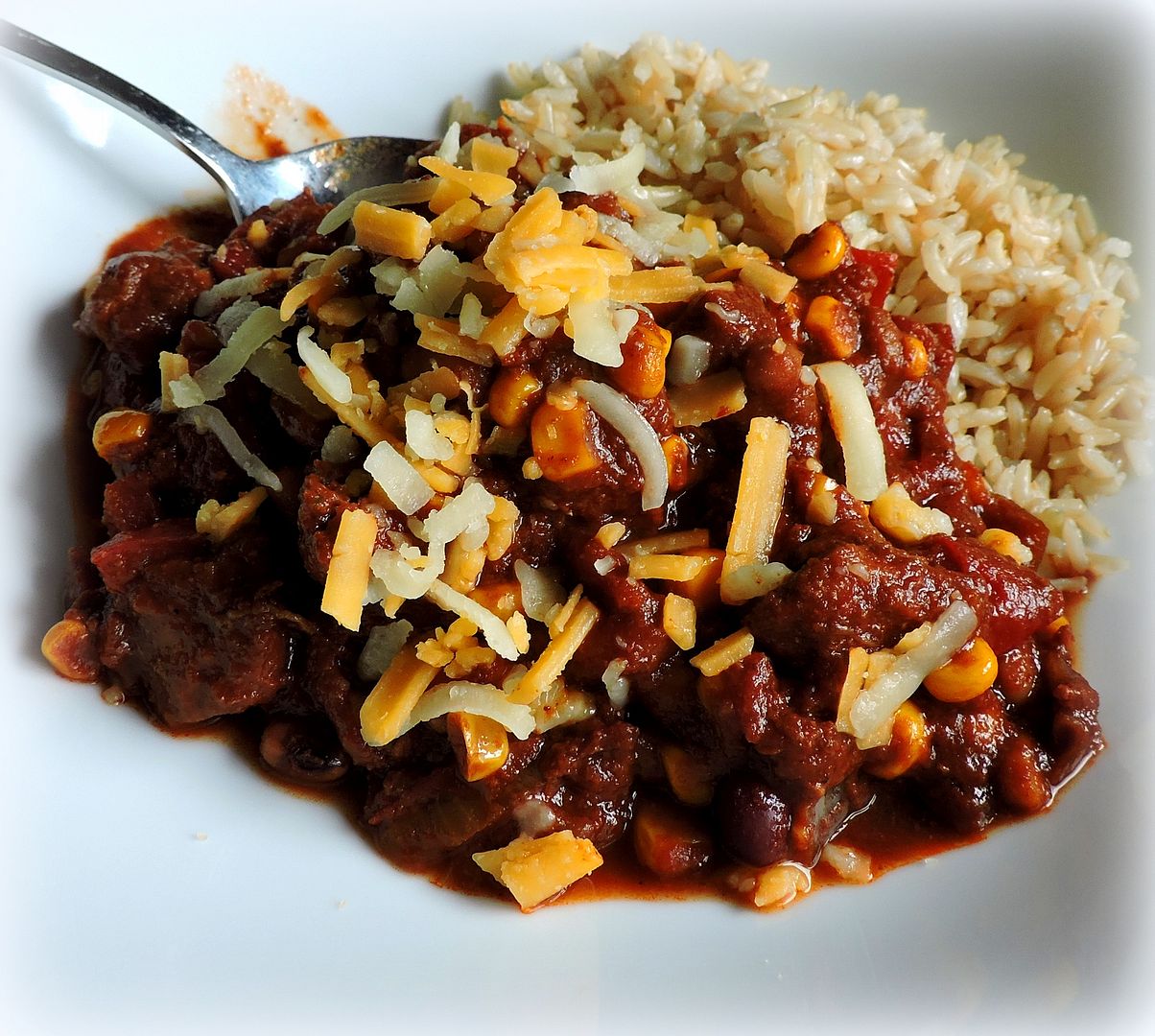 *Chunky Beef Chili*
Serves 4 to 6
You can either cook this delicious and healthy chili in the slow cooker or on top of the stove.
1 1/2 pound lean stewing steak, cut into fine dice
1 large onion, peeled and diced
1 large red pepper, trimmed and diced
2 garlc cloves, peeled and crushed
1 TBS grated fresh gingerroot
1 400g tin of chopped tomatoes (14 ounce)
6 TBS tomato puree
1 stock cube, crumbled
1 tsp ground cumin
1 tsp ground coriander
1/2 tsp chilli powder (hot)
1 400g tin of kidney beans, drained and rinsed (14 ounce)
150g tin of sweet corn, drained (5 ounces)
25g of dark chocolate (1 ounce)
salt and black pepper to taste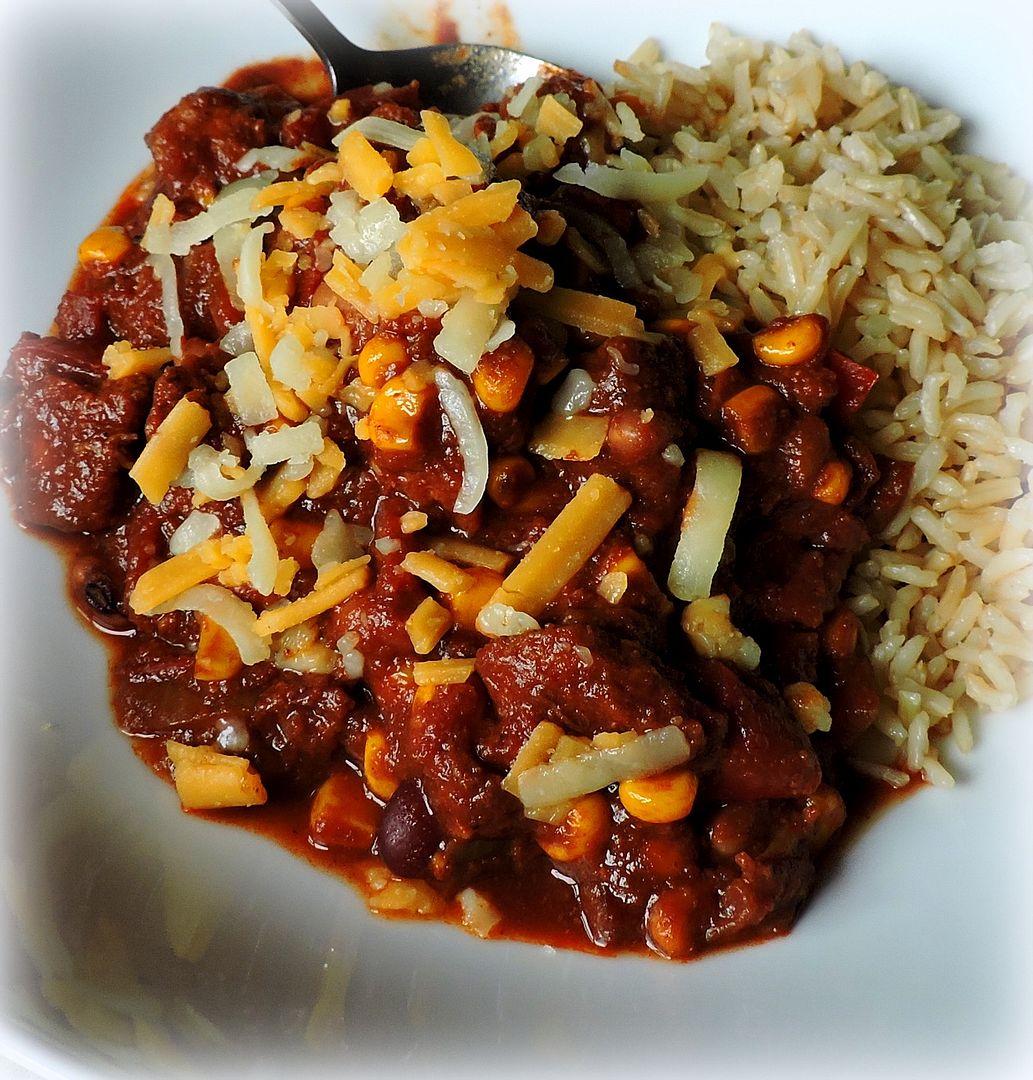 If making in the slow cooker, place all of the ingredients into the slow cooker and cook on medium for 6 to 8 hours. Alternately, put the meat, tomatoes, onons, garlic, gingerroot, tomato puree, and spices into a large saucepan. Add 150ml boiling water (5 fluid ounces) Bring to the boil and then reduce to a slow simmer. Cover and then simmer for 1 hour, very gently over low heat. Add the drained beans and corn and simmer for another half an hour, or until the meat is tender. Stir in the chocolate. Taste and adjust seasoning as desired. Serve hot.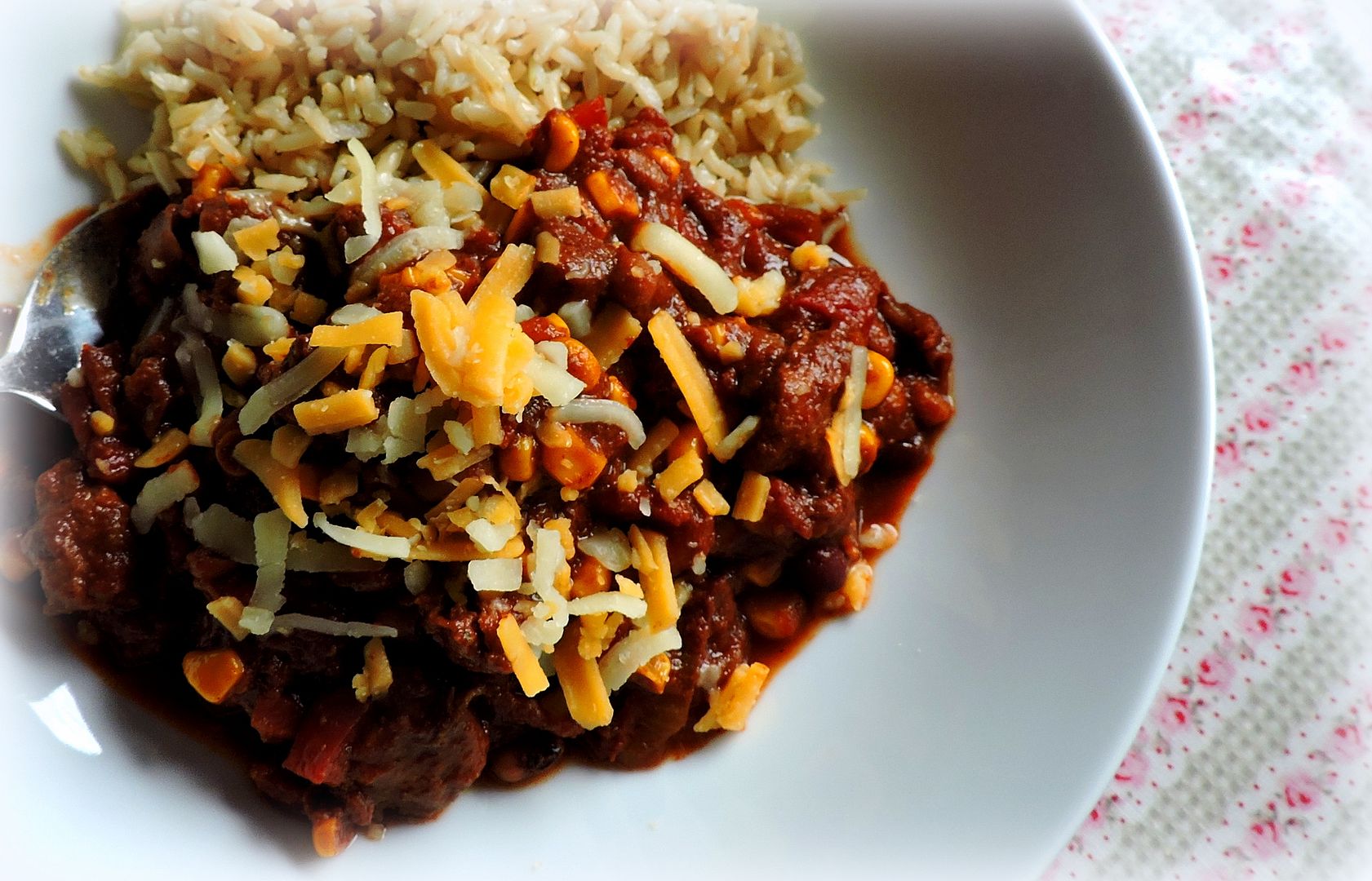 Bon Appetit!