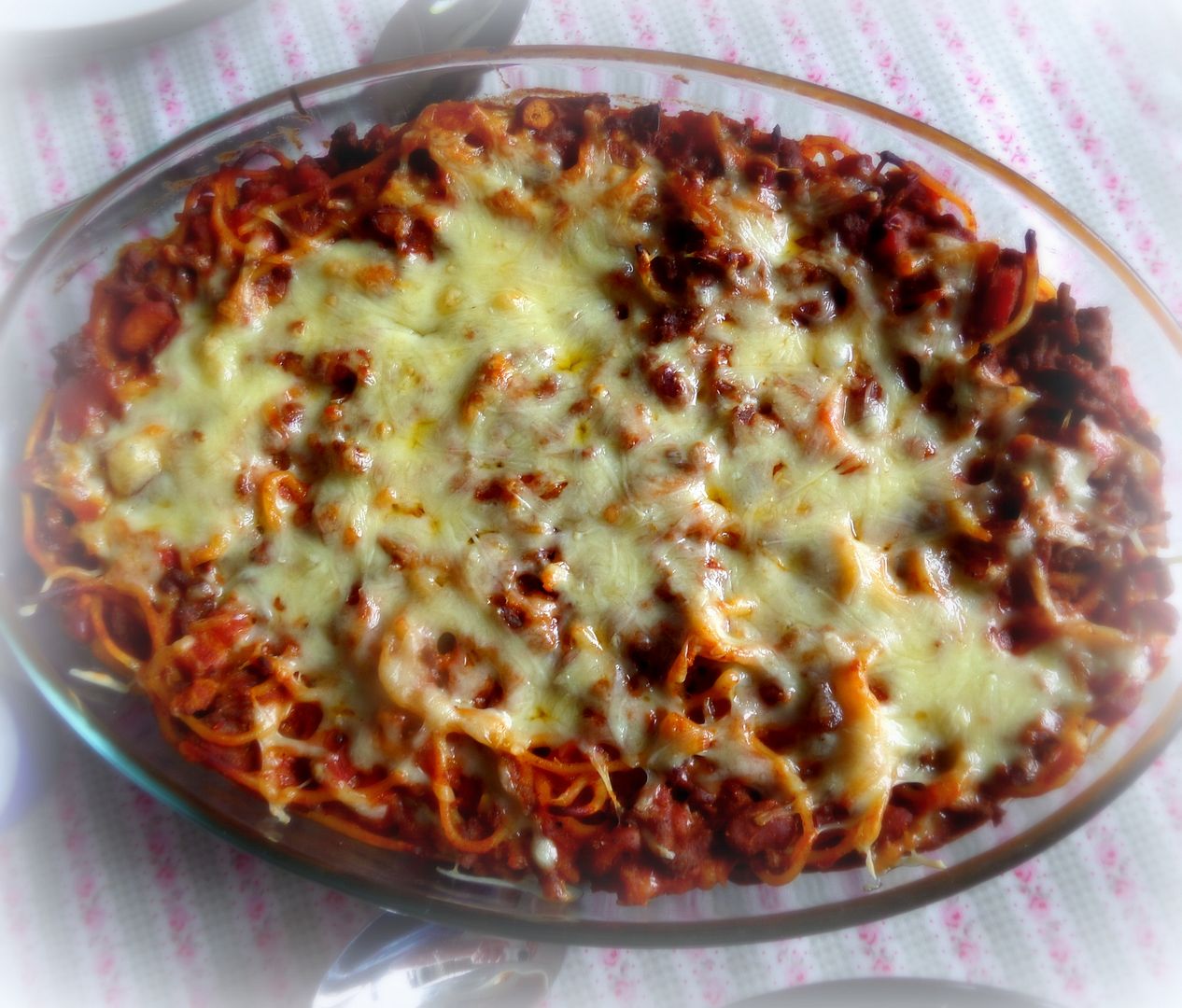 This is a delicious and simple recipe that is very family friendly. It is a fabulous combination of really flavourful beans, ground beef, cheese and spaghett, baked in the oven until the flavours meld into something quite wonderful. I have never met anyone yet that doesn't fall in love with it.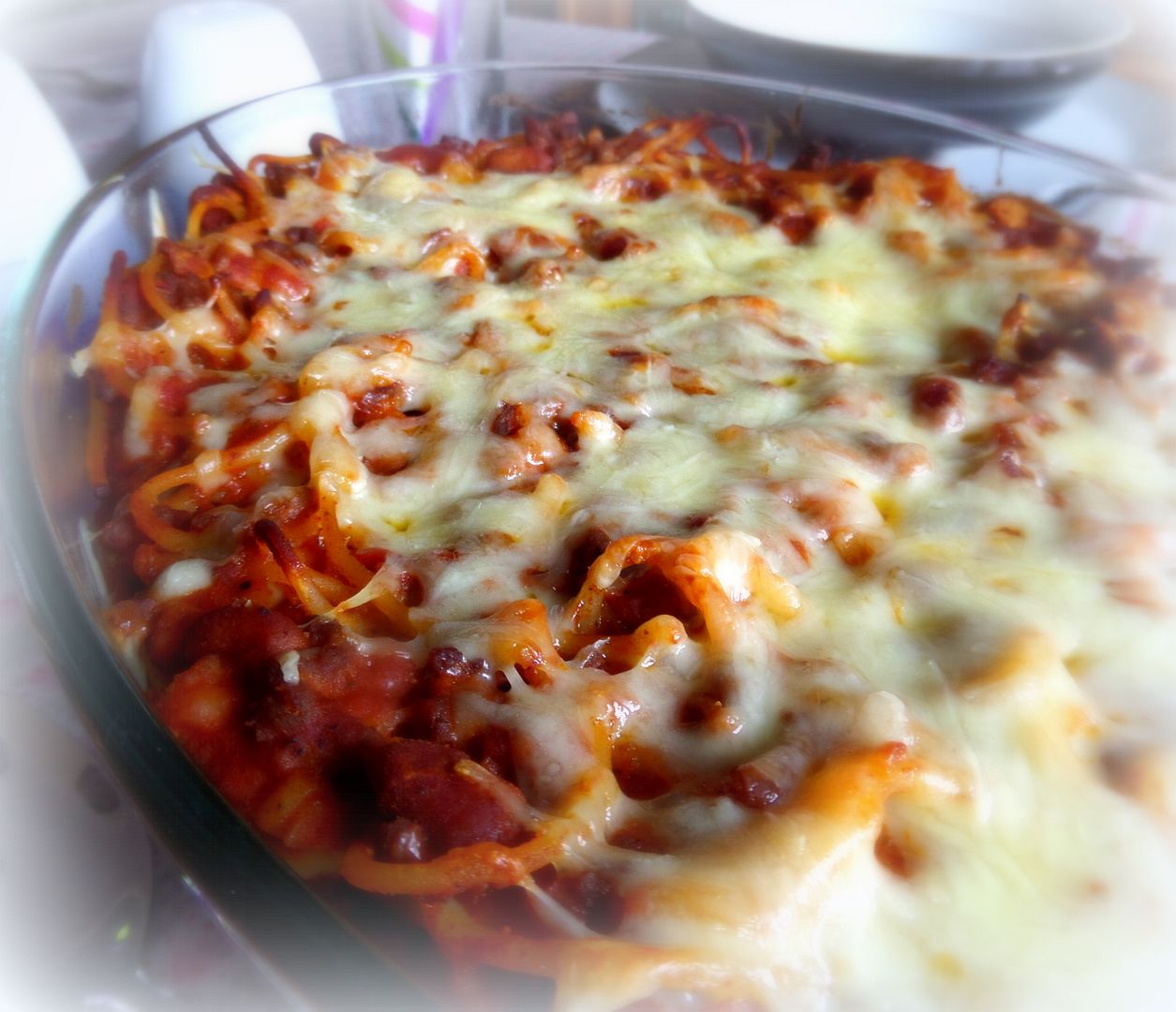 You can make the beans ahead of time to save time on the day that you actually want to put it together. The mixture needs to simmer for about an hour and so I find it actually works better for me to do that the night before I want to use them. Just take them out of the refrigerator on the day you want to use them and bring them to room temperature before proceeding.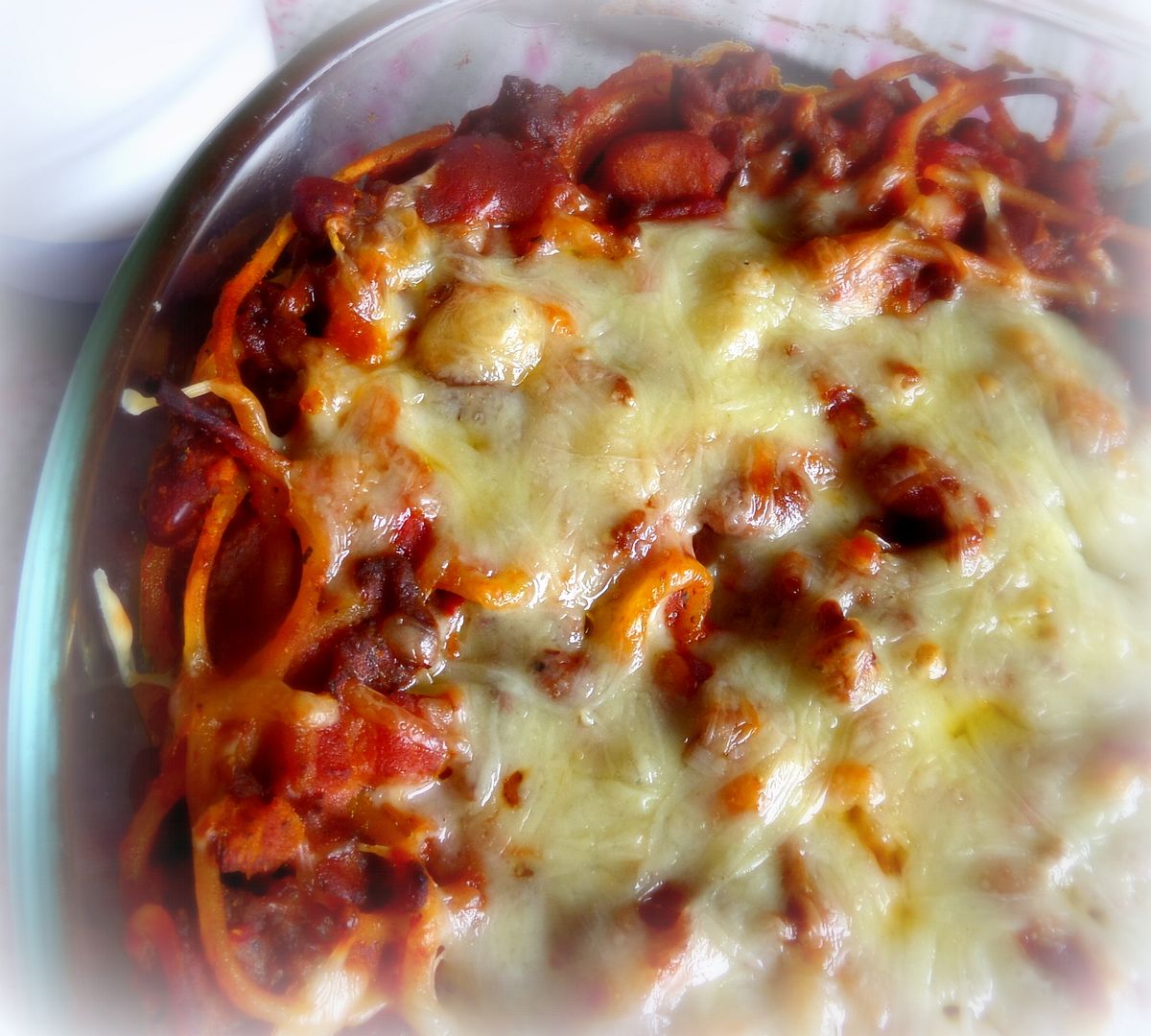 It is a really flavourful combination of beans and spices and is the secret ingredient to this delicious casserole.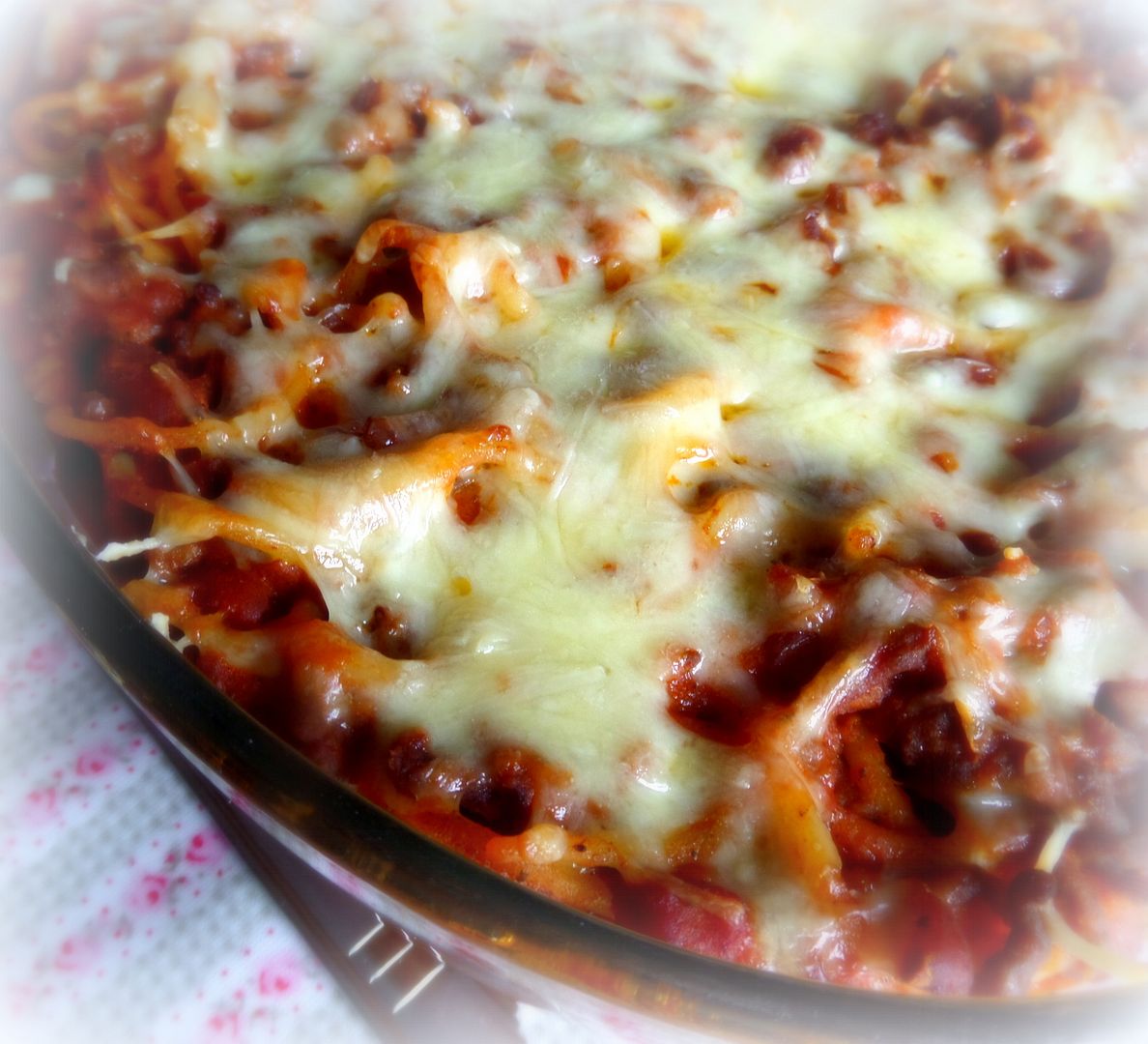 Other than the beans all you need to do is to brown some ground beef (I like to use extra lean) and then stir it all together with some cooked spaghetti, tomato soup (Yes I do use tinned soup sometimes. I am not a tinned soup snob. It has its uses,and hasn't killed me yet.)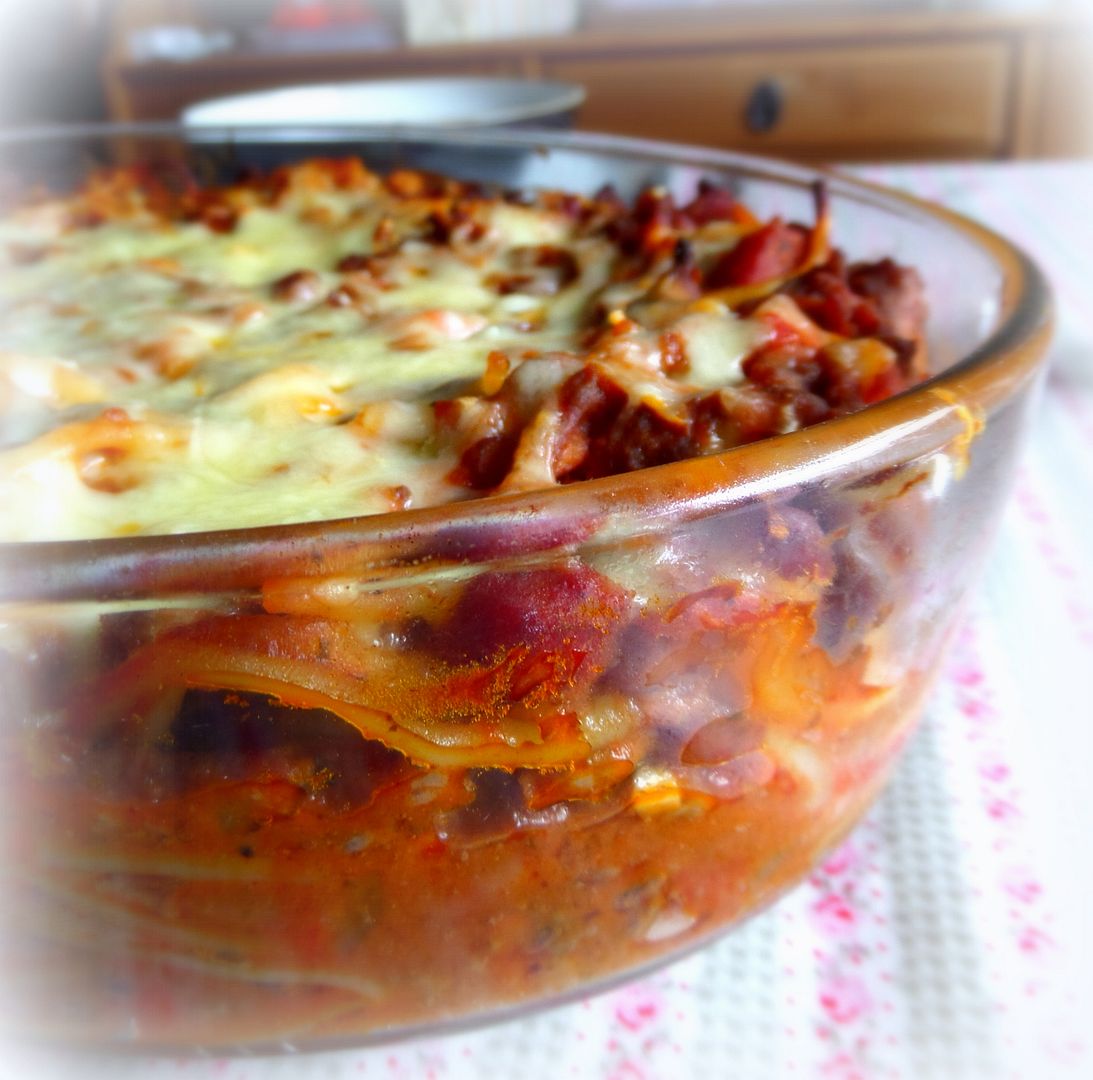 This is hearty and filling and quite, quite delicious. I served it to a couple of really hungry missionaries who loved it! It makes me really happy when that happens. ☺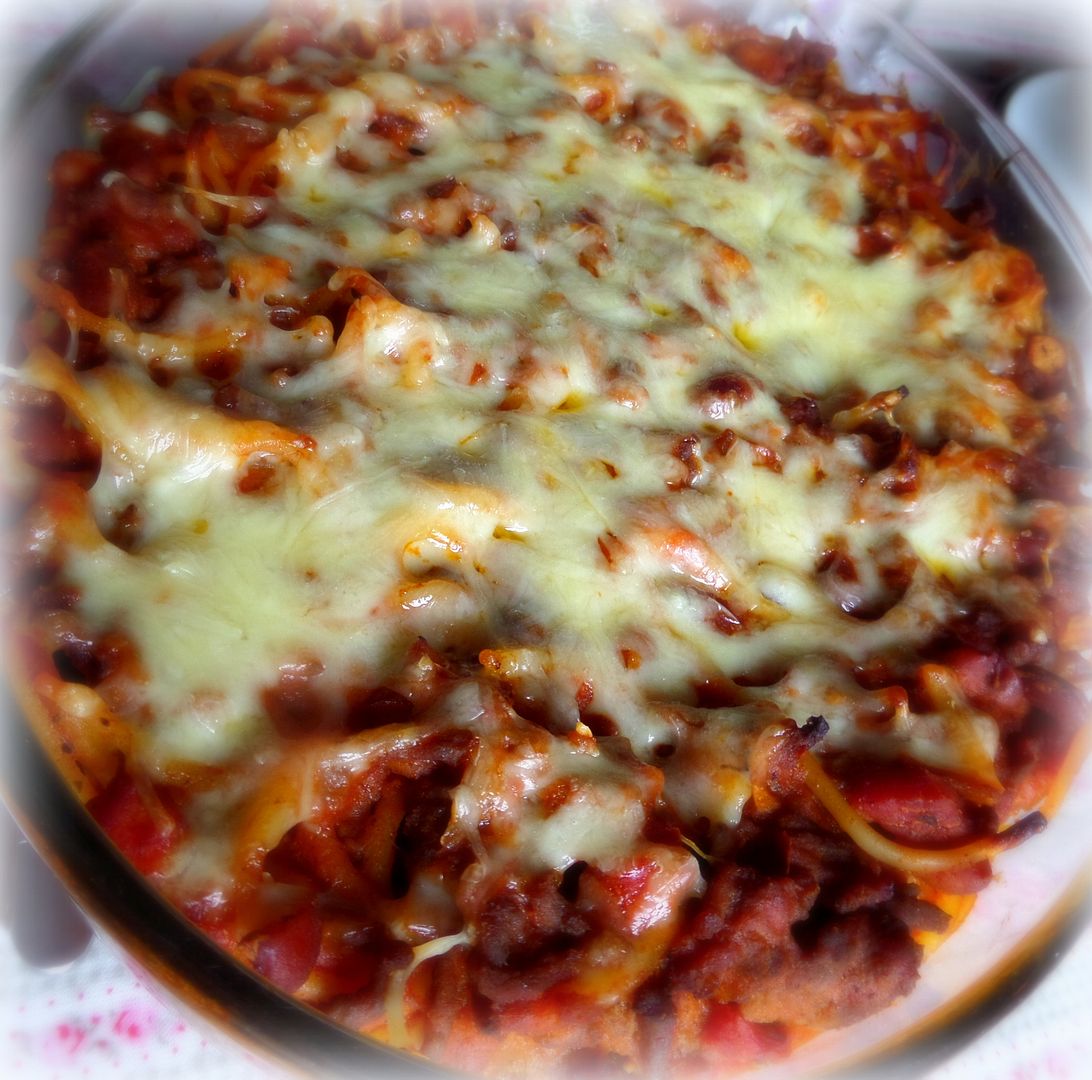 *Beefy, Bean and Spaghetti Casserole*
Serves 6 to 8
For the beans:
1 400g tin of cooked pinto beans, undrained (14 ounce tin)
1 400g tin of chopped tomatoes in tomato juice (14 ounce tin)
100g of bacon lardons (about 1/4 cup) (chopped bacon pieces, thick cut)
1 medium onion, peeled and chopped
1 fat clove of garlic, peeled and chopped
2 tsp mild chili powder or to taste
1 tsp powdered chicken stock
1 TBS soft light brown sugar
1/2 tsp ground cumin
1/2 tsp oregano
1/2 tsp black pepper
1 tsp seasoning salt
For the remainder of the casserole:
4 ounces of uncooked spaghetti
1 pound of extra lean ground beef
1 tin of condensed cream of tomato soup (batchelors or campbells)
4 ounces (1 cup) of grated strong cheddar cheese
salt and black pepper to taste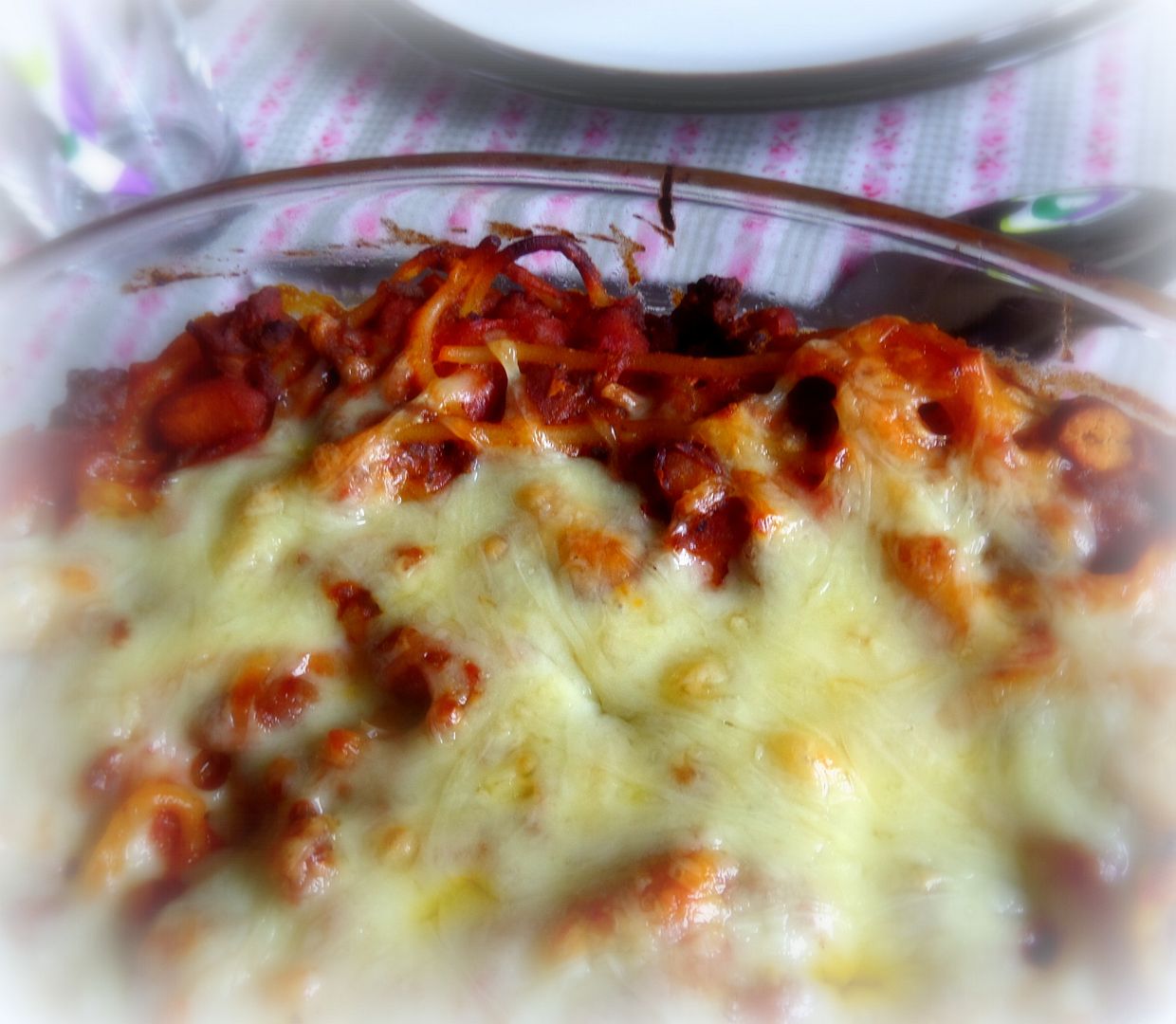 First make the beans. Add the bacon lardons to a medium sized saucepan. Cook until the fat begins to render out and they start to brown. Add the chopped onion. Cook stirring until the onion has softened. Stir in the garlic and remainder of the seasonings, along with the brown sugar. Cook and stir until it's quite fragrant. Add the undrained tomatoes and the undrained beans. Bring to the boil, then reduce to a low simmer and cook, stirring occasionally for about an hour, til slightly thickened and well flavoured. Set aside.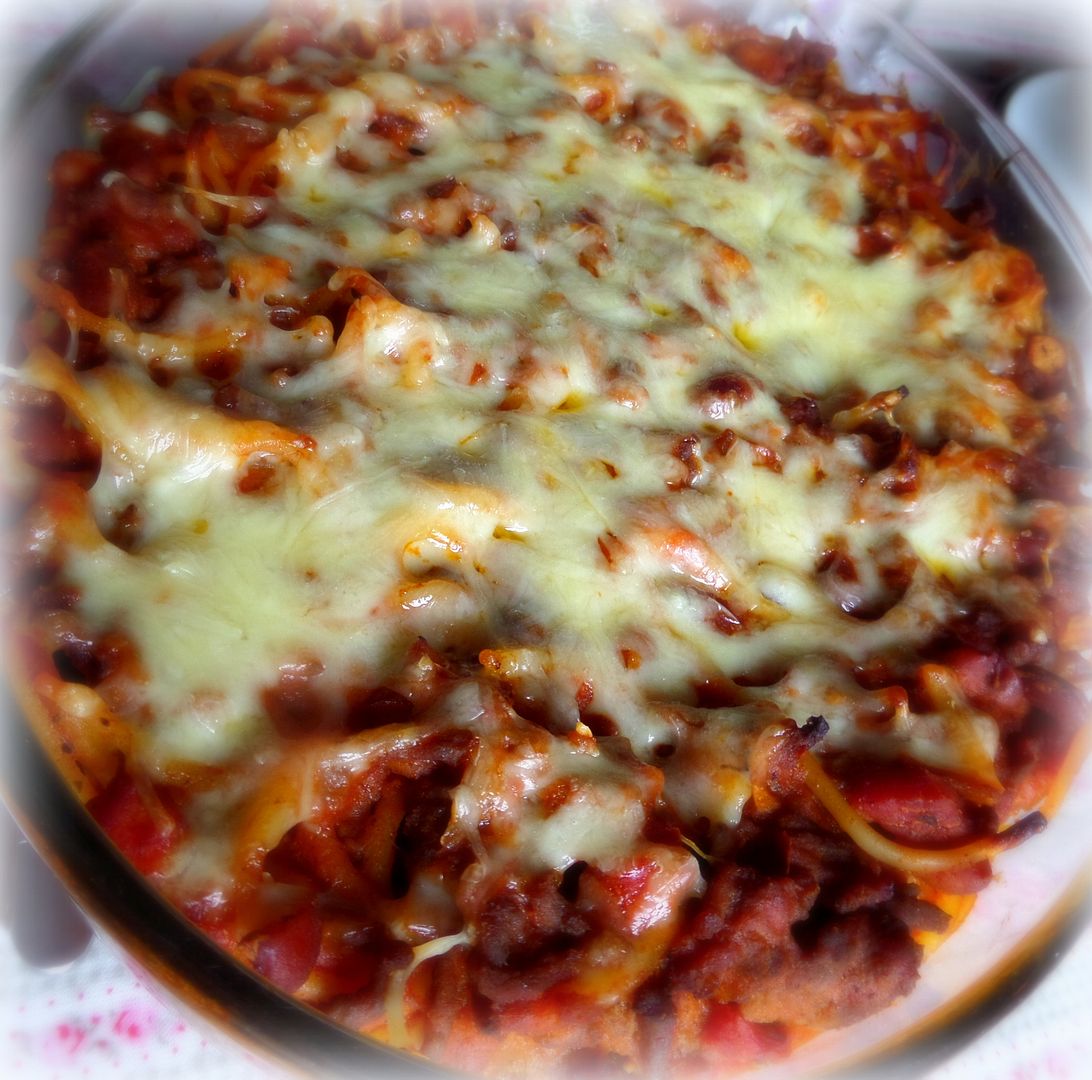 Cook the spaghetti according to the package directions and then drain well and rise. Drain again. Dump into a bowl. Brown the ground beef in a skilled, stirring frequently. Drain and then stir into the spaghette along with the tin of soup and the beans. Mix all together well. Season with a bit of salt and black pepper to taste. Pour into a 9 inch square deep baking dish. Sprinkle with the cheese. Bake for 30 to 40 minutes, until bubbling, heated through and lightly browned. Serve hot.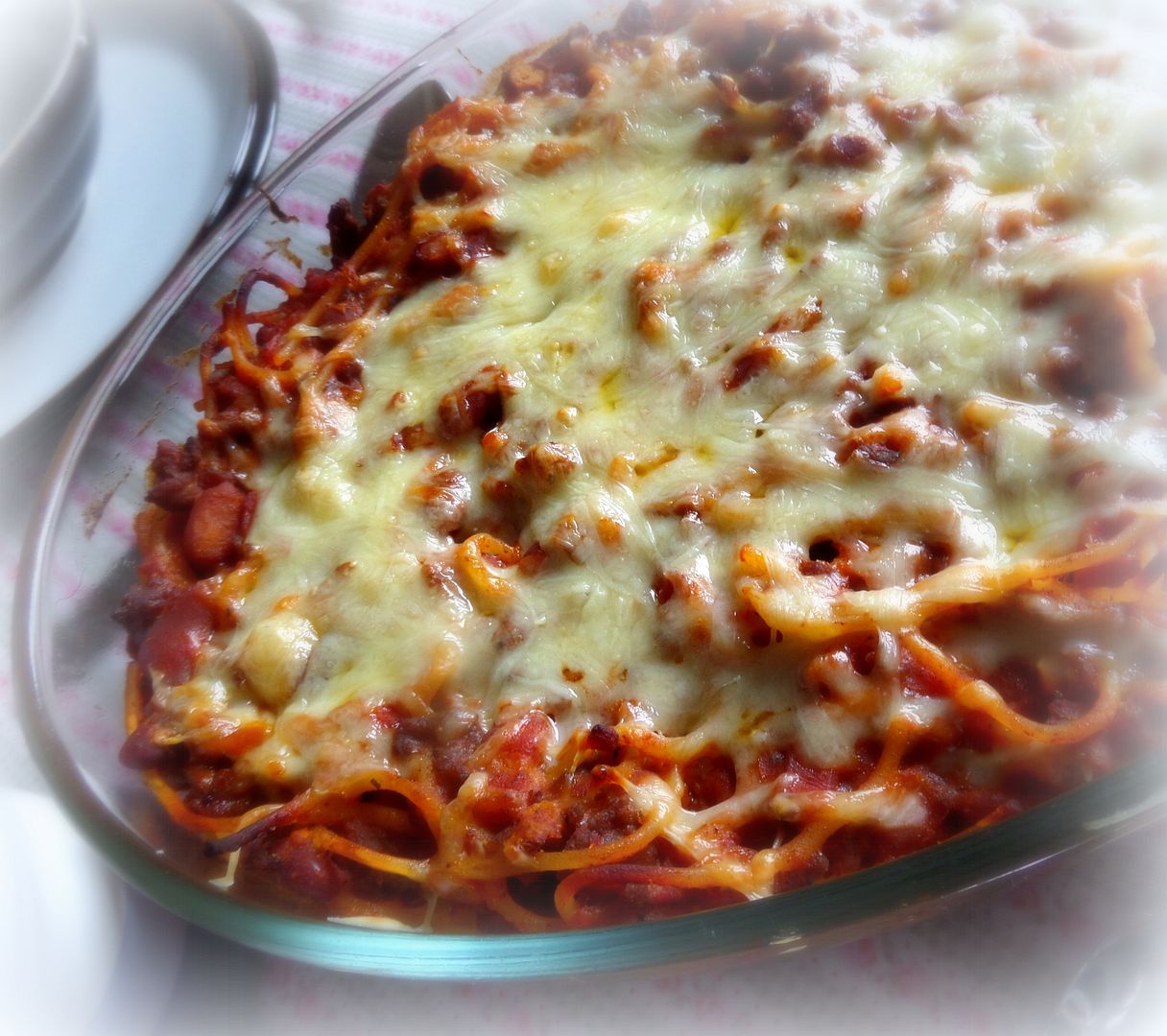 Note: You can make this ahead up to the baking point. Cover and chill in the refrigerator. IN this case cook the spaghetti until only al dente. Bring to room temperature before baking.
Bon Appetit!