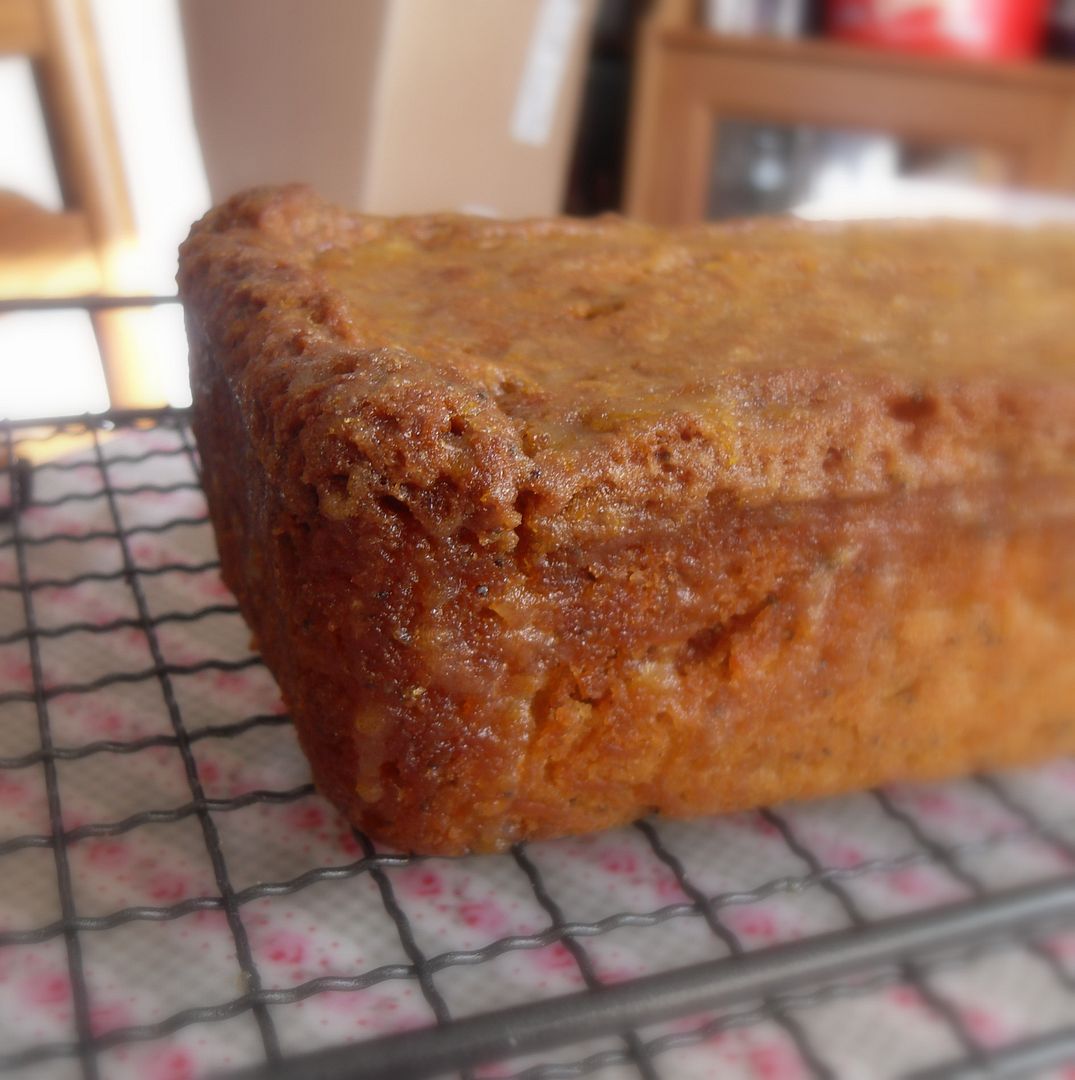 We love carrot cake in this house. You probably have noticed, I'm sure. I have a delicious recipe for a
Scrummy Carrot Cake
on here (this one has pineapple and shredded coconut in it, with a cream cheese frosting), plus another delicious recipe for a
Simple Carrot Cake.
(This one has plump sultanas and a lemon glaze.)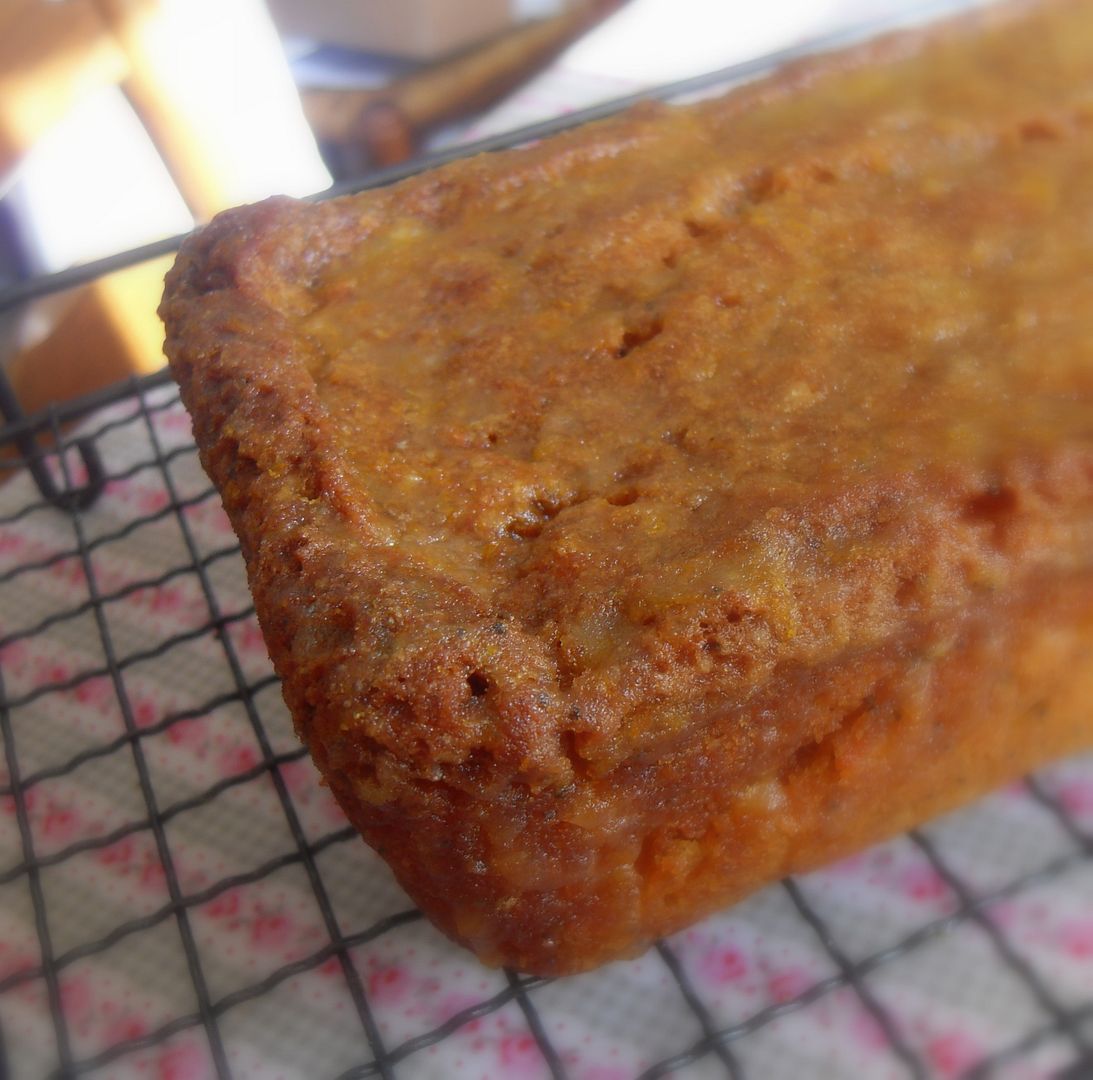 Today I want to showcase another deliciously different way to use carrots . . . Carrot and Poppy Seed Loaf. Incredibly moist, moreishly addictive and flavoured with brown sugar and the crunch of poppyseeds . . .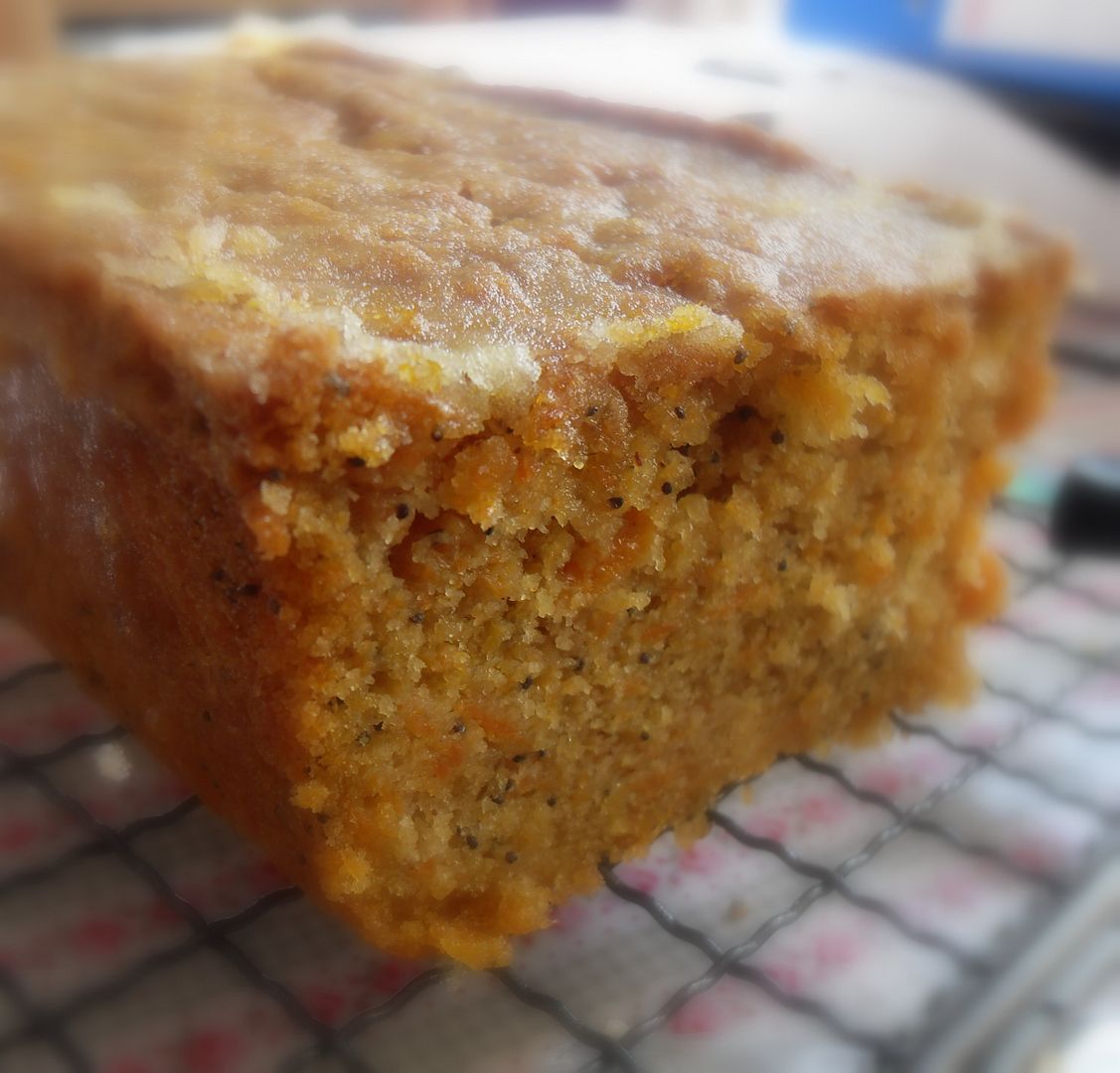 I love tea breads. They are the perfect size and shape to cut into slices. And they are always so moreish and delicious.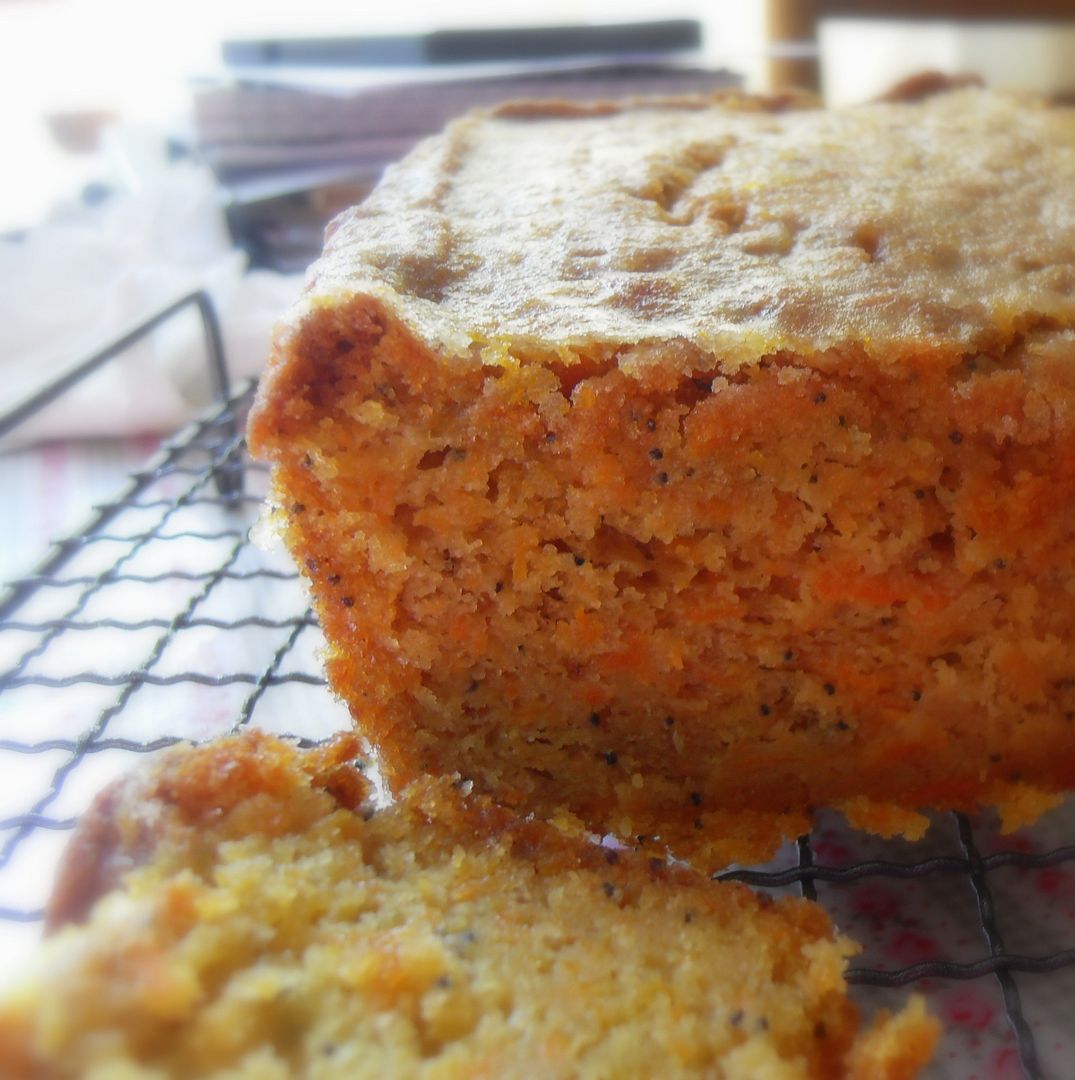 This one has an orange sugar glaze that you brush on the loaf while it's still warm, so that some of it soaks into the warm cake, and some stays on the surface, creating another depth of sweet crunch . . . and oranginess . . .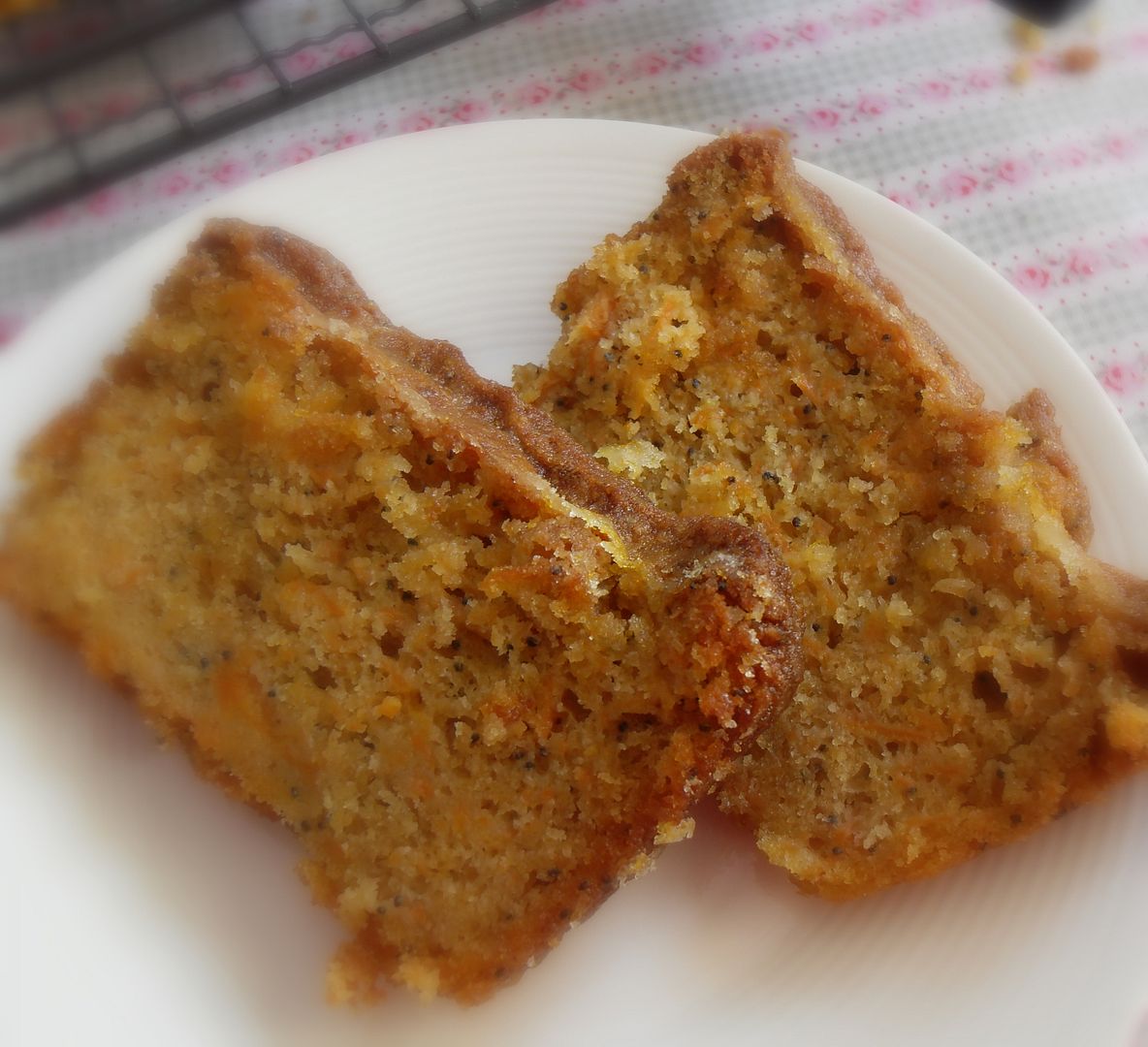 Cut into slices and spread with butter . . . or not . . . it's up to you. This makes for the perfect Sunday afternoon indulgence . . .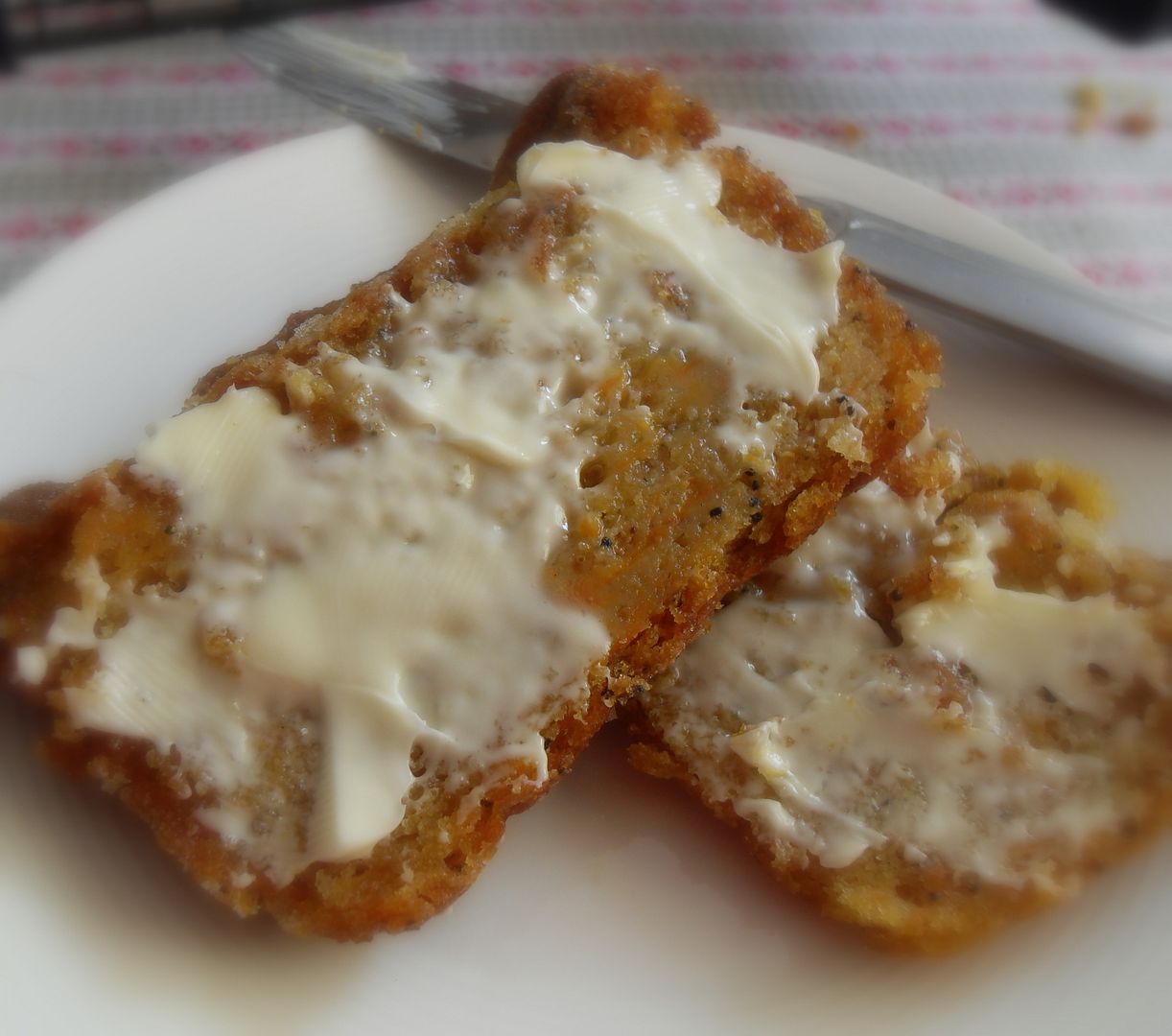 I am absolutely positive that you will enoy this delicious teatime treat. It is perfect with a hot drink for elevensies as well, or you could make carrot cake sandwiches to take in a bagged lunch . . . just spread cream cheese in the centre of two slices, or a cream sheese frosting . . .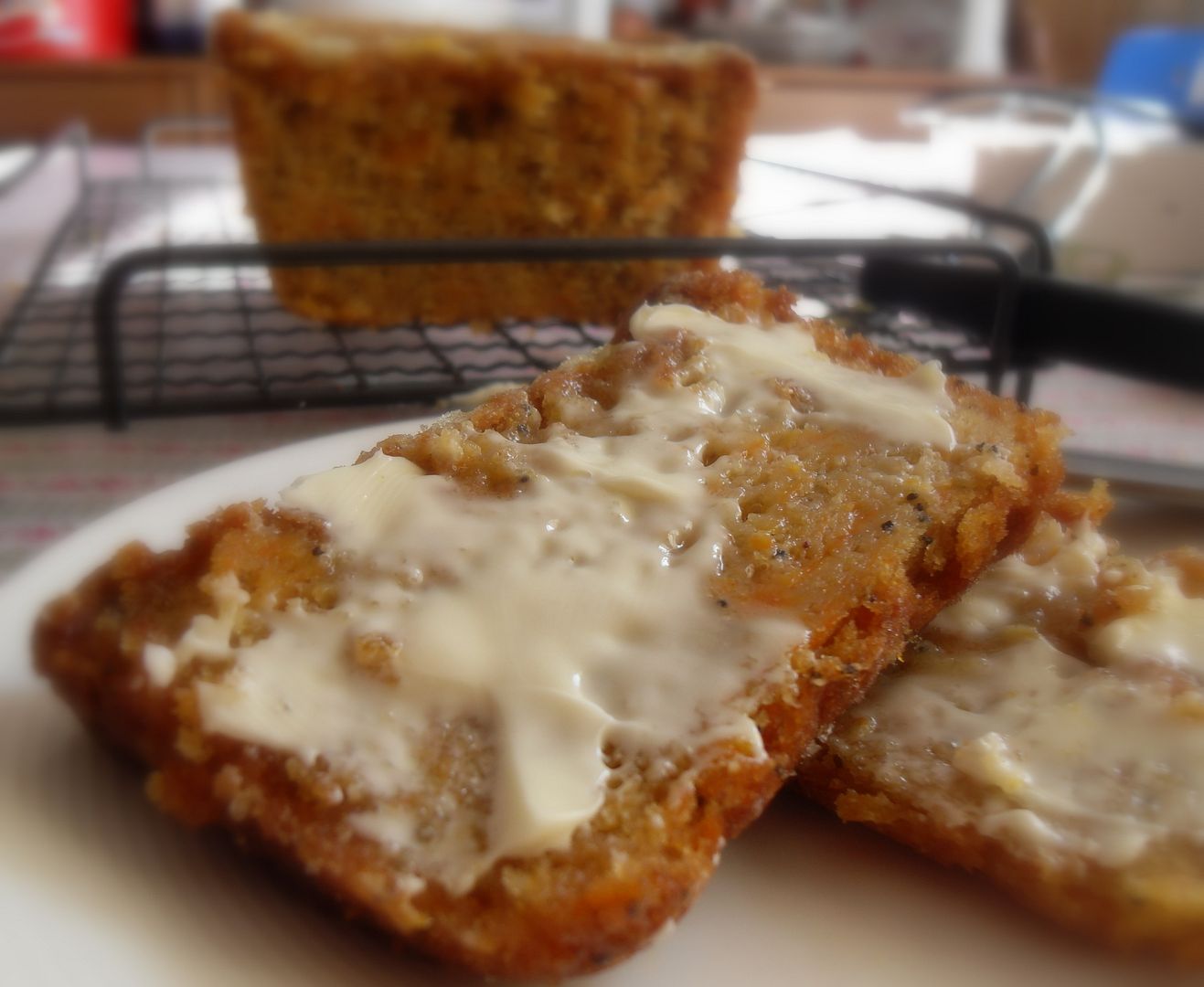 You could also cream together some cream cheese and bitter orange marmalade to serve with it for spreading. Oh so very scrumptious!
Nom!! Nom!!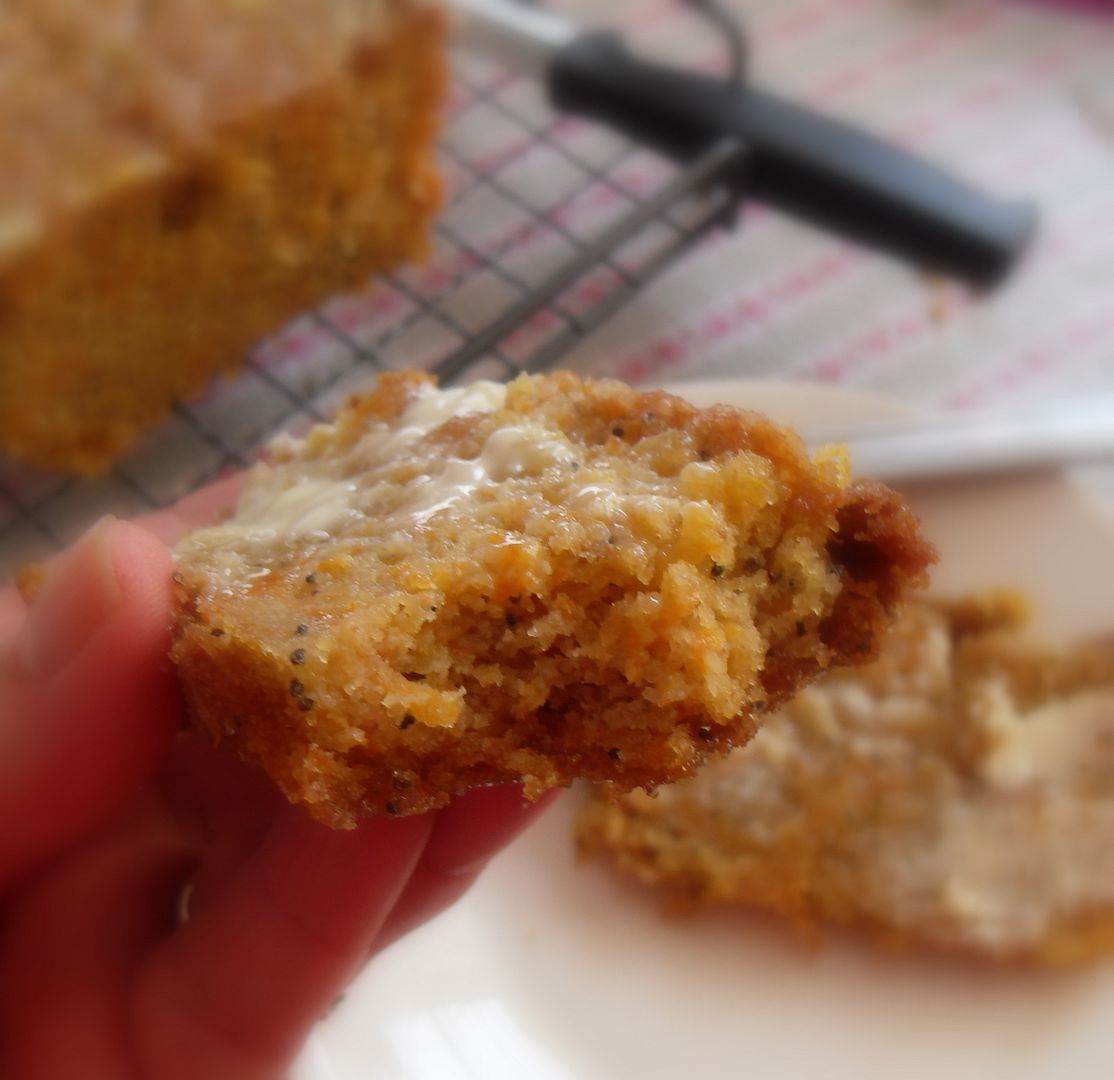 *Carrot and Poppy Seed Loaf*
makes one 9 by 5 inch loaf
Printable Recipe
An unsual quick bread using carrots and poppyseeds together and topped with crunchy orange sugar topping. Moist and delicious.
150ml of vegetable oil (generous 5 fluid ounces)
2 medium free range eggs, beaten
175g soft light brown sugar (3/4 cup packed)
350g of carrots, peeled and grated (6 medium sized carrots)
1 TBS poppyseeds
200g self raising flour (1 3/4 cup)
1/2 tsp baking powder
1 tsp mixed spice (see recipe in right hand side bar of page)
For the topping:
the zest of one orange, finely grated
the juice of 1/2 orange
95g of granulated sugar
Preheat the oven to 150*C/300*F/ gas mark 2. Butter a 9 by 5 inch loaf tin and line the base with greaseproof paper.
Beat the eggs together with the brown sugar and vegetable oil. Stir in the carrots and poppyseeds. Sift the flour, baking powder and mixed spice together. Stir this into the wet mixture, stirring to mix well together. Spoon into the prepared baking tin and smooth the top. Bake for 1 hour, to 1 hour and 10 minutes, or until a toothpick inserted in the centre comes out clean. Remove from the oven and let stand in the tin for about 5 minutes, then carefully tip out and place right side up on a wire rack.
Whisk together the topping ingredients and then spoon slowly over top of the hot cake, a bit at a time, allowing it to be absorbed each time. Allow to cool completely before cutting into slices to eat, with or without butter.
Note: If you are really feeling hedonistic, you can put a cream cheese icing on top as well. Scrummo!!
Happy Sunday and Bon Appetit!