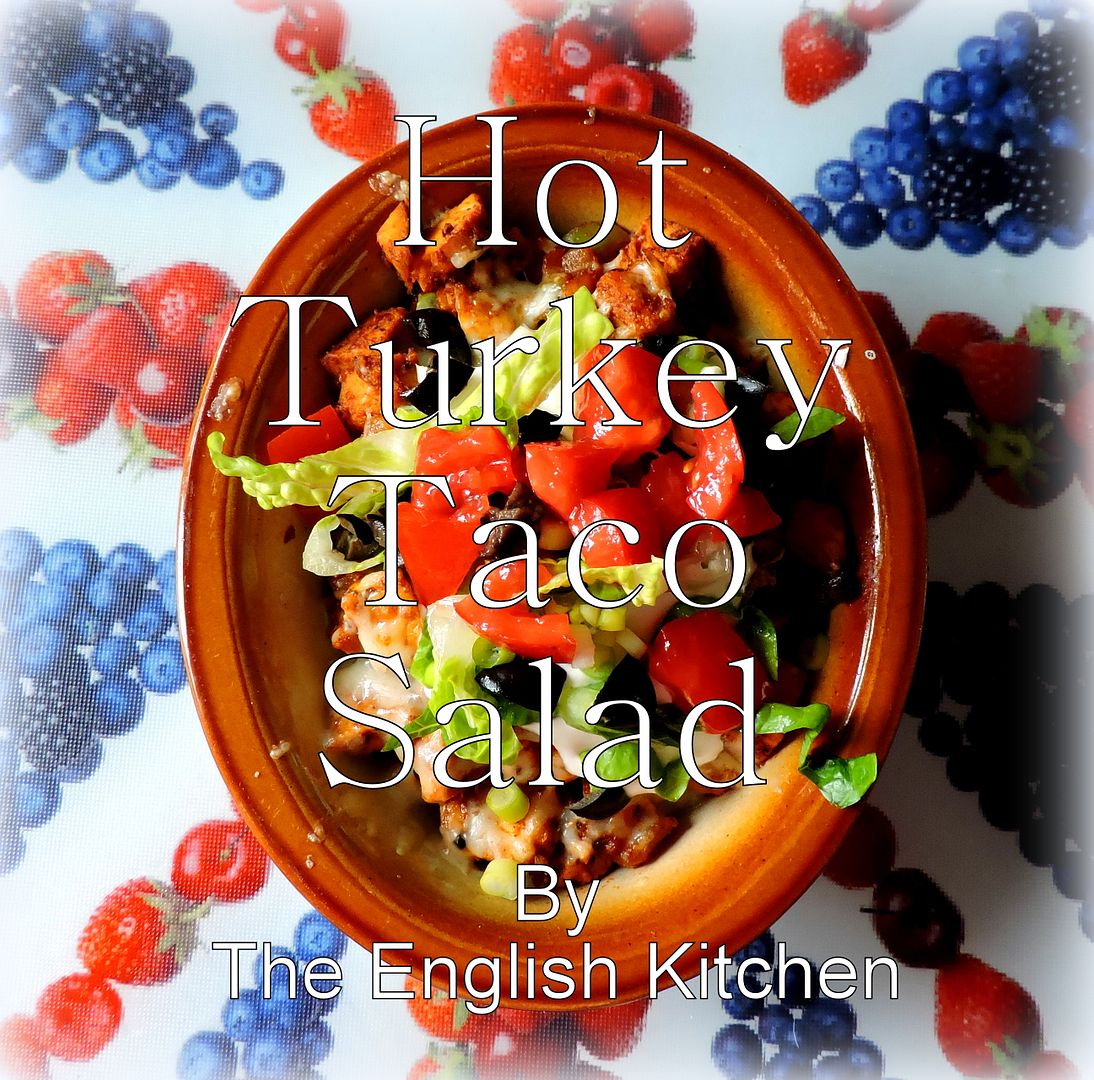 Yesterday I promised to show you something today that you can use up some of the leftover roast turkey in and here it is, a delicious Hot Turkey Taco Salad. It should be noted that you can also use freshly ground turkey as well, so you don't have to have leftover cooked turkey for this, but if you do, this is a really tasty way to use some of it up!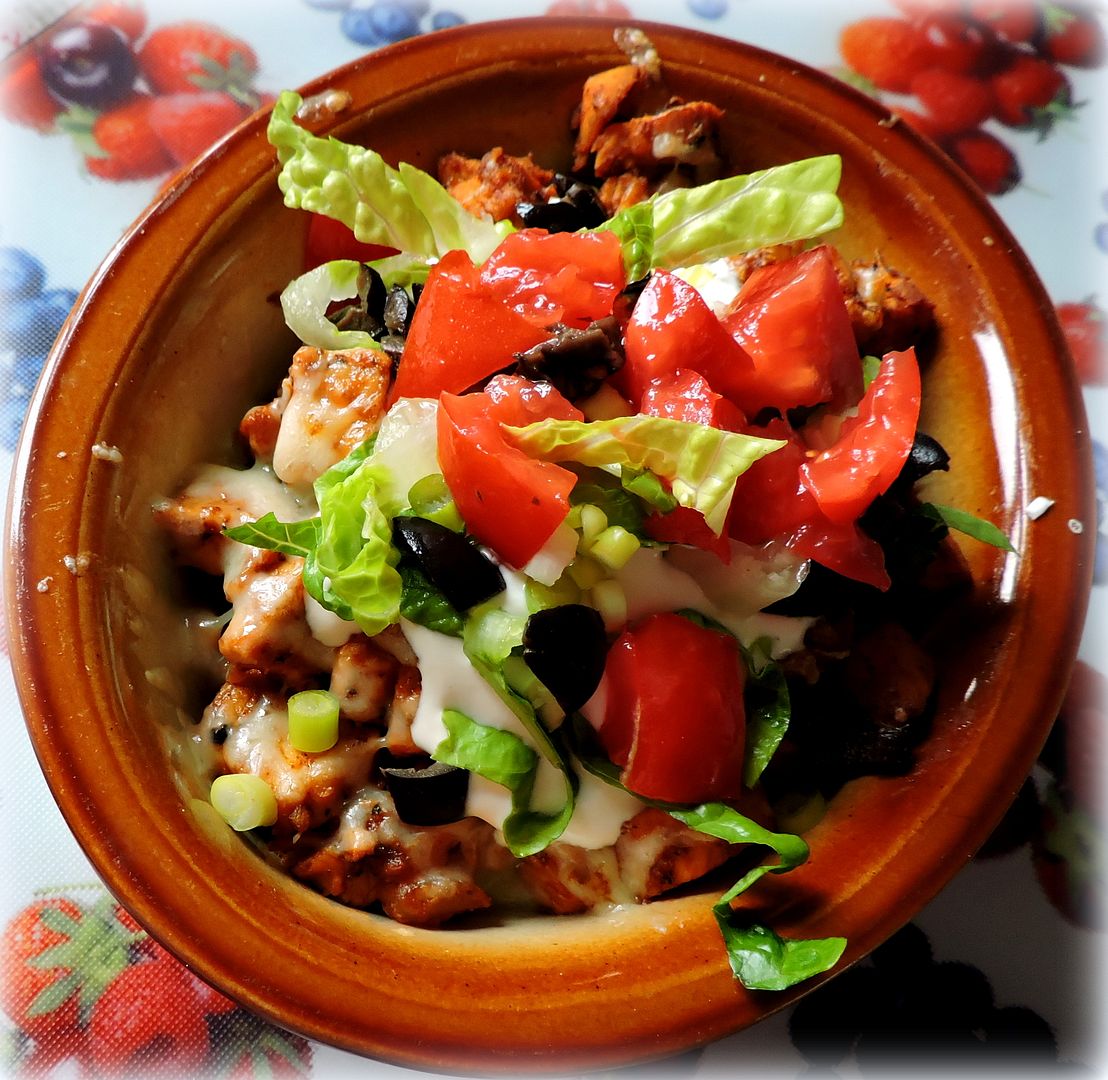 I really love Taco Salads. I think they are one of my most favourite kinds of main meal salads, and this one is really nice because it is served warm and not cold . . . kind of like a Turkey Taco Salad Casserole.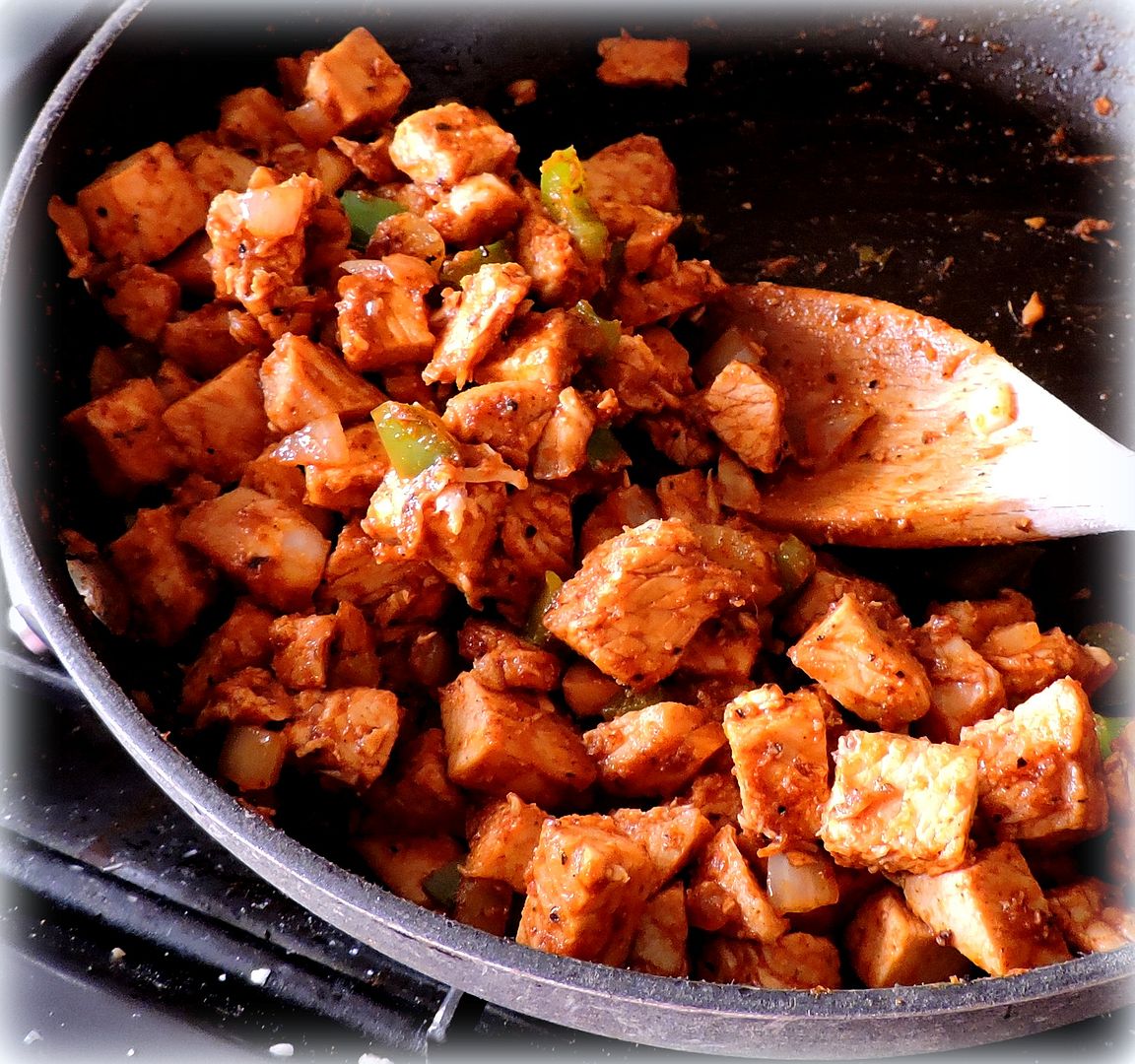 The turkey for this is heated through with a Taco Seasoning spice mixture and some other bits. (See my mix in the right hand side column for Taco seasoning.) If you can't make your own, feel free to use a store bought preparation. I like to make my own however.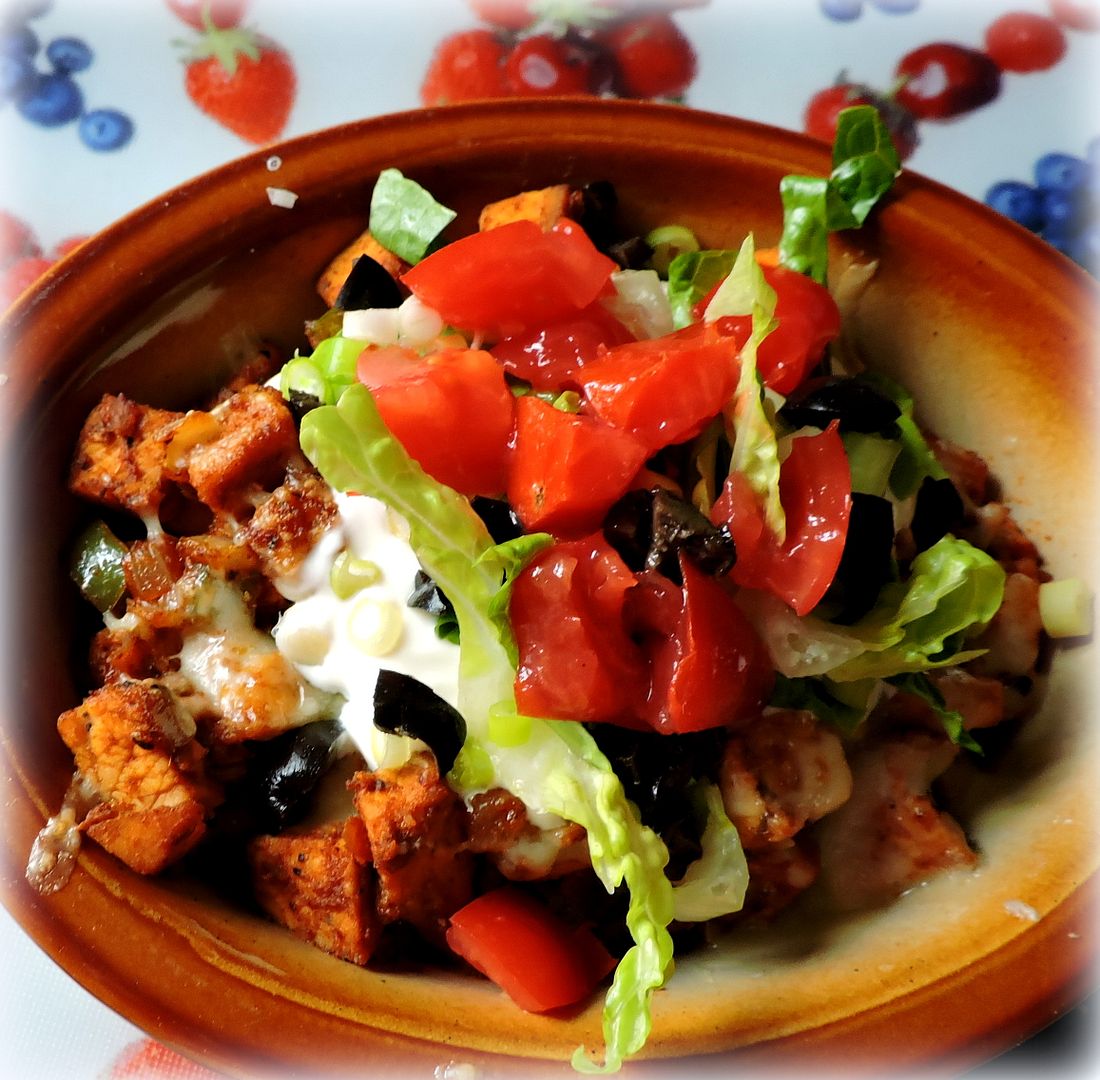 Chopped onion and green pepper is added, along with some stock and tomato puree. I like to use the
Super Cirio Tomato Puree
. Its no secret I am a fan of their products. Their puree is nice and thick, a double concentrate, and has a lovely flavour. Not too acidic or tinny tasting as some are, and you can also get it in convenient little pots which each contain about 2 TBS, so there is no need to open up a whole tube, or tin or jar. Although they also make it in those sizes as well.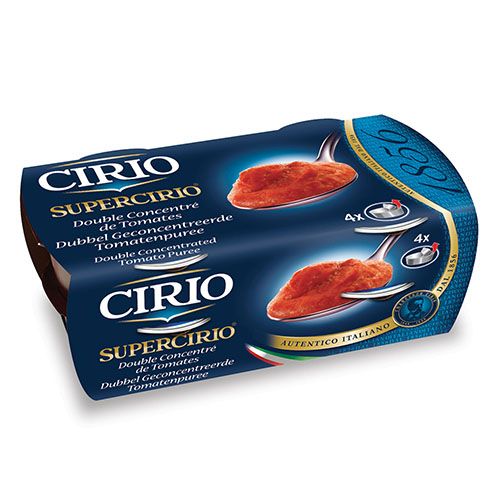 These work very well for me as there is no waste and I find that when I open larger jars or tins, I end up having to throw most of it away as it never gets used up in time. Now back to the salad.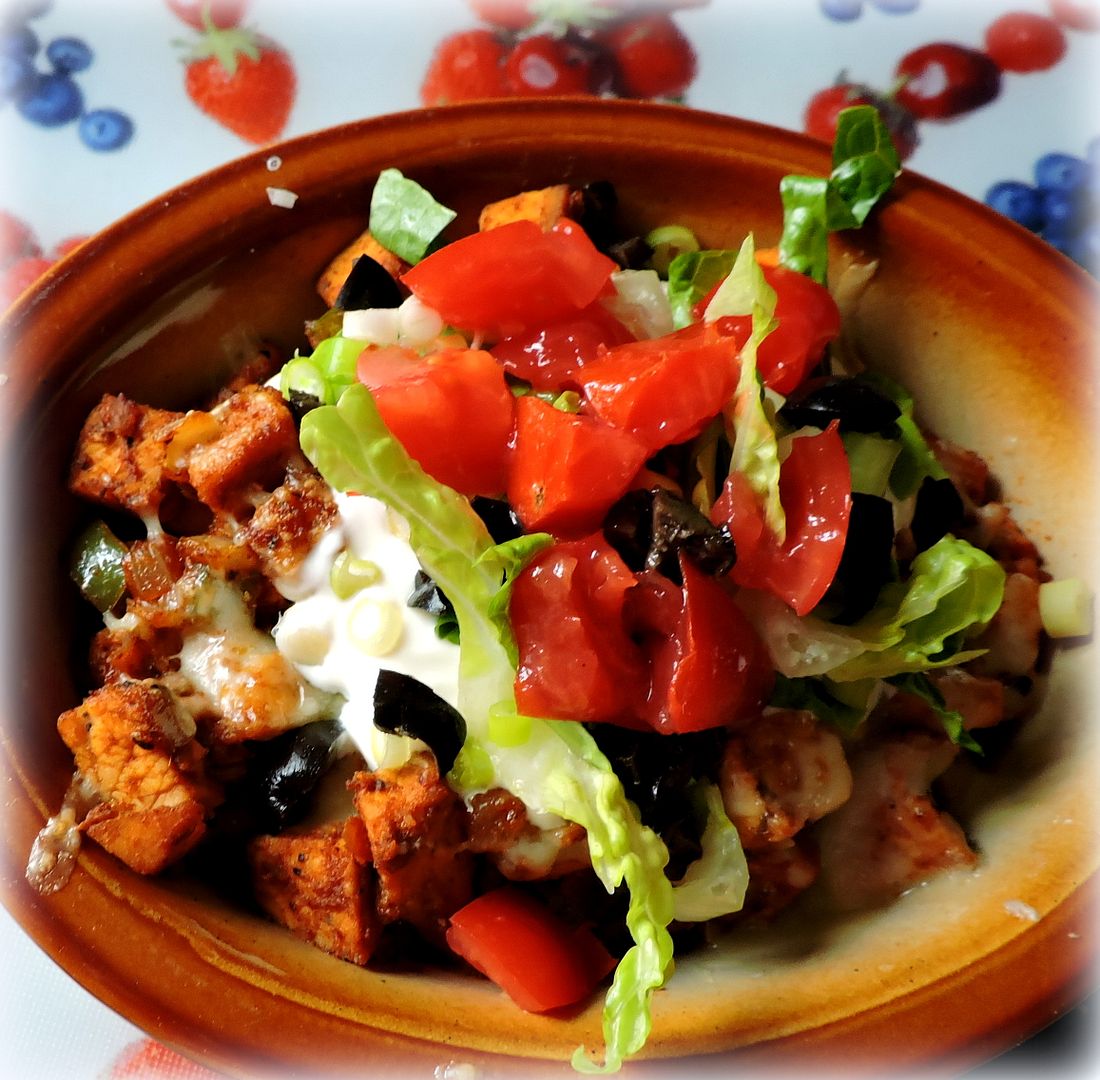 Crushed tortilla chips go on the bottom of individual casserole dishes. (You can also use one larger dish if you want. I like the individual ones myself) Then you top the crushed tortilla chips with heated refried beans.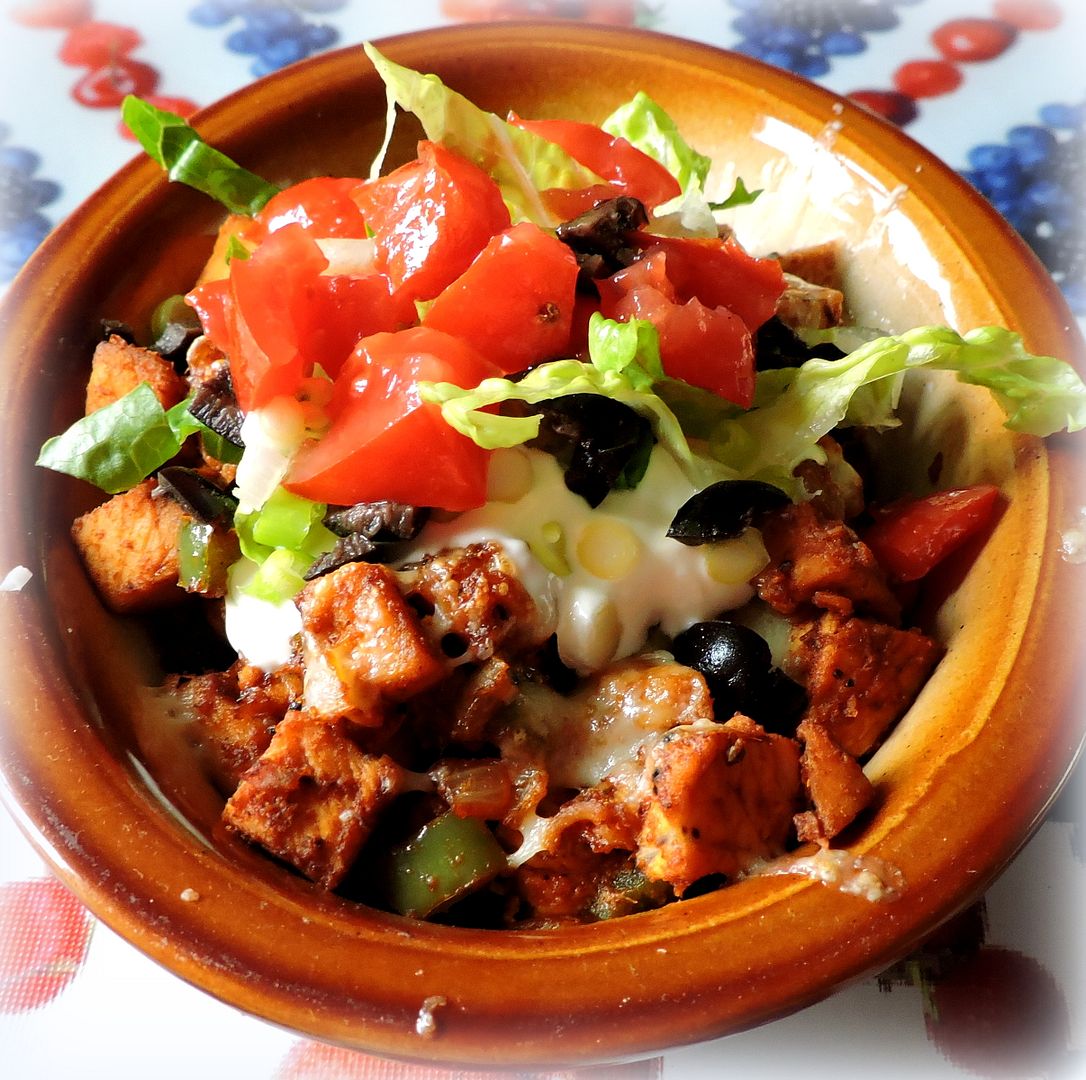 I like a spicy one, but you can use whichever brand you prefer. I think a bit of spice is nice. You top the beans with the hot turkey mixture and then grate cheese over top.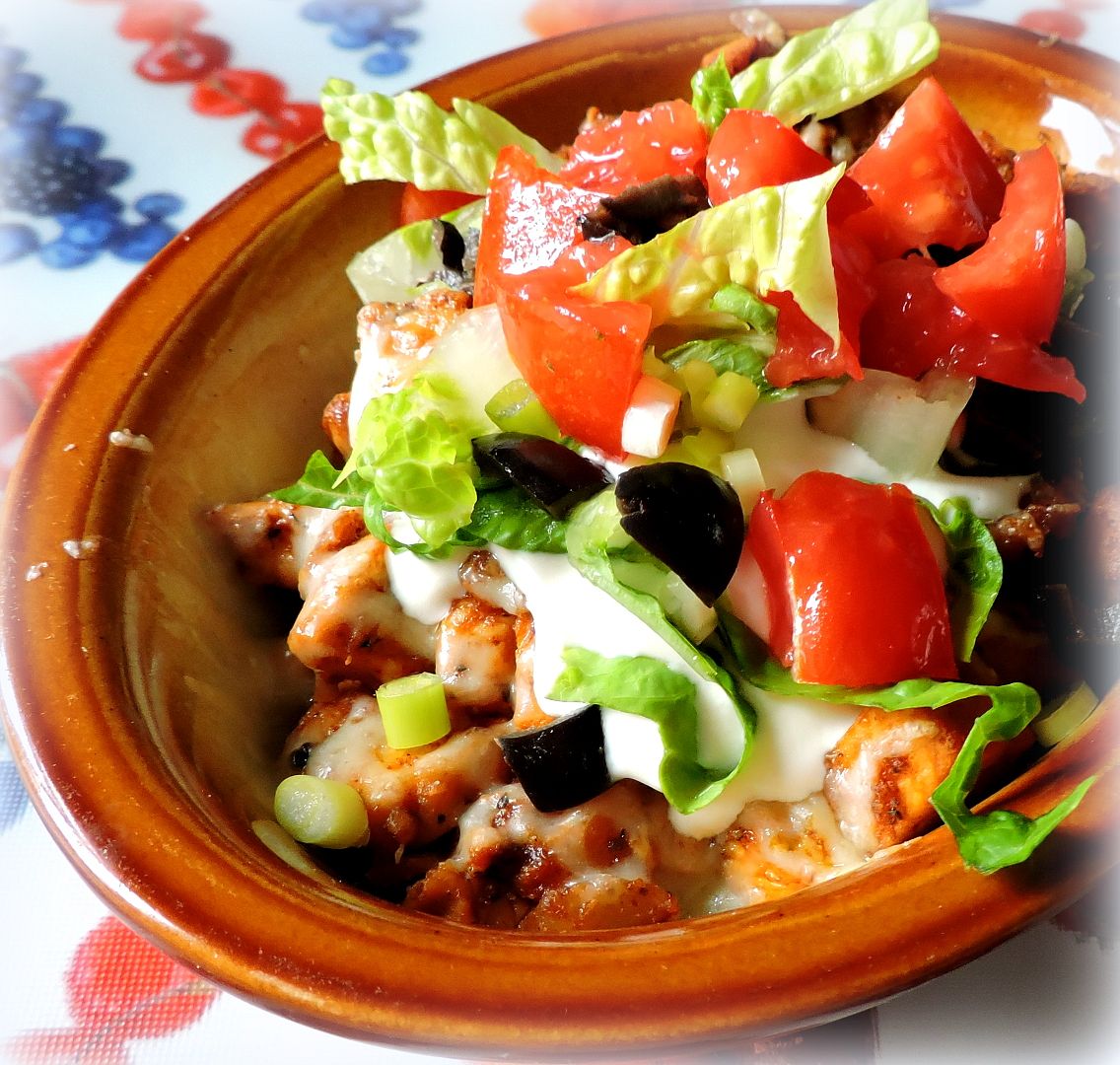 You then pop it under the grill (broiler) to melt the cheese. Top with some shredded lettuce and your favourite taco toppings and you have one very delicious light supper or lunch that the whole family will enjoy!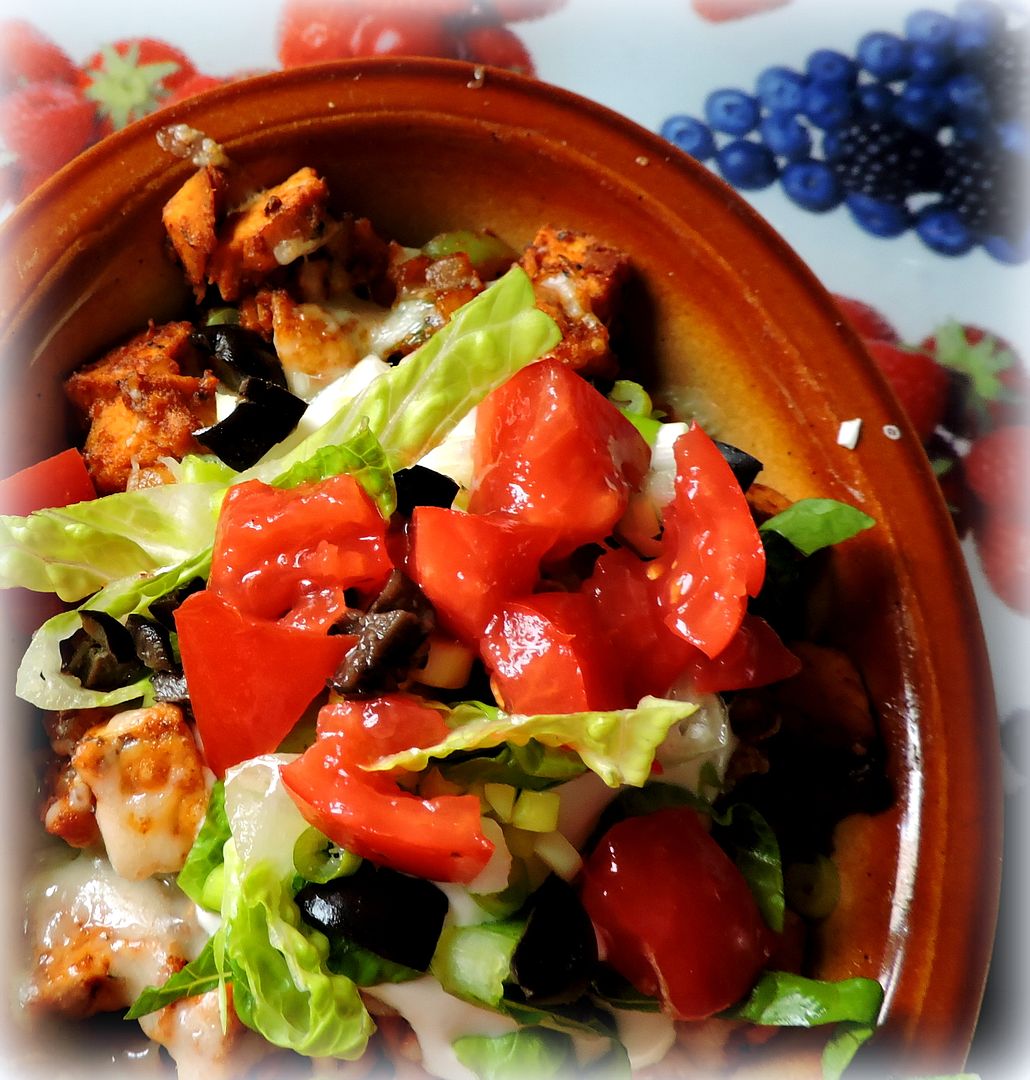 *Hot Turkey Taco Salad*
Serves 4
This is simple and delicious. You can use either ground turkey for this or leftover cooked turkey, cubed. Either way it is fabulous.
1 TBS oil
1 pound of turkey (raw lean ground, or cubed cooked, about 2 cups of the cooked)
1 small onion, peeled and diced
1/2 small green pepper, trimmed and diced
1 recipe of my taco seasoning (see my right hand side bar)
(Alternately you can use an envelope of taco seasoning mix)
120ml chicken stock (1/2 cup)
1 TBS lime juice
1 TBS tomato puree (tomato paste)
4 small handfuls of salted tortilla crisps (chops)
120g grated strong cheddar cheese (1 cup)
1 tin of refried beans (you can use low fat, the 16 oz tin or the 425g tin)
Your favourite taco salad toppings (ie. chopped tomatoes, black olives, spring onions, sour cream, shredded lettuce, etc.)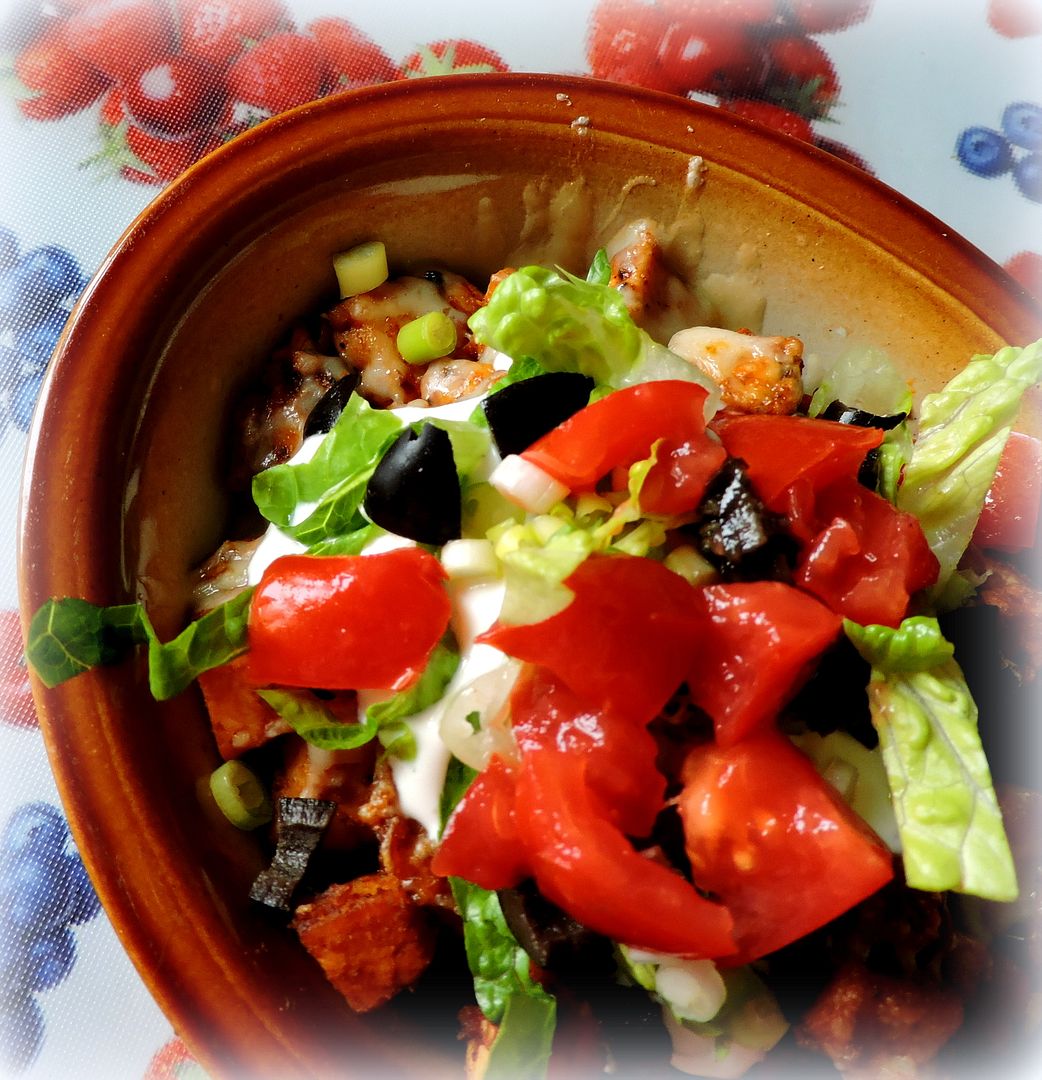 Heat the oil in a skillet. Add the onion and green pepper. Cook, stirring, for several minutes until it begins to soften. Add the ground turkey, or the leftover turkey. Cook and scramble over medium heat until the turkey is browned and cooked through. Sprinkle the taco seasoning over top. Add the stock, lime juice and tomato puree. Give it a good stir and then simmer for several minutes to help the flavours meld. Taste and adjust seasoning with salt and black pepper if desired. Keep warm.
Tip the refried beans into a microwavable bowl. Heat in the microwave on high for about 60 second.
Crumble one handful of tortilla chips each into the bottoms of four individual casserole dishes or one large one. (if you are using a large one, crumble them all into this.) Spoon the warmed refried beans over top, dividing it equally amongst the dishes. Top each with an equal amount of the warm turkey mixture. Sprinkle 30 grams (1/4 cup) of grated cheese over each. (Alternately do all these steps into one big dish if you using one dish, spreading all out evenly)
Preheat the grill to high. Pop the dishes/dish beneath the grill to melt the cheese, about 2 to 4 minutes. Serve hot with your favourite taco salad toppings! Delicious!
I hope you will give this a try. I think its something you will really enjoy! I know we sure do! Bon Appetit!