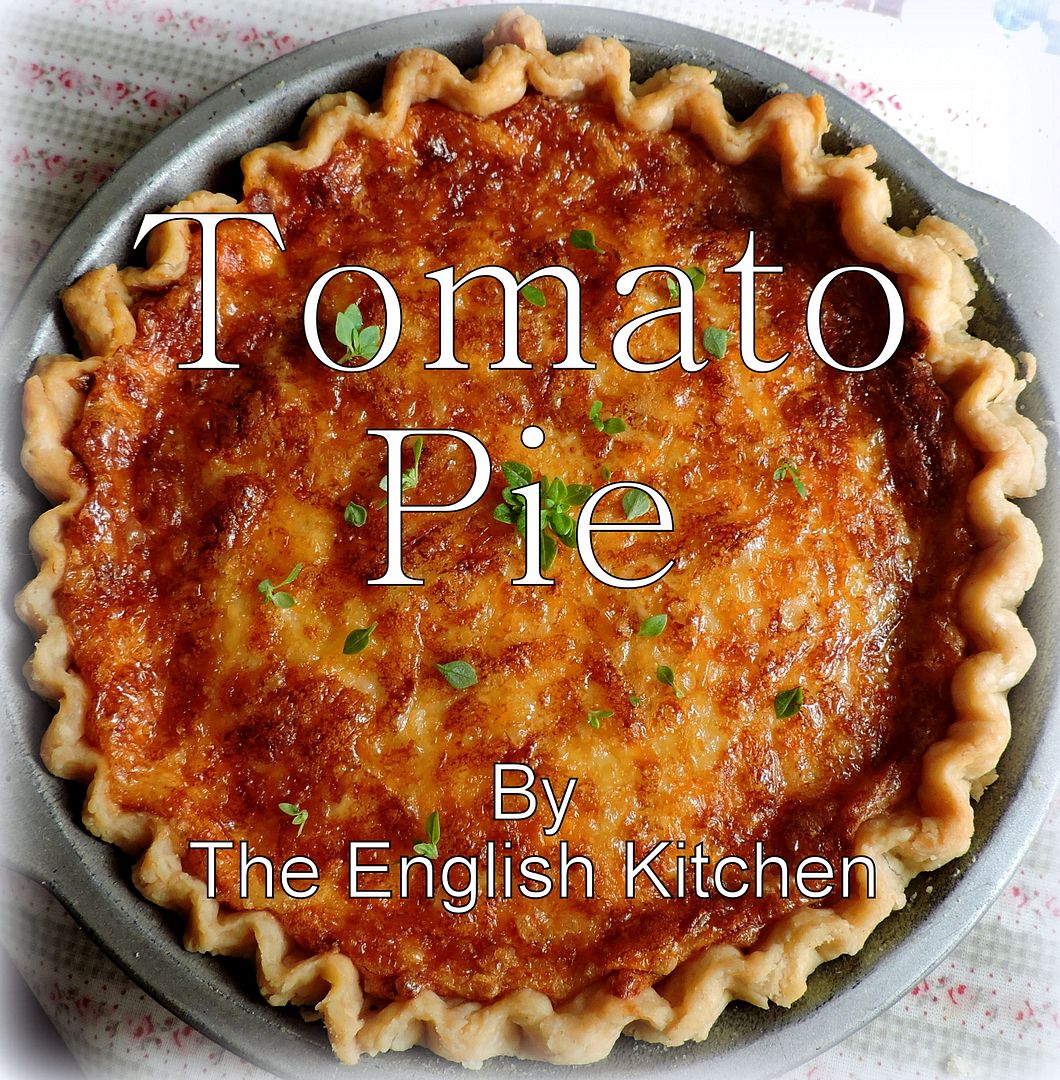 This is a recipe that I have made on here before, but it was so long ago and the photos are so poor I wanted to do it again, using the fresh tomatoes from our garden.
This is a winner of a recipe and one I just love. It is so good that I felt it deserved a new write up and updated photographs!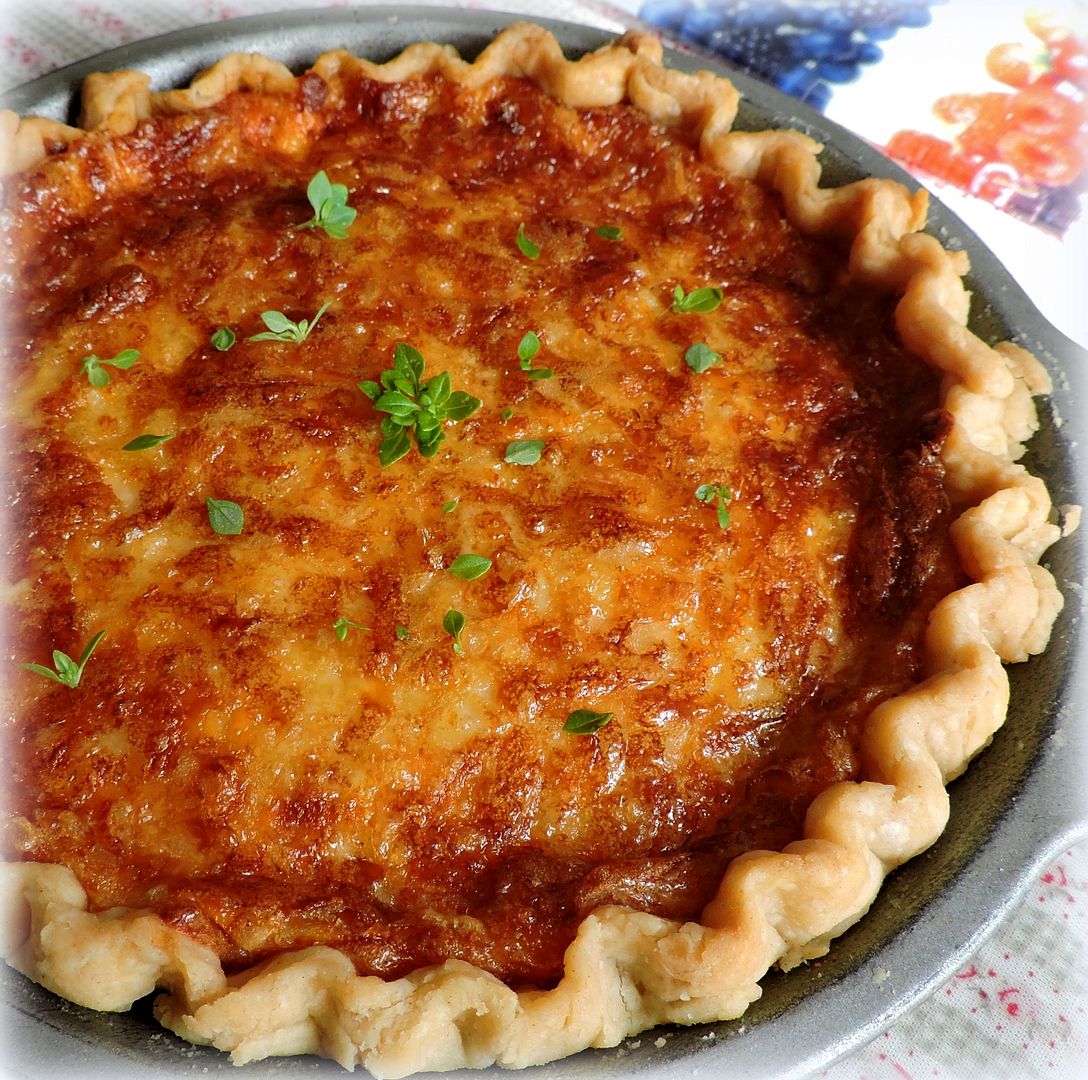 It is a pie I make every year about this time of year, when the tomatoes are ripe and fresh off the vine. A pie this delicious is deserving of really good tomatoes.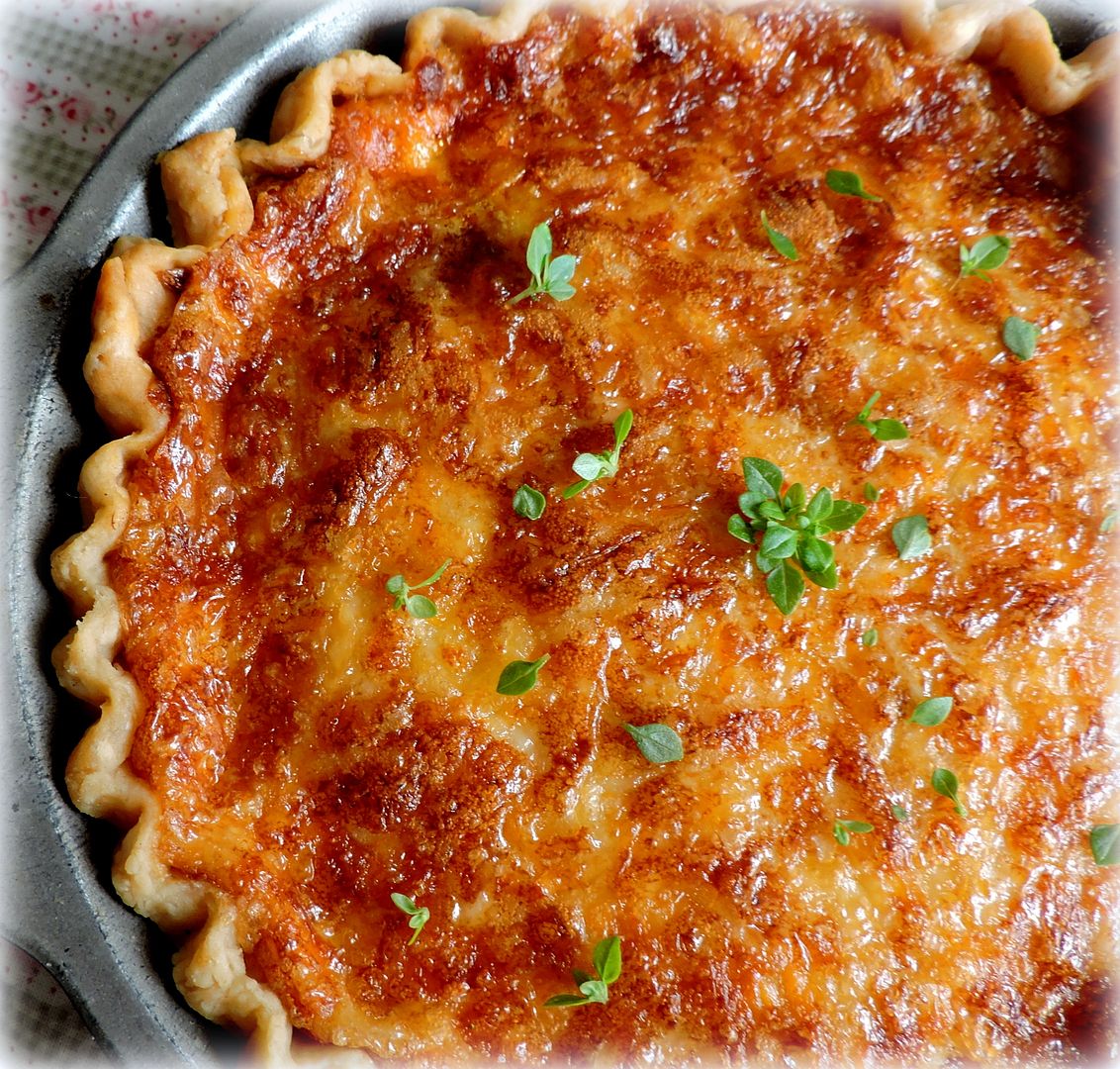 If you are not fond of the skins of tomatoes in cooked things, you may blanche the tomatoes first and remove them. Just cut a cross into the skins at the bottom of each tomato and immerse in boiled water for 2 minutes.
Just when you see the skins beginning to peel back a bit from the cross, you can put them into ice water to cool them down and then the skins will slip off very easily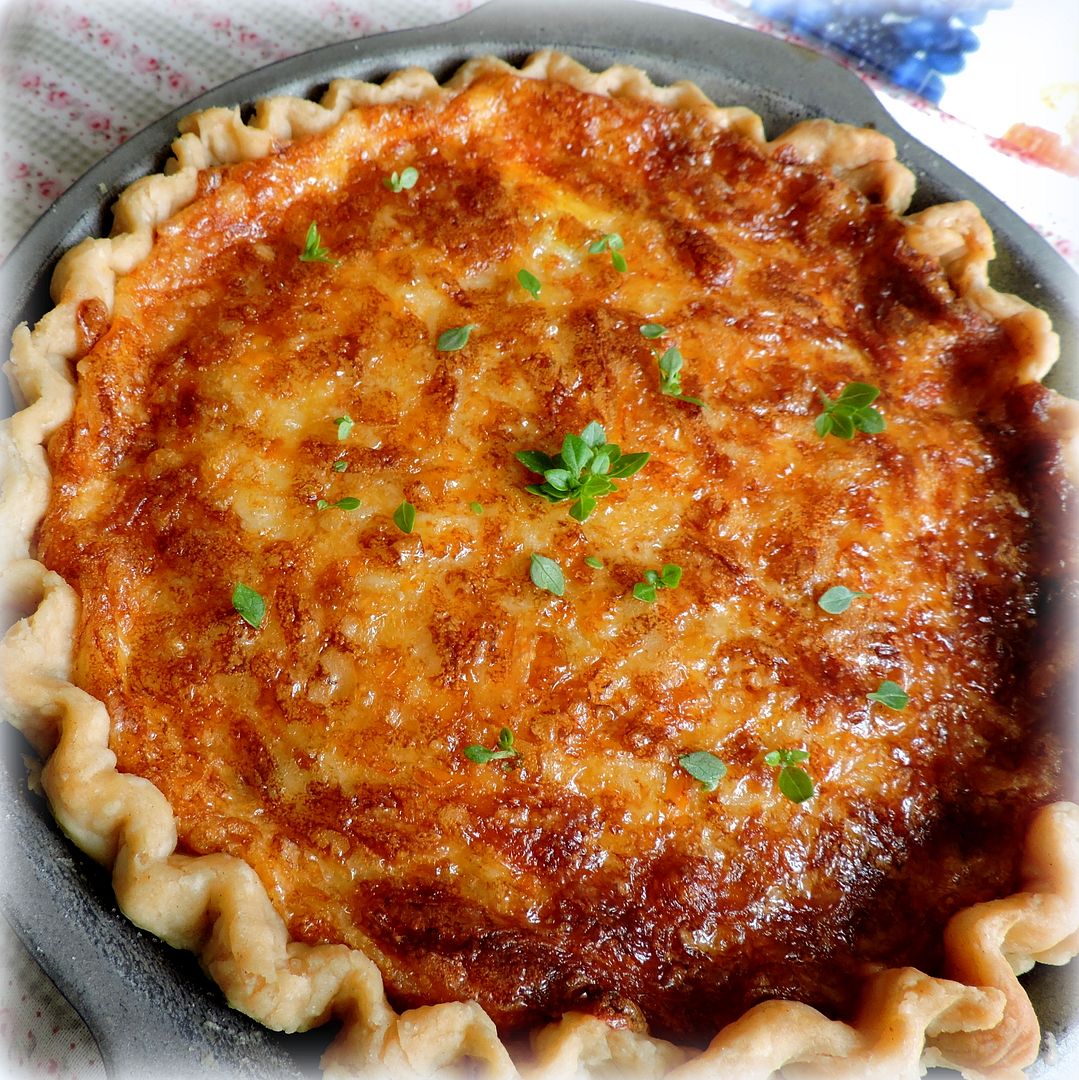 Use a good cheddar and a good mayonnaise for this. I like French Mayonnaise, but Helman's is also very good.
I don't recommend low fat, for either the cheese or the mayonnaise.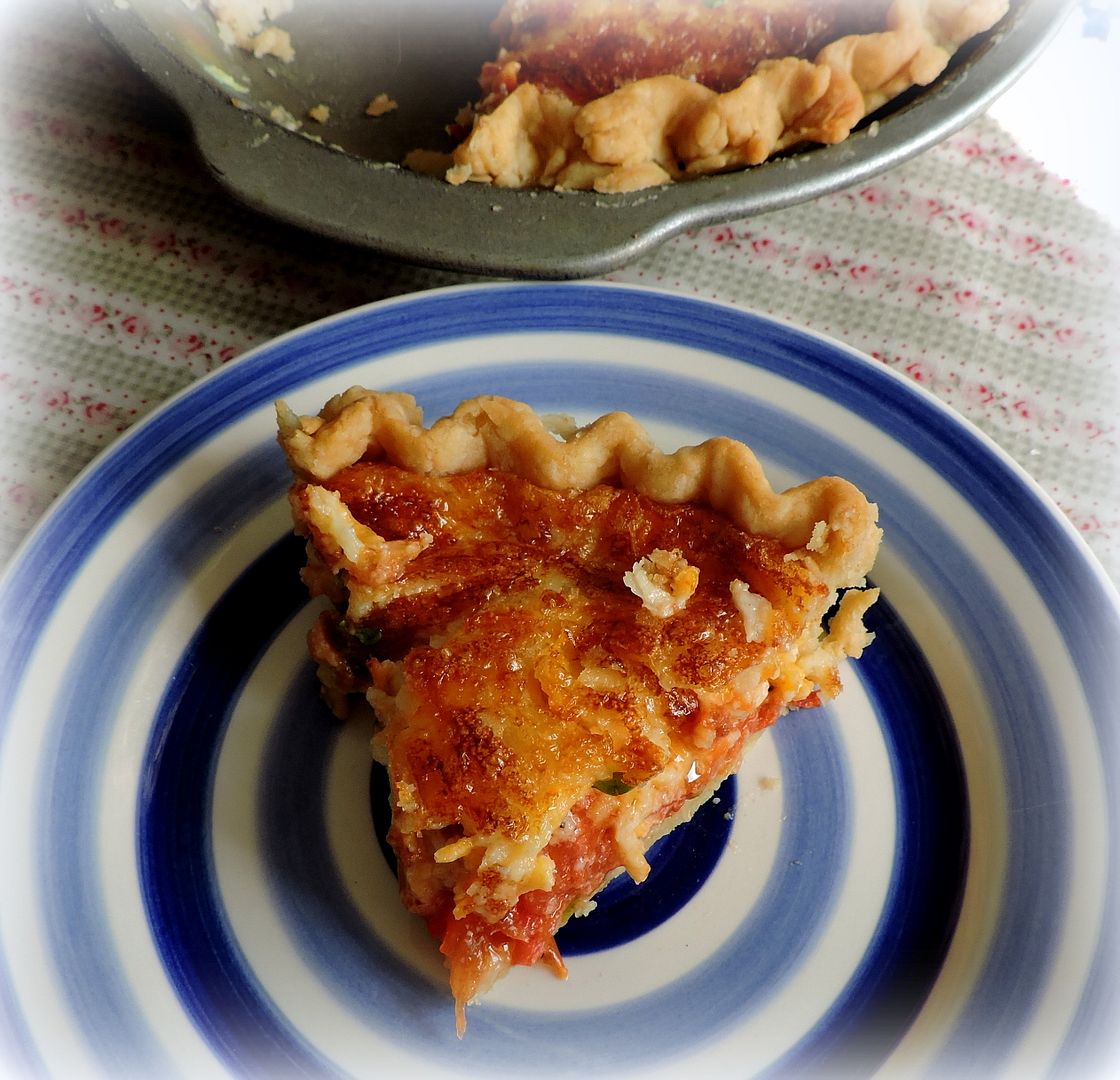 This tasty pie is not low in calories or fat, but as a once a year indulgence it goes down a real treat! I used basil from my garden as well.
I have bush basil this year, which has very tiny leaves instead of the larger ones. It very well and dries very well also!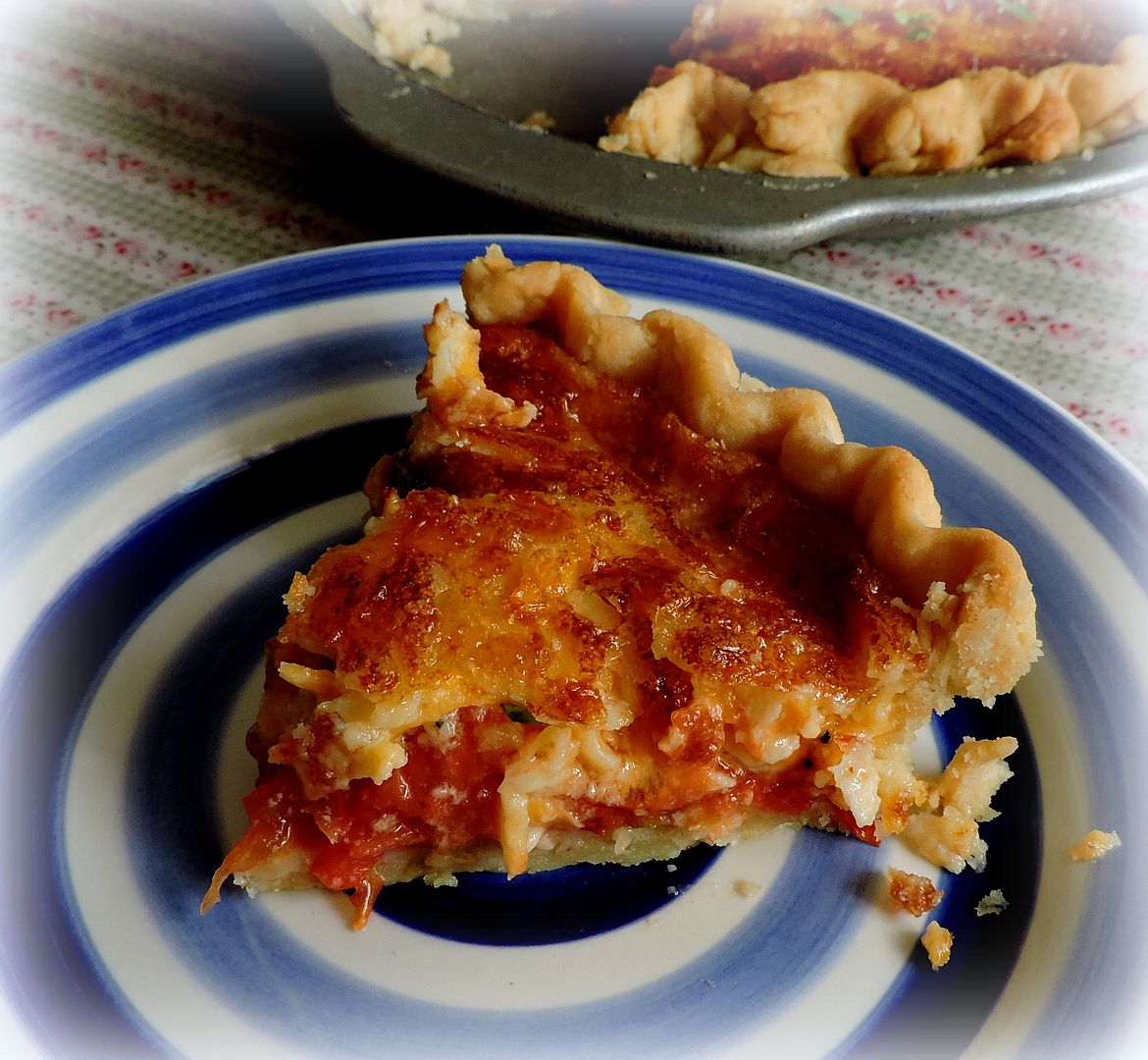 *Tomato Pie*
Serves 4-6
Printable Recipe
This is a really tasty supper dish, just perfect for these summer days when the tomatoes are ripening on the vine faster
than we can get them used up!
2 to 3 large tomatoes
1 small bunch of spring onions, thinly sliced
1 TBS julliened fresh basil (roll several leaves into a cigar shape and cut crosswise)
sea salt and freshly ground black pepper
3/4 to 1 cup good quality mayonnaise (I like to use French Mayonnaise)
1 cup grated sharp cheddar cheese
1 partially baked 9 inch deep pie shell
Pre-heat the oven to 180*C/350*F. If you are using fresh tomatoes, peel. This can be very easily done by cutting a small x with a sharp knife on the bottom. Dip into boiling water and leave for 30 to 40 seconds. Remove from the boiling water and plunge into ice water. The skin should now easily slip right off.
Slice the tomatoes into thick slices. Place them in layers into the pastry shell, sprinkling each layer with some spring onions, basil, salt and pepper. Mix together the mayonnaise and the cheese. Spread this mixture over top of the tomatoes. Bake for 30 to 45 minutes, until the filling is nicely browned.
Remove and allow to sit for 10 minutes before cutting into slices to serve. Delicious!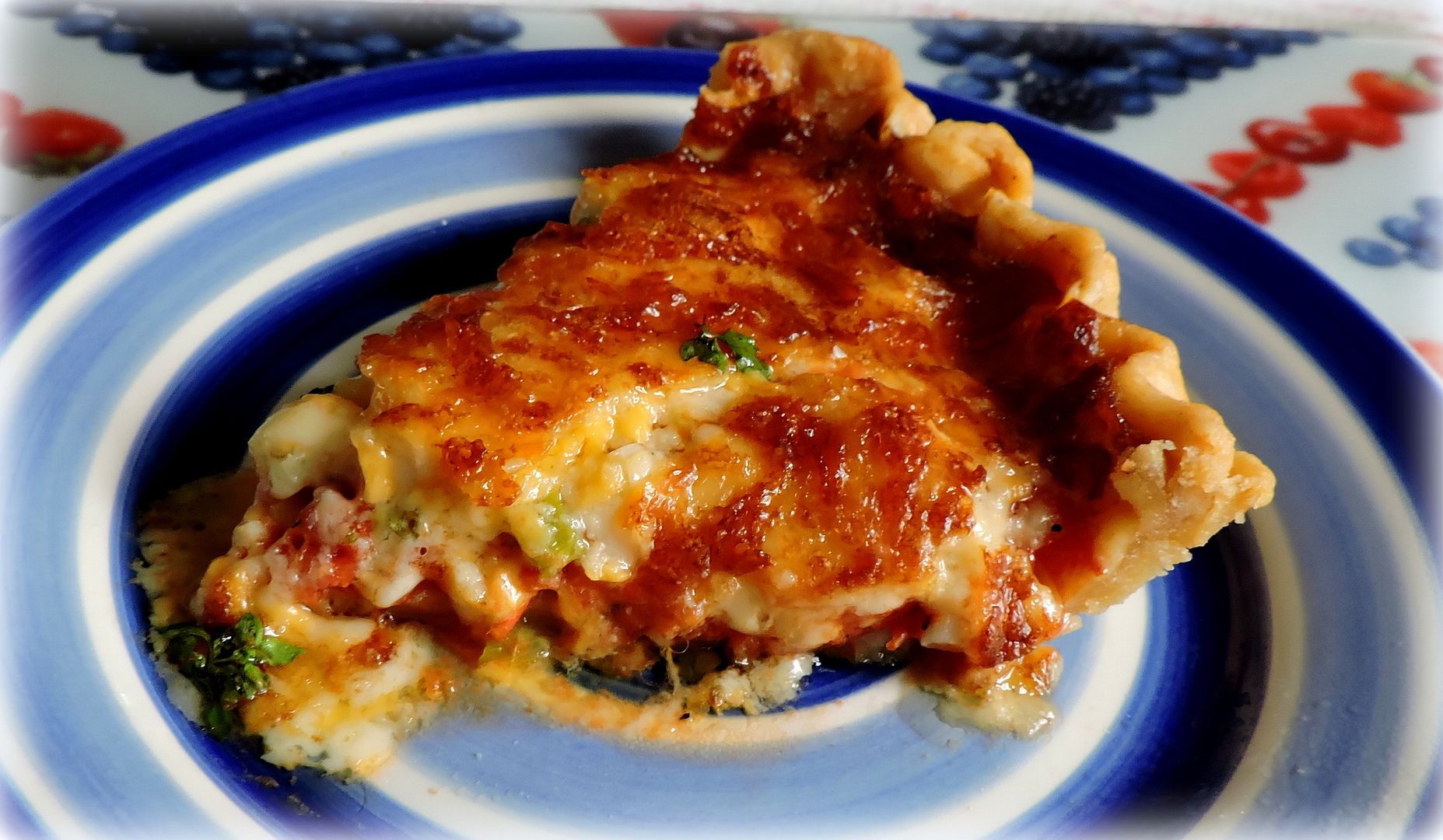 I hope you will feel inspired to bake this. It's really delicious. Bon Appetit!