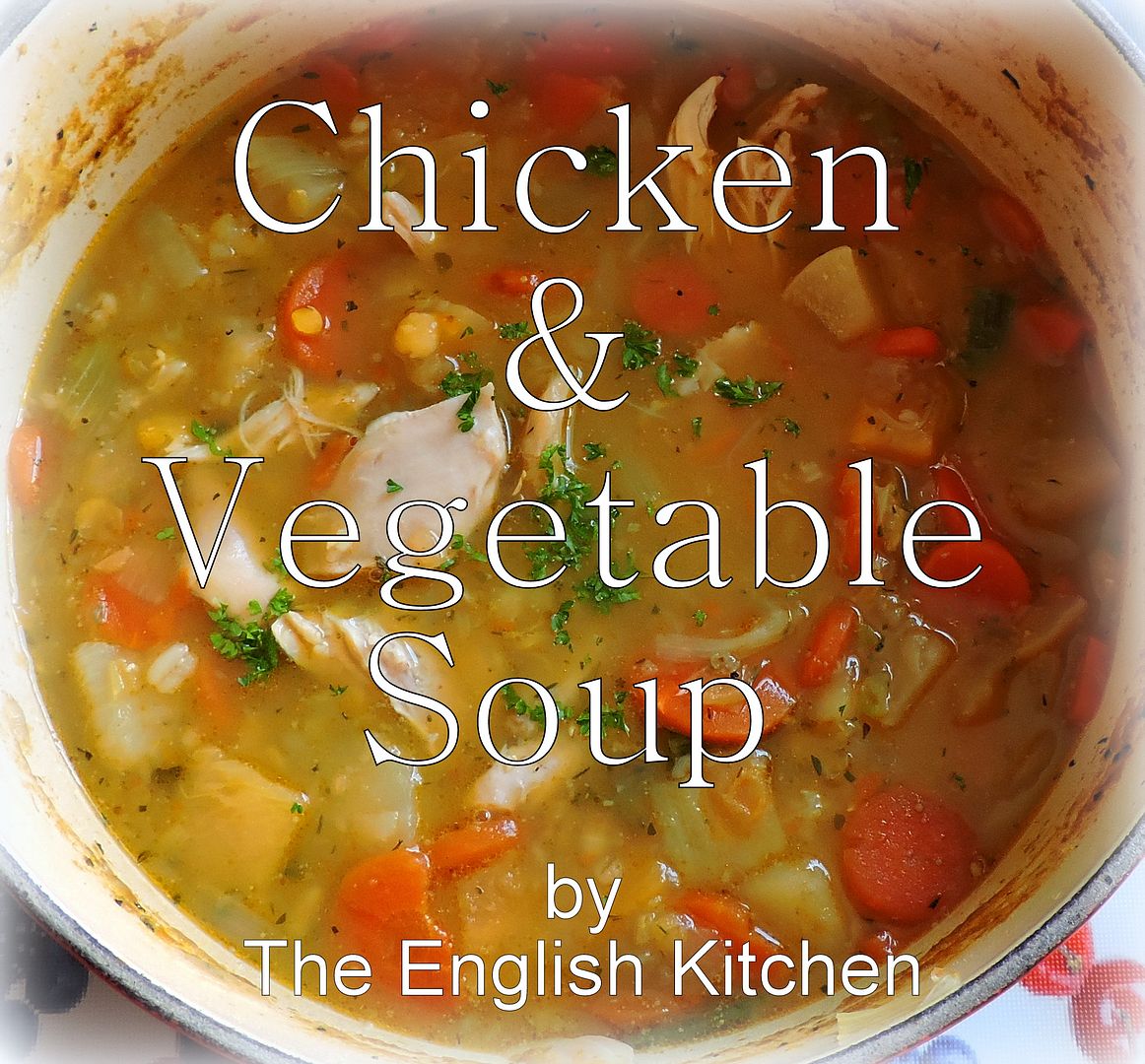 I made us a really delicious pot of soup the other day for our supper. Its nice to have soup for supper once in a while. They are filling and delicious. This soup was so simple to make. The recipe came from the back of a package of Hungry Jack's Organic Soup Mix, which is a hearty healthy mix of organic dried peas, lentils, barley and flakes. I had never thought of using this type of soup mix in a chicken soup before, but it worked really well!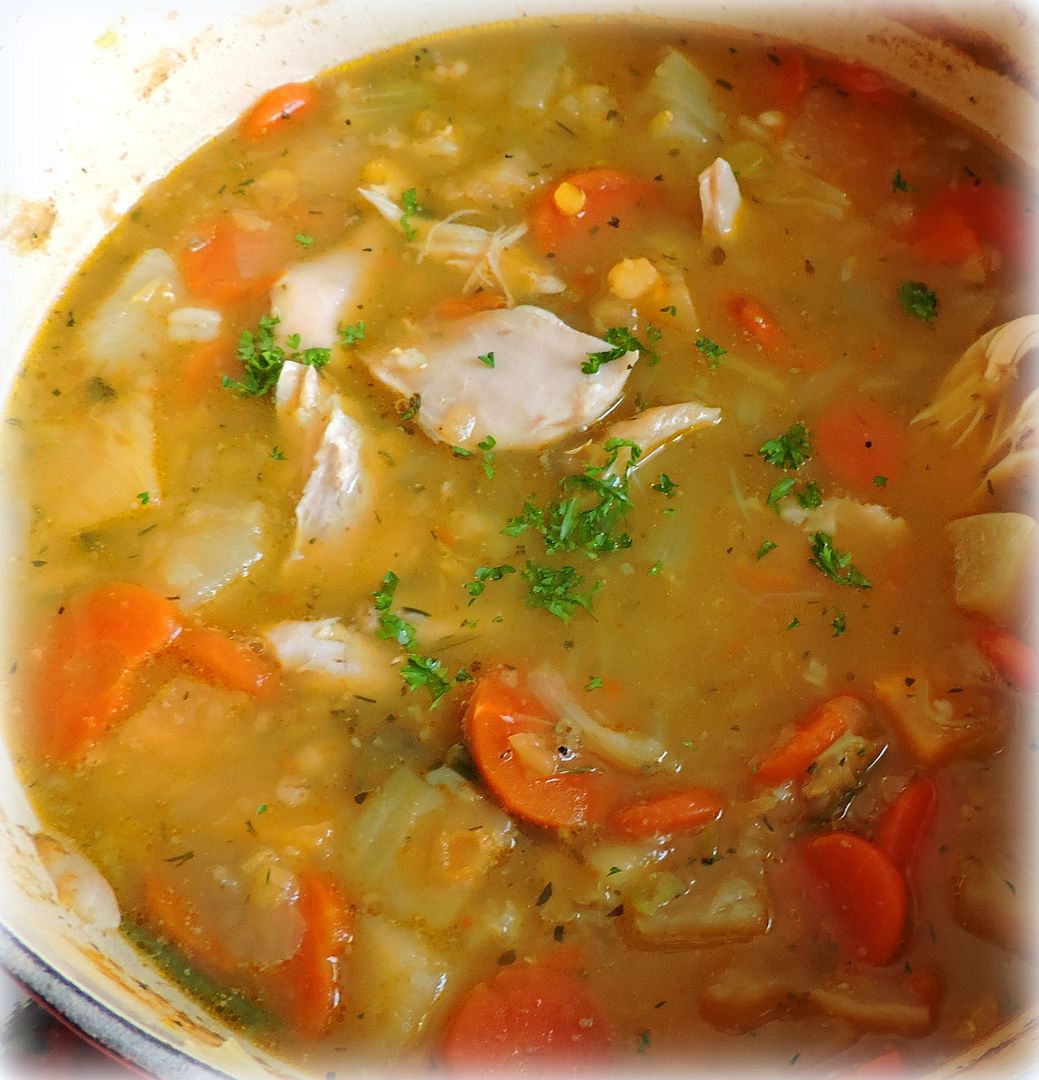 I used skinless chicken legs which I had purchased at the local shops and they were absolutely perfect for this soup. There was no fatty skin to get rid of so the soup was very healthy and low in fat. Because I used a mix of frozen casserole vegetables (in addition to the soup mix) I just added them to the hot stock, without any sweating or frying, again meaning there was no additonal fat needed.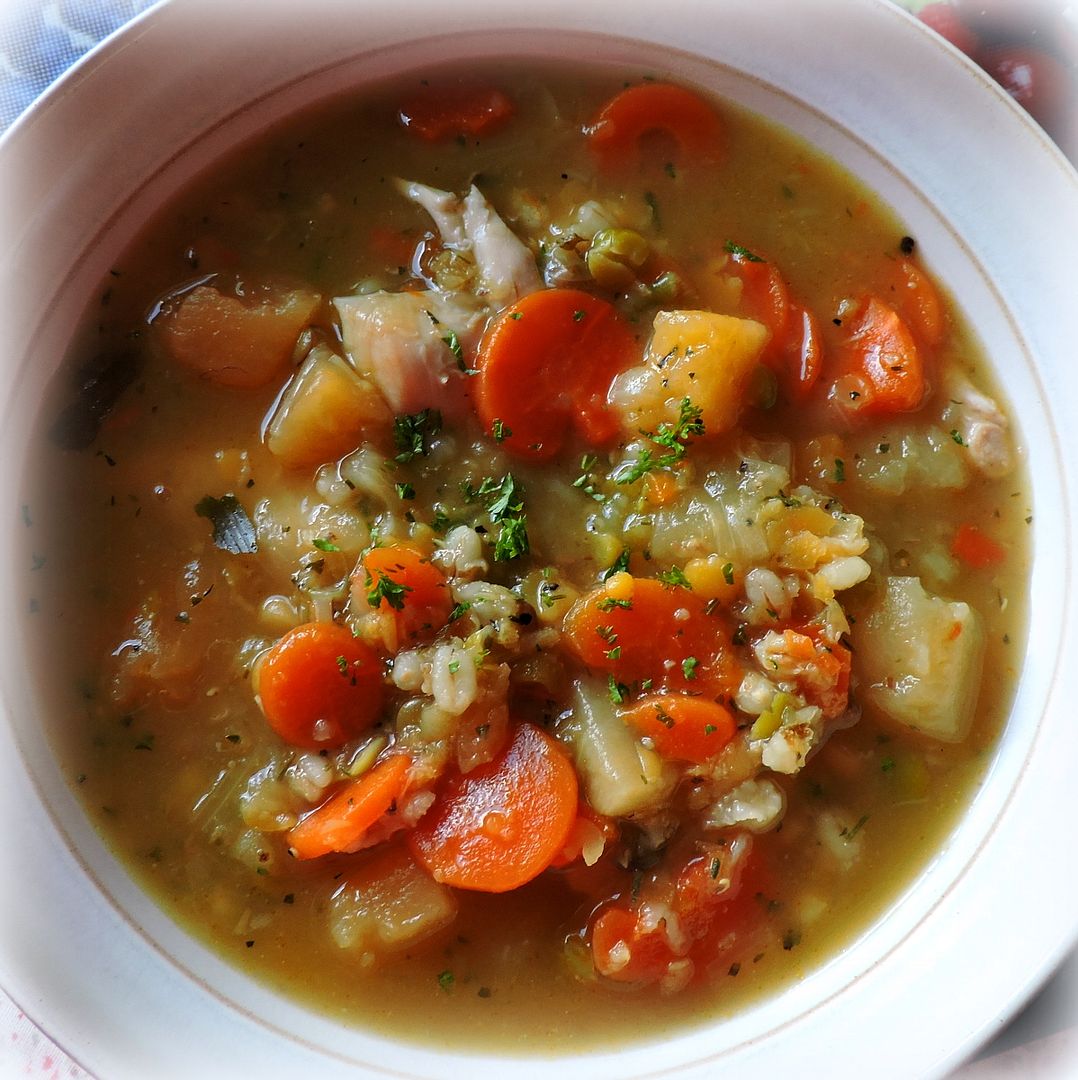 It was hearty and filling and probably one of the tastiest pots of soup I have made in a while. I often make soup from the carcasses of roasted birds, or meats, but I had never thought of using fresh meat to make one. The chicken legs worked very well.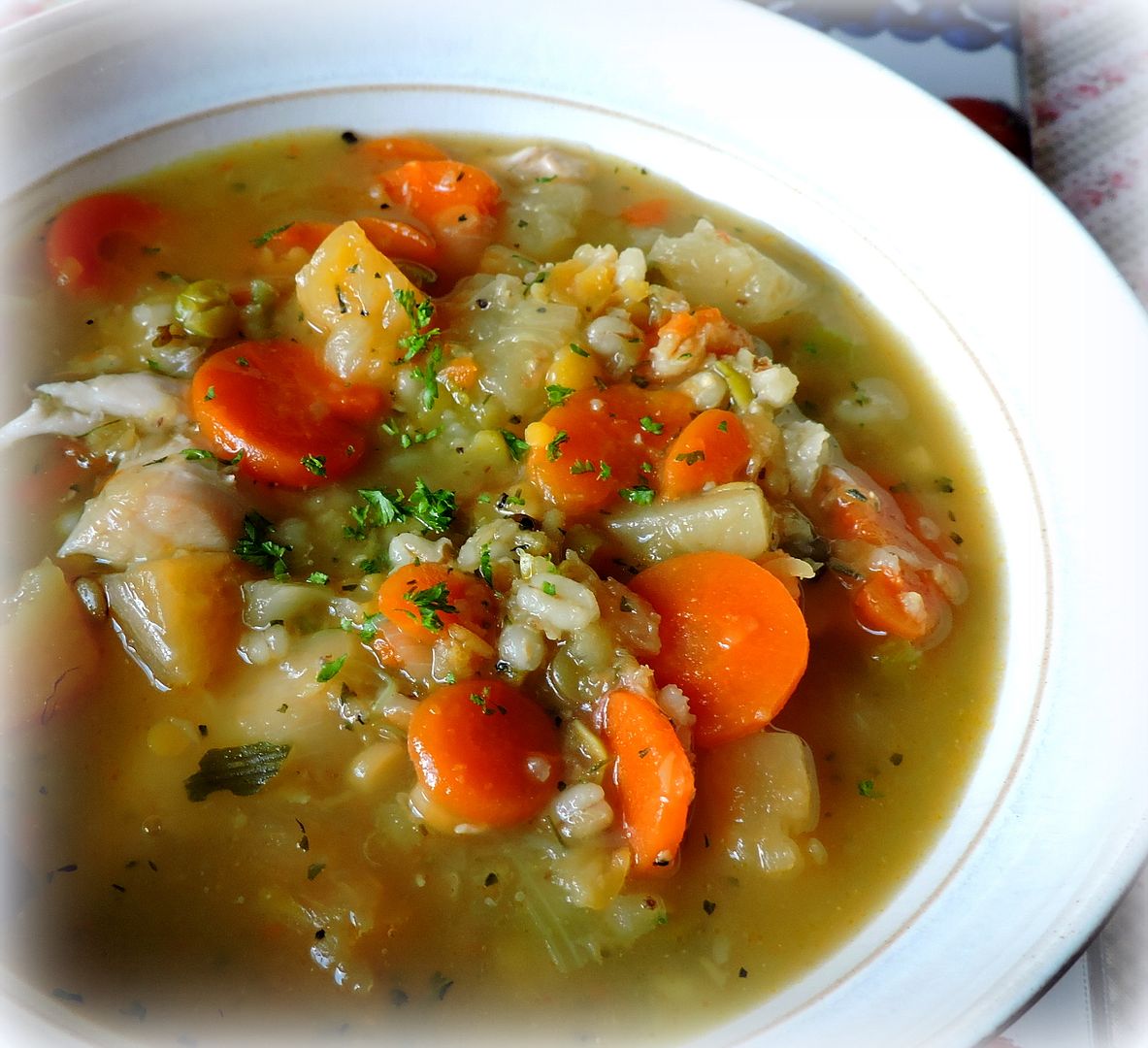 The frozen vegetables worked very well also, with there being just the right mix of carrot, onion, leek, swede (rutabaga) and turnips.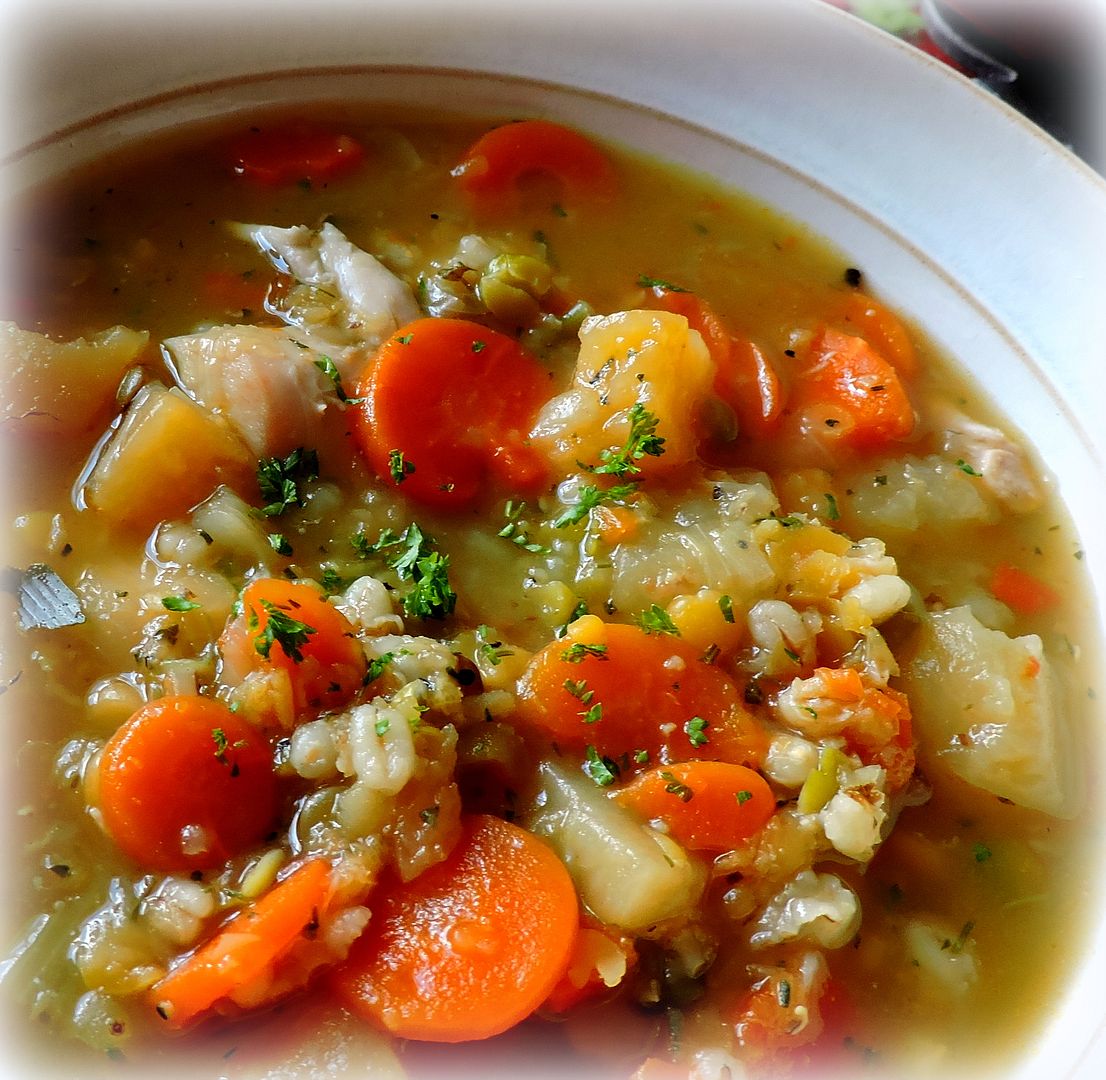 The soup mix itself is a lovely mix of split green and yellow peas, red and green lentils, then pearl barley and barley flakes, which worked surprisingly well with everything else and made for a lovely supper. I had crackers (because I have always loved crackers with soup) and Todd had bread. (He is a soup and bread lover from way back,)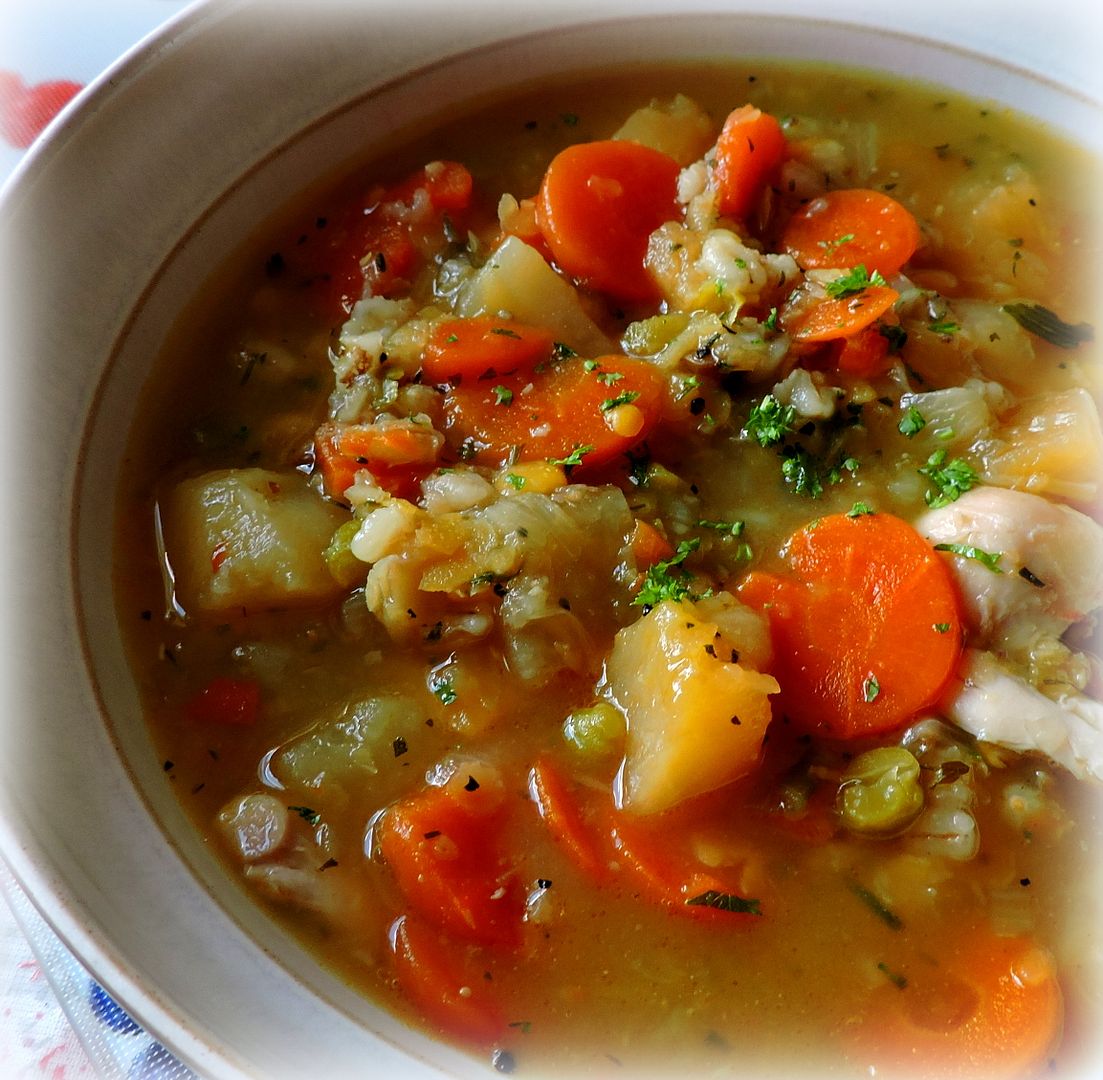 And Mitzie enjoyed some of the cooked chicken met and some veg along with some brown rice. Everyone was happy. I love it when that happens. ☺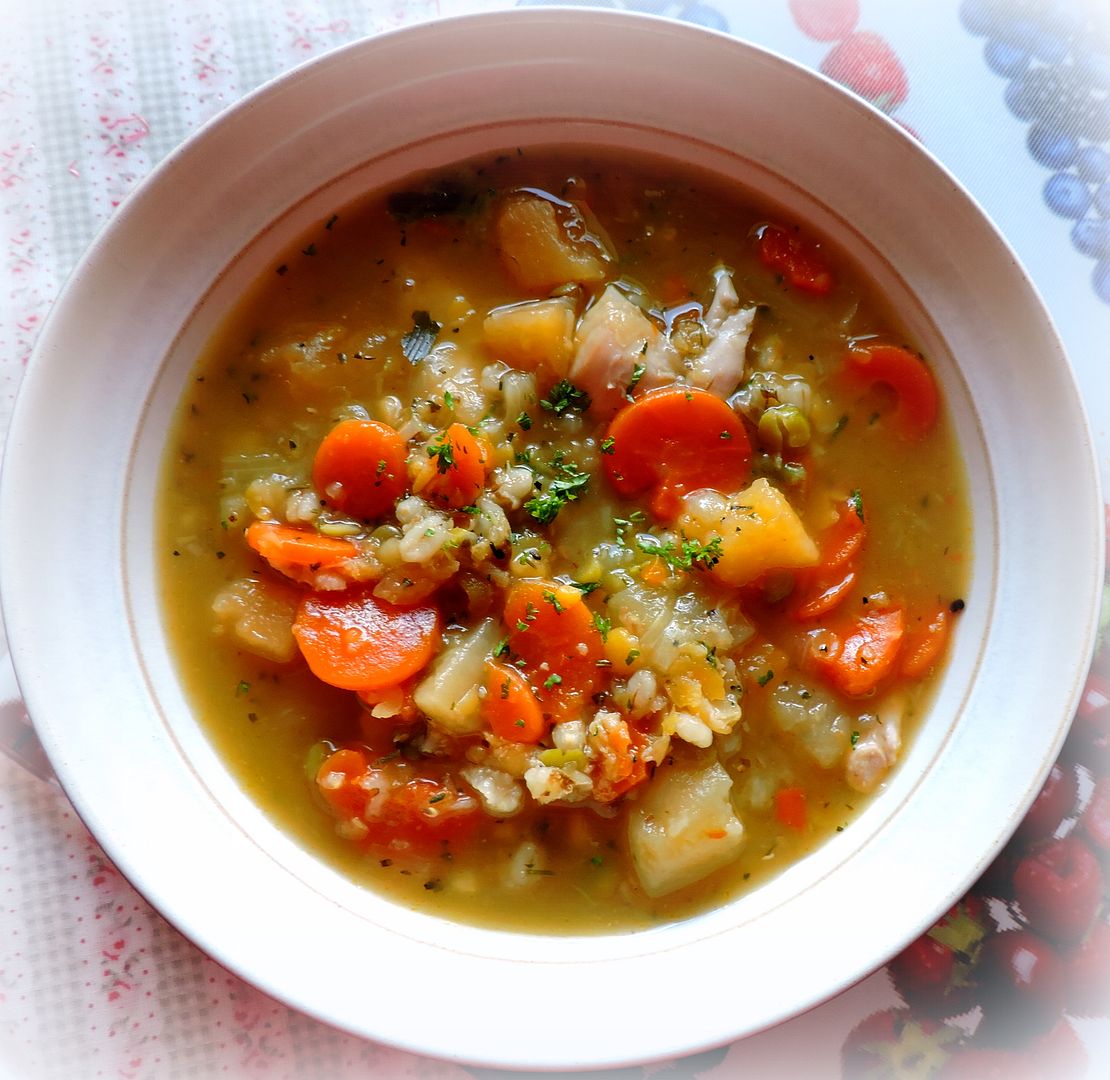 *Tasty Chicken and Vegetable Soup*
Serves 4
A delicious tummy warming soup adapted from a recipe by the people at Crazy Jacks!
2 TBS olive oil
1.2 litre of chicken stock
1 leek, thinly sliced
2 garlic cloves, crushed
1 celery stick, chopped
1 carrot chopped
1 courgette chopped
150 crazy jack soup mix
750g chicken legs
Heat the oil in a large saucepan. Add the leek and cook, stirring occasionally until softened. Add the garlic and cook until fragrant. Add the celery, carrots and courgettes. Cook for a few minutes longer. Stir in the soup mix, chicken legs and stock. Bring to the boil. Lower the heat and simmer for about 1 hour stirring occasionally. You can add some water if it is getting too thick. Remove the chicken legs and then cut the meat from the bones. Chop into bite size pieces and return to the pot. Season to taste and serve.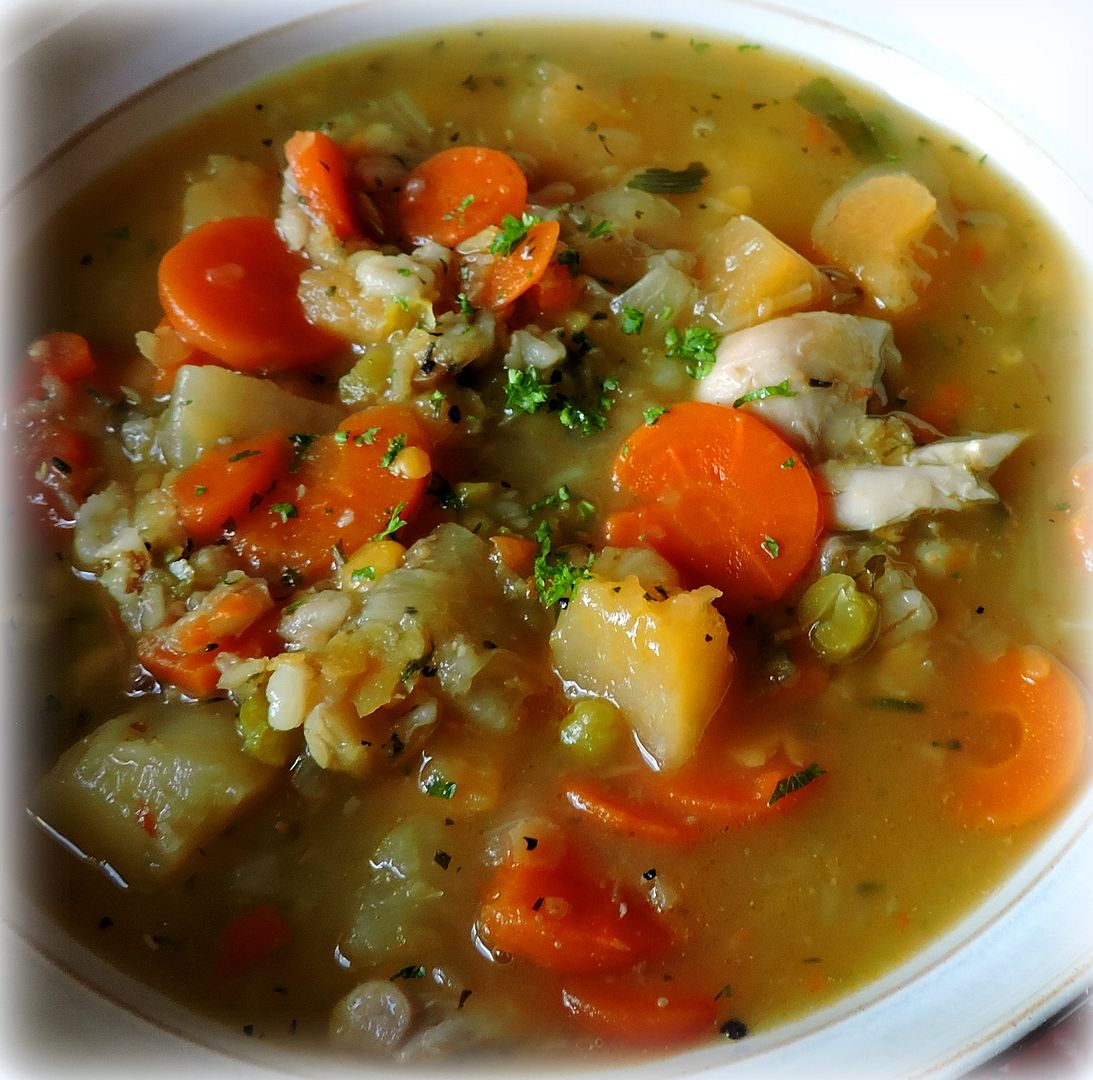 What I did different
- Instead of using the vegetables as per the recipe, I used 1/2 a bag of frozen casserole vegetables, which was a mix of swede, turnips, leeks, carrots and onions. It worked beautifully and we had a really delicious soup. It was the equivalent of about 2 1/2 cups of the mix. I also added some seasoning of salt and black pepper and a pinch of dried herbs. Summer Savoury to be exact.
Crazy Jack Organic Soup Mix is available exclusively at Tesco's.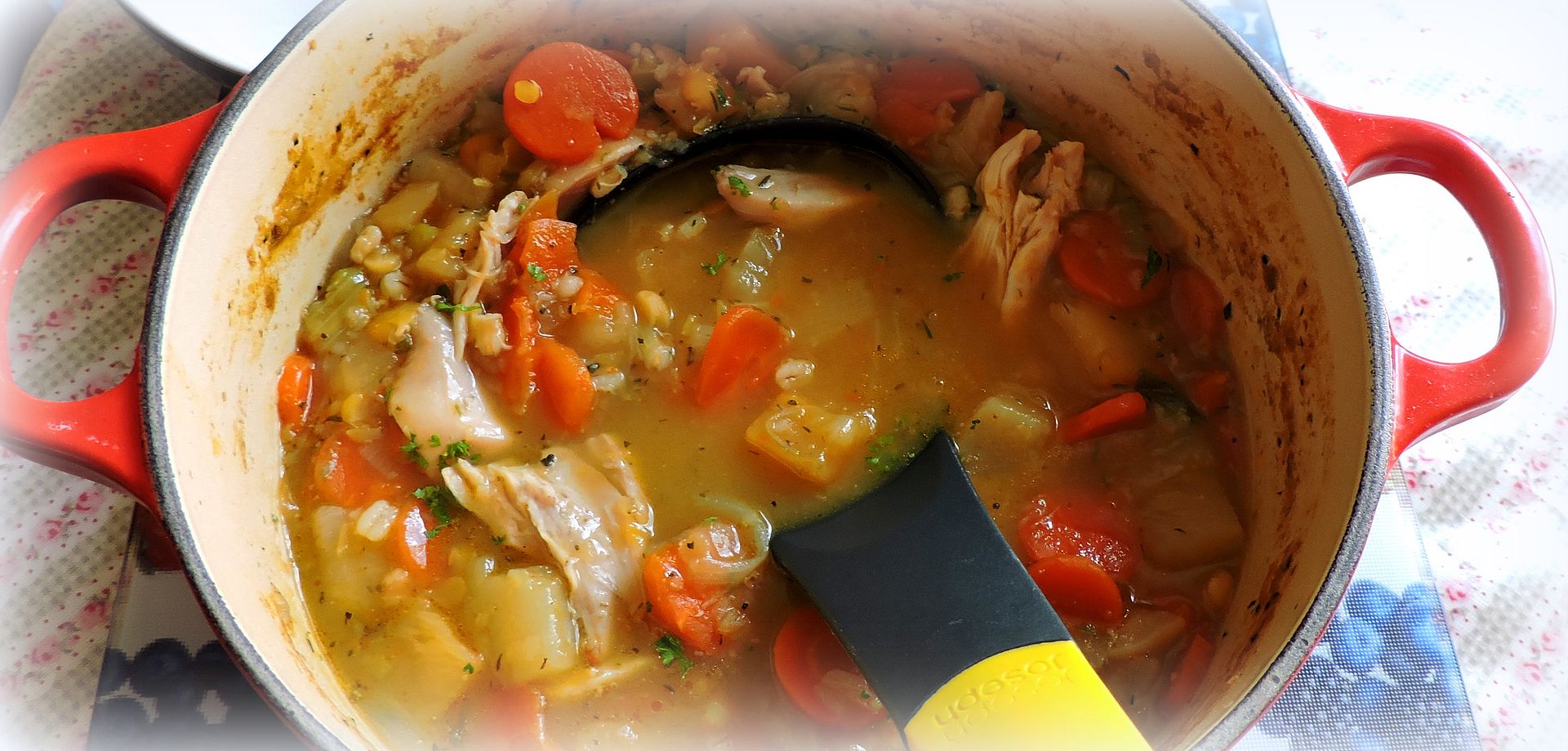 This soup would be great taken to school or work in a flask! I am sure it would also free very well. So you could make it up and then freeze it in single serving portions to take out as and when you needed it. Bon Appetit!